| | |
| --- | --- |
| KTM 950 Super Enduro, Hudson Valley, NY (90 MINUTES FROM NYC) | |
Bikes sell / want, North America
Post your TRAVELLING bike for sale here. INCLUDE COUNTRY in subject, (e.g. 89 Transalp for sale, CA USA) and include currency in the post ;-) Please DELETE your post when the bike is sold.
NOTE: DO YOUR OWN HOMEWORK about the merits of any vehicle and the LEGALITIES of changing ownership and crossing borders.


26 Aug 2023
Registered Users

New on the HUBB

Join Date: May 2013

Posts: 13
KTM 950 Super Enduro, Hudson Valley, NY (90 MINUTES FROM NYC)
---
I am reluctantly offering my trusted steed for sale.
There are too many bikes in the stable, this one is being ridden the least, and I need the room in the garage. This bike has been absolutely rock solid for me for the last ~5 years. It was my fly and ride bike for out west where it saw about 50/50 BDR and Touring duty. I'll be sad to see her go, primarily for it having taken me to some of the most amazing places in the United States over the last few years.
After purchasing it, I spent free time over the next 9 months going through the bike, performing maintenance, and building it out for long distance travel before sending it Westward. The clutch master cylinder failed once, other than that I can't remember it ever needing a trailside/ roadside repair, and definitely never had to call for a rescue. Clutch master Cylinder has since been re-sleeved and rebuilt.
All fluids are fresh, all maintenance is up to date, and bike is ready for a fly and ride to anywhere. It's not a garage queen, but like I said it has been a rock solid bike. Currently has 33,000 miles, may go up a little as I'll still ride it occasionally.
I'm sure I will forget to list a bunch of mods, and some maintenance performed, but I'll try to list as much as I can remember below. All original parts, and any other bike specific parts in my possession will be included with sale.
Maintenance performed in last 150 miles:
-Fresh oil, filter, screens cleaned.
-Valve check done
-New air filter (stock)
-New spark plugs
-Rear Brake Master Cylinder rebuilt
-Front and Rear brake fluid flushed/ replaced
-Hydraulic Clutch fluid flushed/ replaced
-Radiator removed, cooling fins backflushed/ cleaned
-Coolant flushed/ replaced
Modifications/ Upgrades:
-Safari Gas Tank (original included with tank shrouds)
-990 ADV rear shock with remote preload, recently serviced and modified for correct travel
-(original shock included)
-Ceramic coated exhaust headers and H pipe
-Lighter weight aftermarket muffler cans (originals included)
-Aluminum Skid Plate (unsure of manufacturer)
-Black Dog CW kickstand relocate/ reinforcement/ mount
-Fastway Steering Damper
-Seat Concepts Comfort seat
-Boatman's hoop style luggage racks
-CJ Designs tail rack
-HDB bar risers and mounts
-Cycra hand guards
-990 ADV handlebars
-Doubletake Mirrors
-MotoBau lowered Rally Pegs
-Clutch master re-sleeved by Apple Hydraulics, replaced internals
-Oberon Clutch Slave Cylinder
-Dual cooling fan kit
-Lower temp fan switch
-Super Mosfet Regulator/ rectifier, relocated away from exhaust
-Eastern Beaver 3 way power supply module for accessories
-Heated grips
-Gel Rally grips
-De-Smogged
-Flex Jets
-Upgraded to metal fuel quick disconnect
-SAE plug/ power supply for GPS
-Battery tender SAE lead
-Fork Bleeders
-KTM auxiliary Windscreen
I have replaced most of the o-rings in the carbs, pulled and thoroughly cleaned carbs last year.
Chain and sprockets are not new, but they are still serviceable.
Currently set up for taller rider, can reconfigure to stock upon request.
$9900 obo.
https://scontent-lga3-2.xx.fbcdn.net...jQ&oe=64EF6FC1


3 Weeks Ago
Registered Users

New on the HUBB

Join Date: May 2013

Posts: 13
It is probably best to contact me via email; fwernerf at yahoo dot com

Please put KTM 950 SE in the subject line.

Currently Active Users Viewing This Thread: 2

(1 Registered Users and/or Members and 1 guests)
BK.RD.RNR
Posting Rules

You may not post new threads

You may not post replies

You may not post attachments

You may not edit your posts

---

HTML code is Off

---
Next HU Events
HU Event and other updates on the HUBB Forum "Traveller's Advisories" thread.
ALL Dates subject to change.
2023:
2024:
California: April 18-21
Virginia: April 25-28
Germany Summer: May
Switzerland: August
Romania: August
Ecuador: September
France: September
Austria: September 12-15
South Africa
Queensland: Oct 4-7
Germany Autumn: Nov.
Add yourself to the Updates List for each event!
Questions about an event? Ask here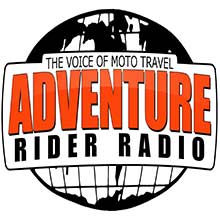 Check the
RAW
segments; Grant, your HU host is on every month!
Episodes below to listen to while you, err, pretend to do something or other...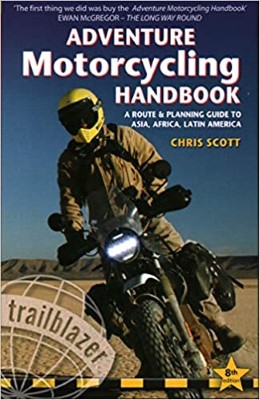 2020 Edition of Chris Scott's Adventure Motorcycling Handbook.
"Ultimate global guide for red-blooded bikers planning overseas exploration. Covers choice & preparation of best bike, shipping overseas, baggage design, riding techniques, travel health, visas, documentation, safety and useful addresses." Recommended. (Grant)

Ripcord Rescue Travel Insurance™ combines into a single integrated program the best evacuation and rescue with the premier travel insurance coverages designed for adventurers.
Led by special operations veterans, Stanford Medicine affiliated physicians, paramedics and other travel experts, Ripcord is perfect for adventure seekers, climbers, skiers, sports enthusiasts, hunters, international travelers, humanitarian efforts, expeditions and more.
Ripcord travel protection is now available for ALL nationalities, and travel is covered on motorcycles of all sizes!
What others say about HU...
"This site is the BIBLE for international bike travelers." Greg, Australia

"Thank you! The web site, The travels, The insight, The inspiration, Everything, just thanks." Colin, UK

"My friend and I are planning a trip from Singapore to England... We found (the HU) site invaluable as an aid to planning and have based a lot of our purchases (bikes, riding gear, etc.) on what we have learned from this site." Phil, Australia

"I for one always had an adventurous spirit, but you and Susan lit the fire for my trip and I'll be forever grateful for what you two do to inspire others to just do it." Brent, USA

"Your website is a mecca of valuable information and the (video) series is informative, entertaining, and inspiring!" Jennifer, Canada

"Your worldwide organisation and events are the Go To places to for all serious touring and aspiring touring bikers." Trevor, South Africa

"This is the answer to all my questions." Haydn, Australia

"Keep going the excellent work you are doing for Horizons Unlimited - I love it!" Thomas, Germany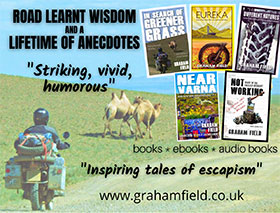 Diaries of a compulsive traveller
by Graham Field
Book, eBook, Audiobook
"A compelling, honest, inspiring and entertaining writing style with a built-in feel-good factor" Get them NOW from the authors' website and Amazon.com, Amazon.ca, Amazon.co.uk.
Back Road Map Books and Backroad GPS Maps for all of Canada - a must have!
New to Horizons Unlimited?
New to motorcycle travelling? New to the HU site? Confused? Too many options? It's really very simple - just 4 easy steps!
Horizons Unlimited was founded in 1997 by Grant and Susan Johnson following their journey around the world on a BMW R80G/S.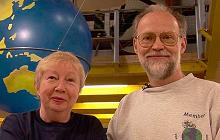 Read more about Grant & Susan's story
Membership - help keep us going!
Horizons Unlimited is not a big multi-national company, just two people who love motorcycle travel and have grown what started as a hobby in 1997 into a full time job (usually 8-10 hours per day and 7 days a week) and a labour of love. To keep it going and a roof over our heads, we run events all over the world with the help of volunteers; we sell inspirational and informative DVDs; we have a few selected advertisers; and we make a small amount from memberships.
You don't have to be a Member to come to an HU meeting, access the website, or ask questions on the HUBB. What you get for your membership contribution is our sincere gratitude, good karma and knowing that you're helping to keep the motorcycle travel dream alive. Contributing Members and Gold Members do get additional features on the HUBB. Here's a list of all the Member benefits on the HUBB.
All times are GMT +1. The time now is
20:39
.