| | |
| --- | --- |
| HUBBUK Special Announcement | |
HU Travellers Meetings - UK
UK Travellers Meetings - organisation and planning, discussion, getting there etc.
| | |
| --- | --- |
| | |

27 Aug 2021
HU Founder

Veteran HUBBer

Join Date: Dec 1997

Location: BC Canada

Posts: 7,128
Registration is not yet open for the HUBB UK 2022 meeting, as we haven't decided where it will be!

We ARE LOOKING for a new HUBB UK Venue, so if you're interested in helping out, keep an eye out for a good venue, capable of dealing with around 300 people, food, camping, accommodation onsite or nearby, presentation rooms, and at a reasonable price. Let me know if you find something!
Nino, I see you have added yourself to the
Event Updates List
, so you will be first to hear the details for the next one.
Anyone can add themselves to that list for any event to keep up with what's happening.

__________________
Grant Johnson
Seek, and ye shall find.
------------------------
Inspiring, Informing and Connecting travellers since 1997!
www.HorizonsUnlimited.com


12 Dec 2021
Administrator

Veteran HUBBer

Join Date: Jul 1999

Location: Canada

Posts: 1,004
HUBB UK Special Announcement
---
Hi everyone,
We hope you are well and safe! For those who are wondering how we're doing, the last couple of years have had massive change, good and bad news, but we're hanging in there.
We moved to Chilliwack this spring and Grant's 99-year old mum now lives with us. Susan has a full-time job at the University of British Columbia, which has allowed us to keep food on the table and a roof over our heads, essential in the absence of almost any income from Horizons for the past 2 years.
The climate was actually scarier than COVID this year! In June/July, we endured 'heat domes' which shattered Canadian records with temps at 45C (113F) and killed hundreds of people, preceded and followed by over 1,600 forest fires that blanketed the province with smoke, triggered hundreds of evacuation orders and forced us to cancel our BC events.
By September, we were yearning for rain. Be careful what you wish for! We've just lived through several unprecedented 'atmospheric rivers' in the past few weeks, heavy rain that lasted for days at a time and caused widespread flooding and landslides, destroyed dykes, bridges, highways and rail lines, cutting us off from the rest of Canada and the world.
The rains have finally eased off and flood waters receded, allowing some folks to return and assess the damage to their homes and livelihoods, but every time it rains now (and we're officially in our rainy season) there's anxiety - will it stop this time? We keep a stockpile of essentials in case the highways close again and the stores run out of food, and a 'go bag' by the front door in case we need to evacuate!
Did I mention COVID-19? We had hoped to be past it now, but that didn't happen. There's lots of restrictions on travel, activities and events here and around the world. We managed to hold Travellers Meetings in France, Germany, Romania, Ecuador and South Africa in 2021, with our local teams taking all precautions. Folks were really appreciative of the events and keen to get travelling again.
We're now working to confirm the details for the HU Travellers Meetings slated for 2022. We're cautiously optimistic about next year and are staying in touch with our organizing teams around the world.

As we finalize the upcoming events schedule, however, something important will be missing.
We're truly sad to announce, after a fruitless venue search and MUCH soul-searching, that HUBBUK is not returning for the foreseeable future. After two years' hiatus due to global circumstances beyond our control, HUBBUK's journey is over for now. It has been our longest running event since it started as a going away party in our back garden in Slough in 2001. From there, global HU connections and additional events spread everywhere.
The heart of Horizons Unlimited has always been the community. HU Travellers Meetings are the template that other overland traveller events followed. Over the years, we've done what we can do within the constraints of preserving community grassroots, rising venue expenses, and copycat events. This made our decision, in consultation with the HUBBUK team, extra difficult and deeply personal.
We're forever grateful for the Lead Organizers who took the helm over the years: Glynn Roberts, Sam Manicom, Iain Harper, and Caroline Carver. They and their volunteer crews along the way worked hard to make it all seem "seamless" and smooth, so everyone could just relax and have a good time.
They may have made it look relatively easy, but organizing and managing an event such as HUBBUK are huge undertakings. Their volunteer leadership is testament to their dedication in bringing you together each year. We'll always be grateful to all the volunteers and presenters (you know who you are!) and to YOU folks who kept HUBBUK fun and inspirational for almost two decades.
We've posted a few pics from our UK events on the HUBB here. And check out the HUBB UK video here for a nice retrospective.

IF you registered and paid for HUBBUK 2020 or 2021
Write to us at
events-c@horizonsunlimited.com
AND specify which of the following you want:
1. Transfer my registration and payment to any other HU event in the world in 2022 or 2023;
2. Convert my registration to a lifetime HU Membership;
3. I want a full refund. PLEASE provide one of the following for the refund:
Current PayPal email address or

Valid sort code and account details if you want a refund to a UK bank (preferred, as PayPal charges us fees both incoming and outgoing)
4. Or let us know your thoughts!
There has been interest expressed in HU "Mini-Meetings" in the UK, and we are happy to help anyone interested in these easy and fun events. See
here
for details. Discuss your idea in the
HUBB forum for Travellers Meetings in the UK
.
We haven't yet decided on the possibility of further HU events in the UK, but our relationship with you will keep rolling. Remember, you can always connect with over 840 (and growing) Horizons Unlimited Communities in 116 countries around the world. Many of them are near you and the rest are calling to you to explore, sometime down the road.
If you get over to this side of the pond, we are planning to host the HUMM Cascades and the CanWest Travellers Meeting in early June (ahead of the fire season) and you'll get a warm welcome here!
Thanks for the memories! Best wishes for a happy and healthy holiday season and new adventures in 2022 from Grant and Susan and all the HU family
NOTE: IF you are registered or previously attended HUBBUK you should have received an email from us by now with all the details.


13 Dec 2021
HU Founder

Veteran HUBBer

Join Date: Dec 1997

Location: BC Canada

Posts: 7,128
By the way, we have a few bits of great swag left over in the UK you might be interested in!

T-shirts, all are "I took the road less travelled… now where the hell am I." £10 each:

Black Cotton: 3 - XL, 1 - XXXL regular £15
Blue Synthetic: 1 - XL regular £19

Jackets: 2 - L, £30 regular 45!

Caps: 4 left, £8

All includes shipping in the UK.

Let me know if you're interested here or by PM. (just click my name)
__________________
Grant Johnson
Seek, and ye shall find.
------------------------
Inspiring, Informing and Connecting travellers since 1997!
www.HorizonsUnlimited.com

Currently Active Users Viewing This Thread: 2

(0 Registered Users and/or Members and 2 guests)
Posting Rules

You may not post new threads

You may not post replies

You may not post attachments

You may not edit your posts

---

HTML code is Off

---
Next HU Events
HU Event and other updates on the HUBB Forum "Traveller's Advisories" thread.
ALL Dates subject to change.
2023:
2024:
California: April 18-21
Virginia: April 25-28
Germany Summer: May
Switzerland: August
Romania: August
Ecuador: September
France: Septembert
Austria: September
South Africa
Queensland: Oct 4-7
Germany Autumn: Nov.
Add yourself to the Updates List for each event!
Questions about an event? Ask here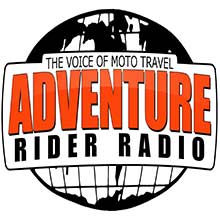 Check the
RAW
segments; Grant, your HU host is on every month!
Episodes below to listen to while you, err, pretend to do something or other...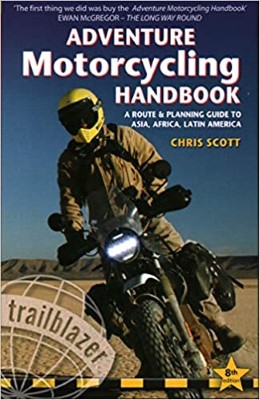 2020 Edition of Chris Scott's Adventure Motorcycling Handbook.
"Ultimate global guide for red-blooded bikers planning overseas exploration. Covers choice & preparation of best bike, shipping overseas, baggage design, riding techniques, travel health, visas, documentation, safety and useful addresses." Recommended. (Grant)

Ripcord Rescue Travel Insurance™ combines into a single integrated program the best evacuation and rescue with the premier travel insurance coverages designed for adventurers.
Led by special operations veterans, Stanford Medicine affiliated physicians, paramedics and other travel experts, Ripcord is perfect for adventure seekers, climbers, skiers, sports enthusiasts, hunters, international travelers, humanitarian efforts, expeditions and more.
Ripcord travel protection is now available for ALL nationalities, and travel is covered on motorcycles of all sizes!
What others say about HU...
"This site is the BIBLE for international bike travelers." Greg, Australia

"Thank you! The web site, The travels, The insight, The inspiration, Everything, just thanks." Colin, UK

"My friend and I are planning a trip from Singapore to England... We found (the HU) site invaluable as an aid to planning and have based a lot of our purchases (bikes, riding gear, etc.) on what we have learned from this site." Phil, Australia

"I for one always had an adventurous spirit, but you and Susan lit the fire for my trip and I'll be forever grateful for what you two do to inspire others to just do it." Brent, USA

"Your website is a mecca of valuable information and the (video) series is informative, entertaining, and inspiring!" Jennifer, Canada

"Your worldwide organisation and events are the Go To places to for all serious touring and aspiring touring bikers." Trevor, South Africa

"This is the answer to all my questions." Haydn, Australia

"Keep going the excellent work you are doing for Horizons Unlimited - I love it!" Thomas, Germany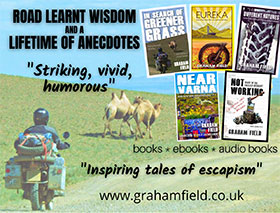 Diaries of a compulsive traveller
by Graham Field
Book, eBook, Audiobook
"A compelling, honest, inspiring and entertaining writing style with a built-in feel-good factor" Get them NOW from the authors' website and Amazon.com, Amazon.ca, Amazon.co.uk.
Back Road Map Books and Backroad GPS Maps for all of Canada - a must have!
New to Horizons Unlimited?
New to motorcycle travelling? New to the HU site? Confused? Too many options? It's really very simple - just 4 easy steps!
Horizons Unlimited was founded in 1997 by Grant and Susan Johnson following their journey around the world on a BMW R80G/S.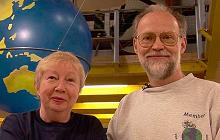 Read more about Grant & Susan's story
Membership - help keep us going!
Horizons Unlimited is not a big multi-national company, just two people who love motorcycle travel and have grown what started as a hobby in 1997 into a full time job (usually 8-10 hours per day and 7 days a week) and a labour of love. To keep it going and a roof over our heads, we run events all over the world with the help of volunteers; we sell inspirational and informative DVDs; we have a few selected advertisers; and we make a small amount from memberships.
You don't have to be a Member to come to an HU meeting, access the website, or ask questions on the HUBB. What you get for your membership contribution is our sincere gratitude, good karma and knowing that you're helping to keep the motorcycle travel dream alive. Contributing Members and Gold Members do get additional features on the HUBB. Here's a list of all the Member benefits on the HUBB.
All times are GMT +1. The time now is
15:17
.