Welcome to Horizons Unlimited
Are you a Motorcycle Traveller? Does the smell of spices wafting through the air make you think of Zanzibar, a cacophony of honking horns is Cairo, or a swirl of brilliantly patterned clothing Guatemala? Then this is the site for you!
Featured Destination
Built in 1875 with white stone that originated from La Turbie, this is a Roman-Byzantine building. The high altar and the Episcopal throne are made of white marble from Carrara. The organ has four keyboards and was inaugurated in 1976.
For more Destinations to add to your bucket list, click here to go to all Destinations!
---
Member login
Next HU Events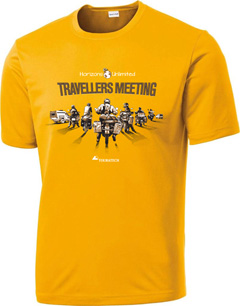 Didn't get to an HU meeting this year? Or are you looking for a great holiday gift for your favorite adventure traveller?
We have a few in stock, in a variety of colors and sizes, including Ladies sizes and shapes!
Back slogan: 'Make your own adventures, take the road to everywhere!'
Get them while they last at the HU Store - when they're gone, they're gone forever!
What others say about HU...
"This site is the BIBLE for international bike travelers." Greg, Australia

"Thank you! The web site, The travels, The insight, The inspiration, Everything, just thanks." Colin, UK

"My friend and I are planning a trip from Singapore to England... We found (the HU) site invaluable as an aid to planning and have based a lot of our purchases (bikes, riding gear, etc.) on what we have learned from this site." Phil, Australia

"I for one always had an adventurous spirit, but you and Susan lit the fire for my trip and I'll be forever grateful for what you two do to inspire others to just do it." Brent, USA

"Your website is a mecca of valuable information and the (video) series is informative, entertaining, and inspiring!" Jennifer, Canada

"Your worldwide organisation and events are the Go To places to for all serious touring and aspiring touring bikers." Trevor, South Africa

"This is the answer to all my questions." Haydn, Australia

"Keep going the excellent work you are doing for Horizons Unlimited - I love it!" Thomas, Germany

New to Horizons Unlimited?
Horizons Unlimited was founded in 1997 by Grant and Susan Johnson following their journey around the world on a BMW R80 G/S motorcycle. The website, HUBB forum and regular events across the globe have inspired thousands of people to follow their dreams and take the road less travelled.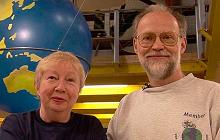 Read more about Grant & Susan's story
Books

All the best travel books and videos listed and often reviewed on HU's famous Books page. Check it out and get great travel books from all over the world.