Volunteer
Join the Volunteer Crew
From welcoming travellers at the gate, to taking care of the campsite and making sure all the presentations run smoothly, the success of every HU event relies on the enthusiasm of its volunteer crew.
"What a wonderful bunch of people. I had no idea how much fun I'd have by helping out!"

"It was my absolute pleasure to be able to give something back to the HU community and working with such great folks really made the event special."
Volunteering is a great way to make new friends, get more involved with Horizons Unlimited and have loads of fun! You can sign up to volunteer when you register for the meeting. Just go to the Events page, choose your event, and on the Registration page tick the Volunteer box and you will be able to make all the choices there, AND you'll get other options like food, accommodation, t-shirts etc.
Scheduling your Volunteer Shifts
We want you to have fun, and not take up too much of your time. Standard shift is 2 hours (except where it's only 5 minutes at a time or on call). You're welcome to do more if you wish! We'll make sure you're not working when you want to see a presentation. We will send out a presentation schedule at least a week before the event so you can plan what you want to see, then the volunteer coordinator for your event will be in touch to help schedule your shifts.
What sort of jobs can you volunteer for?
Here's a sampling, though not every event needs every job.
Tech Crew - Must be experienced with laptops, PowerPoint, digital projectors, sound on laptop presentations, sound equipment etc. Mac experience always a plus. Needed mostly at the beginning of the event to work through the bugs and get everything working, and be available / on call during the event when there is an issue.
Presenter Support - setting up presenters. Needed for approximately 5-10 minutes per hour at most to get presenters going. Experience with laptops and sound and projectors an asset but not required - call for help from the Tech Crew when needed. Then you get to watch the presentation just in case there is an issue during the presentation! :)
Reception Gate Team - meet and greet folks at the gate and tell them where to go - in the nicest possible way! Minimum of one 2 hour shift.
Registration / Help Desk - minimum of two 2 hour shifts. This is where it's all happening! Must like people and be able to communicate basic information. Attention to detail is a plus!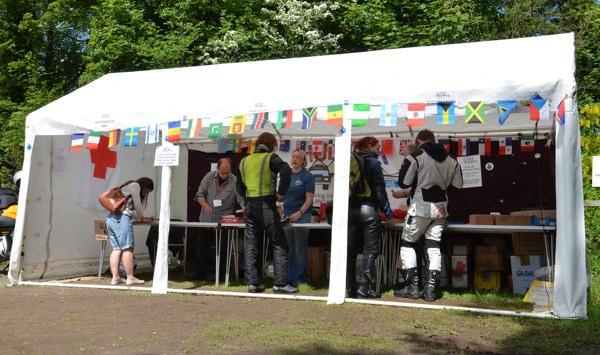 The Souk (The Hu Store) - this is usually a part of the Registration Desk job, but at larger events it's a separate task. Selling HU T-shirts, DVD's etc, and looking after Raffle Prizes for display before the draw.
Charity Draw ticket sales - carry the raffle tickets around and sell them to whomever! <
General go-fer - as needed, run errands, put up signs, posters, schedule, whatever...
First Aid - Medic, Doctor, Nurse - skills required needless to say! :) On call only.
Ride Leader or Ride sweep rider. Must know the local area and be a good and responsible rider.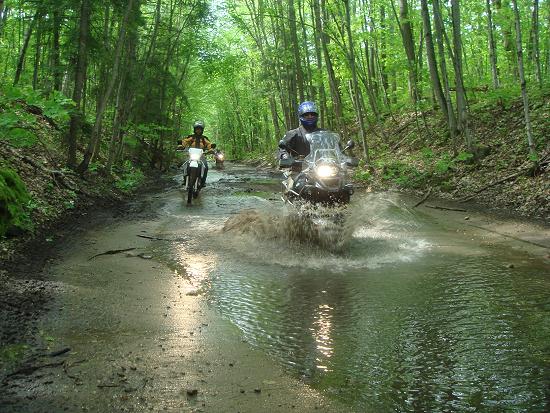 Exhibitor liaison - Canvas local vendors and delaers that would be of interest to HU - serious, high quality motorcycle travel equipment vendors and shops. Promote and organise, ensure they get a good spot on the day etc. Discuss and coordinate with Grant who etc.
Videography - We will often film some of the presentations, so an assistant with video/photography experience would be appreciated. At some of the events, we need an EXPERIENCED videographer to fully take charge and video presentations with quality 8HD video and very good quality sound, suitable for DVD production. We MAY be able to pay a little for this if needed.
Skills Course, Slow Bike Challenge - Easy field event - organise, lay it out and make it happen. Last person across the finish line wins! 15m/50ft.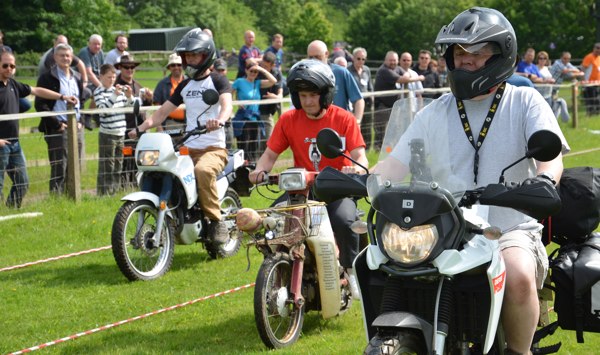 Bike Show - Prizes for: Most Unsuitable, Most Stickered, Best Modification, Most Travelled. A judge, who also marks off the area and looks for interesting bikes to put in the show.
Bonfire - IF there is a bonfire at the event, we may need to source wood, or it may be provided. On the day, start the fire at a reasonable time, and make sure someone is there at all times to attend it, and make sure it's out safely at the end.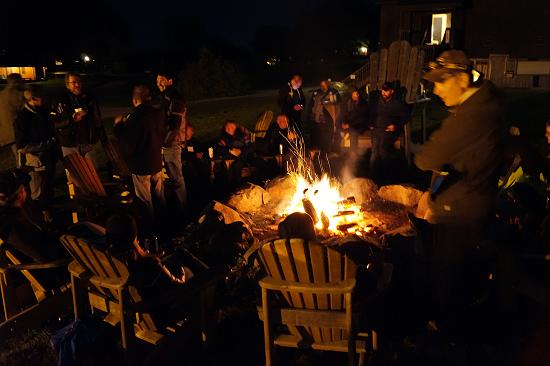 Setup - on the day before the event, or latest early Thursday, help with setup. Some sites are easy, others require a lot of work.
Recycling crew. Help keep the trash sorted for Recycling, emptying trash bin bags and reloading bags.
TakeDown and Cleanup - Sunday - General disassembly and packing of equipment, with inventory of what's left from the Souk, Digi-tech equipment etc. We need to know what's left over, so we can organise for next year! Also Post event cleanup crew. An easy one - generally we leave it VERY clean, but good to have a few people get the last little bits Sunday morning.
Volunteer Now!
Just go to the Events page, choose your event, and on the Registration page tick the Volunteer box and the teams you're interested in, and the time slots you can do.
Muchas gracias,
Grant & Susan
Horizons Unlimited
---
Next HU Events
HU Event and other updates on the HUBB Forum "Traveller's Advisories" thread.
ALL Dates subject to change.
2023:
2024:
Virginia: April 25-28
Germany Summer: May
Switzerland: August
Romania: August
Ecuador: September
France: September
Austria: September 12-15
Queensland: Oct 4-7
Germany Autumn: Nov.
Add yourself to the Updates List for each event!
Questions about an event? Ask here