Horizons Unlimited Store, Pay Later Page
Store Later Payment Page
If you're at this page, it's because you didn't make your payment immediately on ordering. That's ok, perhaps the form was confusing!
If you HAVE NOT ordered yet, please go to the Store Order Page first or we won't know what you're paying for! And you won't get your stuff!
NOTE: You should have received an email within a very few minutes confirming that we have your Store Order and the details you provided, with the amount owing.
If you DIDN'T receive it within 10 minutes, there is a problem with the email address you have used. Please check it carefully. Also make sure "horizonsunlimited.com" is in your white list.
You can make your payment by cheque/check or PayPal or Credit Card (using the PayPal system - you do NOT need to have a PayPal account).
Please make your payment below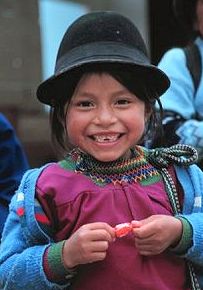 To Pay by PayPal / Visa / Mastercard / American Express:


To pay by ANY online method, check your order details are correct in the email we sent you with subject:

"Order from the Horizons Unlimited Store for...,"


Note the amount owing for the options you chose, enter your name (should be same as in the form) in the PayPal field below,
Click the "Pay Now" button below.
On the PayPal page, eEnter the amount owing in the 'Unit Price' box and click the 'Update Totals' button.
Note: IF your PayPal e-mail is different to your order e-mail (OR you are ordering for someone else):
PayPal does NOT share your details with us, except for the name and e-mail address they have on file for you. Please ensure the ORDER name is entered below, so we can match your payment :-)
Thanks for your order, and we hope you enjoy your HU goodies! If there is ANY problem please let us know immediately!
Grant and Susan
Pay by PayPal / Visa / Mastercard / American Express:


New to PayPal? OPTIONAL - Sign-Up here.
Pay by cheque below:
Note for different Currencies:
The PayPal form will be in US$, but PayPal lets you pay in Cdn $, Pound Sterling, Euro, Aus $ or Yen equivalent. On the Payment Details page, PayPal will show you the current exchange rate and the equivalent amount in your Primary Currency. You will also have "More funding options." When you pay, PayPal will handle the conversion for you. If you don't like the exchange rate, send us a cheque, as below! But it will take longer, as we don't ship until the cheque is received. :)
OR:
If you prefer to pay by cheque, we can accept payments in US$, C$, UK£ or Euros:
Print off the email confirmation you received (if you didn't get one within a few minutes of filling out your order form, there is a problem with your email) and MAIL it with a cheque (or a check) for your order in US$ or the equivalent in: CDN$ or UK£ or Euros€)
Please make cheque payable to Grant Johnson, (NOT Horizons Unlimited!!), and mail to your closest address below:
USA and Canada

Grant Johnson
102-15910 Fraser Highway
Suite 472
Surrey, BC V4N 0X9
CANADA.

UK, Europe and everywhere else

Grant Johnson
24 St. Leonards Road
Unit #621
Windsor, Berkshire SL4 3BB
UK
As soon as we receive your order and payment, we'll send your goodies to you!
Thanks for your order!

We hope to see you "On the Road" someday, somewhere...
Grant and Susan Johnson
Would you like to give us any feedback?
---
Member login
Store categories
Next HU Events
NEW!

Chile: Mar 8-11

NEW!

Sweden Mini: Jun 29-Jul 1

NEW!

Ecuador: Jul 20-22

NEW!

Italy: Sep 14-16
Indonesia: Oct 11-14
Germany Autumn: Nov 1-4
South Africa: Nov 8-11
Don't miss out on the HU 2018 Motorcycle Adventure Travel Calendar! Fantastic holiday gift for your favorite adventurer!
HUGE, 11.5 x 16.5 inches! Photos are the winning images from over 650 entries in the 12th Annual HU Photo Contest!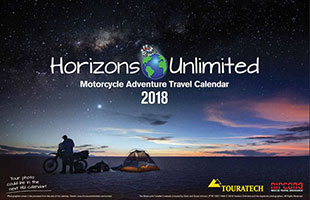 "So many awesome shots..." "Fantastic pictures. I'm very sorry that there is only 12 months in a year!"
HOLIDAY SPECIAL: Buy 4 Calendars and get free shipping anywhere in the world! Use Coupon Code 4CAL at Checkout.
We share the profit with the winning photographers. YOU could be in the HU Calendar too - enter here!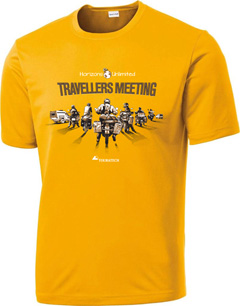 Didn't get to an HU meeting this year? Or are you looking for a great holiday gift for your favorite adventure traveller?
We have a few in stock, in a variety of colors and sizes, including Ladies sizes and shapes!
Back slogan: 'Make your own adventures, take the road to everywhere!'
Get them while they last at the HU Store - when they're gone, they're gone forever!
Books

All the best travel books and videos listed and often reviewed on HU's famous Books page. Check it out and get great travel books from all over the world.