HU Travellers Meeting Switzerland 2024
Educational Sessions
Because Horizons Unlimited events are about informing, not just inspiring, we also have a great lineup of educational sessions for you...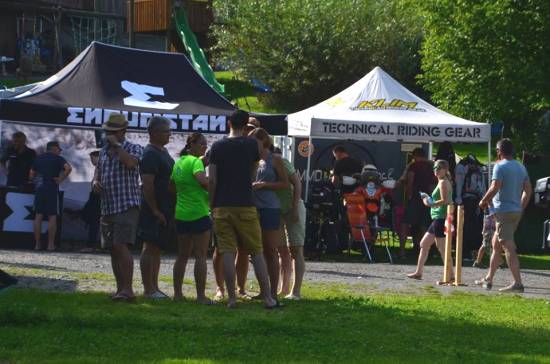 If you know of any other motorcycle or travel equipment vendors or tour operators who should be there, please suggest it to them!
Exhibitors, more details and registration here. Please contact us if you have more questions.
Facilities for a great weekend!
Heike and Filippo have found a great venue for our Horizons Unlimited Switzerland Travellers Meeting!
Erlebnisbauernhof Gerbe
6344 Meierskappel
Central Switzerland
+41 417903534
Camping
Official campsite with showers and toilets. Camping fees are not included in registration and have to be paid in cash upon arrival: 16 CHF per person per night. Please note: this applies only if you travel on two wheels or by foot and sleep in a tent. No reservation is needed in this case.
If you plan to attend with a van, mobile home, etc. or if you want more space, please book a place at the campsite directly. Official prices of the campsite apply and have to be paid directly to the campsite.
Tipi tents for rent or Sleeping in the Barn are also available, please contact the campsite directly via their website: www.swiss-bauernhof.ch
Facilities
Workshops and presentations take place in the well-equipped barn or outside
Free Wi-Fi
Swimming possibility in nearby lakes
Restaurant/bar on-site. Meals are NOT included in registration.
Bakery and supermarkets are only few minutes away.
Refrigerated trailer to store your food and drinks
Beautiful surrounding in the heart of Switzerland
Great motorcycling roads nearby and the Alps at your doorstep, with the famous Furka, Grimsel, Susten or Klausen Pass roads only a few kilometres away. Check out Best Biking Roads.



---