HU France 2016 Travellers Meeting
Horizons Unlimited 4th France Travellers Meeting
9 - 11 Sep, 2016 - Camping Les Hirondelles,
Al'Pech, 46350 Loupiac, France
It's All About Overland Adventure
Whether you're a seasoned veteran with wisdom to share or a complete novice hungry for ideas and guidance, it doesn't matter if you ride a motorcycle, a bicycle, or drive an expedition vehicle...
Horizons Unlimited meetings are for everyone who dreams of adventure along the road less travelled.
Plan de l'événement ...
L'événement se déroulera le vendredi 9 septembre au dimanche 11 septembre 2016. Plan sujet de changement selon le nombre de participants!
Il y aura un programme de présentations à partir de vendredi après-midi, suivi d'un buffet. Samedi matin sera consacré aux démonstrations pratiques/ateliers ( renseignements à suivre), l'après-midi autre présentations. Samedi soir "barbecue" et détente.
Renseignements pour les lieux à visiter / randos seront fournis sur place pour ceux qui veulent explorer la région…
Event Schedule
The event is taking place from Friday, Sep 9 to Sunday, Sep 11, 2016. Plan subject to change depending on number of travellers!
There will be a programme of presentations starting on the Friday late afternoon followed by a buffet, and continuing on the Saturday afternoon followed by a Barbecue and discussions. Saturday morning will have some practical demonstrations (details to follow). Details of places to visit/rides to take will be provided on site.
Presenters at HU France
2016

so far...
Vincent Vidal

Un side car, une famille et in pays a découvrir: Le Maroc
Un side car, une famille et in pays a découvrir: Le Maroc
Nous voilà partis pour 4 semaines en ce mois de mai 2016 pour parcourir le Maroc , avec Lucie 5 ans, Claire la maman, Hug le papa et "Roule" le side car
Comme a chacun de nos voyages, la découverte, les rencontres et en prendre plein les yeux sont les maîtres mots.
One outfit, one family and one country to discover: Morocco
Here we are, gone for a four weeks trip in May 2016 all around Morocco with Lucie 5 years old, Claire the mum, Hug the dad and "Roule" the side car.
Like all our previous trips, discoveries, encounters and amazing scenery are our leit motif.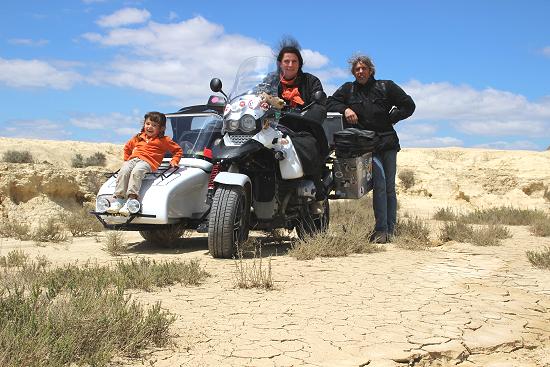 Denis Vernadat et Christian Aubert

Raid MC3 - 3 motos pour 3 continents vient de naitre !
Raid MC3
C'est l'histoire un peu folle de trois filles et cinq garçons agés de 22 à 30 ans qui, en 1979, ont le projet de voyager ensemble autour du monde sur 3 motos de tous les jours (BMW R75 et R80) secondèes d'une Citroen 2CV fourgonnette d'assistance, le véhicule le moins cher du marché.

3 motos pour 3 continents vient de naitre !
Pour notre raid MC3, durant une année tous les huit nous peaufinerons un projet qui nous menera dans 21 pays d'Afrique, allant de la collecte des données nécessaire à ce périple, la quête de sponsors, la préparation du groupe,(à l'époque où internet, les téléphones portables et la photo- vidéo n'existent pas encore) jusqu'à la la modification mécanique des motos et de la 2CV.

Partis le 13 septembre 1980 à huit, nous sommes revenus ensemble, forts d'une expérience humaine de 14 mois et rassasiés de 42000 km de pure aventure.
This is the slightly mad story of three girls and five guys aged between 22 and 30 who decided, in 1979, to travel around the world on three usual motorbikes (BMW R75 and R80) with the cheapest vechicle on the market, a Citroen 2CV van as back up.
3 Bikes for 3 continents was born!
For our MC3 raid, during a year all eight of us prepared the project which would take through 21 countries of Africa. From collecting the necessary informations, looking for sponsorships, preparing and training as a group, (all this at a time when the internet, mobile phones and video didn't exist) to adapting the three motorbikes and the van.
Leaving on the 13th of September 1980, the eight of us returned together, rich with 14 months experience and full to the brim of 27000 Miles of pure adventure.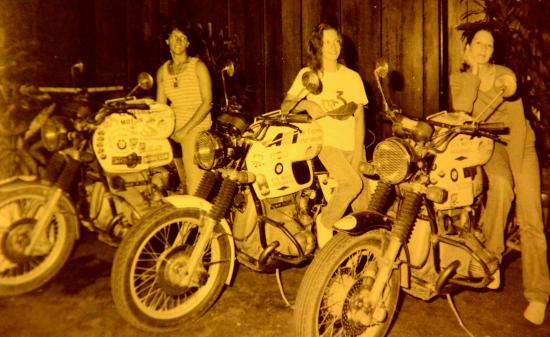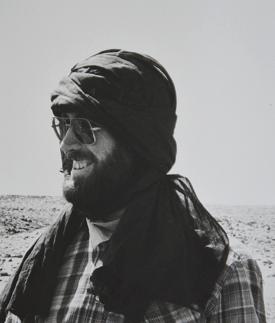 | | |
| --- | --- |
| | Orkney and the Outer Hebrides - Scotland at its best |
Orkney and the Outer Hebrides
Scotland at its best: exploring the islands in the west and north
How to plan your trip and the ferries, and then an photographic account of a nine-day tour of the islands with their gorgeous scenery, empty beaches, excellent food, neolithic remains, plus traces of Vikings, Picts and other groups.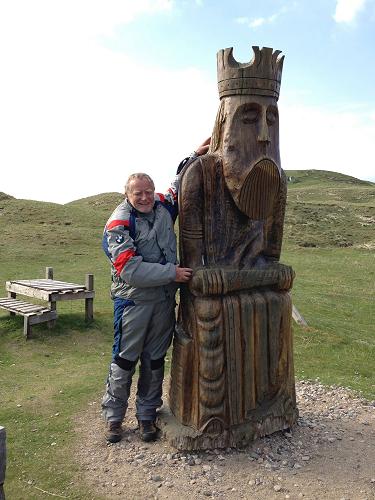 My first big motorbike trip was to Morocco in 1971 on a totally unsuitable TriBSA café racer. My other interests are pre-history, astronomy and high-level trekking.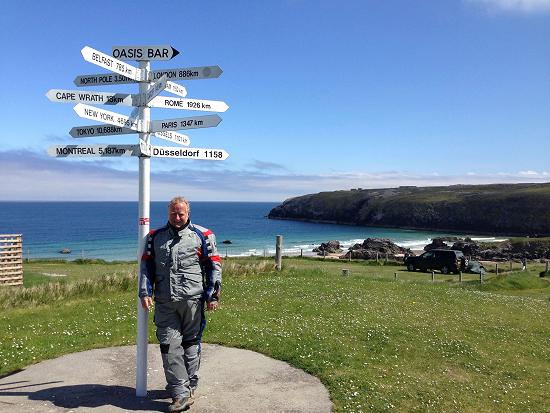 Les îles Orcades et les Hebrides extérieures.
Le meilleur de l'Ecosse: Exploration des îles de l' ouest et du nord
Comment organiser un voyage et le planifier avec les ferries, au travers d' un conte photographique relatant une balade de neuf jours, à la découverte des îles, leurs magnifiques paysages et plages désertes, l' excellente gastronomie traditionnelle, tout en suivant les traces des Vikings, des Pictes et d' autres peuples parmi les vestiges archéologiques de l' âge néolithique.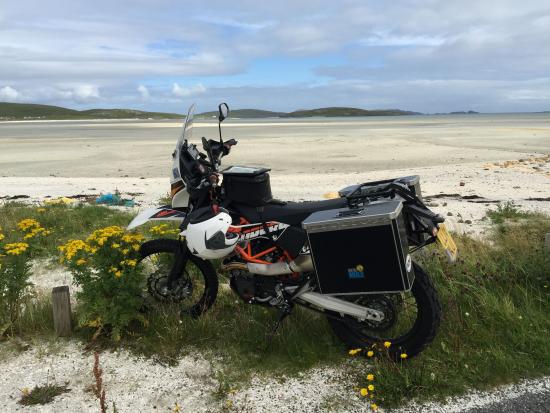 Mon premier grand voyage à moto a eut lieu en 1971, durant lequel j'ai visité le Maroc, au guidon d' une très inadaptée TriBSA café racer. Mes autres centres d' intérêt sont la préhistoire, l' astronomie et le trekking de haut niveau.
| | |
| --- | --- |
| | Iran: l'autre pays des merveilles |
L'Iran est-il le pays obscur décrit dans les médias? En 2012, j'ai été me faire ma propre idée, seul, au guidon de ma fidèle GS. Inch'Allah!
Rassemblez vos idées préconçues et conclusions hâtives concernant l'Iran, et mettez-les de côté. L'image obscure que l'on a de ce pays en Occident, nourrie par les médias et le cinéma, est à l'opposé de la réalité. Non, je ne travaille pas pour l'office du tourisme Iranien. Je m'y suis simplement rendu au guidon de ma fidèle GS. Un voyage de 5 semaines et de 12.500 km, entre mai et juin 2014. Découvrez le film du voyage (15 minutes) et les photos.
Benoît Menetret, 45 ans. Motard depuis mes 16 ans. Passionné de photo, de voyages et de moto. Précédents trips moto : l'Islande en 2009, la Turquie en 2011, le tour de la Mer Noire en 2012, l'Iran en 2014.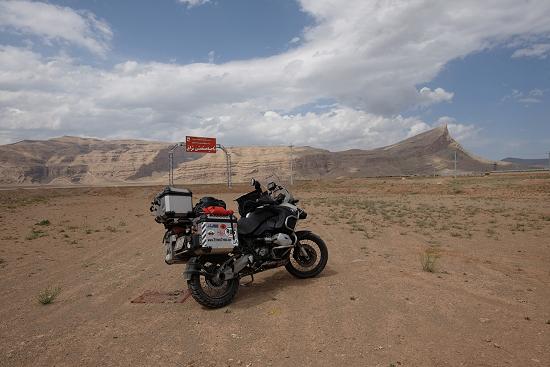 Iran, country of marvels.
Iran, is it the obscure country described by the media? In 2012 I had to make up my own mind, alone, at the controls of my faithful GS. God willing!
Collect together all your preconceived ideas and hasty conclusions about Iran and put them to one side. The obscure image we have of this country in the West, fed by the media and the cinema, is opposite in reality. No, I don't work for the Iranian tourist office. I've simply been there on my faithful GS. A journey of 5 weeks and 12500 km's, between May & June 2014. See the film of the journey ( 15 mins) and the photographs.
Benoît Menteret, 45 years old. Motorcyclist since 16 years old. Passionate photographer, traveller and motorcyclist. Previous trips:- Iceland in 2009; Turkey in 2011; Tour of the Black Sea in 2012; Iran 2014.

Ted Simon

''Les Voyages de Jupiter''
Ted Simon et ''Les Voyages de Jupiter''
Le 6 octobre 1973, à l'age de 42 ans , Ted Simon est parti de Londres au guidon d'une Triumph Tiger 500cc pour effectuer un tour du monde en solo de quatre ans sur 64000 miles à travers 45 pays. Le 27 janvier 2001, à l'age de 69 ans, Ted a refait ce voyage, cette fois avec une BMW R80GS pour décourvrir ce qui avait changé durant ces 28 années. Un voyage de 59000 miles à travers 47 pays.
Les livres de Ted:- Jupiter's Travels; Riding High et Dreaming Of Jupiter, sont toujours une inspiration pour le voyageur qui cherche à comprendre le monde, et à trouver sa place dans celui-ci grâce à une aventure individuelle.
Les Voyages De Jupiter, livre culte parmi les voyageurs va maintenant être réédité en Français. Le lancement d'une édition spéciale, limitée et numérotée; aura lieu lors du rassemblement HORIZONS UNLIMITED FRANCE du 09 au 11 Septembre 2016 en présence de l'auteur et de ses éditeurs.
Ted exposerait un film en Anglais ( genre Ken Burns), à propos le premier part de son voyage avec un commentaire par lui même. Le film, débordé des photos émotives, était applaudi par la critique dans les Etats-Unis. C'est la première exposition en France.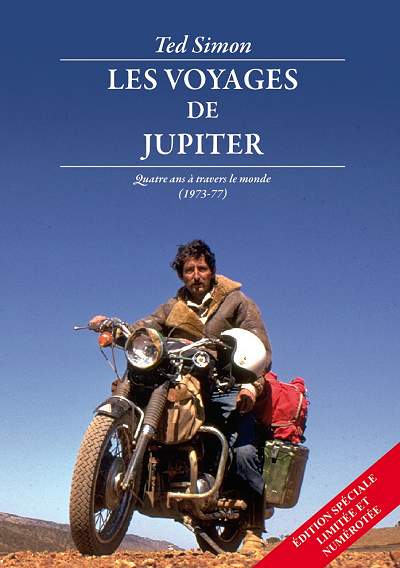 Ted Simon and ''Jupiters Travels''
On the 6th October 1973 at the age of 42 Ted Simon left London on a 500cc Triumph Tiger to complete a four year solo round the world trip covering 64000miles and passing through 45 countries. On the 27th January 2001, aged 69, Ted repeated the journey, this time on a BMW R 80GS to discover what had changed over 28 years. A journey of 59000 miles through 47 countries.
Ted's books:- Jupiter's Travels; Riding High and Dreaming of Jupiter are to this day an inspiration to the traveller who seeks to understand the world and his/her place in it through personal adventure.
Jupiters Travels, now a cult book amongst travellers is being reprinted in French. The launch of a special limited and numbered edition will take place at the HORIZONS UNLIMITED FRANCE meeting 9-11th September 2016 with Ted and his publishers.
Ted will show a film (Ken Burns style) about the first part of his first trip, with a voice over by himself. This film was critically acclaimed in the USA, this will be the first showing in France!
Gérard Saouter

4 mois en Asie du Sud-Est et
Trois mois entre France et Turquie
4 mois en Asie du Sud-Est, en motos louées en Thailande, ou achetée au Vietnam.
On ne part pas à 10000 km de chez soi, pour parcourir -avec une moto qu'on ne connaît pas- des milliers de kilomètres sans une certaine appréhension. La récompense ? Beaucoup de satisfactions tout au long du voyage ! 2,500 km dans le Nord de la Thailande en 250 et 500 Honda, 10,000 km en 125 Yamaha entre Vietnam et Nord du Laos. Des pays très différents, des gens toujours attachants. De la route aux 1864 virages à l'historique piste Ho Chi Minh, en passant par les pistes rectilignes le long des canaux du delta du Mékong, chacune se déguste à son propre rythme.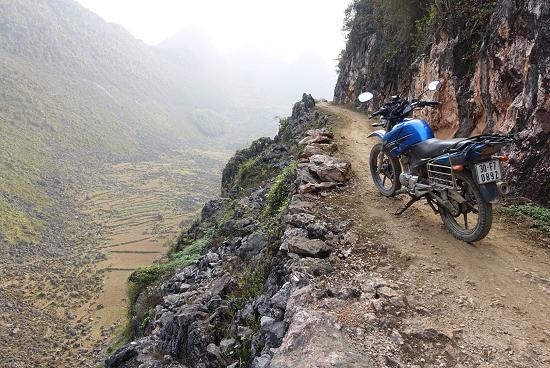 4 months in South East Asia, riding several bikes rented in Thailand, another one bought in Vietnam...
Leaving with the purpose of travelling 10,000km from home, thousands of kilometers with an unknown bike, naturally comes with a certain level of concern.
The reward is many satisfactions all along the journey : 2,500 km in the North of Thailand riding Honda 250 et 500 bikes, 10,000 km in Vietnam and North of Laos riding a Yamaha 125. Countries are quite varied, people always endearing...
From the 1864 curves road to historical Ho Chi Minh trail, and including the straight forward trails along the Mekong delta canals, each one gets enjoyed at its own pace.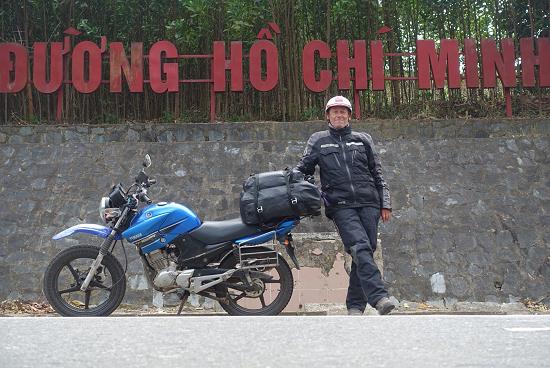 Trois mois entre France et Turquie - Quoi, tu pars 3 mois ? Quoi, tu pars seul ? Et en moto ?
C'était décidé : Avant de "parcourir le Monde" à Moto l'heure de la retraite venue, il me fallait tester mon appétit de voyage, mon endurance, ma résistance à une vie de solitaire, etc... par un voyage long mais simple : Pas de visas, pas de passeport, une carte grise, une carte verte, sans oublier la bleue et une simple carte d'identité, c'est parti pour la Turquie ! Il y avait un but -Voir le Mont Ararat- et je ne l'ai pas vu, nuages obligent ;Il y avait bien une "boucle", un chemin : certes, pas 9000 km aller-retour, en prenant au plus court... mais de là à en parcourir 22000 km... De la Gourmandise ? Peut-être... "S'il reste un peu d'essence, allons voir"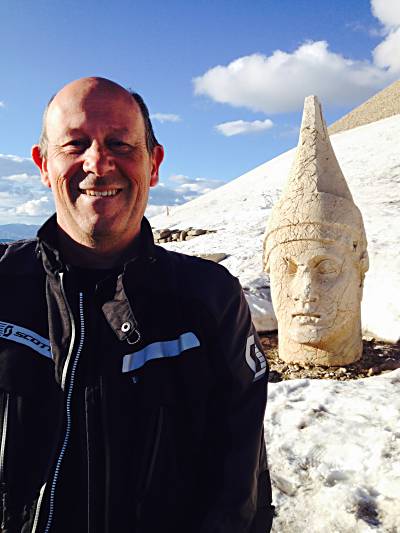 Decision taken:- Before the Round the World trip by motorcycle at the time my retirement arrived, it was necessary for me to test my appetite for travel, my endurance, my ability to stand up to a solitary life, etc.......... by a long but simple trip. No visa , no passport, just my registration document, green card, not forgetting the credit card and a simple form of identity, -- it's off to Turkey!. There was a goal- see Mount Ararat, and I didn't see it--- clouds. .... Not the 9000kms there and back taking the shortest route, ...but covering a distance of 22000 kms. A bit greedy! maybe. 'If there's a bit of fuel left let's go and look'.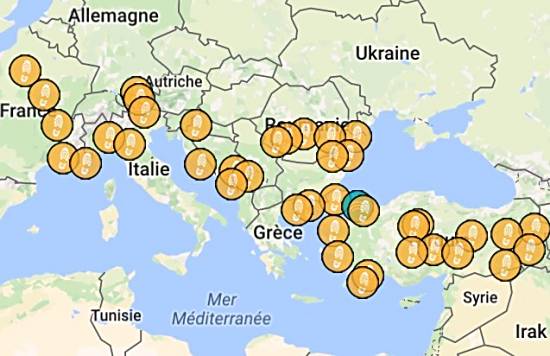 Arrivé à la retraite, promis, jugé, je voyage à moto ! Et je déteste voyager vite... Les grandes étapes "de liaison", pas vraiment mon truc. Alors je pars longtemps, environ 3 mois... deux fois par an, un bon compromis ! Après la Turquie, le Sud-est asiatique, l'Altaï cet été, ce sera l'Afrique du Sud, et bien d'autres... Tant qu'on a la Santé !
| | |
| --- | --- |
| | En route encore une fois pour la Mongolie / En route again for Mongolia! |
En route encore une fois pour la Mongolie
Voilà je suis a quelques jours de mon départ, accepte tu que je présente à mon retour, une vidéo de mon voyage? Je pars le 13 Mai, pour l'Altai (zone frontalière militaire, nécessitant un permis spécial).
Ensuite Mongolie entraid, et je passe par les traces de Sibirski Extrème , c'est-à-dire par le centre de la Mongolie.

Je remonte ensuite jusqu'au Nord du Baïkal, retour par la B.A.M et le train.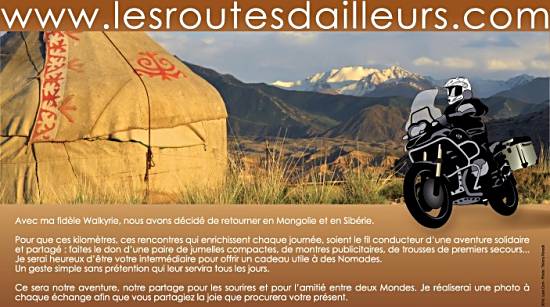 En route again for Mongolia!
Here I am just a few days away from my departure, would you like me to make a presentation on my return, a video of my journey? I leave on the 13th May for the Altai (Military frontier zone needing a special permit). After that Mongolia for my charitable donations, and then I pass by the traces of Sibirski Extreme, that's to say the centre of Mongolia, up to Lake Baikal and return via the BAM road and the train.

Tech Sessions and Workshops
Because Horizons Unlimited meetings are also about informing, not just inspiring!
| | |
| --- | --- |
| | How to Lift Your Bike After a Fall |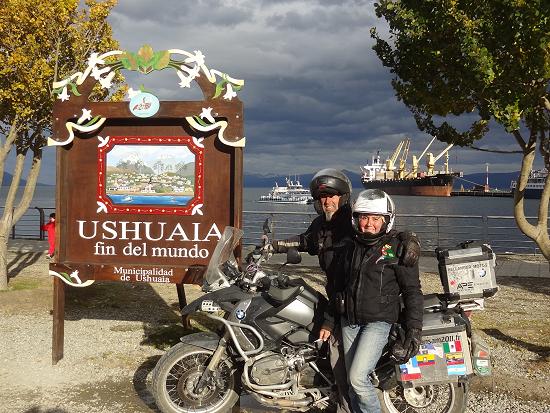 The Adventure Travel Zone
Equipment Specialists
Manufacturers
Tour Operators

Adventure Travel Authors and Film-Makers
The HU Store
Exhibitors - Confirmed
Samuel FREMY, Baroud Moto Shop - Présentation des tenues KLIM avec des échantillons pour toucher et essayer les produits. Descriptions techniques sur le Gor-Tex Pro, le confort et la résistance des matières.
Bien équiper les motards pour leurs voyages. Transport de bagagerie avec la marque KRIEGA. Mise en place d'un stand pour accueillire, renseigner et informer les voyageurs.
Je travaille dans l'univers de la moto depuis 20 ans pour différents fabriquants motos et accessoires. Je voyage en moto, Island, Maroc, Tunisie, Italie,... Je suis le représentant pour la France des marques KLIM et KRIEGA. J'ai aussi ouvert un site internet qui s'appelle Baroud Moto Shop. Je suis spécialiste dans les équipements des motards pour les voyages, long ou court.
| | |
| --- | --- |
| | Yvon Bodelot will be there from Touratech France with some bikes and cool gear! |
If you know of any other motorcycle or travel equipment vendors or tour operators who should be there, please suggest it to them! Exhibitors please contact me for details.
Installations du weekend!

Le Camping Les Hirondelles est un Relais Motard, situé dans l'un des départements les plus intéressants d'un point de vue historique et touristique de France. Il existe de nombreuses possibilités de découvrir des villages médiévaux célèbres, mais aussi des châteaux et des grottes. Le site internet du camping est une source importante d'informations au niveau local. Le camping est géré par Denis & Sandra Bonte qui sont des voyageurs à moto expérimentés.
Wifi:- Gratuit sur la terrace/bar.
Le camping dispose d'un espace pour les tentes et aussi de mobil-home / Chalets.
1 personne + tente / camping car / 4x4. (emplacement / électricité / douches chaudes)
€ 16 la nuit.
2 personnes + tente / camping car / 4x4 (y compris hauteur / électricité / douches chaudes)
€ 23 la nuit.
Personne supplémentaire €6 la personne/nuit payable en espèces sur place.
Enfants moins de 13 ans Gratuits.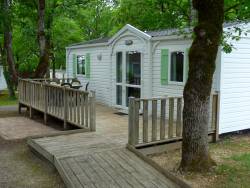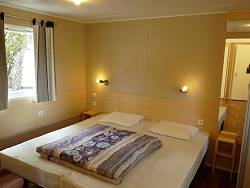 Pour l'hébergement en mobile home / chalet, la possibilité de partager jusqu'à 4 adultes (ou plus avec de jeunes enfants) .. Chaque unité dispose d'un lit double et deux lits simples; une salle de bain; terrasse; de l'eau; du gaz et l'électricité.
Par emplacement : -
Une nuit : € 125 (max 4 adultes)
2 nuits : € 195 (max 4 adultes).
Restauration:
Vendredi soir - buffet: - comprenant une sélection d'entrées / sélection de charcuterie (2) / salades / fromage / desserts / pain. € 17 par personne.
Samedi soir barbecue: comprenant un buffet de salades, confit de canard au barbecue / fromage / dessert / pain. € 17 par personne.
Petit déjeuner :
Petit déjeuner disponible au tarif de 6,50 € la personne. Commandez au bar la veille au soir.
Boissons en plus.
Boissons :
Tarif de boissons disponible au bar du camping ou amenez vos propres boissons.
L'inscription est obligatoire pour ce rassemblement. Le règlement ,de préférence en avance lors de l'inscription , ou en espèces lors de l'arrivée sur place. L'enregistrement est également nécessaire auprès du camping à l'arrivée. Il y a une taxe de séjour de 0,50 € la personne / nuit pour tous adultes. Merci d'indiquer lors de votre inscription si vous souhaitez les repas ( Ven & Sam) en cas de règlement différé.
Nous vous incitons à inscrire dès que possible afin de vous garantir une place et pour nous aider avec le planning.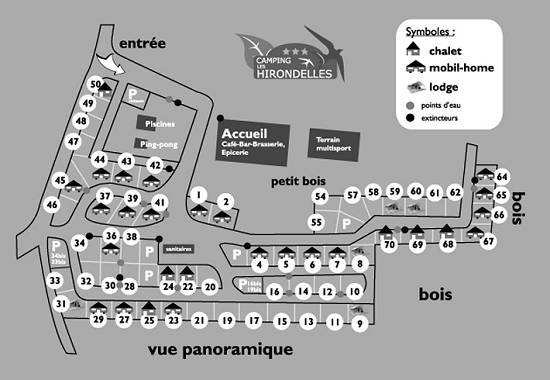 Facilities for a great weekend!
Camping Les Hirondelles is a Relais Motard, situated in one the most historically interesting departments of France - la Vallée de la Dordogne. There are many opportunities to discover ancient and famous villages, as well as Chateaux and caves.
The Hirondelles website is full of local information. The camping is run by Denis & Sandra Bonte who are experienced motorcycle travellers.

Wifi:- Free on the terrace/bar.
The campsite has both tent space and Mobile home/Chalet type accommodation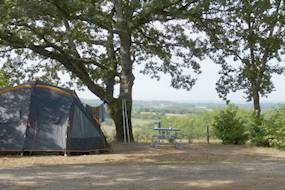 1 person +Tent (including pitch/electricity/hot showers) € 16 per night.
2 persons +Tent (as above) € 23 per night.
Additional persons sharing tents will be charged at a supplementary €6 per person/night payable in cash on site. Children under 13 Free.

For those who want fixed accommodation (mobile home/chalet) and want to share accommodation if desired up to 4 persons (or more with young children) per location. Each location has one double and two single beds, bathroom, terrace, water, gas and electricity.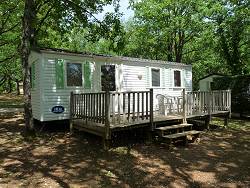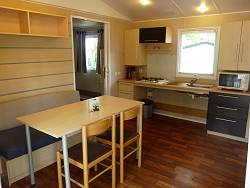 Per location:-
1 night- € 125 ( max 4 adults sharing.)
2 nights- € 195 ( max 4 adults sharing).
Food:-
Friday night buffet:- including selection of entrees /selection of cold meats (2) /salads/cheese/desserts/bread. € 17 per person.
Saturday night BBQ: Including buffet of salades, Confit of Duck barbequed, cheese, dessert, bread. € 17 per person.
Breakfasts:- A French continental breakfast can be ordered at €6.50 per person. Orders must be placed at the bar the afternoon/evening before.
Drinks:-
All drinks at camp site prices (tariff at the bar) or bring your own.
Registration
Registration is required for this meeting. All payments must be made preferably in advance with registration, or in cash only on arrival at site .Registration is also required (by law) at the campsite. There is a tourist tax (government) of 50 centimes per person per night for all adults over 18. Please indicate when registering if you want the meals on Friday & Saturday if not paying immediately.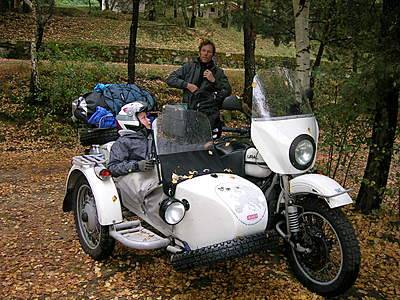 ---
Next HU Events
NEW!

Chile: Mar 8-11

NEW!

Sweden Mini: Jun 29-Jul 1

NEW!

Ecuador: Jul 20-22

NEW!

Italy: Sep 14-16
Indonesia: Oct 11-14
Germany Autumn: Nov 1-4
South Africa: Nov 8-11