HU Travellers Meeting Germany Autumn 2023
More presenters to come!
Workshops and Educational Sessions
...because Horizons Unlimited meetings are about information, not just inspiration!
Exhibitors
(To Be Confirmed)
If you know of any other motorcycle or travel equipment vendors or tour operators who should be there, please suggest it to them! Vendors please contact me for details.
Facilities for a Fantastic Four Days
The event will be held at:
Naturresort Waldglück (formerly Campingplatz Pfrimmtal)
Pfrimmerhof 3
67729 Sippersfeld
Telefon (06357) 9753 -80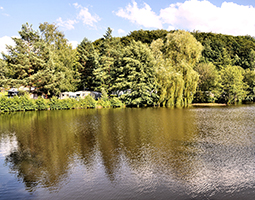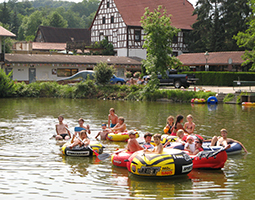 Jens has found a great venue! Official Campground in beautiful surroundings features:
Separate Camping Area for Groups
Fireplace
Great toilets and real showers – finally!
German/Greek Restaurant on the spot (lunch, dinners and breakfast)
Swimming in several lakes possible (depends on the weather!)
Good for hiking
Fishing possible
Absolutely quiet – no traffic around!
Great Barn for slide shows
Cabins/mobilhomes and apartments are also available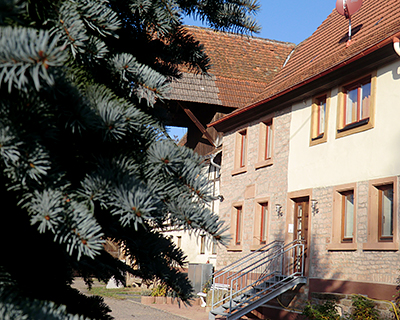 Great riding in one of the best riding areas of Germany – the Pfälzer Wald! The famous Motorcycle Meeting Point "Johanniskreuz" is just around the corner... Endless turns with nearly no traffic! Plenty of attractions in the area - see list!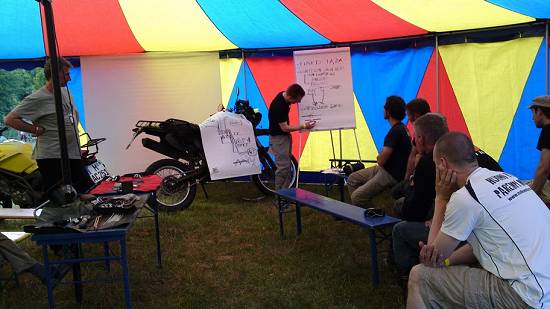 Camping
Camping is €15 per person per night, which is our cost, no markup, and a super bargain. There is lots of room for camping!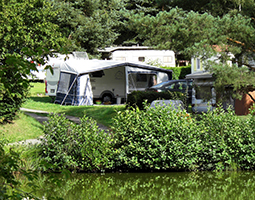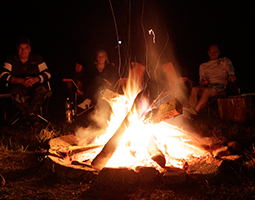 Cabins/Mobilhomes and Apartments
NOT included in your registration fee. You must book soon if you want a cabin or other accommodation, as they WILL FILL UP!
Please book directly through the campground - Telefon (06357) 9753-80 and pay them for your cabin.
PLEASE NOTE: Booking a cabin DOES NOT register you for the meeting, you will still have to register as usual and pay the full registration fee.
Food
NOT included in your registration price. There is a Greek/German restaurant serving breakfasts, lunches and dinners.
---