HU Travellers Meeting Ecuador 2023
Horizons Unlimited 5th Ecuador Travellers Meeting
Friday Sep 8 - Saturday Sep 9, 2023 - Tambillo Alto, Mejía, Ecuador
It's All About Overland Adventure
Whether you're a seasoned veteran with wisdom to share or a complete novice hungry for ideas and guidance, it doesn't matter if you ride a motorcycle, a bicycle, or drive an expedition vehicle...
Horizons Unlimited meetings are for everyone who dreams of adventure along the road less travelled.
Inspiring, Informing & Connecting
Some people value Horizons Unlimited events for what they learn from the unique line-up of presenters. Some people value the chance to discover new products and services at the trade stands. Some people value just kicking back with a beer among old friends and new.
Most people enjoy a little bit of everything, and everyone goes home fired-up for adventure with a smile on their face.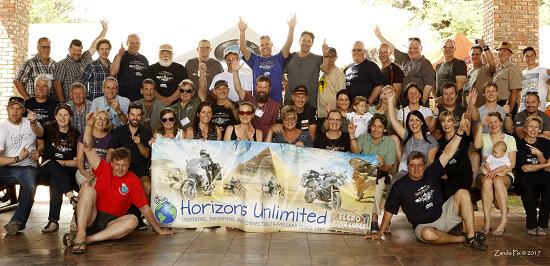 The event will include a packed schedule of presentations and activities. All within the relaxed and friendly atmosphere that Horizons Unlimited is known for.
Horizons Unlimited Ecuador 2023 Event Schedule
The event is taking place from Friday, Sep 8 to Saturday, Sep 9, 2023.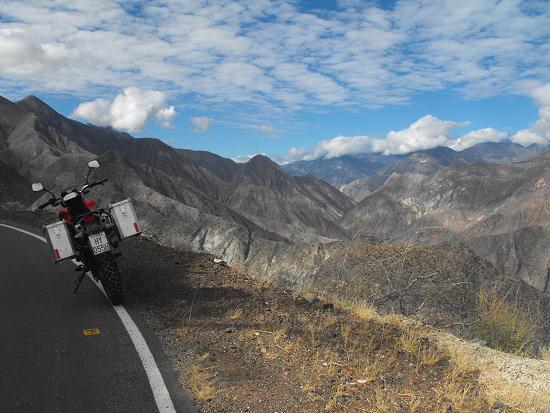 The schedule is pretty laid back. Folks will arrive sometime on Friday, set up camp and prepare for a couple of days of tire kicking and story telling.
PLEASE NOTE: The schedule is subject to change at any time - all the presenters are volunteers and travelling, thus they may be delayed or unable to get there. Some may have anxiety attacks and be unable to perform! ;-) And sometimes travellers show up unexpectedly with great pics and stories, so we try to fit them in! Details of changes to presentation times or other matters of note will be posted at Registration and other locations.
Presenters at HU Ecuador
2023

so far...
The HU Travellers Meeting in Ecuador returns this year with warm welcomes for fellow adventure travellers in the area! Share the fun with the rest of us around the world by using the hashtag #huecuador while you're there.
Travel safely, everyone! Remember to say a big "HI" to Raul and the gang.
Andrés Molestina

Skills to Ride with Balance
ANDRÉS MOLESTINA brings skills training to ride safely. Brush up on important information for driving and riding, plus tips to find the right balance - everything needed to enjoy your adventure travels from an experienced adventure traveller.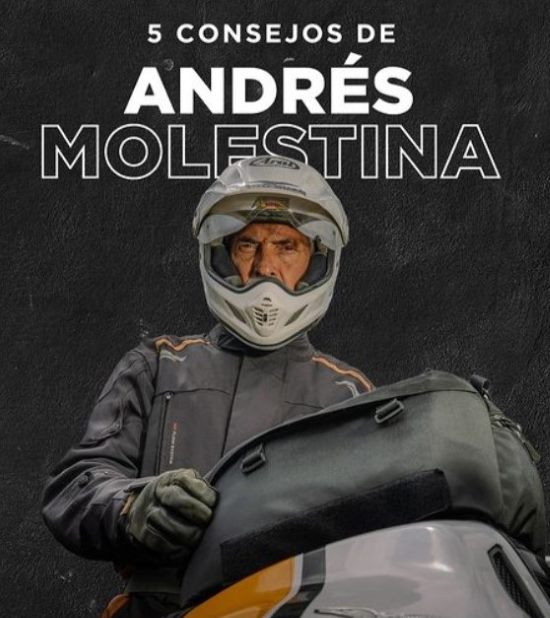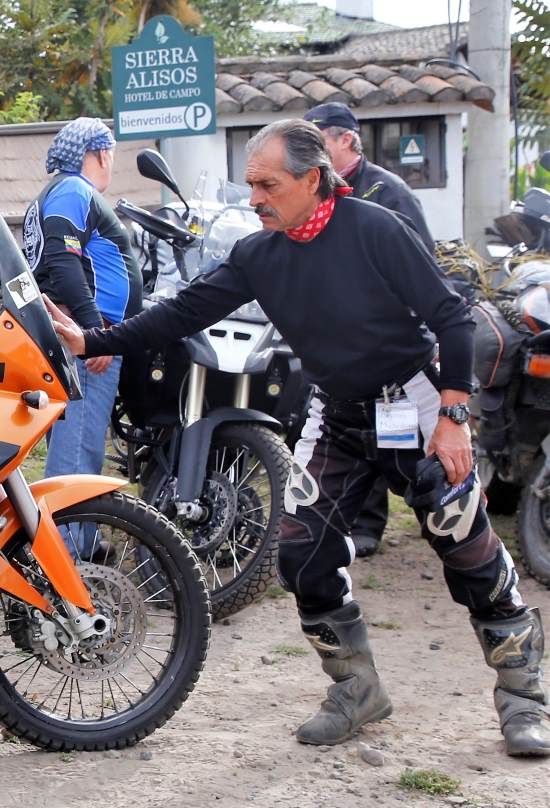 Daren Carter
You Only Live Once
You only live once, so I made myself homeless and jobless in order to ride my bike to see the world as a long-term traveller.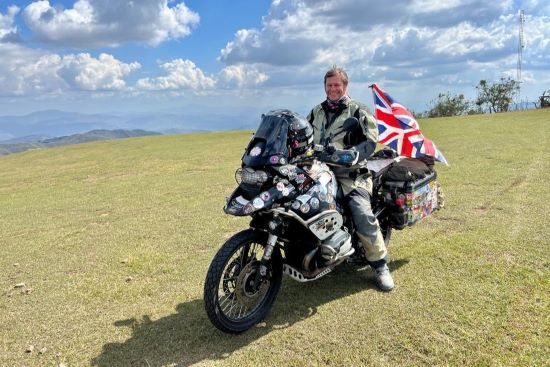 Laurent Behen
Make your Riding Life an Adventurous One!
LAURENT BEHEN is the man behind an alias: #BelgaLoco. He comes from a country that sounds like a safe place to us. His South American experience by motorcycle has been marked by riding it relaxed and feeling safe.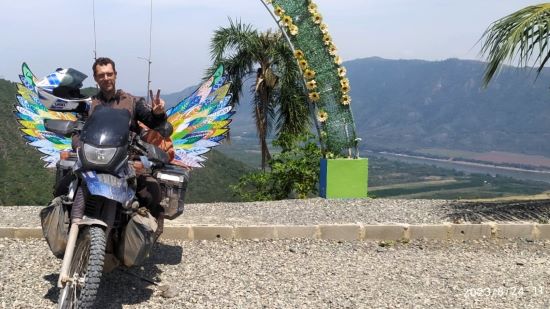 Nico Lazlo

An Evening of Comedy and Connection
(Performance will be in Spanish)
NICO LAZLO is a fellow overlander and artist who will perform stand-up comedy. His father (who passed away a year ago) was the very first presenter at the very first HU Ecuador Travellers Meeting.
Nico brings fresh perspectives that promise to strengthen ties between generations and to remind us that, at the end of the day, the apple doesn't fall very far away from the tree.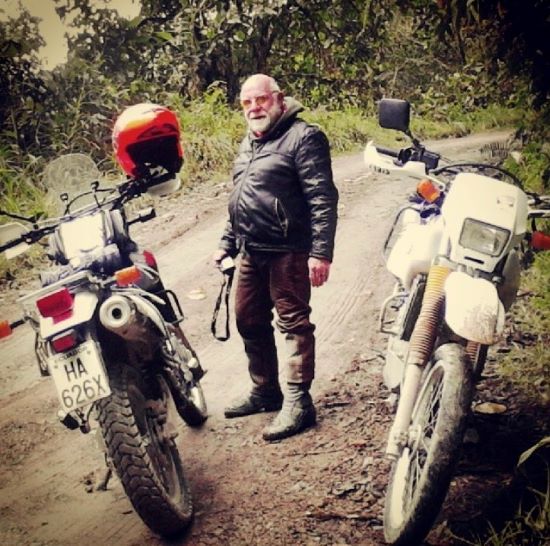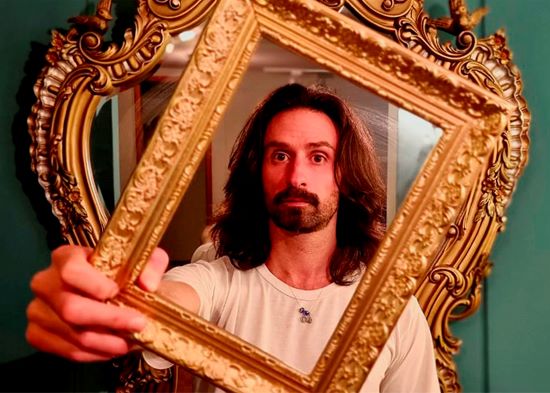 Due to his recent trips and routes, JUAN JOSÉ CARVAJAL is just the traveller to tell about the biggest challenges of a journey: What could happen on the road? Learn what to expect on a trip of this type.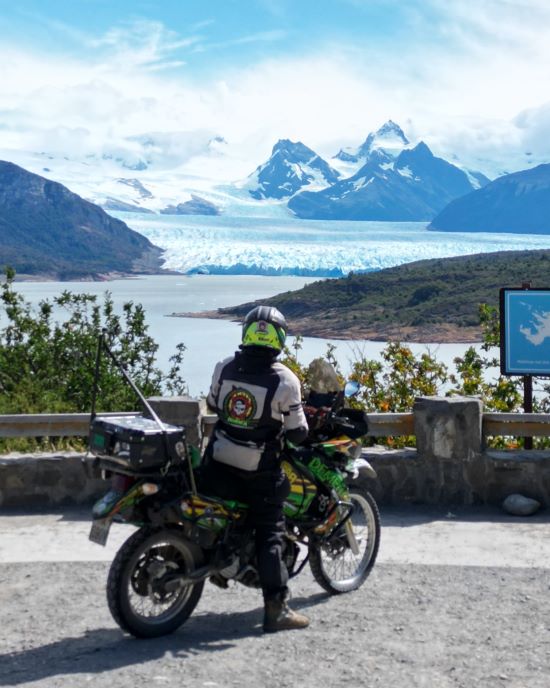 Ivan Ledesma
The Ways of Water
Like many traveller, IVAN LEDESMA explores different routes, but his way of getting around is by water. It's not a sailboat or a motor boat. He travels by kayak. He will talk all about it and everything it means to be able to do so.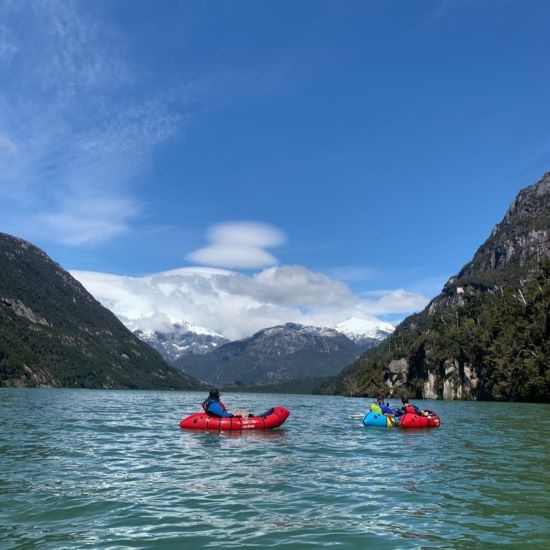 An Unusual Way to Cross the Darien Gap
Crossing the Darien Gap on small motorboats was an adventure on its own on my way to Brazil
LOÏC DE JAMBLINNE, a 28-year-old from Belgium, is always looking for the best value for his money. His adventure began on the other side of the ocean. With sailboats, he hitchhiked his way to Guatemala where he bought a motorbike. He crossed the Darien Gap with small motorboats to Colombia.
Canary Islands, in front of the Moroccan coast on November 5th, is where my adventure began. With several sailboats, I hitchhiked my way all the way to Guatemala where I bought a light motorbike that will hopefully bring me all the way to Brazil. After having discovered the beauty of Central America, I approached the Darien Gap and looked for all the different ways to cross it except by land. The last option I checked was the one I eventually chose. From Puerto de Carti, I left Panama in a small motorboat along the San Blas Islands all the way to Capurgana, Colombia. Eventually, I reached Turbo in Colombia from where I was able to discover South America.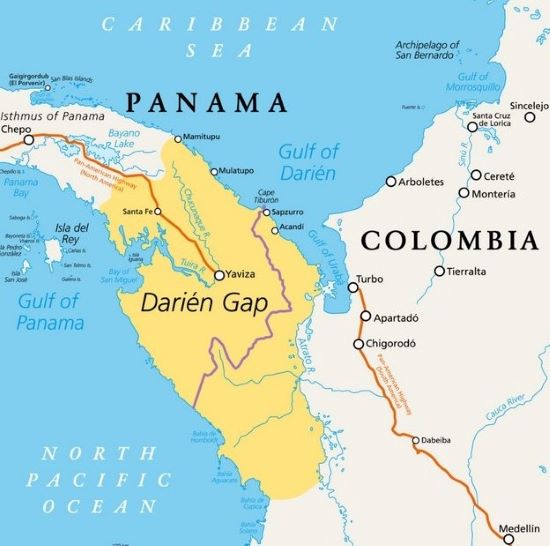 LOTS of presentations to come! As people register to present we'll list them here.
How about you? We're all here to learn, and there's LOTS to learn! We want to do more presentations and seminars - but we need volunteers to give them! Any topic you can contribute having to do with motorcycle travel, maintenance, planning etc, lasting 20 minutes or more, would be great. Please contact us here to volunteer.
Call for presenters!
How about you? We're all here to learn, and there's LOTS to learn! We want to do more presentations and seminars - but we need volunteers to give them! Any topic you can contribute having to do with motorcycle travel, maintenance, planning etc, lasting 20 minutes or more, would be great. Please sign up here.
Panel discussions at most HU events include...


Border crossings - How to get through borders with minimal stress and cost!
Packing light - Tips and techniques from experienced travellers to reduce weight and bulk.
Regional discussions - e.g. travelling in South America or Asia.
For Women Only - A must for the ladies, so be sure to plan on being there! A chance to talk to experienced travelling women without the men around!
Experienced Travellers Panel - ask the experts anything you want!
Walk arounds / Show and tell!
Tool Kits - Show us your favorite tools. Toolkit discussion.
Tents and Bedding discussion (in the camping area) - What works, cheap vs dear and which ones keep you dry, warm and comfy!
Farkle Walk - Take a stroll and talk about your best bike mods - homemade saddle bags, toolbox mounts, GPS mounts, seats, side stands, tank panniers, cup holders, etc.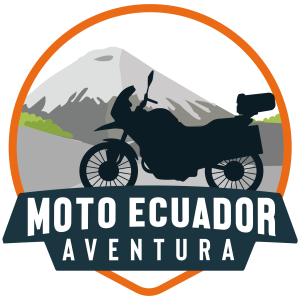 Moto Ecuador Aventura is a proud sponsor of the Horizons Unlimited event in Ecuador!

We know Ecuador from north to south and from east to west, we have traveled our country and South America for more than 20 years, we work with certified and qualified bilingual tour guides.
Adventure Moto Ecuador has the vehicles, special equipment, crew, and know how to make your tour with us as safe and comfortable as it can be.
The best support you can get on any Adventure Moto tour in Ecuador, and South America. No one can give you the support and peace of mind that we can, nobody.
We can also design a fully customized guided or self guided tour according to your time and budget requirements.
Your Safety is Our Priority
Our equipment is provided by leading international manufacturers, purchased new, and maintained that way by a team of professionals. We don't cut corners on tires, brakes, or any equipment and we inspect and secure everything with North American and European standards.
We follow MSF guidelines with regards to group riding, and our tours are equipped with satellite communication systems in case of an emergency. Our entire staff has been trained in emergency scene management, first aid, and CPR as well as motorcycle mechanics and maintenance.

Distribución y venta de la marca nรบmero uno de accesorios para motocicletas de aventura en el mundo: Touratech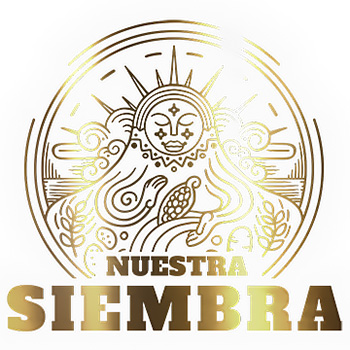 Nuevas presentatciones hechas con
ingredientes ecuatorianos 100% naturales
If you know of any other motorcycle or travel equipment vendors or tour operators who should be there, please suggest it to them!
Exhibitors, more details and registration here. Please contact us if you have more questions.
Facilities for a Fantastic Two Days
The 5th HU Ecuador Travellers Meeting will once again be held at the wonderful Sierra Alisos Hotel de Campo.
Sierra Alisos Hotel de Campo
Tambillo Alto, Mejía, Ecuador
Panamericana Norte Km 3 1/2
171106, Ecuador
-0.402253, -78.575753
+593 989405064
Your host Raul Guarderas tells us:
"Since 2011 we have opened a guest-farm, on an idyllic place surrounded by 7 volcanoes, and along-side a bio-diverse 19 Ha native forest reserve (Silver Medal, Sacha Prize), where we offer hospitality, Ecuadorian cuisine with the products from our garden and dairy products from the farm.

The recently refurbished hacienda-house, with 7 private rooms, offers comfort, uniqueness and an unforgettable experience. Sierra Alisos takes a full service approach including transfer from the airport, any dietary preferences or restrictions, activities such as hiking, horseback riding and mountain-biking available to guest right here on our property. We have earned a special reputation also as a 'bike-friendly place'."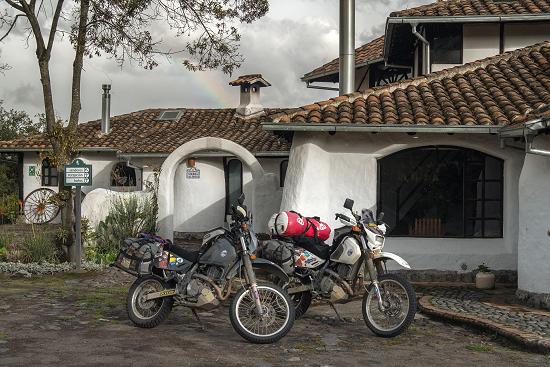 Camping
Rooms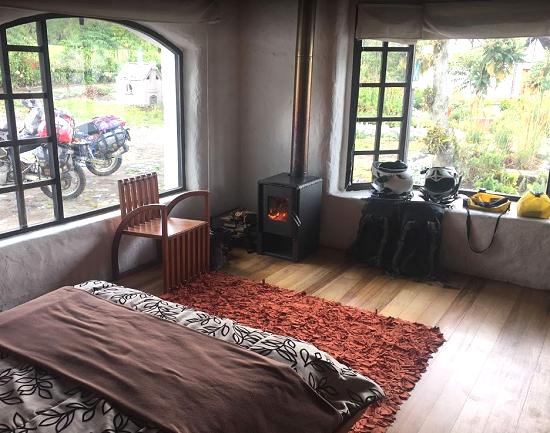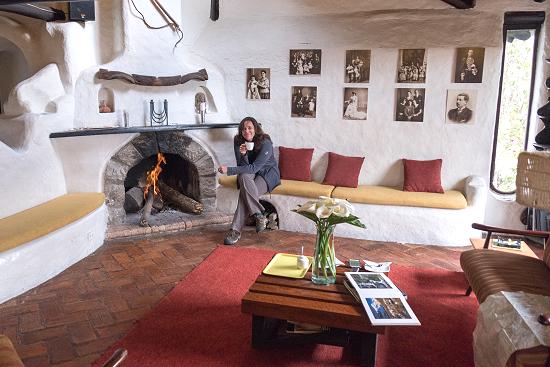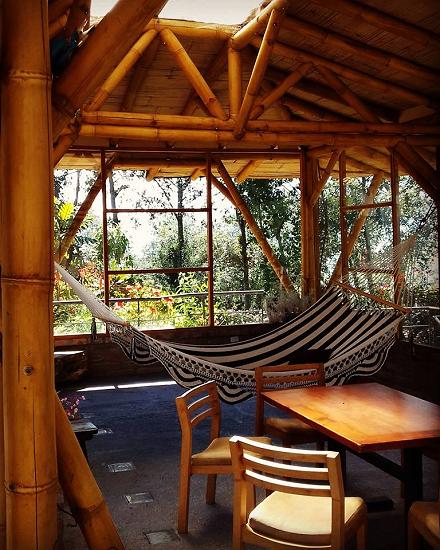 Food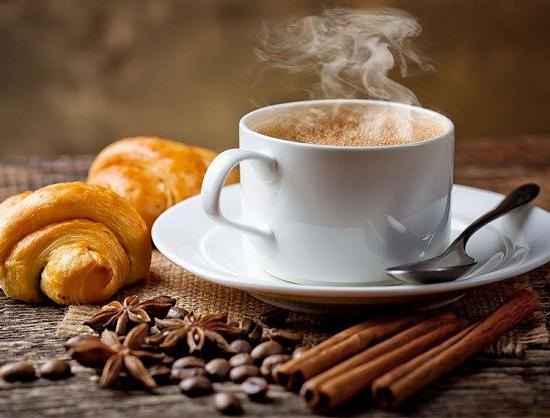 BOOK AND PAY EARLY FOR BEST PRICE!

Includes admission to all slide shows, discussion groups,
Tech Clinics, demos and ride outs throughout the event.
All prices are USD PER PERSON!
Camping is priced separately. Meals are priced separately.

Pre-Register & Pay before:

Event Price
USD

September 1, 2023

9

Pay cash on arrival

10
CAMPING & ACCOMMODATION

Camping and Accommodation are NOT included with your registration fee. Camping or Hostel type accommodation is available. You are responsible for providing all toiletries, soap, shampoo, towels etc. Sheets, duvets and pillows are included in the Hostel.


Please book Camping and Meals with your Registration.
Please book Hostel Accommodation directly with Sierra Alisos at +593 989405064. Register early to ensure your accommodation!

Tent camping, per person, per night

USD 6

MEALS
Additional meals may be available on the day as long as the food lasts.
PLEASE book in advance NOW to be sure we have enough!
There are FOUR Meals you can book in advance. Details on the Registration page.
---
What happens at HU events?
HU South Africa
Praise for Sierra Alisos!
"Amazing beautiful place situated on a farm with views of Cotopaxi. Rooms are spacious and extremely well decorated. Full bathrooms and wood burning heaters in the rooms. It is a very special hotel and highly recommended. The staff are 1st class!" Michnus Olivier
"Un muy buen lugar para relajarse con la bella y envolvente naturaleza. Servicio personalizado con calidez." León Felipe Troya Rodríguez
"Fabulous experience. The views are spectacular, from here you can see at least 5 different volcanoes including Cotopaxi in the mornings when fog doesn't shroud the peak. I spent the mornings taking in this view and the sun on the south facing patio with a cup of coffee. One of the mornings I went for a lovely walk in their private 19 hectare forest reserve. I got to know the staff, Trina the manager, Mario the biologist/handyman/host, Patricia the cook and Raul the owner--wonderful folks, very nice, and attentive while respectful of personal space. Rooms are very cozy with a woodstove and supply of wood in each. Breakfast was excellent with nata straight from their own dairy farm, granola, eggs your way, bread etc. I intend to stay here again." Otis
"UN PARAISO CERCA DE QUITO!!! Estar en SIERRA ALISOS es comulgar con la naturaleza y entrar en el mundo encantado de un bosque primario que pocas veces se puede sentir. La experiencia unica de ver aves de extraordinarios colores y plantas exoticas se completa con la excelente atencion y comida muy rica. Volvere!!!" Anamaria Di Donato
"A charming country retreat, within easy reach of Quito and the airport and yet a world away from city life. It has its own nature reserve and is surrounded by primary forest and tranquil pasture, with glorious views of Cotopaxi. Trails through the reserve are good for birdwatching - ask about a dawn guided tour. Although modern, the construction of this small hotel is of traditional timber and adobe in an idiosyncratic style. The rooms vary but are comfortable and the mattresses give you a good night's sleep, waking up to glorious views from the huge windows. Food and service are impeccable and the breakfast was delicious. I highly recommend a short break here." Sarah Cameron
"Ambiente familiar y/o ambiente de buenos amigos en un entorno campestre espectacular!" Pablo Huras
"Awesome place and awesome host! Super recommended!" Nacho Olivares
"This is a rustic but very charming hotel. Situated in a bucolic environment and with a host family that is the best of the Latin America hospitality. If you want to have an intimate equatorian experience this is the place to be. I stayed there for three nights and really enjoyed it!" Leonardo Barros
¡Puedes ayudar!
Si tiene unos minutos, descargue el póster (formato PDF de Adobe), imprima unos cuantos y entréguelos a su club o a su tienda de motos local o en cualquier lugar que parezca un buen lugar!
En Español
Poster in pdf format (1.5 MB) full colour Event poster: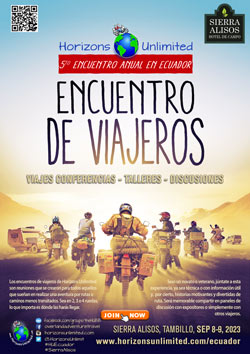 POSTCARD - NEW!
Postcard in pdf format (1.4 MB) full colour Event postcard, can be printed 4 to a page: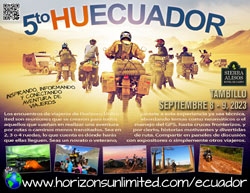 English
Poster in pdf format (1.5 MB) full colour Event poster:
POSTCARD - NEW!
Postcard in pdf format (1.4 MB) full colour Event postcard, can be printed 4 to a page:
You may need to right click and choose "save target as..."
Thanks!
Join the Volunteer Crew
From welcoming travellers at the gate, to taking care of the campsite and making sure all the presentations run smoothly, the success of every HU event relies on the enthusiasm of its volunteer crew.
"What a wonderful bunch of people. I had no idea how much fun I'd have by helping out!"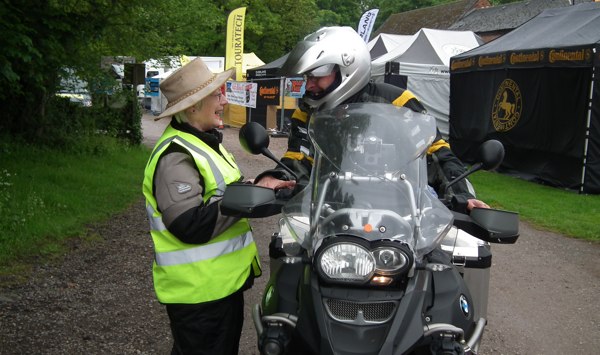 Volunteering is a great way to make new friends, get more involved with Horizons Unlimited and have loads of fun! You can sign up to volunteer when you register for the meeting, OR click here if you have already registered and want to add volunteering.
Be a Presenter
We're inviting submissions for presentations, so whether you're attending the event or exploring a distant continent, if you've got a story to tell or expertise to share we'd like to hear from you.
We love to hear stories about your travel adventures, especially if you have great pics! Also, practical how-to sessions such as roadside cooking, navigation / GPS, trip prep and planning, adventure motorcycling medicine, packing light, setting your bike up, communications / blogging from the road, self-publishing your story, yoga for bikers, bodging / bike maintenance, self-defense, photography, videography, tire repair, safe riding techniques, how to pick up your bike, off-road riding, all are of interest.
There are 45 minute and 100 minute sessions available for talks, workshops, demos and live web chats.
Click here to submit your ideas
PLEASE NOTE:
Submitting a Presenter registration DOES NOT mean you will automatically be included in the schedule, as we can have more presenters than available presentation slots. We will confirm one way or the other as soon as we can (but not immediately!)
Advertise at HU Ecuador
Run a business that serves the overland adventure travel market? Want to spread the word at HU Ecuador but can't take a Trade Stand? Send us a vinyl or roller banner and we'll display it in a prominent position.
Local Host
Raul Guarderas is our local host for the Horizons Unlimited Ecuador Travellers Meeting. Raul and has created a 'bike-friendly place' in an idyllic area of Ecuador, and the team at Sierra Alisos will show you a great Ecuadorean welcome!
Raul has travelled overland in several South American and European countries on a variety of bikes (Honda XL250&XR400, KTM640, HusqvarnaTerra 650), so he understands the needs of overlanders.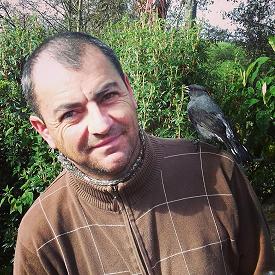 We can always use help on the day - please volunteer to help out for a couple of hours when you register!
HU Events Refund Policy
Like adventures, life can throw surprises our way. Stuff happens. While we would love for you to join the fun and connect with everyone at our events, we understand that you (and the funds) may be needed elsewhere. We'll catch up later!
On our side, we know you appreciate that we have financial commitments to venues and caterers!
The best way to let us know that you're unable to attend an event is to reply to the Registration Confirmation Email you got from us when you first signed up.
Up to 30 days prior to event start, we will refund all fees in full less a $10 (or €9 or £8) handling fee and PayPal charges. At your request, we can apply your Event Registration and all fees to any subsequent HU event you wish in that year or following year.
Up to 15 days prior to event start, we will refund only the camping/accommodation and food packages in full less a $10 (or €9 or £8) handling fee and PayPal charges. At your request, we can apply your Event Registration fee (with no handling fee) to any subsequent HU Event you wish in that year or following year. If you purchased a t-shirt, we will ship it to the mailing address you provide.
Within 15 days of the event start, there will be no refunds. At your request, we can apply your registration fee (with no handling fee) to any subsequent HU event you wish in that year or following year. If you purchased a t-shirt, we will ship it to the mailing address you provide.
If WE cancel an event:
We are constantly evaluating the situation for every event, and very much err on the side of caution. We will endeavour to announce "Final" decision one month or more before the event, but the situation COULD change closer to time, and we could be required by law to cancel.
If we are forced to cancel for COVID or natural disaster, we will roll your registration over to next year automatically.
If you want to transfer your existing registration to any other HU event in the world, just let us know.
Need a full refund? PLEASE REPLY to your original Registration Confirmation email to make it easier for us to find. If you can't find it, please email a request to: events-c (AT) horizonsunlimited(-)com with the subject line: "Refund event-name event-year"
Next HU Events
HU Event and other updates on the HUBB Forum "Traveller's Advisories" thread.
ALL Dates subject to change.
2023:
2024:
Virginia: April 25-28
Germany Summer: May
Switzerland: August
Romania: August
Ecuador: September
France: September
Austria: September 12-15
Queensland: Oct 4-7
Germany Autumn: Nov.
Add yourself to the Updates List for each event!
Questions about an event? Ask here