HU Travellers Meeting CanWest 2018
THE PREMIER OVERLAND ADVENTURE TRAVEL EVENT
FOR MOTORCYCLISTS & TRAVELLERS ON 2, 3 OR 4 WHEELS!
Horizons Unlimited Travellers Meeting
Thursday August 23 - Sunday August 26, 2018 - Nakusp, BC
It's All About Overland Adventure
Whether you're a seasoned veteran with wisdom to share or a complete novice hungry for ideas and guidance, it doesn't matter if you ride a motorcycle, a bicycle, or drive an expedition vehicle...
Horizons Unlimited meetings are for everyone who dreams of adventure along the road less travelled.
Inspiring, Informing & Connecting
Some people value Horizons Unlimited events for what they learn from the unique line-up of presenters. Some people value the chance to discover new products and services at the trade stands. Some people value just kicking back with a beer among old friends and new.
Most people enjoy a little bit of everything, and everyone goes home fired-up for adventure with a smile on their face.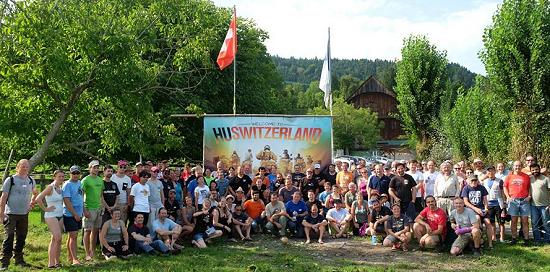 The event will include a packed schedule of presentations and activities. All within the relaxed and friendly atmosphere that Horizons Unlimited is known for.
Horizons Unlimited Canada West Event Schedule
The event is taking place from Thursday, Aug 23 to Sunday, Aug 26, 2018.
The Registration Tent will open for check-ins at 1 pm on Thursday, Aug 23, with the first presentations beginning at 2 pm. Final presentations will be on Saturday, Aug 25, with cleaning up and packing up on Sunday, Aug 26.
Over the course of the event there'll be almost 50 talks, demonstrations, workshops, Q&A's, challenges and competitions, with many presentations being repeated so you won't miss out.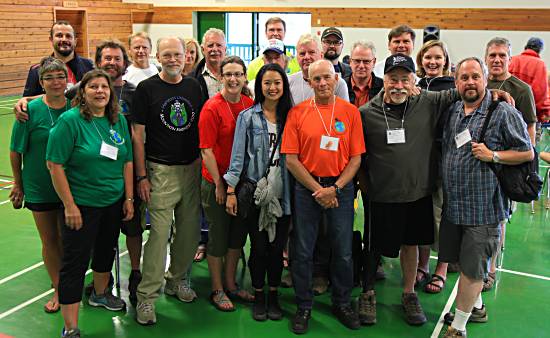 As well as hearing inspiring stories of overlanding adventure from around the world, you'll get the low-down on preparing for your journey, navigation, first-aid, photography, filming and a host of other essential topics. Whatever your past experience or future plans may be, there's something for everyone.
PLEASE NOTE: The schedule is subject to change at any time - all the presenters are volunteers and travelling, thus they may be delayed or unable to get there. Some may have anxiety attacks and be unable to perform! ;-) And sometimes travellers show up unexpectedly with great pics and stories, so we try to fit them in! Details of changes to presentation times or other matters of note will be posted at Registration and other locations.
Presenters at HU Canwest
2018

so far...
Riding Route 16 /
Creating a Wordpress Website
Riding Route 16
A motorcycle tour through the heart of British Columbia from the Rockies to Prince Rupert
Like many moto travelers struck with an insatiable wanderlust, travel often calls to exotic and off-the-beaten track destinations while backyard adventure remains overlooked. I had never ventured north of Pemberton on a motorcycle until last summer when two friends and I embarked on a remarkable 3,000 km ride around central BC. Riding through varied landscapes including the majestic Rockies, ancient rainforests, volcanic lava beds and rugged coastal terrain, we experienced the beauty of BC in its fullest while broadening our understanding of First Nations culture and history, and appreciating the wildlife that abounds in that region.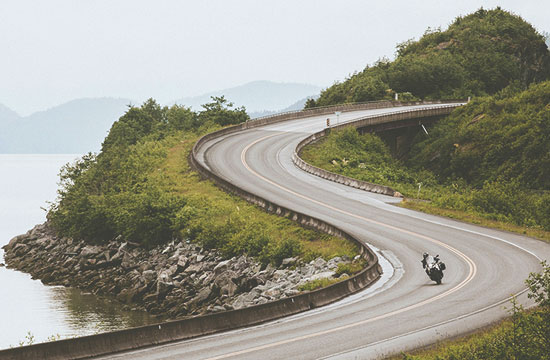 Creating a Wordpress Website
A beginner's guide to digital publishing to share your journey with the world
Do you have loads of digital photos sitting untouched on your computer? Do you have tales of adventure and a wealth of knowledge from questionable choices you've made on the road? Every motorcycle adventurer has a story to tell, so why not share it? Discover the tools, tips, and resources you need to create a basic Wordpress website and start digitally publishing your content. It's easier than you think!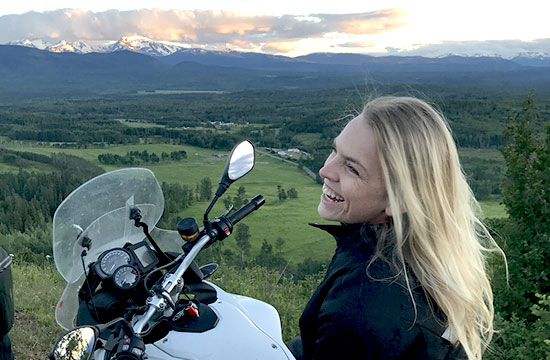 MEGAN KAPTEIN is a creative hybrid with experience working as an actor, designer, and marketer. Travel is her greatest muse and few things in life bring her as much joy as being on two wheels.
Rosie Gabrielle

South Africa, You Nearly Killed Me /
Chronic Illness - Living to the Fullest /
VIDEO: How to Best Capture Your Adventure
South Africa, You Nearly Killed Me
A visual journey of a series of unfortunate events... and one epic adventure
I had a dream and a will to go. Unfortunately, my bike had other plans. Through exciting photos, a few fun video clips,and an unbelievable story of trials and tribulations, I walk you through the story of how I managed to get a free bike to cross Africa. But it wasn't exactly what I signed up for. A six-month trip turned into life lessons that would've taken a lifetime to gain had it not been for the countless misfortunes I went through.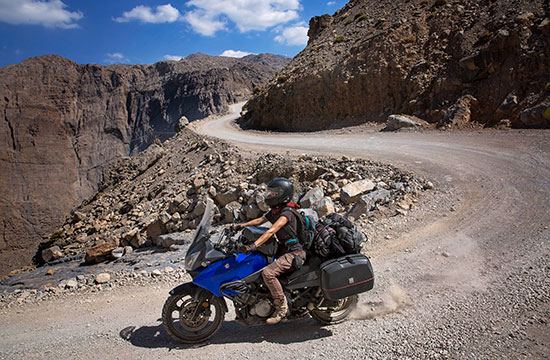 Chronic Illness - Living to the Fullest
How I overcame all odds, chose my own way, and live a life full of passion to inspire others
Bikes too big, no gear, no plan, health problems. Why do I choose not to follow the crowd and do things the "conventional way"? I'm a solo female rider. I've ridden many places around the world on all types of bikes and tend to do things my own way. Get a big dose of inspiration as I tell you my secrets of how I don't let things stop me. My story of the many challenges I've faced and what keeps me going; how I afford to travel the way I do; not listening to the fear that people try to instill in me; not letting chronic illness and deteriorating health stop me from living a life filled with passion. Through colourful images and heartfelt video, find out about the fire that fuels my passion for this life of travel.
VIDEO: How to Best Capture Your Adventure
Learn what it takes to create memorable, exciting videos of your trips
Learn the Do's and Don't's of what makes a successful, captivating video of your adventure! I go through everything from equipment you'll want to use, how to get over the fear of talking in front of the camera, how to find your "style" of filming, how to best captivate your audience, where to share it, how social media works, and a little bit of how to edit your creations. After this, you'll have the confidence and knowledge to go out and start creating your own amazing videos!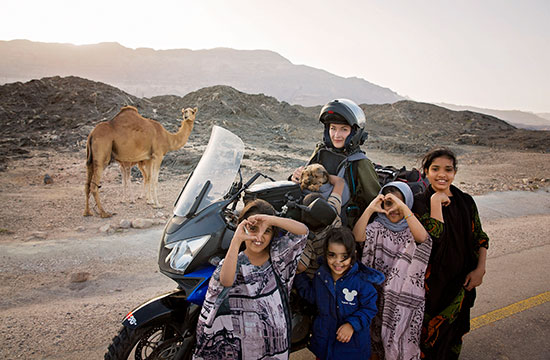 ROSIE GABRIELLE is a young female photographer/videographer/adventure rider, and a "social media influencer" who rides around the world solo (or with her small pup, Winston) on a motorcycle making videos and content to inspire people to travel the world, to get people to think differently, to open their minds and hearts, and to go beyond their limiting thoughts about themselves and others.
Working From Your Motorcycle
If your work requires travel why not take your bike no matter how far?
As a travelling entertainer, I have used my motorcycle to maximize my summer fun and using it as my primary work transportation. 3 cross Canada comedy/motorcycle tours, plus many other shorter comedy trips have taught me that, yes, you can go to work out of town on a motorcycle. I'll share how I packed the fancy clothes and necessities to be a mobile office for trips that, at times, exceeded 20 days.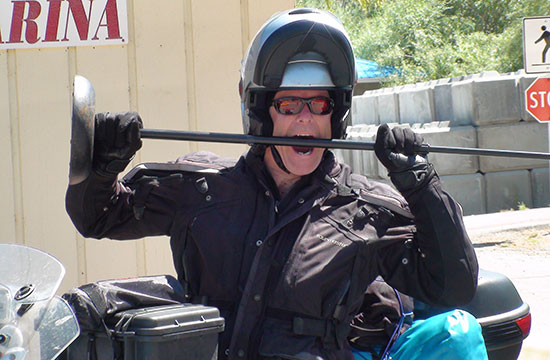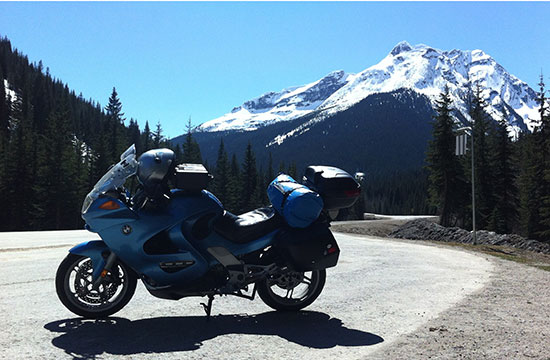 DARYL MAKK is a stand-up comic and motorcycle enthusiast. Former long-haul truck driver. The road has been his world for most of his adult life. During the summer months, he plans his shows as he rides, letting his career pay for his motorcycle journey.
Krista Harris

The Top-to-Bottom of Going Top-to-Bottom
The Way Home
The Top-to-Bottom of Going Top-to-Bottom
How two newbies traveled from northern Canada to southern Argentina... and are still friends
This will be a repeat of our 2016 presentation at Nakusp about why we went, what we took, what we loved, and what we could have done better. It is a good taster from some non-expert rookies on how to "just go do it".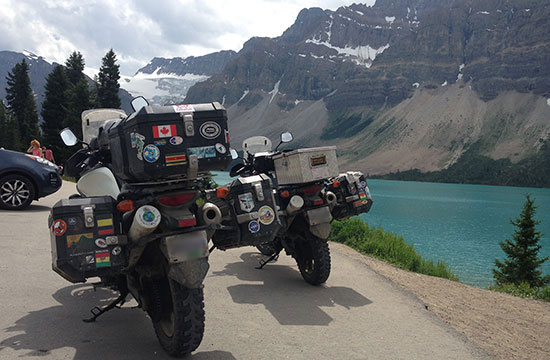 The Way Home
Get your bikes home from South America with as little flight time as possible + maximum kilometres
This is the rest of our story for those who saw our presentation in 2016 or saw Talk #1 above. We discuss our experience of Uruguay, Brazil and Guyana, and the mistakes we made getting to Miami. We also talk about our journey through the eastern states and across Labrador. We will have suggestions on how to travel light, how to make friends and how to not talk about politics until you have checked for a passport.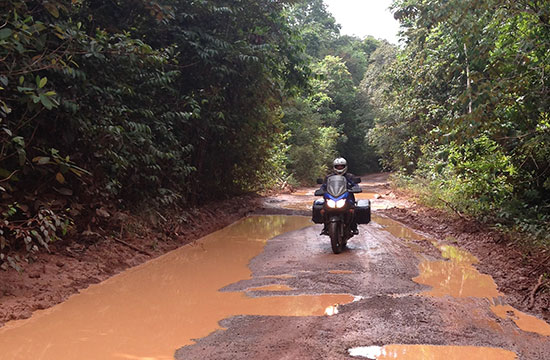 KRISTA HARRIS and her husband did a 100-day road trip to Argentia in 2015. In 2016, we flew back to the bikes and continued for another 60 days up through Brazil and Guyana, then flew the bikes to Miami. In 2017, we rode up the eastern states and across Labrador before heading home in time to be at Nakusp for the HU Canwest conference!
Zigy Kaluzny

Touring Scandinavia
Mainly Norway and a bit of Finland
Combine Alaska's dramatic wilderness and Wisconsin's rolling dairy country, or the beauty, easy culture, friendly people and great local food of New Zealand with the dramatic vertical landscapes of Switzerland (and, unfortunately, its prices), and you have Scandinavia. I've just returned from a month of riding from Helsinki, Finland to Nordkapp, Norway, and back down the Atlantic coast. It's among the most beautiful and satisfying places to ride: a land of green, blue and white, forests, fjords and lakes, white-sand beaches and sub-arctic tundra and snowy heights, all linked by sweetly-winding roads.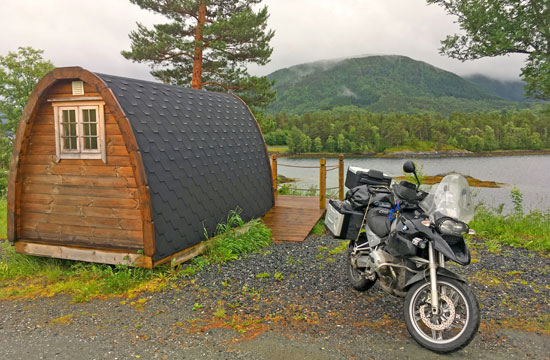 Although it's expensive, you can choose from a wide range of accommodations: ubiquitous campgrounds or "feriecenter" offer small private huts ("hytte") and many small restaurants; hostels almost everywhere, and locals offer private rooms, and hotels. Wild camping, done respectfully, is acceptable as Norway has a marvelously welcoming old law, "allemannsretten", which means "the right to roam," so one can hike or camp almost anywhere, including on unfenced private property... leave it as clean as you found it.
The same economical variations holds true for food: well-stocked grocery stores often offer salad bars and pre-made sandwiches on hearty breads and a good range of smaller packages of cheeses and meats and freshly made whole-grain breads and rolls. Many of the hostels' prices include a buffet breakfast that can include everything from yoghurt to smoked salmon. I've also feasted in gorgeous restaurants that I wished were in my home town. The coffee in Norway is strong and there is no shortage of local cafes. Why wouldn't you visit?
ZIGY KALUZNY returns to CanWest with fresh traveling dust still clinging to him. Check out his workshops, Packing Lite and Making - Not Taking - Photographs below.
The Adventure Starts... When The Plan Falls Apart
5 friends + 5 KTMs + 5 months... London to Seoul. What could possibly go wrong??
With plenty of collective experience and loads of preparation of both ourselves and our bikes, a plan was carefully put together to travel in 2017 to Mongolia and beyond. Unplanned events (interestingly enough, all of them happened after participation in an exorcism) such as a head-on collision, denied border entry, expiring visas, and a lost passport resulted in formulating Plans B, C, D, and more. How did it turn out? How many letters are in the alphabet? It was quite the Adventure!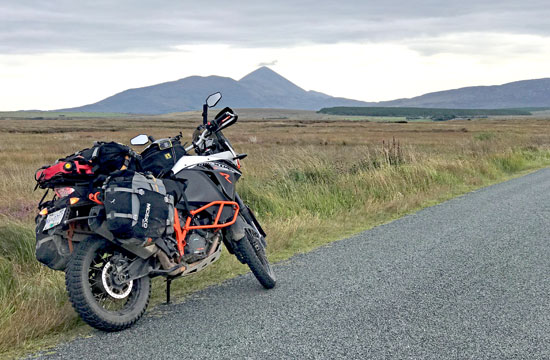 Like most first-generation Irish-Chinese Canadians, FRANCIS WALSH was bitten by the travel bug early. He's been fortunate to have visited 60+ countries on six continents in the past 30+ years, traveling by motorcycle or sailboat whenever he has the chance. His wife tells him his insatiable wanderlust is due to this being his first time on this planet (as far as he knows).
Jenny Morgan

Northern eXposure
Double or Nothing
Rally Raid Kit for the BMW G310GS
Northern eXposure
An on- and off-road adventure through Canada and the bordering United States
This is the U.S. debut of Jenny's brand new travel video/slide-show presentation featuring highlights from her Summer 2017 solo adventure ride onboard her trusty Rally-Raid/Honda CB500X Adventure bike. This 10,000-mile journey through Canada and the bordering U.S. states includes some of the best backroads, by-ways and off-road trails between some familiar and lesser-known points of interest. NOTE: This is primarily an animated slide and video presentation with pauses for explanation and Q&A.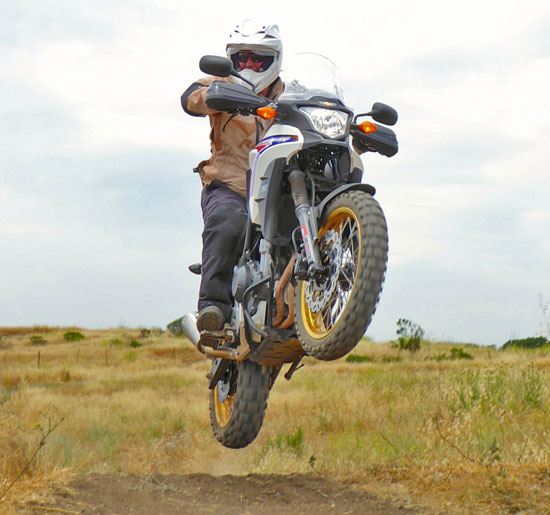 Double or Nothing
Tips for compact and efficient travel packing for on- and off-road
A wise man once said, "Overweight is underprepared." Jenny takes up this challenge and shows you how to pack everything you need into a minimalist luggage system for an indefinite period on- and off-road. Revised for 2017, this slide-show and practical demonstration includes tips on camping equipment, clothes, tools, spares, tech and navigation. With careful planning and consideration, a little can actually go a VERY long way indeed. Q&A is encouraged throughout the presentation.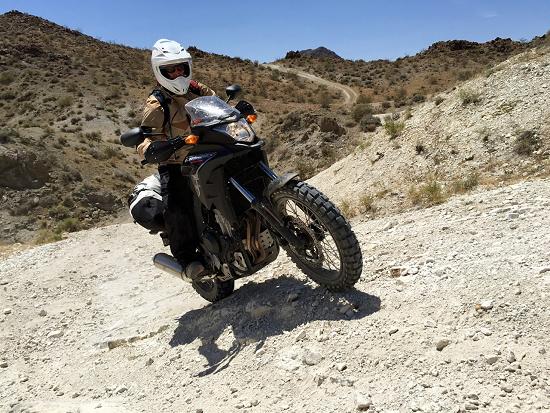 Rally Raid Kit for the BMW G310GS
Tentatively an extension of "Double or Nothing" or on display
Decked out with its customized Rally Raid kit, Jenny's new BMW G310GS will be on-site for your viewing pleasure. Jenny will show the bike and the kit. And, as always, she's on hand for all your questions about it!
JENNY MORGAN is a British solo adventure overland traveller and rally racer. Currently dividing her time between the U.K. and the U.S.A., she has ridden in North and South America, Europe, and North Africa. She is also a key member of the Rally Raid Products (UK) development team, including the Honda CB500X and now the new BMW G310GS.
Bruce Friesen

Journey to Bamiyan, Afghanistan, 1974
Reflections on motorcycle travel to Bamiyan in the mountainous heart of Afghanistan and to stand atop the giant standing buddhas
In the central heart of Afghanistan, the hidden valley of Bamiyan! Surrounded by the Hindu Kush, the easiest road in through a mountain pass exceeding 11,000 feet in elevation, protecting two monumental Standing Buddhas for 1500 years. On our motorcycle travels from London to Bombay in 1974, my wife and I heard of this amazing place and could not resist this side trip despite the long, rough and twisting gravel road from Kabul. You'll see images of the remote village of Bamiyan, once a stop along the Silk Road, with its extensive network of monks' cells carved into the faces of vertical cliffs, culminating in the two huge standing Buddhas dating from the 500s C.E., the larger 165 feet tall. And the 'City of Screams". The talk builds on that Bamiyan sidetrack to include observations on elements of a long overland journey of that era including the bike, the luggage, the road, accommodations, food, and cultural experiences (getting 'stoned').
BRUCE FRIESEN traveled North America in 1970 with a friend (two bikes) 6,000 miles, alone 3,000 miles. Then again with the same friend in Europe and Israel (1971), and in 1974 with wife from London to Bombay, and on to Perth for six years. They completed the world trip (N. America in 1996!). In 2010, they rode 10,000 miles from Canada-U.S.A.-Mexico, just cruising with a friend on his way to Ushuaia as far as the Guatemalan border. Lots of other non-motorcycle travel, too.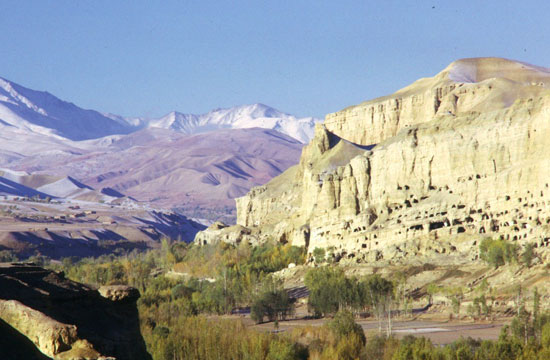 The Transcontinentalist
The story of "motorcycle-naturalist" Hamilton Mack Laing's 1915 motorcycle journey across the U.S.
In the summer of 1915, British Columbia writer and naturalist Hamilton Mack Laing set out to ride across the continental United States from Brooklyn to Oakland. In the days when motorcycles and motorcycle travel were new, two-wheeled travellers like Laing sought out the unknown, slept rough, befriended locals in the communities they passed through, lived by their wits and connected with nature. What can we learn today from riders like Laing who rode over a century ago? What was in their panniers? How did they live day-to-day? How has motorcycle travel evolved...or has it? Trevor Marc Hughes tells the tale of one man's search for adventure on a 1915 Harley-Davidson named "Barking Betsy".
TREVOR MARC HUGHES is an author, writer and motorcyclist who has written two books about his motorcycle travels and writes for various motorcycle magazines. He has adventured across BC, Alberta and Washington state. He currently rides a BMW F650GS.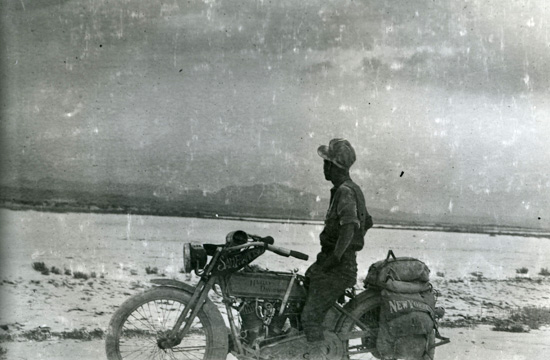 Round the World: One Year at a Time
Travelling RTW over 20 years being inspired, informed and connected by Horizons Unlimited
At the 1998 BMW MOA National Rally in Missoula, Montana, Audrey and Ekke attended one of Susan and Grant Johnson's first presentations on how to travel around the world by motorbike. They were captivated by the idea and spent the next couple of years figuring out how to make their own adventure happen. In 2002, they took their first of four year-long leaves of absence to travel throughout Europe and northern Africa. Having learned that they loved travelling, they promptly started planning their next adventure, to travel around the world from north to south in 2007. While that didn't go quite as planned, they were able to ride the length of Africa and the breadth of Canada. In 2012, they embarked on a circumnavigation of Asia, riding from Germany to China and returning to Europe by way of Japan and Southeast Asia.
Their latest journey saw them start in Colombia and ride around South America, first down the west side of the continent to Ushuaia where they caught a last minute cruise to the Antarctic and back north along the east coast as far as Brazil, returning home to Canada in 2017. Twenty years after that rally changed Audrey and Ekke's lives, they've spent four years on the road, travelling 150,000 kilometres through 79 countries. Throughout their journey Horizons Unlimited has played an important role; inspiring, informing and connecting them to fellow travellers. They will highlight the lessons learned on their journey around the world.
EKKE and AUDREY KOK have been travelling around the world by motorbike ever since seeing Susan and Grant's presentation in 1998. EKKE has been riding motorcycles since before he was born (thanks, Dad!).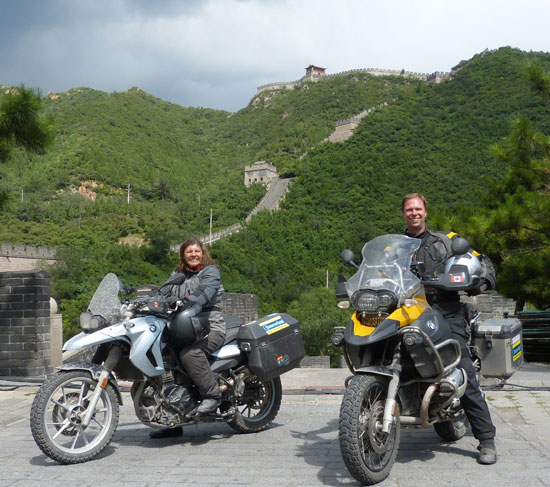 Carrie & Glen Cullen

Unlimited Travel
How we're setting up our finances to travel almost indefinitely
We are a very normal, if not boring, couple who came to an HU event about five years ago on a whim and proceeded to become inspired to expand our travel experiences to include international destinations. However, the one thing that we could not find out was how we could do this financially. It seemed that you either needed to have a job that gave you extended flex time, save up for a number of years and then spend it all, or sell everything and travel till it runs out. None of these ideas appealed to us as we are both self-employed and have real interest in selling everything. We need our home base to feel connected. It was with these new ideas of travel in our minds that we began to look for ways to make it all come together for us. It took us a while but it has now come around and is all falling into place. We discovered what works for us and want to share our plan with you. It might be just what you are looking for. It will get you thinking.
GLEN and CARRIE CULLEN have been traveling around western Canada and USA over the past five or six years on motorcycle. Since their first HU event five years ago, international travel became their focus goal. Sure enough, a four-month trip to Europe is slated for the fall of 2018! Over the past several years, they have been reorganizing our lives to make this dream a reality.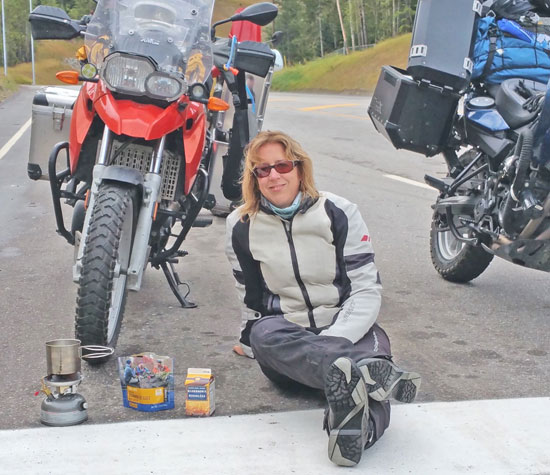 | | |
| --- | --- |
| | How it all began. The story of Grant and Susan's 11-year trip around the world, without a plan or a clue! |
Way back in 1987, before the Internet, two young and naive Canadians set out from Vancouver to ride around the world on a motorcycle. The plan (and budget) was for 3 years, but it didn't quite work out that way!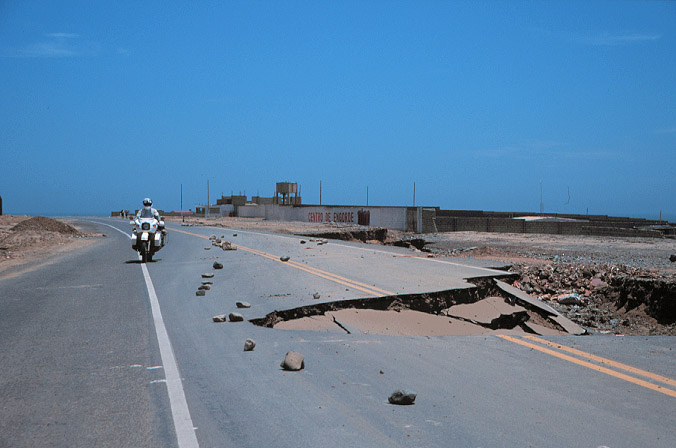 Workshops and Educational Sessions
...because Horizons Unlimited meetings are about information, not just inspiration!
| | |
| --- | --- |
| | Yoga for Motorcyclists |
Kristi is a fellow motorcyclist, so she totally knows the yoga your body needs at the end (or start!) of a long day's ride. She will lead an all-levels welcome class targeting the areas of the body needing the most stretch throughout your adventure travels. Sessions will be the outdoors either in the morning or evening, so bring your own mat or towel. Prepare to stretch out your kinky side!
KRISTI WILLIAMSON is the owner of Koots Roots Yoga studio right in the heart of Nakusp, BC. She makes elbow stands look easy.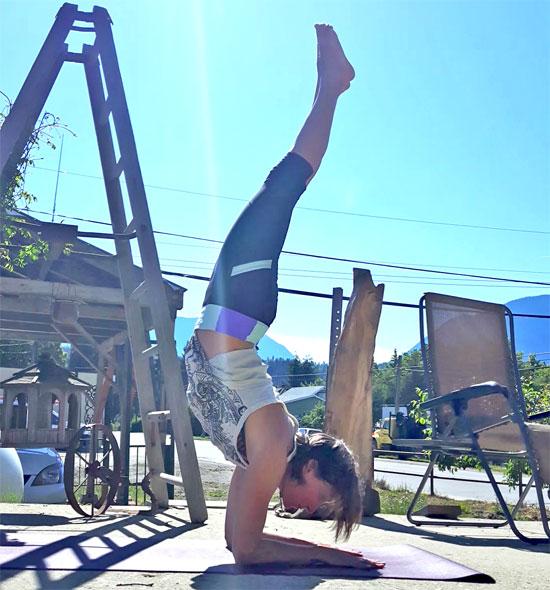 Zigy Kaluzny

Packing Lite for Long Distance Tours /
Making - Not Taking - Photographs
Packing Lite for Long Distance Tours
How to select and pack minimum, yet adequate, clothing for long distance touring
If you're like most of the riders I see, I bet you constantly ask yourself "why did I bring all this stuff?" Many of you probably don't use half of the clothes you've stuffed in your panniers. Twenty years of long-distance motorcycle touring across the American West, up to Alaska, and months in New Zealand and Europe have taught me just how little clothing I need to travel and still not look or smell like the Mongol hordes pouring out of Central Asia.
I'm going to show you how little you really need in the way of clothes to tour (almost) anywhere. The benefits: less stuff to dig through, and a lighter bike. Less IS more! You'll get recommendations for specific brands of readily available travel clothing, where to find it, what to pack it in, and a customizable list of the 20 years of constantly-updated personal gear I carry.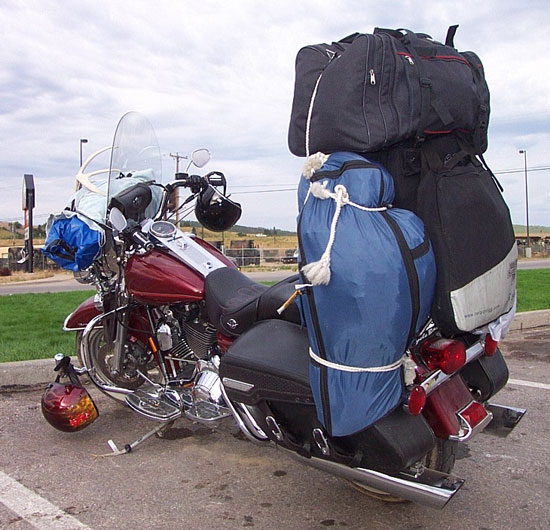 Making - Not Taking - Photographs
How to make personal and memorable photos on the road
You come back from a great motorcycle trip and as gorgeous and interesting as the places were, your photos consist of "Here's my bike in front of some famous local monument... Here's my bike with some (not-as-beautiful-as-I-remembered-and-too-far-away-to really-appreciate) mountains... Those (ant-sized) people in the distance? They were really cool... "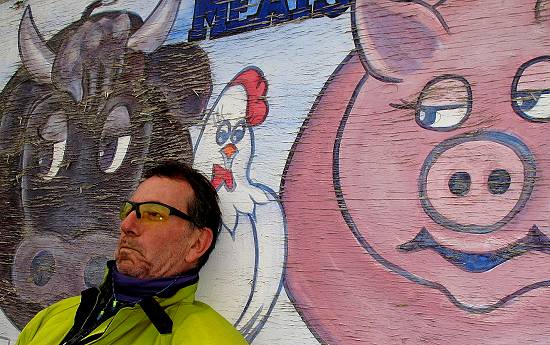 Disappointed that your images aren't like the ones in National Geographic? Your photos from the road don't have to put everyone -- including you -- to sleep. I'm going to show you how to MAKE -- NOT TAKE -- photos on the road that can be intriguing, funny, and definitely memorable, no matter what camera you carry. Secret: you don't need a "pro" camera and six lenses that fill your top case and are a pain to get out.
ZIGY KALUZNY was a photojournalist for 20 years, completing assignments for publications including TIME, NEWSWEEK, THE NEW YORK TIMES, FORBES, PEOPLE, and European magazines like Germany's GEO and STERN. His work is currently represented by GettyImages, the world's largest stock photo agency. Check out his talks Iceland and Touring Scandinavia above.
Herman Kovacs

Making Your Own Motorcycle Seat
Hands-on demo to modify your stock seat into an all-day happy travel companion
This is your chance to bring your backend to the forefront! Herman has been making custom motorcycle seats for both on- and off-road riding for all brands of bikes for the past 30 years. He's bringing his seat-making equipment (knife, sandpaper, drill, glue, and the correct density of foam) to show you how to customize your motorcycle seat for the long haul when touring.
Also on view: Herman's bike with his custom seat (throw a leg over to get a sense of quality customization); a display of aftermarket, strap-on seat comforters; and 8x10" pictures outlining the various stages of how Herman modifies a seat BEFORE it gets covered with upholstery... that's his field of expertise. You'll need to find an upholsterer to make and install the seat cover.
Herman will also make suggestions on what you can do prior to starting your trip, especially if your stock seat has been giving you grief, but you don't want to customize it. He'll show you how to make your seat more comfortable using some of the items you generally carry in your luggage.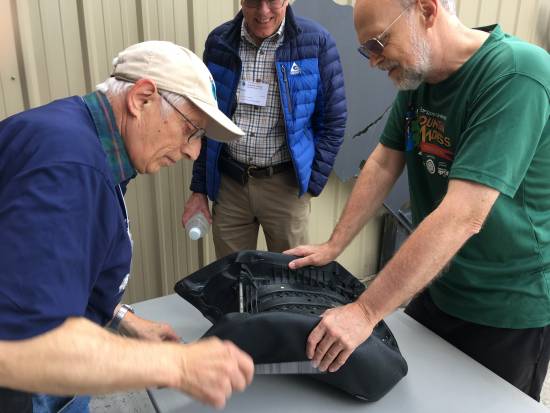 HERMAN KOVACS has been motorcycling in North America for the past 40 years: Yukon, Northwest Territories, Alaska, the four western Canadian provinces, and the Maritimes. In the U.S., he's traveled to the Grand Canyon and, in the winter of 2015, a second trip to Death Valley.
| | |
| --- | --- |
| | 4 Easy Steps to Overland Travel! You can do it - we can help! Finding your way around Horizons Unlimited, other resources. Lots of great pics and video clips. |
"Grant and Susan Johnson are icons in the round-the-world (RTW) motorcycling community. The Johnsons host - or more appropriately write, edit, produce, manage and coordinate Horizons Unlimited - a global network of motorcycle travelers... and a bona fide adventure motorcycling phenomenon." Dan Hilton, Rider Magazine
This seminar will be an overview of various 'How To' topics. Includes 'How to' content from the Achievable Dream series and great pics from HU Photo Contest winners!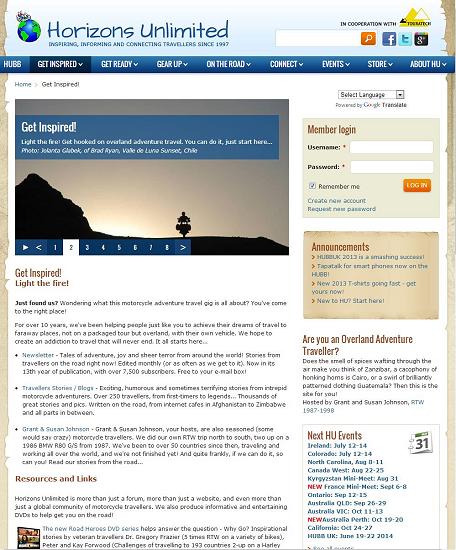 | | |
| --- | --- |
| | Fix that flat! How to change a tire anytime, anywhere! |
Grant's tire changing seminars are always well attended and appreciated. This seminar covers: how to prevent flats in the first place, and fix them when you get one; the best tools and how to use them for tube and tubeless tires; hands-on practical for beginners to experts, optional tire changing contest.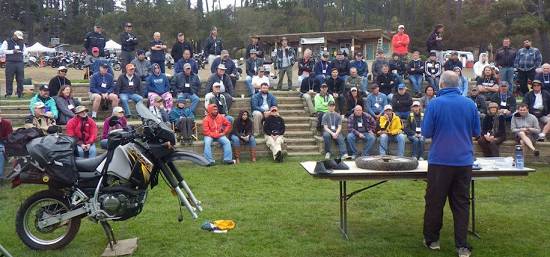 | | |
| --- | --- |
| | Bike mods and ergonomics! |
Grant will host a bike 'Show and Tell' - bring your bike and show us your favorite travel mods. Critique and discussion.
When you picked up your new bike, did they take the time to make it fit you? You'll learn the amazing difference a properly setup bike makes to your riding fun.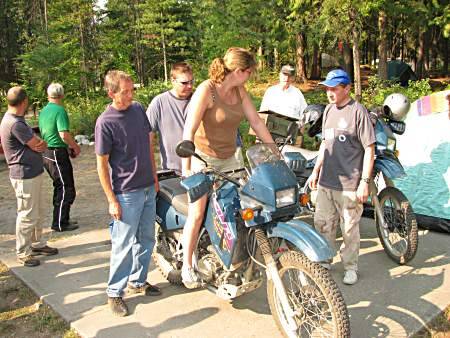 LOTS of presentations to come! As people register to present we'll list them here.
How about you? We're all here to learn, and there's LOTS to learn! We want to do more presentations and seminars - but we need volunteers to give them! Any topic you can contribute having to do with motorcycle travel, maintenance, planning etc, lasting 20 minutes or more, would be great. Please contact us here to volunteer.
Panel discussions at most HU events include...


Border crossings - How to get through borders with minimal stress and cost!
Packing light - Tips and techniques from experienced travellers to reduce weight and bulk.
Regional discussions - e.g. travelling in South America or Asia.
For Women Only - A must for the ladies, so be sure to plan on being there! A chance to talk to experienced travelling women without the men around!
Experienced Travellers Panel - ask the experts anything you want!
Walk arounds / Show and tell!
Tool Kits - Show us your favorite tools. Toolkit discussion.
Tents and Bedding discussion (in the camping area) - What works, cheap vs dear and which ones keep you dry, warm and comfy!
Farkle Walk - Take a stroll and talk about your best bike mods - homemade saddle bags, toolbox mounts, GPS mounts, seats, side stands, tank panniers, cup holders, etc.
CanWest 2018 - Summer Skills Tune Up
hosted by Al Brooks and friends

Ever feel a bit uneasy/uncertain manoeuvring your bike at low speeds in traffic, in parking lots, at the gas station or adventuring off road? Come participate in some basic but relevant instruction from a long time, certified instructor, well experienced in on and off road riding.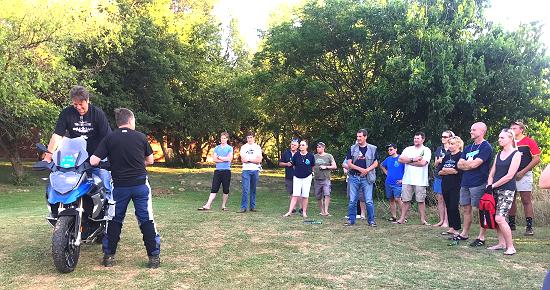 We will focus on basic but relevant instruction with the emphasis on you on your bike, starting on pavement or high traction surfaces. This course of instruction is intended to see you succeed in becoming more proficient in a short time span.
What is it?
This is a 1 day course condensed into a 2 hr session, focusing on 3 basic aspects of on and off-road riding including:
Eyes & Mind
Body Positioning
Use of Controls & Controlling your bike

When is it?
3 sessions are offered, each 2 hrs in length and open to 10 riders per session-first come, first served upon sign up:
Thurs Aug 23 13:00-15:00
Thurs Aug 23 16:00-18:00
Fri Aug 24 14:00-16:00
Hopefully you will see some improvement in a short time and join Mike Taylor and crew on Saturday for the 'Skills Challenge', which is open to all."
(There will be room for question and answers at the end). There will also be some supervised (and unsupervised) practice times on the course, depending on demand and availability.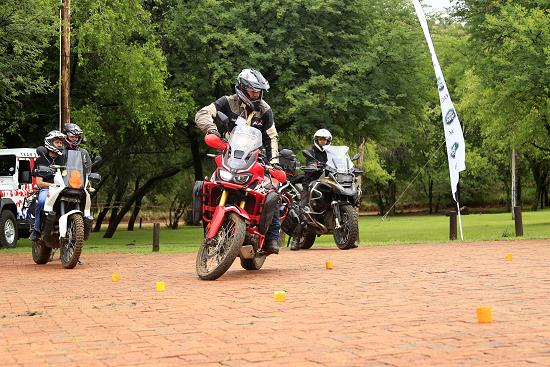 All sessions:
Suitable riding gear is required for participation. It is the responsibility of the rider to select a helmet and apparel that will provide appropriate protection. Riders must rely on their own judgment in the selection of helmets and apparel for protection and durability.
HU CanWest Adventure Travel Challenge (ATC)
On Saturday afternoon, you can put your freshly-honed skills to the test in the CanWest Adventure Travel Challenge. There will be prizes!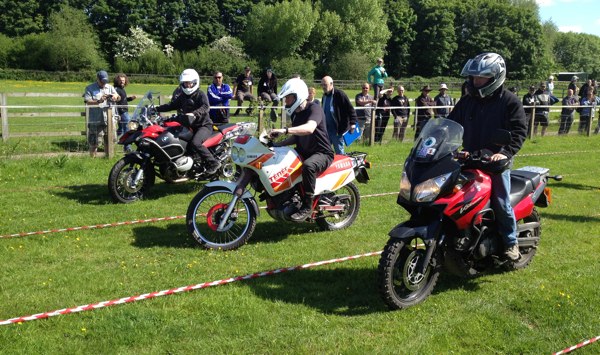 These events are open to ALL CanWest attendees, and you don't have to have done the training to compete (but it might help...)
Sign up on Friday or Saturday morning at Registration.

CanWest 2018 - Ride to the Sky!
'Ride to the Sky-a guided, mild, adventure tour'
This is a guided ride to the old silver mining ghost town of Sandon. It will be approx. 3-4 hrs, riding on pavement and gravel. You can stay there and take pictures, wander the town, which has many things to see such as an excellent museum and one of the oldest, working hydro electric power stations in N. America.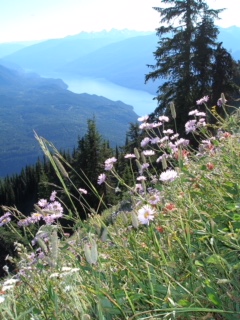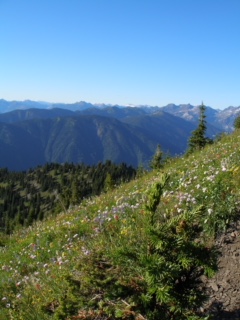 You can enjoy a mini-tour of New Denver on the way back to Nakusp, as your host will be stopping there for a cup of 'Kootenay Coffee' at one of the finest little cafes on the way back.
Your host will be Al Brooks, a long time off road rider and certified instructor who knows the area like the back of his hand (which hand?). Al is open to offering on and off road riding tips on the way, maybe even some local history and hiking/ riding destination suggestions as an added bonus.
We will be leaving the parking lot on Friday morning at 0800.
Facilities for a Fantastic Four Days!
The HU CanWest 2018 Travellers Meeting will be held in Nakusp, BC. Activities will be primarily at the Nakusp Arena and the Nakusp Municipal Campground, which we completely reserve for the event. We have a fantastic menu of catered food at the event itself.
Although Nakusp has a population of under 2,000, it's a tourist destination and thus has a fantastic range of accommodation including camping, restaurants and shopping choices (in the summertime, anyway!)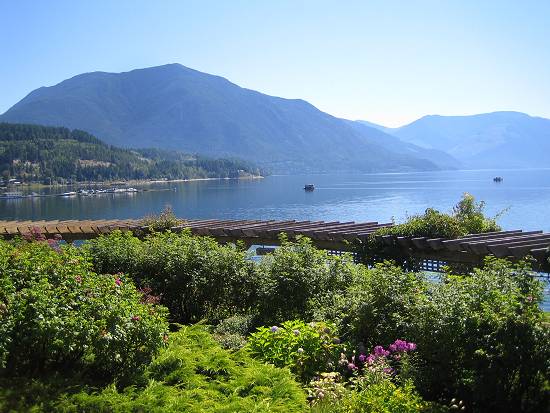 Camping
We have reserved the entire Nakusp Municipal Campground for this event. Camping is NOT included in your registration fee! Tent camping is a very special price for us of $11 per tent per night, payable on check-in. (Regular price is $19-$27). Motorhome price (powered) is $22 per vehicle per night.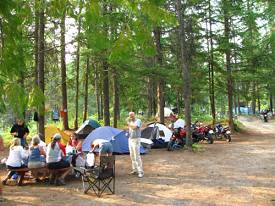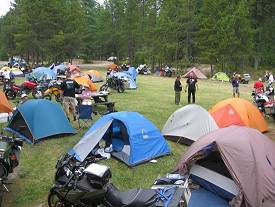 Powered sites are extremely limited, only for medical issues, CPAP machines, etc. Choose 'Powered Site' when registering, and indicate in the comments why you need it (you can charge your phone/tablet at the Charging Station at the Reg Desk). Motorhomes can also use the powered sites, you must register as a motorhome - fee is $22 per night.
The powered spaces have 50 amp sockets for motorhomes, so you WILL NEED an adapter. You may be able to buy one in town, but safest is to bring your own! If you check in early, BE SURE to clarify with the campground attendant that you are with us.
PLEASE NOTE: For 2018, 'Walk-ins', even if they show up early, will be assigned space in the Overflow Area near the Arena. If you want to be in the campground, you MUST pre-register and pay in advance.
Also note, there are NO RESERVED SPACES from Thursday Aug 23 through Saturday Aug 25. You will be sharing sites, so plan to make new friends!
Nakusp Municipal Campground Map
Nakusp Municipal Campground Policies
Dogs are welcome but must be tethered and or on a leash at all times.
Owners are responsible to pick up feces as per Village Bylaws.
Firewood is available for purchase from the campground manager.
Quiet time is 11PM to 7AM
R/V Generators may only be used from 7AM to 11PM
Fires are permitted in fire pits only and are subject to fire bans
Do not burn garbage in your fire pits, and please do not damage the trees.
Campground speed limit is 5km/hr
Glamping
Riders Retreat
1-250-265-8043
Rebecca at Riders Retreat offers motorcycle friendly camping (glamping?), with an outdoor kitchen, all bedding, cooking and camping supplies provided. Rebecca is a super hostess who also runs the bar at HU events! Be sure to tell her you're with the HUMM!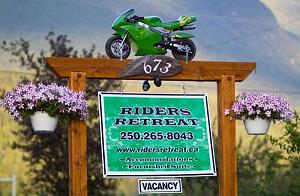 "Riders Retreat is the ideal place for motorcyclists who love to camp. Situated on the Golf Course in Nakusp, BC, we offer camping, and a furnished RV and Bus. One feature that sets us apart from any other campground is our equipped tent sites, which include your tent, bedding, lanterns, chairs, coolers and a picnic table. All set up and ready to go. So feel free to pack nice and light.
There are washrooom and shower facilities available, which include all your towels, soap, shampoo and conditioner, as well as a community cooking area equipped with pots and pans, BBQ's, cookstoves, dishes, silverware, spices and basically anything you would need to feed the weary traveller."
Hotels / Motels
CMH K2 Rotor Lodge
Phone: 1-800-663-0100
Centrally located in Nakusp within walking distance to all amenities, public beach, arena and campground.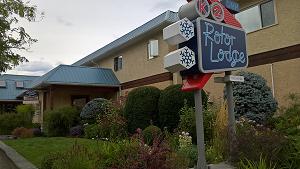 The hotel has two main accommodation areas at different prices.
The main building has a restaurant (Arrow Lake Tavern), lounge, liquor store and 28 guest rooms, all non-smoking. These rooms have ceiling fans but no air-conditioning. The Tenderfoot Annex is newer, has 19 rooms, all non-smoking with air-conditioning. We have stayed here and can recommend it.
Selkirk Inn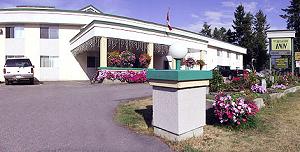 Phone: 1-800-661-8007
The Selkirk Inn is centrally located, has 39 rooms, most air-conditioned and many of them include kitchenettes. No restaurant on site, but Gabi's Fairytale Cafe does breakfast across the street. We have stayed here, and it is clean and comfortable.
Canyon Court Motel
Phone: 1-888-509-4499
We haven't stayed here, but this motel gets good reviews. Per their website, the rooms all have air-conditioning, cable TV, fridge, microwave and coffee maker and free wi-fi. Larger units have a full kitchen and separate bedroom.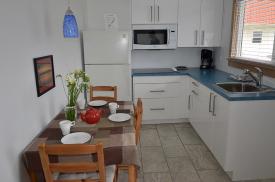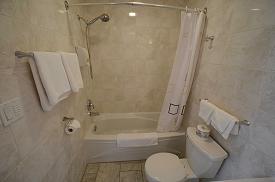 Leland Hotel
1-250-265-3314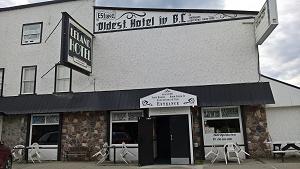 The Leland Hotel is the Oldest Hotel in BC, in operation since 1892. It also has the best location in town, overlooking the lake, and a good restaurant that takes full advantage of the views. All rooms have air-conditioning, wi-fi, fridge and microwave. Some rooms allow pets.
We haven't stayed here, but we have had reports that on weekends the rooms near the bar can be quite noisy, so be forewarned!
Bed and Breakfasts
The Nakusp Visitor Info Centre is super helpful and can assist with reservations for bed and breakfasts, of which Nakusp has many! Let them know you're here for the Horizons Unlimited event! Toll Free: 1-800-909-8819

Food
We recommend the Food - Deb Guest, the caterer is highly praised every year! These dinners are an excellent way to meet fellow participants and talk to presenters, and since you're eating right there on site, you won't miss any of the after-dinner slideshows.
Dinners - 2018 Menus - To be confirmed:
Thursday - Mexican - Chicken enchiladas, black bean and corn salad, ensalada, chili and Mexican rice, creamsicle cake, coffee, tea or soft drink.
Friday - Greek - Roast lamb, souvlaki, spanakopita (spinach pie), Greek salad, rice pilaf, pita bread, tzatziki and baklava, coffee, tea or soft drink.

Saturday - Awesome Roast beef, yorkshire pudding, potatoes, hot veggie, green salad, strawberry shortcake, coffee, tea or soft drink.
Please PRE-BOOK dinners with your registration. There will be limited amounts available for late-comers. You MIGHT be able to get it on the day, but it's first come first served!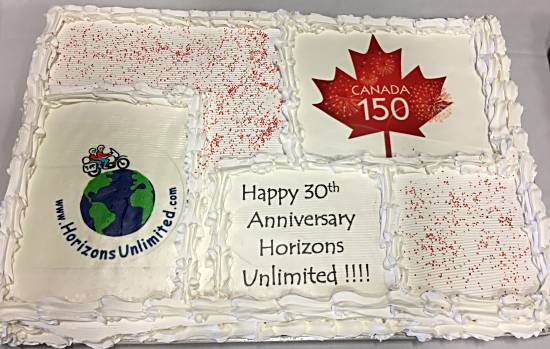 Breakfasts & Lunches
For 2018 you will have an option for convenient breakfast or lunch on site. You can, of course, cook for yourself, or go to cafes or restaurants in Nakusp.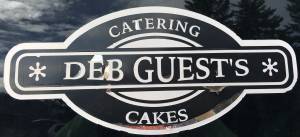 Breakfasts
Deb Guest, our caterer, will offer breakfasts (pre-booked) as follows:
Friday - Bacon, eggs and sausages, poppyseed muffins, fruit salad, toast, cereal, yogurt, coffee, tea, juice.
Saturday - Omelettes (ham & cheese, veggie), mini-croissants, hash browns, banana bread, cereal, fruit, yogurt, coffee, tea, juice.
Lunches
Deb Guest will offer lunches (pre-booked) as follows:
Friday - Build your own burger (beef, chicken or veggie), all the fixings, salads and soft drink
Saturday - Build your own sandwich (ham, turkey, salmon), salads and soft drink
Restaurants
Nakusp has heaps of restaurants to suit everyone's budget. We have eaten at many of them over the years, but not all of them! These are just a few of your dining options.
Caffe Lago, Leland Hotel is one of our favourite places to chill, big deck overlooks the lake.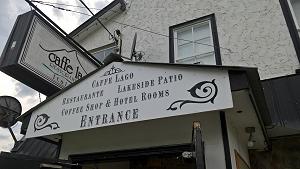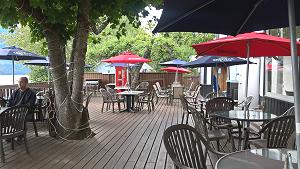 Chumley's Restaurant and Three Lions Pub has a nice outdoor seating area. Broadway Deli Bistro does breakfasts and lunches.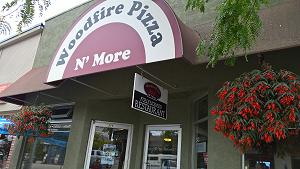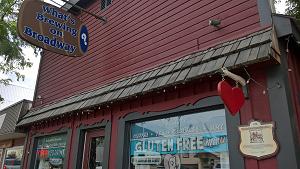 Nick's Place Italian Restaurant on 5th Ave gets good reviews. Gabi's Fairytale Cafe does great breakfasts, but don't expect speedy service, it's lightly staffed!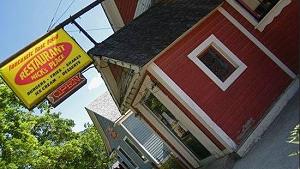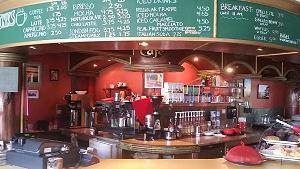 Shops
There are lots of shops in Nakusp! Just a few of the pics on Broadway Street, which is the main shopping street.
Grocery choices include Overwaitea Foods, which is a good-sized supermarket. There is also an organic food store and a deli, which also serves meals.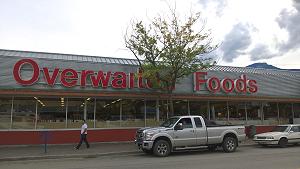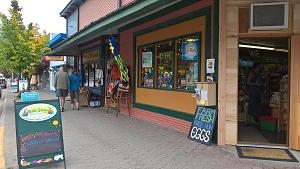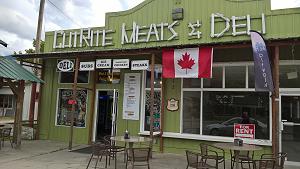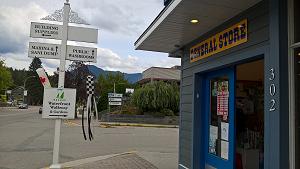 The Home Hardware is well-stocked. There are lots of clothing and handicraft shops.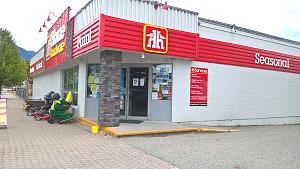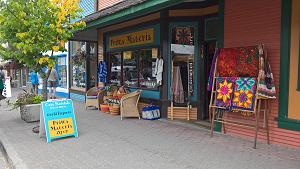 CIBC Bank is the only major bank in town, but their ATMs accept other bank cards. There is also a Kootenay Savings Credit Union.
---
Next HU Events
HU Event and other updates on the HUBB Forum "Traveller's Advisories" thread.
ALL Dates subject to change.
2024:
Virginia: April 25-28
Germany Summer: May 9-12
Switzerland: August 15-18
Romania: August
Ecuador: August 23-25
France: September
Austria: September 12-15
Queensland is back! Oct 4-7
Germany Autumn: Oct 31-Nov.3
Add yourself to the Updates List for each event!
Questions about an event? Ask here