Weather
Country Weather: A little help to plan your trip. Based on an RTW plan by Andrew and Karen Brown, UK
Country Weather

 

 

 

 

 

 

 

 

 

 

 

 

 

Country

Month

 

Jan

Feb

Mar

Apr

May

Jun

Jul

Aug

Sep

Oct

Nov

Dec

Germany

R

R

R

R

D

D

D

D

D

W

R

R

Austria

W

W

R

R

D

D

D

D

D

W

W

W

Hungary

W

W

W

D

D

D

D

D

W

W

W

Romania

W

W

W

D

D

D

D

D

D

W

W

W

Bulgaria

W

W

W

D

D

D

D

D

D

W

W

W

Turkey

W

W

W

D

D

D

D

D

D

W

W

R

Iran

R

W

R

W

D

D

D

D

D

D

D

W

Pakistan

D

D

D

D

D

D

R

W

D

D

D

D

India N

D

D

D

D

D

W

R

R

W

D

D

D

India S

D

D

D

D

D

D

D

W

W

R

R

W

Nepal

D

D

D

D

W

W

R

R

W

D

D

Burma

D

D

D

D

R

R

W

W

W

W

D

D

Thailand

D

D

D

D

W

W

W

W

R

W

D

D

Malaysia

D

D

W

R

W

D

D

D

W

W

W

D

Australia W

D

D

D

D

W

R

R

W

W

W

D

D

Australia N

W

W

R

D

D

D

D

D

D

D

D

W

Australia S

D

D

W

W

D

D

D

D

W

R

W

W

Chile

D

D

D

D

W

R

W

W

D

D

D

D

Bolivia

R

W

W

D

D

D

D

D

D

D

R

W

Peru

D

D

D

D

W

W

W

R

R

D

D

D

Ecuador

R

R

R

W

D

D

D

D

D

D

D

D

Panama

D

D

D

D

W

W

W

W

W

R

R

D

Costa Rica

D

D

D

D

W

W

W

W

R

R

D

D

Mexico

D

D

D

D

D

R

W

W

W

W

D

D

 

 

 

 

 

 

 

 

 

 

 

 

 

 

 

 

 

 

 

 

 

 

 

 

 

 

Key

R

Rainiest Month

 

 

 

 

 

 

 

 

 

W

Wetter than Average

 

 

 

 

 

 

 

 

D

Drier then average

 

 

 

 

 

 

 

 

 

 

Driest time to travel

 

 

 

 

 

 

 
Other weather forecasting sites recommended on the HUBB postings:
Overseas forecast centre - Recommended by Walkabout: "Here I can get some idea of what is happening in, say, the region of the Mediterranean as a graphic with temps (F and C), wind speeds etc. The regional presentation of information is useful IMO."
http://www.accuweather.com/ - Recommended by John Ferris: "They have a world weather site."
BBC - Weather Centre - UK and World Weather - Recommended by Mermaid: "Also try the BBC - they have local and world weather."
wunderground.com - Recommended by oldbmw
Met Office: World: Latest - Recommended by Walkabout: "The UK meteo office (should have realised they would have their own, and it is probably the source of all other weather forecasts for this area). However, it does forecasting for, say, Europe, the World etc."
World Weather Information Service - Official Observations. Official Forecasts - Recommended by Walkabout: "This one is very comprehensive, and basically seems to provide weather information based on the meteo organisations of many individual nations. All this in a choice of 6 languages."
---
Member login
Are you an Overland Adventure Traveller?
Does the smell of spices wafting through the air make you think of Zanzibar, a cacophony of honking horns is Cairo, or a swirl of brilliantly patterned clothing Guatemala? Then this is the site for you!
Hosted by Grant and Susan Johnson, RTW 1987-1998
Next HU Events
NEW!

Chile: Mar 8-11

NEW!

Sweden Mini: Jun 29-Jul 1

NEW!

Ecuador: Jul 13-15

NEW!

Italy: Sep 14-16
France: Sep 21-23
Indonesia: Oct 11-14
Germany Autumn: Nov 1-4
South Africa: Nov 8-11
Don't miss out on the HU 2018 Motorcycle Adventure Travel Calendar! Fantastic holiday gift for your favorite adventurer!
HUGE, 11.5 x 16.5 inches! Photos are the winning images from over 650 entries in the 12th Annual HU Photo Contest!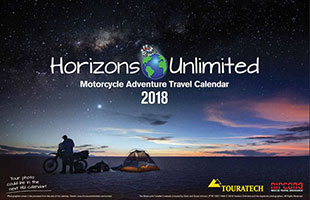 "So many awesome shots..." "Fantastic pictures. I'm very sorry that there is only 12 months in a year!"
HOLIDAY SPECIAL: Buy 4 Calendars and get free shipping anywhere in the world! Use Coupon Code 4CAL at Checkout.
We share the profit with the winning photographers. YOU could be in the HU Calendar too - enter here!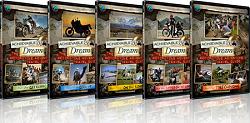 Ho, ho, ho!
Santa came early this year, so we're taking
20% off
all DVDs in the
HU Store
! Get the complete
Achievable Dream Collectors Box Set
for only
$79
(regularly $99)! Remember to use
Coupon Code 'EZSPEC'
on your order. Coupon expires
Jan 31
!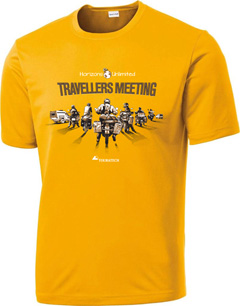 Didn't get to an HU meeting this year? Or are you looking for a great holiday gift for your favorite adventure traveller?
We have a few in stock, in a variety of colors and sizes, including Ladies sizes and shapes!
Back slogan: 'Make your own adventures, take the road to everywhere!'
Get them while they last at t