2008 Photo Contest for 2009 Calendar
The contest is now an annual event, where you can showcase your best photos, and they can help inspire others to get on the road too. The new design for the website is coming along nicely, and we have a lot of new stuff in the works - one of them will be using the photos - they will appear randomly in the web pages, so everyone will get to enjoy almost ALL the photos submitted, not just the winners!
Congratulations to the winners of the 2008 contest - Jolanta Glabek, Gemma Sunderland, Kris Miller, Tyson Brust, Ekke Kok, Paul Hurcomb, Laurent Bendel, Valerie Peponnet, David Breedon, Alan Whelan, Stefan Thiel, Jean-Louis Grauby and Sean Howman.
It was a really hard job to narrow it down to only 13 pics, as we had hundreds of great photos to choose from, but we think that the winners really deserve their accolades. The small pics don't really do them justice, you'll just have to buy the calendar to appreciate them in full size. All winners will receive a share of the proceeds from the calendar sales, a free calendar, and 1 year Gold Member status on the HUBB.
The Grand Prize winner is Tyson Brust, Canada, for his photo of Jose Rodriguez from Ecuador, riding the rim of Guagua Pichincha volcano, Ecuador; Honda CRF 450X.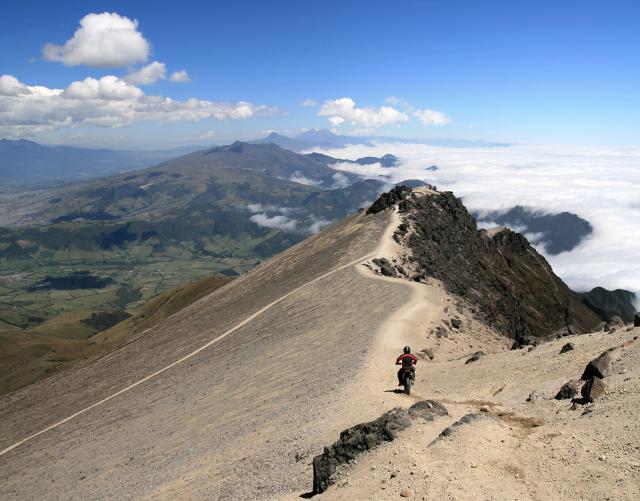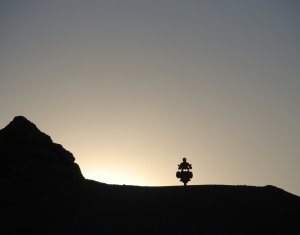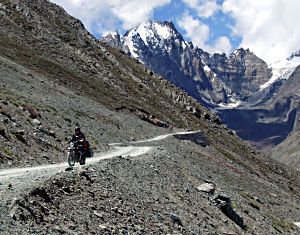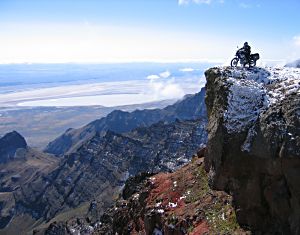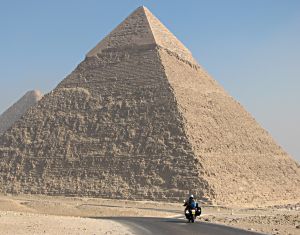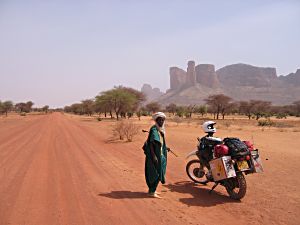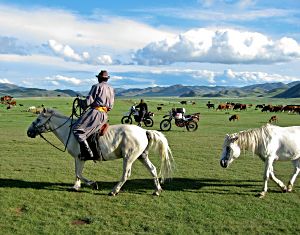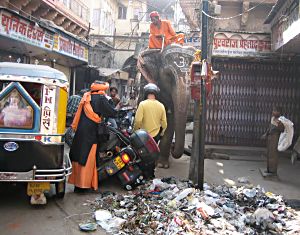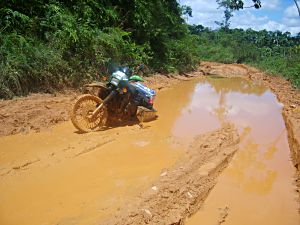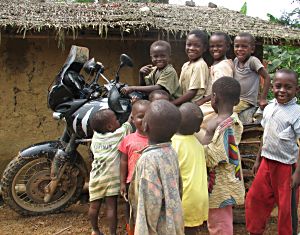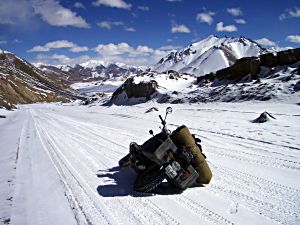 The 2008 contest is CLOSED, but the Next contest is now open, so start shooting!
Tip: Make sure your camera is set to at least 2300x1800 pixels!
Prizes
The best 13 photos will be used in the calendar, and those photographers will receive a share of the proceeds. Winners will also get a free calendar, and 1 year Gold Member status on the HUBB.
Details:
Send up to 6 photos, in high resolution jpg or tif format, using the form below.
Photos must clearly portray MOTORCYCLE Travel. The whole bike doesn't need to be in the picture, but it must be obvious that it's a motorcycle trip.
Copyright remains with the photographer, but Horizons Unlimited (HU) requires the right to:

publish the photos on the Horizons Unlimited website as we see fit,
in Horizons Unlimited DVD's, and
in the Horizons Unlimited Travellers Calendar. If used in the Calendar, you will receive a portion of the proceeds. You will always get full credit for your photo wherever it's used.

For the contest entry, you can send any file size from 800x600 up.

BUT to be a winner, so we can publish the calendar, you must have available 2300x1800 (2272 x 1704 will BARELY do) pixel or greater files, at a high jpg quality, suitable for printing to 8.5 x 11 inches (A4).
Enter the Next Photo Calendar Contest here
---
Member login
Are you an Overland Adventure Traveller?
Does the smell of spices wafting through the air make you think of Zanzibar, a cacophony of honking horns is Cairo, or a swirl of brilliantly patterned clothing Guatemala? Then this is the site for you!
Hosted by Grant and Susan Johnson, RTW 1987-1998
Next HU Events
NEW!

Chile: Mar 8-11

NEW!

Sweden Mini: Jun 29-Jul 1

NEW!

Ecuador: Jul 20-22

NEW!

Italy: Sep 14-16
France: Sep 21-23
Indonesia: Oct 11-14
Germany Autumn: Nov 1-4
South Africa: Nov 8-11
Don't miss out on the HU 2018 Motorcycle Adventure Travel Calendar! Fantastic holiday gift for your favorite adventurer!
HUGE, 11.5 x 16.5 inches! Photos are the winning images from over 650 entries in the 12th Annual HU Photo Contest!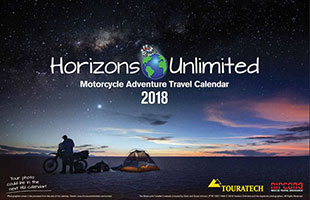 "So many awesome shots..." "Fantastic pictures. I'm very sorry that there is only 12 months in a year!"
HOLIDAY SPECIAL: Buy 4 Calendars and get free shipping anywhere in the world! Use Coupon Code 4CAL at Checkout.
We share the profit with the winning photographers. YOU could be in the HU Calendar too - enter here!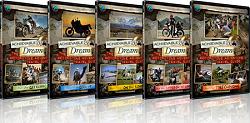 Ho, ho, ho!
Santa came early this year, so we're taking
20% off
all DVDs in the
HU Store
! Get the complete
Achievable Dream Collectors Box Set
for only
$79
(regularly $99)! Remember to use
Coupon Code 'EZSPEC'
on your order. Coupon expires
Jan 31
!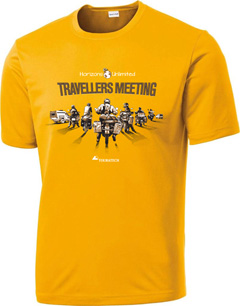 Didn't get to an HU meeting this year? Or are you looking for a great holiday gift for your favorite adventure traveller?
We have a few in stock, in a variety of colors and sizes, including Ladies sizes and shapes!
Back slogan: 'Make your own adventures, take the road to everywhere!'
Get them while they last at the HU Store - when they're gone, they're gone forever!