HU Travellers Meeting Perth 2015
Educational Sessions
...because Horizons Unlimited meetings are about information, not just inspiration!
Exhibitors Confirmed
If you know of any other motorcycle or travel equipment vendors or tour operators who should be there, please suggest it to them! Vendors please contact me for details.
Facilities for a Fantastic Weekend!
The event is taking place at Fairbridge Village, near Pinjarra, 1 hour south of Perth in Western Australia. Fairbridge Village is owned and operated by Fairbridge, a major youth charity in Western Australia. Fairbridge Village is self-contained and surrounded by bushland.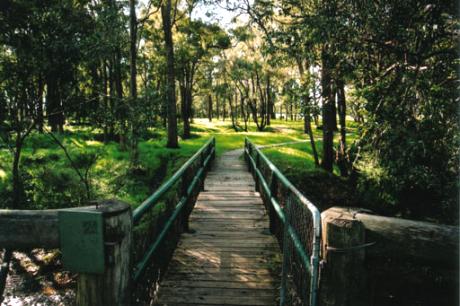 Facilities on the grounds: Art gallery; Museum; Tennis, basketball and beach volleyball courts; Children's playground (wheelchair accessible); 30m swimming pool (for village guests only); Full sized sporting oval with football, soccer and cricket facilities; Free gas barbecues; Scenic walk trails; Picnic sites; Onsite cafe.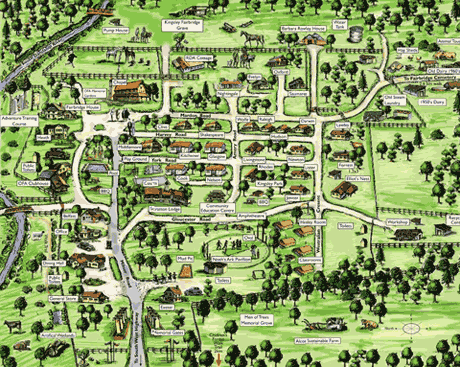 Presentation Facilities
We have booked the Ruby Fairbridge Centre as our main presentation room and dining room. We have also booked the Lady Kyle room as a second presentation room, so we can run two streams of presentations / workshops concurrently.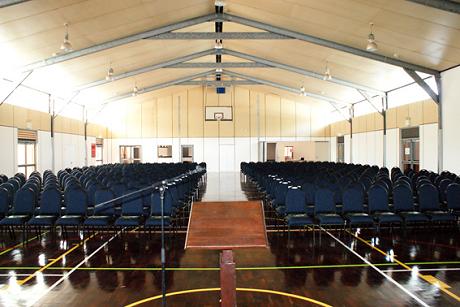 Accommodation on site
Camping (Pre-book when you register)
Camping is on the Oval, and there are lots of showers and toilets. Campers will also have the use of kitchen facilities and communal areas of the Lodge (see below).
Weekend (Friday + Saturday night) Camping: $35.00 per tent. (Not included in registration fee).
Scratton Lodge (Pre-book when you register)
For 2015, we have booked the entire Scratton Lodge. This offers a choice of 3 levels of accommodation:
Shared rooms - $30 per person per night. Max. 3 persons sharing a room, communal bathroom facilities (boys in one room, girls in another).
Private rooms (single bed, communal bathroom facilities) are $100 per person for weekend (cannot be booked for 1 night only). Limited numbers are available, so book early!
"Suite" (suitable for family or 2 friendly couples) - 2 rooms with 2 single beds per room, shared bathroom within the suite. $200 for the weekend (cannot be booked for 1 night only). Only one of these is available, first in best dressed!
Pillows and blankets are supplied. Bring your own sleeping bag, pillowcase and towel.
The Lodge is equipped with oven and gas hotplate, fridge, kettle, cutlery and crockery. There are also several communal areas and verandahs.
Food (Pre-book when you register)
We have arranged to have fully catered dinners for Friday ($25) and Saturday ($25) nights, so you don't have to wander around finding food! Quantities will be limited, and we must give the caterers final numbers 14 days before the event, so don't wait to book!
There will also be breakfasts and lunches available, catered by local community groups, pay on the day.
There is a cafe on site for fast food - meat pies, cold drinks, etc.
---
Next HU Events
HU Event and other updates on the HUBB Forum "Traveller's Advisories" thread.
ALL Dates subject to change.
2024:
Virginia: April 25-28
Germany Summer: May 9-12
Switzerland: August 15-18
Romania: August
Ecuador: August 23-25
France: September
Austria: September 12-15
Queensland is back! Oct 4-7
Germany Autumn: Oct 31-Nov.3
Add yourself to the Updates List for each event!
Questions about an event? Ask here