HU Travellers Meeting Ontario 2018
Tech Sessions and Workshops
Because Horizons Unlimited meetings are also about informing, not just inspiring!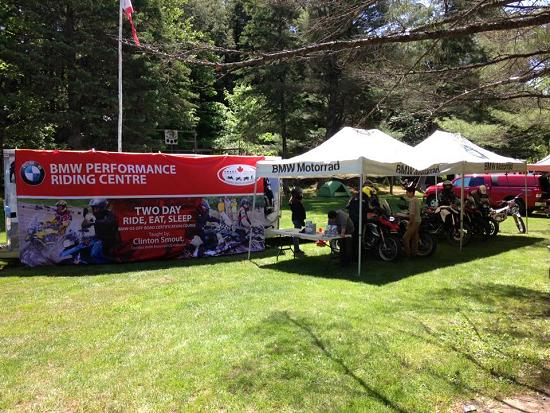 Exhibitors
To Be Confirmed
If you know of any other motorcycle or travel equipment vendors or tour operators who should be there, please suggest it to them! Vendors please contact me for details.
Food, glorious food!
NOTE: PRE-ORDERING IS NOW CLOSED but food will be available in the Boathouse Cafe, or you can cook for yourself if staying in cottages.
Food at Golden Beach Resort is a significant step up from 'camp food', and offers quite good value. These meals are an excellent way to meet fellow participants and talk to presenters, and since you're eating right there on site, you won't miss any of the presentations. Always enjoyable.
For 2018, we have negotiated individual meals for pre-booking. If you're staying in cottages, kitchen facilities are available, or there is also a well-reviewed restaurant on site.
There will be a vegetarian option offered at each meal - we will need numbers for these, so please indicate when you register if you wish a vegetarian meal. Special diets can be accommodated with advanced notice within reason.
Menus below (Prices before 20% gratuity and 13% HST):
Thursday
Friday
Saturday
Sunday
Breakfast

Scrambled eggs two ways with homefries, breakfast sausages and peameal bacon served with multigrain and butter croissants with housemade preserves
- $14 ++

Frittatas - crust less quiche served two ways with onion and potato patties, individual yogurts with maple oat granola and fresh fruit
- $14 ++

Variety of Egg Wraps - plain scrambled eggs, scrambled eggs w/ ground spiced sausage, aged cheddar and green onions, scrambled eggs w/ goat cheese and roasted sweet peppers served with a fruit platter
- $14 ++
Lunch
Assorted pizzas - chicken, pepperoni and vegetarian served with caesar salad with smoked bacon and foccacia croutons - $16 ++
Pulled pork in a chipotle bbq sauce served on pretzel buns and Italian sausages with sourdough bun with fresh coleslaw and assorted condiments served with house made kettle chips
- $16 ++
Dinner

Steak and Chicken Stirfry with seasonal vegetables in a hoisin sweet chili sauce served with basmati rice and scallions
- $20 ++

Linguini in a house made tomato basil sauce with meatballs stuffed with smoked gouda and Chicken Alfredo in a creamy parmesan sauce with sweet peppers and chunks of grilled chicken breast served with garlic butter baguette slices - $18 ++
Chicken Marsala and Pork Tenderloin medallions in a rosemary beef gravy served with roasted herb potatoes and seasonal vegetables in chive butter. Served with a fresh garden salad and assorted dinner rolls - $24 ++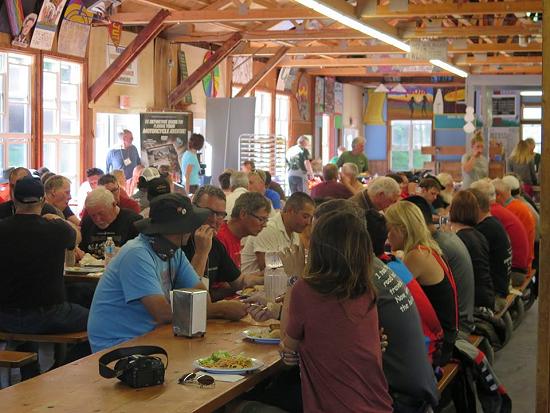 ---