Motorcycle and Vehicle Tech Terms Translation
This is a permanent work in progress! And you can add to it!
Latest update August 9 2012
A big thanks to:
Roberto Runyard, Spanish
Antonio Fernandez, Italian
Sergey Serebrennikov, Russian
Bruno Marques, Portuguese
Chris Lockwood, Japanese
Adrian Silindean, Romanian
Dimitris Kissonas, Greek
Dani Rey, German phrases
Ozhan Unverdi, Turkish
Yun-Soo Park, Korean
Esteban Gonzalez, Spanish phrases
Oleg Sklyanchuk, Russian
Also see:
"On the road" phrases; Where's a gas station? The engine won't start! Can I park here?
All the "road" phrases you're unlikely to find in the common phrases book for the backpacker!
So WHAT IS a cardan? Or an easy out? Or a burr? Or lateral runout? Or an oil slinger? Or a zener diode?
It's all in the Glossary! (an alphabetical list of technical terms in some specialized field of knowledge!)
Add More Translations:
Here is the Excel 2000 spreadsheet of this page. You can open it and save it locally, then add as you wish (ALL changes and additions in red please) and then contact me to let me know you have updates. NOTE: There is a second tab on the spreadsheet for Common Phrases for Travellers. Also, please try to put in a pronunciation guide / phonetic guide or something to help people actually say the word! :)
Thanks!
There is also a book called "Fachwörterbuch der Zweiradtechnik: Deutsch, englisch, französisch = Two-wheeler technical dictionary : English, German, French" available from Amazon. It was recommended to HU by Trui Hanouille.
Here is a link to Cyrillic with Russian pronunciation.
German-English-French-Italian-Portuguese-Spanish-Romanian-Russian-Japanese-Greek-Turkish-Korean
English: UK = British English, US = American English, NA=North America (Canada/USA)
Spanish: SP = European Spanish, SA = South American Spanish
Deutsch
English
Francais
Italiano
Portugese
Espanol
Romanian
Russian
Japanese
Greek
Turkish
Korean
NOTE: [Denotes the pronunciation hints.] Capital letters denote stressed characters, and ' denotes a palatalization sign, (meaning that a consonant is softened.) This is important as it can change the meaning. See wikipedia
Luft
air
air
aria
ar
aire
aer
воздух [VOzdukh]
空気
kūki
αέρας
aeras
Hava
공기 gong gi
Batterie
battery: AA, C, D cell etc
pile
Pila
Pilha
pila
baterie/acumulator
батарейка [bataRYEika]
電池
denchi
μπαταρία
bataria
Pil
밧데리 bat te ri
Batterie
battery, accumulator
accumulateur, batterie
batteria
Bateria
bateria
baterie/acumulator
батарея [bataRYEya] / аккумулятор [akkumuLYAtor]
バッテリー
batterī
μπαταρία
bataria
Akü
바이크 bike
Lager
bearing
roulement
cuscinetto
Rolamento
cojinete
rulment
подшипник [podSHIpnik]
ベアリング
bearingu
ρουλεμάν
rouleman
Rulman
베어링 bearing
blockiert, verstopft
blocked, clogged
bloqué, bouché
blocccato, otturato
Entupido / Bloqueado
bloqueado
blocat
заблокированный [zabloKIrovannyi] / засорённый [zasoRENnyi]
詰まっている
tsumatteiru
κολλημένο
kolimeno
Tıkanıklık
막혔다 mag hyut da
Bolzen, Schraube
bolt
boulon
bullone
Parafuso
perno
bolţ
болт [bolt]
ボルト
boruto
μπουλόνι
bouloni
Civata
볼트 bolt
Bohrung
bore
alésage
alesaggio
Diâmetro
diametro interior
diametru interior
внутренний диаметр [VNUtrennii diAmetr]
ボア・内径
boa / naikei
διάμετρος
diametros
Silindir Çapı
브라캣트 bra kett
Halterung
bracket
support
supporto
Abraçadeira / Suporte
abrazadera
suport
кронштейн [kronSHTYEIN]
ブラケット
buraketto
στήριγμα / βάση
stirigma / vasi
Kelepçe
브라캣트 bra kett
Bremse
brake
frein
freno
Freio (in Portugal "travões")
freno
frână
тормоз [TORmoz]
ブレーキ
brēki
φρένο
freno
Fren
브레이크 brake
Bremsbeläge
brake pads
plaquettes de frein
pastiglie dei freni
Pastilha de Freio
pastillas de freno
balatas (Mex)
placuţe frână
тормозная колодка [tormoZNAya koLODka]
ブレーキパド
brēki pado
τακάκια (disk) / σιαγόνες (drum)
takakia / siagones
Fren Pabucu
브레이크 패드 brake pad
Gabelbrücke
triple clamp
ponte forcella
Adaptador de guidão
тройной зажим [troyNOY zaZHIm]
トリプルクランプ
toripuru kuranpu
σταυρός τιμονιού
stavros timoniou
Mesnet (Gidon Amortisor Kelepçesi)
삼중 클램프 sam jung clamp
Nockenwelle
camshaft
arbre à cames
albero a camme
Comando de Válvulas
arbol de levas
arbore cu came
распредвал [raspredVAL]
カムシャフト
kamu shafuto
εκκεντροφόρος
ekentroforos
Kam Mili
켐 cam
Hubraum
engine displacement
cylindrée
cilindrata
Cilindrada
cilindrada
cilindree
объем двигателя [obyEM DVIgatelya]
排気量
haikiryo
κυλινδρισμός
kilindrismos

Silindir Hacmi

앤진용량 engine yong ryang
Vergaser
carburetor
carburateur
carburatore
Carburador
carburador
carburator
карбюратор [karbyuRAtor]
キャブレタ
kyabureta
καρμπυρατέρ
karbirater
Karbüratör
카뷰레이토 carburator
Hauptständer
centerstand (centrestand)
béquille centrale
cavalletto centrale
Cavalete central
pata central; soporte central
cric central
подножка [podNOZHka]
センタースタンド
sentā sutando
κεντρικό σταντ
kentriko stand
Orta Sehpa
중앙 스탠드 jung ang stand
Kette
chain
chaine
catena
Corrent
cadena
lanţ
цепь [TSEp']
チェーン
chēn
αλυσίδα
alisida
Zincir
쇠사슬 soi sa sul
homokinetisches Gelenk
constant velocity jnt.
giunto omocinetico
Junta homocinética
等速ジョイント
tōsoku jointo
μπιλιοφόρος
bilioforos
Deckel
cover, lid
couvercle
coperchio
Tampa
tapón
capac
крышка [KRYshka]
カバー・蓋
kabā / futa
καπάκι
kapaki
Kapak
껍대기/카바 Kkup dae gi/ kaba
Riss
crack
fissure
fessura
Rachadura
grieta
fisură
трещина [TREshchina]
ヒビ ・ 亀裂
hibi / kiretsu
ράγισμα
ragisma
çatlak
깨졌다 Kkae jyut da
Kolbenkippen
piston slap
movimento secondario del pistone (Piston slap)
Pistão batendo saia
bătaie piston
ピストンスラップ
pisuton surappu
μπόσικα πιστονιού
bosika pistoniou
Piston vuruntusu
피스톤 소음 piston so um
Kupplung
clutch
embrayage
frizione
embreagem
embrague
ambreaj
сцепление [stsePLEnie]
クラッチ
kuracchi
συμπλέκτης
siblektis
Debriyaj
클럿치 clutch
Gespann
combination
sidecar
sidecar
Sidecar / Carretinha
ataş
коляска мотоцикла [koLYAska motoTSIkla]
/ люлька [LYUl'ka]
サイドカー
saido kā
πλαϊνό κάθισμα
plaino kathisma
Sepet
사이드카 sidecar
Pleuel
connecting rod
bielle
bielle
Biela
biela
biela
шатун [shaTUN]
コネクティングロッド
konekutingu roddo
μπιέλα
biela
Bağlantı çubuğu
연결봉 yun gyul bong
Unterbrecherkontakt
contact breaker
rupteur
ruttore
Interruptor / Chave de contato
interruptor
întrerupator
прерыватель [preryVAtel']
コンタクトブレーカ
kontakuto burēka
πλατίνες
platines
Kontak Kesici
접촉단지 jub choc dan ji
Abtriebswelle (Getriebe)
countershaft
albero d'uscita
cigüeñal (Mex)
промежуточный вал [promeZHUtochnyi val]
カウンターシャフト
kauntāshafuto
ημίμπαρο
imibaro
Grup Mili
반대봉 ban dae bong
Kurbelwelle
crankshaft
villebrequin
albero motore
Virabrequim
cigüeñal
arbore cotit
коленчатый вал [koLENchatyi val]
/ коленвал [kolenVAL]
クランクシャフト
kuranku shafuto
στρόφαλος
strofalos
Krank mili
크랭크 crank
Gemisch (Zweitakt)
fuel mixture
mélange
carburante miscela
Mistura ar combustível
mezcla de carburante
amestec benzină
топливная смесь [TOplivnaya SMEs']
燃料混合
nenryo kongō
μίγμα αέρα
migma aera
Yakıt Karışımı
연료배합 yun ryo bae hab
Händler
dealer
concessionaire
concessionario
Concessionária
concesionario
dealer/concesionar
дилер
/ 'diler
ディーラー
dīrā
αντιπροσωπεία
antiprosopia
Bayi
대리점 dae ri jum
Diesel
diesel
gazole, diesel
gasolio
Gasolina
gas-oil
diesel
дизель [DIzel']
ディーゼル / 軽油
dīzeru / keiyu
ντίζελ
dizel
Mazot
디젤 diesel
Kardanwelle
drive-shaft
cardan
cardano
Eixo Cardan
cardan
кардан
/ kar'dan
ドライブシャフト
doraibu shafuto
άξονας
axonas
Tahrik Şaftı
대후 dae hoo
Scheibenbremse
disk brake
frein à disque
freno a disco
Disco de Freio
freno de disco
disc frână
тормозной диск [tormoZNOY disk]
ディスクブレーキ
disuku burēki
δισκόπλακα
diskoplaka
Disk Fren
브레이크 디스크 brake disk
Lichtmaschine
dynamo (UK), alternator (everywhere)
dynamo
generatore
alternador
alternador
alternator
генератор [gyeneRAtor]
オルタネーター
orutanētā
δυναμό
dinamo
Alternatör
얼터네이터 alternator
Linksausdreher
easy out

(removes broken screws by drilling a hole into screw and inserting this)

sfiato
エキストラクター
ekisutorakutā
εξολκέας
exolkeas
Motor
engine
moteur
motore
Motor
motor
motor
двигатель [DVIgatel']
/ мотор [moTOR]
エンジン
enjin
κινητήρας
kinitiras

Motor

엔진 engine
Drehzahl
engine speed
régime du moteur
regime del motore
Rotação do motor
regimen del motor
turaţie motor
число оборотов двигателя [chiSLO oboROtov DVIgatelya]
エンジン速度
enjin sokudo
στροφές κινητήρα
strofes kinitira
Motor Devri
엔진속도 engine sok do
Auslasskrümmer
exhaust manifold
collecteur d´échappement
collettore di scarico
Coletor de escape
colector de escape
galerii
выхлопной коллектор [vykhlopNOI kolLEktor]
排気マニホルド
haiki manihorudo
πολλαπλή εξαγωγής
polapli exagogis
Eksoz Manifoltu
매니폴디 manifold
Auspuffrohr
exhaust pipe
tube d´échappement
tubo di scarico
Cano de escape / Escapamento
Tubo de escape
eşapament
выхлопная труба [vykhloPNAya truBA]
エキゾーストパイプ
ekizōsuto paipu
εξάτμιση
exatmisi
Eksoz Borusu
마후라 mahura
Auslassventil
exhaust valve
soupape d´échappement
valvola di scarico
Válvula de escape
valvula de escape
supapă evacuare
Valves = válvulas (Mex)
выхлопной клапан [vykhlopnOI KLApan]
エキゾーストバルブ
ekizōsuto barubu
βαλβίδα εξαγωγής
valvida exagogis
Eksoz Sübabı
마후라 발브 mahura valve
(Luft)- [Öl]filter
filter (air filter) [oil filter]
filtre (à air) [à huile]
filtro aria (olio)
Filtro de Óleo
filtro (filtro de aire) [filtro de aceite]
filtru aer/ulei
фильтр [FIl'tr]
フィルター(エアフィルター) [オイルフィルター]
firutā (eafirutā)
[oiru firutā]
φίλτρο αέρα / λαδιού
filtro aera / ladiou
Hava(air) / Yağ(oil) Filtresi
공기 / air
오일 /oil
필터 / filter
Schwimmer
float
galleggiante
Boia do carburador
flotante
plutitor
поплавок [poplaVOK]
フロート
furōto
φλοτέρ
floter
Şamandra
연료 공 yun ryo gong
Schwimmerkammer
float chamber
cuve à niveau constant
vaschetta
Cuba do carburador
caña del carburador
camera de nivel constant
поплавковая камера [poplavKOvaya KAmera]
フロート室
furōto shitsu
ποτήρι φλοτέρ
potiri floter
Şamandra Haznesi
캬브챔버 kabu chamber
Schwimmerventil (-nadel)
float valve
valvola a spillo
Boia
supapă plutitor
поплавковый клапан [poplavKOvyi KLApan]
フロートバルブ
furōto barubu
βαλβίδα φλοτέρ
valvida floter
Şamandra Sübabı
공발브 gong valve
Fussraste
footrest
repose pied
poggiapiedi / pedaline
Descanso de pé / Pedaleira
reposa pies
scăriţă
подножка [podNOzhka]
ステップ
suteppu

σταντ ποδιού
stand podiou
Ayak pegi
발판 bal pan
Viertakter
four stroke
quatre temps
quattro tempi
Quatro tempos
cuatro tiempos
patru timpi
четырёхтактный [chetyryekhTAktnyi]
4ストローク
fō sutorōku
τετράχρονος
tetrachronos
Dört Zamanlı
사계통 sa gye tong
Rahmen
frame
cadre
telaio
Quadro
chasis
cuadro (Mex)
cadru/şasiu
рама [RAma]
フレーム
furēmu
πλαίσιο / σασί
plaisio / sasi
Şase
프레임 frame
Vordergabel
front fork
fourche avant
forcella anteriore
Bengalas
horquilla
tijera delantera (Mex)
furcă faţă
передняя вилка [peREdnyaya VIlka]
フロントフォーク
furonto fōku
πιρούνι
pirouni
Ön çatal
압쇼바 ap shoba
Vorderrad
front wheel
roue avant
ruota anteriore
Roda dianteira
rueda delantera
roată faţă
переднее колесо [peREdnee koleSO]
フロントホイール
furonto hoīru
μπροστά ρόδα
brosta roda
Ön Teker
압바퀴 ap ba kwi
Kraftstoff
fuel
carburant
carburante
Combustível
combustible
combustibil / carburant
топливо [TOplivo]
燃料
nenryō
καύσιμο
kafsimo
Yakıt
휘발류 hwi bal ryu
Benzinhahn
fuel lever (petcock lever)
robinet d'essence
rubinetto benzina
Marcador de combustível
llave de combustible, llave de grifo
robinet benzină
топливный клапан [TOplivnyii KLApan]
ガソリンコック
gasorin kokku
ρουμπινέτο
rubineto
Yakıt Kolu
연료막이 yun ryo mag gi
Sicherung(skasten)
fuse (fuse box)
fusible
fusibile
Fusível
fusible (caja de fusibles)
siguranţă / cutie siguranţe
предохранитель [predokhraNItel']
フューズ
fyūzu
ασφαλειοθήκη
asfaliothiki
Sigorta (Sigorta Kutusu)
퓨으즈 fuse
Tankstelle
gas station
station d'essence
stazione di rifornimento (benzinaio)
Posto de Gasolina
Benzinărie
/ staţie carburant
/ benzinărie
/ peco
заправочная станция [zaPRAvochnaya STAntsiya]
/ заправка [zaPRAvka], автозаправка [avtozaPRAvka]
ガソリンスタンド
gasorin sutando
βενζινάδικο
venzinadiko
Benzin İstasyonu
주유소 ju yu so
Benzin
gasoline (US / Canada)
petrol (UK/Aus)
essence
benzina
Gasolina
-gasolina in Spain and much of Latin America
-bencina in Chile
-nafta in Argentina
carburant
/ benzină
бензин [benZIN]
ガソリン
gasorin
βενζίνη
venzini
Benzin
휘발류 hwi bal ryu
Dichtung
gasket
joint / joint d'étanchéité
guarnizione
gaxeta
junta / gásquet
garnitură
прокладка [proKLAdka]
ガスケット
Gasuketto
φλάντζα
flantza
개스켓 gasket
Schalthebel
gear lever
levier de vitesses
leva di cambio
Pedal de marcha / Alavanca de marcha
palanca de cambio
schimbător viteze
рычаг переключения передач [ryCHAg pereklyuCHEniya pereDAch]
ギアレバー
gia rebā
λεβιές ταχυτήτων
levies tachititon
Vites Çubuğu (Motorbike) Vites Kolu (Car)
기어레바 gear leba
Gang
gear
vitesse
marcia
engrenagem
engrane, OR:
rueda dentada (Mex)
viteză
передача [pereDAcha]
/ скорость [SKOrost']
ταχύτητα
tachitita
Vites
기어 gear
Getriebe
gearbox
boîte de vitesses
cambio
Caixa de Câmbio
caja de cambios
caja de velocidades (Mex)
cutie viteze
коробка передач [korObka peredAch]
/ коробка скоростей [korObka skorostEi]
ギアボックス
gia bokkusu
σασμάν
sasman
Vites Kutusu
기어박스 gear box
Brille
goggles
lunettes protectrices
occhiali
óculos de proteção
gafas de protección
gogles (Mex)
ochelari de protecţie
защитные очки [zashchItnye ochkI]
ゴーグル
προστατευτικά γυαλιά
prostateftika gialia
Gözlük
고글 go gul
Handschuhe
gloves
gants
guanti
luvas
guantes
mănuşi
перчатки [perchAtki]
手袋
γάντια
gandia
Eldiven
장갑 jang gab
Lenker
handlebars
guidon
manubrio
Guidão
manubrio
ghidon
руль [rUl']
ハンドル
handoru
τιμόνι
timoni
Gidon
핸들 handle
head (cylinder)
cabeza (also persons head)
головка цилиндра [goLOvka tsiLIndra]
κυλινδροκεφαλή
kilindrokefali
Silindir kafası
시린더 머리 cylinder mu ri
Scheinwerfer
headlamp
(headlight)
phare
faro anteriore
Farol
faro
far
передняя фара [peREdnyaya FAra]
ヘッドライト
heddo raito
φανάρι
fanari
Ön Far
햇드라이트 head light
Helm
helmet
casque
casco
capacete
casco
cască
шлем [shlem]
ヘルメット
κράνος
kranos
Kask
핼멧 helmet
Hupe
horn
klaxon
claxon
Buzina
bocina, claxon
claxon
гудок [guDOk]
/ звуковой сигнал [zvukoVOi signAl]
/ клаксон [klaKSOn]
クラクション・ホーン
kurakushon / hōn
κόρνα
korna
Korna
코략션 ko rac shun
Schlauchschelle
hose clamp (NA) jubilee clip (UK)
collier serrage
fascetta metallica
Abraçadeira
colier metalic
зажим шланга [zaZHIm shlAnga]
ホースクランプ
hōzu kuranpu
σφιγκτηράκι
sfigtiraki
Hortum Kelepçesi
호스 클렘프 hose clamp
Leerlauf-Drehzahl
idle speed
régime á vide
Marcha Lenta
ralenti
relantiu
холостой ход [kholoSTOi khod]
/ холостые обороты [kholoSTYe oboROty]
アイドル速度
aidoru sokudo
ρελαντί
relandi
Rolanti
아이들 속도 idle sok do
Zündung
ignition
allumage
accensione
Ignição
encendido
aprindere
зажигание [zazhiGAnie]
点火
tenka
ανάφλεξη
anaflexi
Ateşleme
시동 si dong
Zündspule
ignition coil
bobine
bobina
Bobina de Ignição
bobina de encendido
bobină inducţie
катушка зажигания [kaTUshka zazhiGAniya],
бобина [boBIna]
イグニッション・コイル
igunisshon koiru
πολλαπλασιαστής
polaplasiastis
Ateşleme Bobini
시동 코일 si dong ko il
(Benzin-)Einspritzung
injection (fuel injection)
injection
iniezione
Injeção Eletrônica
inyección (inyección de combustible)
injecţie
впрыск топлива [vPRYsk TOpliva]
インジェクション
injekushon
ιντζέκσιον
intzeksion
Enjeksiyon
인잭션 injection
Einspritz-Düse
injector
iniettore
Bico injetor
inyector
injector
инжектор [inZHEktor]
インジェクター
injekutā
βαλβίδα ιντζέκσιον
vavlida intzeksion
Enjektör
분수기 qun su gi
Einlassventil
inlet valve
soupape d'admission
valvola aspirazione
Válvula de admissão
valvula de admision
supapă admisie
впускной клапан [vpuskNOI KLApan]
吸気バルブ
kyuki barubu
βαλβίδα εισαγωγής
valvida isagogis
Emme Sübabı
Fahrzeug-Versicherung
vehicle insurance
assurance de véhicule
assicurazione automobilistica
Seguro veicular
seguro obligatorio
asigurare / RCA
страховка [straKHOvka]
自動車保険
jidōsha hoken
οδική ασφάλεια
odiki asfalia
Araç Sigortası
보험 bo hum
Düse (Vergaser)
jet
gicleur
getto
Giclê
tobera; chicler (South America)
jiclor
жиклёр [zhikLYEr]
ジェット
jetto
ζιγκλέρ
zigler
Jet
인잭션 잿트 injection jet
(un)verbleites Benzin
leaded fuel (unleaded fuel)
Carburant avec plomb (carburant sans-plomb)
benzina piombata / benzina senza piombo
Gasolina com Chumbo (Gasolina sem Chumbo / Gasolina aditivada)
combustible con plomo (combustible sin plomo)
Benzină fără plumb
этилированный бензин [eti'lirovannyi ben'zin]
( неэтилированный бензин [nyeeti'lirovannyi ben'zin])
有鉛燃料(無鉛燃料)
yuen nenryo
(muen nenryo)
αμόλυβδη
amolivdi
Kurşunlu Benzin (Kurşunsuz Benzin)
무연 휘발류 mu yun hwo bal ryu
Leck, Undichtigkeit
leak
fuite
perdita
Vazamento
fuga
scurgere
течь [TEch']
/ утечка [uTEchka]
漏れ・リーク
more - rīku
διαρροή
diaroi
Sızıntı
샌다 saenda
lever - brake
lever - clutch
palancea de frenos
palanca del clutch o embrague (Mex)
рычаг тормоза [ryCHAg TOrmoza]
/ рычаг сцепления [ryCHAg stsepLEniya]
μανέτα φρένου / συμπλέκτη
maneta frenou / simblekti
Fren Maneti. Debriyaj Maneti
레바 lae ba
브레이크 brake
클럿치 clutch
Führerschein
licence (driver license)
permis (de conduire)
patente di guida
Carteira de Motorista
permiso de conducir
permis de conducere

права [praVA]
( водительские права [voDItel'skie praVA])
免許
menkyo
άδεια οδήγησης
adia odigisis
Ehliyet
운전면허 unjun myunhu
Leichtmetall
light alloy
alliage léger
lega leggera
Liga Leve
aleacion ligera
aliaj uşor
лёгкий сплав [LEgkii splav]
軽合金
keigōkin
λάμπα φώτων
lamba foton
Hafif Metal
가벼운 쇠 ga by un soi
selbstsichernde Mutter
locknut
controdado
Contra porca / Porca de Fixação
contratuerca
contrapiuliţă
контргайка [kontrGAika]
ロック ナット
rokku natto
κόντρα παξιμάδι
kontra paximadi
Kilitli Civata
잠기는 넛트 jam gi nun nut
lösen
to loosen
dévisser
allentare
Afrouxar
aflojar
a destrânge
открутить [otkruTIt']
緩める
yurumeru
χαλαρώνω
chalarono
Çok Bol
풀른다 pul reun da
Kfz-Brief (ownership), Kfz-Schein (registration), Zulassung (generall expression)
Log book (UK) vehicle registration (North America)
carte grise
carta di circolazione
Registro do Veículo / Documentos do Veículo
padron vehicular (SA)(LA) OR permiso de circulacion?
carte identitate vehicul

техпаспорт [tekhPAsport]
登録証
tōrokusho
άδεια οχήματος
adia ochimatos
Ruhsat
차랼등록증 cha ryang deung roc jeung
Schmierung
lubrication
graissage
lubrificazione / ingrassagio
Lubrificação
lubricacion
ungere
смазка [SMAzka]
潤滑
junkatsu
λίπανση
lipansi
Yağlama
그리스 칠 grease chil
Zündmagnet
magneto
magnéto
magnete
Magneto
magneto
magnetou
магнето [magNEto]
マグネット・磁石
magunetto / jishaku
πικάπ
pikap
Mıknatıs
마그네토 ma gu netto
Wartung
maintenance
maintenance
manutenzione
Manutenção
mantenamiento
întreţinere
техобслуживание [tekhobSLUzhivanie]
整備
seibi
συντήρηση
sintirisi
Bakım
정비 jung bi
Rückspiegel
mirror, rear-view
rétroviseur
specchietto retrovisore
Retrovisor
retrovisor
oglindă retrovizoare

зеркало заднего вида [ZERkalo ZAdnego VIda]
ミラー
mirā
καθρέπτης
kathreptis
Ayna
거울 gu ul / rear/ 뒤/ dui
Kotflügel
mudgard
garde-boue
parafango
Para barro
guardabarros
apărătoare noroi
брызговик [bryzgoVIK]
フェンダー
fendā
λασπωτήρας
laspotiras
Çamurluk
진훍막이 jin huk mag i
Leerlauf
neutral ??
point mort
punto morto
Ponto morto
punto muerto
neutru
нейтраль [nyeiTRAl'] / нейтралка [nyeiTRAlka]
ニュートラル
nyūtoraru
λασπωτήρας
laspotiras
Boş (vites)
중립 jung rib
Mutter (Schrauben)
nut
écrou
dado
Porca
tuerca
piuliţă
гайка [GAika]
ナット
natto
παξιμάδι
paximadi
Pul
넛트 nut
Öl
oil
huile
olio
Óleo
aceite
ulei
моторное масло [maTOrnoe MAslo]
オイル・油
oiru / abura
λάδι
ladi
Yağ
오일 oil
Ölpumpe
oil pump
pompe à huile
pompa dell'olio
Bomba de Óleo
bomba de aceite
pompă ulei
масляный насос [MAslyanyi naSOs]
オイルポンプ
oiru ponpu
τρόμπα λαδιού
tromba ladiou
Yağ Pompası
오일펌프 oil pump
Öltank
oil tank
réservoir d'huile
serbatoio d'olio
Tanque de Óleo
deposito de aceite
rezervor ulei
масляный бак [MAslyanyi bak]
オイルタンク
oiru tanku
ρεζερβουάρ
rezervouar
Yağ Haznesi
오일통 oil tong
Leistung
output, performance
puissance
potenza
Potência
potencia
putere
мощность [MOshnost']
出力
shutsuryoku

επίδοση
epidosi
Verim
출력 chul ryuc
kopfgesteuert (ohv)
overhead valves
culbutée
valvola in testa
Válvulas no cabeçote
valvulas en cabeza
colbutori
オーバーヘッド バルブ
ōbāheddo barubu
βαλβίδες κεφαλής
valvides kefalis
Üstten Sübap
오바해드 발브 oba head balb
Betriebsanleitung
owner's manual
menuel d'entretien
manuale di manutenzione
Manual de Instrução
manual del usario
manual de întreţinere
инструкция [insTRUktsia]
オーナーズ マニュアル
ōnōzu manyuaru

βιβλίο συντήρησης
vivlio sintririsis
Kullanıcı Klavuzu
사용자 설명서 sa yong ja sul myung suh
Benzinleitung
petrol tube
tuyau d´alimentation
tubo del carburante
Mangueira de combustível
tubo de carburante
furtun combustibil
топливопровод [toplivoPROvod]
ガソリン スタンド
gasorin sutando
γραμμή βενζίνης
grami venzinis
Benzin Borusu
연료호스 yun ryo hose
Kolben
piston
piston
pistone
Pistão
piston (pistón - Mex)
piston
поршень [PORshen']
ピストン
pisuton
πιστόνι
pistoni
Piston
피스톤 piston
Kolbenring
piston ring
segment
segmento - fascia pistone!!
Anel de pistão
segmento (SP); aro (SA, SP)
segment
поршневое кольцо [porshneVOe kol'TSO]
ピストン リング
pisuton ringu
ελατήριο πιστονιού
elatirio pistoniou
Piston Bileziği
피스톤 링 piston ring
Leistung(sverlust)
power (loss of power)
(perte de )puissance
Perdita di potenza
Perda de potência
potencia (perdida de potencia)
pierdere de putere
мощность [MOshnost']
(потеря мощности [poTErya MOshnosti])
απώλεια δύναμης
apolia dinamis
Güç kaybı
출력소모 chul ryuc somo
Zapfwelle
power takeoff shaft
presa di forza
Eixo de Força
cardan/planetara
вал отбора мощности [val otBOra MOshnosti]
PTOシャフト
PTO shafuto
άξονας κίνησης
axonas kinisis
Ek Güç Şaftı
Druck
pressure
pression
pressione
Pressão
presión
presiune
давление [davLEnie]
圧力・プレッシャー
atsuryoku / puresshā
πίεση
piesi
Basınç
압력 ap ryuc
Problem, Defekt
problem/fault
problème
problema / guasto
Problema / Defeito
falla, una panne (Chile)
problemă
проблема [proBLEma]
問題
mondai
πρόβλημα
provlima
Sorun / Problem
문제 mun jae
Stossstange
pushrod
tige de culbuteur
asta della punteria
Vareta de Balancim
varilla
толкатель клапана [tolKAtel' KLApana]
プッシュロッド
pusshu roddo
ωστήριο
ostirio
İtme Kolu
Hinterradfederung
rear suspension
suspension arrière
sospensione posteriore
Suspensão traseira
suspension trasera
suspensie spate
задняя подвеска [ZAdnyaya podVEska]
リア サスペンション
ria sasupenshon
πίσω ανάρτηση
piso anartisi
Arka Süspansiyon
뒷쇼바 duit shoba
swingarm
basculante
маятник [MAyatnik]
ψαλίδι
psalidi
Salıncak Kolu
스윙암 swingarm
Hinterrad
rear wheel
roue arrière
ruota posteriore
Roda traseira
rueda trasera
roată spate
заднее колесо [ZAdnee kaleSO]
リア ホイール・後輪
rea hoīru / kōrin
πίσω ρόδα
piso roda
Arka teker
뒷바퀴 duit baki
Reparatur
repair
réparation
riparazione
Conserto / Reparo
arreglar, reparar
reparaţie
ремонт [reMOnt]
/ починка [poCHInka]
修理
shuri
επισκευή
episkevi
Tamir
수리 suri
Werkstatt
1. repair shop,
2. workshop,
3. mechanics garage
garage
officina meccanica
Oficina Mecânica
taller mecánico
garaj / atelier

1. мастерская [mastersKAya]
2. гараж [gaRAzh]
3. механик [meKHAnik]

整備工場
seibi kōjō
συνεργείο
sinergio
Tamir Dükkanı / Tamirci
정비소 jung bi so
Kipphebel
rocker arm
culbuteur
bilancere
Balancim
balancin
коромысло [koroMYSlo]
/ качающийся рычаг [kaCHAyushchiisya ryCHAg]
ロッカー アーム
rokkā āmu
κοκοράκι
kokoraki
Külbütör Mili
Bremsscheibe
rotor, (disc brake)
disque de frein rotor
disco, disco de freno del rotor
Disco de Freio
disco
rotor
тормозной диск [tormoZNOY disk]
ディスク
disuku
ταμπούρο
tambouro
Fren Diski (Tevzi Makarası)
로터 rotor
Rost
rust
rouille
ruggine
Ferrugem
oxido
rugină
ржавчина [RZHAvchina]
錆
sabi
σκουριά
skouria
Pas
녹쓸다 nok seul da
Schraube
1. screw
2. bolt
vis
vite
Parafuso
tornillo
şurub
шуруп [shuRUp]
/ болт [bolt]
ボルト
boruto
βίδα
vida
Vida
피쓰 piece
Sitz
seat
selle
sella
Assento
asiento, sillín
şa
сиденье [siDEnye]
/ седушка [seDUshka]
シート
sīto
σέλα
sela
Koltuk
안장 an jang
Distanzscheiben
shim
distanziale
Calço
şaibă
шайба
/'shaiba
シム
shimu
αποστάτης / καπελότο (for valves)
apostatis / kapeloto
Kama / Takoz
Stoßdämpfer, Schwingungsdämpfer
shock absorber
amortisseur
ammortizzatore
Amortecedor
amortiguador
amortizor
амортизатор [amortiZAtor]
/ подвеска [podVESka]
ショック アブソーバ
shokku abusōba
αμορτισέρ
amortiser
Amörtisör
쇼바 sho ba
Seitenwagen, Beiwagen
side car
side-car
sidecar
Sidecar / Carretinha
sidecar
ataş
коляска мотоцикла [ko'lyaska moto'tsikla]
/ люлька [LUYl'ka]
サイドカー
saidokā
πλαϊνό κάθισμα
plaino kathisma
Sepet
사이드 카 sidecar
Seitenständer
side stand
béquille latérale
cavalletto laterale
Descanso lateral
soporte lateral, pata lateral
cric lateral
подножка [podNOZHka]
サイドスタンド
saido sutando
πλαϊνό στάντ
plaino stand
Yan Ayak
사이드 스탠드 side stand
Auspufftopf
silencer (UK)
muffler (NA)
(pot d´) échappement
scarico/marmitta
Silenciador / Abafador
silenciador
amortizor zgomot
глушитель [gluSHItel]
マフラー
mafurā
τελικό εξάτμισης
teliko exatmisis
Susturucu
속음기 sok um gi
Einzylinder
single (cylinder)
mono(cylindre)
monocilindrico
Monocilíndrico
monocílindro
(cylinder = cilindro)
monocilindru
одноцилиндровый [odnotsilinDROvyi]
シングル・単気筒
shinguru / tankitō
μονοκύλινδρο
monokilindro
Tek Silindir
일계통 ilgue tong
Ersatzteile
spare parts
pièces détachées
pezzi di ricambio
Peças de Reposição
recambios (SP) repuestos (SA,SP)
piese de rezervă
запчасти [zapCHAsti]
スペアパーツ・予備部品
supea pātsu / yobi buhin
ανταλλακτικά
antalaktika
Yedek Parça
부석 bu sok
"Klingeln" d. Motors
spark knock, ping
battito in testa, detonazione
Bater pino
detonación
детонация [detoNAtsiya]
ノッキング
nokkingu

διαρροή ρεύματος
diaroi revmatos
Kıvılcım Vuruntusu
Zündkerze
spark plug
bougie
candela
Vela / Vela de ignição
bujía
bujêa (Mex)
bujie

свеча [sveCHA]
スパークプラグ
supāku puragu
μπουζί
bouzi
Buji
스파크 플럭 spark plug
Elektrodenabstand
spark plug gap
distanza elettrodi delle candele
Cachimbo de Vela
hendidura de la bujía
зазор свечи [zaZOR sveCHI]
火花ギャップ
tenka gyappu
διάκενο μπουζί
diakeno bouzi
Buji Kapağı
플럭 스페이스 plug space
Tachometer
speedometer
compteur
contachilometri
Velocímetro
velocimetro
vitezometru
спидометр [spiDOmetr]
速度計
sokudokei
στροφόμετρο (for revs) / ταχύμετρο (for speed)
strofometro / tachimetro
Hız Göstergesi
속도기 sokdogi
Vielzahn
spline
scanalatura
Estrias
шлицевое соединение ['shlitsevoe soedi'nenie]
/ зубчатое соединение [ZUbchatoe soediNEnie]
スプライン
supurain
κοπίδι
kopidi
Şaft Dişi
Speiche
spoke
rayon
raggio
Raio de Roda
rayo (radio)
spiţă
спица [SPItsa]
スポーク
supōku
ακτίνα
aktina
Akor Teki
스포크 spoke
1. Ritzel,
2. Kettenrad,
3. Zähne
sprocket:
1.countershaft sprocket
2.rear sprocket
3. sprocket teeth F/R
pignon
pignone
Engrenagem
1: Pinhão
2: Relação traseira / Coroa
3: Dente de engrenagem
1. piñon
2. catalina
3. Dientes de piñon/catalina
(Mex. Sprocket = esproket OR estrella)
pinion:


1.pinion faţă


2.pinion spate


3. dinte pinion

sprocket - шестерня [schesTERnya]

1. звёздочка [ZVEzdochka],
2. задняя звёздочка [ZAdnyaa ZVEzdochka],
3. teeth - зубья [ZUbya]

スプロケット:

1.カウンターシャフトスプロケット

2.リアスプロケット


3. スプロケットの歯
supuroketto:

1.kauntāshafuto supuroketto

2.ria supuroketto

3. supuroketto no ha
1. μπροστά γρανάζι
2. πίσω γρανάζι
3. δόντια γραναζιού

1. brosta granazi
2. piso granazi
3. dontia granaziou

"1. Grup Mili Çarkı / 2. Arka Çark / 3. Çark Dişi "
스프라켓 spracket
starten, anlassen
(starter) to start
démarrer
avviare
Ligar o motor
arrancar (motor de arranque)
demaror / electromotor
стартер [STArter]
エンジンをかける
(セルモーター)
enjin o kakeru
(seru mōtā)
εκκίνηση
ekinisi
Marş
스타터 sta tuh
Stahl
steel
acier
acciaio
Aço
acero
oţel
сталь [stal']
スチール
suchīru
ατσάλι
atsali
Çelik
강철 gang chul
Hub
stroke
course
corsa
Curso
carrera
cursă
такт [takt]
ストローク
sutorōku
διαδρομή (as in bore & stroke)
diadromi
Vuruş (Zamanlı as in 2-stroke)
작동 jac dong
Drehzahlmesser
tachometer
tachymètre
contagiri
Tacômetro
tacómetro, cuenta revoluciones
kilometraj
тахометр [taKHOmetr]
タコメータ
takomēta
στροφόμετρο (for revs) / ταχύμετρο (for speed)
strofometro / tachimetro
Devir Saati
태크미터 taku mituh
Rücklicht
tail lamp
(tail light)
feu arrière
luce posteriore
Lanterna traseira
piloto trasero
calavera (Mex)
lampă spate
задняя фара [ZAdnyaya FAra]
( задний фонарь [ZAdnii foNAr'])
テールランプ
tēru ranpu

πίσω φανάρι
piso fanari
Arka Lamba
뒷등 duit deung
Tank, Kraftstoffbehälter
tank (usually fuel tank)
réservoir
serbatoio
Tanque / Tanque de Gasolina
depósito, tanque
rezervor
бак [bak]
タンク
tanku
ρεζερβουάρ
rezervouar
Tank
연료통 yun ryo tong
Stössel
tappet
poussoir
asta
Tucho
leva
толкатель клапана [tolKAtel' KLApana]
タペット
tapetto
ταπέτο
tapeto
Klavuz (Diş Çekilmiş)
Dicke
thickness
épaisseur
spessore
Espessura
espesor
grosime
толщина [tolschiNA]
厚み
atsumi
πάχος
pachos
Kalınlık
두깨 du kae
anziehen, festziehen
tighten
visser
stringere
Apertar
apretar
strâns
затянуть [zatyaNUt']
締める
shimeru

σφίγγω
sfigo
Sıkılaştırmak
꽉 쪼여 kkawc cho yu
drosselklappe
throttle
gaz
valvo a farfalla
regulador de pressão
acelerador
pedalie de acceleraţie
дроссель [DROssel']
/ газ [gaz]
スロットル
surottoru
γκάζι
gazi
Gaz
연료 yun ryo
Gaszug
throttle cable
accélérateur
filo del gas
Cabo do Acelerador
cable de acelerador
cablu acceleraţie
тросик газа [TROsik GAza]
スロットル ケーブル
surottoru kēburu
σύρμα γκαζιού
sirma gaziou
Gaz Teli
연료 케이블 yun ryo cable
Reifen
tire (Tyre - UK)
pneu
pneumatico
Pneu
neumático, llanta, goma
Knobby tire = llanta de tacos
Inner tube = camara (Mex)
cauciuc / pneu
покрышка [poKRYshka]
タイヤ
taiya
ελαστικό
elastiko
Teker
타이어 ta I uh
antreten
to kick
fouler
avviare a spinta (a pedale)
Dar pedal
arrancar
a lovi
заводить [zavoDIt']
キック
kikku
μανιβελιάζω
maniveliazo
Ayak Marşı
발로차 bal ro cha
anschieben
to push
pousser
spingere
Apertar / Empurrar
pulsar
a împinge
толкать [tolKAt']
押す
osu
σπρώχνω
sprochno
Basmak
밀어 mil uh !
Werkzeug
tool
outillage
utensili
Ferramenta
herramienta
instrument
инструмент [instruMENT]
工具
kōgu
εργαλείο
ergalio
Alet
연장 yun jang
turn signal
señal de vuelta
direccional (Mex)
semnalizator
поворотник [povoROtnik]
φλας
flas
Dönüş Sinyali
깜박이 kam bag I
Zweitakter
two stroke
deux temps
due tempi
Dois Tempos
dos tiempos
doi timpi
двухтактный [dvukhTAktnyi]
2ストローク
tsū sutorōku
δίχρονος
dichronos
İki Zamanlı
이계통 yi gye tong
Kreuzgelenk
U-joint / cardan joint
giunto universale / giunto cardanico
Junta universal / junta de Cardan
îmbinare U / reductor
карданная передача [karDAnnaya pereDAcha]
ユニバーサルジョイント
yunibāsaru jointo
σταυρός άξονα
stavros axona
U bağlantı
유 조인트 u joint
Ventilfeder
valve spring
ressort de soupape
molla valvola
Mola de Válvula
muelle de valvula
arc supapă
пружина клапана [pruZHIna KLApana]
バルブスプリング
barubu supuringu
ελατήριο βαλβίδας
elatirio valvidas
Sübap Yayı
발브 스프링 balb sping
Verschleiss (verschlissen)
wear (worn)
usage (usé)
usura (usurato)
Desgasto (desgastado)
desgastar (desgastado)
uzat
износ [izNOs]
摩耗(摩耗した)
mamō (mamō shita)
φαγωμένο
fagomeno
Aşınma
달었어 dal ut suh
Gewicht
weight
poids
peso
Peso
peso
greutate
вес [ves]
重さ
omosa
βαρός
varos
Ağırlık
무개 mu gae
Rad
wheel
roue
ruota
Roda
rueda
roată
колесо [kaleSO]
ホイール
hoīru
ρόδα
roda
Teker
바퀴 ba kwi
Felge
wheel rim
jante roue
cerchio
Roda / Aro da roda
llanta
rin = rim (Mex)
geantă
обод колеса [Obod kaleSA]
ホイール リム
hoīru rimu
στεφάνι ρόδας
stefani rodas
Teker jantı
바퀴 림 ba kwi rim
Member login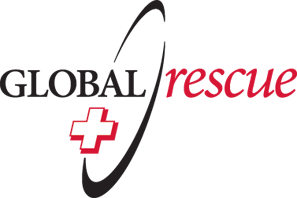 Global Rescue is the premier provider of medical, security and evacuation services worldwide and is the only company that will come to you, wherever you are, and evacuate you to your home hospital of choice. Additionally, Global Rescue places no restrictions on country of citizenship - all nationalities are eligible to sign-up!