2013 Photo Contest for 2015 Calendar
ENDS January 31, 2014

The Horizons Unlimited Photo Contest is an annual event for travellers to showcase their best photographs from their travels around the world, so get your entry in soon!
Update on Contest dates - Please note!
In the past we have used Cafe Press to print calendars on demand. However that is quite expensive for the buyer, and there is very little profit to share with the photographers! :-(
We were approached by Octane Press, a company with a large distribution network, who are (rightly!) impressed by our calendar photos. They have offered us an opportunity to produce a bigger, better calendar at a lower price, with worldwide distribution and potentially a larger profit to share with the photographers.
The catch is the timing - in order to have calendars printed well before the peak autumn sale season, for the 2014 calendar, the deadline was early May! So, the calendar producer has selected 12 winners from previous years to produce a 'best of' calendar for 2014, and those photographers will share the profits from the 2014 calendar sales.
What about this year's contest? We've decided to extend the entry deadline to Jan 31, 2014, which will allow enough time to properly put the 2015 calendar together. We also have a new prize from Global Rescue.
Check out this years fantastic prizes from Compass Expeditions and Progressive Suspension!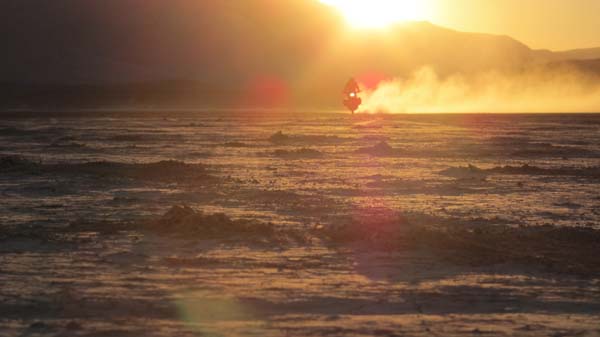 Grand Prize 2012 Winner - Photo By Martin Hurley, rider Benton Thompson, in the Black Rock Desert, Nevada, USA
Martin receives the Compass Expeditions Trip prize.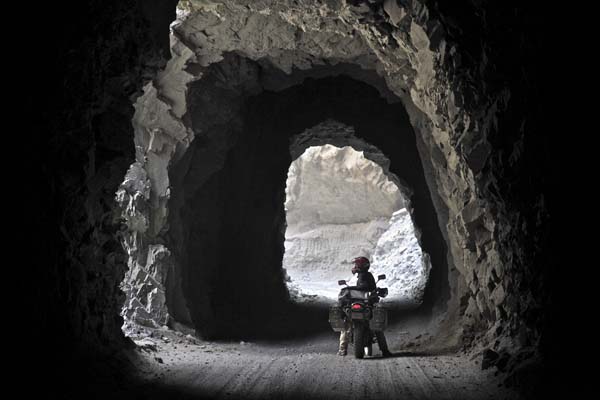 ---
Prizes
Grand Prize is a South America Tour with Compass Expeditions!

Dec 2014 to Jan 2015 - This wonderful 9 day tour by Compass Expeditions explores the scenic wonderland of the famous Chilean Lakes District, the frontier lands of Chiloe Island and the epic riding experienced as you cross the Andes and ride into Argentina. As with all Compass Expeditions rides the lucky winner will be aboard a BMW F650GS Twin. Approximate Value at time of writing: $3990. You are responsible for your transport to the start point of the Tour. Airfares and transport are NOT included.
First Prize is a Progressive Suspension Makeover, approx value US$650. (This prize is ONLY for winners in the USA and Canada.)
(The shock is available for popular models only, not all. Winner is responsible for any customs and duties payable. Progressive Suspension is awarded rights to use the Photo in promotion and advertising).

NEW! First Prize (non USA and Canada) is an Individual Annual Medical & Security Membership (up to 45 days per trip) from Global Rescue, value of $655. Global Rescue is the premier provider of medical, security and evacuation services worldwide and is the only company that will come to you, wherever you are, and evacuate you to your home hospital of choice. Additionally, Global Rescue places no restrictions on country of citizenship - all nationalities are eligible to sign-up!
ALSO: The best 13 photos will be used in the calendar, and those photographers will share equally in half the proceeds. All Winners will also get a free calendar, and 1 year Gold Member status on the HUBB! Your photos could also be in an HU DVD or on the website!
---
Previous Winners: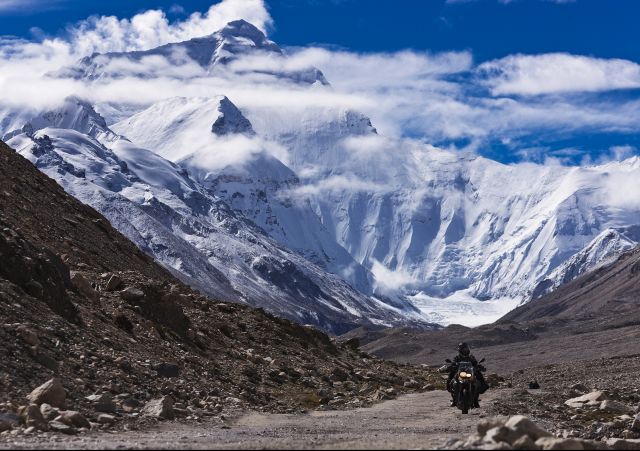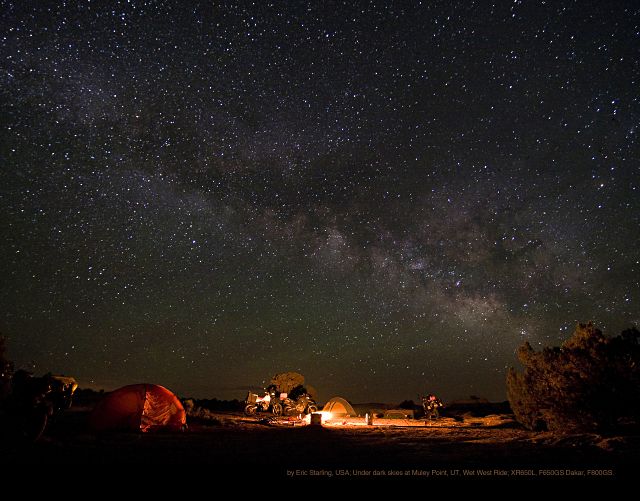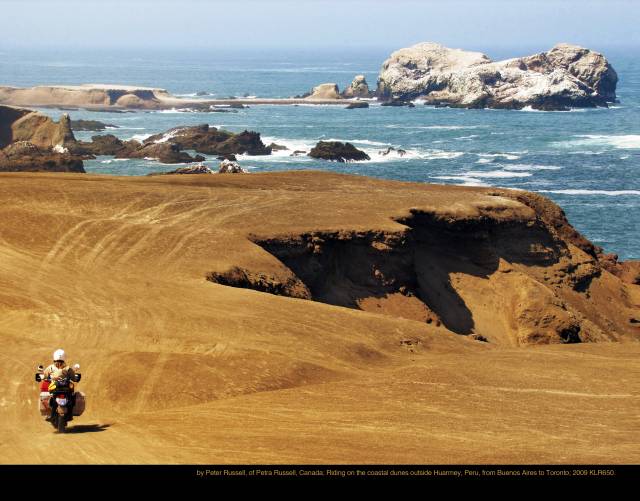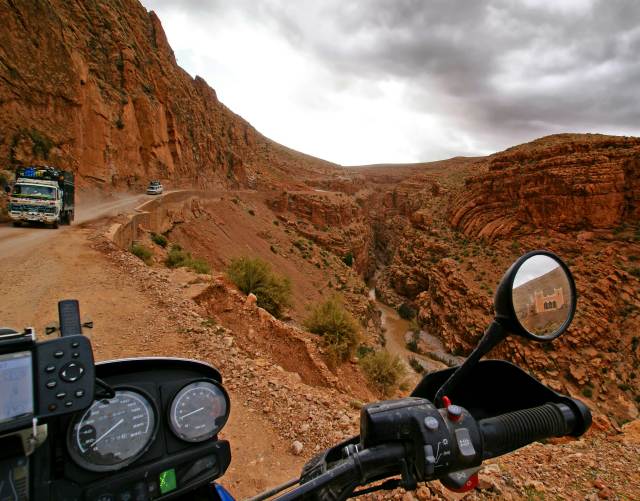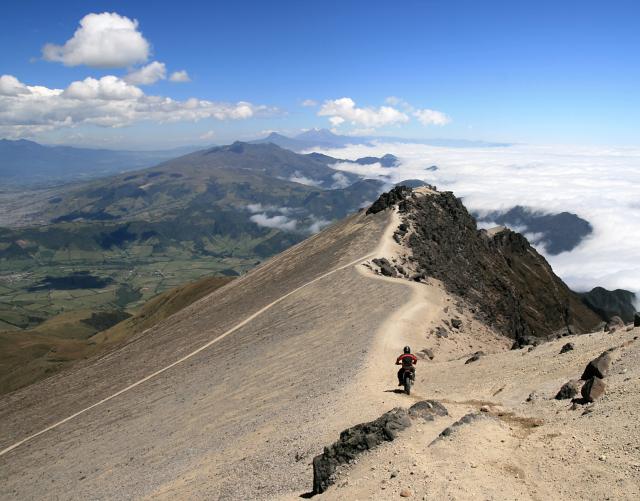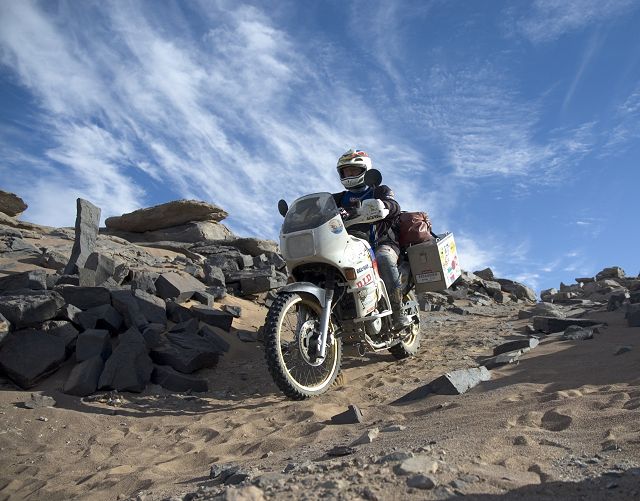 First Prize 2007 Contest: Photo by Stefan Thiel, Germany, www.stefan-thiel.info; of Giancarlo 'Carlo' Albrecht (Germany); On the piste from Rissani to Zagora in Morocco, Honda Transalp.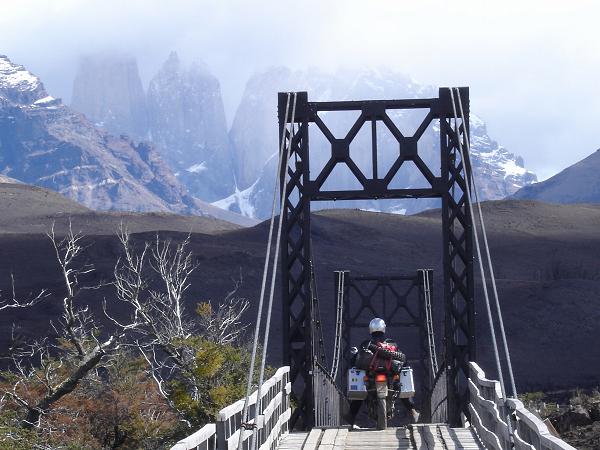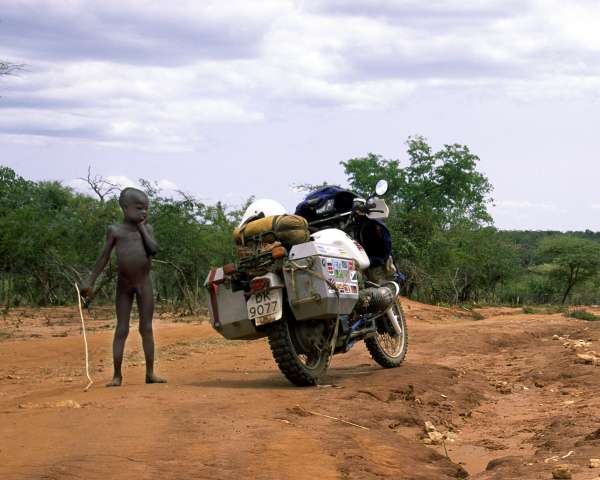 ---
Details:
Submit up to 6 photos, in high resolution jpg or tif format using the form below.
Photos must clearly portray MOTORCYCLE Travel. The whole bike doesn't need to be in the picture, but there must be a motorcycle in the picture.
Copyright remains with the photographer, but Horizons Unlimited (HU) requires the right to:

publish the photos on the Horizons Unlimited website as we see fit,
in Horizons Unlimited DVD's, and
in the Horizons Unlimited Travellers Calendar. If used in the Calendar, you will receive a portion of the proceeds.
You will always get credit for your photo wherever it's used.

If you are NOT THE PHOTOGRAPHER - please don't submit it!

For the contest entry, you can send any file size from 800x600 up. We MUCH PREFER full 2300x1800+ pics ready to use.
BUT to be a winner, so we can publish the calendar, you must have available at least 2300x1800 (2272 x 1731 will BARELY do) pixel or greater files, at a high jpg quality. Either dimension or both can be larger!

PLEASE don't submit a photo if you don't have this resolution! Lower resolution photos CAN NOT be used.

Photos will be printed at 8.5 x 11 inches (A4/letter).
Remember, contest closes August 1, 2013, so get your entry in soon!
---
Enter your First photo here:
(subsequent photos get a much simpler form!)
It will take a while for the file to upload - be patient and do NOT retry/resubmit unless you get an error message!


You will get an error message if there is a problem, or the next page to upload your second photo.