HU Travellers Meeting North Carolina 2014
THE PREMIER OVERLAND ADVENTURE TRAVEL EVENT FOR MOTORCYCLISTS
Horizons Unlimited Travellers Meeting
Thursday Sep 4 - Saturday Sep 6, 2014 - Stecoah, North Carolina
It's All About Overland Adventure
Whether you're a seasoned veteran with wisdom to share or a complete novice hungry for ideas and guidance, it doesn't matter if you ride a motorcycle, a bicycle, or drive an expedition vehicle...
Horizons Unlimited meetings are for everyone who dreams of adventure along the road less travelled.
Horizons Unlimited North Carolina Event Schedule
The event is taking place from Thursday, Sep 4 to Saturday, Sep 6, 2014.
The Registration Tent will open for check-ins at 1 pm on Thursday, Sep 4, with the first presentations beginning at 6 pm. Last presentations will be Saturday night.
There will be slide shows and tech clinics on Thursday, Friday and Saturday evenings, and all day Saturday. Come early and make it a great weekend! We recommend riding on Thursday and Sunday, and participating in the presentations and clinics in the evenings, Friday and Saturday.
As well as hearing inspiring stories of overlanding adventure from around the world, you'll get the low-down on preparing for your journey, navigation, first-aid, photography, filming and a host of other essential topics. Whatever your past experience or future plans may be, there's something for everyone.
Presenters at HU North Carolina
2014

include...
| | |
| --- | --- |
| | Life on a Bike - 2UP Riding the World! |
2UP traveling on a 32 year old bike through all South American countries and north through Central America to USA & Canada.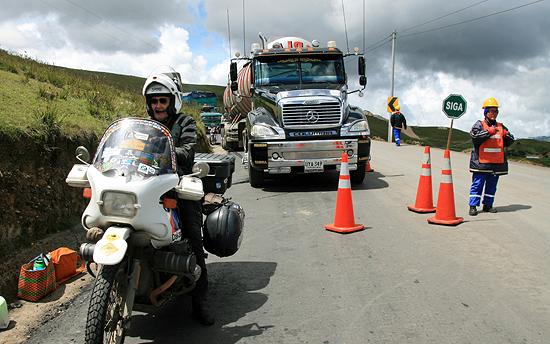 "When Carol and I met in 1983 she had just returned from backpacking around the world and I was planning a motorcycle trip around Australia & New Zealand. I asked her to join me and that was the start of our 'Life on a Bike'. In 1997 we left for an 18 month adventure around the world on our 1981 BMW R80 G/S and ended up being away 4 years 2 months and 17 days through 57 countries and 200,000 kms.
'Normal life' would never be the same. In 2007 we sold everything except our BMW and set off again. We spent 3 years in South America including traveling up the Amazon River on 3 boats and following 2 Dakar Rallies. After shipping to Panama we traveled through Central America and had the last 3 years in North America.
This May we plan to ride in Cuba then spend the summer in the USA and Canada. Next year Russia, Mongolia and Europe are on our agenda."
| | |
| --- | --- |
| | Small Bike Through Peru |
Stories and pictures from my weeks in Peru on a small motorcycle, including flat tires, food poisoning, deserts, and of course, Machu Picchu.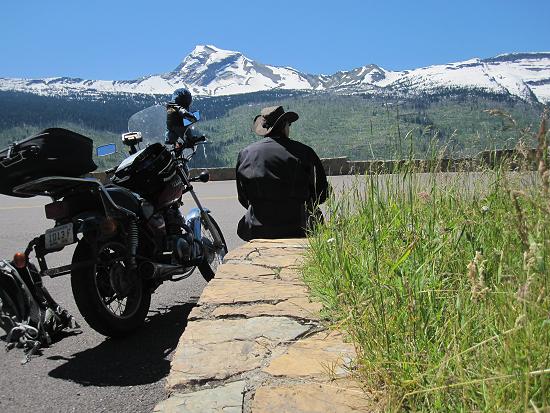 Andrew Pain is a writer and adventure motorcyclist living in Milwaukee, WI. Preferring travel on small motorcycles, he has written several book on traveling on a motorcycle under 300ccs.
Dave Allgood

The Continental Divide South to North
2013 Continental Divide Ride from the Mexican border to the Canada border I would like to share my experience on the Continental Divide including some pictures of what to expect, some advice (for what it's worth) on what you need to take, and some advice on how to prepare, as well as some resource references.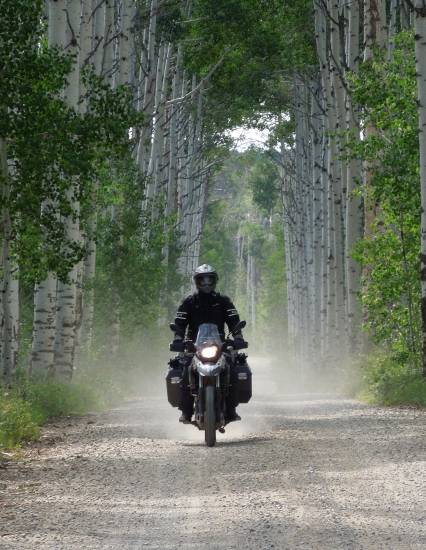 After riding road bikes for many years I started Dual Sport Riding about 5 years ago and have explored many trails and two tracks in my home state of Michigan. I retired last year to have more riding time and my first adventure was the Continental Divide Ride.
Educational Sessions
Because Horizons Unlimited meetings are also about informing, not just inspiring!
| | |
| --- | --- |
| | Going Small and Anatomy of Cheap |
Going Small - Talking about luggage, because no one wants to pick up a heavy motorcycle I travel on a small motorcycle, and so should you. But even if you don't you can still earn from the little guys. Small bike means small luggage, and I'll talk about the minimum amount of stuff you should pack to live on your motorcycle for as long as you want.
Anatomy of Cheap - How and where to spend, and save, money for your trip It's perhaps the most common question people ask – how do you have the money for it? From prep through coming home, we'll talk about where to spend, and where not to, to get the most out of your dollars on the road.
LOTS of presentations to come! As people register to present we'll list them here.
How about you? We're all here to learn, and there's LOTS to learn! We want to do more presentations and seminars - but we need volunteers to give them! Any topic you can contribute having to do with motorcycle travel, maintenance, planning etc, lasting 20 minutes or more, would be great. Please contact me here to volunteer.
Presenters at HU North Carolina
2013

included...
| | |
| --- | --- |
| | The Roads Less Traveled: My Latin America Sampler |
Determined to see as much of South America as possible Peter Bodtke rode through countries and down roads not commonly taken by motorcyclist from the U.S., riding through Venezuela, Guyana, Suriname and French Guiana. Visiting every country except Paraguay, Bodtke visited 21 countries in total, including Jamaica and Cuba, in only 9 months. The time flew by and a schedule sadly pushed me forward, so I call the trip a sampler, instead of an extensive immersion. This presentation will be the travelog, widest selection of stories and photos.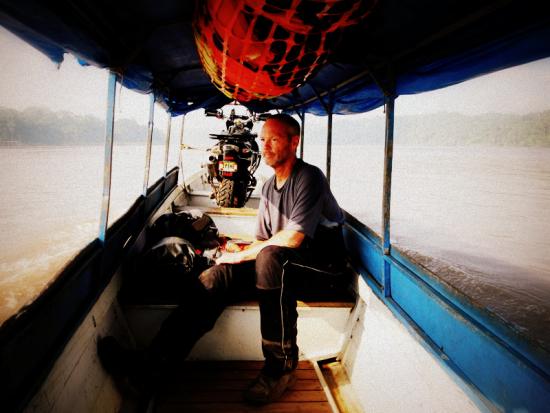 | | |
| --- | --- |
| | 7 months and 10,000 miles on the cheap |
Wandering through Mexico and Central America solo. I went 7 months and 10,000 miles with no spanish, no gps, never used wifi before, nill computer experience, never owned a camera before little money, etc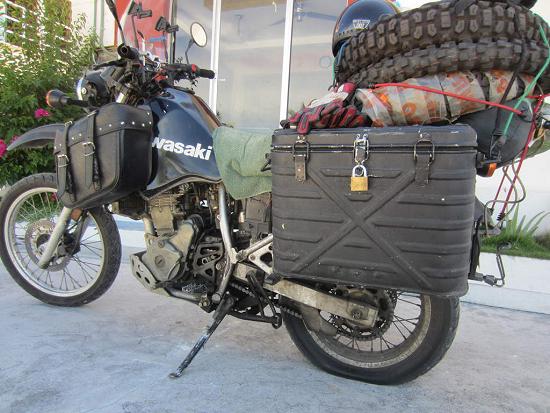 David and Emy Woodburn

31 days in Republic of Congo
One of the top ten motorcycle journies in the world. We were, we believe, the last overlanders to cross Zaire, as it collapsed into many, many years of civil war. It took us thirty one days of toil, improvization and enormous uncertainty to travel 1,200 miles from Republic of Central Africa to Rwanda.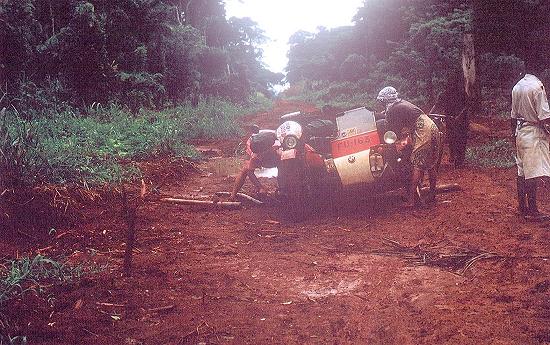 | | |
| --- | --- |
| | Alabama Motorcycling Legend |
I've done a few RTW trips on several bikes I built, as well as the cannonball across the USA on a 28 Indian. After the HU meet, I will head west, doing the Trans America trail on a Harley.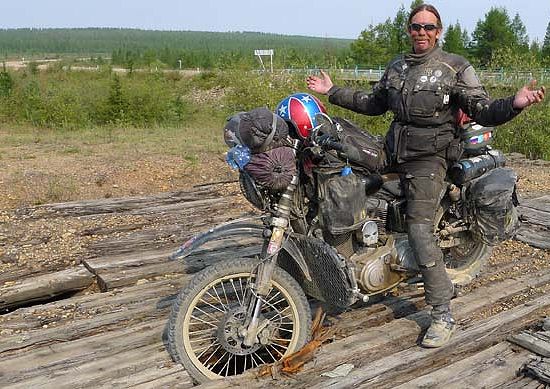 | | |
| --- | --- |
| | How it all began. The story of Grant and Susan's 11-year trip around the world, without a plan or a clue! Heaps of great pics! |
"Grant and Susan Johnson are icons in the round-the-world (RTW) motorcycling community. The Johnsons host - or more appropriately write, edit, produce, manage and coordinate Horizons Unlimited - a global network of motorcycle travelers... and a bona fide adventure motorcycling phenomenon." Dan Hilton, Rider Magazine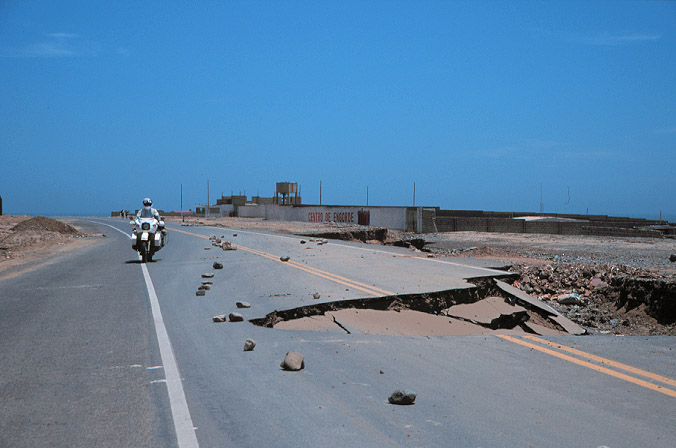 Education
Lenn Rainwater

Riding the Alps on your own!
Lenn Rainwater has ridden over 100,000 miles around the US and Europe. She enjoys planning rides and exploring on a bike. She has learned from others and likes to share her knowledge in return.
Lenn will be presenting two topics:
Riding the Alps on your own
Learn how to plan and prepare including renting a bike, when and where to go. Lenn rode the Alps twice in the last two years. She will discuss what to pack, things to consider in advance such as credit card notification, phone options, getting cash, trip insurance, accident insurance, ways to save money, what type of electronics to take, how to pack, and advantages/disadvantage to guided tours.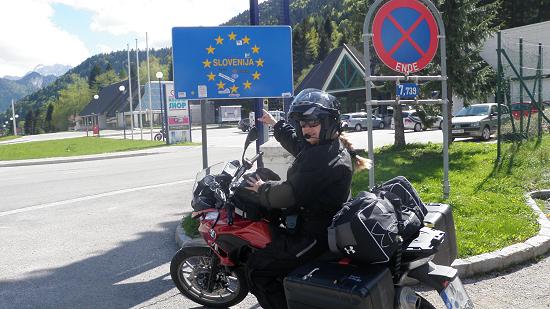 Accident Scene Management
Whether you are riding alone or in a group and you find yourself in a situation where a rider has gone down, ask yourself honestly, do you know what to do? I would like to share some tips on how to avoid being a part of an accident and what to do should you happen upon one.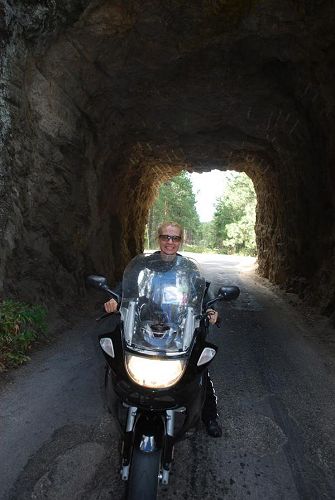 | | |
| --- | --- |
| | 9 months on the road, what works... |
Some things work out well, some break down, others never get used...until you need them. On this second international trip I reduced the load, but things still sneaked into my luggage. Some items were invaluable, others were a waste of space. Stories of the few mechanical breakdowns and how they were dealt with. Making adjustments over the course of the trip to my kit and how I reduced the volume of stuff. Will talk about the value of maps and GPS, spare parts, paperwork, healthcare, clothes, rain gear, camping gear and losing many, many, water bottles...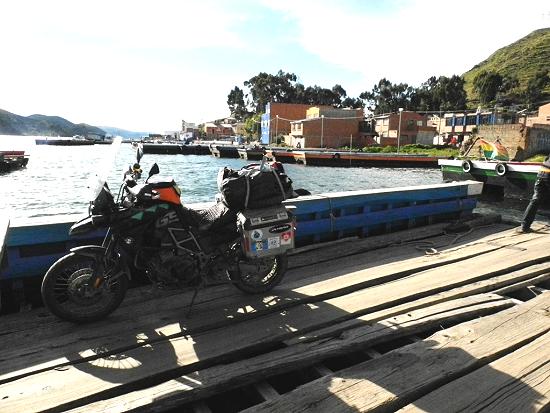 George Parker

Your Bike, Your Dreams, My Travels...
Alaska / Points Between: Slides, Stories, How To Discussion for Novice Travelers
George has been long distance riding since 1970; his longest trip: VA. to Artic Circle via west and northwest, 13,082 miles.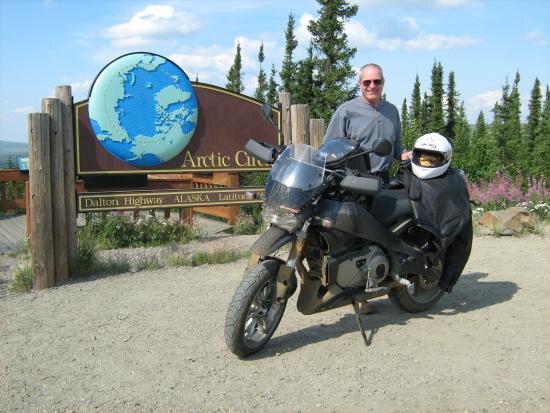 "I will use slides and stories of some of my trips over the last 40 years to discuss prep and travel in North America and how the novice traveler can accomplish their dream trip. Many riders are hesitant to take a long trip because they lack confidence and/or feel they don't have the gear or bike for distance travel. Emphasis will be on the trip, how to use existing bike and gear, and how to gain confidence to ride anywhere. Discussion will center on how to plan, execute, and accomplish the trip from the novice distance traveler's perspective. Points of discussion will also include: expenses, route planning, camping vs. lodging, repairs, journals, and importantly for the novice, 'distance is relative'."
| | |
| --- | --- |
| | Fix that flat! How to change a tire anytime, anywhere! |
Grant's tire changing seminars are always well attended and appreciated. This seminar covers: how to prevent flats in the first place, and fix them when you get one; the best tools and how to use them for tube and tubeless tires; hands-on practical for beginners to experts, optional tire changing contest.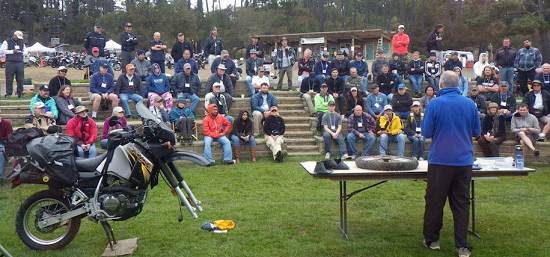 Facilities for a Fantastic Four Days
Iron Horse Motorcycle Lodge, Cabins and Campground
1755 Lower Stecoah Road,
Robbinsville
North Carolina 28771
For more information:
Telephone: 1-828-479-3864
John & Charlene Powell have been welcoming Horizons Unlimited to Iron Horse since 2004, and a friendlier bunch of folks we've yet to meet!
From their Website:
"Iron Horse Motorcycle Lodge and Campground is a secluded 39-acre resort on Stecoah Creek in the smoky mountains of western North Carolina. We are surrounded by the splendor of the Great Smoky Mountains, which provide some of the best motorcycle riding in the world. Iron Horse is within minutes of the famous Tail of the Dragon at Deals Gap, the scenic Cherohala Skyway, Blue Ridge Parkway, Cherokee, Fontana Dam, and the Nantahala River Gorge. Gather around the fire at the Iron Horse Pavilion and enjoy a home cooked meal.
The Pavillion includes a large screen surround sound TV with satellite/VCR/DVD, pool table, karaoke, camp store, and your favorite T-shirts and souvenirs. Check your email or browse the internet using our high speed wireless internet service. Connect with your own wireless laptop or use our public computer located in the Pavilion."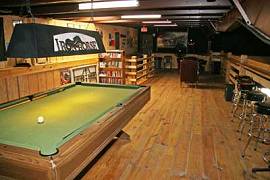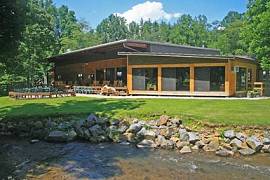 Accommodation
Accommodation is NOT included with your registration fee.
Iron Horse offers full cabin rentals, comfortable cabin rooms, creekside tent camping, RV hook-ups, and bunkhouse accommodations.
Covered bike parking and an unloading ramp are available. Guests have use of the spacious and clean wash house with showers and washer/dryer. See here for more details and rates.
NOTE: You should book early for camping and cabins. For rooms or bunkhouse there is a Horizons Unlimited special -  stay 2 nights get 3rd night free. You must book directly with Ironhorse before May 31, 2014 to reserve rooms at the HU Special rate. Call them at 1-828-479-3864 or e-mail: i...@ironhorsenc.com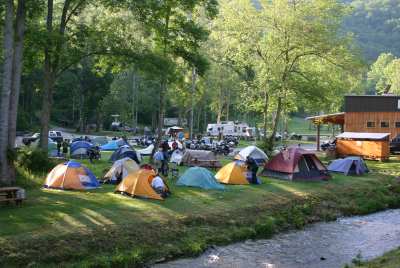 Meals
Meals are NOT included with your registration fee.
"Breakfast and dinner is served daily. We serve quality home cooked meals and fresh baked desserts. All meals are served in the pavilion with comfortable indoor dining, creek side on the deck, or gather round the group campfire. Dining is available for our guests only. Guests should call ahead or sign up for dinner in the morning or at check-in."
Saturday night special: Prime Rib or Fish, includes Salad Bar, Baked Potato, and Dinner Roll
Susan notes: Meals are great, and you will not go hungry! The prime rib is awesome!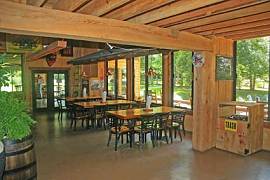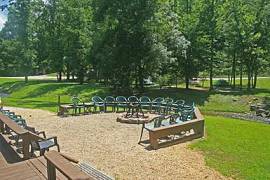 More info on their website, and a review of Iron Horse in "Motorcycle Consumer News." (128kb .pdf).
PRE-REGISTRATION PRICING FOR FULL PASSES

Includes admission to all slide shows, Tech Clinics and demonstrations
on Thursday, Friday and Saturday. Accommodation and Meals are NOT included.

Pre-Register & Pay between:

Event Price

(all presentations and workshops)

December 1 - 31, 2013

January 1 - March 31, 2014

April 1 - August 28, 2014

$35 (saves $30)

$45 (saves $20)

$55 (saves $10)

AT THE EVENT PRICING (APPLIES AFTER 28 AUGUST)

Pay Cash or PayPal on Arrival

Full Weekend Pass

Friday ONLY

Saturday ONLY

$65

$35

$35
SELECT YOUR PRE-REGISTRATION OPTION