| | |
| --- | --- |
| A loop around Australia on BMW wheels ... | |
Ride Tales
An easy way to post your ride reports, whether it's a weekend ride or around the world. Please make the first words of the title WHERE the ride is. See the announcement in the forum for details on posting. Please do NOT just post a link to your site. For a link, see Get a Link.


26 Nov 2008
Registered Users

New on the HUBB

Join Date: Nov 2008

Location: Italy

Posts: 1
A loop around Australia on BMW wheels ...
---
INTRODUCTION
The trip around OZ with our Italian BMW F650 GS started in Townsville QLD on 19th August '07 and finished in Brisbane on 14th September '07. Laura and I got married in Townsville on 11th August '07. We have been living in Tuscany (Italy) since we met in 2001 and we decided to get married in Australia because Laura is an Australian citizen and her parents live in Townsville. I am Italian. We flew back to Italy after our honeymoon on 30th September.
THE ADVENTURE
As we are planning to move to Australia in 2008, we decided to ship over our own motorbike to use it for the trip and then leave it there until we had moved. In this process I have to admit that we underestimated some factors related to the import vehicle laws in Australia, so unfortunately we had to ship the bike back to Italy at the end of our trip. If I had known I wouldn't have brought the bike, actually, it was too expensive. It would have been cheaper and easier to buy and sell one or maybe rent one in Australia. Anyway, by the time I realised the bike was already in Brisbane and our adventure was about to begin.
AN EXPENSIVE DECISION
The bike was shipped from Italy on 22nd June '07 and it arrived in Townsville on the 17th August '07. It was a long process to get through Customs in Brisbane but luckily I relied on a Customs Broker in Brisbane who took care of everything including my money !!!. In fact, I have to say that the service was too expensive. I paid $2500 to clear the bike and have it shipped to Townsville. At that point I had already paid 700€ for the cargo freighter from Italy to Brisbane another $800 paid to ship back to Italy, plus €680 to clear the crate in Italy. A big financial disaster but I can only blame myself for not having tackled the process as necessary !
TACKLING PROBLEMS
However, when the crate arrived in Townsville I thought it was all ready to ride the bike. And … it was not. The Customs Broker did not organise the registration at the Transport Department as agreed, so Laura and I had to wait another couple of days to get the approval permit to circulate in Queensland. Of course, at the Transport Department office in Townsville nobody had followed a similar procedure before. I was a "guinea pig" for Australians. We were told that mine was an isolated case which had happened three times in the last ten years !!! Finally, with the help of the Italian Consulate in Townsville I was able to provide the English copy of the Italian registration documents. It was like a nightmare that my bike was there and I couldn't ride it. Everything was clarified by some documents and declarations provided by the Italian Consul who played an important role in our trip !!! When I got the approval, a simple sheet with a signature on the bottom declaring the bike was free to circulate in Queensland, I felt so relieved because I started believing that I would never have the opportunity to ride my bike in Australia even if I had already overcome all the other problems.
LEAVING TOWNSVILLE
Luckily on 19th August there was good news for us. The bike was cleared to go and we started our trip straightaway on the same day. We left Townsville around lunch time and as soon as we got out of town it started raining ! So, that night we stopped in Balfes Creek only 180 km away. It was destiny that we stopped there because, chatting with John, the owner of the roadhouse, we changed our trip route. Initially, we had planned to arrive on the Stuart Highway going through Winton and Boulia but after he told us about the condition of the roads we decided to continue on the Flinders Highway.
THE FEELING
Despite having heard everybody saying that our trip was too dangerous I didn't realise how true it was. You know, I live in Italy and here there are no isolated, lonely stretches of roads. At that time, I still hadn't seen the two scary movies about the Australian Outback (Wolf Creek and Murder in the Outback). It was the first roadhouse and I already felt we were in the middle of nowhere! Of course I didn't imagine what was waiting ahead for us. I asked Laura to call home and tell them where we were as I started to feel a bit worried. I was particularly worried about the bike, a single cylinder with all that weight to carry around !!! Only a few weeks ago, when I was watching Wolf Creek I froze when I heard the voice of the actor because it was exactly the same voice of a man we met at Balfes Creek. It's a strange feeling that I can't describe with words !!! If I'm lucky to live until 110 I will never forget my first honeymoon night at Balfes Creek! I will have lots to tell my great-grandchildren !!!
ON THE HIGHWAYS
The second day we started riding our pack-horse BMW and we had a really lovely day. We stopped in Cloncurry, we watched a beautiful sunset and we slept soundly in a good hotel. It was the only hotel we used along the road from Townsville to Port Augusta, all the other accommodation facilities we used were roadhouses. It was the day after we moved from Cloncurry to Barkly that I started to understand what friends meant when they tried to discourage us in doing the trip. Lonely stretches of highways where only Laura and I could enjoy the natural view and the spectacular environment of the Australian Outback, which I believe is one of the best places we have on our planet.
PRECAUTIONS
Barkly was quite nice and we enjoyed the good food while we were in the company of some drunk Australian locals. Before arriving in Barkly we had already experienced a stretch of lonely road with no petrol stations for 276 km. On our trip there were two parts of the Stuart Highway where we knew we had to use a jerry can. We had to stop before Barkly to top up the bike with an additional 5 litre jerry can we had filled up in Mount Isa and in Glendambo, too. In Camooweal we met a guy from South Africa who was riding his bicycle from Perth to Brisbane and we had a good chat with him. Strangely enough we met this guy again in Rockhampton four weeks later while we were going back to Townsville.
THE RELIABLE BMW
The BMW started to suffer a little bit with the heat of the desert but everything was okay with it !!! I was always checking if something was wrong at any stop and the top case of the bike was full of repair kits just in case. We didn't have time to enjoy Alice because of our aimed destination of Ayers Rock. So, the night we stayed in Alice we went to Mc Donalds and the morning after we left early.
SUNSET IN THE OUTBACK
The morning in Alice was the 5th day since we had left Townsville and we had planned to stop in Curtin Springs, leave all the equipment there which would have helped our BMW to breathe a little bit, and continue for Ayers Rock where a spectacular sunset was waiting for us. Our plan was to come back to Curtin Springs at night to avoid staying in Yulara where accommodation was more expensive. After having seen the unique sunset at Ayers Rock we went back to Curtin Springs to have a good sleep. Riding the bike in the dark was another experience and luckily in sight of our trip, I had equipped the BMW with additional Wunderlich headlights which helped while riding the bike between cattle, kangaroos and dingoes on the Lasseter Highway.
CLOCKING UP KM
In the morning we left Curtin Springs for Coober Pedy, another challenging part of the trip, the gps trip master had already recorded 2917 km from Townsville and all in only 5 days. By the time we arrived in Coober Pedy our fantastic BMW which we called "Catherine" had clocked up more than 3600 km in six days going through the most arduous roads of our planet. I started to feel more relaxed as I saw how reliable it was !!! Good on her !!!
MAKING FRIENDS
In Coober Pedy, which together with Brisbane became my favourite places in Australia, we stayed two nights in an underground hotel. We decided to have a little break while stopping for two days in Coober. We had time to go visiting the "Breakaways" where another famous movie was filmed "Priscilla Queen of the Desert". Great view in a great desert which became more familiar to me after all the roads we had done. Riding on the sandy roads, the BMW felt lighter without any equipment to carry around. It was during the last stop before arriving in Coober Pedy that we met another couple of bikers riding a Suzuki. They were New Zealanders and they stopped in Cadney Park while we continued on to Coober Pedy. Actually, the morning we left Curtin Springs, we saw them leaving. By coincidence, we met them in Cadney Park where we stopped to have a little chat with them and other travellers. We arranged to meet them in Coober Pedy and we had dinner altogether the second night we stayed there. When we left Coober Pedy we met them again in Glendambo and that was the last time we saw them ! Lance and Kay, a really lovely couple who wanted to shout us dinner as a present for our honeymoon.
WELCOME BACK TO CIVILISATION
Leaving Coober Pedy was gloomy for me. I was starting to like staying there and I was feeling the tiredness of the trip even more in sight of the next stop which was Port Augusta. While in Port Augusta we felt like we were back in civilisation again. Everything seemed normal and I perceived a strange feeling like having had the longest dream of my life. It didn't seem true that it had just happened. I couldn't wait to arrive in Adelaide and have three good relaxing days. In Adelaide all was fine apart from the negative experience at the BMW dealer which caused a few problems. A stop at the BMW dealer was necessary to replace the tyres and do the 20 000 km service. Even though they were nice people, I have to say that they didn't do a good job. We spent three days in Adelaide and we had time to enjoy most of the well-known Indian restaurants and the beautiful suburbs of the city. Next stop: Mt Gam

to reach the southern coast and ride our BMW along the "Great Ocean Road".
MISSION IMPOSSIBLE
The following morning we left Mt Gam

but we were a little bit behind schedule and we were anxious to ride that road with our BMW. The "Great Ocean Road" was coming. We wanted to see the twelve Apostles and take some photos !!! We passed through Port Fairy which is a lovely town and we stopped in Port Campbell to have lunch. There we met a couple of Italians who were on their honeymoon, too. As it was starting to get late again and we didn't want to miss the sunset, we left Port Campbell to stop at the 12 Apostles look out. I started riding the bike faster as I was worried if we could see the 12 Apostles because it was already late afternoon. Riding, riding and riding….. we were almost in Apollo Bay and I hadn't seen any signs to stop for the famous 12 Apostles. Talking through the intercom with Laura I started asking where we were supposed to see the look out but she kept saying: "Don't worry my darling, don't worry we can't miss it, we are in Australia !!!" At Apollo Bay I realised that we had missed the look out ! So, using my skill as an engineer I thought that we still had time to make a recovery plan !!! Arriving in Apollo Bay I saw a sign saying "Scenic Flight to the 12 Apostles", so I turned back and we arrived at an airstrip. There was a young pilot almost ready to go home because it was around 5 pm and a very windy afternoon !!! So, we explained our situation and we asked him to fly over the coastline. He suggested flying the day after because of the wind and the late afternoon. I said: "Look mate , we do not have another possibility because our plan is to stay in Melbourne tonight and more importantly I can't go back to Italy and tell everybody that I missed the 12 Apostles after all the trouble I had in shipping the bike, going through the most dangerous roads of Australia and more ….". Assuring him that I am a pilot too, I convinced him to take off, all the rest is left to your imagination…. On the film I took there are more vibrations in that 30 minutes of flight than in all the film I took on the bike for more than 12 000 km round Australia. However, the adventure was positive as we saw the 12 Apostles and we were happy.
FALSE ALARM
That night we stopped in Melbourne and we had three days there. We went to Phillip Island, and all around the beautiful city of Melbourne. We left for Brisbane and it took another three days stopping in Temora and Narrabri. During these days we had some trouble with the bike which had started to lose oil from the engine. Thanks to the BMW dealer in Brisbane we realised that it was nothing serious, but only something that hadn't been performed correctly in Adelaide. So, the pack-horse again showed its reliability.
TIME TO SAY GOODBYE
While we were in Brisbane we had anther week to enjoy the bike before we decided to ship it back to Italy through the BMW dealer. We met a group of bikers I had been chatting with on the website
www.brisbanebikers.com
and with them we arranged a good trip north of Brisbane. We enjoyed the Gold Coast and riding the bike on the shore at Bribie Island. It was at the end of our third week travelling around Australia when we left our BMW with the dealer and said goodbye….. Despite being on our honeymoon I have to admit that it was a heart breaking moment, our BMW had been so good to us that I didn't want to abandon it as everybody usually does with a rented bike !!! That morning the gps trip master had clocked up 11689 km all on the Australian roads !!! Our beloved BMW got back home safely on 14th November 2007 directly shipped to Tuscany where Laura and I live at present.
CONCLUSIONS
It was an amazing experience and strong proof of BMW's reliability. If I had to do it again I would ask at least another couple to do it together, especially with the single cylinder F 650GS because now that I'm more aware about the lonely stretches of highways I can surely say: "I know the Australian Outback". Thank you, I hope my story will be proofread for possible English mistakes and published in Australia !!!


15 Dec 2008
Registered Users

New on the HUBB

Join Date: Dec 2008

Location: darwin

Posts: 7
First post w00t!
---
Great story aussie biker
Good to see you had fun in the outback.
Locals call it the "GAFA" = great australian f_ck all
Your english spelling is fine!
I did the Barkly recently, too........lots of nothing out there!
Lots of great riding in Italy, too....the best place to ride a ducati!

Mugello MotoGP is the best...the very best!
See you on the road



19 Dec 2008
Registered Users

New on the HUBB

Join Date: Dec 2008

Location: Southend-on-Sea. UK

Posts: 5

---
Great story Ausiebiker;
Although I think on a trip like that, I would like to have had at least 2 cylinders. OK call me chickin.
I trust it will be the first of many.
Good luck and congratulations on tying the knot.


Currently Active Users Viewing This Thread: 1

(0 Registered Users and/or Members and 1 guests)
Posting Rules

You may not post new threads

You may not post replies

You may not post attachments

You may not edit your posts

---

HTML code is Off

---
Next HU Events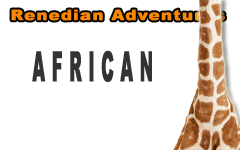 Now that summer is here, get On the Road! Take 30% off the Achievable Dream - On the Road! 2-DVD set until August 31 only.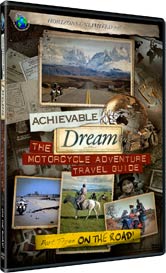 Our veteran travellers share their tips (and great stories) for staying healthy, happy and secure on your motorcycle adventure.
"A fantastic, informative and inspirational DVD."
"It's brilliant - thank you very much!"
Check it out at the HU Store! Remember to use Coupon Code 'ONTHEROAD' on your order when you checkout.
What others say about HU...
"I just wanted to say thanks for doing this and sharing so much with the rest of us." Dave, USA
"Your website is a mecca of valuable information and the DVD series is informative, entertaining, and inspiring! The new look of the website is very impressive, updated and catchy. Thank you so very much!" Jennifer, Canada
"...Great site. Keep up the good work." Murray and Carmen, Australia
"We just finished a 7 month 22,000+ mile scouting trip from Alaska to the bottom of Chile and I can't tell you how many times we referred to your site for help. From how to adjust your valves, to where to stay in the back country of Peru. Horizons Unlimited was a key player in our success. Motorcycle enthusiasts from around the world are in debt to your services." Alaska Riders

10th Annual HU Travellers Photo Contest is on now! This is an opportunity for YOU to show us your best photos and win prizes!
NEW! HU 2014 Adventure Travel T-shirts! are now available in several colors! Be the first kid on your block to have them! New lower prices on synths!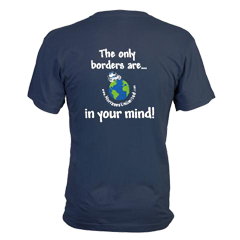 Check out the new Gildan Performance cotton-feel t-shirt - 100% poly, feels like soft cotton!

What turns you on to motorcycle travel?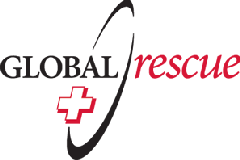 Global Rescue is the premier provider of medical, security and evacuation services worldwide and is the only company that will come to you, wherever you are, and evacuate you to your home hospital of choice. Additionally, Global Rescue places no restrictions on country of citizenship - all nationalities are eligible to sign-up!
New to Horizons Unlimited?
New to motorcycle travelling? New to the HU site? Confused? Too many options? It's really very simple - just 4 easy steps!
Horizons Unlimited was founded in 1997 by Grant and Susan Johnson following their journey around the world on a BMW R80 G/S motorcycle.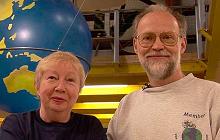 Read more about Grant & Susan's story
Membership - help keep us going!
Horizons Unlimited is not a big multi-national company, just two people who love motorcycle travel and have grown what started as a hobby in 1997 into a full time job (usually 8-10 hours per day and 7 days a week) and a labour of love. To keep it going and a roof over our heads, we run events (22 this year!); we sell inspirational and informative DVDs; we have a few selected advertisers; and we make a small amount from memberships.
You don't have to be a Member to come to an HU meeting, access the website, the HUBB or to receive the e-zine. What you get for your membership contribution is our sincere gratitude, good karma and knowing that you're helping to keep the motorcycle travel dream alive. Contributing Members and Gold Members do get additional features on the HUBB. Here's a list of all the Member benefits on the HUBB.
Books & DVDs

All the best travel books and videos listed and often reviewed on HU's famous Books page. Check it out and get great travel books from all over the world.

MC Air Shipping, (uncrated) USA / Canada / Europe and other areas. Be sure to say "Horizons Unlimited" to get your $25 discount on Shipping!
Insurance - see: For foreigners traveling in US and Canada and for Americans and Canadians traveling in other countries, then mail it to MC Express and get your HU $15 discount!
All times are GMT +1. The time now is
10:35
.