HU Travellers Meeting Ireland 2014
5th Annual Horizons Unlimited Overland Adventure Travel Event
Friday July 18 - Sunday July 20, 2014 - Enniskillen, Ireland
It's All About Overland Adventure
Whether you're a seasoned veteran with wisdom to share or a complete novice hungry for ideas and guidance, it doesn't matter if you ride a motorcycle, a bicycle, or drive an expedition vehicle...
Horizons Unlimited meetings are for everyone who dreams of adventure along the road less travelled.
Horizons Unlimited Ireland Event Schedule
The event is taking place from Friday, July 18 to Sunday, July 20, 2014.
The plan is simple. Show up on Friday afternoon, meet people and setup. Travel Presentations and Tech seminars are planned throughout the meeting, starting Friday evening.
Presenters at HU Ireland
2014

so far...
Stephen Clark

How To Spend Your Redundancy
A 6 month solo trip visiting Morocco, parts of Europe with a touch of Turkey whilst making new friends along the way.
The dream began way back when in junior school around the time we joined the EEC and by 1985 (a year or two later...), I had finished reading Jupiter's Travels and bought myself a Suzuki 250. The first time I pushed the starter button I knew this was the only way to travel. I saved like mad, then bought a house; I saved again, then got married; I saved again, then went to university; I saved once more, then cleared the mortgage; I saved again, then was made redundant... I packed my bike.
After nearly 30 years of dreaming I was finally planning my trip - they say the fun is in the anticipation? Well I say they need to travel. I may have many years and miles under my belt, even short European trips, but nothing could have prepared me for the fun that every day on the road as a solo traveller could bring.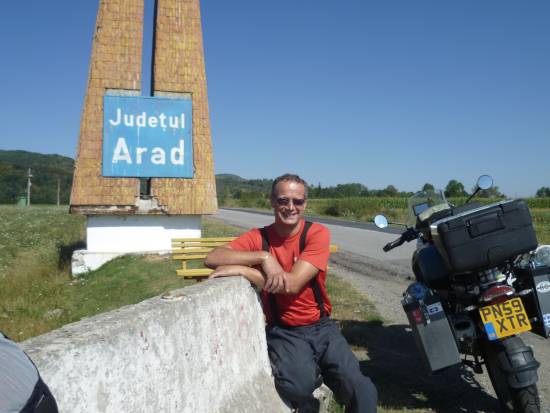 My presentation will be about the trip planning, the early days of getting accustomed to another day on the road, visiting Morocco, making new friends, the easy (and not-so-easy) border crossings and the shock of returning home and attempting to settle into a routine of work.
Liam McCabe

Make it up as you go along...
The story of my 4 year round the world journey, leaving Belfast in 1999. Photos and short videos.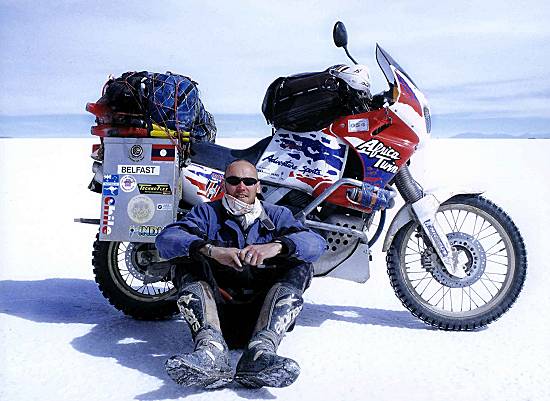 Liam McCabe travelled round the world leaving in 1999 on a Honda Africa twin and spent 3 years and 9 months on the road.
Jeff Smith

Mexico & The Copper Canyon
Copper Canyon, Mazatlan, Durango, Real deal Catorce, Zacatecus, Chihuahua. Ride with me through the Copper Canyon and some of the most exciting and beautiful cities of old Mexico.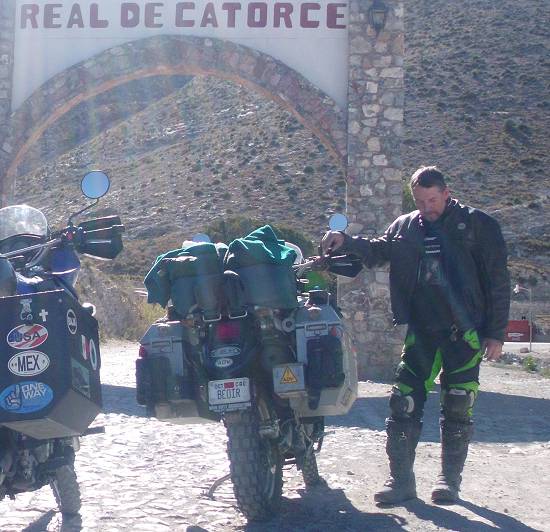 Jeff has 40+ years riding motorcycles. Riding experiences: US: most all of the states including Alaska, Canada: most of the provinces including the Yukon & NWT... Rode the Dempster in a driving rain, Mexico: road through the Copper Canyon, the Devils Backbone, etc. Western Europe, and will be on a RTW trip when he attends the meeting in Ireland.
| | |
| --- | --- |
| | Bernard Smith |
Bernard Smith circled the world and returned to write 'Touching the World' - the story of his journey with the first blind person to circumvent the globe on a motorcycle.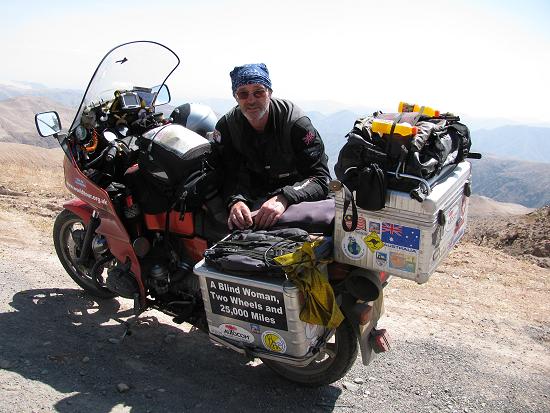 The presentation will give a short background into the 'perception' of our journey before moving onto specific events experienced on the journey.
| | |
| --- | --- |
| | One woman's solo motorcycle journey from London to Capetown |
Claire quit her city career in 2012 to live the dream and spent 9 months riding solo from London to Capetown via the East Coast of Africa. 27 countries, 18k miles and several brushes with death later, she made it and lived to tell the tale!
"A brief foray into why I took this journey and the reactions of those around me. Then 5 stories highlighting some of the many ups and downs (mostly ups, but not before it looked as though I might well end up abducted/dead/missing a few limbs on each occasion!) along the way - many of which centred around the theme of my experiences as a lone female, but I'm sure equally applicable to any adventurous/mad person of who's keen to really experience another continent."
Liam and Naomi McIlhone

Up On The Roof - Adventures in South America in an old Land Rover Discovery
Cultural diversity, vast landscapes, dramatic scenery and wide horizons enticed grandparents Liam and Naomi McIlhone, to explore South America in a 19-year-old Land Rover Discovery. Previous forays by motorbike into the high Andes and Patagonia had barely whetted Liam's appetite for this fascinating continent, while for Naomi, the opportunity of exploring South America for the first time was irresistible.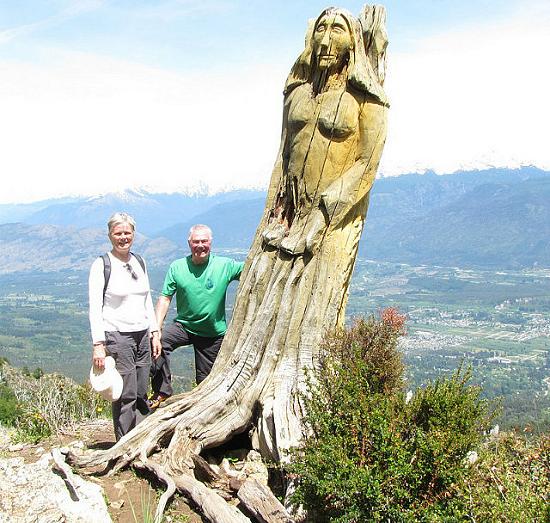 Taking the long route across the Atlantic by freighter, the road trip kicked off in Montevideo, Uruguay in September 2013 and will conclude at the Horizons Unlimited Meeting in Enniskillen, in July 2014.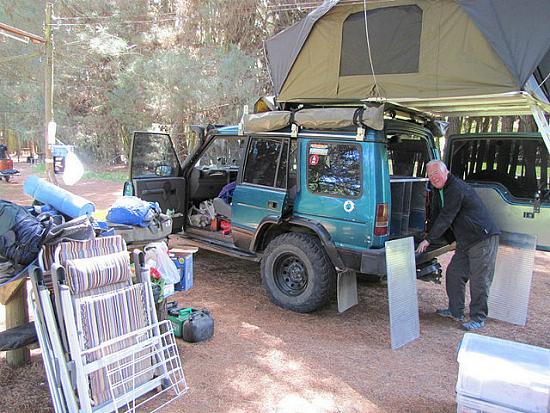 The presentation will include stories and pictures of their adventures in Argentina, Chile, Peru, Bolivia, Brasil and Uruguay.
Aidan McParland

Is the Black Sea really black or what?
Two Irish riders head off on a noble quest to discover why or how the Black Sea got it's name. Or is it just an excuse to ride their motorcycles through eight countries over three weeks?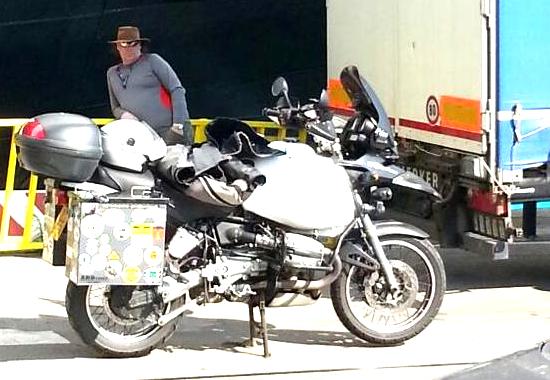 Andy Rutherford

Thrills and Spills of Cycling through South America
"I gave up my job in Edinburgh in March 2013, flew to Caracas with my bicycle (as you do!) and I have been cycling southwards ever since. My plan is to continue through Chile and Argentina and arrive in Punta Arenas in Southern Chile in March 2014."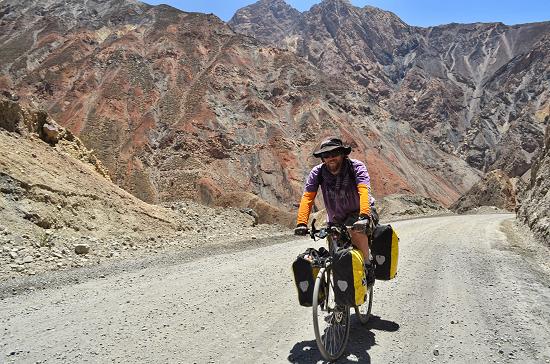 Educational Sessions
Because Horizons Unlimited events are about informing, not just inspiring, we also have a great lineup of educational sessions for you...
| | |
| --- | --- |
| | Achievable Realities with Minimal Means |
Riding in the real world, with a small budget, strong desires and infinite dreams.
More to come...
How about you? We're all here to learn, and there's LOTS to learn! We want to do more presentations and seminars - but we need volunteers to give them! Any topic you can contribute having to do with motorcycle travel, maintenance, planning etc, lasting 20 minutes or more, would be great. Please sign up here.
Presenters at HU Ireland
2013

included...
| | |
| --- | --- |
| | Seán Dillon |
Seán Dillon set out from Ireland in August 2011 to ride from the Arctic Circle in Alaska to the Southern most tip of Argentina, his mission to prove the humble Honda Cub is the king of motorcycles.
After thoroughly thrashing the bike through 46,000 km avoiding the Pan America highway like the plaque, riding through asphalt,dirt,mud, salt, sand, snow and ice the little Honda heroically finished the trip and even added a world record to its accolades for the highest altitude achieved on a Honda Cub at 5706m above sea level on a volcano in Chile.
Along the way Seán had encounters with rebel groups in Mexico, slept with homeless in the united states, slept under bridges, in tree houses,abandoned sheds, boat and houses.
The presentation covers the deranged thoughts of a frustrated Irish man that drove him to pack in his job and go in the search of adventure. It also includes some funny stories, videos, photos and a few road poems to boot.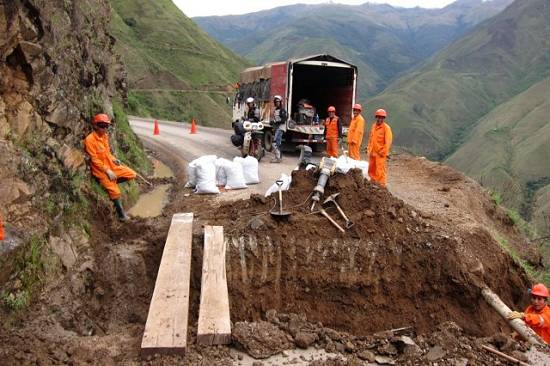 | | |
| --- | --- |
| | Kevin Emans and Mark Kemp |
8 weeks from Magadan to Dublin via the Road of Bones (including the old summer road), the western BAM road then down into Mongolia before turning west towards home.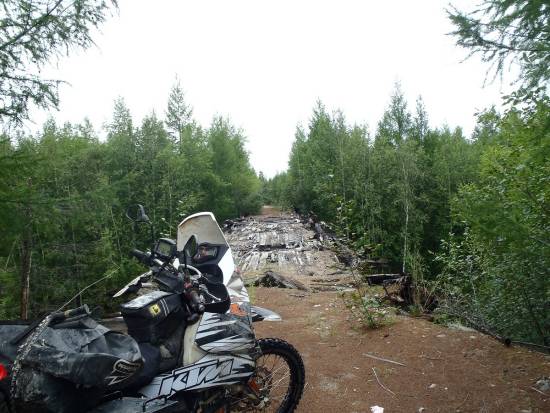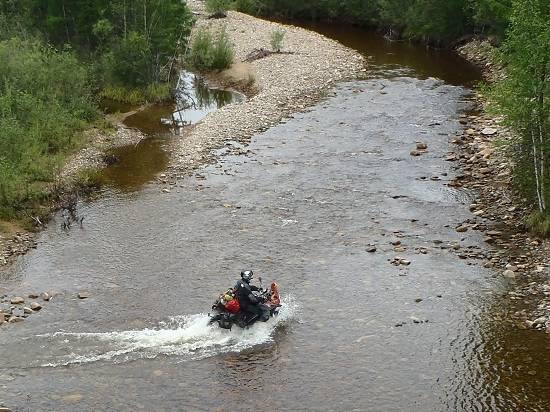 | | |
| --- | --- |
| | Sam Manicom |
Africa! It's all good..., Unless you are a disaster magnet that is. But even then, every disaster is just a new opportunity ... isn't it?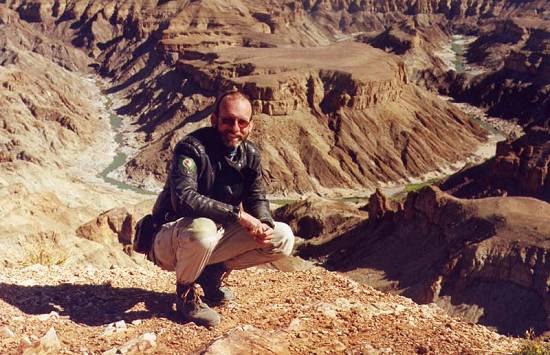 | | |
| --- | --- |
| | Neil and Helen Laughlin |
What would possess someone to build a diesel motorbike in their garage and ride it to Kathmandu? Come along and see...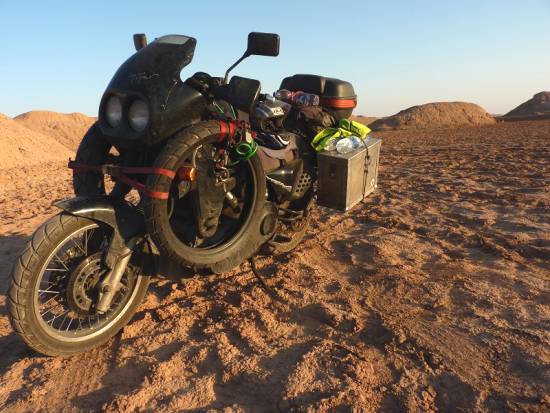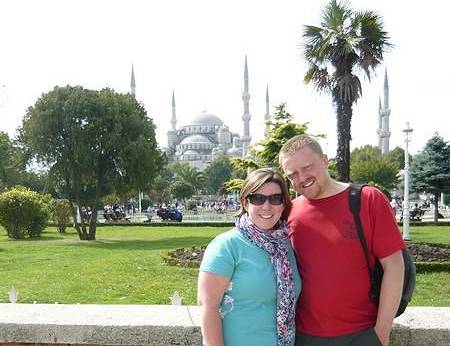 | | |
| --- | --- |
| | Paddy Tyson |
"How forsaking plans and choosing a shit bike can lead to political insurrection, beautiful scenery, fear, excitement, love and new friendship, as well as a sore arse, sunburn, paralysis, dinner with a president and being held at gun point. The bike is the catalyst, let it lead you out of your comfort zone."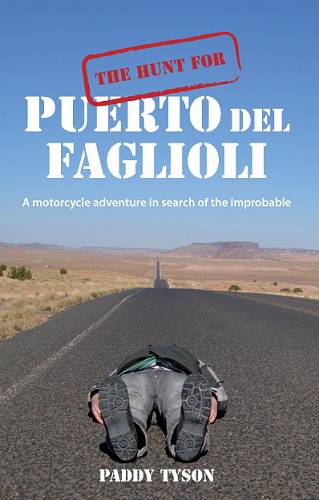 Born in Fermanagh, Paddy is the bestselling author of 'The Hunt for Puerto del Faglioli', a Motorcycle Adventure in Search of the Improbable. Paddy currently works for Motorcycle Action Group as the national campaigns co-ordinator, is an adviser to the Ted Simon Foundation and is the editor of OVERLAND magazine. He also drinks a lot of tea!
| | |
| --- | --- |
| | Brian Foster |
"My route took me up the infamous Karakoram Highway to the 4700m Khunjerab Pass into Kashgar in Xinjiang, and then along the wildly remote Pamir and Wakhan Highways to the lawless border regions between Tajikistan and Afghanistan. From the Tajik capital of Dushanbe, the bike and I trudged across Central Asia in endless 40 degree heat to the ancient Silk Road cities of Samarkand and Bukhara before entering the bizarro world of Turkmenistan. Without missing a beat, my trusty yellow dray carried me across the world of the Ayatollah during Ramadan and then on to Istanbul - the greatest city in human history."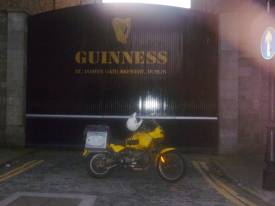 Paul Burns

USA and PSA, From Folsom Prison to the Cancer Ward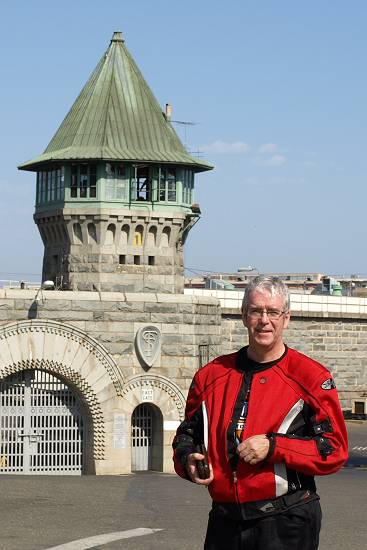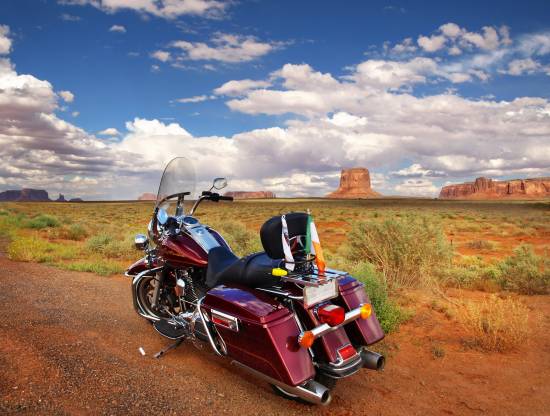 Frank McNelis

Africa for Charity
How to fulfill your dream for adventure and helping people in need - How I combined my quest for adventure and help raise funds and awareness for the plight of some of the poorer people in Zambia.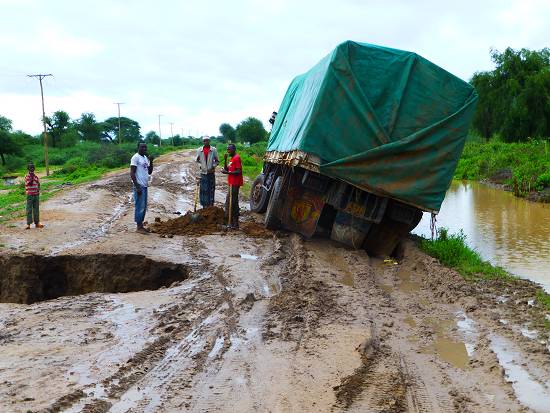 Liam McCabe

Around the world, Making it up as you go along
"I set off in 1999,on a solo trip, to travel around the world on a motorcycle, my camera always at my side. By the time I returned home four years later, I had crossed five continents, and had accumulated thousands of images. "
As with Sam, if you have experienced Liam's presentations in previous years, you will be beating the door down to get in. If you haven't, you are in for a treat.
| | |
| --- | --- |
| | Peter Francon |
"Armed with my '98 500 Bullet, tools, spares and several maps I rode east.
North East India is special in many ways, it's not been spoiled by tourism and infrastructure development. It's home to a host of different tribes whose tribal lives despite being Christianised still involve bows and arrows and at times inter-tribal feuds. It borders Bhutan, Tibet, Myanmar and Bangladesh.
Since the British departed India in '47 many of these tribes have been warring with the Indian army for their independence rendering some areas a little unsafe in which to travel.
My route took me through 5 states, from West Bengal to Nagaland, from plains to mountains, across un-bridged rivers and down the Brahmaputra..."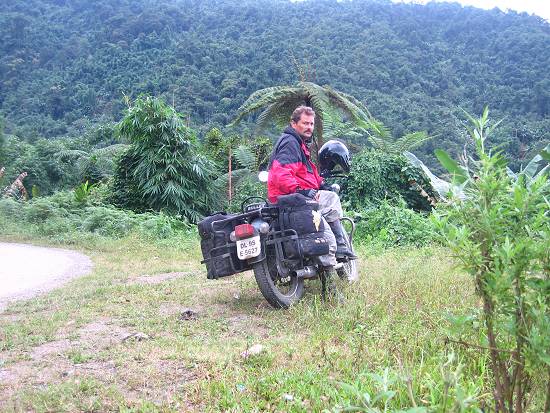 Education
Brian Byrne

Emergency First Aid Awareness
"This is a practical presentation on awareness of first aid and emergency tips for travellers. As an Emergency Medical Technician I have a strong interest in the health and well being of fellow travellers and ensuring that they have the information which will assist them to deal with emergencies on their travels.
The presentation will be supported by a Power Point presentation with group dicussion on the types of emergencies people may experience when travelling. The basic contents of a first aid kit for travelling will be discussed as well as essential information a traveller shoud have with them."
Jay Johnston

I'm a world traveller get me outta here!
"I'm a world traveller - get me outta here! An attempt to help folks create 'get me out of here' bodges to get to the next safe working area."
Where are we?
Presentations, demos, technical sessions, etc. will be held at:
Cavanacarragh Hall
Lisbellaw
Enniskillen, Fermanagh
BT94 5GL
Information and Entertainment!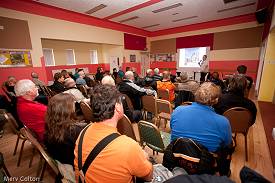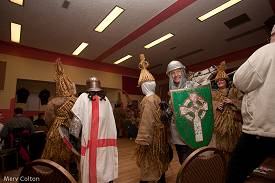 Camping
Camping is at the Lisbellaw Hurling Club, and is included in your registration fee.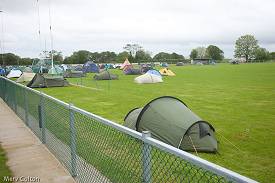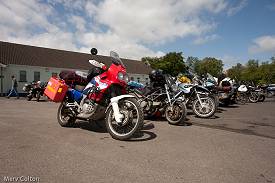 Food
Available a la carte at the event.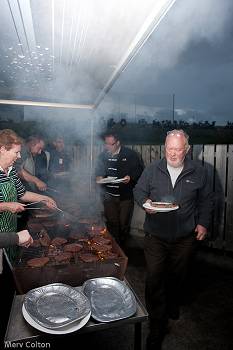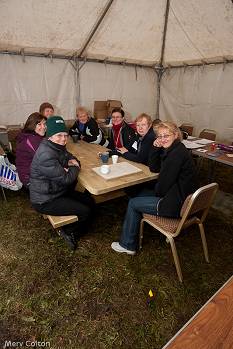 Climate
For 2014, we're holding the event in mid-July, hoping for that elusive Irish summer!
More maps!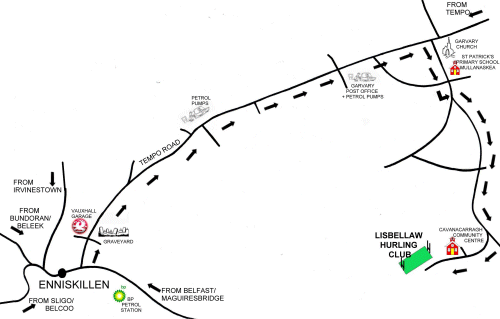 Click the map above for a larger version.
How to get there - Google Maps
PRE-REGISTRATION PRICING FOR FULL PASSES

Includes admission to all slide shows Friday, Saturday and Sunday,
Tech Clinics and demonstrations. Camping is included. Meals are NOT included.

Pre-Register & Pay before:

Event Price

December 31, 2013

£35 (saves £20)

July 12, 2014

£45 (saves £10)

AT THE EVENT PRICING (APPLIES AFTER July 12)

Pay Cash on Arrival

Full Pass

Friday ONLY

Saturday ONLY

£55

£25

£35
SELECT YOUR PRE-REGISTRATION OPTION
---