HU Travellers Meeting Colorado 2014
Horizons Unlimited Campfire and Ride Meeting
Friday July 11 - Sunday July 13, 2014 - Grant, Colorado
It's All About Overland Adventure
Whether you're a seasoned veteran with wisdom to share or a complete novice hungry for ideas and guidance, it doesn't matter if you ride a motorcycle, a bicycle, or drive an expedition vehicle...
Horizons Unlimited meetings are for everyone who dreams of adventure along the road less travelled.
Horizons Unlimited Colorado Event Schedule
The event is taking place from Friday, July 11 to Sunday, July 13, 2014. The schedule is pretty laid back, as you'd expect since Greg Frazier is the local organizer (Dave Rankine and Chris Kelly are actually doing all the work!)
Friday, July 11
1:00 pm - 11:00 pm
Campground open for Check-In, campsite set up
1:00 pm - 8:30 pm
Day rides over and around the Rockies, tire kicking in campground, cooking, camping
8:30 pm - 9:00 pm
Plan for Saturday Rides - Dave Rankine
9:00 pm - ??
Introductions, campfire chill and swill (if allowed by Forest Service)
Saturday, July 12
9:00 am - 6:00 pm
Campground open for Check-in
9:00 am - 9:00 pm
Day rides, tire kicking, cooking, camping, schmoozing, tall tale telling
9:00 pm - late

Feature Presentations:

Driven - Solo to the Arctic Circle - Ed Haywood

Vietnam - Greg Frazier

Packing Less, Taking More - Zigy Kaluzny

Sunday, July 13
Campground clean-up, check out by 12:00 noon
Presenters at HU Colorado
2014

include...
| | |
| --- | --- |
| | FIVE (and a half!) x RTW |
We're pretty sure Greg can be arm-twisted to get up and talk about his FIVE (and a half!) amazing trips around the world! Or about Vietnam!

Gregory Frazier riding SE Asia
Ed Haywood (mundo bravo)

Driven - Solo to the Arctic Circle
Following his ride to the Darien Gap, Ed is back to share some of his adventures on a solo ride to the Arctic Circle on a BMW RT 1100. Ed has also acquired a Ural rig and plans a ride on that this spring, so stay tuned...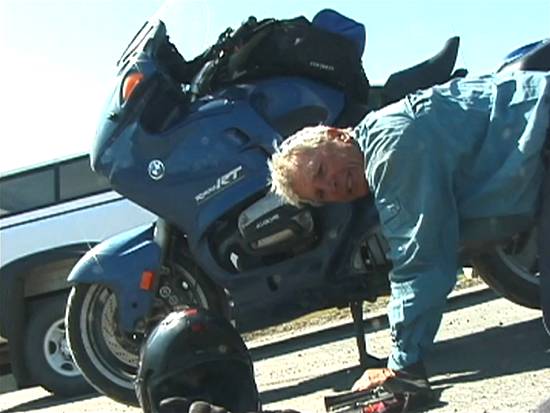 Ed Haywood is a rider and video producer in it for the long haul.
Zigy Kaluzny

Packing Less, Taking More
Do you really need all that stuff? I'm going to show you how little you really need in the way of personal gear to travel for as long as you want. I'll bet most of you won't use half of the clothing in your panniers...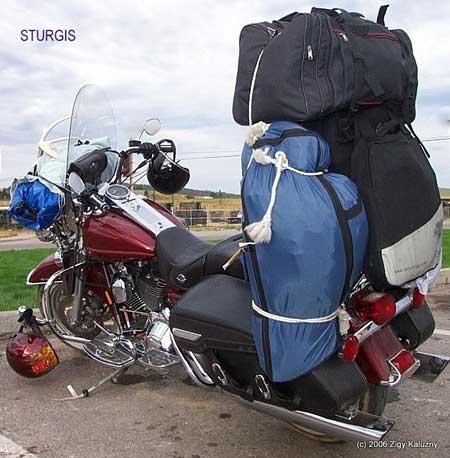 Would you believe two months in New Zealand with all my personal clothing in a 20l bag? And for women who would like to enjoy a romantic dinner while on the road but don't like to leave their men parked outside the restaurant: one really doesn't don't have to smell like the mongol hordes pouring out of Central Asia.
Zigy Kaluzny was a photojournalist for 20 years, completing assignments for publications including Time, Newsweek, The New York Times, Forbes, People, and European Magazines like Germany's Geo and Stern. His work is currently represented by gettyimages, the world's largest stock photo agency. Zigy started riding when he was 44; has ridden all over the American and Canadian west and Alaska twice; thru Europe, twice in New Zealand, in Tasmania, and just returned from riding in Iceland.
Horizons Unlimited Colorado Ride-outs
Dave Rankine has volunteered to lead a ride over some of the easier Colorado passes for people who want to do some guided off pavement group experience. Off road technique instruction as needed. Ride is weather permitting.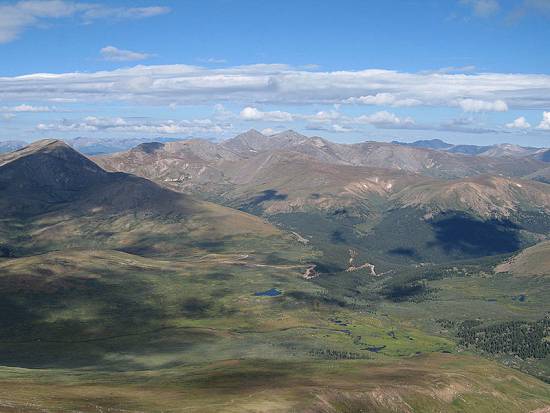 Note: You are spoiled for choice on rides in the area, so let Greg know if you have any particular requests.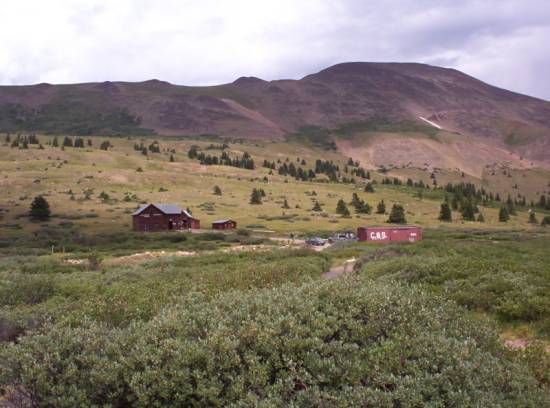 Facilities for a Fantastic Three Days
The Horizons Unlimited Colorado Campfire and Ride meeting will be held at Terry A Gross memorial park (Geneva Creek), Pike National Forest, Grant, CO 80448.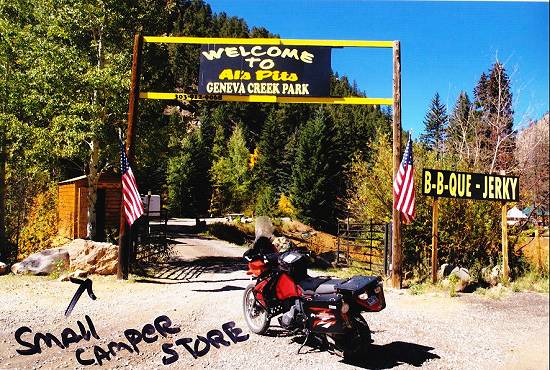 This secluded park features streams on both sides of the property to form an island. An approximately 400 ft. x 150 ft pond is ideal for canoeing and fishing...
The park is secluded from the paved road and neighbors, ideal for friendly motorcyclists ;-)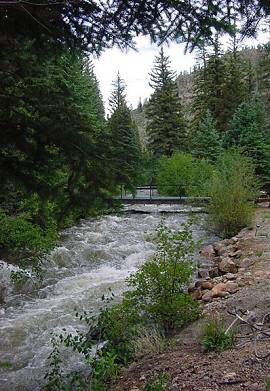 The park also features 4 horse shoe pits, a bandstand 24ft. x 20ft. a 30ft gazebo with a firepit, 2 very nice & clean restroom facilities are available, two walk bridges over Geneva Creek.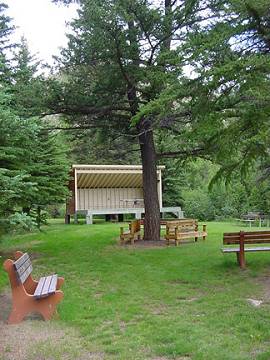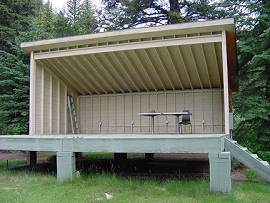 Camping
Camping along the creek is included in your registration fee.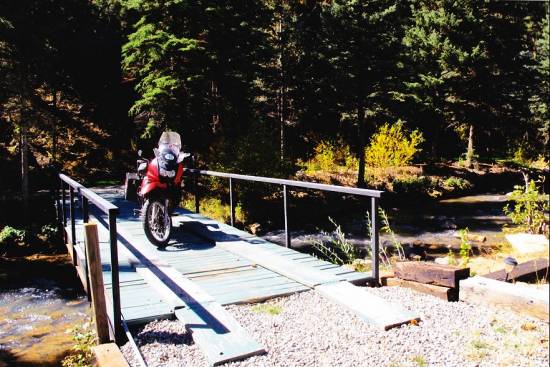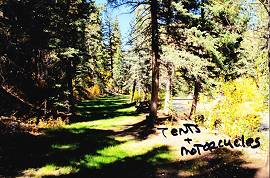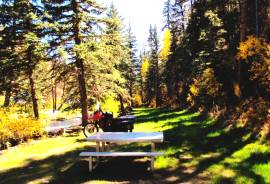 Food
You won't go hungry! From their website: "We smoke like a narrow gauge engine from Colorado! But our 'engine' belches the primal scent of bar-b-qued meats. Succulent Ribs - Brisket - Pork & Turkey legs."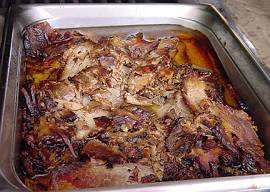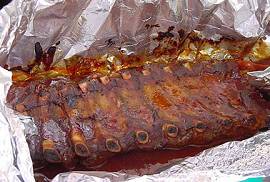 And a local delicacy - Fudge!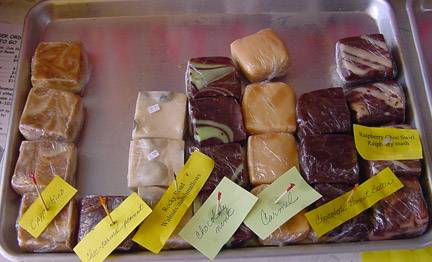 Menu from their website:
There is also a small "camper store" on site, for firewood, soups and soda.
PRE-REGISTRATION PRICING FOR FULL PASSES

Includes ride-outs and admission to all slide shows Friday and Saturday.
Camping is included. Meals are NOT included.

Pre-Register & Pay between:

Event Price

(all presentations and workshops)

September 1st & December 31, 2013

January 1st & March 31, 2014

April 1st & July 5, 2014

$34 (saves $25)

$39 (saves $20)

$49 (saves $10)

AT THE EVENT PRICING (APPLIES AFTER JULY 5)

Pay Cash or PayPal on Arrival

$59
SELECT YOUR PRE-REGISTRATION OPTION
---