HU Travellers Meeting Australia Queensland 2014
THE PREMIER OVERLAND ADVENTURE TRAVEL EVENT FOR MOTORCYCLISTS
Horizons Unlimited 11th Australia Travellers Meeting
Friday Oct 3 - Monday Oct 6, 2014 - Beaudesert, Queensland
It's All About Overland Adventure
Whether you're a seasoned veteran with wisdom to share or a complete novice hungry for ideas and guidance, it doesn't matter if you ride a motorcycle, a bicycle, or drive an expedition vehicle...
Horizons Unlimited meetings are for everyone who dreams of adventure along the road less travelled.
Horizons Unlimited Queensland Event Schedule
The event is taking place from Friday, Oct 3 to Monday Oct 6, 2014.
The Registration Tent will open for check-ins at 1 pm on Friday, Oct 3. HU Film Festival from 2 pm. Meet and greet from 4 to 6 pm. Dinner from 6 pm, and the first presentations beginning at 7 pm. Last presentations will be Sunday night.
There will be slide shows and tech clinics on Friday, Saturday and Sunday evenings, and all day Saturday and Sunday. Come early and make it a great weekend! We recommend riding on Friday and Monday, and participating in the presentations and clinics in the evenings and Saturday and Sunday.
As well as hearing inspiring stories of overlanding adventure from around the world, you'll get the low-down on preparing for your journey, navigation, first-aid, photography, filming and a host of other essential topics. Whatever your past experience or future plans may be, there's something for everyone.
Monday morning - after breakfast, repeat presentations may be scheduled depending on presenter availability, demand and numbers of presentations.
More detailed schedule will be posted online 1 week before the event.
Presenters at HU Queensland
2013

included...

With two motorcycles from Europe to the Himalaya in N-India - deserts, mosques, machine guns, trains, people, and stunning landscapes.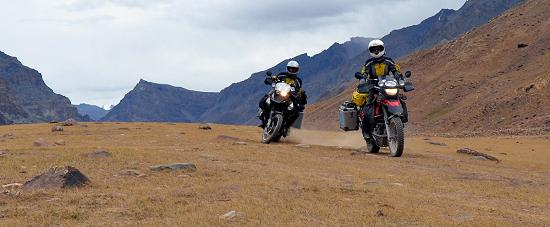 We are two, Heike & Filippo, and we live our dream. We travel around the world on our motorcycles since May 2012. We want to see the world, and explore the different countries and cultures.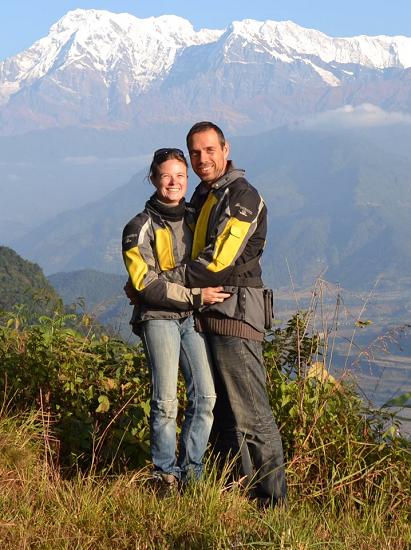 | | |
| --- | --- |
| | Tokyo To Cape town By Motorbike |
Planning and managing a motorcycle ride from Sydney to Cape Town via Tokyo, Russia, Mongolia, Central Asia, Europe, North, West and South Africa.
Monica Joseph is a social worker and modern-day adventure traveller. She has written her first book Keep Moving: Tokyo to Cape Town by Motorbike after a tough and rewarding year on the road on her bike accompanied by her husband Simon. They live on five acres in rural New South Wales.
Their trip covered 50,000 kms and 30 countries. Monica will talk about the highlights of the trip, low points, challenges and favorite countries. Practical aspects such as preparation, packing and visa requirements will be covered, as well as motivational insights - stepping out of one's comfort zone, using good stress and living the dream.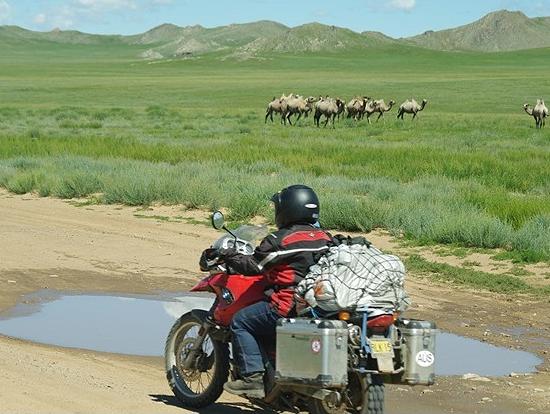 | | |
| --- | --- |
| | UK to Australia - the good, the bad and the memories! |
We have travelled to Australia by bike, 1150gs, in 2006. We have also travelled in Russia, Asia, Africa, India & all of Europe. Dee rides pillion everywhere! We did all of this in our 60's.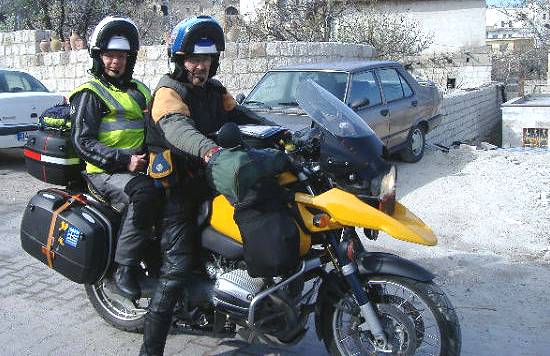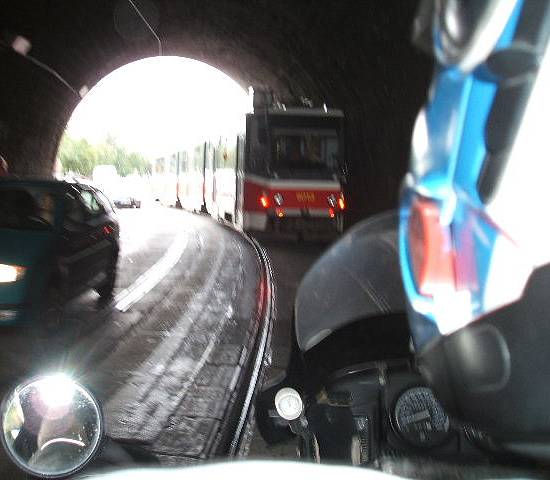 | | |
| --- | --- |
| | How this motorcycle became the World's Most Traveled Motorcycle! |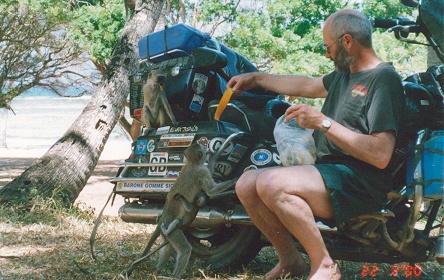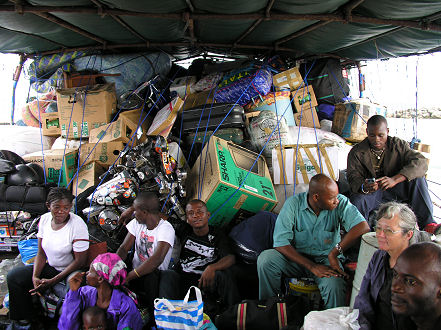 | | |
| --- | --- |
| | Iran - The Hidden Gem |
Iran - The Hidden Gem
A closer look inside one of the most mysterious countries in the world. I will introduce Iran before taking people on whirlwind tour of the country, explaining a few things most people are unaware of, debunking a few myths and showing a unique side to a wonderful country.
Overlanding in Groups and Publishing
Overlanding on tour trucks, the benefits and life after overlanding. Explaining briefly how overland works on tour, the huge benefits of being in a group, how it changed my life and what is next (how our company Black Frog Publishing) works.
Andy is a veteran overlander with more than 10 years on the road across Asia, the Middle East and extensively through Latin America. With groups, film crews and independently he loves the road. Now writing about overlanding for Black Frog Pubishing, he will soon be emigrating to QLD with his partner... and former tour leader.
| | |
| --- | --- |
| | How it all began. The story of Grant and Susan's 11-year trip around the world, without a plan or a clue! |
Way back in 1987, before the Internet, two young and naive Canadians set out from Vancouver to ride around the world on a motorcycle. The plan (and budget) was for 3 years, but it didn't quite work out that way!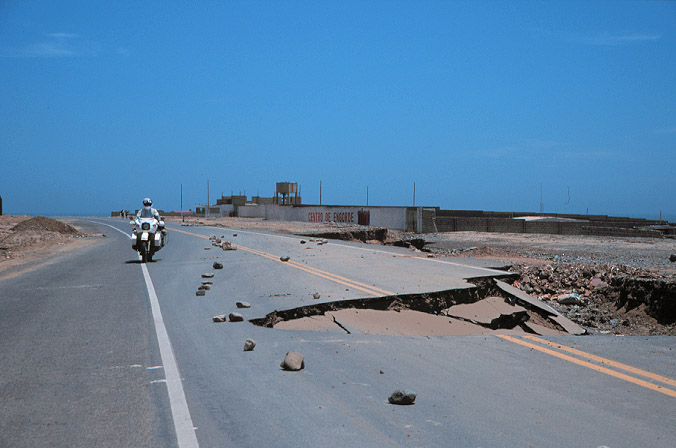 Linda Bootherstone-Bick, RTW Solo Traveller

Even a Grey Haired Old Lady can do it! Spain to Australia experiencing an earthquake, bike confiscation and a 60th birthday - all part of the fun and material for a song or two!
During 50 years of motorcycling Linda Bootherstone-Bick has travelled the world, solo. In the 60s - Great Britain and Europe, USSR; the 70s Australia and Africa; in the 80s America and in the 90s, eastern Europe, Ukraine and North Africa. During her 60th year she rode from Spain to Australia - and she's still going!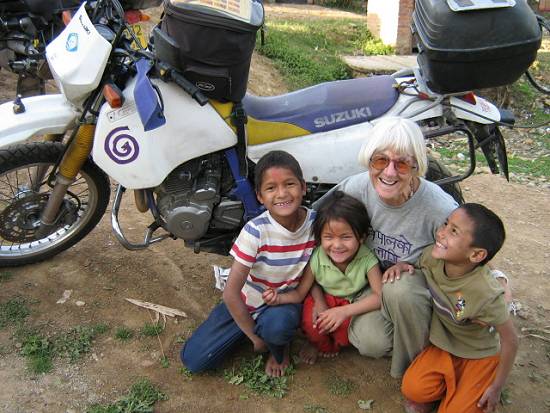 | | |
| --- | --- |
| | Africa - How to argue from Nairobi to Cape Town! |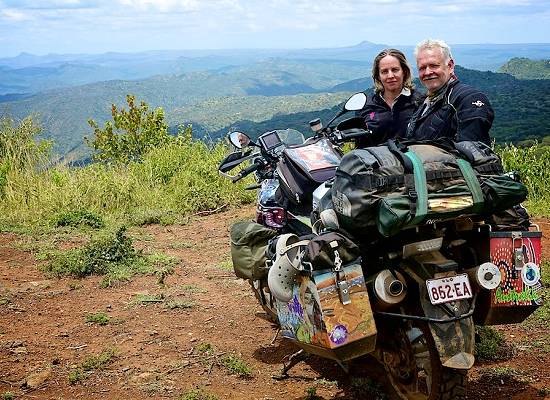 Michael and Ann Ahlberg

Europe 80 days on a '97 Harley Springer
Presentation video and music covers 22 countries. 28,000 k. UK, Paris, Barcelona, Sicily, Prague, Berlin, Arctic Zone, Norway, Copenhagen, Brussels, London, Dublin, Scotland.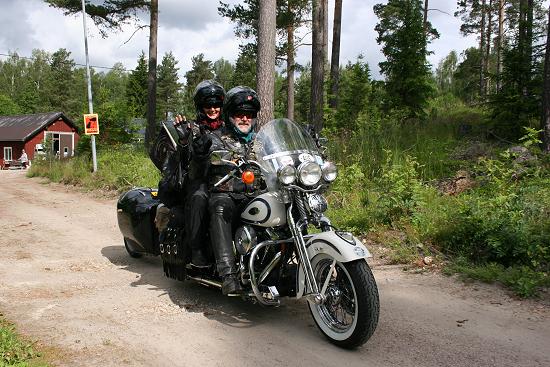 Michael Ahlberg and his wife Ann, known only as Royal in all clubs, just turned 60 (2013), ridden MC since 1969, last 16 years on Harley Heritage Softail Springer -97 and Unigo 1-wheel trailer. With this Harley, toured most of Australia (210,000 k), all of New Zealand (9000 k) and 22 countries in Europe.
| | |
| --- | --- |
| | Europe to Oz Overland via China. What happens when the whole reason for your trip goes up in smoke, but you have already left and are on the road! |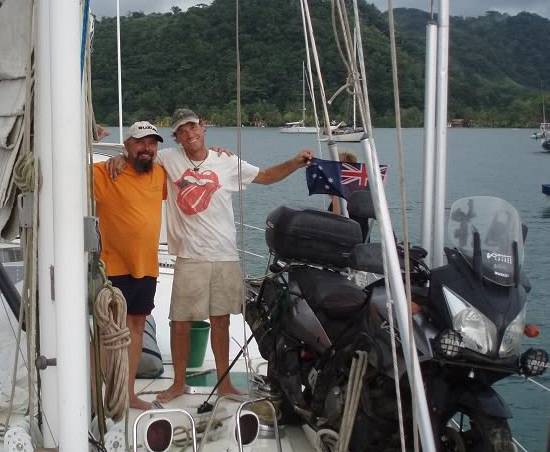 Educational Sessions
Since HU meetings are about informing, not just inspiring, we've got a great lineup of interactive workshops for you!
Martin Williams

Equipment and DIY Bike Showcase
An open forum and description on travelling with low cost bikes and working on and preparing them yourself.
What are the advantages of travelling with cheap bikes? Why are they worth considering even if you can afford better? If you do choose a cheap bike what can you do to set it up yourself so that it is a reliable and comfortable long distance mount? These and similar ideas will be aired and people encouraged to add there own views; strong opinions will be encouraged!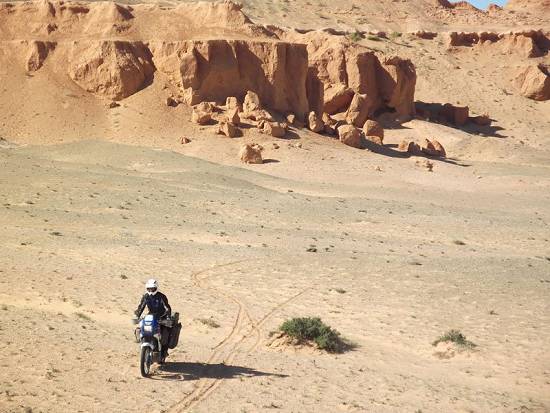 | | |
| --- | --- |
| | Tricks of the Trade - Useful, practical tips on how to: buy beer in a dry town, steal an Embassy car, and get your bribe back from the border police. |
Mike Ferris is Australia's original pioneer of commercial motorcycle tours. He bought his first bike (an Enfield!) in Kathmandu at the age of 37 and chanced upon the highest road in the world with a pair of socks on his hands. Twenty years later he's done that same road 50+ times and taken 1,000 riders with him.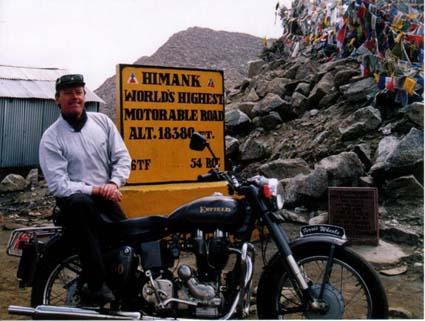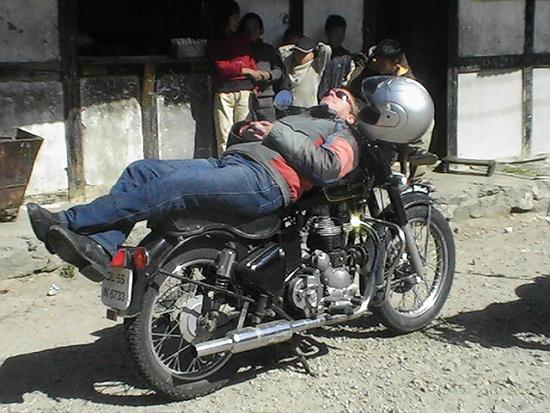 Sarah Taylor

Emergency First Aid - Revision of first aid principles in the trauma setting, inc helmet removal techniques.
Emergency First Aid is aimed at people who have a background in first aid but will also be useful for people who don't have a first aid certificate.
"This session will be revision of current resuscitation guidelines and treatment of trauma patients. The session will begin with resuscitation principles then progress to helmet removal techniques. We will discuss the signs and symptoms that are shown with trauma to certain body regions and how first aid can be applied to trauma patients."
This session does not replace a full first aid course.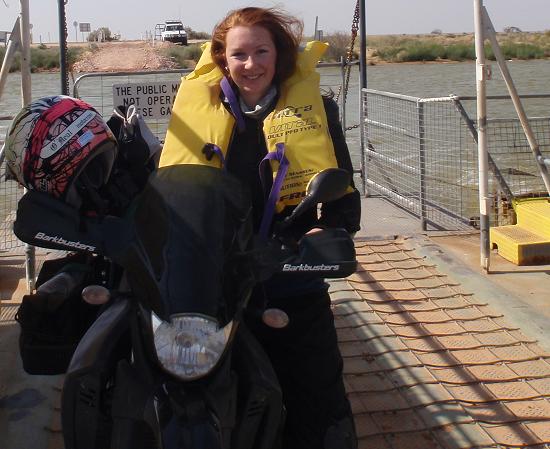 | | |
| --- | --- |
| | Film your own adventure on any budget! Put together videos people will want to watch. What I learned from filming and editing over 200 hours of footage (down to 3!) while riding for a year in Europe. |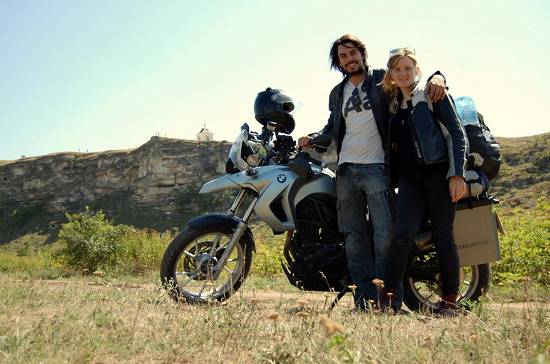 Derek Swale

Riders Skills! Motorcycle skills on and off the road...
Riders skills for off road riding and on the black top, plus rider safety and awareness, packing and lifting motorcycle after a crash.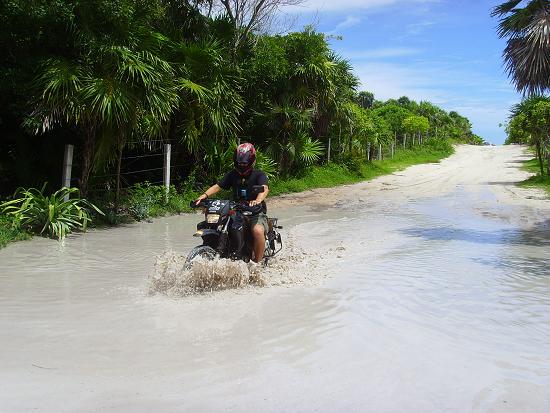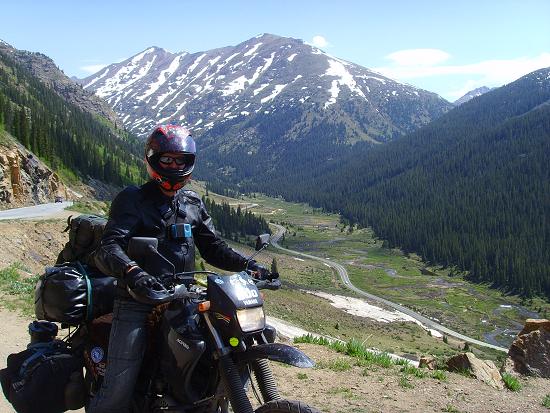 | | |
| --- | --- |
| | Fix that flat! How to change a tyre anytime, anywhere! |
Grant's tyre changing seminars are always well attended and appreciated. This seminar covers: how to prevent flats in the first place, and fix them when you get one; the best tools and how to use them for tube and tubeless tires; hands-on practical for beginners to experts, optional tyre changing contest.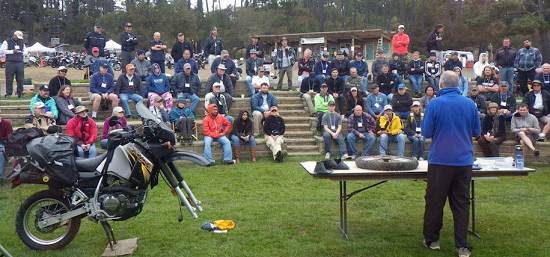 | | |
| --- | --- |
| | 4 Easy Steps to Overland Travel! You can do it - we can help! Finding your way around Horizons Unlimited, other resources. Lots of great pics and video clips. |
"Grant and Susan Johnson are icons in the round-the-world (RTW) motorcycling community. The Johnsons host - or more appropriately write, edit, produce, manage and coordinate Horizons Unlimited - a global network of motorcycle travelers... and a bona fide adventure motorcycling phenomenon." Dan Hilton, Rider Magazine
This seminar will cover - how to navigate the site since the redesign - mega-menus, search, the HUBB. Includes 'How to' content from the Achievable Dream series and great pics from HU Photo Contest winners!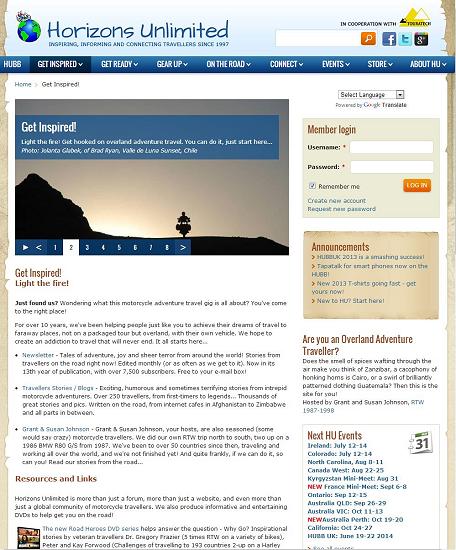 | | |
| --- | --- |
| | Bike mods and ergonomics! |
Grant will host a bike 'Show and Tell' - bring your bike and show us your favorite travel mods. Critique and discussion.
When you picked up your new bike, did they take the time to make it fit you? You'll learn the amazing difference a properly setup bike makes to your riding fun.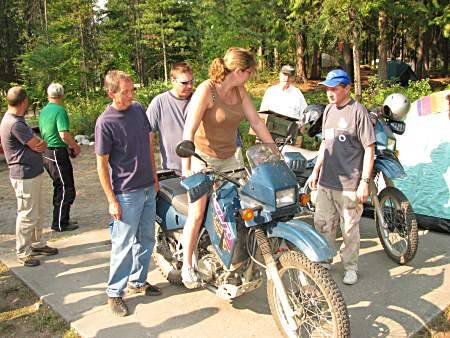 Panel discussions at most HU events include...


Border crossings - How to get through borders with minimal stress and cost!
Packing light - Tips and techniques from experienced travellers to reduce weight and bulk.
Regional discussions - e.g. travelling in South America or Asia.
For Women Only - A must for the ladies, so be sure to plan on being there! A chance to talk to experienced travelling women without the men around!
Experienced Travellers Panel - ask the experts anything you want!
Walk arounds / Show and tell!
Tents and Bedding discussion (in the camping area) - What works, cheap vs dear and which ones keep you dry, warm and comfy!
Bike mods - Show off your best bike mods - homemade saddle bags, toolbox mounts, GPS mounts, seats, side stands, tank panniers, cup holders, etc.
Facilities for a Fantastic Weekend!
The Horizons Unlimited Queensland 2014 travellers meeting will be held at:
Beaudesert Showgrounds.
49 Albert Street,
Beaudesert, Queensland

S 27° 59.507', E 153° 0.228'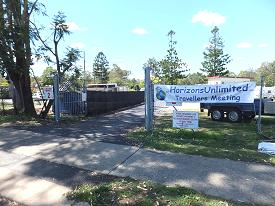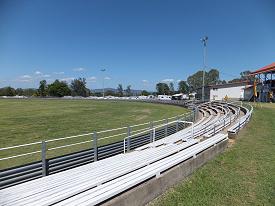 Spacious presentation rooms, great facilities for camping and catering, lots of room - we have the whole venue!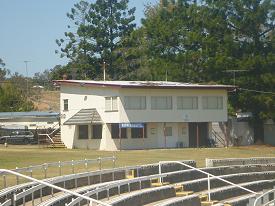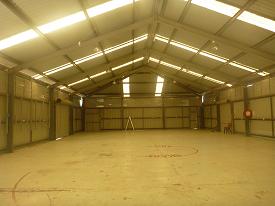 Beaudesert is a great base to explore the surrounding areas. To the east is the Canungra and the Gold Coast, this area is popular with motorcyclists and has the beautiful Lamington National Park a world heritage site you can ride through. To the west are the Border Ranges.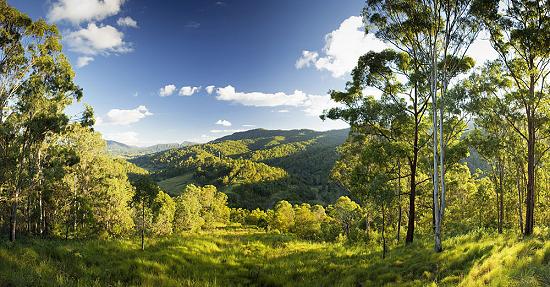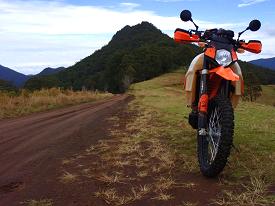 Climate
Beaudesert enjoys the subtropical climate of South East Queensland. It is relatively dry during October and averages 27°C during the day and 14°C over night.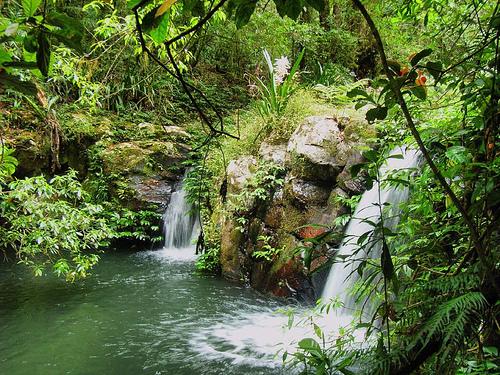 Camping
There are excellent camping facilities on site, including power, flush toilets and hot showers. Camping is $10 per person per night. You are most welcome to bring your caravan, campervan or motorhome. Camping is available from 3pm on Friday 3rd October. The site must be cleared by 11am on Monday 6th October.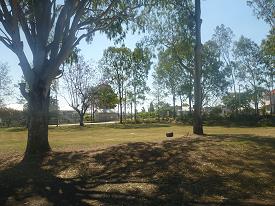 Food
Dinners
You have the option of pre-purchasing our fully catered two course dinners at $25 per meal.
Friday - Make your Own Mexican (Wraps provided!)
Chilli Con Carne beef mince
Chicken Enchilada Mix,
Black Bean / corn salad,
Ensalada (green and mixed salads),
Mexican rice, Corn chips,
Mexican bean mix, Salsa,
Grated cheese, Sour cream
Individual Pavlovas with Vanilla Cream and fruit
Saturday Roast Dinner
Roast Chicken
Roast Lamb
Roast vegetables
Steamed seasonal Vegetables
Gravy
Mud cake with vanilla cream
Sunday BBQ Buffet Dinner
Sausages
Lamb Chops
Marinated Boneless Chicken Pieces
Coleslaw
Green Salad
Potato Salad
Sauces and Condiments
Apple Slice with Fresh Cream
That is $75 for all three nights! These dinners are an excellent way to meet fellow participants and talk to presenters, and since you're eating right there on site, you won't miss any of the after-dinner slideshows. Always enjoyable. You will NOT be able to get it on the day, so order when you register!
Special requirements such as allergies, gluten free, vegan etc must be advised as early as possible. Additional notes in the comments box please and we'll do what we can.
Breakfast and Lunch
Breakfast and Lunch options will be provided by local community groups. These can be purchased on the day.
ONLINE REGISTRATION PRICING FOR FULL PASSES

Includes admission to all slide shows, tech clinics & demos Friday, Saturday and Sunday. Camping and meals are NOT included and are priced below.

Register & Pay between:

Event Price

(all presentations and workshops)

Dec 1, 2013 & Jan 31, 2014

Feb 1st & Mar 31, 2014

Apr 1st & Sep 26, 2014

$50 (saves $45)

$65 (saves $30)

$75 (saves $20)

AT THE EVENT PRICING (APPLIES AFTER SEPTEMBER 26)

Pay Cash on arrival

Full Pass (IF space is available!)

Day Pass

$95

$50
MEALS - Fully catered two course dinners - Yum!

You will NOT be able to get it on the day, so order when you register!

Friday Mexican Night

Saturday Roast Dinner

Sunday BBQ Buffet

$25

$25

$25
CAMPING

Camping is $10 per person per night. Order when you register.
SELECT YOUR PRE-REGISTRATION OPTION