August 14, 2006 GMT
LET'S START AT THE BEGINNING
ANYONE WHO WISHES TO CONTACT ME;
my email is in the copyyright link at the bottom of the page
ALSO, ANY NAME, PLACE, PRICE OR FACT I GET WRONG I TAKE FULL
RESPONSIBILITY FOR. IT'S ALL WRITTEN FROM MEMORY.
MY NAME IS RICHARD LINDLEY, I'M 42, AND HAVE BEEN LIVING AND
WORKING IN BOSTON AS A GENERAL CONTRACTOR FOR THE LAST
SIX YEARS DOING MOSTLY RESIDENTIAL RENOVATION AND
REMODELING

LAST YEAR, I BOUGHT A BRAND NEW TRIUMPH TIGER 955I WHICH IS THE
BREED OF MOTORCYCLES THAT HAVE BEEN MARQUED AS THE
'SPORT ADVENTURERS' OR 'BIG TRAILIES'.
AT 42 I'M STRONG AND FIT
ENOUGH TO DO A LONG BIKE TRIP

....SEE HOW DICK PICKS UP BIKEY IN THE BLOG PHOTOS....

BUT MORE IMPORTANTLY THIS IS SOMETHING THAT I WILL ALWAYS
LOOK BACK ON AS AN ADVENTURE I DID JUST FOR THE HELLUVIT.

Oh dear...

1st, find a willing cameraman

2nd, grab handgrip with one hand, anything within reach with the other

Ready to push

Give it the old school try
Tadaaaaaa!!!
IT TOOK ME OVER A YEAR OF CAREFUL RESEARCH,
PLANNING AND SAVING TO GET TO ZERO HOUR.
TWO BOOKS I HEARTILY RECOMMEND ARE CHRIS SCOTT'S 'THE
ADVENTURE MOTORCYCLING HANDBOOK' AND GREG FRAZIER'S '
RIDE THE WORLD'. BOTH PROVIDED AMPLE INFO. TO ALLOW ME TO
OUTFIT AND PREPARE MY BIKE, AND A BASIC EDUCATION AS TO
WHAT TO EXPECT WHEN I LEAVE THE MOTORCYCLE ADVENTURE
PLAYGROUND OF AMERICA AND CANADA.
FOR THOSE INTERESTED IN THE TECHNICAL DETAILS OF
MOTORCYCLE PREPARATION, THIS SECTION IS FOR YOU,
FOR THOSE NOT, JUST SKIP ON DOWN TO THE NEXT TITLE:
'FINALLY - LIFE ON THE ROAD'
MOTORCYCLE PREPARATION;
BUYING A BRAND NEW MOTORCYCLE A YEAR AND A HALF BEFORE
MY TRIP TURNED OUT TO BE A GOOD CHOICE.
I HAVE BEEN RIDING MOTORCYCLES FOR THE LAST 30 ODD YEARS,
THEREFORE, BY THE TIME OF THE BIG KICK OFF, I WAS ALREADY
'AT ONE' WITH MY MACHINE.
NEWER BIKES OFFER RELIABILITY AND GRIN FACTOR. MY BIKE
HAS AN IN-LINE TRIPLE CYLINDER 955 CC INJECTED POWER
PLANT TO BOOST ME AROUND THE WORLD. MUCH OF MY
CIRCUMNAVIGATION WILL BE DONE ON BITUMEN SO I
WANTED A BIKE THAT WOULD CRUISE AT 90 MPH WITH
EASE. I WANTED A BIKE THAT WILL ACCELERATE ME OUT
OF ANY POTENTIAL ROAD TROUBLE, THAT WILL TAKE A
BEATING AND I WANTED A BIKE THAT STARTS EVERY MORNING
- AND I MEAN EVERY MORNING.
THAT SAID, I'M HAVING MY BIKE SERVICED AT WESTERN POWER
SPORTS NEAR VANCOUVER AS I WRITE THIS AND I'M HAVING THEM
PUT ON METZLER TOURANCE TYRES. I WORE OUT THE STOCK
METZLER ORIGINALS TRAVELLING 6,000 ACROSS NORTH AMERICA - WHICH
WERE VERY GOOD FOR THE TARMAC, BUT LITTLE USE OFF-ROAD.
Couldn't quite make this hill climb
Even worse on the second attempt
I HOPE THE TOURANCE TIRES (WHEN I DEFLATE THEM A LITTLE)
WILL HANDLE THE SO CALLED 'ZILOV GAP' AND GIVE ME ENOUGH
TREAD TO TAKE ME TO THE DEALERSHIPS OF ULAN UDE WHERE
I CAN SWITCH THEM OUT FOR ROAD TIRES.
I KNOW FROM MY DIRT BIKING EXPERIENCE THAT WHILE KNOBBY
TYRES LOOK COOL AND GIVE THAT ESSENTIAL IN-THE-MUD LATERAL
DRIVE, THEY WEAR OUT QUICKER THAN A NEW YORK MINUTE ON THE PAVEMENT. I HOPE THE TOURANCE TYRES WILL FIT THE BILL....
I'LL LET YOU KNOW MID RUSSIA.
OK, SO WHAT ELSE DID I DO.
FIRST, I CHANGED THE PLASTIC SIDE PANNIERS FOR ALUMINUM ONES.
THE NEW TOUGHER ALU. BOXES CAME WITH STRONG TUBULAR STEEL
RACKS SPECIFICALLY ENGINEERED TO FIT MY BIKE WHICH ADDS A HUGE AMOUNT OF ' GET OFF' PROTECTION. SOME OF THE COMPANIES I CHECKED
INTO WERE TOURATECH, MOTOSPORT, HAPPY TRAILS AND JESSES'
LUGGAGE
bikey in the shop

EACH ONE HAD IT'S OWN ADVANTAGE AND DISADVANTAGE.
I WAS GOING TO GO WITH HAPPY TRAILS BECAUSE NOT ONLY
DID THEY HAVE THE BEST PRICE ($750.00) BUT THEY SHAPED
THE BOXES TO FIT AROUND MY HIGH EXHAUST TO INCREASE
STORAGE SPACE. I DIDN'T GO WITH THEM BECAUSE THEY
USED 0.80MM THICK ALUMINUM AND THOSE EXTRA WELDS
TO SHAPE THE BOXES I FELT COULD ULTIMATELY BE A PROBLEM.
TOURATECH ($960.00) AND JESSE (+$1000.00) OFFER A GREAT PRODUCT BUT THEY WERE BOTH MORE EXPENSIVE THAN MOTOSPORT ($825.00...THEY ALSO SHIPPED THEM FOR FREE)
WHOM I EVENTUALLY WENT WITH. MOTOSPORT USED 1.5 MM THICK ALUMINUM,AND THEY FOLD THE CORNERS - NO WELDS - WITH AIRCRAFT STYLE RIVETING ON THE BOTTOMS. THEY CAME WITH A WATERPROOF GASKET AND A
LOCKING LATCH BOTH OF WHICH I MODIFIED. ONE OF THE BOXES
LEAKED FROM DAY ONE, SO I CHANGED THE ANGLE OF THE LATCHES
TO PROVIDE MORE WATERPROOFING PRESSURE WHEN CLOSED
...SEEMS TO WORK. ALSO THE LOCKING LATCHES WERE LIGHT
WEIGHT SO I ADDED SERIOUS HASP AND STAPLES TO BOTH ENDS
OF BOTH BOXES FOR ADDED SECURITY.
added beef for the boxes!!!

NEXT I ORDERED A HIGHER WINDSHEILD FROM CEEBAILEY
($130.00). UNFORTUNATELY, OR SO I THOUGHT AT THE TIME
, IT WAS TOO LOW. IF YOU WANT GOOD HIGH SPEED WIND
PROTECTION, THE SCREEN SHOULD BE LEVEL WITH YOUR
NOSE WHEN RIDING....THIS WAS LEVEL WITH MY CHIN. DO
I SEND IT BACK AND GET A BIGGER ONE? THE ANSWER
WAS PROVIDED BY TOURATECH WHO OFFER A UNIVERSAL
WINDSCEEN EXTENDER($115.00). THIS HAS PROVEN TO BE
THE BEST OPTION, BECAUSE FOR LOW SPEED OFF-ROADING,
THE CEEBAILEY SCREEN IS HUGELY BENEFICIAL FOR VISIBILITY
AND LESS DAMAGE POTENTIALS FOR ANY 'GET OFFS'.
CEEBAILEY ALSO PROVIDED ME WITH ACRYLIC HEADLAMP
PROTECTORS FOR AN EXTRA $20.00.
I BOUGHT AND ADDED MUDGUARD EXTENDERS FRONT
AND BACK.($20.00 AND $30.00 RESPECTIVELY) ALTHOUGH
I LOST MY FRONT ONE SOMEWHERE IN CANADA - I BOUGHT
A NEW ONE AND THIS TIME I WILL THROUGH BOLT IT WITH
STAINLESS NUTS AND BOLTS AS WELL AS AN EPOXY GLUE.
JUST GLUEING THE FIRST ONE WITH EPOXY FAILED TO HOLD...
YOU LIVE AND LEARN.
MY MODEL TRIUMPH HAS A DESIGN FLAW THAT RESULTS IN MUD,
SMALL SHARP OBJECTS ETC BEING FLUNG INTO THE OIL COOLER
AT A HIGH RATE OF KNOTS....THE OIL COOLER??? FOR HEAVENS
SAKE TRIUMPH, MAKE A BIG TRAILIE FOR TRAILS NOT JUST FOR
GIRLIE HIGHWAY RIDERS...MY APOLOGIES TO THE HARDCORE GIRL RIDERS...YOU GUYS ROCK.
THE FRONT EXTENDER KEEPS NASTIES OUT OF THE TENDER
PARTS AND THE BACK EXTENDER STOPS THAT MUD SHOWER
ON YER BACK ON WET DAYS AS WELL AS PROVIDING AMPLE
ROOM FOR OTHER COUNTRIES LARGER NUMBER PLATES.
TOURATECH ALSO PROVIDED ME WITH VERY EFFECTIVE BUT
UNOBTRUSIVE CRASH BARS ($250.00). BETWEEN THE ALU
BOXES, CRASH BARS AND THE HANDLEBAR END WEIGHTS,
WHEN THE BIKE FALLS....NARY A SCRATCH!!! TAKE NOTE YOU
CHROME POLISHING, HIGH WAX SHEEN, FIBERGLASS COWLING
UP THE WAZOO GLORY BOY CROWD. NO CRYING WHEN A SIMPLE
SIDESTAND SLIP TAKES $756.32 OFF THE VALUE OF YOUR CROWD
PLEASING SUPERBIKE. MY TIGER IS PROTECTED COMPLETELY
FROM THE STATIONARY SIDEWAYS GRAVITATIONAL EMBARRASSMENT
. see 'how Dick picks up bikey' section!!
I PURCHASED A RADIATOR PROTECTOR FROM TOURATECH ($150.00)
...BETTER SAFE THAN SORRY. THE FRONT MUDGUARD EXTENDER
NEGATED THE NEED FOR THE OIL COOLER GUARD, WHICH WAS JUST
AS WELL AS TOURATECH USA COULDN'T SECURE ME THE LOWER GUARD
EVEN WITH FOUR MONTHS NOTICE!!!!

Note the mud on the lower section which is the oil cooler

WOLFMAN EXPEDITION SERIES PROVIDED ME WITH MY SOFT BACKS
(SAVE THE TANK BAG) THE TAIL($160.00) AND DUFFEL BAG ($100.00)
HOLD ALL OF MY CAMPING GEAR AND CLOTHING....THEY ARE
WATERPROOF AS LONG AS YOU CAN FOLD THE ZIPPERLESS SEAMS
AT LEAST TWICE, THEN SYNCH THEM DOWN. I GOT TWO SETS OF
TANK PANNIERS ($80.00 PER SET). - ONE SET ACROSS THE TANK
AND ONE SET IN FRONT OF THE ALU. BOXES - PROVIDED EXCELLENT ADDITIONAL STORAGE FOR THINGS LIKE BIKE COVERS, TANK
BAG RAIN COVERS, PERSONAL WASHBAGS AND NUMEROUS OTHER
EASILY REPLACEABLE ITEMS...THE BAGS DON'T LOCK, BUT THE
BIKE COVER (LIGHTWEIGHT TRAVEL COVER FROM DOWCO -
($50.00) PROVIDES SOME DETERENT FROM THE LIGHT FINGERED
LARRY'S. THE TANK PANNIERS ARE RELATIVELY WATERPROOF,
BUT BECAUSE THEY HAVE ZIPS, I HAVE FOUND THEM TO BE A
LITTLE SOGGY FROM TIME TO TIME.
I KEEP MY ELECTONICS BAG, SPARE PARTS BAG AND TOOL
BAG IN THE BIG ALU PANNIER, MY MEDICAL KIT, BAG CONTAINING
SECURITY LOCKS ETC...CAMPING HATCHET...NOT A GOOD IDEA
TO PUT A HATCHET IN MY EXPENSIVE SOFT BAGS!!....BOOKS,
THERMOS, CAMP STOVE ETC IN THE SMALLER PANNIER. I GOT
ONE BIG AND ONE SMALL SO I COULD KEEP THE OVERALL WIDTH
OF THE BIKE DOWN. LANE SPLITTING MANOEVERABILITY AND
DOOR WIDTH PASSAGE CAN BE CRUCIAL!!!
I bought the holdalls from the Sears tool department, each one different so I know what bag to fish for


I also lined each box with contact paper, no black alu. residue over everything
MY TANK BAG IS THE TOURMASTER EXPANDABLE ONE. EVEN
THOUGH IT'S NOT WATERPROOF, IT DOES COME WITH AN
EFFECTIVE RAIN COVER. MY TANK BAG IS MY MOST USED
ITEM. IN THERE GO ALL THE THINGS I NEED ON THE ROAD
ON A DAILY BASIS. AS ONE DISCOVERS PRETTY QUICKLY,
WHEN YOU NEED SOMETHING OUT OF THE TAIL BAG OR
ALU BOXES, THINGS HAVE TO BE BROKEN DOWN AND
STREWN AROUND TO GET TO SAID ITEM. IF SAID ITEM
IS IN TANK BAG, ONE DOESN'T EVEN HAVE TO STOP....OK, OK
I'VE LEARNT THAT PULLING OVER TO THE SIDE OF THE ROAD
IS A MUCH BETTER OPTION THAN FUMBLING THROUGH THE
BAG WITH MY LEFT HAND IN MOVING TRAFFIC. MY TANKBAG
CONTAINS MY LIGHTWEIGHT GLOVES, SHADES, SUNBLOCK,
PHONECHARGER, INTREGRAR IV SOUND SYSTEM, RADAR
DETECTOR - PASSPORT ESCORT 8500 ($340.00), RECHARGEABLE BATTERIES AND CHARGER, XENA DISC LOCK,
WITH MOTION DETECTOR ALARM, CHEQUE BOOKS, COMPRESSOR
(CYCLEPUMP) FOR THOSE SLOW LEAKS, STAMPS, DUMMY WALLET
, CABLE TIES, RUBBER BANDS, SIDESTAND PLATE, SPARE PHONE ETC...
IT EASILY CLIPS OFF FOR REFUELING OR TAKING WITH, IF NEED
BE. COMES WITH BUILT IN BACK STRAPS FOR EASY CARRYING
AND IS ALL AROUND JUST A MARVELLOUS ITEM...NOT TO
MENTION THE DETACHEABLE CLEAR MAP WINDOW AND MAP
STORAGE POUCH. I DIDN'T GET WOLFMAN'S TANK BAG
BECAUSE IT'S WATERPROOFING MAKES IT MUCH LESS
ACCESSABLE....BIT OF A PAIN IF YOU HAVEN'T SEEN RAIN
IN TWO WEEKS...KNOW WHAT I MEAN.
OTHER SUNDRY ITEMS....AIRHAWK SEAT PAD ($160.00)
...WORKS PRETTY GOOD ALTHOUGH THE SECURING STRAPS HAVE
ALREADY BROKEN ON THE BACK. DEER WHISTLE...SO
FAR SO GOOD. $10.00 COMPASS ON DASH...GOOD
COMPLIMENT TO THE TANK BAG MAP AND GPS....GARMIN
ETREX LEGEND CX....EXCELLENT BY THE WAY...ABOUT $300.00
...I CAN PLOT A ROUTE ANYWHERE IN THE WORLD AND IT
WILL GIVE ME WRITTEN (NOT SPOKEN) DIRECTIONS...HOPE IT WORKS
IN RUSSIA WITH ALL THE ROAD SIGNS BEING IN RUSSIAN
....I'M STUDYING RUSSIAN BUT IT'S PRETTY TOUGH GOING!!
ONE OF THE BEST PURCHASES I MADE WAS THE
INTEGRAR IV MOTORCYCLE AUDIO SYSTEM FROM
J&M AUDIO ($450.00) I CAN PLUG IN MY RADAR, GPS
(IF IT WAS A TALKING ONE) CELL PHONE, MP3 AND
IT HAS A BUILT IN FM RADIO. I PURCHASED A REALLY
GOOD SET OF IN HELMET SPEAKERS, ALSO FROM J&M AUDIO
($240.00) TO COMPLIMENT THE UNIT.
OK, ENOUGH FROM YOU GUYS WHO GET OUT THEIR
SOAPBOXES ON MUSIC FOR MOTORCYCLES. HERE'S
THE FACTS FOR ME. OVER 40 MPH, ROAD NOISE CANCELS
OUT A LOT OF OTHER SOUNDS AND SOUND TRAVELS AT
ABOUT 700 MPH WHEREAS LIGHT TRAVELS AT 186,000
MILES PER SECOND. i'M VERY VIGILANT!!!! FOR THE
NEWBIE MOTORCYCLIST, PERHAPS BLASTING OUT VAN
HALEN IN TOWN AT 25 MPH IS NOT A GOOD THING, BUT
WHEN I'M SCREAMING DOWN A DEAD STRAIGHT ROAD
IN SOUTH DAKOTA WITH NO-ONE AND NOTHING FOR MILES
I CAN LISTEN TO PINK FLOYD IF I WANT...OK!!!. ALSO,
THE RADAR CUTS IN IMMEDIATELY THROUGH THE MUSIC
AND I KNOW OF AT LEAST THREE SPEEDING TICKETS IT
HAS ALREADY SAVED ME....THE IN HELMET SPEAKERS ARE
PUT INTO THE CHEEKPADS OF MY ARAI QUANTUM II($500.00)
AND THE SOUND IS SO GOOD THAT I WEAR MY EARPLUGS
AND JUST TURN THE VOLUME UP TO MY LIKING. IT'S A GREAT
SYSTEM FOR THE DISTANCE RIDER, ESPECIALLY FOR THE
INCOME GENERATING SCAM ALL STATES IN THE USA CALL
THEIR SPEEDING LAWS...I MEAN REALLY....YOU GET ON A
MACHINE THAT IS DESIGNED TO CRUISE AT SPEEDS IN
EXCESS OF 80 MPH, ON BEAUTIFUL SMOOTH CURVING ROADS
WITH A POSTED LIMIT OF 55 MPH!!!! COME ON, GET INTO RADAR TECHNOLOGY...WHICH IS BTW THE ESCORT 8500 ($340.00)....
SENSITIVE TO OVER TWO MILES....HEAR ME LAUGH AT THE COPS NOW
....HEHEHEHHEHEHEHEHHEHEHEHEHHEHEHHEHEHHEHEHEHHE
HEHEHEHEHHEHEHEHEHHEHEHEHHEHEHAHAHHAHAHAHHAHA
HAHHAHAHAHHEHEHEHEHHEHEHEHEH - PAUSE FOR BREATHE - EHEHEHEHHEHAHAHAHAHHAHHEHEHHEHEHEHEHHAHAHHA

ALSO, BE AWARE THAT RADAR DETECTORS ARE ILLEGAL
THROUGHOUT CANADA AND IN SOME US STATES. THE COP
HAS THE RIGHT TO CONFISCATE YOUR DETECTOR IF HE
FINDS IT. I MAKE IT QUICKLY DETACHEABLE, BECAUSE
LEGAL OR NO, COPS DON'T LIKE TO SEE A FUZZBUSTER
BEEPING CHEERILY ON MY HANDLEBARS.(BTW SIDEWINDER
RADAR MOUNTING ARM ($25.00) BUT CHANGE THE PLASTIC
TIPPED LOCKING SCREWS FOR STAINLESS BOLTS,
OTHERWISE YOUR FANCY DETECTOR MIGHT BE BOUNCING
DOWN THE HIGHWAY.
OK, ENOUGH OF TEMPTING FATE, LET'S MOVE ONTO RIDING
CLOTHES.
AT A STORE CALLED MOTOSPORT PROTECTIVE CLOTHING
IN ACTON, MASS YOU'LL FIND - ALBEIT AT A HIGH PRICE
- EVERYTHING YOU'LL NEED FROM DAY RIDING TO THE BIG
RTW ADVENTURE.
I CHOSE, OR RATHER THE SEXY ROSE - MOTORCYCLE
SALES SIREN - WHO WILL FLIRT YOU INTO DROPPING
YOU'RE ENTIRE WAD - PERSUADED ME TO PURCHASE
THE REV'IT 3/4 JACKET AND MATCHING PANTS. I MUST
SAY THE JACKET HAS BECOME A PART OF ME. ALL MY
VALUABLES STAY WITH ME IN THEIR CAREFULLY ALLOCATED
POCKETS. EVERY POCKET HAS IT'S ITEM AND IT STAYS
THAT WAY. I DON'T LOSE ANYTHING IF I STICK TO THIS
SYSTEM. ONE FEATURE THAT I HAVE FOUND TO BE FANTASTIC
IS THE BUILT IN CAMELBAK HOLDER. YOU HAVE TO PURCHASE
THE BLADDER SEPARATELY - DON'T SKIMP HERE UNLESS YOU
ENJOY 3 LITERS OF WATER IN YOU UNDERPANTS...ABOUT $30.00
- THAT FEATURES AN IN JACKET LINE WITH THE 'BITE AND SUCK'
SPIGGOT OF THE WATER BLADDER COMING OUT OF A GASKET
ON MY LEFT SHOULDER. THIS PROVIDES ME WITH A 3 LITER
WATER SUPPLY AND ENCOURAGES ME TO DRINK ON THE
ROAD. NOT TO MENTION HANDY WHEN YOU WANT TO
BRUSH YOUR TEETH IN THE BUSH. DEHYDRATION IS A MAJOR
FACTOR BECAUSE WITH WIND CHILL, YOU DON'T EVEN FEEL
IT. BOTH PANTS AND JACKET HAVE THE BUILT IN ARMOUR,
THE ZIP-IN BREATHEABLE WATERPROOF MEMBRANE
(GOODBYE RAINGEAR) AND A ZIP IN THERMAL LAYER.
I CHOSE TO NOT PACK THE THERMAL LAYER AS I HAVE
A GERBINGS ELECTRICALLY HEATED JACKET($300.00)
WHEN THINGS GET FROSTY, NOT TO MENTION A
SELECTION OF ICEBREAKER MERINO WOOL SHIRTS
($90.00 EA) AND THERMALS. FOR THOSE OF YOU WHO
SKI, SNOWBOARD AND MOTORCYCLE AND DON'T LIKE
TO GET COLD, GET INTO THE LUXURY OF MERINO WOOL
. NOT ONLY CAN YOU LAYER UP DIFFERENT WEIGHTS,
BUT IT KEEPS YOU COOL WHEN IT'S HOT, WARM WHEN
ITS COLD AND MOST IMPORTANTLY, DOESNT' STINK!!!
EVEN AFTER DAYS ON THE ROAD...ALTHOUGH I DO
ROTATE AS MUCH AS POSSIBLE. IT KNOCKS THE SOCKS
OFF ANYTHING SYNTHETIC....REALLY...TRY IT....I KNOW
IT'S EXPENSIVE, BUT YOU REALLY GET WHAT YOU PAY FOR
WITH THIS STUFF....ICEBREAKER IS THE COMPANY,
THEY'RE OUT OF NZ.
I BOUGHT FANCY DAYTONA GERMAN MADE MOTORCYCLE
BOOTS ($400.00 THANKS ROSE!!) AT MOTOSPORT, BUT
NEVER LIKED THEM. INSTEAD I PLUNKED DOWN $150.00
FOR WATERPROOF BOOTS FROM GALLS. THEY DO MORE
POLICE UNIFORM STUFF, BUT LOVE THE BOOTS.
ONE LAST THING....HEATED GRIPS...LOVE EM. LIGHT
GLOVES AND HEAVY WINTER GLOVES, GOTTA HAVE EM.
I'M THINKING OF ELECTRICALLY HEATED GLOVES THAT
JUST PLUG INTO THE SLEEVES OF MY ELECTRICALLY
HEATED JACKET...WE'LL SEE.

ONE MORE THING I ADDED....SCOTTOILER...AUTOMATIC
CHAIN LUBRICATION SYSTEM. FOR ALL OF YOU WITH CHAINS
AND LONG DISTANCES TO RIDE, GET ONE OF THESE...
YOU'LL THANK YOURSELF FOR IT. JUST KEEP AN EYE ON
THE GRAVITY FEED AND SUPPLY. CAN GET MESSY, BUT
WITH THE CORRECT ADJUSTMENT, THEY'LL MORE THAN
PAY FOR THEMSELVES IN NON REPLACEMENT OF CHAINS
AND SMOOTH RUNNING OF THE BIKE. IT'S A LITTLE TRICKY
TO FIT, BUT GO ON, YOU CAN DO IT.
TIE DOWN STRAPS OF THE RATCHETING VARIETY PROVIDE
THE SECURITY OF ROCK SOLID BAGGAGE HOLDING....
DON'T EVEN THINK OF ANYTHING STRETCHY.
FINALLY - LIFE ON THE ROAD.

IT WAS VERY DIFFICULT AND TIME CONSUMING TO TIE
EVERY LOOSE END UP IN MY LIFE FOR SEVERAL MONTHS
OF FREEDOM. I'M NOT GOING TO BORE YOU (FURTHER)
WITH THE DETAILS, AS I'M SURE ALL OF YOU HAVE THAT
BIG PILE OF 'I'LL GET TO THIS ONE DAY' MAIL AS WELL
AS ALL OF THAT PERSONAL LIFE ORGANIZING STUFF
THAT YOU KNOW YOU SHOULD DO.
SO ONE OF THE THINGS I WAS FORCED TO DO WAS CLEAN
UP MY ACT. MY GOODNESS, IT FELT GOOD AS ALL THE
SHACKLES OF THE 'GOOD' LIFE FELL AWAY, AND IT WAS
JUST ME AND MY RIDICULOUSLY OVERLADEN MOTORCYCLE
CRUISING UP 95 NORTH.
FIRST STOP TO SEE MY GOOD FRIENDS IAN AND KATHERINE
WHO WITH THEIR THREE CHILDREN WERE KIND ENOUGH TO
GIVE MY KITTY, LUCY, A NEW HOME. FOR THOSE OF YOU WITH
LONG TERM PETS, YOU'LL UNDERSTAND THE EMOTIONAL
TRAUMA OF KITTY OR POOCH SEPARATION, BUT I KNOW
SHE'S IN A GOOD LOVING HOME....THANKS IAN AND
KATHERINE!!!
THEN UP TO PORTLAND FOR A DAY SAIL AND SAY GOODBYE
TO UNCLE RICK AND AUNTIE VICKY
Ghost Boat
Thanks for all the great skiing last season

FIRST REAL MOTORCYCLE CRUISE WAS WITH GREG
AND TROY. BOTH SNOWBOARDER AND SKIER RESPECTIVELY
THAT I MET AT SUNDAY RIVER LAST PISTE SEASON. TROY
IS A SEASONED RIDER WITH A PRISTINE TRIUMPH DAYTONA
955i AND GREG IS ON HIS FIRST BIKE, THE TRIUMPH 800CC
TOURMASTER.
THREE GLORIOUS DAYS UP IN ACADIA NATIONAL PARK, STAYED WITH FRIENDS UP THERE AND JUST TOOLED AROUND MT DESERT ISLAND - THE THREE AMIGOS!!!
Greg Troy and me attop Cadillac Mountain in Acadia National Park
LEFT THEM AT A GAS STATION IN NORTHERN MAINE AND HEADED
OFF TO CANADA MISSING THE EASINESS OF THEIR COMPANY AND
FEELING SLIGHTLY ALONE FOR THE FIRST TIME.
CROSSING THE CANADIAN BORDER WAS A BREEZE, AND ABOUT 10
MILES LATER THIS DUDE ON A SUPERBIKE ZIPPED PAST ME DOING
OVER A TON, SLOWED DOWN SO HE COULD PULL A 60 YARD, 90 MPH
WHEELIE RIGHT IN FRONT OF ME THEN STREAKED OFF, WEAVING IN
AND OUT OF TRAFFIC, CROSSING ALL THE LINES.
I PREFERRED RIDING WITH GREG AND TROY, BUT THANKS FOR THE
SHOW.

UP TO PRINCE EDWARD ISLAND....HAVE YOU SEEN THAT BRIDGE
THEY BUILT ACROSS THE SOUND? 9 KMS LONG...JUST AMAZING....
YOU HAVE TO SEE IT TO BELIEVE IT.
FINALLY GOT TO HANG OUT WITH TAMARA AND MARTIN, MY VERY
BUSY BOSTON FRIENDS AND IT WAS SUCH A PRIVILEDGE TO SPEND
TIME WITH TAMARA'S FAMILY, WHO EXTENDED SUCH HOSPITALITY,
I FELT LIKE THE LONG LOST SON COMING HOME.
Me with Tamara's husband Martin...nice legs boy!!!

BUT ACCORDING TO MY FISH/GUEST RULE (YOU KNOW AFTER THREE
DAYS THEY BOTH BEGIN TO STINK!) I HEADED WEST VAGUELY TOWARDS TORONTO WHERE I HAVE AN AUNTIE.
leaving the Mossey household in PEI
Thanks Tamara for a great visit
FIRST NIGHT OUT UNDER THE STARS. ALL THE CAREFULLY BOUGHT
CAMPING EQUIPMENT TURNED OUT TO BE FANTASTIC, MY TWO MAN
TENT (HILDEBERG NANO - (450.00) ASSEMBLED IN A SNAP IN A
CAMPGROUND IN CANADA ON THE SHORES OF A BEAUTIFUL FRESH
WATER LAKE. WENT SWIMMING, WENT TO SLEEP ON MY THERMAREST
MATTRESS ($80.00) AND WAS UP AND ON THE ROAD BY 7.00 AM.
BIG DAY ALONG THE TRANS CANADA....NEARLY 700 MILES THROUGH
BIG RAINSTORMS....HAHAHAHA ALL THOSE BARE ARMED BEANIE
HELMETED HARLEY RIDERS COWERING UNDER BRIDGES....AS I SAILED
BY AT 80 MPH LISTENING TO JOY DIVISION!!!
END OF THE DAY, ANOTHER OPEN FAMILY INVITATION (THIS TIME REAL
FAMILY - MY DAD'S SISTER) AND THREE DAYS (NB THREE DAY RULE!!)
OF GREAT FOOD, VISITING RELATIVES....AUNTIE PAT, UNCLE JOHN AND
MY COUSINS IAN, FEE AND MEREDITH WERE GREAT.
here's John after perusing my blog for a few minutes
FEE ESPECIALLY IS SUCH AN INSPIRATION, BECAUSE DESPITE HAVING
MD (MUSCULAR DISTROPHY) SINCE THE AGE OF 3, LIVES IN A SPACIOUS
TWO BED APARTMENT, HAS HER OWN WEBSITE FOR PROOF READING....
CHECK IT OUT AT www.WrittenProof.ca ....AND HAS THE BEST SENSE OF HUMOUR OF MOST PEOPLE I KNOW.
SPEND AN AFTERNOON WITH FEE, AND YOU'LL BE RE-EVALUATING
YOUR OWN PATHETIC WOES....SHE'S AN AMAZING PERSON.
NOW THE ADVENTURE BEGINS. WITH NO DESTINATION OR FRIENDS
OR FAMILY AHEAD, IT'S JUST ME AND BIKEY ON THE ROAD. AT THIS
POINT I WOULD LIKE TO ADD THAT TRAVELLING ALONE, WITH NO-ONE
AND NOTHING INTERFEREING WITH WHERE AND WHEN YOU WANT TO
GO IS TREMENDOUSLY LIBERATING. I CAN'T THINK OF ANYTHING MORE
FUN THAN TRAVELLING ON A FAST, FUNCTIONING AND FULLY EQUIPPED MOTORCYCLE THROUGH THE BEAUTIFUL LANDS OF NORTH AMERICA.
I HEADED NW TOWARD TOBERMARY. I TOOK THE FERRY OVER TO
MANATOULIN ISLAND WHERE I MET BRUCE AND DICK, TWO RETIRED
FORD EXECS, ON DUCATI AND BMW RESPECTIVELY. BOTH LIKED TO
RIDE AT 80 MPH PLUS, WERE EXPERIENCED RIDERS AND GENERALLY
GOOD GUYS.

WE AGREED TO RIDE ON TOGETHER AND SWAPPED STORIES OVER
DINNER BEFORE SPLITTING A CAMPSITE. THE HEAVENS OPENED DURING
THE NIGHT, LIGHTENING STRIKING VERY CLOSE ALL AROUND AND
POURING, POURING POURING RAIN. STILL WET IN THE MORNING BUT
DECIDED TO GET UP AND GO. ALL MY CAREFULLY STOWED GEAR GETS
THROWN IN WILLY NILLY AS BRUCE 'DECAMPS' IN ABOUT A MINUTE
AND
40 SECONDS!!
WE RIDE FAST AND FURIOUS THROUGH THE POURING RAIN, BUT ALL
OF US COMFY IN OUR RESPECTIVE RAINSUITS.

WE SAID GOODBYE OVER LUNCH IN SAUTE SAINT MARIE, STILL
POURING - I HEADED NORTH AND HAD MY FIRST BLOWOUT.
a little deflated on the shores of lake Huron
ooking back to the corner I came around at 70 mph with a flat back tire, with oncoming traffic.
Here's the gash in my rear tire. The metal thing is part of my repair kit

Don't leave home without it
All fixed up in no time
Took a moment to ponder....
On what could have been
Posted by Richard Lindley at
10:28 PM
GMT
August 20, 2006 GMT
STURGIS AND BEYOND - INSTALLMENT #2
FOR CLARIFICATION, THE START OF MY TRIP BEGINS WITH THE SECTION ENTITLED
'LET'S START AT THE BEGINNING'
IF YOU HAVEN'T ALREADY READ THE 1ST INSTALLMENT JUST SCROLL
DOWN TIL YOU COME TO THE 'LET'S START AT THE BEGINNING'
HEADING
THIS IS THE 2ND INSTALLMENT
AFTER MY PUNCTURE, THE SUN CAME OUT, THE ROADS WERE
FANTASTIC (ALTHOUGH I TOOK IT EASY ON THE CORNERING
WITH MY NEW PLUGGED TIRE,) BUT NEEDED A CAMPSITE TO
DRY OUT AND RE-ORGANIZE MY GEAR.
lucked out finding this perfect site near Wawa

IT WAS NOW THE 3RD OF AUGUST, I SPENT HALF THE DAY
LEISURELY WASHING, DRYING AND RE-ARRANGING MY
GEAR AND THOUGHT AGAIN HOW NICE IT WAS NOT TO
HAVE ANYONE TO ANSWER TO.
TRAVELLED AROUND LAKE SUPERIOR (FANTASTIC VIEWS,
GREAT ROADS) AND AT THE END OF THE DAY, THOUGHT I'D
TRY TO FIND A FREE CAMPSITE.
UNFORTUNATELY, THE OVERGROWN PATH WAS A LITTLE MORE
TREACHEROUS THAN I THOUGHT AND FIND MYSELF TRAPPED
UNDER THE BIKE, SWEATING PROFUSELY, BEING ATTACKED
AND BITTEN MERCILOUSLY BY INSECTS....SOMETHING STUNG
ME ON MY RIGHT ANKLE WHEN I HAD TO SURRENDER MY BOOT
TO ESCAPE FROM UNDER BIKEY.
doesn't she look peaceful!

THAT NIGHT AFTER I FOUND A PARK CAMPSITE, MY FRIEND BRAD
(GOOD LUCK TO YOU AND CHENEY FOR THE UPCOMING BIRTH
OF YOUR FIRST BORN) IN BOSTON REMINDED ME THAT STURGIS
MOTORCYCLE RALLY WAS JUST ABOUT TO START. THE TIMING
(ALTHOUGH COINCIDENTAL) WAS PERFECT. SO I HEADED SOUTH
BACK INTO USA THROUGH MINNESOTA.
IT'S UNIVERSAL THAT WHEN YOU'RE RIDING ALONE ON A
LOADED UP MOTORCYCLE, YOU'LL MEET ALL KINDS, ESPECIALLY
OTHER MOTORCYCLISTS.I STOPPED FOR BREAKFAST IN TWO
HARBORS MN BECAUSE A NEON GREEN DUCATI CAUGHT MY EYE.
THE OWNER WAS A 59 YEAR OLD TEARAWAY NAMED RICK
(ALAS NO PICTURE) WHO WAS GREAT COMPANY.
HE TOLD ME TO TAKE ROUTE 34 WEST TO GET TO STURGIS AND
HE ALSO TOLD ME TO VISIT A GHOST TOWN IN MONTANA
CALLED INGOMAR.
A FEW MILES DOWN THE ROAD, RANDOMLY STOPPED INTO
A CHIROPRACTOR AND HAD DR. ROBB ANDERSON CRACK
MY BACK FOR $30.00....TALK ABOUT MINNESOTA NICE!!!
all straightened out again
FURTHER DOWN THE ROAD, SAW A LINE UP OF OLD BRITISH
BIKES. STOPPED AND MET WITH THE OWNER....I THINK HIS NAME
WAS BARRY KOLSHOI...MY APOLOGIES FOR BAD MEMORY. HE HAD
A SHOP FILLED WITH
BIKES FROM THE 60's 70's and 80's.
fully restored norton commando....very nice!!!

IN THE NEXT TOWN, I WAS GASSING UP WHEN BOB PULLED IN ON HIS
ORIGINAL '71 TRIUMPH BONNEVILLE (EXCEPT FOR THE APEHANGERS).
HE WAS AMAZED TO DISCOVER A TRIUMPH SPECIALIST LIVED ONE
TOWN BACK. HE HAD THE BIKE FROM NEW (OR AT LEAST HIS FATHER
DID) AND DIDN'T KNOW OF BARRY! AMAZING, LIFE IN A SMALL TOWN
I GUESS.
HIT ROUTE 34
LONG STRAIGHT HOT AND EMPTY!!
I DECIDED TO TRY 100 MILES IN AN HOUR. WAS ACCOMPLISHED
NO PROBLEM, BUT THE GAS CONSUMED WAS INTERESTING.
A FULL TANK AND RESERVE CAN GET ME 250 MILES MORE OR LESS.
WITH THE HAMMER DOWN, A FULL TANK AND FULL RESERVE
(I CARRIED A GALLON ON THE BACK SPECIFICALLY FOR
THIS EXPERIMENT) TOOK ME A MERE 160 MILES! 90 MILES
DIFFERENCE!
I STOPPED FOR GAS IN THE MIDDLE OF NOWHERE WHEN
THIS MID WEST FARMER'S DAUGHTER PULLED IN AND
SHYLY LET ME TAKE HER PICTURE
mid west cutie!!

STURGIS

WELL, STUGIS IS EVERYTHING IT'S CRACKED UP TO BE.
I HAD TO PAY $56.00 FOR A CAMPSITE BUT LUCKILY FOUND A
SITE RIGHT NEXT TO LARRY AND THERESA WHO HAD RIDDEN
IN ON A HARLEY ROADKING FROM OHIO
A GROUP OF US WENT DOWN TO 'THE ARENA' WHERE THERE WAS
A LOT OF DRINKING AND BABES
AND AS THE NIGHT PROGRESSED THE GIRLS GOT A LITTLE MORE
DARING...
BUT QUITE FRANKLY, THE NOISE, THE DRINKING, THE SWARMS
OF HARLEYS WERE INCESSANT, AND AS MUCH AS I ENJOYED
ALICE COOPER PLAYING HIS HITS FROM 30 YEARS AGO, IT
WAS NICE TO GET OUT OF STURGIS.
THE NEXT DAY LARRY, THERESA AND MYSELF WENT OUT TO
SEE THE FAMOUS SITES OF THE BLACK HILLS.
THE CRAZYHORSE MEMORIAL IS SPECTACULAR. STARTED
OVER 50 YEARS AGO AT THE BEQUEST OF THE LAKOTA TRIBE,
ONLY HIS FACE HAS APPEARED. HUGE AMOUNTS OF ROCK
HAVE BEEN REMOVED HOWEVER AND WORK PROGRESSES
SLOWLY BUT SURELY...
to give you an idea of the scope of the project
WHAT'S ESPECIALLY REMARKABLE ABOUT THIS PROJECT
(AND PERHAPS WHY IT IS TAKING SO LONG) IS THAT IT
IS BEING DONE WITHOUT
ANY FEDERAL AID. THE FAMILY OF THE ORIGINAL SCUPTOR
IS CONTINUING THE WORK AND THEY FUND EVERYTHING
WITH ENTRANCE FEE ($5.00) AND DONATIONS. IN FACT THEY
HAVE TURNED DOWN OVER $10,000,000 IN FEDERAL AID.
HHHMMMM....SOME KIND OF POLITICAL STATEMENT AS THE
FACES OF THOSE DEAD, WHITE AMERICAN PRESIDENTS LOOK
DOWN FROM MT RUSHMORE ONLY A FEW CLICKS AWAY.
a 1/34 scale model of what the completed mountain
will look like...see the real one in the distance...
MY LAND IS WHERE MY DEAD LAY BURIED
ONTO MT RUSHMORE. NOT NEARLY AS IMPRESSIVE BUT TOOK SOME
SHOTS HERE THAT SHOWED OUR RESPECT FOR THE AMERICAN IDOLS
I HADN'T STAYED IN A HOTEL YET AND FEELING THE NEED OF
A GOOD SHOWER STOPPED INTO A MOTEL TO ENQUIRE ABOUT
ROOM RATES. THEY TOLD ME $100.00 TO WHICH I'D REPLIED
HOW ABOUT $50.00. THEY SCOFFED AT THAT.
WITH STURGIS JUST A FEW MILES BEHIND ALL THE LOCALS
KNOW THAT MONEY IS TO BE MADE FROM THE TWO WHEELED
TRAVELLERS, SO I KEPT GOING LOOKING FOR CAMPSITE.
IT TOOK A LONG TIME TO OUTRUN THE GANGS OF HARLEYS.
FINALLY CRUISING IN WYOMING I SEE SOMETHING LOOMING
ON HORIZON...
BETTER FIND A CAMPSITE....BUT BETTER YET, JUST BEFORE
THE HEAVEN'S OPENED I WAS FLAGGED DOWN BY LOUIE, ON
A HARLEY ON HIS WAY TO STURGIS. HE ASKED IF I KNEW OF
A CAMPGROUND, I REPLIED
'DO YOU WANT TO SPLIT A ROOM?'
ET VOILA, MY $50.00 HOTEL ROOM SUDDENLY APPEARS.
LOUIE WAS FROM SACRAMENTO CA, BOUGHT SOME BEERS
AND WE WATCHED BEDRAGGLED RIDERS GETTING SOAKED
BY A VIOLENT PLAINS THUNDERSTORM. HE WAS UP EARLY,
EAGER TO GET TO STURGIS
thanks for the beers Louie!
devils tower...bit like Disney with all the Harleyfest around Sturgis
Met newbie rider Dave in Wyoming on a Triumph - rare sighting around Sturgis
Biker's concerns - deer in Montana very close to road
RIDING DOWN LONELY ROUTE 12 IN MONTANA, QUITE BY
CHANCE I SEE INGOMAR....THE GHOST TOWN MY BREAKFAST
BUDDY TOLD ME ABOUT.
I PULL IN TO MEET JERRY ON THE PORCH OF THE JERSEY LILLY

AN OLD WILD WEST BAR RUN BY TERRY....ALAS NO PICTURE!
SHE POURED ME A SHOT OF JACK (I MEAN, REALLY, WHAT
WAS I GOING TO ORDER?) MADE ME A BUFFALO BURGER AND
A BEAN SOUP THAT KEPT ME FARTING FOR THE NEXT TWO DAYS!!
TERRY SAID FOR A COUPLE OF BUCKS I COULD SHOWER UP
IN THE ABANDONED GYM. SO OFF I GO TO THE HUGE BUILDING,
COMPLETE WITH DUSTY TROPHY WALL AND SHOWER UP IN THE
BOYS LOCKER ROOM...KINDA EERIE.
SHE ALSO OFFERED ME THE TEEPEE, BUT DECIDED TO PITCH
MY TENT. WAS GLAD TO BECAUSE IN THE MORNING, THE TEEPEE
HAD OTHER OCCUPANTS. NOT SURE WHO THEY WERE, BUT I
WAS STILL FARTING STRONG...COULD HAVE BEEN AWKWARD....
teepee or not teepee?
HEADED TO GLACIER NATIONAL PARK,ON THE WAY MET EARL,
BOB AND JOANNE.EARL (ON THE LEFT) CARRIED BALL BEARINGS TO WARD OFF ANY TAILGATERS, BOB (EARL'S NEPHEW) WORE A 9MM 17 SHOT
HANDGUN ON HIS HIP AND MADE THAT GIANT TRAILER SO JOANNE
COULD RIDE WITH ALL HER CREATURE COMFORTS....TRUE LOVE!
STAYED AT TWO MEDICINE CAMPGROUND IN GLACIER NATIONAL PARK.
not bad digs for a night
MET JIM TRYING TO STEAL MY CAMPSITE! WE AGREED TO
SHARE IT AND HE BROUGHT OUT THE JOHNNY WALKER!
OFF THROUGH THE PARK - NICE SCENERY!

LEFT THE NATIONAL PARK AND BACK INTO CANADA.
BRITISH COLUMBIA IS A SPECTACULAR PROVINCE. IT'S EVERY
BIT AS BEAUTIFUL AS THE COUNTRYSIDE OF USA, BUT
WITHOUT THE 'DISNEY' FEEL.
THE FIRST NIGHT I SPENT IN BC WAS AT ONE OF THE
BEAUTIFULLY MAINTAINED REST STOPS. BETTER THAN
MANY CAMPGROUNDS I'VE STAYED IN.
where's Bikey?
damn, dropped again!
legs, not back - bikey weighs 700lb fully loaded
back on the road again!
Nice bridges in BC

1st meeting with Gary and Joanne - more on them later - wonderful folk!
this cloud caught my eye
funny signs

foods for the overwait?
got off the beaten track to find COALMONT, interesting welcome!
and the sign right next to the 1st one
condom ads in the restroom of the COALMONT hotel
John and Josh - father and son who owned and ran the
COALMONT hotel. They charged me $12.50 us for a
bowl of chili and a shot of Jim Beam...shoulda asked
for the menu first I guess!!!
I WASN'T AT ANY STAGE ASKED TO SQUEAL LIKE A PIG, BUT
HEADED NORTH TO FIND A CAMPSITE. FOUND ONE LATE, PITCHED
TENT AND CRASHED. READY TO GO EARLY IN THE MORNING,
BUT DIDN'T WANT TO WAIT AROUND FOR THE GATE TO BE
UNLOCKED SO DROVE THROUGH THE TREES ONLY TO FIND IT
HAD BEEN BOOBY TRAPPED WITH BARBED WIRE. AS LUCK
WOULD HAVE IT ONLY THE FRONT TIRE WAS AT RISK, BUT
WAS FINE. WHIPPED OUT THE LEATHERMAN WAVE ($70.00 -
INVALUABLE TOOL), CUT THROUGH THE BARBED WIRE AND
MADE THE GREAT ESCAPE.
WAS ON A DIRT ROAD FOLLOWING MY GPS WHEN CAME ACROSS
TWO BULLS IN THE ROAD STARING ME DOWN....NO PICTURE AS
I GASSED IT QUICK. WAS GLAD MY BIKE WAS GREEN AND NOT RED!
10 MINUTES LATER STARTLED A BLACK BEAR LUMBERING DOWN
THE ROAD, AND TEN MINUTES AFTER THAT, CAME ACROSS A
MOUNTAIN LION OR COUGAR.
Look closely - there is a mountain lion just below the little
tree in the middle staring back...my zoom was on full!.
ARRIVED IN VANCOUVER AND MET TIMMY, TAMARA'S BROTHER IN P.E.I
Timmy, my gracious Vancouver guide and host

WE WENT TO GRANVILLE ISLAND - MARKET EXTRAORDINAIRE
Gone to the dogs! streets of Vancouver
WENT TO AN AIRSHOW - THANKS JOEL AND BOB FOR THE ENTRY AND BARBY!!
life's cruel when you're old and past it!!

Security for the Stealth Bomber...seemed a litte excessive...
but the girl with the machine gun...now that's hot!!
Here you go Dad, the EH 101 - my Dad used to sell these when he was in corporate world

Although the Candanians call it a Cormorant

SO RIGHT NOW I'M WAITING IN VANCOUVER (FANTASTIC CITY) FOR MY RUSSIAN VISA. WASN'T PARTICULARLY HARD TO GET BUT COST ME $30.00
US FOR THE INVITE AND ANOTHER $100.00 FOR THE PROCESSING
FEE...TAKES A WEEK IN SEATTLE. THEY ALSO KEEP MY PASSPORT
FOR THE WEEK.
DECIDED TO DO SOME MAINTAINANCE ON BIKEY.
Here's the new front mudguard extender - note the bolts this time!
Found a couple of leaks in the Scottoiler feedtube
A little GOOP and rerouting fixed the problem

Ready for new tires?
All cleaned up and raring to go - whoa horsey!
thanks for all the cleaning products Gary!!
Posted by Richard Lindley at
06:08 PM
GMT
Enter your email address to receive updates to Richard Lindley's trip story!
Recent Entries
Archives:
Archives:
Monthly
Archives:
Category
NEW! HU 2015 Motorcycle Adventure Travel Calendar is now available! Get your copy now for some terrific travel inspiration!
HUGE, 11.5 x 16.5 inches, beautifully printed in Germany on top quality stock! Photos are the winning images from over 600 entries in the 9th Annual HU Photo Contest!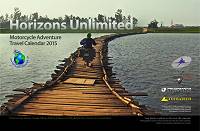 "The calendar is magnificent!"
"I just wanted to say how much I'm loving the new, larger calendar!"
We share the profit with the winning photographers. YOU could be in the HU Calendar too - enter here!
Next HU Events
NEW!

USA Virginia: Apr 9-12, 2015
Canada West: Aug 20-23, 2015
USA California: Sep 24-27, 2015
Aus Queensland: Sep 24-27, 2015
USA North Carolina: Oct 8-11, 2015
Aus Perth: Oct 9-11, 2015
Take 40% off Road Heroes Part 1 until October 31 only!
Road Heroes features tales of adventure, joy and sheer terror by veteran travellers Peter and Kay Forwood (193 countries two-up on a Harley); Dr. Greg Frazier (5 times RTW); Tiffany Coates (RTW solo female); and Rene Cormier (University of Gravel Roads).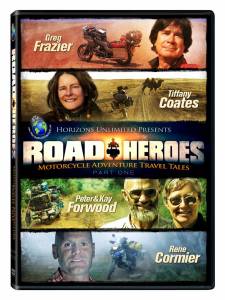 "Inspiring and hilarious!"
"I loved watching this DVD!"
"Lots of amazing stories and even more amazing photographs, it's great fun and very inspirational."
"Wonderful entertainment!"
Check it out at the HU Store! Remember to use Coupon Code 'HEROES' on your order when you checkout.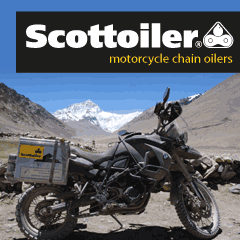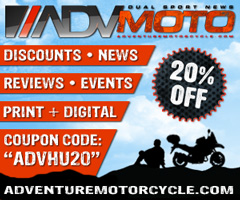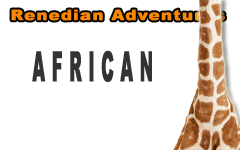 What others say about HU...
"I just wanted to say thanks for doing this and sharing so much with the rest of us." Dave, USA
"Your website is a mecca of valuable information and the DVD series is informative, entertaining, and inspiring! The new look of the website is very impressive, updated and catchy. Thank you so very much!" Jennifer, Canada
"...Great site. Keep up the good work." Murray and Carmen, Australia
"We just finished a 7 month 22,000+ mile scouting trip from Alaska to the bottom of Chile and I can't tell you how many times we referred to your site for help. From how to adjust your valves, to where to stay in the back country of Peru. Horizons Unlimited was a key player in our success. Motorcycle enthusiasts from around the world are in debt to your services." Alaska Riders

10th Annual HU Travellers Photo Contest is on now! This is an opportunity for YOU to show us your best photos and win prizes!
NEW! HU 2014 Adventure Travel T-shirts! are now available in several colors! Be the first kid on your block to have them! New lower prices on synths!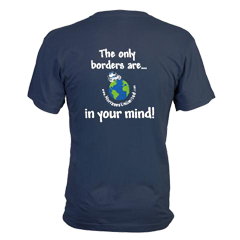 Check out the new Gildan Performance cotton-feel t-shirt - 100% poly, feels like soft cotton!

What turns you on to motorcycle travel?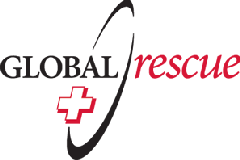 Global Rescue is the premier provider of medical, security and evacuation services worldwide and is the only company that will come to you, wherever you are, and evacuate you to your home hospital of choice. Additionally, Global Rescue places no restrictions on country of citizenship - all nationalities are eligible to sign-up!
New to Horizons Unlimited?
New to motorcycle travelling? New to the HU site? Confused? Too many options? It's really very simple - just 4 easy steps!
Horizons Unlimited was founded in 1997 by Grant and Susan Johnson following their journey around the world on a BMW R80 G/S motorcycle.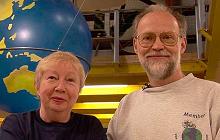 Read more about Grant & Susan's story
Membership - help keep us going!
Horizons Unlimited is not a big multi-national company, just two people who love motorcycle travel and have grown what started as a hobby in 1997 into a full time job (usually 8-10 hours per day and 7 days a week) and a labour of love. To keep it going and a roof over our heads, we run events (22 this year!); we sell inspirational and informative DVDs; we have a few selected advertisers; and we make a small amount from memberships.
You don't have to be a Member to come to an HU meeting, access the website, the HUBB or to receive the e-zine. What you get for your membership contribution is our sincere gratitude, good karma and knowing that you're helping to keep the motorcycle travel dream alive. Contributing Members and Gold Members do get additional features on the HUBB. Here's a list of all the Member benefits on the HUBB.
Books & DVDs

All the best travel books and videos listed and often reviewed on HU's famous Books page. Check it out and get great travel books from all over the world.

MC Air Shipping, (uncrated) USA / Canada / Europe and other areas. Be sure to say "Horizons Unlimited" to get your $25 discount on Shipping!
Insurance - see: For foreigners traveling in US and Canada and for Americans and Canadians traveling in other countries, then mail it to MC Express and get your HU $15 discount!
Story and photos copyright © All Rights Reserved.
Contact the author:
Editors note: We accept no responsibility for any of the above information in any way whatsoever. You are reminded to do your own research. Any commentary is strictly a personal opinion of the person supplying the information and is not to be construed as an endorsement of any kind.
Hosted by: Horizons Unlimited, the motorcycle travellers' website!
You can have your story here too - click for details!