Motorcycle Therapy, by Jeremy Kroeker
From the Canadian Rockies to the Panamanian Jungle, Motorcycle Therapy rumbles with comic adventure as two men, fleeing failed relationships, test the limits of their motorcycles and their friendship. Get it here!
---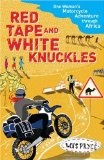 Lois' new adventures in Africa!
"Alone. No support vehicles, no fancy GPS and no satellite phone. Leaving from London, finishing in Cape Town - and the small matter of tackling the Sahara, war-torn Angola and the Congo Basin along the way - this feisty independent woman's grand trek through the Dark Continent of Africa is the definitive motorcycling adventure." Get it here!
---
Distant Suns, by Sam Manicom

"Sam Manicom's dynamic third book transports you to Southern Africa, South and Central America in an action-packed three year voyage of discovery... a thought-provoking mix of scrapes and encounters with people which illuminate some moments of true darkness... acute observations on everything from human behaviour, to remote and stunning locations. Distant Suns grabs you, enthrals you and spits you out as a convert to the dream of overlanding these amazing continents." Buy direct from Sam here!
---

Adventure Motorcycling Handbook, by Chris Scott
---

Into the Den of the Bear and the Lair of the Dragon on a Motorcycle. Werner, 66, was born in Germany and worked in Canada until his retirement. He has authored a number of books since getting bit by the motorcycle travel bug, including
-8 Around the Americas by Motorcycle,
-Into the Den of the Bear and the Lair of the Dragon on a Motorcycle, and
-Africa Against the Clock on a Motorcycle.
All his books are available directly from Werner. Tell him we sent you and get US$5.00 off the regular US$20 price!
For details on his books see here.
---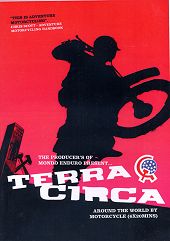 The Producers of Mondo Enduro present Terra Circa, Around the World by Motorcycle (6 x 20 minute episodes).
Regular readers of this newsletter will remember Terra Circa's adventures around the world, and especially the Zilov Gap. Now's your chance to see it in video. Austin Vince is a very funny guy and the video is hilarious, as he leads his intrepid crew through misadventure after misadventure.
"This is adventure motorcycling" says Chris Scott, who wrote the book, so he ought to know!
Contact Aimimage for the PAL video or all format DVD. Don't forget to tell them you heard about it on HU, we'll make a bit, and it won't cost you any more.
---
Looking for a travel book for someone special?
Go to our Books pages, where we have listed some of the best motorcycle travel books, as well as a number of BMW books, general motorcycle books, and travel guides.
There's links to Amazon USA, Amazon UK, Amazon Canada, and Amazon Deutschland, so no matter where you are - you can order books at great prices, and we'll make a dollar or a pound or a Euro, which goes a very little way to supporting this e-zine.
There's also links to search Amazon sites for all their products, books, CDs etc., and yes, we get a tiny piece of that too. We really appreciate it when you start your book search from our website. Thanks for the support!
NOTE: If you buy a book starting with one of our links below, we get a little bit to help support the website!
If you have a book or want a book that you think other travellers would be interested in please let me know and I'll put it on the site. Thanks, Grant
---
Help support your favourite website! Here's how!
Please be assured that we will NOT under any circumstances, rent, lease, sell, or give out our mailing list, and/or your name and e-mail address, to anyone for whatever purpose. Your privacy is assured, and personally guaranteed.
See our complete Privacy Policy here.
Grant Johnson, Editor
Please note that you are receiving this newsletter only because you requested it! We are 100% opt - in only.
To subscribe or UNsubscribe to this newsletter.
All comments and suggestions are carefully read, and where possible will be acted on. Your help will make this a useful service for all travellers.
Please use the Bulletin Board for questions and suggestions.
If you would like to advertise your product or service in this newsletter or on the website, please contact me. Ad rates are very reasonable. Details at this link.
---
ISSN 1703-1397 Horizons Unlimited Motorcycle Travellers' E-zine - Copyright 1999-2009, Horizons Unlimited and Grant and Susan Johnson. All rights reserved.
Redistribution - sending it on to friends is allowed, indeed encouraged, but other than the following requirements, only with permission. You may forward copies of the Horizons Unlimited Motorcycle Travellers' e-zine by forwarding it yourself by hand. You must forward the issue in its entirety, no fee may be involved. Please suggest they Subscribe!
Legal gibberish: (particularly for those in countries that have more lawyers in one town, just for instance, New York, not to name any names, than some whole countries, as another example, Japan. Again, not naming anybody specifically you understand) Recommendations are based on positive or negative experiences of somebody, somewhere. Your mileage (kilometrage if you insist) may vary. We are not responsible in any way for any product or service mentioned, and do not warrant any such mentioned product or service, and are not responsible for any bad things that may befall you. You are responsible for yourself! Act accordingly. We check all links and information given as close as possible to publication, and all info is correct as best we can determine at that time.
Motocare
Motorcycle Rental, hiring Honda's Transalp for touring Argentina and Chile. Ride across the Andes, from the Atlantic Ocean to the Pacific, lakes, deserts, salt pans, waterfalls, beaches, rain forests, glaciers...
Motorcycle Therapy, by Jeremy Kroeker
From the Canadian Rockies to the Panamanian Jungle, Motorcycle Therapy rumbles with comic adventure as two men, fleeing failed relationships, test the limits of their motorcycles and their friendship. Get it here!
---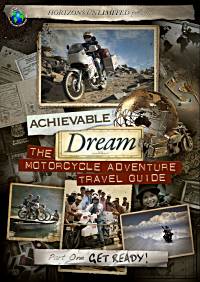 Get the Achievable Dream DVD's NOW and learn how YOU can hit the road!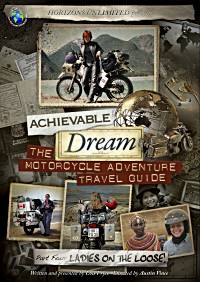 Archie Taylor, UK, to West Africa, Honda Transalp,
"The plan was for me to meet up with fixer at border to help me thru (Bribe). The prob was I got the wrong fixer. My mistake. He disappeared with my papers passport etc to sort it out telling me to stay hidden in this back alley till he came back. Yes what a prat I was. Should have rang his number when a guy said he was Ifrane. Standing there waiting in the back alley my phone rings. It's Ifrane here, where are you? The penny drops. I'm here where you told me to wait, Ifrane. But I've not met you!
My heart sinks. I'm here hidden in a back alley on my own and some stranger has all my papers! Shit, felt like a donkey he haw. Just as I feel I may just have a blood pressure problem again, the fake Ifrane appears with papers. Thank God. I snatch them back not waiting to argue I head in a direction I think will take me back into main street."
Simon Gandolfi, Old Man on a Bike, in India, Honda 125,
"Swim along a coral reef and all you'll see are the big fish and the big coral. Stay still, the more you notice. It is an unpeeling process. Detail by smaller detail emerges, fish small and bright as small jewels. Traveling is the same. I have been seated here on the parapet beneath this tree for close on two hours. Enough sun filters through the leaves to keep me pleasantly warm. Mostly I have been looking upward. Rather than separate, the fortress appears to be a continuation of the precipice from which it grows, rock on rock, up and up, the highest levels honeycombed with decorative caves and balconies and topped with a filigreed crown of carved marble.
The sky beyond the fortress is a clear royal blue of extraordinary depth. Tilting my head to the left I can view the sky and the fortress though an old stone arch and over a newish building of golden sandstone. The contrast between golden sandstone, grey rock and sky is of a beauty to be enjoyed and enjoyed and be blown away by. Who needs psychedelics? And why move until the sun sets? Such blissful peace is hard to come by when traveling in company..."
Graham Holden, UK, RTW, in Cambodia, R100GS PD,
"We stayed at the Monkey Republic, good food, clean and easy going. On our short walks around we came across some wonderful culinary delights, small bird or maybe snake takes your fancy, personally not for me!"
Frank Butler, Papua New Guinea, RTW, in Argentina, writes to the HU Montevideo Community,
"... I am in Buenos Aires at the moment and will be heading up toward Iguazu falls through Uruguay and would like to say have a chat with some local riders."
---

---
David Radford, Canada, in Syria, BMW R1200 GS Adventure,
"I wasn't sure what to expect from my Syrian crossing. It was the first time I would have to use my Carnet (bike passport) and I didn't have the mandatory visa. I figured the Carnet part would be easy, but I was a little worried about showing up at the Syrian border without a visa. All the guide books say you NEED a visa issued in your country, unless your country doesn't have a Syrian Embassy, in which case you can get one in Ankara. A number of overland travellers have reported that you can get a visa at the border if you've been out of your country for a long time and the border guys are in a good mood. In this happy case, the crossing takes 6-10 hours as they wait for permission from Damascus and such.
So, I arrived at the border, went through Turkish formalities without any problems and then hit the Syrian side and... It was a breeze! No visa? Spend 30 minutes carrying pieces of paper from one window to another getting insurance, bike stamp, pay your taxes, and voila! I was through in less than an hour all told. It was odd- almost deflating. I had made sandwiches, prepped my kitchen stuff to make a hot meal for later, had books ready- everything. And, nothing- I just went through without causing a ripple. Don't get me wrong, I'm not complaining, but, well, you know- just, but."
---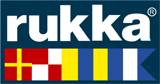 ---
Robert Thode, USA, to South America, in Mexico,
"The road north seems to zigzag back and forth from east side to west side. Contrary to Mike's gloomy estimate of riding the Baja, I found it enjoyable, had some good sections and the flat straight roads allowed for the mind to wander a bit. Even had one section where I got up to 700 meters high, not the Andes but still twisted and turned a bit."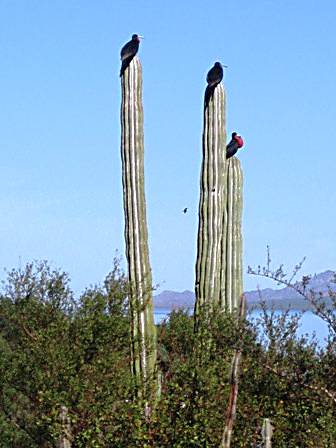 "I visited the ex-magnificent, now-demolished and under re-construction Bam é Arg (Citadel/Castle).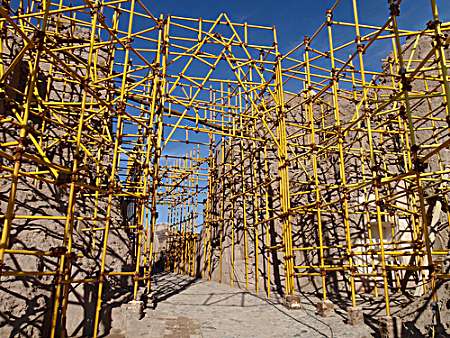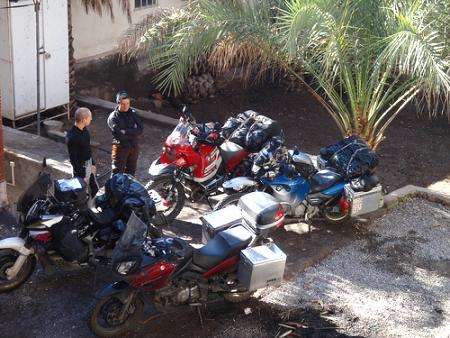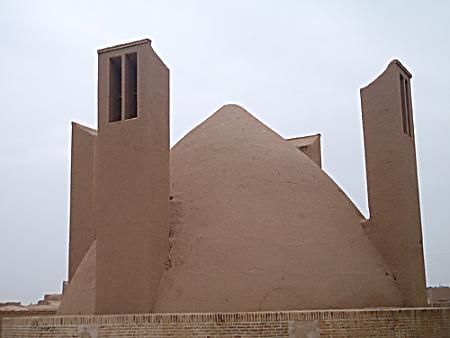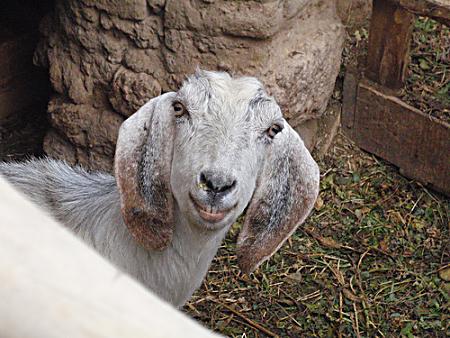 Ed. See Alexandros' blog here on Horizons Unlimited for lots of great pics!
---
---
Hubert Kriegel, France, Sidecar-ing the world, in Mongolia,
"Spectacular y impressionante.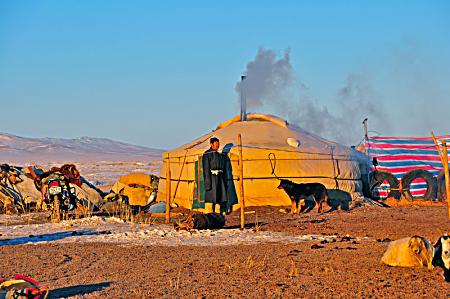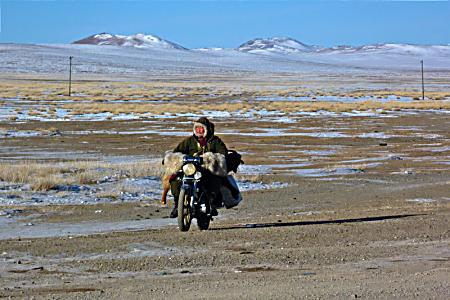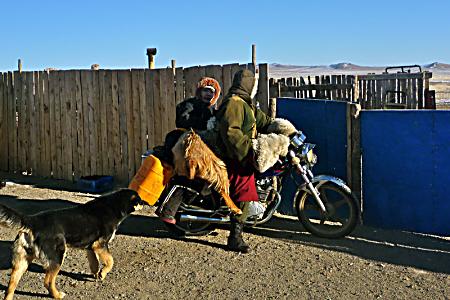 MedjetAssist is an
air medical evacuation
and consultation membership program and is HIGHLY recommended by us and many others for all travellers. The regular MedjetAssist program is for citizens or residents of the US, Mexico and Canada, and gives hospital of choice protection virtually anywhere in the world and air evacuation as needed. (See below for more on the Foreign National Plan) Click the logo below for US, Mexico and Canada citizens to find out more. (NOTE: It's still in progress for the final HU version,
but you can get MedjetAssist now
!)

For OTHER nationalities it is currently a little more complicated. There IS a Foreign National Plan, but you can't enrol online. It's a faxable enrolment and subject to underwriting approval. The rates are the same, but transport is restricted to 'back to home country - hospital of choice' rather than 'anywhere in the world - hospital of choice'. We are working on improving that, but at least it IS available! Go here to contact MedjetAssist and inquire about the Foreign National Plan. Be sure to mention Horizons Unlimited.
Michael Paull adds his endorsement of MedJet (and he DID use their services - twice!):
"...After an additional three days in Beijing, I was deemed stable enough for air evacuation back to the University of Washington Medical Center in Seattle, WA, in the company of my wife Aillene (who had flown in from Japan), and an air transport trauma nurse provided by the company that I had procured medical evacuation insurance from, MEDJET Assistance - without doubt, the best insurance coverage I have ever purchased in my life. A small plug here - these people were remarkable... If there was ever a better case for '...don't leave home without it.', MEDJET Assistance is at the top of my checklist, no matter where I travel (and I hope to do a LOT more)."
Note: Per the Medjet Assistance site: "...a medical transport between Europe and America can run more than $35,000. Middle East and South American flights range from $60,000 to $80,000. Transport from Asia often exceeds $100,000." Sounds like $205.00 for a single is pretty cheap insurance!
Ian Moor, UK, Wrong Way Round The World, spending the winter in Montana, F650GS,
"There are a number of novel features about living in sub zero temperatures:
1. You can leave frozen groceries in the car and they won't thaw.
2. If you don't collect the hen's eggs promptly they will freeze.
3. If you try to wash windows hot water freezes on contact with the glass.
4. If you touch a metal object with a damp hand it will stick like glue."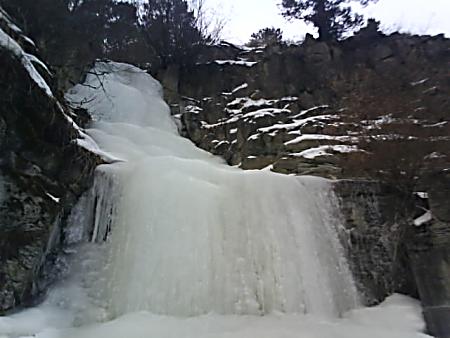 Dominik Retz, Germany, to South America, in Chile, XT600E,
"We have briefly met in Germany in autumn (I am the one who wanted to travel South America with the old XT600E) and would like to wish you and Grant a happy new year 2010. I am actually writing from Santiago de Chile to you and can confirm that it is easier than expected to make such a trip. You have stressed this out several times in that DVD (Get Ready) and I would like to thank you for that, because it calmed down my worries and fuelled my enthusiasm. Now, on the road, I see how rewarding such a trip is. Actually, a dream has come true. I should have done that much earlier. Thanks again for producing this great DVD and looking forward to seeing you at another HU meeting! Best regards, Dominik"
by Sam Manicom


Sam Manicom's dynamic third book transports you to Southern Africa, South and Central America in an action-packed three year voyage of discovery... a thought-provoking mix of scrapes and encounters with people which illuminate some moments of true darkness... acute observations on everything from human behaviour, to remote and stunning locations. Distant Suns grabs you, enthrals you and spits you out as a convert to the dream of overlanding these amazing continents.'

Reviews

"It's been a pleasure to read as it makes me feel as if I'm there seeing the people and landscape that Sam describes. He has a gift for painting pictures with words, which is rare amongst long-distance riders… In summary, a damn good read, not to be missed." Dave - BMW Club Journal

"…as the book progressed and the story unravelled, it developed into a truly involving and enthralling read. Distant Suns doesn't just document the journey, Sam also describes cultural differences, traditions and lifestyles of the various countries they cross, whilst painting a vivid picture of the terrain they cross… A really great read that'll doubtless give you itchy feet…" TBM - Trail Bike Magazine

"Distant Suns' is based on what Sam acknowledges are Birgit's wonderfully descriptive diaries. The result is a strangely powerful combination of Sam's already masterful writing with the added perspectives of a travelling companion who is both in-tune and adding a different melody line to the rhythm of their journey together." Nich Brown - The Road Magazine

Signed copies available directly from the Author here.
Order your copy now!
"It was supposed to be so easy... That's what we thought anyway... but the customs clearance of the Africa Twin has turned into a nightmare! In fact, the bike is not even in the port it was supposed to be, but 1,000km away! Thankfully still in Brazil We tracked it down to the port of Santos, not far from Sao Paolo.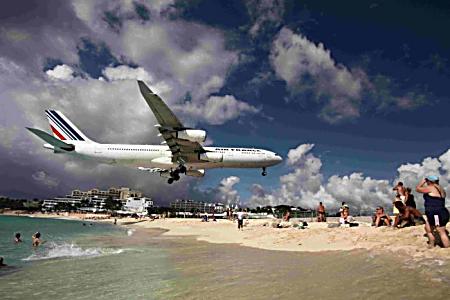 That's where we are now, daily pounding on the door of our broker. It seems to have had an effect and at least the paperwork has been submitted to customs. When the process will end and how much it will cost is still a mystery however. We hope to have more news in a day or two. Stay tuned..."
"We have to fly home for a fortnight in mid February from Santiago and are looking for a place to stay with a safe parking for our motorcycle with sidecar. If possible we also would like to do some work on the bike, but we don't need a workshop necessarily. If you can give us any information that would be more than great. Thank you very much. Astrid and Thomas. Safe and wonderful trips to all of you."
Overland to India

by Gordon May

Paperback, 21x14.8 cm 234 pages incl 8 pages of colour photographs. £9.95.

Synopsis:

In 2008, Gordon May set off on an 8,400 mile ride from Manchester, UK, to Chennai, India, on his 1953 Royal Enfield. Despite encountering intense heat, suffering a crash in the Baluchistan desert and battling against some of the worst roads and driving standards on the planet, Gordon and his old Bullet did make it to Chennai.

In Overland to India Gordon describes how he restored his beloved motorcycle, the build up to departure, the larger-than-life characters he met and how he tackled the many challenges that came his way. He also recounts the more personal highs and lows of life on the road. Above all, Overland To India is a heart-warming book that reveals that there is much human kindness and hospitality to be found, sometimes in the most unexpected places and situations.

Review:

What I really liked about Overland to India was the sheer determination of the rider. Gordon's love of his motorcycle shone through too; he often thanks it for getting him to his various destinations along the grueling route and I liked reading about his running repairs. I felt his joy, his euphoria, at being out on the open road. I also felt his exhaustion. When Gordon suffered a crash I could almost feel those bruises and also his fear following an attempted highway robbery. What was also really striking was the generosity, friendliness and humility of many of the people he met along the way, who Gordon describes with real warmth. It's uplifting to discover that it's a welcoming world out there. Overland to India is a lesson to all of us who have a dream and want to pursue it. Inspiring. Judith Coyle
"...is in Nigeria, looking for new tires and a reliable motorbike dealer in Abuja."
Alisa Clickenger, USA, to South America, in Honduras, DR650,
"I arrived in San Pedro in a 'state'. I'd ridden for more than an hour after dark, I had no idea where I was going, and finally just quit riding. I called George, asked him to come and get me.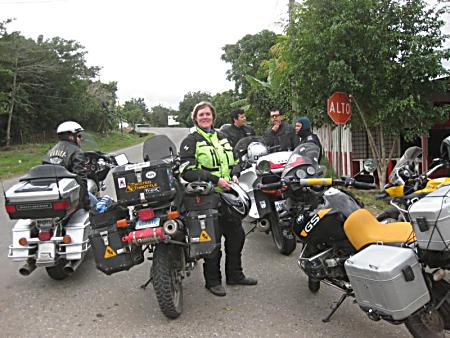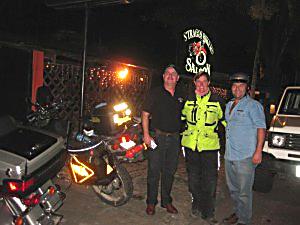 I had a great time with the other bikers at S'Tragos Bikers Saloon, and fortunately they'd changed my point of view on Honduras."
Book special just for Horizons Unlimited Readers!
"Into the den of the Bear and the Lair of the Dragon on a Motorcycle"
"8 Around the Americas on a Motorcycle"
"Africa Against the Clock on a Motorcycle"
"From Nordkapp to Cape York on a Motorcycle"
Werner Bausenhart has written several books on his travels around the world, and has offered them to HU readers at a great price. Tell him we sent you and get US$5.00 off the regular US$20 price!
For details on his books see here. Contact Werner now via this link to get the deal.
Gareth 'Bok' Davey, Australia, Trans-Africa, KTM990 Adventure,
"On 26 February 2010 I will be heading from Australia to South Africa for the beginning of a Trans-Africa motorcycle trip. The plan is to start from South Africa and head up the east coast of Africa eventually ending up in Egypt. I expect that the trip will take about 4 months, span over 16000km's and will cross through at least ten African countries (South Africa / Mozambique / Zimbabwe / Malawi / Tanzania / Kenya / Uganda / Ethiopia / Sudan / Egypt). Most of the trip will be solo, but some South African mates may join for some of the way - they have still not yet decided :-)
I have been wanting to do this trip for ages. In my opinion Africa is a 'must see' continent with such spectacular scenery and some absolutely amazing people. I was born in Rhodesia and grew up in South Africa, so Africa is in my blood. For the past five years I have been living in Perth, Australia and really love Australia but have had this constant urge to return to Africa and try and document my Africa travels through this website and with plenty of photos.
Together with AMEC Minproc, I will also be taking this opportunity to raise funds for charity. 'Riders for Health' is an organization that provides health-workers with motorbikes and medicines to ensure that millions of people in the remote areas of Africa receive regular, reliable health care, often for the first time in their lives. The result - 10.8 million people are now accessing vital health care in Africa. AMEC Minproc have very kindly offered to match any donations that I manage to raise."
Henry Rekers and Renee Davy, Quinten and Tanner, Canada to Central America and beyond,
"You may or may not know that we are travelling as a family - hence the name four-up. To do this, we are pulling the kids from school for 5 weeks. But, much to their disappointment, they still have homework to do. Their English homework is to write and maintain their own personal journal. What we have chosen to do is to use this blog format so that the kids in their respective classes can keep updated on all of our progress. And, they will be graded...heh, heh, heh!"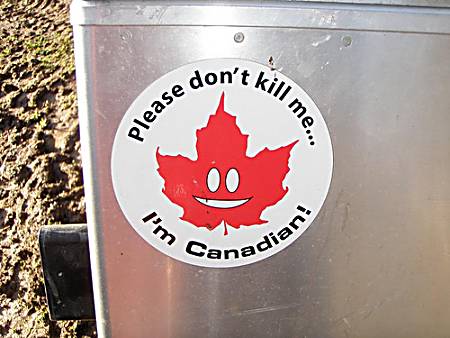 Dale Boisclair, Canada, writes to the HU Guadalajara Community,
"Hi there. My wife and I are riding two-up from Phoenix AZ to Veracruz, starting on Feb. 12th. If anyone would like to join us for a beer along the way we'd love to meet you. We'll be riding through Chihuahua around the 13th and should be in Xalapa by the 20th. Just drop us a note at our e-mail address. Cheers Dale"
Peter Russell, Canada, to South America, KLR's,
"We needed to get two KLR's to Buenos Aires for February 2, 2010. Following a number of initial quotes for air shipments (some as high as $17,000.00 CDN) we were forced to consider a sea shipment, although with a tight itinerary and concerns about potential delays and corruption on the docks in BA, this was not preferred. Having seen a thread from a HUBB member in Calgary dealing with an air shipment with Hellmann, we gave them a call. The result - two KLR's in one crate 78"Lx48"Hx50"W (545KG with assorted gear tucked into the nooks) shipped overland from Toronto to Miami, and then by air from Miami to Buenos Aires arriving February 1, 2010.
The shipment leaves January 26, 2010, so we will update you on how it goes later on, but for now we can say Hellmann has been incredibly helpful, knowledgeable, professional and affordable. Total cost on the ground in Buenos Aires - $2910.00 CDN."
"We're preparing for the Cycle World's motorcycle show in NYC 22-24th of January. We got invited to have a slide show and exhibit the bikes. Not sure if the organizers really have thought through all potential consequences of inviting us, but we'll do our best to behave."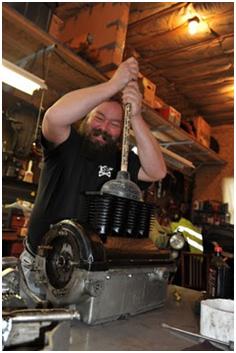 Craig Dolick, Canada, writes to the HU Bogota Community,
"Hola, I am considering shipping my bike to Colombia for my second visit and would like to leave it there for possibly as much as 1 year if possible and then come back and ride sur to Ushuaia. Does anyone know how long a gringo can leave a bike in Col. and secondly what might I expect to pay for storage fees to do this? Gracias por tu ayuda, Craig"
Tiffany Coates, UK, to Siberia, Mongolia and Japan, back home in the UK, BMW R80 G/S,
"The final weeks of 2009 saw me homeward bound from Mongolia via Japan, LA and then inexplicably Mexico and Guatemala on someone else's bike. I'd come across Savaş in LA, a Turkish bike traveller who was having problems with Mexican customs about taking his bike across their borders. I immediately volunteered to help out and ride his bike for him (sort of legally I think), with him as a co-rider to Guatemala to continue his RTW. Thelma was out of action for a few weeks anyway as she was onboard a ship from Tokyo.
It turned out to be quite an adventure as we made our way down Baja and southern Mexico, sharing the riding on his KLR as I introduced him to wild camping and how to ride pillion on off-road tracks with a woman on the front who can barely touch the floor with tiptoes! My main tip was just close your eyes as there is nothing you can do about the fact that we're heading through sand. The macho Mexican men could hardly believe the sight of a man climbing onto the back of a bike, while the senorita rode up front. The only downside for me was the firmness of the saddle - it became a bit of a Princess and the Pea situation and when I rode pillion I needed a folded thermarest under my backside to ride in any comfort. I've obviously been spoilt by the German upholstered seat on my BMW.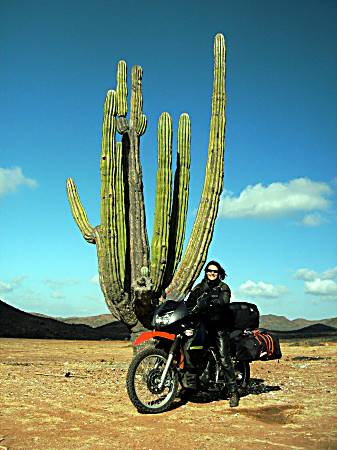 We both survived and had a final drama at the Guatemala border when it looked like I was going to have to deliver him onward to El Salvador. Luckily a swiftly-placed wedding ring and a claim of married couple's shared possessions allowed us to change the vehicle travel permit back into Savaş's name.
I then hot-footed it back up to LA using public transport arriving just in time to clear Thelma through US Customs and into storage. I'm now at home, having flown via Iceland where Horizons' contacts at Blue Mountain Bike Tours had offered to take me off-roading on my 10 hour stopover. Unfortunately the poor weather had followed me from LA (where there had been snow on the hills around the city) and Iceland was storm-bound without any chance of getting on a bike to explore. I've promised (threatened?) the guys that I'll return one day with Thelma on the ferry from Europe.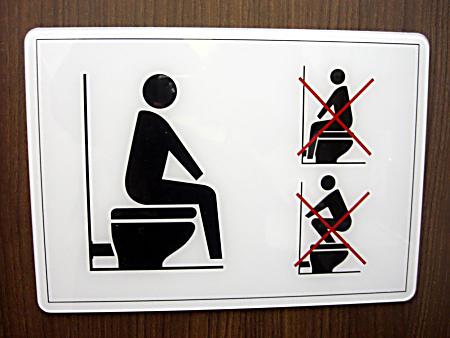 So now I'm home and working hard to save the money to get back to the States once the weather is warmer and ride Thelma across to Nova Scotia and then ship her home - it's certainly been an unusual trip back from Mongolia."
"I have to finish my motor tour through Latin America early, unfortunately. Hence I am trying to sell my bike. I rented out my property, with approval from government, but apparently there are other institutes questioning the permission authority of the government. It would be a tip to all travelers renting out the house, really do 3 times screening of people. And get permits double checked by lawyers/ specialists as well. Anyway, the ride was great. Next time I just sell my house, burn all bridges, but I will ride again!"
"Hi. This is Miquel Silvestre, a Spanish Hubber. I need some help and I will appreciate any kind of information of support you can provide me. Few months ago I rode alone from Nairobi to Cape Town on a 1992 R80 G/S. I did Kenya, Tanzania, Zambia, Zimbabwe, SA (Pretoria), Botswana, Namibia and SA again. I had some small problems but I arrived safe and happy. I kept the bike in an storage near Cape Town.
I am planning go back to South Africa in November (about the 15th) and ride her back to Kenya through Lesotho, Mozambique and Tanzania. I guess after 8 months, the bike won't work perfect, especially the carburetors, and I'd like to know where I can go in CT (I don't think the BMW dealership beside the Decks is the best option) to make a good service, how to arrange an appointment and where are the best routes to go to my destination. I need to visit the Riders for Health project in Lesotho. Thanks a lot. All the best."
---
Thanks! Grant and Susan
---
Shawn Hill writes to the Hong Kong Community:
"Dear HK HU Community (and any other serious travellers and would-be travellers), I would like to find out if anyone is interested in getting together in a few weeks to share some stories and pictures from recent motorcycle trips folks have taken. I believe there are 7 people registered in the HK HU community and some of them have already expressed interest in getting together.
Some people are on tour right now and some people will soon be taking trips or have recently returned from trips including: - Vladivostok, Russia to Edinburgh, Scotland - Motorcycle tour through Argentina - Father and son 7,000 mile trip through the US - Journey through Africa (upcoming)
The tentative date for the get-together is Saturday, February 20 and we could meet late afternoon and have plenty of time to eat, share photo slide shows and chat with each other about technical tips, border crossing hints and plans for future trips. If anyone is interested please let me know the following:
- if the date works for you or alternate dates
- if you have any venue recommendations
- if you would be willing to share some stories and photos with everyone from your recent trip"
New Communities:
We've now reached an amazing 635 Communities in 105 Countries as of January 25, 2010!
A big thanks to all those who took the first step and established the Community in their area. New Communities are too many to list!
If you are on the road, do check out the Communities - don't feel like you're imposing on people! They signed up for a Community because they want to meet travellers - that's you! You'll have a great time, so go to the Communities page and let them know you're coming. Please remember that they are volunteers and offering to help because they're great people - common courtesy helps! When you write, tell them who you are, that you're passing through, and would like to meet them. Let them know if you need anything, and I'm sure they'll help as best they can.
For details on how you can join a Community in your area, or use the Communities to get information and help, or just meet people on the road or at home, go to the Community page. Send me some photos - with captions please - and a little text and you can have a web page about your Community! A few links to web pages about your area would be useful too.
Just a reminder to all, when you Join a Community in your area, send a note to the Community introducing yourself and suggesting a meeting, or go for a ride or something. It's a good way of meeting like-minded individuals in your own town.
---
Become a Horizons Unlimited Contributing Member or Gold Member!
To help with the cost of creating and distributing the newsletter and running a huge website, which has been a full time job for Grant for ten years, Susan as much as she can, plus a couple of part time assistants, we gratefully accept contributions via PayPal, credit card, and cheque. Members also get additional privileges on the HUBB, such as more PM's, custom avatars, and more photo space.

Support this Newsletter by becoming a Contributing Member today, by PayPal, credit card, or cheque.
Become an HU Contributing Member!
If you want a t-shirt or other logoed merchandise, go to the Store.
All contributions will be acknowledged and gratefully accepted. If you later decide you do want a t-shirt or other member logoed merchandise from the store, let us know and we will arrange access to the Members Private Store.
More ways to support your favourite website!
How to Link to Horizons Unlimited
Also, you can just click on any Amazon link on the site and we'll get a small commission on your purchase of any Amazon merchandise - and it won't cost you any more!
Thanks, Grant and Susan