Discussion Thread for this event. See who went, what happened, photos and plan for next year!
Want to know what people thought of other HU Meetings? Is it worth coming to the Meeting?
"I'm so looking forward to another UK meet. My only problem is that I simply can't get to every talk I want, such is the amount of terrific presentations on offer. Each year I've been astonished at how articulate, intelligent, informative and entertaining the speakers are. I'm willing to help with anything that doesn't keep me from a talk - and my timetable will be full to bursting!"
The Plan
The plan is simple. Show up on Friday afternoon, meet people and setup. Travel Presentations and Tech clinics are planned throughout the meeting, starting Saturday, possibly something Friday night. More Detailed Schedule here.
We can always use some help! If you want to assist, please sign up to volunteer to assist on the day or here for advance work or to ask questions. Thanks!
2010 Speakers and Tech Clinics:
GPS - what's it good for?

Andrew Roberts
Instructional session and discussion

Russia!
RTW once is not enough

David and Cheryl Laing
Introduction, top 10 hints, then a Q and A session

RTW by Vstrom

Richard Winter
The Americas, from Prudhoe Bay to Ushuaia

4 years on the Road
Maleny to Mullingar

Ken Taylor
Australia to Ireland on a $500 Honda Transalp

Canada-USA-Mexico

Errol Goodenough
Tim Hortens-Maccas-Tacos & other atrocities

Intro to GPS navigation

Andrew Roberts
Basics of GPS navigation

Packing Demo

Glen Cochrane and Leeanne Holden
Squeezing it all in

Sumatra Touring

Marcus Phillips
Cruising the high road, Indonesia

Asia/Middle East

Haydn and Diane Durnell
Nepal to Jordan 2010, Off the beaten track

Eurasia 09 - Turning Dollars into Dust!

Dennis Barber
Solo journey in 5 months through 23 countries on an 18 year old Boxer

Stove Cook-off

Everyone bring your stove and lets see what works - and what doesn't!
The Pros and Cons of stoves, fuels and pots, recipes, pans etc

Bedding Discussion

Discussion in the camping area
What works, cheap vs dear and which ones keep you warm and comfy!

Tent Discussion

Discussion in the camping area
What works, cheap vs dear and which ones keep you dry and comfy!

Breakdown Diagnostics

The bikes stopped at the side of the road. :(
Now what?

For Women Only
Tire Changing!
And more how-to's of course!
Experienced Travellers Panel - ask the experts anything you want!
Rideouts
Vendors
The following companies will be on site with products and have generously donated raffle prizes. Vendors can register here, or if you have any questions, please contact me for details.
Contributors
The organisers also wish to express our thanks to the following companies, who have generously donated raffle prizes or products/services to help make this event happen!
Touratech Australia - World's leading accessory manufacturer for the touring, rally and adventure motorcycle market.
ARB 4x4 accessories - Built for the harsh conditions of the Australian Outback, ARB's 4x4 accessories are designed tough to withstand the extremes faced by enthusiasts the world over.
Andy Strapz - Straps, panniers, bags, clothing, bike covers, secure luggage, travel accessories, gloves
Trailbike Adventure Magazine - Magazine and website
City Hire - Event and party specialists

Schedule
It's all over!
Registration is over!
2011 Event is in the planning stages, information to come as soon as we know. See the Meetings index page for details on all events.
You can help!
If you have a few minutes, please download the poster ( Adobe pdf format) and print off a few and hand them round your club or your local bike shop or anywhere seems like a good place.
Poster in pdf format (500kb approx) full colour HU Australia Travellers Meeting poster. (You may need to right click and choose "save target as...")
Thanks for the help!
The Meeting Location for 2010
The closest town is Cooroy, and Noosa for all types and prices. Noosa is more of a resort town with beaches etc. Cooroy is a country town.
There will be signs along the road as you approach the area to get to the exact spot. Watch for the HU logo!
We're at:
Riders Rest
699 Cooroy - Noosa Road
Cooroy
QLD 4563
For maps, GPS etc see below: "Maps"
We have several large buildings on the property available as shelter, work area etc. There will be a large Marquee for presentations. Also extra toilets.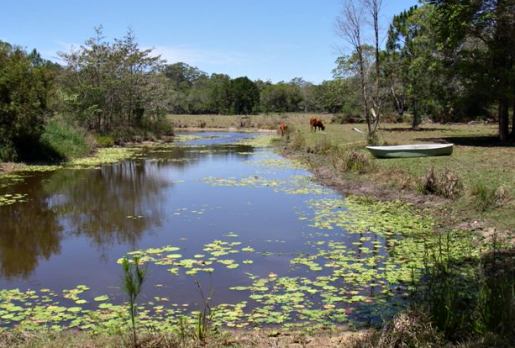 Maps
Camping
One price, only $10 per night per person, no reservations required. (Not included in registration fee, so only campers pay)

Pay on the day
Huge grassy field right at the meeting room, which will be a large marquee. We also have several large sheds available if needed.

Showers onsite.
Links to local Hotels and Motels
Budget Accommodation is available in Cooroy (about 7 km from the HU Meeting Site)
More expensive and upmarket accommodation is available at
There is so much accommodation available in Tewantin/Noosa that it is probably best to contact a local accommodation centre: Noosa Accommodation Centre, Noosaville. PH 1300790830, or use an online accommodation booking service.

Information about the area
Closest Hotels & Bottleshops
Closest Restaurants/Eateries (7 km from the HU Meeting Site)
Other Useful Information
Any info you have on the area, rides etc, please let me know.
---
Local Motorcycle Clubs and Dealers
The Wild Geese Motorcycle Club: "...a multi-national, multi-skilled, multi-lingual, multi-talented, non-political, non-sectarian bunch of bike-loving bikers"
Ulysses Club Queensland Branches
---