Motorcycle Therapy, by Jeremy Kroeker
From the Canadian Rockies to the Panamanian Jungle, Motorcycle Therapy rumbles with comic adventure as two men, fleeing failed relationships, test the limits of their motorcycles and their friendship. Get it here!
---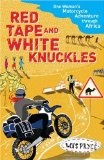 Lois' new adventures in Africa!
"Alone. No support vehicles, no fancy GPS and no satellite phone. Leaving from London, finishing in Cape Town - and the small matter of tackling the Sahara, war-torn Angola and the Congo Basin along the way - this feisty independent woman's grand trek through the Dark Continent of Africa is the definitive motorcycling adventure." Get it here!
---
Distant Suns, by Sam Manicom

"Sam Manicom's dynamic third book transports you to Southern Africa, South and Central America in an action-packed three year voyage of discovery... a thought-provoking mix of scrapes and encounters with people which illuminate some moments of true darkness... acute observations on everything from human behaviour, to remote and stunning locations. Distant Suns grabs you, enthrals you and spits you out as a convert to the dream of overlanding these amazing continents." Buy direct from Sam here!
---

Adventure Motorcycling Handbook, by Chris Scott
---

Into the Den of the Bear and the Lair of the Dragon on a Motorcycle. Werner, 66, was born in Germany and worked in Canada until his retirement. He has authored a number of books since getting bit by the motorcycle travel bug, including
-8 Around the Americas by Motorcycle,
-Into the Den of the Bear and the Lair of the Dragon on a Motorcycle, and
-Africa Against the Clock on a Motorcycle.
All his books are available directly from Werner. Tell him we sent you and get US$5.00 off the regular US$20 price!
For details on his books see here.
---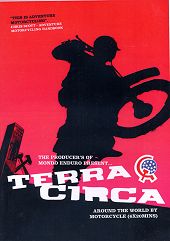 The Producers of Mondo Enduro present Terra Circa, Around the World by Motorcycle (6 x 20 minute episodes).
Regular readers of this newsletter will remember Terra Circa's adventures around the world, and especially the Zilov Gap. Now's your chance to see it in video. Austin Vince is a very funny guy and the video is hilarious, as he leads his intrepid crew through misadventure after misadventure.
"This is adventure motorcycling" says Chris Scott, who wrote the book, so he ought to know!
Contact Aimimage for the PAL video or all format DVD. Don't forget to tell them you heard about it on HU, we'll make a bit, and it won't cost you any more.
---
Looking for a travel book for someone special?
Go to our Books pages, where we have listed some of the best motorcycle travel books, as well as a number of BMW books, general motorcycle books, and travel guides.
There's links to Amazon USA, Amazon UK, Amazon Canada, and Amazon Deutschland, so no matter where you are - you can order books at great prices, and we'll make a dollar or a pound or a Euro, which goes a very little way to supporting this e-zine.
There's also links to search Amazon sites for all their products, books, CDs etc., and yes, we get a tiny piece of that too. We really appreciate it when you start your book search from our website. Thanks for the support!
NOTE: If you buy a book starting with one of our links below, we get a little bit to help support the website!
If you have a book or want a book that you think other travellers would be interested in please let me know and I'll put it on the site. Thanks, Grant
---
Help support your favourite website! Here's how!
Please be assured that we will NOT under any circumstances, rent, lease, sell, or give out our mailing list, and/or your name and e-mail address, to anyone for whatever purpose. Your privacy is assured, and personally guaranteed.
See our complete Privacy Policy here.
Grant Johnson, Editor
Please note that you are receiving this newsletter only because you requested it! We are 100% opt - in only.
To subscribe or UNsubscribe to this newsletter.
All comments and suggestions are carefully read, and where possible will be acted on. Your help will make this a useful service for all travellers.
Please use the Bulletin Board for questions and suggestions.
If you would like to advertise your product or service in this newsletter or on the website, please contact me. Ad rates are very reasonable. Details at this link.
---
ISSN 1703-1397 Horizons Unlimited Motorcycle Travellers' E-zine - Copyright 1999-2009, Horizons Unlimited and Grant and Susan Johnson. All rights reserved.
Redistribution - sending it on to friends is allowed, indeed encouraged, but other than the following requirements, only with permission. You may forward copies of the Horizons Unlimited Motorcycle Travellers' e-zine by forwarding it yourself by hand. You must forward the issue in its entirety, no fee may be involved. Please suggest they Subscribe!
Legal gibberish: (particularly for those in countries that have more lawyers in one town, just for instance, New York, not to name any names, than some whole countries, as another example, Japan. Again, not naming anybody specifically you understand) Recommendations are based on positive or negative experiences of somebody, somewhere. Your mileage (kilometrage if you insist) may vary. We are not responsible in any way for any product or service mentioned, and do not warrant any such mentioned product or service, and are not responsible for any bad things that may befall you. You are responsible for yourself! Act accordingly. We check all links and information given as close as possible to publication, and all info is correct as best we can determine at that time.
Motocare
Motorcycle Rental, hiring Honda's Transalp for touring Argentina and Chile. Ride across the Andes, from the Atlantic Ocean to the Pacific, lakes, deserts, salt pans, waterfalls, beaches, rain forests, glaciers...
Peter and Kay Forwood, Australia, around the world since 1996, 193 countries two-up on Harley Davidson, in the Netherlands, Belgium, and Germany
"...Later in the afternoon we rode to Maashees, where Sjaak Lucassen, a motorcycle traveller, longer travelled than ourselves, lives. We first met Sjaak in Malaysia in 1996 as I was getting off a boat from Indonesia, he was loading his motorcycle. We have kept in touch ever since, but is has been eleven years since we had last met, and he has travelled over 260,000km's on his R1 Yamaha, many extreme kilometres in Africa and South America, in that time.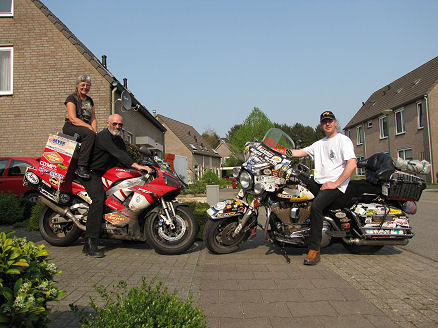 On checking our separate routes we were amazed how close we were at times in our travels but never close enough to meet up. Sjaak has recently returned from a ride to the top of Alaska, in winter, also on an R1 motorcycle, a truly extreme adventure, riding up the Alaskan Pipeline road with studded tyres, heated everything, and temperatures over 30 degrees below zero."
Horizons Unlimited is proud to host Peter and Kay's complete RTW story and pictures here!
Robin Breese-Davies and Rik Davis, UK, RTW, in Korea, BMW R1150GS,
"...Today started superbly with the sun on our backs riding through mountain country, passing national parks, farm land, people getting on with their business and wondering who these aliens were passing by on motorbikes, it was great to be in a part of the world where we didn't see one tourist! Daedunsan & Maisan National Parks were great but as the weather was getting worse as the day went on we decided to push onto the historic city of Jeonju.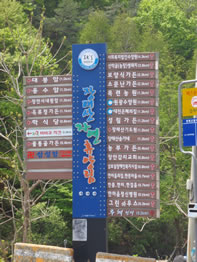 ...We have been looking forward to this tour for some time, we have never been to an active war zone before in our lives and this did not disappoint. We did not expect to actually cross the border and into North Korean territory albeit in the DMZ zone, we looked straight at the communist soldiers, could see the difference in architecture, took all the pictures we wanted.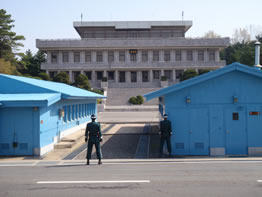 Also on the tour we visited some of the underground tunnels which have been found over the years from North Korean infiltrators, an amazing insight in the history of Korea since 1950 but also of a communist regime still in power."
---

---
"... Entering Poland was like entering a new stage to our trip. The heavens opened, the roads narrowed and the world turned grey. We were now dodging huge trucks and maniac drivers on rain soaked single lane highways. But, true to our promises to our wives, we rode safely. This was real frontier town stuff, with prostitutes at the roadside every other mile, 24 hour night clubs, casinos and crazy drivers.
... Saad - my clutch cable snapped at 5.00 p.m. rush hour in the middle of a three lane highway in Olysztn. We wheeled the bike to the side of the road to a cacophony of angry horns. Richard had a cable repair kit and I had the tools. All we needed now was someone with some know-how!
We decided to split our talents, and Richard rode on to the hotel and sorted out our accommodation for the night, while I looked at the bike and scratched my head. Using my new philosophy of taking it slow and patient even if I've no idea what I'm doing and panic is just below the surface, I started undoing nuts and bolts all over the place. Once I had a nice little pile, I looked in the cable repair kit and found something that looked similar to something else that I'd taken off.
To a cut a long story short - and to save the embarrassment of having anyone technical reading (laughing at) this - I managed to fix the cable, but probably only temporarily. The next morning we went to the local Honda dealer. They were very friendly and helpful - and with very limited English - but they didn't have a replacement clutch cable, and couldn't get one for two days.
Meanwhile, Richard (concerned as ever) had gone off for a stroll round the showroom. When returning, he casually mentioned that they had a brand new Honda Transalp in the showroom, identical to ours, except that it was in gold. I decided that this was the time to test the dealer staff's friendliness to the limit, and mildly suggested that there was always the option of stripping the clutch cable from their brand new shiny bike and sticking it on mine.
Of course they all said no, absolutely no way. Half an our later it was fitted, and we were on the road to Vilnius in Lithuania, by 11.30. That is the best Honda dealer I have been to. Thank you."
"...When there is a break in the weather we move to Kuala Terengganu. This is a pleasant town and we spend 3 days here. We visit the Crystal Mosque, actually it's covered with glass.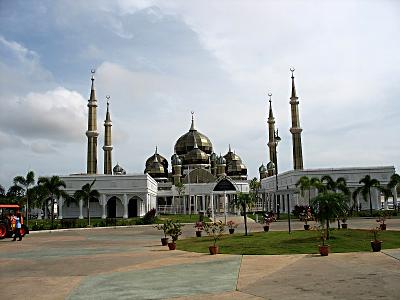 Nearby on the same island there is the 'Islamic Entertainment Park'. Through the fence we can see may miniature reconstructions of famous mosques, etc. However, we balk at the steep entrance fee, double for foreigners. This is unusual in Malaysia. At the big museum nearby we have great difficulty finding the entrance and when we do find it it's about to close for prayers. We do get to see some of the maritime exhibits outside, though.
...We get to go on a walk the next morning. There is a canopy walk, that is to say a series of swing bridges going from tree to tree. Most of the time we walk about 10-20m above ground. On the way back several people get 'leeched', including Su. This is the first time I have seen leeches, except for one that dropped onto my visor once while riding in the rain. Now I can see them everywhere. It seems that you can't stop in the jungle or you will be attacked. Hmmmm, I think I prefer the NZ bush..."
Stephen Bray, Ireland, Argentina to Alaska, in Nicaragua,
"Speed guns. Can't argue with them, but u can barter about the price of the ticket.
40 zones, how ridiculous. Anyway... I was going 69 so I had to pay the fine. 66 Dollars. It was written on all the other tickets and I was shown the rules book with the appropriate fines for speeding. For the first time on this trip I paid, because I was guilty.
Then I asked, 'How much without the ticket, Twenty?'
A moments thought and then came a muffled 'Si'.
I thought OK, cool, only 20. I opened the wallet, 12 dollars looked out at me and I smiled and with my wallet in view said '12'?
'Si.'
From 66 to 12. I was really happy. Later that day I found out that you don't pay at the small police stations, only in the big towns, I think I could have just taken the ticket and 'Paid' it later."

---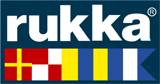 ---
Nathan Thompson and Akiko Nishikura, Taking the slow road round the world, on the cheap, on a postie-bike... 2-up, in India,
"It is difficult to avoid tourist traps in India if you require certain things to make your stay here enjoyable. While we do have the freedom of going anywhere our hearts desire the stark reality has been that in order to find decent lodging and a reasonable degree of peace our front wheel has mostly steered us towards backpacker ghettos and tourist towns when we have wanted to settle down for a while.
A week on the move is usually rewarded with 2 or 3 weeks of chilling out in one place.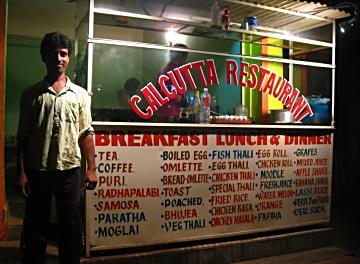 Goa ticks all those boxes with a big fat red marker, shakes your hand, welcomes you in, closes the deal and invites you back next year. No need to search, stress or flounder for answers because the reply is always a resounding yes even before the question has left your lips... In Goa everyone is your friend and just waiting to help you!
For this reason our stay in the former Portuguese colony went by quickly and without a hitch, rather boring when compared to the adventures had in other parts of the country but we didn't notice one bit. Our days were filled with lying on the beach and our nights were swallowed up by the deepest sleeps we have had in months. Not a place to find real Indian experiences (if they even exist) but definitely a place where time seems to stop and worries easily disappear."
Mathias Schmid, Switzerland, RTW since 2005, in New Zealand,
"The Australian possum is almost a plague in New Zealand because it has no natural enemies. This one surprised me at my tent, and the camera flash didn't bother him" (Translated via Google).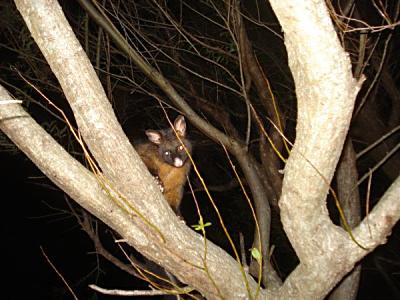 ---
MedjetAssist is an
air medical evacuation
and consultation membership program and is HIGHLY recommended by us and many others for all travellers. The regular MedjetAssist program is for citizens or residents of the US, Mexico and Canada, and gives hospital of choice protection virtually anywhere in the world and air evacuation as needed. (See below for more on the Foreign National Plan) Click the logo below for US, Mexico and Canada citizens to find out more. (NOTE: It's still in progress for the final HU version,
but you can get MedjetAssist now
!)

For OTHER nationalities it is currently a little more complicated. There IS a Foreign National Plan, but you can't enroll online. It's a faxable enrolment and subject to underwriting approval. The rates are the same, but transport is restricted to 'back to home country - hospital of choice' rather than 'anywhere in the world - hospital of choice'. We are working on improving that, but at least it IS available! Go here to contact MedjetAssist and inquire about the Foreign National Plan. Be sure to mention Horizons Unlimited.
Michael Paull adds his endorsement of MedJet (and he DID use their services - twice!):
"...After an additional three days in Beijing, I was deemed stable enough for air evacuation back to the University of Washington Medical Center in Seattle, WA, in the company of my wife Aillene (who had flown in from Japan), and an air transport trauma nurse provided by the company that I had procured medical evacuation insurance from, MEDJET Assistance - without doubt, the best insurance coverage I have ever purchased in my life. A small plug here - these people were remarkable... If there was ever a better case for '...don't leave home without it.', MEDJET Assistance is at the top of my checklist, no matter where I travel (and I hope to do a LOT more)."
Note: Per the Medjet Assistance site: "...a medical transport between Europe and America can run more than $35,000. Middle East and South American flights range from $60,000 to $80,000. Transport from Asia often exceeds $100,000." Sounds like $205.00 for a single is pretty cheap insurance!
---
Santiago Lema, Colombia, in Andes and Patagonia, Suzuki DR650, at Curitiba Iguazu
"...I reach the Vila Velha Park too late for entering that day. Looking for something different, I went to the Environment Police Station close to the park asking for some place to sleep. I was offered a bed into the room, but I chose the corridor closer to Suzi and some pets policemen have.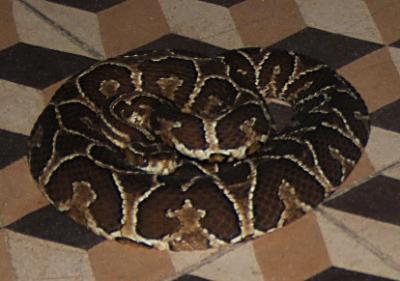 Yerba mate was shared with me by soldier Nelson. The next day I visited the park.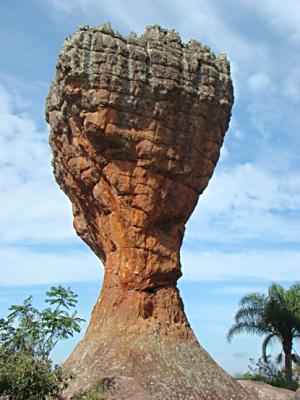 "...If you look at a map of Nicaragua there is a huge lake and in the lake are two connecting volcanic islands and Ometepe is the largest freshwater island in the world.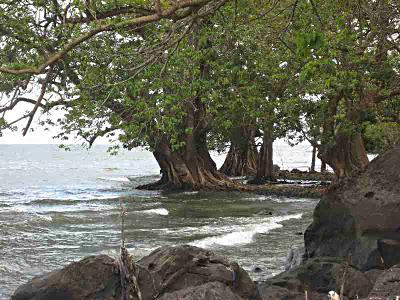 Also the lake has a bunch of sea fish that swum up the river and adapted to freshwater like a saw tooth fish and bull shark but there isn't an easy way to see them."
Book special just for Horizons Unlimited Readers!
"Into the den of the Bear and the Lair of the Dragon on a Motorcycle"
"8 Around the Americas on a Motorcycle"
"Africa Against the Clock on a Motorcycle"
"From Nordkapp to Cape York on a Motorcycle"
Werner Bausenhart has written several books on his travels around the world, and has offered them to HU readers at a great price. Tell him we sent you and get US$5.00 off the regular US$20 price!
For details on his books see here. Contact Werner now via this link to get the deal.
Paul Brealey and Stephen Bills - Aussies Across The USA, in New York City and the Grand Canyon,
"...On to another couple of trains and we find our way back to Times Square to see what shows had half price tickets available. None that we wanted, so on to M&M World. Here we find 3 floors of shopping entirely dedicated to M&M products... only in America.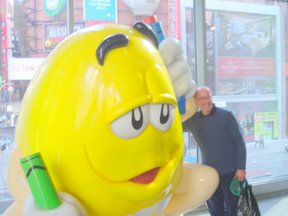 ...When we arrived at the top of the south rim (of the Grand Canyon), I was gobsmacked. It actually took my breath away. I watched a film clip of one of the park rangers here. She said that the first time that she came here, it had the same effect. So much so, that she fainted at its beauty. This would have to be the greatest sight I have ever seen.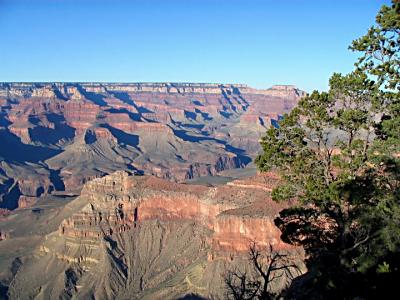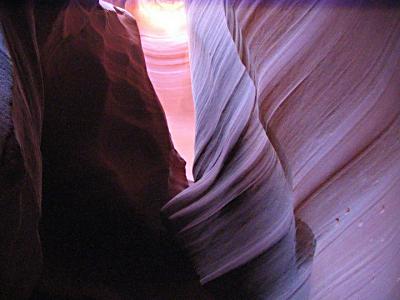 Today is met with great trepidation. This will be the beginning of the next phase of the trip where I don't have Steve with the TomTom leading me through the cities and flyovers etc. It is also the first time that I will be travelling the big land on my own and without any support crew should something go wrong. So to say, that I am somewhat nervous could be an understatement.
What better challenge could I have set for my first day on my own, than Death Valley. I have been on Google Maps over night to get my driving directions from Vegas to Bakersfield, California. These now are written out and sitting in the clear Perspex window of my tank bag, sitting on top of the fuel tank. I made my way out of Vegas and finally onto the highway leading west. There is a huge mountain range in front and as I begin the climb, I can feel the temperatures of the desert starting to rapidly drop. There is still snow sitting on top of some of the peaks."
Adam Lewis, UK, RTW, in Indonesia, BMW F650,
"A 1½ hr ferry ride took me from Gilimanuk (Bali) to Banyuwangi (Java). I was heading for the volcano that is Gunning Igen. By 0440 the following morning I was walking up the volcano. Along the way I 'chatted' with several locals carrying their reed baskets the 3km to the rim from where they would descend to the lakeside a further 1km inside. There they load 70-80kg of sulphur into their baskets for the return journey. The initial 3km was wide but steep and loose in places. The 1km to the lake though was a different story.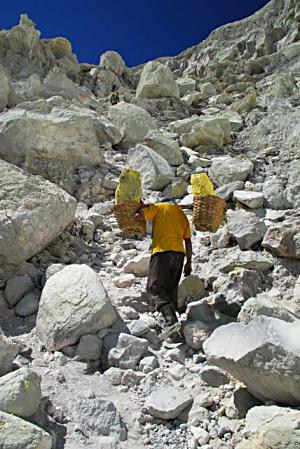 A steep, narrow, loose rocky trail wove its way down to the lake and was not an easy walk unladen. These guys made the journey twice daily, switching their loads from shoulder to shoulder as they went. Sound hard? I haven't mentioned the sulphur clouds billowing from the blowholes at the lakeside yet. If the breeze is taking the clouds out over the lake the effect isn't too bad but if it blows towards shore then breathing becomes impossible and visibility is reduced to zero. Your throat and lungs burn and your eyes water until the breeze takes the cloud back across the lake. I walked down to the lakeside to meet the guys working there and was invited to pick up a basket load. Two baskets are joined by a flat bamboo handle and placed on two oil drums. Squatting underneath it as though doing 'squats' in the gym I stood up lifting the 70-80kg load. I tried walking forwards but had little control over where I stepped. Their task seemed hard enough as an onlooker but after lifting a load, having a sulphur cloud blown in my face and walking the trail I wondered by just how many years this occupation reduced their lives."
"...You know that song, 'Flying Without Wings'? Awful, isn't it? Yet it may, one day, prove to have inspired a motorcycling revolution. I'm talking - as if you haven't guessed - about Riding Without Pants. As a rule, I prefer a loose boxer short, but a long day in the saddle inevitably causes ride-up, pod-snatch and crevice-chafe; so, pondering the implications of a 350 mile ride to Antofagasta tomorrow, it occurs to me that to dispense with a layer of of cotton might yield bum-benefits. I'll keep you informed."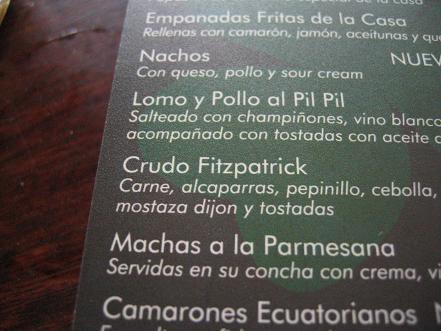 Overland to India

by Gordon May

Paperback, 21x14.8 cm 234 pages incl 8 pages of colour photographs. £9.95.

Synopsis:

In 2008, Gordon May set off on an 8,400 mile ride from Manchester, UK, to Chennai, India, on his 1953 Royal Enfield. Despite encountering intense heat, suffering a crash in the Baluchistan desert and battling against some of the worst roads and driving standards on the planet, Gordon and his old Bullet did make it to Chennai.

In Overland to India Gordon describes how he restored his beloved motorcycle, the build up to departure, the larger-than-life characters he met and how he tackled the many challenges that came his way. He also recounts the more personal highs and lows of life on the road. Above all, Overland To India is a heart-warming book that reveals that there is much human kindness and hospitality to be found, sometimes in the most unexpected places and situations.

Review:

What I really liked about Overland to India was the sheer determination of the rider. Gordon's love of his motorcycle shone through too; he often thanks it for getting him to his various destinations along the grueling route and I liked reading about his running repairs. I felt his joy, his euphoria, at being out on the open road. I also felt his exhaustion. When Gordon suffered a crash I could almost feel those bruises and also his fear following an attempted highway robbery. What was also really striking was the generosity, friendliness and humility of many of the people he met along the way, who Gordon describes with real warmth. It's uplifting to discover that it's a welcoming world out there. Overland to India is a lesson to all of us who have a dream and want to pursue it. Inspiring. Judith Coyle
Oliver Francis, Wales, in Kathmandu, posts his bungee jump experience:
"...The jump master clips the rope to my legs and then... Well what then. Was I scared? I had been up until that point but now there was a feeling of inevitability. I stand up and everything is checked and then I am led to another barrier. I have to duck under it and then I am standing on a meter squared platform with 3 open sides. The cameraman is there on my left and the jump master is holding my harness as I wiggle my way to the lip.
I'm still not scared. In fact I feel free like I am already falling. As the jump master starts to count down 3... I turn to the camera. 2... I smile. 1... I feel the wind rushing over my face but don't hear it. Eternity passes as my view changes from the mountains surrounding me to the river rushing up to me. I start to scream. Maybe one second has passed. I scream with joy and fear. Yeah now I am scared. That rock in the river, the one I seem to be flying directly towards, looks pretty damn sharp and I can't feel the rope. It should be pulling me back up by now. In fact, if it had pulled me back up earlier I would have been happy. Then it whips around and everything is thrown on its head."
Paul Read, UK, sends this note from Thailand in between bike trips,
"Just thought you might be interested to know the Horizons Unlimited t-shirts are great for snorkeling!"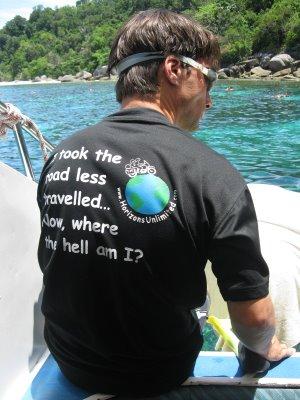 "We really had to tear ourselves away from Mazatlan, our first proper Mexican town, but what lay ahead eased the pain of our departure. We decided that our next destination would be Durango, the Mexican cowboy capital. One of the deciding factors in this choice was the road that would take us there.
Who could resist roads called 'The Road of 3.000 Curves', swiftly followed by 'Il Espina del Diablo'- The Devil's Spine.
Our first stop was a small town called Concordia. Set around a majestic Cathedral and leafy plaza, the town was a little gem, we afforded ourselves a quick walk around the centre before saddling up and setting off. The road definitely lived up to its name. Within minutes of leaving Concordia, we were leaning the bike left and right, winding up and up to the hills overlooking the coast. The higher we rose, the more fantastic the vistas became.
And still we climbed, riding up to the clouds, which enshrouded the steep cliff tops. And just when we thought it couldn't get any better, we reached the Devil's Spine. On a plateau at 2,500 metres, with drop offs on either side, overlooking mountains, cliff faces, deep gorges and valleys. Way below us were the odd glistening of metal, the remains of cars, trucks and busses that had misjudged corners and met their fate at the bottom of the drop.
Occasionally trucks would come round corners in the opposite direction to us, completely on the wrong side of the road, forcing us to brake hard or to ride the very edge of our lane."
Peter Waller, New Zealand, Suzuki DR650 in Australia,
"... Melbourne is a fantastic city; cosmopolitan, vibrant and beautiful, especially at night. From the narrow streets filled with cafes, coffee shops and pubs, to the striking new high rise buildings, to the bustling markets selling everything from bargain clothing and accessories to fresh produce. With a population of 3.5 million, Melbourne is one of the largest Australian cities and a popular destination for tourists."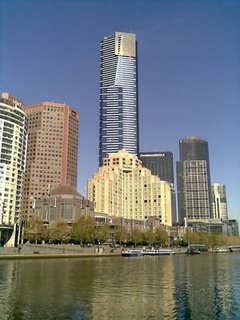 Mo Malhotra, UK, writes to the HU Lima Community,
"9 May 2009 - Hola. My friend & I have been travelling Central & South America for 1 year & now we are back in Lima after the end of out trip. We both have been riding KLR650's for our trip & 1 is 2005 & 1 is 2008 model. We are looking to sell the bikes here in Peru & would like to meet local riders for a beer to see how this can be possible & if you knew anyone who might be interested in them.
We are staying at the point hostal in Barranco & I also know Miraflores a little bit. It would be great to meet up for a beer over this weekend if we can. Muchas Gracias Mo."
by Sam Manicom


Sam Manicom's dynamic third book transports you to Southern Africa, South and Central America in an action-packed three year voyage of discovery... a thought-provoking mix of scrapes and encounters with people which illuminate some moments of true darkness... acute observations on everything from human behaviour, to remote and stunning locations. Distant Suns grabs you, enthrals you and spits you out as a convert to the dream of overlanding these amazing continents.'

Reviews

"It's been a pleasure to read as it makes me feel as if I'm there seeing the people and landscape that Sam describes. He has a gift for painting pictures with words, which is rare amongst long-distance riders… In summary, a damn good read, not to be missed." Dave - BMW Club Journal

"…as the book progressed and the story unravelled, it developed into a truly involving and enthralling read. Distant Suns doesn't just document the journey, Sam also describes cultural differences, traditions and lifestyles of the various countries they cross, whilst painting a vivid picture of the terrain they cross… A really great read that'll doubtless give you itchy feet…" TBM - Trail Bike Magazine

"Distant Suns' is based on what Sam acknowledges are Birgit's wonderfully descriptive diaries. The result is a strangely powerful combination of Sam's already masterful writing with the added perspectives of a travelling companion who is both in-tune and adding a different melody line to the rhythm of their journey together." Nich Brown - The Road Magazine

Signed copies available directly from the Author here.
Order your copy now!
Hubert Kriegel, France, Sidecar-ing the world, in Russia,
"...I spend the whole Sunday at the Hermitage Museum. It is part of the Russian culture to take your children to the museums. I was surprised to see a lot of teenagers by themselves spending the day there. The Hermitage is as impressive as I imagined it. I am still wondering how they were heating the place in winter by 0ºF outside.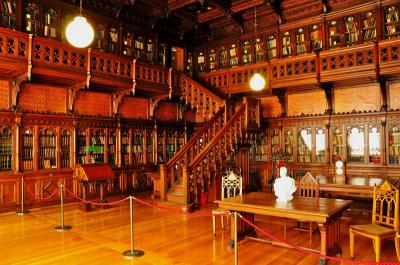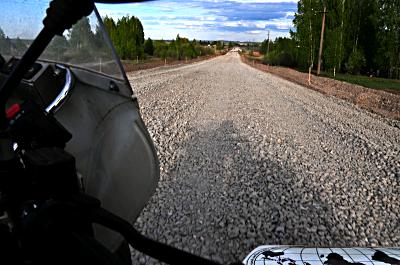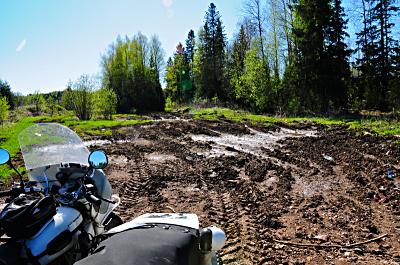 I am thinking of getting on the road tomorrow in direction of Moscow."
Herbert Roelandt, Belgium to Mongolia, via Russia and the Stans,
"Dear friends, Time of year is here again to make a little trip with my motorcycle! I am leaving on May 12, and my planned itinerary is as follows: Antwerp, Berlin, Poland, Byelorussia, Ukraine, Moldavia, Russia, Kazakhstan, Uzbekistan, Tajikistan, Kirgistan, Russia, Mongolia, into Siberia and back to Russia, Finland, Estonia, Latvia, Lithuania, Kalliningrad, Poland, Germany and back to Belgium. I plan to be back home on August 4! See you later! Herbert"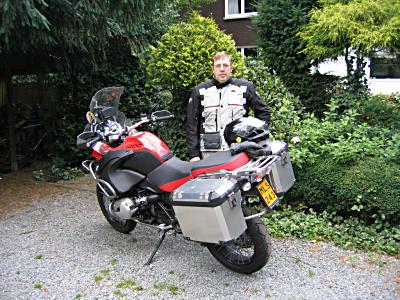 "Ride Round The World begins on 24/5/09, when two idiots will set off on a half-baked plan to ride a couple of old Yamahas about 30,000 miles through 34 countries. We don't really know what we're doing...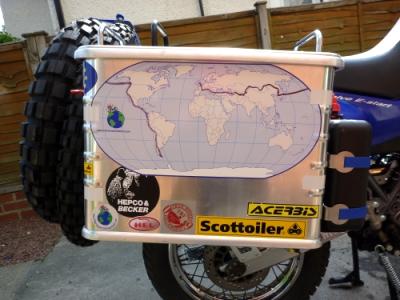 The route is basically as follows... France, Italy, Slovenia, Croatia, Bosnia, Montenegro, Albania, Macedonia, Greece, Turkey, Azerbaijan, Turkmenistan, Uzbekistan, Kyrgystan, Kazakhstan, Russia, Mongolia and finally back into Russia all the way to Vladivostok. From there the route is more open to change but we plan to get a ferry to South Korea and then fly ourselves and the bikes to the USA or Canada. We can then decide where to go to from there."
Rob and Jo Mott, Australia, A tour of Europe and the Continent,
"Feb 2009 - Ever since I read an article in AMCN about a motorbike tour of the Baltic states I was hooked. I had visions of ex-soviet cities filled with intrigue and mystery, new food to try, new friends to make. Then there was the rest of Europe of course. All on a motorbike. Who could want more?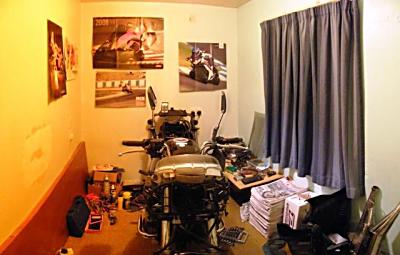 Flash forward five years (I think) and Jo and I (Rob) are 6 weeks away from our first big biking adventure together. We both love travel and bikes so it was only a matter of time before a adventure was planned and ours is to head off around Europe in a bit of a zigzag, anti clockwise circuit from France. Going through Spain, Portugal, Italy, Switzerland, Greece, Croatia, Slovenia, Austria, Hungry, Slovakia, Romania, Czech Republic, Germany, Poland, Lithuania, Latvia, Estonia, Finland, Sweden, Norway, Denmark, Netherlands and Belgium.
May 2009 - We are heading down through mainland UK to Lands End, London and then France in a bit of swoop. The Bike is going well, only a small alteration needed with an angle grinder. The rear axle was rubbing a little on the left exhaust after me putting it back in a slightly different position post rear end rebuild. The intercom works well and is nice to be able to talk to Jo along the way, even if most of the noise heard is teeth chattering.
As I said before the weather has not been the kindest since we left although not as bad as it could be. Reading the newspaper today, it says that it snowed in the Cairngorms as we passed through but all Jo and I noticed was the freezing wind and rain."
---

---
"...We are now safely back in good old England where spring is at its finest. The trees are green with new life and the lanes and hedgerows are brimming with blossom and flowers. It's the best time of the year when things are fresh and vibrant, if not a bit on the chilly side. As for us ... Well I think we are both in a slight state of shock!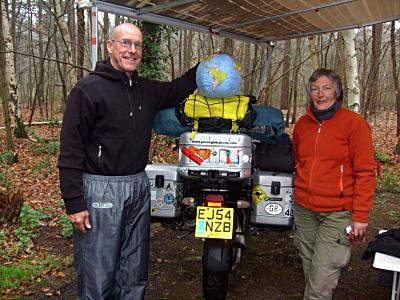 (As we left Calais)...I developed a twisting, grinding, churning sensation in my gut. The raised pulse and the over-active imagination that I had occasionally experienced prior to an unknown border crossing returned. What would we find? Where would we stay? How would we be received? Will it be too emotional? What will we do next? My head was in turmoil. There were so many questions and yet very few answers. Our mantra of 'Remaining flexible at all times' echoed loudly in my head. We are so close to 'Home' and yet I am scared!"
Chris Desmond, Australia, RTW, back home temporarily,
"I landed in Perth nearly 2 days after leaving Detroit, was I glad to be back home. My bike took 2 months to arrive, I sold it soon after and its now heading for the Canning Stock Route. I am going back to the US, this time buying a bike there, leaving Perth on May 23 and stopping for 2 weeks in Hong Kong on the way."
---
Thanks! Grant and Susan
---
New Communities:
We've now reached an amazing 600 Communities in 100 Countries as of May 20, 2009!
A big thanks to all those who took the first step and established the Community in their area. New Communities are too many to list!
If you are on the road, do check out the Communities - don't feel like you're imposing on people! They signed up for a Community because they want to meet travellers - that's you! You'll have a great time, so go to the Communities page and let them know you're coming. Please remember that they are volunteers and offering to help because they're great people - common courtesy helps! When you write, tell them who you are, that you're passing through, and would like to meet them. Let them know if you need anything, and I'm sure they'll help as best they can.
For details on how you can join a Community in your area, or use the Communities to get information and help, or just meet people on the road or at home, go to the Community page. Send me some photos - with captions please - and a little text and you can have a web page about your Community! A few links to web pages about your area would be useful too.
Just a reminder to all, when you Join a Community in your area, send a note to the Community introducing yourself and suggesting a meeting, or go for a ride or something. It's a good way of meeting like-minded individuals in your own town.
---
Become a Horizons Unlimited Contributing Member or Gold Member!
To help with the cost of creating and distributing the newsletter and running a huge website, which has been a full time job for Grant for ten years, Susan as much as she can, plus a couple of part time assistants, we gratefully accept contributions via PayPal, credit card, and cheque. Members also get additional privileges on the HUBB, such as more PM's, custom avatars, and more photo space.

Support this Newsletter by becoming a Contributing Member today, by PayPal, credit card, or cheque.
Become an HU Contributing Member!
If you want a t-shirt or other logoed merchandise, go to the Store.
All contributions will be acknowledged and gratefully accepted. If you later decide you do want a t-shirt or other member logoed merchandise from the store, let us know and we will arrange access to the Members Private Store.
More ways to support your favourite website!
How to Link to Horizons Unlimited
Also, you can just click on any Amazon link on the site and we'll get a small commission on your purchase of any Amazon merchandise - and it won't cost you any more!
Thanks, Grant and Susan