| | |
| --- | --- |
| First RTW Motorcycle Adventurer | |
After the big trip
They came, went... and did it! But where are they now? DID that big trip change their lives? What to do with all the travel experience and how to use it? How to get a job afterwards! Was the trip the best - or worst - thing you ever did?


13 Oct 2018
HU Sponsor

Veteran HUBBer

Join Date: Sep 1999

Location: Yellowtail, Montana USA

Posts: 288
First 'RTW Motorcycle Adventurer
---
During the last leg (crossing North America) of the first motorcyclist's attempt to circle the globe in 1913, the young adventurer (22 year-old Carl Stearns Clancy) was challenged to a hill climb contest by a local motorcycle dealer in Sacramento with a "well-known twin," likely an Indian or Harley-Davidson motorcycle. Risky as it was to stop on an already dangerous ride around the world in the last days, the challenge was accepted. (Photo 1 below of Clancy and one gear, four cylinder Henderson on the road around the globe)
In the book MOTORCYCLE ADVENTURER
https://amzn.to/46Zi43g
all that was noted about the location of the hill was it being located "two miles beyond the city," and "the pet test hill of the town." It was described as being "35 per cent grade" with no running start allowed. The 934 cc, 7-horsepower Henderson topped the hill after the competitor failed twice on his "well known twin."
In 2013 during The Clancy Centenary Ride I made a feeble attempt to climb a small hill in Sacramento, noting that most of the area around Sacramento was as flat as a pool table. Fellow rider Livermore was, as usual, most fearful of making any off-pavement ventures on his Honda twin, while fellow BMW riders were being careful with their loaner press bikes (also "twin" cylinder models), so they remained parked on the pavement. While I failed in my attempt, I was left with a hole in my research as to where and what hill Clancy had topped in 1913. (Photo 3 below - my failed attempt

Mike Blanchard of Sacramento and well known archivist has been researching the location of the hill and wrote:
"I have been looking for likely spots for the "test hill." Clancy writes it is on a railroad crossing about two miles out of town. I checked out some likely spots. I am absolutely sure he stopped in at William Langley's shop on 10th street as he was the Henderson Excelsior dealer and a very active motorcyclist in the community always up to something…. I think the most likely existing spot is the crossing of the tracks at 28th and B St. in East Sacramento. It is a very steep hill next to the old State Militia armory. It would be about two miles from downtown where Langley's shop was. It could also be across the river in Yolo County where the track runs west to Oakland though flood plain and is raised up but I like the 28th St crossing better."
Blanchard reviewed MOTORCYCLE ADVENTURER here:
https://www.rustmag.com/new-blog-1/m...orld-1912-1913
He closed his review with:
"MOTORCYCLE ADVENTURER" is a fun read and an interesting, instructive and useful book. For the modern person, there are lessons to be learned: be open to the world, be persistent but prudent, ingenuity will get you way down the road, and don't let your fears hold you back from seeing what is at the end of a road. This is a treasure that any motorcyclist would be happy to have in his or her library."
While the book MOTORCYCLE ADVENTURER is a done deal (published 2010), research continues on the first motorcycle ride around the world. Our small global research team has been looking for the 1912 Henderson left in France when Walter Story abandoned Clancy and his Henderson was given or sold to the new Henderson dealership Clancy signed up in Paris. We are also sniffing around the United States to possibly find Clancy's 'RTW Henderson that may have been returned to the Henderson Company in 1913.
As Blanchard wrote in October of 2018, "Wouldn't it be a dream to find Storey's Henderson in an old garage in Paris? They are still out there."
Dr. Gregory W. Frazier
Chief of the World Adventure Affairs Desk, CITY BIKE
Sole Sensual Survivor:
www.greataroundtheworldmotorcycleadventurerally.co m
__________________
Sun Chaser, or 'Dr.G', Professor of Motorcycle Adventure at SOUND RIDER magazine. Professional Motorcycle Adventurer/Indian Motorcycle Racer/journalist/author/global economist/World's # 1 Motorcycle Adventure Sleeper & Wastrel
Soul Sensual Survivor:
www.greataroundtheworldmotorcycleadventurerally.co m
---
Last edited by Sun Chaser; 4 Weeks Ago at

01:56

. Reason: Dispelled mythical reference


7 Nov 2018
HU Sponsor

Veteran HUBBer

Join Date: Sep 1999

Location: Yellowtail, Montana USA

Posts: 288
Clancy's Choice Of The Best 'RTW Motorbike
---
In the closing paragraph of the book MOTORCYCLE ADVENTURER, Carl Stearns Clancy said in 1913:
"I do not know that I will ever make another 'round-the-world trip, but if I do it may be depended upon that I will travel by motorcycle and that my mount will be as nearly a duplicate of the Henderson I now have as possible. I do not see how any machine could have behaved more satisfactorily under the widely varying conditions to which it was subjected."
Dr. Gregory W. Frazier
Chief of the World Adventure Affairs Desk, CITY BIKE
Sole Sensual Survivor of:
www.greataroundtheworldmotorcycleadventurerally.co m


4 Weeks Ago
HU Sponsor

Veteran HUBBer

Join Date: Sep 1999

Location: Yellowtail, Montana USA

Posts: 288
111 Year Update - First 'RTW Ride
---
[Posted October, 2023]
In October, 1912 Clancy left America on his 'RTW motorcycle adventure – October, 2023 marks 111 years later. He wrote in 1912, before he started his 'RTW motorcycle adventure:
"As we must pay part of our expenses by writing articles for American and foreign magazines and newspapers enroute, and by publishing a complete book upon return, we plan to lend a novel interest to the tour by taking along a complete camp equipment and by camping out whenever possible instead of following the example of everyone else and visiting hotels. To gain official recognition and co-operation for our efforts, besides also increasing our income, we have identified ourselves actively and permanently with the world wide good roads movement and the promotion of both international and interstate touring by charting the pioneer motor highway around the globe. We will encourage long distance touring at every opportunity." [Page 10, MOTORCYCLE ADVENTURER publication –
The Bicycling World and Motorcycle Review]
The "we" became "I" after Clancy parted ways with his planned riding pal. He did manage to type and handwrite a first draft manuscript for a book upon his return, which languished unpublished until 2013, 100 years after he completed his 'RTW ride. Titled THE GASOLINE TRAMP,
https://bit.ly/45RE7aY
, the content provides the reader with a historical and academic look at the adventures of a twenty-one/two year-old boy/man adventure seeking motorcyclist who wrote after his 'RTW record setting motorcycle ride:
"I had started a boy, I had come back a man. Incidentally, I had left New York with $270, worked my way around the world, and returned with $200."* [Page 210, THE GASOLINE TRAMP]
*Footnote October, 2023
: The $270 USD in 1912 equals $8,567 USD in 2023 given inflation, and the $200 USD he had upon his return in 1913 equals $6,218 USD in 2023.
Below is the new cover for THE GASOLINE TRAMP, designed by Paul H Smith (who also did a complete re-work of the layout/design), and a book-look at MOTORCYCLE ADVENTURER and THE GASOLINE TRAMP by Jack Robinson, founder of the Four Stroke Singles National Owners Club, published in April 2022.
__________________
Sun Chaser, or 'Dr.G', Professor of Motorcycle Adventure at SOUND RIDER magazine. Professional Motorcycle Adventurer/Indian Motorcycle Racer/journalist/author/global economist/World's # 1 Motorcycle Adventure Sleeper & Wastrel
Soul Sensual Survivor:
www.greataroundtheworldmotorcycleadventurerally.co m

Currently Active Users Viewing This Thread: 1

(0 Registered Users and/or Members and 1 guests)
Posting Rules

You may not post new threads

You may not post replies

You may not post attachments

You may not edit your posts

---

HTML code is Off

---
Next HU Events
HU Event and other updates on the HUBB Forum "Traveller's Advisories" thread.
ALL Dates subject to change.
2024:
Virginia: April 25-28
Germany Summer: May 9-12
Switzerland: August 15-18
Romania: August
Ecuador: August 23-25
France: September
Austria: September 12-15
Queensland is back! Oct 4-7
Germany Autumn: Oct 31-Nov.3
Add yourself to the Updates List for each event!
Questions about an event? Ask here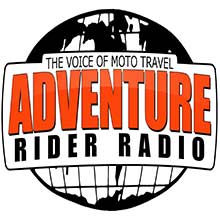 Check the
RAW
segments; Grant, your HU host is on every month!
Episodes below to listen to while you, err, pretend to do something or other...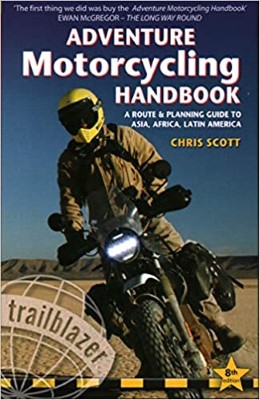 2020 Edition of Chris Scott's Adventure Motorcycling Handbook.
"Ultimate global guide for red-blooded bikers planning overseas exploration. Covers choice & preparation of best bike, shipping overseas, baggage design, riding techniques, travel health, visas, documentation, safety and useful addresses." Recommended. (Grant)

Ripcord Rescue Travel Insurance™ combines into a single integrated program the best evacuation and rescue with the premier travel insurance coverages designed for adventurers.
Led by special operations veterans, Stanford Medicine affiliated physicians, paramedics and other travel experts, Ripcord is perfect for adventure seekers, climbers, skiers, sports enthusiasts, hunters, international travelers, humanitarian efforts, expeditions and more.
Ripcord travel protection is now available for ALL nationalities, and travel is covered on motorcycles of all sizes!
What others say about HU...
"This site is the BIBLE for international bike travelers." Greg, Australia

"Thank you! The web site, The travels, The insight, The inspiration, Everything, just thanks." Colin, UK

"My friend and I are planning a trip from Singapore to England... We found (the HU) site invaluable as an aid to planning and have based a lot of our purchases (bikes, riding gear, etc.) on what we have learned from this site." Phil, Australia

"I for one always had an adventurous spirit, but you and Susan lit the fire for my trip and I'll be forever grateful for what you two do to inspire others to just do it." Brent, USA

"Your website is a mecca of valuable information and the (video) series is informative, entertaining, and inspiring!" Jennifer, Canada

"Your worldwide organisation and events are the Go To places to for all serious touring and aspiring touring bikers." Trevor, South Africa

"This is the answer to all my questions." Haydn, Australia

"Keep going the excellent work you are doing for Horizons Unlimited - I love it!" Thomas, Germany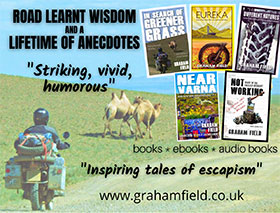 Diaries of a compulsive traveller
by Graham Field
Book, eBook, Audiobook
"A compelling, honest, inspiring and entertaining writing style with a built-in feel-good factor" Get them NOW from the authors' website and Amazon.com, Amazon.ca, Amazon.co.uk.
Back Road Map Books and Backroad GPS Maps for all of Canada - a must have!
New to Horizons Unlimited?
New to motorcycle travelling? New to the HU site? Confused? Too many options? It's really very simple - just 4 easy steps!
Horizons Unlimited was founded in 1997 by Grant and Susan Johnson following their journey around the world on a BMW R80G/S.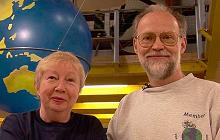 Read more about Grant & Susan's story
Membership - help keep us going!
Horizons Unlimited is not a big multi-national company, just two people who love motorcycle travel and have grown what started as a hobby in 1997 into a full time job (usually 8-10 hours per day and 7 days a week) and a labour of love. To keep it going and a roof over our heads, we run events all over the world with the help of volunteers; we sell inspirational and informative DVDs; we have a few selected advertisers; and we make a small amount from memberships.
You don't have to be a Member to come to an HU meeting, access the website, or ask questions on the HUBB. What you get for your membership contribution is our sincere gratitude, good karma and knowing that you're helping to keep the motorcycle travel dream alive. Contributing Members and Gold Members do get additional features on the HUBB. Here's a list of all the Member benefits on the HUBB.
All times are GMT +1. The time now is
09:22
.