NEW ZEALAND BY MOTORCYCLE
($19.95 plus $5.00 S/H) ISBN 0-935151-22-2
This 120-page book is targeted for the motorcyclist wanting to ride a motorcycle in one of the most enjoyable motorcycling countries in the world, New Zealand. With photographs, illustrations and hundreds of tips, NEW ZEALAND BY MOTORCYCLE addresses topics like whether to sign up for an organized tour or independently travel on a rental motorcycle; where the best roads are; what to take with you; how to secure a motorcycle for your adventure (rent, purchase, ship or?); accommodations and food and paperwork requirements. New Zealand is one of the most "motorcycle friendly" countries in the world. Each year motorcyclists from around the world travel to New Zealand to experience some of the globe's best motorcycling.
Frazier has motorcycled through New Zealand four times and says: "NEW ZEALAND BY MOTORCYCLE is a collection of answers to questions often asked by motorcyclists. 'Will I need a Carnet de Passage to ship in my motorcycle? How much do things cost? What should I take with me? Where can I find a reasonably priced tour or rental motorcycle? What about buying a motorcycle? Should I plan on camping or hotels? How can I connect with other motorcyclists? What are the driving requirements?' I have been lucky enough to experience New Zealand from the northernmost tip at mystical Cape Reinga to Bluff at the southern end.
Twice I called my adventures "In Search of the Kiwi" but have yet to see one. However, I have seen some of the most spectacular scenery in the world, from jungles to the Southern Alps, and all in an area about the size of Colorado. If the motorcyclist has a limited number of options for motorcycle adventure on the globe, New Zealand by motorcycle should be close to the top of the list."



AUSTRALIA AND NEW ZEALAND BY MOTORCYCLE
($24.95 plus $5.00 S/H) video
A 60-minute documentary about motorcycling in Australia and New Zealand. Filmed from atop motorcycles, this video, MOTORCYCLING DOWN UNDER - NEW ZEALAND AND AUSTRALIA, was produced to give the viewer a motorcycling video and audio experience of "OZ" and New Zealand. From Fraser Island to the Australian outback, Australia offers a wide variety of riding adventure for the motorcyclist. Tasmanian devils, bull dust and left side of the road riding are all reflected in this video adventure of Australia. In New Zealand the viewer is treated to adventures ranging from a ride on 90-Mile Beach, the jungles of the North Island and the Southern Alps of the South Island.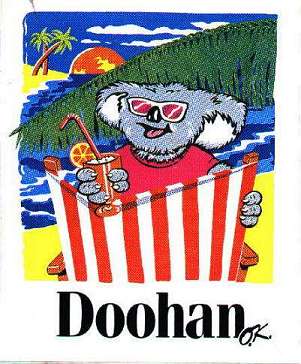 Frazier says of this film: "When we produced this film we tried to capture the best of motorcycling in both New Zealand and Australia. We also tried to answer questions about riding styles, road conditions, food, entry requirements and what a motorcyclist can expect traveling through these two countries. For me, one of the biggest surprises was having a kangaroo come over my handlebars at about 60 miles per hour. I snuffed him. He almost snuffed me.
It took me a while to get used to the slang of the two countries and several times I forgot I was supposed to ride in the left side lane instead of the right. MOTORCYCLING DOWN UNDER - NEW ZEALAND AND AUSTRALIA gives the viewer a very good idea of what to expect if they are lucky enough to motorcycle 'Down Under.'"