July 26, 2009 GMT
France Continued
Day 4 - 14/06/09
Surprisingly we got up at 7:30m, the camp was ok and we both had a good nights sleep. Had breakfast, (muesli) the milk in France seemed to be ok, nothing special, in fact it had a little bit of a strange taste but you get used to it and before any of you smart alecís say any thing, no it wasnít off. After our showers and breakfast we packed as much as we could and headed back to Le Mont St Michael, leaving our tent and possessions at the camp site securely locked away. We parked the bike in the car park, which they had the cheek to charge you for. We walked up to the city walls and went in, the inside was pretty spectacular. The main building itís self was superb, we didnít see all of it but what we did see was very impressive with great views all though the tide was out, again, so we can only imagine how much better it looks with the tide in. After we spent an hour an a half wondering around the city walls (we say city because once you get in thatís exactly what it is) we decided that it was time that we should get going. Once we were back at the bike we met two other on bikes too and they gave us a few handy hints on what route to take through the Pyrenees and some other roads that we would appreciate. When we got back to the camp site we pulled up next to the tent and I noticed that the door was open, I automatically panicked and as soon as the bike came to a stand still I jumped off to investigate, thankfully nothing was missing, even though it was all locked up they still had access to the panniers, they may not be able to get into them but they would be able to take them. We were on the road again by 11am, heading for Rennes and wanted to be in Nantes by lunch time.

Le Mont St Michael

The journey was a good one today the roads were pretty quiet as it was a Sunday and the scenery was great too, we headed from Rennes to Nantes via La Roche for fuel and it would be a day for us if we didnít get lost and boy we did.
Not only did we get lost, the weather was hitting about 30 degrees without a cool breeze. This was without a doubt the hottest day either of us had had for about 3 years. Again we got lost, we had taken a wrong turn and wasnít on the road that I thought we were on, in fact we were on the right road, we were just heading in the wrong direction. (that may have been my fault.) We passed through a little village called Lucon so we stopped for little while to try and cool down. We both liked the look of the village and wondered if there was a camp site in the near by area. No such luck, we pulled all our hot sweaty gear back on and got onto the road one more time.
So off we trot after consulting the Sat nav to another little village called la Tranche sur mer, we were both relieved when we saw from the street signs that there was a camp site and headed in the direction of the camp site. We Stayed at The Cobra 2 star camp site after the municipal campsite reception was closed. 17.94 euros !!!! No toilet paper. Putting the tent up, I managed to force it so hard into its slot that it actually snapped, oops. We fixed it with Gaffer tape and we will see how long it will hold for. We made dinner and then did another thin down of our stuff, we came to realise that we were carrying way too much weight and if we wanted to stay on a budget we would have to get food from supermarkets and at the moment there wasnít much room in the panniers, so we said goodbye to about half a pannier. Including a pair of jeans a couple of tops and pair of shoes and a few other things. We went off to bed happy with the decisions we had made.

Day 5 - 15/06/09
We slept pretty well until the heavens opened. It rained through most of the night and again in the morning, although it did stop long enough to get everything on the bike and almost ready to go or so we thought. Just as we were about the take the tent down, down it poured one more time and all we could do was sit in the tent and wait for it to stop. Eventually it stopped, we took the tent down as quickly as we could put the rest of the things on to the bike and off we went, waving goodbye to the very expensive campsite. We had decided to head for the south of Bordeaux and find a campsite somewhere around there.
Along the way we stopped in McDonalds in Saintes to use the free wifi (all McDonalds have free wifi in France) and went also went to Super U to stock up on food as our Tesco supplies where starting to run low. Surprise, surprise we got very lost trying to bypass Bordeaux and ended up riding to the coast towards Carcans. Not going south at all and but back up north. We were too far in the wrong direction but it was getting too late to turn around and come back. So we kept going until we could find a camp site. After seeing some tents from the side of the road we stopped and asked the people if they knew where a camp site was. Just prior to this stop I had a hissy fit about getting lost and the apparent lack of camping sites. Lots of pony parks and other totally useless things (to us) but no campsites.
We got directed to Brach and a possible site. When we got there we found it almost completely empty except for two rather dodgy looking types, showing a bit of interest in us. We where not gong to stick around until an English couple drove in and parked next to us. They soon offered us dinner and of course we accepted. They were a lovely couple from Chester that own a caravan on the site and had been going to there for 7 years. Dinner was great and we chatted till the small hours of the following morning, after having such and long and stressful day we had decided that we should get to bed. We thanked them for a lovely meal and off we went next door to our tent.
Day 6 - 16/06/09
Got up at normal time and packed up the castle, we said our goodbyes to John and Anne. The lady that owned the site had still not tuned up so we left with out paying armed with how to bypass Bordeaux easily. The weather was now gradually getting hotter and hotter and our textile bike pants were sticking to our legs so Jo decided to wear her Hornee bike jeans for the first time on the trip.
On our way out of the camp site our new found friends had told us of a couple of places to visit if we were interested. One of them was Europe's largest sand dune at Arcachon. So off we headed in that general direction. It took us a little while to find it, yeah yeah funny I know, How can you miss a giant sand dune? Well we did but we eventually found it, we paid 1.50 to park and walk up it. It was pretty cool and the views form the top were amazing. After the previous days fun we decided that a short day on the bike was in order and headed for St Jean de Luz. This also let us say in France for one more day and night. We managed to ride through a really cool thunder storm and stopped under a bridge to put on our water proofs and jumpers. We arrived in St Jean around 6 and after riding up the odd foot path, we found a 2 star beach campsite just outside St Jean de Luz. 17 Euros, with a great view of the Pyrenees. We Setup camp and had bolognaise with pasta. Very nice if we do say so our selves. We watched a beautiful sunset and retired quite early for the crossing of Pyrenees and on to Papolma the next day.

Europe's Biggest Sand Dune

The Beautiful Sunset

Spain
Day 7 17/06/09
The next morning it seemed to heat up very quickly. Everything seemed to take us twice as long in the heat and we didnít end up leaving the camp site till around 11:30 We headed in to town for some info on Spanish campsites, road conditions and weather as today we were going to attempt to cross the Pyrenees. Unfortunately the Tourist info couldnít help us with any of our enquiries other than the road we wished to take was suitable for a motorbike, always a bonus!!
Up and over the Pyrenees slowly on the N121 which thankfully was not a toll road.
Crossing the Spanish border was over before we knew it (in all sense of the words) we mistakenly took the Spanish boarder for the start of a toll road and drove straight through an open barrier, not knowing any differently until we hit the next village where we needed to get petrol. Not only did they say hola instead of bonjour but they were all Repsol garages, oh and of course the distinct lack of French number plates. The petrol in Spain is a lot cheaper than n France (1.02 per litre compared to 1.35) The crossing was pretty uneventful but the views were amazing . Just near the top the bike seemed to loose a bit of power, nothing to odd just would not accelerate in top gear up hill. I thought it was just the altitude and would be fine once down the other side.
We had done it, we had crossed the Pyrenees, ok not at the highest point but we had done it and with no major problems, at least until we got to Pamplona anyway. When we got just outside Pamplona the bike was idling a little roughly. Yup she was running on 3 cylinders, after going into the city a little further, finding a shady parking spot it was time to find the bad plug and swap it out. In a bit of madness (neither of us are sure how it happened) the bike fell over very gently. The bike wasnít hurt and neither were we. After a bit hot potato the number 1 plug turned out to be the bad plug. Very black and sooty. It appears that the number one carb was a tad running rich.

The view along the crossing of the Pyrenees

With the bike running properly again we rode around Pamplona for 45 minutes trying to find the tourist office. At about 3:30 we found it, closed of course for siesta till 4. We waited for it to open then got a map with the camp sites in the region marked.
We picked a site at Ayegui as it was on the way to Madrid where we where headed in the next couple of days. 19.50 Euros later we stayed at a camping resort, with swimming pool, tennis court and all sorts of other things that we didnít need but had paid for. A meal of rice pasta and pork sausage and we crawled into bed for an early night. The thunder storm, complete with hail had other ideas. We where treated to an awesome sound and light show played out on the mountains around us.

Day 8 18/06/09
Got up at about 8 with the intention of being in San Esteban de Gormaz before siesta. A whole lot of road works (there seems to be a lot of these in Spain) and slow traffic going the same way had other ideas. After slowly picking our way through the traffic we rode along some stunning roads and scenery. We saw hawks or eagles soaring just above us in the thermals off the cliffs. The sides of the tyres finally getting used. We both enjoyed it very much. As usual we got a little lost once again trying to go around Soria but soon got out to San Esteban de Gormaz around 1:45 only to see the tourist office shut up shop for siesta. They had left the wireless on for us and after a quick FB update and google search we found a camp site just near Riaza. 17.60 euros and another camp resort. The shower and toilet block would be at home in any posh hotel. No free wifi though. It again rained over night. And unfortunately for us there was a field of cows just behind the camp site and they decided to let us know that they were there for pretty much most of the night. Damn Cows.



My new coffee maker in action. I love it !

Day 9/10/11 19/06/09 20/06/09 21/06/09
Today was the day we were heading into Madrid to meet with Alberto, we got up reasonably early and headed to another little village to go to tourist info. We walked around for 45 minutes smelling all the delicious foods that were being cooked in the street markets. We had to walk through not once or twice but 3 times while we were trying to the tourist info that was not there. We gave up and headed back to the bike and to the campsite that our good friend had so kindly found for us. It was an uneventful ride, although it was 36 degrees when we got to the camp site. Not very pleasant when you are head to toe in bike gear, Up went the tent as quick as we could and then went straight for a swim in the very nice but very cold swimming pool. When we had returned to our tent from the swimming pool Rob had noticed that another one of the poles on the tent had broken so he sat there very patiently trying to fix it. Alberto came and met us at about 7 and we had a coupe of drinks at the campsite bar and then headed into town with Alberto as our guide. We met up with some of Albertoís friends who made us feel very welcome. A good night was had by all but especially us, we didnít get home till 3:30 am. We have both decided that we love the Spanish weather and lifestyle. Upon returning to the tent, sorry I should say stumbling to the tent Rob had discovered that he didnít some keys, the set of keys that get us in to the tent and unlock the panniers, we had the bike keys which was a relief and the other set of spare keys but they were locked in one of the panniers which were locked on to the bike. Sniggering away I got on the phone to Alberto to see if he could see them any where, a short time later and Alberto called me back, trying to talk as quietly as I could (and those of you that know me know that when Iíve had few drinks thatís not very quiet!!) to tell me that he couldnít see them but he would call us in the morning and help us sort it out, mean while half way through the conversation as rob was about to cut the lock on the tent, he says in a little voice that he has in found them. In fact they wasnít lost at all, they were still in the lock. Oops !! After hanging up the phone I sat quietly sniggering to myself, Rob finally saw the funny side and we both crawled into our sleeping bags and had a very sound few hours sleep.
At got up at 10:30 the following morning both feeling slightly delicate. We were supposed to go in to Madrid today but we thought better of it and stayed by the pool for most of the day, hoping that the cold water will shock our systems into clearing the hang over. Later that afternoon we met up with a couple, an Aussie and a Scot and had drinks with them and chatted the night away until the camp bar closed, then we headed back to our tents to make dinner in the dark. After our late night dinner we went back to their tent to join them for a few more drinks before we went to bed. We ended up heading back to our tent at about 2:30am feeling more than a little drunk, again.

30 Degress at 3:30am. We love Spain

We got up reasonably early as we were heading into Madrid, Jo was hung-over so didnít really feel like navigating. When we got into Madrid we went the wrong way as we came out of the bus station, eventually after hour and half of walking around Rob asked someone if they could help, although she was very helpful she was gave directions for the totally opposite way we wanted go. We headed back to bus station to look at map and realised it was just around the corner from where we had started off, annoyed much!! (maybe we should of done that to start with ??) We Walked around Madrid for a while, taking a few pictures here there, but to be honest we didnít think it was anything special. We were pretty disappointed. Maybe we should of done some research before we went in and we would of appreciated it a bit more, oh well, itís all a learning experience.
We had opportunity to go to a bull fight but we decided it wasnít our thing so turned it down.
We went back to camp to start organising our things as we were heading off early tomorrow to Valencia. Surprise, surprise the tent pole broke again in the same place but this time it was easier to fix having done it before and all.
We made a disgusting concoction for dinner that resembled puke, thatís the problem when you cant read whatís on the label of the sauce jar. I left most of mine but Rob did a good job of eating what he could, we both went to bed a little pi**ed off and hungry.

We got up at 7:00am even though we had slept through the 6am alarm. We packed up all our stuff in reasonably quick time, said our goodbyes to the people we met. Just as we were leaving Rob had noticed oil leaking from one of the forks, the seal had gone but we hoped it last until we got to Valencia. So off we headed for reception to pay the bill and hit the road looking for a camping shop for replacement poles.
When we arrived at the camping shop the fork seal was leaking pretty badly and clear it wasnít going to last. So while we were still in Madrid we would try to get them fixed, so our hero Alberto came into action again after we had disturbed him from his work, he found us two bike shops that would be able to help us and sent us there address, into the sat nav they went and off we went. The guys at the bike shop were so friendly, even though they didnít speak a word of English and our Spanish is, well lacking. We communicated via a great web site which did the translation, they told us they could do it that same day so we asked them to put on a new rear tyre as our one was looking considerable bald and flat. They also gave us a map of the area and a mobile number in case we got lost, (I can only imagine that conversation, us not speaking Spanish) so off we went with map in hand into the town where we had a 5 hour wait for them to fix the bike. We were trying to spend as little money as possible. Which me managed to do considerably well even as we ate out, (this is a luxury for us). The bike was ready at 6:30 as promised and we headed back to the same camp site. Alberto came out to see us again that night we had couple of beers and a great nights sleep.

Some of the fine, simple food in Spain. Oh and Jo of course.

Day 12 22/06/09
Ok so we are finally leaving Madrid, we had a great time and it was great to catch up with Alberto. We got up early again to head off for a long days ride. We covered pretty good ground to Valencia which is roughly 250 + miles. It was a very uneventful day , it was the first day we didnít get lost in a while. Saying that we couldnít get that lost as it is pretty much a straight line east from Madrid. Going straight across the centre of Spain it was pretty boring a whole lot of nothing and very very hot almost like riding across a dessert, with the heat and the very boring road we decided to do things the Spanish way and stopped at a petrol station for a little siesta, Rob had a ten minute power nap while I baked in the sun and kept and eye and on all our belongings. We finally made it to the outskirts of Valencia. Although we kept going for a few miles north as we didnít want to camp close to the city as.
We decided that we would stop at the petrol station and ask if they new of any camp sites. They were very helpful and even drew us a little map, good job they did because they road they sent us down was almost a farm track and we would done a U-turn. We found they camp site and checked in, he lady at reception was English and said something to put my back up straight away so I stood back and let Rob sort everything out, as it turned out it was right on the beach and apparently there was some sort of Pagen festivities happening on the beach, bonfires and fireworks and so forth all night. Apparently you had to dip your feet in to the sea and midnight and what ever you asked for would happen, (a load of bull to me but we thought we would check it out anyway) We set up camp, got changed and headed for the bar. Unfortunately or unfortunately which ever way you want to look at it, we didnít have any cash on us and they didnít take card so a little deflated we took a slow wander back to the tent to decide what we would do, there was a bank in the next town but to be honest we couldnít be bothered locking up the tent and going so we decided that we would be party poopers and go to bed. A well deserved sleep after a very long and boring days riding, as usual I slept through all the fireworks and noise Rob heard a little but not for long a very good sleep was had by us both.

Day 13 Cambrils 23/06/09
Another uneventful day today, we packed up slowly checked out and headed for the next village to get cash and to do some shopping as our food supply was running low. After a couple of hours wandering around the supermarket we filled up with petrol and headed north to Barcelona where we thought we would meet up with another friend. We found a camp site just south of Tarragona on the Costa Durada cost about 85km south of Barcelona. We set up our home and had a very lazy couple of hours both feeling very lethargic from the heat. After dinner we tried desperately to catch up on the blog as we are so behind but again a very unsuccessful blog session we gave up and headed for our sleeping bags..
Day 14 24/06/09
Got up early had breakfast and showers and started to pack up our stuff like every other day. Half way through packing up our home on wheels we decided that as we still hadnít heard from our friend in Barcelona we would stay another day and wait for a reply as well as catch up on a few things. We unpacked our stuff again and headed for reception to tell them we were staying another night and to ask if they knew the where abouts of an internet cafť as itís cheaper then the wifi. They couldnít help us, in fact the lady was pretty useless and unhelpful so we decided we would head off and find one ourselves. The sun was getting stronger and it was getting close to the hottest part of the day. As we were about to leave, helmets on and all, Rob realised that his gloves were missing thinking it would be in the tent we kept our gear on and had a quick search, twenty minutes later very hot and sweaty and still no gloves we took all our gear off and searched the tent high and low to try and find them without success. This put Rob in a bad mood as he was sure that some one had stolen them, I on the other hand wasnít so sure, why would they come in to the tent and just steal a pair of gloves when there was better stuff to take. Usually everything gets locked up but Rob had popped to the loo while I was in the shower and hadnít done so, so from that moment onwards anyone riding any form of bike, be it push, motor or scooter was a suspect and silently accused of stealing the gloves. About an hour later we finally got on the bike and rode off in the direction of the main drag and found the tourist info who kindly pointed us in the direction of the internet cafe. We stayed there for a couple of hours trying to catch up on everything home and away and then found out that the person we thought we were going to meet in Barcelona didnít actually live in Barcelona but just south of Valencia. So that idea went out of the window, I suppose itís always a good idea to find out where people live first before heading in the direction you think they live in. After walking around for a little we headed back to camp for something to eat and a swim. We relaxed for the rest of the day for a change although I could see Rob was casting his accusing eyes around the campsite for the glove thief. We decided that night we would walk to the beach and see if we can get some Paella. We did and it was amazing and it was washed down nicely with a couple of cold beers a great end to a great day.

Our first Paella

Day 15 Getting to Barcelona 25/06/09
Today we headed in the direction of Barcelona, we didnít leave as early as we would of liked to but nothing new there. Just before leaving the campsite I noticed one of my missing gloves sitting on a fence of a caravan. I immediately knew what had happened. No one had stolen them. I had not put them back on after checking in. I had left them on the tank bag and while I was riding around looking for a tent spot, they had fallen off. Stupid me !! The camp site was not filled with thieving childrenÖSorry about that.

Barcelona from my Lid

We thought we would take the coastal route and soak up a bit more of the Spanish coastline. While on the road heading north I noticed a woman sitting at the end of her driveway every now and them, seemingly sunning them selves. Bit strange I thought, but hey, why not the weather is great. NaÔve me, it wasnít until I saw the Spanish equivalent of the RAC(V) giving one of these girls some ďroad side assistanceĒ that I realised what they where actually doing. A short hour, hour and a half ride and we where skirting the outside of Barcelona following the GPSís directions to the nearest tourist information office. It worked out fine but it actually took us around the city and then into the centre via the port. Armed with a campsite location and getting directions from the GPS once more we were off weaving through the traffic along with the 10,000 other scooters and bikes. It was actually amazing how well the traffic worked with all the bikes, scooters, cars and one giant Yamaha loaded to the brim moving about without ever feeling in danger. Out of the city and we found our campsite right by the beach. By this stage it was about 2-3pm so it was really hot and we didnít feel like doing much after struggling with the tent and the ground that was hard as concrete. We happened to set up next to 2 other bikes and we later found out that they have taken their bike (a 1984 Yamaha FJ1300) to five continents. Makes our trip seem like a school excursion really. After the hard work in the sun we figured ourselves deserving of a dip in the Mediterranean, so off we went to the beach. The swim was great and while trying not to look like a pervert (most of the beach was topless) I let my eyes rest just a little bit too long on one individual and before long he offered me some hash. I politely refused and he went about his business. After our swim in the Med we headed back to do some camp site cleaning. (Jo is the washing Nazi) it was a very relaxing afternoon.
Day 16 - 26/06/09 Trip into Barcelona and France or bust
For once we got up reasonably early and packed up all the gear, paid the bill (26 Euros, the most expensive so far) and parked the bike in the site car park. Catching the train in to Barcelona was easy and very cheap, it even dropped us at the same tourist info we had been the day before. We got ourselves a map and headed off on a walking tour of Barcelona. Seeing the Sagrada Famila, sitting in the gardens near the Museu Ciencies Naturals and strolling down the market stalls of La Rambla where the highlights, we both enjoyed being in such an alive, big city. Jo liked it especially, in fact she proclaimed it her favourite city of the trip. As we wanted to keep moving we set ďsomewhere in FranceĒ as our target for that night and hit the road running after our day trip. We filled up one last time with the cheap Spanish petrol and despite my little indiscretion at the French/Spanish border, there was no problem crossing back into France and we set about finding a campsite. Up to our usual tricks we didnít find an open site until about 7:30-8 pm. A small case of mistaken identity (for some reason I look like a French Electrician dressed in my bike gear) and the information that the French had just been beaten by Australia in the rugby made for an interesting welcome to the campsite. Despite that, everyone was very friendly and very inviting, once our tent was up and all the usual things of setting up home was done we went for a beer to mull over the map and to decide where we were heading for tomorrow even though this destination normally changes when we go back over the map.

Jo and the Sagrada Famila
Back in France
Day 17 - 27/06/09

Day 18 28/06/09 ok so after a couple of beers we had a great nights sleep, we were up reasonably early, (well early for us) and were ready to head off to the Verdon Gorge. The roads seemed to be pretty good but as they were very up and down and twisty it took us a lot longer than expected to get there. In fact it took us a day longer. It felt like we had done a lot miles but we had hardly covered any. Oh well maybe tomorrow will prove to be a better day for riding. We put our faith in the GPS and let it guide us through the fantastic roads. For once the GPS seemed to have got it right. We found a camp site that was open, being a Sunday always a bit hit and miss. The receptionist was very nice and very helpful. Although the camp site was open nothing else was. Lucky we had already bought our dinner. The day was very uneventful and so was the evening so we went to bed pretty early still recovering from our full day in Barcelona.

Day 19 29/06/09
Today we were finally going to make it to the Verdon gorge. The roads were still very twisty but the views were amazing. We continued to follow the GPS until we could see the signs for the Gorge. We had spotted a few campsites along the way so we had no worries there. The day was reasonably hot but we kept going until we got there and decided to take the full road to the gorge first to have a look and to then come back to find a camp site. Thankfully the petrol light came on and we turned back, I was glad of this because all I wanted to do was to get off the bike I was feeling a little sore and I had the start of a migraine. Not very pleasant with a helmet on. We turned around and made our way back to the petrol station and then on to one of the camp sites we had previously seen reasonably close to the gorge. We set up camp as usual and sat in the sun for a while. The clouds started to slowly creep up on us while we were washing our clothes and about half an hour after hanging them out on our home made clothes line the heavens opened and the storm began it lasted for quite a while. We found a small break in the rain and headed for shelter to make our dinner. That seemed to be all we could do until the rain stopped. And it didnít and neither did the storm, there was amazing rainbows though.

Nice huh !

Even better when the clouds clear.

Day 20 30/06/09
Well the rain finally gave up, we didnít hear it though as we were sound asleep when it did. As soon as we got up we put all our still wet clothes back on the washing line and had to hope and pray that they would all dry in two and a half hours. Today was a slow day not only did we have to wait for the washing to dry we had to find the nearest village for the cash machine. The village wasnít that far away and it was a very pleasant. It was quite small, on the side of a steep hill which made it eventful turning around the bike on one way streets (donít ask why I was turning on a way street) with an audience of the shop owners and a very bemused looking police man. We just smiled politely and headed on our way. We finally found the cash machine, to only find that it was not available for another ten French minutes, so we had a little walk around. We eventually got our money and headed back to the camp site as it was nearing check out time.
We packed, paid and left headed for the gorge. The road was amazing and the views were breath taking. Although it looked like we were getting further away from the water at the bottom of gorge. We came to a village and a map so we decided to stop for a little break as the temperature was being to rise rather quickly. Studying the map for a little while, we thought that we couldnít get to the bottom from this route and decided to turn around and go back and find the right way to the gorge. We made it eventually, even if a little longer than it should have been. Again it was amazing, I keep saying it because I canít find the words to describe it. You will see for your selves the beauty of it from the photos. We parked the bike and headed down to the water.

The Verdon Gorge

Jo, Me & the Divvy at the waters edge.

Day 21 01/07/09
As the GPS seemed to help the day before we put our trust in it again and found what we thought was a municipal campsite and off we went. The scenery along the way was stunning to say the least twist after twist, rock walls giving way to tree lined hills and back again. The roads and drivers on the other hand were a little less than desired. When I wasnít dodging front wheel sized pot holes and loose chunks of road, I was getting a little too close for comfort to the rock wall to avoid being squashed by the oncoming traffic.

We rounded a corner at a very reasonable speed and meet a very nice French lady coming directly at us. Although I could have stopped but I rightly or wrongly choose to try and move out of her way (as far right as possible) the end result is in the photo below. The pannier very gently kissed the rock wall between us and the 20 meter drop down to the river. The sound and the surprise that accompanied it was far worse than the actual damage. We stopped soon after to have a look and no less than 10 seconds later a giant tour bus came around the corner with no room to spare. Lucky us !

The gorgeous country side continued and all was well until a GPS guided detour down a farm lane, a front end slide and the discovery that we had asked the GPS to take us to a church not a campsite. About an hour later we rolled into a campsite near a big dam which had itís own pizza restaurant and bar. Unfortunately it decided to pee down just as we were setting up our tent but on the plus side it stopped soon after.
Enter your email address to receive updates to You, Me and Two Wheels's trip story!
Recent Entries
Archives:
Archives:
Monthly
Archives:
Category
Next HU Events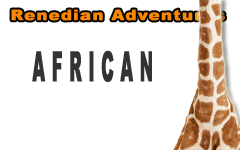 Now that summer is here, get On the Road! Take 30% off the Achievable Dream - On the Road! 2-DVD set until August 31 only.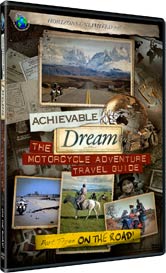 Our veteran travellers share their tips (and great stories) for staying healthy, happy and secure on your motorcycle adventure.
"A fantastic, informative and inspirational DVD."
"It's brilliant - thank you very much!"
Check it out at the HU Store! Remember to use Coupon Code 'ONTHEROAD' on your order when you checkout.
What others say about HU...
"I just wanted to say thanks for doing this and sharing so much with the rest of us." Dave, USA
"Your website is a mecca of valuable information and the DVD series is informative, entertaining, and inspiring! The new look of the website is very impressive, updated and catchy. Thank you so very much!" Jennifer, Canada
"...Great site. Keep up the good work." Murray and Carmen, Australia
"We just finished a 7 month 22,000+ mile scouting trip from Alaska to the bottom of Chile and I can't tell you how many times we referred to your site for help. From how to adjust your valves, to where to stay in the back country of Peru. Horizons Unlimited was a key player in our success. Motorcycle enthusiasts from around the world are in debt to your services." Alaska Riders

10th Annual HU Travellers Photo Contest is on now! This is an opportunity for YOU to show us your best photos and win prizes!
NEW! HU 2014 Adventure Travel T-shirts! are now available in several colors! Be the first kid on your block to have them! New lower prices on synths!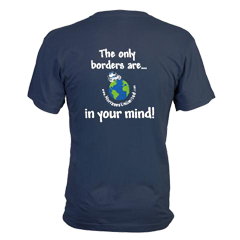 Check out the new Gildan Performance cotton-feel t-shirt - 100% poly, feels like soft cotton!

What turns you on to motorcycle travel?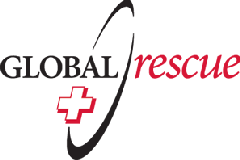 Global Rescue is the premier provider of medical, security and evacuation services worldwide and is the only company that will come to you, wherever you are, and evacuate you to your home hospital of choice. Additionally, Global Rescue places no restrictions on country of citizenship - all nationalities are eligible to sign-up!
New to Horizons Unlimited?
New to motorcycle travelling? New to the HU site? Confused? Too many options? It's really very simple - just 4 easy steps!
Horizons Unlimited was founded in 1997 by Grant and Susan Johnson following their journey around the world on a BMW R80 G/S motorcycle.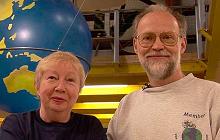 Read more about Grant & Susan's story
Membership - help keep us going!
Horizons Unlimited is not a big multi-national company, just two people who love motorcycle travel and have grown what started as a hobby in 1997 into a full time job (usually 8-10 hours per day and 7 days a week) and a labour of love. To keep it going and a roof over our heads, we run events (22 this year!); we sell inspirational and informative DVDs; we have a few selected advertisers; and we make a small amount from memberships.
You don't have to be a Member to come to an HU meeting, access the website, the HUBB or to receive the e-zine. What you get for your membership contribution is our sincere gratitude, good karma and knowing that you're helping to keep the motorcycle travel dream alive. Contributing Members and Gold Members do get additional features on the HUBB. Here's a list of all the Member benefits on the HUBB.
Books & DVDs

All the best travel books and videos listed and often reviewed on HU's famous Books page. Check it out and get great travel books from all over the world.

MC Air Shipping, (uncrated) USA / Canada / Europe and other areas. Be sure to say "Horizons Unlimited" to get your $25 discount on Shipping!
Insurance - see: For foreigners traveling in US and Canada and for Americans and Canadians traveling in other countries, then mail it to MC Express and get your HU $15 discount!
Story and photos copyright © All Rights Reserved.
Contact the author:
Editors note: We accept no responsibility for any of the above information in any way whatsoever. You are reminded to do your own research. Any commentary is strictly a personal opinion of the person supplying the information and is not to be construed as an endorsement of any kind.
Hosted by: Horizons Unlimited, the motorcycle travellers' website!
You can have your story here too - click for details!