June 15, 2002 GMT
Italy Tour in A Nutshell
This goes together with the Motorcycling Italy entry. Contains more what to see and do rather than riding info.
__________
We've become accustomed to sleeping in our beds again instead of the sleeping bags. A hard adjustment but where there is a will...!
Italy was fabulous, Milano great food, great shopping, nice little boutique hotel in the heart of the city for only 130 euro a night (six nights of camping!).
Palermo in Sicily was one of our favorite places. The area around Perugia where we camped for three nights on the shores of Lake Trasimeno was also very nice...good sights (Siena, Perugia, Assisi), food, and people. The East Coast was also nice but I think at the height of the tourist season it would be a bit too crowded. We made our way down from Perugia through Spoleto, Terni, Rieti over to Pescara where we started on the East Coast. We met a foursome from England as we were hesitating on the restaurant we had stopped at for lunch and they said they had eaten here yesterday and were back for more so we sat down and had a great lunch. They said that Pescara was as far south as Ryan Air flies for 30 pounds a head so they all came down for a week. Nice beaches and no one around until late July....!
Further south, we rode along the spur of Italy, the Gargano Penninsula and what a breath-taking ride of color. It was like riding through someone's flower bed and orchard...all the flowers seem to be blooming and the olive tress and fruit trees were all heavy with fruit, the sea was beautiful and deserted, we would be driving along see a beach stop for a swim have a bite to eat sun ourselves dry then continue...horrible!
Bari was not as bad as it could have been but it was our first stop in the South and it took us a bit by suprise how different things were. Haven't been to S. America or Mexico but felt like we were there with the shops all closed between 1 and 4 or 5 pm, the craziest drivers, and the polluted environment. We did have a great time at the opening ceremony for the Feast of St. Nicola, the patron saint of Bari.
From Bari, we stopped to see the Trulli community at Alberobello, touristy but nice to see, and then all the way down to Reggio to catch the ferry across to Sicily. We did visit Taormina, THE PLACE TO BE, when vacationing in Sicily, perched high atop a rocky mountain that over-looks the Ionian Sea to one side and Mt. Etna to the other. We then made our way down close to Augusta and camped there for a few days and saw ruins in the area and Syracuse. The Greek and Roman ruins of Sicily are supposed to be the best in the world. We saw many and of them all we liked the Villa Romana near Piazza Armerina and the ruins at Agrigento. We saw more but would say if you see these, together with the ruins of Paestum south of Solerno, Pompei and Hadrian's Villa Adriana outside of Rome, you get the full impression of what has been left of Greek and Roman architecture.

Napoli was another place, like Palermo, where we could have easily stayed longer and look forward to returning to again. The city is alive and bustling and the cities of the Almalfi Coast (Positano, Ravello, Sorrento) are all within easy driving distance. The one place we visited we give a huge thumbs down to is Capri. Touristy, touristy, touristy doesn't begin to describe this day trip. We left fairly quickly.
In Rome, we awoke early and rode into all the parts of the city that are full of tourists most of the day and enjoyed the early morning stillness of the Trevi Fountain, the Piazza Nouvara, the Pantheon, and the ruins near Palantine Hill.
That is the tour in a nutshell...without any mention of the fabulous cathedrals with their mosaics and relics, a quaint Capuchin abbey, Gibilmanna, with a wonderful museum and 8 monks, and the great variety of local wines we enjoyed.

Posted by Tracy Wondergem at
08:01 AM
GMT
June 16, 2002 GMT
Motorcycling Italy
This isn't going to be about what all we saw, rather more about touring on bike in Italy. If you'd like a synopsis of what we saw try the entry on Italy Tour in A Nutshell.
__________
We wanted to travel through Italy, France and Spain. It was in Italy, Firenze, where we met. Arianne's birthday was coming up, some friends were interested in getting together for an extravegant weekend of Italian wine and a cooking course so we planned on going the last week in April to be in Firenze on the 26th to meet up.
Recently on the Horizons site I read where someone wrote that the bike you ride has to inspire you on the road. That is a good way to sum up our attitude towards the bikes we ride. I have a GS 1100. It's a great bike, simple. I'm trying to learn more about motors but have a long way to go before I'm comfortable with what all is going on down there and I like the confidence I have in the bike of it being mechanically sound. Ari had a Florida Moto Guzzi that didn't survive a trip last year to Switzerland and upon getting the bike shipped back home she found a 1996 R 1100 R, same year as my bike, at the dealer. They did a deal and now we have virtually the same engine, same solid mechanics, and a good time touring through Europe.
So before leaving home, we had both bikes checked over, new Metzler rear tire for me having had a new Bridgestone put up front less than 4,000 km before. The BMW dealer we take the bikes to has no problem with us being present to see what all is getting checked and how it's done. That adds to the confidence we have in the bikes and helps us learn about and appreciate our engines.
About a month before we left, we were riding in the area where I bought my bike and decided to drop in and say hi and to let them know the bike is running well. Started talking with Dan about how I'm still looking for aluminium panniers and he brings out a set of used Touratech 35L/41L with a Hepco&Becker top case he took off an African Twin. His price was good for the three of them and he said they would fit on the GS so I ordered the pannier racks from Touratech and went back about a week later to pick up the panniers. Within about ten seconds it was obvious that the positioning of the mounts on the panniers are different for an African Twin than for the GS. Well, what to do? After some hemming and hawing and with the fact that our departure date is two days hence at the top of my mind, we decide to cut off the back portion of the passenger's peg, the part that nestles up against the stock BMW panniers to give them support. With that done and a 90 degree twist of the rear mount all was set.
So that was the pre-departure prep of the bikes. It felt great leaving knowing the bikes were in top shape. And so we put it to good use, leaving Amsterdam at 4 am and arriving at our campsite in Salzburg, Austria at 3:30 pm. It was an awesome day of head down cruising.

From Salzburg we went on further east to Wien. We only spent a day and a half but it was a beautiful city, one we look forward to visiting again, and the campground Wien West was 15 minutes from the Center.
From Wien, we started south for Venezia. Crossing into Italy, one of the first things you can't help but notice was how fast they drive on the autostrada. Say, 170 km/h is the average speed of those in the outside lane?
Venezia was great. The campground was close to the bridge you drive across to catch a water taxi into the city. Again, not a lot of time to spend here, only half a day after driving in from Wien and then we left the following day around lunch to get to Firenze to meet up with friends. The weather was around 30 C...comfortable. On the way down to Firenze we realized we were ahead of schedule so we dropped off the autostrada to get on the secondary roads. From Bologna we took the route down to Firenze that starts out around Pianoro and goes through the Futa Pass. On the day we made the trip, part of the road was closed and a beautiful scenic drive turned into a magical journey through the Italian landscape. Throughout the trip, we stayed on the secondary roads as much as possible and always enjoyed the ride.
The weekend in Firenze we spent catching up with friends and going back to the restaurant, Il Latini, where Ari and I met in October 1999. For her birthday present, Ari (and the rest of us) had a one-day cooking course at Coltibuono (tel: 0577 74481), a winery in the Gaiole in Chianti region.
It was well done, we contacted them 3 weeks before we left and they arranged a course for the four of us. And since we've been back, we have made the meal we learned to prepare that day of Flat Bread with Rosemary, Spinachi Gnocchi with Butter and Parmesan, Chicken Rolled in Pancetta, Potatoes with Bay Leaves and Strawberries with Zabaion Sauce with great success here at home. What Chef Paolo Pancotti stressed was the importance of using fresh ingrediants and to enjoy the simplicity of Italian dishes, when eating or preparing them.
After leaving Firenze, we were faced with the decision of where to go? The weekend with friends who flew in from London had been fairly well planned out but now that was over and we hadn't planned anything from here on out. Decision was made to head for the Republic of San Marino.
Touristy and nice to see, we then visited Rimini and Ravenna on the Adriatic coast. One of the things I remember most driving along this stretch was the delicious seafood pasta we ate at a restaurant where the fishing boats docked directly outside the back door. If you were limited in time, between Rimini and Ravenna, I'd go with Ravenna.
From Ravenna, we realized we wanted to be heading south so we set our sights on Perugia. We camped by Lago Trasimeno and from here explored Perugia, Siena, and Assisi. Fantastic!
After a couple of days in this region, we headed further south to Pescara and then on to the Gargano Penninsula, the "spur" of Italy. Early May, there are NO vacationing Italians on the Adriatic coast and we had the place all to ourselves.
I don't know what it would be like in late July thru September, but in early May, all I can say is you'd like it.
On down to Bari, we made it on the feast day of St. Nicola, the patron saint of Bari. A spectacular parade of floats re-enacting the miracle of St. Nicola in front of the duomo was well worth the trip into downtown on our bikes and then having to find parking for them. Actually a policeman, who was also a motorcycle rider, told us to park here and then after confiring with another officer decided it was a bit too risky where he told us to park (he was worried we would end up walking home to Holland) and walked us across the street to park in the ferry parking area where the bikes would be under supervision.
He didn't have to do that and this was an example of most of our interaction with the police while in Italy. In Palermo, as we were having the oil and oil filters changed we got to talking with two guys at the BMW dealership. They turned out to be undercover homicide cops and they took us around the block for a cafe to kill some time. They made sure we had their number in case we were going back downtown as they would see to it that we were able to park in the area they parked their own bikes. The only "run-in" we had with the police was in Milano trying to find a parking place. Walked out of one horrible hotel in the morning to move about 200 meters down the street to a small hotel (that had been full the night before) I'd stayed in previously but we really couldn't leave our bikes where we had locked them to each other in front of an office building so we had to find a new parking place for the bikes. We were in our ready-to-roam-the-city wear and didn't expect to be going for a ride around the city but there were so many bikes parked in all the legal places and none of the garages would accept motorcycles we ended up riding around for 5-10 minutes looking for a place to park. The place we found to park was ambigious, other bikes were parked there. But as we put the front locks on the bikes, undercover police pulled up and started quite a fuss about us riding without helmets. They made me walk back to the hotel to get our helmets while Ari stayed put and they did a thorough check on the bikes' papers, before they gave us each a ticket for 32 euro for riding without a helmet. We tried to explain the situation but to no avail. And right at the end, two motorcycle cops and a van full of other cops pulled up to sneer at us?! I didn't get that part and it was enough to make us go back to the hotel we'd just checked into and say we were checking out, to leave the city of frustration behind. In the end, we found a place to park and had a great time in Milano with a relaxing haircut to start things off. The cops may have even been trying to do us a favor with a 32 euro fine, as we told the people at the styling salon about our morning, the stylist told us he had his license suspended for something like what he understood happened to us...lots of ifs in there as it was all in Italian and we don't speak that much....but I digress.
It was also in Bari we first experienced the southern Italians' driving style. Have you ever had a cab ride in Bejing after dark? That is the only other vehicular experience where I said, "No, I'm not ever going to do that again because the way they drive here is insane." That is about what I told Ari after we arrived initially in the Center of Bari, driving through some of the worst "no-rules" traffic (remember, this was on the first of three Feast Days when basically the whole city was in party mode) I've experienced. We then had to drive out again to get to our campsite 20 km outside of town. After setting up camp, Ari wanted to go see what the Feast Day was like. After telling her I didn't plan on driving in that vipers nest of vehicles, she did what she could to convince me and...it worked.
Up until Bari, we could have been in any of the other European countries we've visited...sure they come up behind you on the autostrada and get within inches of your rear tire when you are moving along at 150 km/h and they are going over 200. I try to keep a good look-out via the mirrors for this but even if you are doing this every 10-20 seconds, they can come up so fast without you realizing it, it's as if they were teleported from the local race circuit to your rear tire. But this is nothing new having been through Germany. And while the speed element is missing here in Holland, the same riding on your rear with a clearence of millimeters is not uncommon. But passing on the secondary roads? Forget anything you've ever learned about solid, dotted, or right-to-pass lines! Best to get BEHIND the dinged up jalopey riding your rear, the one that looks like with one more addition of tape it will be a contender in Guiness's largest ball of tape category, right, let him OVERTAKE you and then follow him as he creates a third lane over the center lines.
Riding into the center of any of the cities in the South was also an experience. Everybody would tell us not to drive into the city because of the probability of getting our bikes stolen or vandalized. What we couldn't figure out though was why do half a million other people in whatever city we were in feel comfortable about riding their own two wheeled chariots if theft was such an issue? We actually did take a bus on our first day into Palermo. Nothing really bad about the experience only that when you are used to freedom to go here, there, wherever you want to go, when you want to go AND the warnings about theft seem to be fairly overblown, buses are out. The other thing we noticed during the day was that Palermo has more GS'es and GS-type bikes then anywhere we've been. In Switzerland and Germany, we've had days where we'd estimate that one out of every three bikes we saw was a GS, impressive. Well, Palermo was in another league all together. They had all models of GS, in good condition with relatively high kms on the dial, everywhere. If it wasn't a GS (and why would it not be after the last 10 bikes we saw were one kind of GS or another) it was an Aprila, Tenere, or African Twin.
Traffic, once in the cities, could best be described as akin to that first turn pile up on the local dirt MX circuit, lots of bumping and shoving, some go down but you want to be one of those already out front, away from the pack. The mentality is about the same too. You don't timidly go out on an MX course, you go out ready to do battle. The same holds true for city riding in the south of Italy. In Paris, a city unfairly infamous for it's drivers (after experiencing Napoli), I feel as though it's expected of a motorcyclist in the heart of the city to ride as though he were a NYC bicycle messanger. Simply put, it's fun riding in Paris. The difference with the southern cities of Italy is in the VOLUME of other two wheeled riders that want to be in exactly the same place at exactly the same time as you do. Not for the timid or faint of heart but thrilling for those who aren't.
From Bari we traveled toward Reggio through Alberobello and the Trulli communities. We made the trip in a day but ran into trouble as it was starting to get dark and we couldn't find a campground that was open. After plodding about around 100 km outside of Reggio in a vain attempt to find a campground open, we decided to head for Reggio and take a break in a hotel. The next day found us on the ferry for Sicily.

We enjoyed Sicily a lot and will probably go back sometime in the future. After spending a week in Sicily we made our way up the west coast to Salerno, stopping to see the ancient site of Paestum just south of there. On to Pompei, where the campground is convienently located adjacent to the main entrance. We used this as base for exploring the cities of the Almalfi coast, Napoli and Caserta.
On up to Rome, where Camping Tiber (www.campingtiber.com), to the north of the city was rated by us and by everyone else we met there as the best campground in Europe. A German couple on bikes that set up camp near us in Pompei told us about the great accomodations, a great bar, open pool all for only 13 euro! So we were on the lookout as we took the autostrada to the north of Rome. Once we found Camping Tiber, we were dismayed to find it was 25 euro to camp??! That was easily the most we'd paid, too much as far as we were concerned so we told them no thanks and went looking for a cheaper patch of ground to pitch our tent...however the two other campgrounds at the same exit were even higher in price??!
So we went back to Camping Tiber, paid the 25 euro, dried out our tent by hanging it on the fence, set it up, made friends with a Dutch couple setting up their tent next to ours, Ari went for a swim, I ambled up to the bar to see what is what, found the internet point and thanked Adam and Becky from England who had seen our trouble with getting the tent pegs into the ground and had brought over a mallet for us to use. They explained how they had been here for a couple of days in their converted bus and liked the place and motioned to a flier on the bar that had all the rates. We got to talking about the price and he said the cabins were real resonable at 13 euro a nite per person!! That sounded familiar...and it turns out that our tent which is 4.50 plus two times 8.20 for the number of people and two times 2.5 for our bikes minus the discount for the automobile association here turns out to be almost the same price as one of their bungalows for the two of us! I almost left Adam and Becky in mid sentence to go back to the check-in to see if we could change our booking...no problem at all! We went from paying for the tent, both of us and the bikes to one charge of 13 euro per person per night. Ok, they have different levels of bungalows and ours was the basic cot to sleep on but still....! And the last night we were there it rained harder and longer than any other time on the trip, hard enough to make the ground soft enough under my bike to cause it to fall over, but we were warm and dry with no tents to dry out the next day! If you are planning to visit Rome and don't want to be in the city, Camping Tiber is your place to stay. It was a bit more like a resort atmosphere and if there are kids involved I'm sure they'd like the pool and the break from touring the city.
From Rome, we headed for Milano.
After almost five weeks in Italy, much longer than we intended to stay in Italy after all we had intended to go to the south of France and Spain too, we were getting a bit tired of our vacation and decided that a break at home to recharge was needed. On the way from Rome to Milano, we drove in the outside lane and made great time. At some point during the trip my riding jacket and pants had ceased to be waterproof and windproof? I don't know if that was it or I was not taking care to drink enough during the day but after we checked into a bad hotel and went out for a late dinner I went right to bed. The next day, after our run-in with the cops in the morning, as we were starting to walk around the city I noticed I had NO energy and my body felt like it was badly sunburned everywhere. Dehydation from not drinking enough liquid the previous day and the fast riding with the wind wicking the sweat away before it could cool my body? I think that was it, but whatever it was after barely making it back to the hotel we stayed at (and highly recommend, Antica Locanda dei Mercanti, telephone 02-805-4080 small, boutique hotel with 10 rooms and a great price @130 euro) I collapsed in bed for the rest of the day getting up only for water and to eat some fruits. The next day I awoke feeling great so we rode the last 1100 kms home via Switzerland and Germany in under 10 hours. It was a German holiday and there were thousands of bike groups riding South as we made our way home....hope they had as much fun as we did.
As we pulled into home, we were at 10,050 km for the trip.
Some other observations and lists about the trip:
Campgrounds in Europe are plentiful and usually very clean, just make sure they are open for the season you intend to be there. We had no books or list of campgrounds. We found them on the fly or talked to fellow campers to get their recommendations.
Icebreaker Merino Wool clothing (long underwear, sweaters, pull-overs, jackets) are essential travel gear. Both Ari and myself bought the long underwear top and bottom and I had a sweater also. I carried my North Face fleece which is very bulky along for the whole trip as I didn't know how the Icebreaker stuff would be if it got really cold riding in Austria or Switzerland or anywhere else we might encounter cold weather...I never once used the fleece except for a pilow...will leave at home next time. The Icebreaker clothing was also cool when it was hot out and did not stink after wearing for a couple of days in a row and on the road that is a big plus. A bit pricey but well worth the investment.
The BMW dealership in Rome (Sa.Mo.Car. SpA) put new tires on Ari's bike and forgot to tighten the screws on the the front brake, leaving it for us to find out in the middle of traffic.
What we carried:
Three man tent, ground sheet, sleeping bags, air mattresses, a large, self made first aid kit, small Campingaz cannister with collapsable, click-in, click-out burner on top (butane-propane mixture),camping cook set with two stainless mugs, wooden spoon for cooking, couple of kitchen towels, a ball of string for hanging laundry, swiss army knife, two head lights, tools, duct tape and electrical tape, digital camera and SRL camera, maps, Frommer's '99 Italy guide book, tennis shoes and flipflops for in the showers or at the beach, Haynes manual for bikes, camping towels, toiletries and clothing: one pair of suede riding pants lasted me the entire trip (same with Ari), just the right thickness for the mainly 30 plus temperatures when we didn't need the waterproof riding pants, BMW Savanna riding boots (excellent) and the riding jacket and pants are from a Dutch company, MQP.( I took the stuff in and got new pants and a jacket free of charge as I had bought them less than a year earlier and they were leaking badly. ) 3 change of underwear, 3 change of socks, swimsuit, long underwear top and bottom, sweater, one cotton t-shirt, a fleece, one baseball cap and one fisherman cap.
Posted by Tracy Wondergem at
07:49 AM
GMT
Enter your email address to receive updates to Tracy and Arianne Wondergem's trip story!
Recent Entries
Archives:
Archives:
Monthly
Archives:
Category
NEW! HU 2015 Motorcycle Adventure Travel Calendar is now available! Get your copy now for some terrific travel inspiration!
HUGE, 11.5 x 16.5 inches, beautifully printed in Germany on top quality stock! Photos are the winning images from over 600 entries in the 9th Annual HU Photo Contest!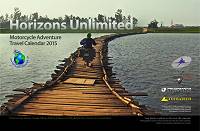 "The calendar is magnificent!"
"I just wanted to say how much I'm loving the new, larger calendar!"
We share the profit with the winning photographers. YOU could be in the HU Calendar too - enter here!
Next HU Events
Thailand: Jan 9-11, 2015
Germany: May 14-17
Canada Ontario: Jun 18-21
Ireland: June 26-28
Colorado: July 17-19 TBC
Canada West: Aug 20-23
USA California: Sep 24-27
Aus Queensland: Sep 24-27
USA North Carolina: Oct 8-11
Aus Perth: Oct 9-11
Germany: Oct 22-25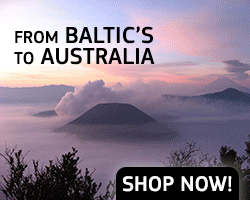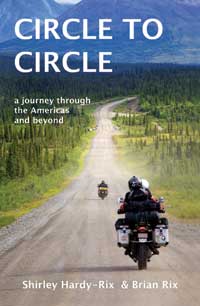 Circle to Circle - a journey through the Americas and beyond. by Shirley Hardy-Rix and Brian Rix
"Well written, funny and informative."
"Thoroughly entertaining!"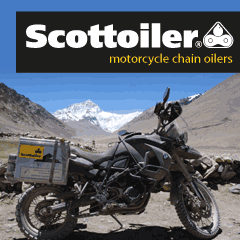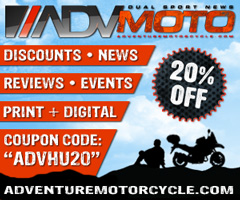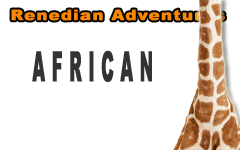 What others say about HU...
"I just wanted to say thanks for doing this and sharing so much with the rest of us." Dave, USA
"Your website is a mecca of valuable information and the DVD series is informative, entertaining, and inspiring! The new look of the website is very impressive, updated and catchy. Thank you so very much!" Jennifer, Canada
"...Great site. Keep up the good work." Murray and Carmen, Australia
"We just finished a 7 month 22,000+ mile scouting trip from Alaska to the bottom of Chile and I can't tell you how many times we referred to your site for help. From how to adjust your valves, to where to stay in the back country of Peru. Horizons Unlimited was a key player in our success. Motorcycle enthusiasts from around the world are in debt to your services." Alaska Riders

10th Annual HU Travellers Photo Contest is on now! This is an opportunity for YOU to show us your best photos and win prizes!
NEW! HU 2014 Adventure Travel T-shirts! are now available in several colors! Be the first kid on your block to have them! New lower prices on synths!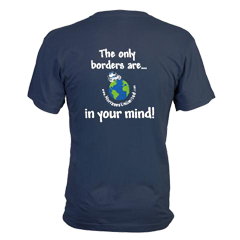 Check out the new Gildan Performance cotton-feel t-shirt - 100% poly, feels like soft cotton!

What turns you on to motorcycle travel?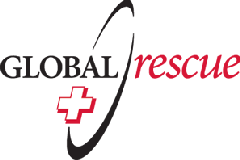 Global Rescue is the premier provider of medical, security and evacuation services worldwide and is the only company that will come to you, wherever you are, and evacuate you to your home hospital of choice. Additionally, Global Rescue places no restrictions on country of citizenship - all nationalities are eligible to sign-up!
New to Horizons Unlimited?
New to motorcycle travelling? New to the HU site? Confused? Too many options? It's really very simple - just 4 easy steps!
Horizons Unlimited was founded in 1997 by Grant and Susan Johnson following their journey around the world on a BMW R80 G/S motorcycle.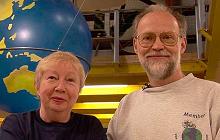 Read more about Grant & Susan's story
Membership - help keep us going!
Horizons Unlimited is not a big multi-national company, just two people who love motorcycle travel and have grown what started as a hobby in 1997 into a full time job (usually 8-10 hours per day and 7 days a week) and a labour of love. To keep it going and a roof over our heads, we run events (22 this year!); we sell inspirational and informative DVDs; we have a few selected advertisers; and we make a small amount from memberships.
You don't have to be a Member to come to an HU meeting, access the website, the HUBB or to receive the e-zine. What you get for your membership contribution is our sincere gratitude, good karma and knowing that you're helping to keep the motorcycle travel dream alive. Contributing Members and Gold Members do get additional features on the HUBB. Here's a list of all the Member benefits on the HUBB.
Books & DVDs

All the best travel books and videos listed and often reviewed on HU's famous Books page. Check it out and get great travel books from all over the world.

MC Air Shipping, (uncrated) USA / Canada / Europe and other areas. Be sure to say "Horizons Unlimited" to get your $25 discount on Shipping!
Insurance - see: For foreigners traveling in US and Canada and for Americans and Canadians traveling in other countries, then mail it to MC Express and get your HU $15 discount!
Story and photos copyright © All Rights Reserved.
Contact the author:
Editors note: We accept no responsibility for any of the above information in any way whatsoever. You are reminded to do your own research. Any commentary is strictly a personal opinion of the person supplying the information and is not to be construed as an endorsement of any kind.
Hosted by: Horizons Unlimited, the motorcycle travellers' website!
You can have your story here too - click for details!