April 08, 2003 GMT
Northern Iran
Esfahan is widely touted as the most pleasant city in Iran. So it undoubtedly is, but if the faint praise sounds damning, so be it.
In fact, so be it for Iran in general. It's all just so pleasant. In Esfahan hardly a street is without a wide central pedestrian reservation of trees, fountains and flowers. Many of the buildings are attractive, while the city centre is more park than city. But it's somehow too civilised. I keep warning myself against making spurious comparisons, but in a curious way Iran reminds me of Chile. Both are modern, well-kept, pleasant and innocuous, yet are held back from full first-world status by struggling economies (although I'd love to know what Iran does with all those oil dollars). Sometimes I just miss the frenzy, the visceral intensity, of India. I suppose anywhere would feel tame after that.
I shouldn't be too harsh. On its own terms, Iran is a great place. It certainly has the potential to become a major tourist destination, if the world comes to realise the true nature of the country (and if visas become much easier to obtain). As it is, there aren't many tourists at the best of times, and naturally next to none now. After a few days in Esfahan, the foreigner count reached double figures, but elsewhere I've seen no more than four, and usually none.
My stay in Yazd was extended by a couple of days on account of a hotel that I discovered soon after my arrival there. It was immediately apparent that it was the hotel of my dreams: an old, renovated merchant's house, exemplifying for me the Platonic ideal of residential architecture. The entrance is within the covered bazaar, along a long passageway lit by lanterns. Within, the fourteen rooms are on two levels, set around a courtyard of such understated elegance that I was instantly hooked. The centre of the courtyard has a blue fish pond with a fountain, around it are arrayed deep benches for reclining on the Persian carpets and cushions that bedeck them, and the two dining rooms are captivating in their decoration. I suggest considering a trip to Iran simply to stay at this hotel: the Malek-o-Tojjar
The peaceful haven of the Malek
Unfortunately it was well out of my price range. However, two days of cajoling, flattery and pleading brought an offer of the Iranian price of under a tenner a night. Still expensive by the standards of my budget but outstanding value for money, so I moved in. On my first night there, I was almost delirious with happiness in the calm and beautiful surroundings, a feeling which barely abated throughout the second day when I made forays out into the peaceful mud alleyways. Given enough books to read, I could almost have stayed there indefinitely.
The streets of old Yazd
To some extent, Esfahan suffered by comparison after my idyllic experience of Yazd. Still, it had its moments. Looking out, from the terrace of a teahouse, across the floodlit domes and palace of the massive Emam Square, its claim to be one of the great squares of the world can hardly be denied. There was an anti-war demonstration in the square after Friday prayers, with much burning of flags and effigies. The chants were repeated for
America, Inglish
and, for good measure,
Israel.
I wasn't sure whether they were preceded by
death to
, but it was translated for me as
down with
.
Esfahan - just too pleasant?
However, all is not what it seems in Iran. It seems that most of the demonstrators were government employees, and were obliged to take part. I've encountered a wide range of views from Iranians about the regime here. At one extreme, one young man told me it was the best democracy in the world. The majority of people, though, have expressed considerable dissatisfaction, and I was initially surprised to find that many even advocate military action here by the US to rid them of the present government - a wish that they always estimate to be shared by over fifty percent of the population.
There have been some concessions towards greater freedom in recent years: playing music in public is now allowed, as is dancing (at least at weddings) and playing chess. Card games are still banned, the media is heavily censored, and the elections rigged. For the women, there is a bit more latitude in their manner of dress. Now, they can get away with make-up and some fringe showing under their headscarf, and some even sport long hair hanging below it. However, reforms promised by President Khatami have not really materialised, and opinion is divided as to whether this is simply because of opposition by the clerics, who ultimately hold the power, or whether Khatami is as bad as all the other leaders. Pictures of the ayatollahs Khomeini and Khameini are everywhere.
Nevertheless, the spirit of the people remains undented. Iranian hospitality continues to astound me. I recently read an account that re-traced the motorcycle travels through South America of the young Che Guevara, who shamelessly milked people's generosity for all it was worth. Had he come to Iran, he'd have had no trouble existing without money. Frequently payment will be refused - in a cafe or by mechanics, for example, or patisseries or fruit sellers will wave you away with your bag of biscuits or fresh dates. Particularly outstanding instances of recent generosity include the lunch I had in the home of the family of an Armenian girl who befriended me in Esfahan. In Qazvin, further north, I was just finishing a meal in a restaurant when the place suddenly started to fill up. It transpired that it was for a meal in memory of a prominent local man who had recently died. His family not only insisted on paying for my meal, but it was all I could do to avoid being forced to eat another as I chatted to them! Only today, I was bought lunch by a friendly welder.
Offers to stay in people's homes have also been made several times, although they haven't fitted in with my plans. On one occasion, I was flagged down by an overtaking car. I hadn't even met the family, but they had seen me sleeping on the floor of a restaurant in a small village, and wanted to offer me a more comfortable night's rest in Tehran! However, Tehran sounds like a city to avoid, so I did, bypassing it to Qazvin. From here I spent a couple of days in the Alborz mountains - fantastic biking territory, with the roads snaking along an attractive valley.
Blossom in the Alborz mountains
It was a welcome relief to see rural parts of Iran; in the south, there simply isn't any countryside, since there's nothing but desert between the towns, but in the north the climate grudgingly allows some agriculture. I visited a couple of the castles of the Assassins, an eleventh century cult whose penchant for political killings gave rise to the term. The derivation of the word is interesting, supposedly from their local name of
Hashishiyun
, since they recruited followers by doping them up and bringing them to their mountain retreats. There they were seduced by fair maidens in beautiful gardens, all with the benefit of more hashish. Once thoroughly inculcated into this earthly paradise, they were sent off to perform their killings, with success the only ticket back!
After this, I found myself very indecisive about where to go next. Finally I realised that I had probably seen the best of Iran, so I am now heading towards the Turkish border. A couple of towns and a major oil leak later, I have made it to Tabriz. When the weather is decent, I'll proceed to Bazargan, which is the more northerly of the two crossing points. The one further south isn't sensible to use at the moment since the region on the other side, in the south-east of Turkey, is currently closed to foreigners. They're rather sensitive about their Kurds.
April 26, 2003 GMT
Turkish troubles
Entry to Turkey has been accompanied by a two week hiatus in my biking exploits, on account of technical difficulties.
Before then, in Iran, I discovered by the wonders of the web that there was another biker in Tabriz. I soon found a hotel with a BMW R1150GS Adventure parked in its lobby, and Jason wasn't far away. He's travelling the other way, from Holland to Australia, and reckons he's the first American to travel solo in Iran for ten years. We spent a good evening swapping information and maps - all we lacked was a beer to wash it down.
On the way from Tabriz to a town nearer the border, I made a detour to the Urartian site of Bastam. The Urartians are another ancient civilisation of which I'd never heard, prominent around the 8th century BC. Like the fortresses of the Assassins, this one was perched impressively on a sheer rock. My reveries on the antiquity of the walls were brought to an abrupt halt when my subconscious pointed out that I had failed to retrieve my passport from the manager of the hotel when I paid, so I had to head back to Tabriz for another night, with six hours of riding for nothing. You've got to laugh, but I didn't when I woke up to find that my bike had lost almost all compression on the kick-start. For now, it didn't run too badly and at least it was sunny for the first time in a while, so I enjoyed the starkly beautiful trip back towards the border. With my mind already on Turkey, I was pleasantly surprised by the small town of Maku, which is set in a dramatic gorge and afforded a final opportunity for a flurry of Iranian hospitality.
At the border, I knew what to expect from Bernard's crossing, but found to my grief that they were intent on screwing ninety dollars out of me, to his thirty. The idea was that the insurance we had bought on the way in, supposedly valid for the duration of our stay, actually lasted only ten days, so I had over-run by rather more than he had. I couldn't try the usual tactic of sitting it out for a day or two, since I was now on the last day of my visa, so there wasn't any option but to pay. A shame to leave Iran on a sour note. Thankfully entering Turkey without a carnet is no problem, so I didn't have to take a hit on both sides of the border, and was through them both in a mere four hours.
The twin cones of big and little Ararat
A short ride past the spectacular snowy cone of Mount Ararat, of biblical fame, brought me to Doggybiscuit. What shocked me immediately was to see uncovered women. Women with more than faces: women with hair, women with bodies. I hadn't realised just how much a month in Iran could affect what the brain accepts as normal. Another difference was the curious fill-in-the-gaps style of asking all the usual questions: 'My name is...? I am from...?'
My culinary experience of Iran had improved when I realised that, although a dual pricing policy made staying in better hotels prohibitively expensive, this policy was not applied to their restaurants, so they provided a welcome alternative to kebabs. Even in small Doggybiscuit, however, it was clear that Turkey is a gastronomic grade above. Over a breakfast of fresh bread, olives, cheese and honey, with a view of the mountain lit by the early morning sun, I could tell I was going to enjoy Turkey. Lunch was a plate of meze on a terrace by a spectacularly located castle, and as I ate I wondered whether I might have crossed the wrong border by mistake, into paradise rather than Turkey.
A good spot for a castle
However, the harsh realities of an ailing bike soon dispelled any such notions. Fixing it turned into a catalogue of disasters. For reasons that elude me, the engine had in such a short time reached such a state that it needed a re-bore (fortunately I'm carrying an over-sized spare piston). Ironically the damaged cylinder was then involved in a motorbike accident, which involved neither me nor the rest of the bike!
Previously, I had fallen in with a happy-go-lucky couple of guys: Metin, who works at the hotel, and Musa, a would-be campsite owner. Although used to the relaxed approach to timekeeping that is endemic in developing countries, I couldn't understand why they took quite so long over the simplest of missions, until I discovered that they have to stop for a cup of tea whenever they meet anyone they know. In a small town, that happens rather often. Of all the tea-loving peoples I have come across, the Kurds win hands down, and consequently my intake has risen to about fifteen cups a day. They led me, tea stop by tea stop, to the crack mechanic of Doggybiscuit, a deaf-mute with a shortage of fingers but a good line in visual humour. After a couple of days of delays, he indicated that he thought he could do a good job on the repairs. When gestures didn't suffice, communication took the form of a game of Chinese whispers, since nobody who could interpret his signing spoke English.
Things took a turn for the worse when Metin set off on his motorbike with the mechanic and various bits of my bike. They hit a car that pulled out in front of them, which is hardly surprising since they were riding at night with no lights and no front brake (and no motorbike license). Curiously everyone, including the police, agree that it was the fault of the car. Metin was largely unhurt but the mechanic suffered bad bruising and an aggravation of an old back injury. The piston and cylinder went flying but amazingly, once I'd retrieved them from the police (who had impounded them along with the crashed bike), they were undamaged. However, a broken tappet guide from my bike, which was going to be fixed, couldn't be found.
While waiting for the situation to settle, I spent three nights in a Kurdish village at the foot of Mount Ararat, courtesy of Musa and his family, who certainly gave the Iranians a run for their money in terms of hospitality. Despite his trendy appearance, it turns out that he's one of eleven siblings from a subsistence farming background. The village depends largely on sheep; of its working age men, 43 are shepherds and 31 aren't, and their tasty staple meal is home-made sheep's milk cheese on freshly-baked flat bread. The family's home is modest, without running water (but with satellite television!). The village is in a stunning location, next to a lake with the lowest slopes of the mountain on one side and green pastures on the other. At first sight this appeared to be a rural idyll, particularly when we ventured a little way up the mountain to find a shepherd friend among the flocks, and made a camp fire to boil up some tea on the kettle he carried on his donkey.
As you might expect, the idyll was shattered as it became apparent that the village shared the universal problems of countryside living, with the perception by the young of a chronic lack of opportunity. The stifling smallness of the community was indeed very striking as we did the social rounds in the evening, dropping in on neighbours, or on shepherds in their barns, or the grocery store, for cups of tea and the latest sheep gossip.
Gradually it also became clear that the family situation wasn't the happiest. Musa lives with his flat-capped father and an assorted complement of relations, including a young woman who kept herself well hidden and whose position was initially unclear. It transpired, much to my surprise (since he pointedly ignored her), that she was Musa's wife. I was told she was pregnant, but I didn't appreciate quite how pregnant until she gave birth to a daughter during my second night there! It was a very matter-of-fact affair, with no midwife or doctor in sight, and I wasn't even aware of it until the morning, despite the fact that it happened only two rooms away!
My Kurdish hosts for a taste of village life
Happy though this event should have been, Musa cruelly declared that he wanted neither his wife nor the child. I later discovered that they had been married only four months which, in a fairly strict Muslim town, rather explains the sequence of events. With his true side revealed, I was happy to return to Doggybiscuit, by now through the snow since spring had lost ground to winter again. Despite the generosity of the family, being a guest becomes a bit wearing after a while, particularly when communication is so difficult, and I felt uneasy being waited on hand and foot by the women, as is the wont of the men here.
Back in town, a couple of days were spent having new and old parts skilfully machined on a massive lathe. With the mechanic still laid up, I was feeling a little frustrated at my predicament, not least because the intrinsic charms of Doggybiscuit are close to nil. I tried taking a bus to Van, having heard a rumour that the recent prohibition on foreign visitors had been lifted - perhaps the Turkish government had decided that it wouldn't need to perform whatever dastardly deed it was planning for the Kurds down there. In any event, I was pleased to make it through the checkpoints without being ejected by the military. Judging from the complete absence of foreigners, others either hadn't been so lucky or hadn't tried it since the end of the war.
Van is situated on a vast, almost marine, eponymous lake, whose far shore is only apparent from the snowy peaks that rise from it, and whose salinity is clear from the sea smell of the air. Despite my lack of independent transport, I was lucky enough to be given breakfast in the home of some friendly Turks, who drove me to the departure point for a boat going to a small island that bears a beautiful and ancient Armenian church. My companions on the boat trip, a Turkish couple on holiday, took up the baton, and I accompanied them to a distant mediaeval Kurdish fortress, before being deposited back in Van. The town's principal attraction is the massive castle that sits atop a ridge by the lake. Like Bastam, this is also of Urartian origin, but differs in that it is largely intact, making it an enormously impressive site. A happy day was spent reading on its walls, with their stupendous views.
On my return to Doggybiscuit, after a few more days of delay and false-starts we took my bike on a truck to the house of the mechanic, who was still immobile. He dragged himself, literally, to his doorstep to supervise the work. I had been tempted to try to fix it myself, but am glad that I didn't since I wouldn't have been able to do nearly such a good job. The work was finished today and, almost to my disbelief, it seems to have been fixed - it now behaves more or less as it should. However, the only meaningful test is the remainder of the trip, so now I just have to see how long it lasts.
Today Paul, also English but heading east on an XT600, arrived in Doggybiscuit, and we met as arranged. Doubtless before long I'll be cursing the touristy coast and package holiday makers, but for now it's good to meet some fellow foreigners occasionally, particularly other overland bikers! Tomorrow I'll head south, overjoyed to be on the move again, inshallah.
Enter your email address to receive updates to James Whyte's trip story!
Recent Entries
Archives:
Archives:
Monthly
Archives:
Category
NEW! HU 2015 Motorcycle Adventure Travel Calendar is now available! Get your copy now for some terrific travel inspiration!
HUGE, 11.5 x 16.5 inches, beautifully printed in Germany on top quality stock! Photos are the winning images from over 600 entries in the 9th Annual HU Photo Contest!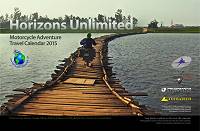 "The calendar is magnificent!"
"I just wanted to say how much I'm loving the new, larger calendar!"
We share the profit with the winning photographers. YOU could be in the HU Calendar too - enter here!
Next HU Events
Thailand: Jan 9-11, 2015
Germany: May 14-17
Canada Ontario: Jun 18-21
Ireland: June 26-28
Colorado: July 17-19 TBC
Canada West: Aug 20-23
USA California: Sep 24-27
Aus Queensland: Sep 24-27
USA North Carolina: Oct 8-11
Aus Perth: Oct 9-11
Germany: Oct 22-25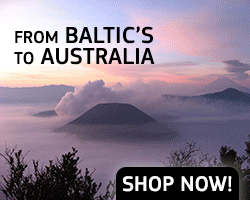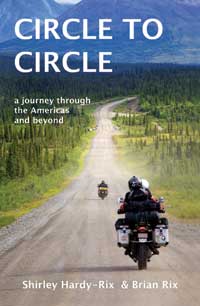 Circle to Circle - a journey through the Americas and beyond. by Shirley Hardy-Rix and Brian Rix
"Well written, funny and informative."
"Thoroughly entertaining!"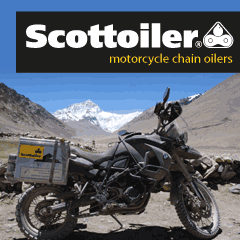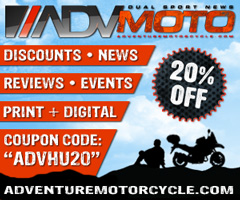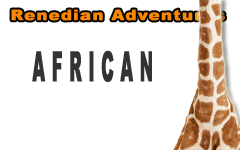 What others say about HU...
"I just wanted to say thanks for doing this and sharing so much with the rest of us." Dave, USA
"Your website is a mecca of valuable information and the DVD series is informative, entertaining, and inspiring! The new look of the website is very impressive, updated and catchy. Thank you so very much!" Jennifer, Canada
"...Great site. Keep up the good work." Murray and Carmen, Australia
"We just finished a 7 month 22,000+ mile scouting trip from Alaska to the bottom of Chile and I can't tell you how many times we referred to your site for help. From how to adjust your valves, to where to stay in the back country of Peru. Horizons Unlimited was a key player in our success. Motorcycle enthusiasts from around the world are in debt to your services." Alaska Riders

10th Annual HU Travellers Photo Contest is on now! This is an opportunity for YOU to show us your best photos and win prizes!
NEW! HU 2014 Adventure Travel T-shirts! are now available in several colors! Be the first kid on your block to have them! New lower prices on synths!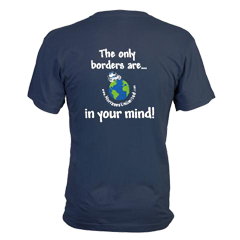 Check out the new Gildan Performance cotton-feel t-shirt - 100% poly, feels like soft cotton!

What turns you on to motorcycle travel?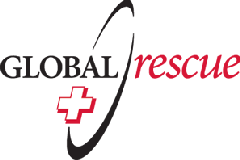 Global Rescue is the premier provider of medical, security and evacuation services worldwide and is the only company that will come to you, wherever you are, and evacuate you to your home hospital of choice. Additionally, Global Rescue places no restrictions on country of citizenship - all nationalities are eligible to sign-up!
New to Horizons Unlimited?
New to motorcycle travelling? New to the HU site? Confused? Too many options? It's really very simple - just 4 easy steps!
Horizons Unlimited was founded in 1997 by Grant and Susan Johnson following their journey around the world on a BMW R80 G/S motorcycle.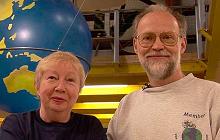 Read more about Grant & Susan's story
Membership - help keep us going!
Horizons Unlimited is not a big multi-national company, just two people who love motorcycle travel and have grown what started as a hobby in 1997 into a full time job (usually 8-10 hours per day and 7 days a week) and a labour of love. To keep it going and a roof over our heads, we run events (22 this year!); we sell inspirational and informative DVDs; we have a few selected advertisers; and we make a small amount from memberships.
You don't have to be a Member to come to an HU meeting, access the website, the HUBB or to receive the e-zine. What you get for your membership contribution is our sincere gratitude, good karma and knowing that you're helping to keep the motorcycle travel dream alive. Contributing Members and Gold Members do get additional features on the HUBB. Here's a list of all the Member benefits on the HUBB.
Books & DVDs

All the best travel books and videos listed and often reviewed on HU's famous Books page. Check it out and get great travel books from all over the world.

MC Air Shipping, (uncrated) USA / Canada / Europe and other areas. Be sure to say "Horizons Unlimited" to get your $25 discount on Shipping!
Insurance - see: For foreigners traveling in US and Canada and for Americans and Canadians traveling in other countries, then mail it to MC Express and get your HU $15 discount!
Story and photos copyright © All Rights Reserved.
Contact the author:
Editors note: We accept no responsibility for any of the above information in any way whatsoever. You are reminded to do your own research. Any commentary is strictly a personal opinion of the person supplying the information and is not to be construed as an endorsement of any kind.
Hosted by: Horizons Unlimited, the motorcycle travellers' website!
You can have your story here too - click for details!