February 01, 2012 GMT
The Elephant In The Snow


There's an old motorbike tradition called the Dragon Rally. Held each year, middle weekend of February, on the slopes of Snowdon in North Wales.


You go with the thickest riding jacket you can find and a cheap sleeping bag - on account of not being able to afford an expensive one back in those days.
1967 that is.
Tent not needed as old military huts were dotted around the site, a disused army depot. But on my first visit friends said to share their tent - it'd keep it warmer inside. Seemed a good idea - the huts had no glass in the windows and no doors in the doorways. But in the middle of the night I awoke outside in the snow. Being on Snowdon the campsite was all on a slope and I'd rolled out of the tent, which was pre-1967 economy style, having no groundsheet nor pegs. The floors inside the old huts were level so I used one of those the following years.


On the Sunday morning rallyists would fry the remaining sausages, pack luggage, mend bikes and say almost in unison, "Next year we'll have to do the Elephant. What d'ya say? Did y'read about last month's one in the Motorcycling Weekly?"
"Sure did," everyone would reply. "Next year, definitely. Always January isn't it?"
"And the snow there's always reliable, not like here."
"Yep, we'll do it next year - will get good tyres for it."
"I'll book the ferry, I can get a discount. How many?"
"All of us of course!"
Each and every year all that enthusiastic talk was repeated but I don't remember if any of us ever set off to find the great legend.


I didn't, and it's taken me forty-five years to do the pilgrimage. You don't even need a ferry ticket now, the Eurotunnel train makes the journey a handy bit quicker.
The Elephant has floated around in my head all those years, the more recent trigger being, I think, "What'll I do now, after Africa?" It's waxed and waned the past year, leading to my ordering a pair of TKC80 'mud and snow' tyres just before Christmas. I fitted the rear when they arrived and the front after I returned from Edinburgh, and thought, "That'll do, just fitting those tyres was enough work in this cold weather - that'll be my 'Elephant' for this year."
Then on Thursday Geoff phoned, one of those fellow Dragon rallyists from years past, asking about my plans. Well, they'd gone, I said. All that tyre-changing work outside in the cold had cured me of the idea.
Except, the next evening, I went and checked the 10-day weather forecast. Wow! Almost solid sunshine!
It's now or never!
So I hurriedly changed the oil, fitted the panniers and checked everything that hadn't already been checked for the previous MOT test. And caught an early-ish train under the Channel on Monday morning.


It was a strange feeling, loading up the bike once more and setting off on the road again.
I lived over a year on this bike and out of this luggage. Why stop?
I found a quarter-inch layer of the Namib Desert covering the air filter when I changed it. Chunks of Tanzanian dirt road fell out of the creases of the panniers - you can tell by the colours.
As I set off round the Caterham bypass and the M25/M20 route: "The last time I came this way I rode into Cape Town thirteen months later. All those towns and villages down the length of Africa."
Strange thoughts and feelings indeed.
Last time I carried tropical kit for the tropics.
This time, twenty layers of clothing for -20degC.


So how did it go?


First stop:

All shut in - HM The Bike TTR250 on the Royal Train through the Channel Tunnel.
I made Cologne Monday evening, 314 miles, a bit of rain and a short but intense shower of hail. I decided full oversuit would be needed Tuesday.
Which got me a shade past Würzburg after the first snow of the trip. Just a light flurry up on the hills. 218 miles.
This is 'valley' country the manager of the hotel back in Cologne had told me that morning.
"You're going to Nürnberg and beyond?" he queried. "You'll cross all the valleys! You can't do that on a motorbike in January, there'll be snow! You won't get through!"
"I'm going to the Elephant." I replied.
"Ahhh! I've heard of that.... You're crazy. How many thousands will turn up?"
Everyone in Germany has heard of the Elephant at some time in their lives. They started it after all, in 1956.
"Somewhere between five and ten thousand," I replied. "The more snow the more go."
He wished me well as I forced my layers of clothing into submission so I could climb aboard the bike.
And sure enough there were valleys with chocolate-box alpine villages nestling in them, all green pasture and ornate traditional houses with just a sprinkling of glistening snow so far. And magic-kingdom castles suspended on the peaks.
And I made a useful discovery. It became pretty cold after the snow flurry, demanding a stop for hot drinks. I didn't fancy tea and they had no hot chocolate so I tried a cappuccino. Well, what an effect! For almost the next hour on the bike I was as warm as toast. Is it really the cappuccino doing this, I thought? Or is this some supersonic hot flush triggered by the hormone stuff they squirt into me? I didn't remember a single one all through yesterday's ride and there are usually a few per day. Perhaps it's like the buses, none yesterday now half a dozen have arrived together.
We'll see.
Wednesday
Hard frost Wednesday morning and snow all around. Just a sprinkling, so not enough to even be called 'snow' I suppose - not here anyway. But could only manage 60 miles, a lot of it through freezing mist, before having to stop to test out the cappuccino effect.
Four bikes went past in that 60 miles, all German number plates. Two sports types with no luggage near Nürnberg. Must have been commuters. Commuting on 2 wheels in this weather! I'm not so crazy after all.
The second pair were definitely Elephant-bound. You can always tell. They were on a mission.
The cappuccino effect didn't work so well back on the road, only 50 miles to the next stop with temperatures dropping.
It's all these stops that take up the time on this trip, with the fixed routine each time. Remove mits, remove gloves. Take off oversuit, waterproofs, under jacket, over trousers, under trousers, insideout trousers. At last you can reach inside for cash, credit card or whatever else is needed.
Then it all has to go back on.
But this time, around midday, the mists cleared, the sun slowly broke through, the snow all disappeared and the weather was brilliant at last. I started to doubt that this Elephant would really be in the snow, there was none to be seen on hills nor valleys.
At the next and final stop I found this group:
A sidecar club donning their heavy sheepskin ponchos for the final run to the Elephant. You can always tell.
And then we were there. In the snow-covered hills and valleys of the Bavarian Forest. 180 miles for the day making 712 in all.
This was Wednesday afternoon, the site being prepared, everyone aiming for this special Elephant place:
On Thursday riders were arriving in greater numbers, and quickly-detachable skis are a handy accessory:
Or a quickly-swappable snow-track to replace the rear wheel.
This tricycle rider had to stop hurriedly. The Elephant mascot on his helmet fell over his eyes - he couldn't see the entrance.
His seating arrangement on his little scooter was very convenient - I suppose it has to be if you're travelling hundreds of miles very slowly.
I took his photo with his camera, so he returned the gesture.
There's lots of versatile stuff here, like this:
A ski for snow. . . .

. . . and wheels handy when you reach the tarmac.
Sidecar outfits can be such difficult things to park if there's not much room while you're loading up the hay:
Plenty is needed to pitch your tent on.
There must be some horses to feed somewhere.
Perhaps belonging to the porta-potti riding photographer.
A different arrangement of two wheels. And remove the seat to save space, use straw instead.
And lots of firewood needed for heating and cooking:
Build your sidecar out of wood and you can just set fire to it.
Or bring the whole chuck-wagon along.
This rider arrived pulling his throttle wire with a pair of pliers for the last few hundred miles.
The cable had snapped just above the carb. Seemed an extreme way of keeping your right hand warm.
There's a regular bus service up the hill to the catering kiosk:
The last one of the day makes it with a half load of passengers.
I took my own bike for a tour of the rally camp site.
A Union Jack and Manx flag fluttering here, but no one at home.
Across the way is the one-wheeled half-track receiving a close inspection.
Looking back towards the main entrance, the big crowds yet to arrive.
The next day.
Chief Elephant bestows blessing for homeward journey on bike and rider.
General view in the gathering gloom late in the day.
And Little Lion catches a bit of snow for its efforts.
A neat bar steward has been at work here.
It's not just a matter of turn up and pitch a tent:
A big-enough patch of snow has to be dug first.
And space for the bikes.

Then pipe in the Haggis!
(About 3 days late for Burns Night but never mind)

There were definitely a lot of stove-pipe fitters here:
You may have noticed by now, that however many photos I took of tents and rally scenes, my tent never appeared. My camera just wouldn't photograph it for some reason. I really don't understand these digital cameras. Maybe it had something to do with my tent being in my garage back home. When I did manage to snap it, this is how it came out:
Some place in Thurmansbang! Five miles away.
Allright, it was OK being on a bike in these temperatures, but I was sure it would be better not to be in a tent. For me anyway, just this once.
Plus a couple of dozen other riders, from Italy and Spain mainly:
So, if you didn't know what
The Elephant
was before today, maybe these pictures will have helped.
It's like a rite of passage I suppose and there's an old saying in these circles - 'If I have to explain, you wouldn't understand'.
But here's another aspect of this pilgrimage - my first ever motorcycle, in 1966, was a Zundapp. (It was a scooter actually but we'll keep quiet about that). Zundapp made proper bikes during the War and afterwards, including a sidecar model of military heritage that became well-known as a true 'all-terrain' vehicle. Because of that, Zundapp named it the 'Green Elephant', maybe after Hannibal's exploits and because it was green. It built up a dedicated group of owners in Germany during the 1950s. The 'owners club' of the time decided to instigate a mid-winter rally in such a remote location that only Zundapp Green Elephants would be able to reach it, or so they hoped.
And so it all began.
I set off home Sunday morning, weather fairly fine. But cold. Had to stop for the day about halfway between Würzburg and Frankfurt.
Monday was threatening, all the way to Aachen where the threat got real. It started snowing. All wet stuff that sticks to your visor and needs constant clearing for any visibility. It was OK as the autobahn remained clear enough and the lorries provided something visible to follow in the murk.
Until the Belgian border outside Aachen. No salt or grit thereafter. As the snow deepened, the trucks disappeared down the many exits around Aachen until there were none. Nor cars. Do they know something I don't, I thought?
I took the next exit, found a hotel along roads covered with snow turning to ice, and called it a day.
A final few photos, an elephant in every snap:
One elephant
Another came along
And another
I think this was the biggest elephant on site, and the tiniest bike.
Well, that's that done for the year.
The little TTR shows seventy thousand miles now - it needs a little rest....
February 05, 2012 GMT
Musical Compilation - Ethiopia


There's an amazing variety of music to hear in Ethiopia - so many colourful styles. All, as far as I can see, unique. And not widely known outside the country.
We were lucky enough to be in Addis Ababa when the Goethe Institute arranged a big open-air concert to celebrate a hundred years since the first recordings of Ethiopian music.
There are dozens of great youtubes of popular artists. You may like these few.


Azmari is widely popular. It's a call-and-response style. The two vocalists improvise entirely as they sing short verses about each other, complimentary, joking or otherwise humourously insulting.
The african drums and masinko (1-string Ethiopian lute) always feature.
It's popular in 'folkloric' bars and we got involved in a performance in a bar in Gonder, the three of us and a local wearing an England football shirt.


The singer is Bethlehem Dagnachew, the dance style is Eskista.





More Eskista - there's a lot of it in Ethiopia.





And more, on stage in a talent show. Performed by Mahlet Wagnew.





More from a different setting in Gonder. Featuring Gizachew Teshome.
Some scenes shot at the sixteenth-century castle of Fasil Ghebbi, where we spent a little time.





Eskista again, featuring Tadese Mekete amongst many others.





Scenes from Gonder.





The last eskista - maybe. Watch the little performers at 1:43 and 3:08.





Shem City Steppers.
Nick Page collaborated with many Ethiopian musicians to form 'Dub Colossus' for the western market.





Tizita is a traditional Ethiopian folk song. The title means 'memories'. Sung by Azmari singer Aster Aweke.





Some Ethiopian jazz.





The Homeless Wanderer.
Ethiopian pianist Emahoy Tsegue-Maryam Gebru.
The first classical solo pianist in Ethiopia, she is now in her 80s and has lived since the 1950s in the Ethiopian Orthodox monastery in Jerusalem. Still peforming.
She became known in the west through the release of the 'Ethiopiques No.21' CD.


Guramayle.
Sung by Ejigayehu Shibabaw, an Ethiopian singer who achieved international fame under the name 'Gigi'.

February 08, 2012 GMT
Musical Compilation - Kenya


Continuing on this musical journey we reach Kenya.
As I've trawled through lots of East African music on my MP3 player, and assembled these clips together from Youtube, they've triggered a huge number of memories of the trip. Especially some of these following tracks.


But before the music we'll start off with this video. It's filmed at Jungle Junction in Nairobi, the overland travellers' popular stopping place and 'Home from Home'.
And it must have been shot shortly after Caroline and Beau had returned to England but before I departed for the west and Uganda.
Here's the line up:
At 1:12 McCrankpin's Yamaha gets a wee bit-part, all under cover.
At 1:49 we have a nice close-up of Caroline's bike, and her faithfull mascot. That's followed by Chris, the owner of Jungle Junction, setting off on Beau's bike to ride it to his storage facility where it was kept while Caroline and Beau were back home in England. (They returned to Jungle Junction in the summer of 2011 to pick up their bikes and ride them to Khartoum where they now live).
On a trip like this you often see people wielding camcorders, and take no notice, and I don't remember anyone particularly filming at Jungle Junction, but it looks like the author gets a walk-on part around 5:53.
Now, let the music commence........
We'll start with this one which I found on a compilation CD many years ago. It came to prominence in the film 'The Constant Gardener'.


Kothbiro by Ayoub (or Ayub) Ogada. The title means 'rain is coming'.
I've added another version of this same song at the end, such a powerful piece.





Ni Kii Kiega, a Kikuyu folk song. Adapted by the singer Eric Wainaina for this good cause that makes a change from motorbikes.
He's taken on various political campaigning rôles with his music, including fighting corruption in Kenya.




Jungle Junction
is situated in the Nairobi suburb of 'Junction'.
A long walk or short bike ride away is the huge Nakumatt supermarket. I lost count of how many times we went shopping there - all the western stuff on the shelves. On one occasion the rains filled the valley road between Jungle Junction and Nakumatt with mud, but I had a good rear tyre, recently fitted.
Very appropriately this video is filmed right up against the aisle for bicycles, mopeds and scooters - plenty of tyres in the background. And
Eet Sum Mor
biscuits are to the left, four aisles down.
Eric Wainaina again, with his song
Twisti
.


Twisti
I'll check if he has a date free to perform at my local Waitrose.




No apologies for posting this one again. It's impossible to hear this without remembering so vividly the friendly and sunny streets of Kericho, with this tune always wafting out of the bar opposite the hotel and drifting up the sandy streets past the tailors pedalling their sewing machines on the verandahs.
And the equally friendly streets and hotel cafe in Kahama, Tanzania, where I heard it again and finally found out what the title was.


Isanda Gi Hera by Tony Nyadundo, in the Ohangla style.





More Ohangla. Adega by 'Bongisa' Nyakwar Nyoguda.




Kenyan and Tanzanian music are closely linked, and influenced by styles from Zaire, now the Democratic Republic of Congo.


Nyama Choma by Samba Mapangala. Who was born in Congo and brought his music to Kenya via Uganda.
The title is often the only word you'll see on menus in small shack cafes. It means 'grilled meat' in Swahili.




A little way beyond the Nakumatt supermarket is the restaurant 'Carnivore'. Live music is usually on the menu.
Here's Samba Mapangala again, one evening last year.









Achicha Moimugakse by Lilian Rotich.
The Christian religion is still very strong in Kenya, particularly in the west. And Gospel music as well.
Lilian Rotich is one of the leading exponents.





Sina Makosa by Les Wanyika, a mixed Tanzanian/Kenyan band.
In 1971 the successful band 'Simba Wanyika' was formed in Tanzania. The name is Swahili for 'Savannah Lions'.
Over the years it broke up and split into various offshoots, moving to Kenya. This is one of its many reincarnations.





Last one,
Kothbiro
again. Sung by Cypriot singer Anna Vissi and a black singer who I've been unable to identify.


In Dholuo, the Luo language:
Rain is coming.
Bring our cattle in.
Dear children, bring our cattle in.
Our worldly belongings.





Enter your email address to receive updates to Ken Thomas's trip story!
Recent Entries
Archives:
Archives:
Monthly
Archives:
Category
Now that summer is here, get On the Road! Take 30% off the Achievable Dream - On the Road! 2-DVD set until August 31 only.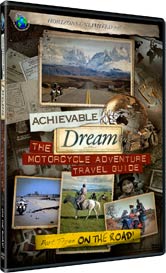 Our veteran travellers share their tips (and great stories) for staying healthy, happy and secure on your motorcycle adventure.
"A fantastic, informative and inspirational DVD."
"It's brilliant - thank you very much!"
Check it out at the HU Store! Remember to use Coupon Code 'ONTHEROAD' on your order when you checkout.
Next HU Events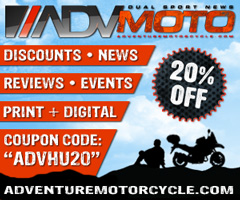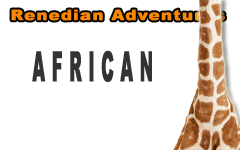 What others say about HU...
"I just wanted to say thanks for doing this and sharing so much with the rest of us." Dave, USA
"Your website is a mecca of valuable information and the DVD series is informative, entertaining, and inspiring! The new look of the website is very impressive, updated and catchy. Thank you so very much!" Jennifer, Canada
"...Great site. Keep up the good work." Murray and Carmen, Australia
"We just finished a 7 month 22,000+ mile scouting trip from Alaska to the bottom of Chile and I can't tell you how many times we referred to your site for help. From how to adjust your valves, to where to stay in the back country of Peru. Horizons Unlimited was a key player in our success. Motorcycle enthusiasts from around the world are in debt to your services." Alaska Riders

10th Annual HU Travellers Photo Contest is on now! This is an opportunity for YOU to show us your best photos and win prizes!
NEW! HU 2014 Adventure Travel T-shirts! are now available in several colors! Be the first kid on your block to have them! New lower prices on synths!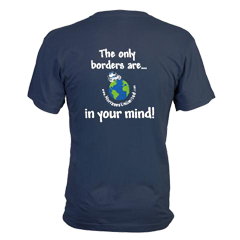 Check out the new Gildan Performance cotton-feel t-shirt - 100% poly, feels like soft cotton!

What turns you on to motorcycle travel?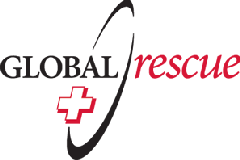 Global Rescue is the premier provider of medical, security and evacuation services worldwide and is the only company that will come to you, wherever you are, and evacuate you to your home hospital of choice. Additionally, Global Rescue places no restrictions on country of citizenship - all nationalities are eligible to sign-up!
New to Horizons Unlimited?
New to motorcycle travelling? New to the HU site? Confused? Too many options? It's really very simple - just 4 easy steps!
Horizons Unlimited was founded in 1997 by Grant and Susan Johnson following their journey around the world on a BMW R80 G/S motorcycle.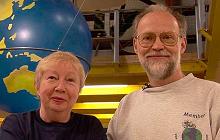 Read more about Grant & Susan's story
Membership - help keep us going!
Horizons Unlimited is not a big multi-national company, just two people who love motorcycle travel and have grown what started as a hobby in 1997 into a full time job (usually 8-10 hours per day and 7 days a week) and a labour of love. To keep it going and a roof over our heads, we run events (22 this year!); we sell inspirational and informative DVDs; we have a few selected advertisers; and we make a small amount from memberships.
You don't have to be a Member to come to an HU meeting, access the website, the HUBB or to receive the e-zine. What you get for your membership contribution is our sincere gratitude, good karma and knowing that you're helping to keep the motorcycle travel dream alive. Contributing Members and Gold Members do get additional features on the HUBB. Here's a list of all the Member benefits on the HUBB.
Books & DVDs

All the best travel books and videos listed and often reviewed on HU's famous Books page. Check it out and get great travel books from all over the world.

MC Air Shipping, (uncrated) USA / Canada / Europe and other areas. Be sure to say "Horizons Unlimited" to get your $25 discount on Shipping!
Insurance - see: For foreigners traveling in US and Canada and for Americans and Canadians traveling in other countries, then mail it to MC Express and get your HU $15 discount!
Story and photos copyright © All Rights Reserved.
Contact the author:
Editors note: We accept no responsibility for any of the above information in any way whatsoever. You are reminded to do your own research. Any commentary is strictly a personal opinion of the person supplying the information and is not to be construed as an endorsement of any kind.
Hosted by: Horizons Unlimited, the motorcycle travellers' website!
You can have your story here too - click for details!