October 11, 2009 GMT
Edge Of Europe


The day before yesterday we arrived safe and sound in Istanbul, after reaching the Bulgarian Black Sea Coast a few days before.



They say you should never return to places visited in the past. That Black Sea coast is just such a place. Anyone driving this way expecting to see the road skirting around endless empty sandy beaches, as it did thirteen years ago when Caroline and I were last here cruising along on a Ducati V-twin, will be seriously disappointed.
Our maps still show campsites dotted all along those beaches. But when we enquired at the endless concrete hotels now crowding out completely the old sandy coastline (with the road shoved back inland maybe a kilometre or so), the replies we received were all the same. Shrugged shoulders, waved arms, and sufficient words to confirm that all those campsites, and most if not all of the sandunes, have been covered with concrete and glass.
And not even providing employment for these local people. It's only the first week of October, the sun is warm and reliable, but everywhere is closed and empty. Closed hotels (many "For Sale"), empty apartment blocks, closed bars and restaurants, stagnant swimming pools, and a half-built-and-abandoned selection of all of these as well.


It's late in the day, and we pass hotel after hotel (having given up on finding a camping place), until we find one open. And then move on quickly into Turkey the next day.


That next afternoon we find another campsite by the road, but the road is being widened and the campsite is closed and almost flattened. So we continue to Luleburgaz. There's only one big 3-star on the main road through town but a large motorbike shop nearby. Here we are welcomed like old family with tea and the services of the young son of the owner who speaks perfect English. After the tea and hospitality, and the kind donation to our journey of some new luggage straps needed by Caroline and Beau, the shop's delivery driver leads us to the old town centre and their recommended hotel. All very nice.


Then next day......... an upset. Beau learns that his half-sister has suddenly died back home in Ottawa, so our plans are abandoned and new ones constructed. We find ourselves late in the evening at Istanbul Airport. Driving to Istanbul Airport is NOT like driving to Heathrow or Gatwick! Dodgem cars at Southend's Kuursal might provide a mere introduction to an attempt at a description.
But this gives Beau easy communication with family back home, and flights if he decides to go to the funeral. After much family discusion it's agreed he won't go to Ottawa so we fight our way through the airport hotel touts and find a place a shuttle-bus-ride away for the night. Also we find that the car park is well guarded and the guards point out a place were we can leave the bikes for free.


So here we are now in Sultanahmet, central Istanbul with a bit of time at last, and decent internet, to do an update.


Last night we met a young Australian on his way home from London on a Honda CG250. He left England the day after us and is an old hand at this sort of thing having done London to Egypt on the same bike 18 months ago. He's obtaining an Iranian visa here, we, Syrian visas. So it's likely we'll depart Istanbul for the south on the same day. We stay in touch.


So some photos.


Our camping somewhere in Holland:

Adrian and Lianna with their bikes (a CX500 and a Dominator), who kindly hosted us for two days in Cluj Napoca, the capital city of Transylvania. Adrian is a builder of custom choppers and kindly fixed a leak in the petrol tank on Beau's bike. They also showed us the sights of the old city of Cluj.
At first we put the bikes in the entrance-way to Lianna's apartment, which she had arranged for:
But later the smell of petrol told us this wasn't a good idea, it was the fire escape for ten floors of flats, so we parked securely in the garden just outside.
Departure from Lianna's home:
Transylvanian mountain village:
Misty Transylvanian valley scenery:
Transylvanian farmhouse B&B where we stopped early one day because of fog and rain on rough mountain roads:
One for the GPO veterans - Telephone cable jointing in the ancient city of Sighisoara (birthplace of Vlad Dracul, father of Dracula). Old hands will notice the way the neck of the lemonade bottle (Sleeve 13A if I remember correctly) is meticulously wired to a nail in the fence. All very neat.........
Romanian villager on the way to Tescos (yes they are in Romania). Buying or selling, we don't know:
In stark contrast, the concrete of the Bulgarian Black Sea resorts:
Next to our hotel in Luleburgaz was Sezgin Tyres. The owner, Metin, was very interested in our tyres and our journey, and told us stories of his stay in London in a Hyde Park hotel. He offered us new tyres which he just happened to have parked in the street. He thought that in Istanbul we may find someone who could fit them, but no luck so far.
Here in Istanbul, Caroline and Beau outside The Blue Mosque - looking for a tyre fitter:
October 22, 2009 GMT
Hall Of Fame, Hall Of Shame


We have a few members in our Hall Of Fame now.



BAT Motorcycles of Biggin Hill


Firstly a big thanks to BAT, who we rate as the world's experts on grey-import bikes.
They effortlessly found and supplied a wide range of spares for Caroline's Serow and Beau's non-UK TTR.
As it turned out, this particular Serow is a one-off model made only for one year and only for the Japanese market, yet BAT had a spares book for it (entirely in Japanese but that doesn't faze the staff in the slightest), and of course a spares book for the TTR also in Japanese.


There was only one item they couldn't find, the strange rear sprocket for the Serow, produced only, as far as we could find, for that one year. They offered to obtain one from Japan, but the price was three figures and Caroline had found a pattern part anyway, although only in aluminium (not the best for desert travel).
Amazingly, a couple of weeks after we had collected everything from their shop, they phoned to say that during a clearout of their deepest dungeons they had found a genuine Yamaha sprocket for that particular year, complete with cush-drive bushes already factory-fitted, which we could have for less than the price of the pattern part without bushes.
This sprocket is so strange, with no means to positively locate the sprocket on the push-fit bushes to ensure correct alignment, that it's not surprising that it didn't get into BAT's stock database. So it was very good fortune to find an original one with the bushes pre-aligned.


Anyway, it didn't end there, as Beau's TTR is the model that's notorious for having the world's most expensive headlamp bulb. Only available from an obscure Japanese manufacturer. (Changed on later models).
He needed a couple of spares so BAT supplied those as well, at about half the price often quoted on TTR250 websites (but still two figures).
Unfortunately one was faulty straight out of the box which BAT immediately exchanged. But then another blew the day before departure. We left that behind for my son to take back to BAT's at some time, and to buy at least a couple more to be sent out to us.
Well, BAT's came up trumps again, donating free of charge a handful of bulbs (and they're quite small!) to our little journey.
They suggested a check of the regulator/rectifier would be in order.
We think that's OK but have since found an intermittent earth connection to the bulb holder which we've attended to for now and will fix more securely another time.
The issue here is that this particular bike has a rather strange headlamp arrangement, with not only the super-expensive bulb but also involving a major disturbance to all the wiring just to reach it. So it's best not disturbed too often.


So a big Thank You to BAT Motorcycles.
(They are also holding copies of our temporary importation permits for taking the bikes into African countries, which will ease the importation of spare parts into those countries should we need BAT to send us any).




Adrian (aka Bono Custom) and Lianna of Cluj Napoca


(See the 'Edge of Europe' entry)


Adrian very kindly took us all in hand at a 'stopped to make adjustments' incident (an old euphemism used by old TT race commentators), that only Beau can tell us about. It resulted in a whole evening of true Transylvanian adventures that could only happen on a journey like this and with the kind help of the local people you meet on the way.
They very kindly housed and fed us for two days and personally escorted us back onto our route. We send them both our best wishes and hope to see them again some day.




Ayhan Tekbas of Turk Motosiklet Dunyasi


(See the 'Edge of Europe' entry)


Who, with the excellent translation services of his young son, served us tea, donated luggage straps and took us to a good cheap hotel in the western Turkish town of Luleburgaz.
He has a large and smart showroom on the main road through Luleburgaz and we would NEVER have found the wonderful little central square and hotels in the old town without his guidance. Indeed, it took all the faculties of my twelve-year-old GPS to get us out again the next morning.
He showed us a neat trick on his PC. He was interested in this our website but of course it's in English. With a deft click of his mouse, he'd turn the whole thing straight into Turkish!
Strangest website I'd ever seen!




Irfan and Sadria Ince


(See the 'Beyond Istanbul' entry)


Olive growers of Edremit, on Turkey's west coast.
For feeding us with dinner and breakfast, entertaining us, teaching us Turkish, and accommodating our tents, after our completely un-planned and un-announced arrival right outside their remotest of remote farmhouses.





Hall Of Shame


Yes, we have one of those as well sadly.


No names at the moment in case these enterprises sort themselves out and get back on the straight and narrow.


Firstly, the few motorbike shops who seem only able to send you the wrong bits. Even the best of returns service is pretty useless when you have a fixed deadline for departure and will be away for maybe a year. Some suppliers don't seem to be able to comprehend what that means, including the one below.


A large communications company who reneged, at the very last minute (that is, a few hours before I was due on the ferry at Dover), on promises made previously about services provided during my absence. That little incident destroyed completely my timetable for all those last important things that need to be done on the last morning at home before being away for a year. I'm still trying to work out how to do some of them, and hope in vain that the company will fulfill its original promise.





October 23, 2009 GMT
Beyond Istanbul


On the Monday after our arrival in Istanbul we headed off to the Syrian consulate where the information we had previously gathered was confirmed. That is, we need a letter of recommendation from our own consulate. The British consulate charges 68 pounds for this, a pro-forma standard letter which just needed our names inserting and printing off on the office printer. This is about three times the cost of the Syrian visa itself. The Canadian consulate charges slightly less for their letter.

So we took heed of all the reports of visas being available at the Syrian border and did some sightseeing instead. On our last evening we met Mustafa, one of Caroline's students from the English Language school back in Eastbourne, who kindly took us to tea.



Beau, Caroline, Mustafa and Ken.
Last evening in Istanbul
We departed Istanbul on Wednesday (14th October) for the south-west coast with John, the Australian we had met earlier on his way home from England on an old 250 Honda.
He had received his Iranian visa with minimum fuss so was all set to take his route through Pakistan and India.
Late that day we were on the Sea of Marmara at Sarkoy where a number of coastal campsites were shown on our maps, but again none existed, it was all new houses and apartments. We were a long way from any big towns and darkness loomed so we stopped at what appeared to be an old abandoned and derelict beach café with grass around it, enough for our tents.
The owner of the smart sea-front house next door said it should be ok to camp so we settled in, tents pitched a yard from the water's edge.
The narrow beach was all pebbles making it ideal for a little bonfire and John went back to the small village of Eriklice for supplies as we didn't even have water.
In the darkness, with food laid out and tea underway, a white van stopped on the grass.
White-van-man was an elderly gent who managed to explain he owned the land we were on. He tried earnestly to explain lots of other things that we couldn't make head nor tail of. But eventually there was talk of 'Euros', so we didn't make head nor tail of that either but offered him tea instead. He looked a bit non-plussed at first, then accepted and his mood subsequently changed. Maybe he had realised that, in the Turkish tradition, as we were the visitors to his premises he should be offering us the tea. So he relaxed, accepted some food by the light of our fire and did his best to relate his life story, or so it seemed.
Then he wanted to show us his establishment. He waved his arms around at all the space and the old café. He explained about the toilets - we don't know what - but he did manage to convey the fact that he didn't have the keys with him, nor to the other locked, warped and peeling door to what seemed to have once been the kitchen.
We moved on to the patio, full of rusty drinks cabinets and derelict furniture. Except for two magnificent-looking sofas under cover and in the dry. Leaning against one was an old battered pavement name-board.
"Dahmet Camping"
With the day's menu underneath!
Little wonder it was ok to camp here.
Back at the campfire, Dahmet the white-van-man said his goodbyes and stepped off into the night towards where he had parked. But a short while later returned. Lots of hand signs revealed he had left his lights on and needed a push-start. But first in the best Turkish tradition we passed round more tea.
His van started after a couple of pushes and with much profuse handshaking he was gone. We like to think that our impromptu visit will convince him that there are still travellers around who want camping at the water's edge and he'll be inspired to bring his campsite out of retirement.
And then..... we had the icing on the cake, which was even better than icing on the cake.
"Who wants ice cream for dessert?" Asked John as the flickering light of our campfire pierced the night and we finished the last of the bread, rice, Turkish salami and pasta.
He had secretly bought four Cornettos on his earlier shopping trip.
"How on earth do you keep them cold??"
Well, being Australian, John knows these things.
"It's simple mate! Y' just keep them together under a layer of pebbles on the beach. They'll stay cold for hours no worries."
What more could we ask for??
The next day brought the answer as it took us further down the west coast, beyond Edremit, where we actually found camping - outrageously expensive.
The third place we tried was up a long dirt road through dozens of olive groves, and actually had no camping anyway, only expensive bungalows. Retracing our steps we took a small track off of the main dirt road, through more olive groves, in search of an out-of-the-way spot to camp. This track ended at a pick-up van parked up against a little wooden footbridge over a stream.
We investigated, finding a remote farmhouse on the other side and a welcoming husband-and-wife, whose tractor wouldn't start.
Remote hidden farmhouse
We helped with that but couldn't work out how the tractor got there with only a rickety footbridge for access. Whereupon the husband let the clutch out and clattered away into the distance, to return some minutes later on the other side of the river next to the pickup van.
Now we discovered that he needed to get the tractor round there in order to use the tractor's compressor to pump up a flat tyre on the pickup.
With all that done, the serious welcome got under way. Irfan and his wife Sadria offered us camping in the large yard of the farmhouse. Vehicle access from where the pickup and our bikes were parked was back to the main track, down a side-track further along, across a ford in the stream and up to the yard.
Bikes lined up by Irfan's tractor after the river crossing
Dinner would be laid on in about an hour, by candlelight (no electricity) under a tarpauline roof on the patio (rain was on the way). There was plenty of water constantly gushing out of a two-inch pipe above a butler sink, that was fed from a spring up in the hills with rain that fell many months, or probably years, ago. The gurgling plug-hole of the sink sat above a small ditch that circled round the yard and flowed off into the stream.
In view of the sudden but esteemed guests, Irfan and Sadria wouldn't go home that night but would stay in the farmhouse on temporary bunks and have breakfast ready for us in the morning.
It turned out that the farmhouse, with it's wood-burning cooker in the outdoor kitchen, was just a day-shelter for these two olive farmers who actually lived about ten kilometres away.
Well, dinner was a very long affair, during which we learned all the minute details of each other's families, friends and jobs, and what Turkish farmhouse cooking is truly all about.
Sadria's kitchen
Sadria serving Turkish tea
Breakfast the next morning was similar, the centrepiece being a huge bowl of wonderful baklava that the four of us could not get close to finishing, despite the spirited encouragement of our hosts.
John, Ken, Sadria, a friend of Irfan, Irfan and Beau, around a magnificent breakfast table.
To cap all that they then compelled us to strap huge bags of apples and mandarins to our bikes before departure.
We did not, unfortunately, have a clean scoresheet with the river crossing that morning. Water about a foot deep, rocky, about fifteen feet across and well used by the tractor.
The previous evening it was no problem, but the night's rain had turned the steep and angled exit slope into a bit of a mud chute that caught out two of our number.
No names to protect the innocent, but the fully-loaded bikes that we had to pick up, one almost upsidedown on the slope - HARD work - were not in the ownership of an Australian, nor a grandad.........
After minimal dusting down we were on our way.
What with that extended breakfast, and the slow progress made by four together as compared to one on his own, John decided that Iran beckons and continued on his own way the following day. But not before grinding to a worrying halt on the motorway to Izmir. He had lost all drive, and no sprocket could be seen on the gearbox shaft. It was wedged inside the cover, obviating the need for a search party to walk back up the road looking for it.
The two small bolts holding on the Honda-style serrated retaining washer had dissapeared, along with the washer. The loosening bolts had ripped grooves on the inside of the cover before falling out completely.
"Aw, look at that mate! I wondered what that noise was the last couple of days! But no worries eh?" confessed John.
- sigh! -
With chain and sprocket back in place we wound some steel wire tightly in the groove on the shaft to form an improvised retaining washer, carefully twisting the ends. It looked pretty neat, as though it might last until the Iranian border at least. It lasted to well beyond Izmir where John left us and we await news of his progress.
John, our Australian Ice Cream Man, leaves us for Iran.
We are now in Dalyan on the south coast, camped right opposite the Lycian 'Tombs of the Kings' rock carvings of Kaunos.
Bike parked under the campsite verandah. Rock carvings on opposite cliff face across the river.
It's a bit of a tourist trap, where we rest awhile. For a week, for family visits.
At least, amongst the end-to-end tourist restaurants with their incessant touts, we have found an excellent Turkish pide house in a corner of the main square. And Café Betus (Betty's Café), a house next to the campsite where Betty serves some excellent Turkish dinners in her front garden.
As well as the Lycian ruins, Dalyan is known for nearby Iztuzu beach. Famously and strictly protected as a breedıng place for Loggerhead Turtles. There's a spectacular dirt road up to a spectacular view of the whole area at the top of Bozburun Hill.
Turtle breeding beaches from the top of Bozburun Hill.
There's an interesting shortcut on the way up, but even the 'go anywhere' TTR250 couldn't quite make it, sticking to the track instead.
Late next week we'll depart eastwards, maybe four days to reach the Syrian border.
Enter your email address to receive updates to Ken Thomas's trip story!
Recent Entries
Archives:
Archives:
Monthly
Archives:
Category
NEW! HU 2015 Motorcycle Adventure Travel Calendar is now available! Get your copy now for some terrific travel inspiration!
HUGE, 11.5 x 16.5 inches, beautifully printed in Germany on top quality stock! Photos are the winning images from over 600 entries in the 9th Annual HU Photo Contest!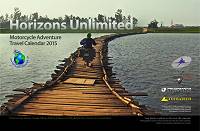 "The calendar is magnificent!"
"I just wanted to say how much I'm loving the new, larger calendar!"
We share the profit with the winning photographers. YOU could be in the HU Calendar too - enter here!
Next HU Events
Germany: May 14-17
Canada Ontario: Jun 18-21
Ireland: June 26-28
Colorado: July 17-19 TBC
Canada West: Aug 20-23
USA California: Sep 24-27
Aus Queensland: Sep 24-27
USA North Carolina: Oct 8-11
Aus Perth: Oct 9-11
Germany: Oct 22-25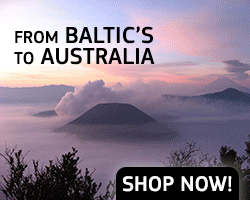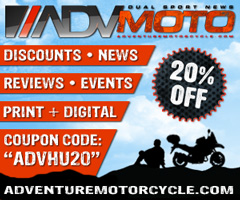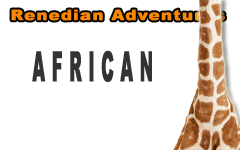 What others say about HU...
"I just wanted to say thanks for doing this and sharing so much with the rest of us." Dave, USA
"Your website is a mecca of valuable information and the DVD series is informative, entertaining, and inspiring! The new look of the website is very impressive, updated and catchy. Thank you so very much!" Jennifer, Canada
"...Great site. Keep up the good work." Murray and Carmen, Australia
"We just finished a 7 month 22,000+ mile scouting trip from Alaska to the bottom of Chile and I can't tell you how many times we referred to your site for help. From how to adjust your valves, to where to stay in the back country of Peru. Horizons Unlimited was a key player in our success. Motorcycle enthusiasts from around the world are in debt to your services." Alaska Riders

10th Annual HU Travellers Photo Contest is on now! This is an opportunity for YOU to show us your best photos and win prizes!
NEW! HU 2014 Adventure Travel T-shirts! are now available in several colors! Be the first kid on your block to have them! New lower prices on synths!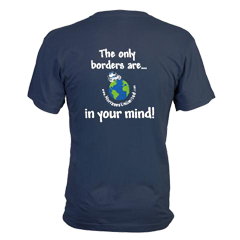 Check out the new Gildan Performance cotton-feel t-shirt - 100% poly, feels like soft cotton!

What turns you on to motorcycle travel?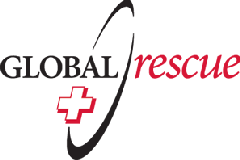 Global Rescue is the premier provider of medical, security and evacuation services worldwide and is the only company that will come to you, wherever you are, and evacuate you to your home hospital of choice. Additionally, Global Rescue places no restrictions on country of citizenship - all nationalities are eligible to sign-up!
New to Horizons Unlimited?
New to motorcycle travelling? New to the HU site? Confused? Too many options? It's really very simple - just 4 easy steps!
Horizons Unlimited was founded in 1997 by Grant and Susan Johnson following their journey around the world on a BMW R80 G/S motorcycle.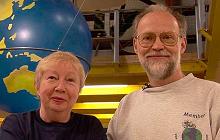 Read more about Grant & Susan's story
Membership - help keep us going!
Horizons Unlimited is not a big multi-national company, just two people who love motorcycle travel and have grown what started as a hobby in 1997 into a full time job (usually 8-10 hours per day and 7 days a week) and a labour of love. To keep it going and a roof over our heads, we run events (22 this year!); we sell inspirational and informative DVDs; we have a few selected advertisers; and we make a small amount from memberships.
You don't have to be a Member to come to an HU meeting, access the website, the HUBB or to receive the e-zine. What you get for your membership contribution is our sincere gratitude, good karma and knowing that you're helping to keep the motorcycle travel dream alive. Contributing Members and Gold Members do get additional features on the HUBB. Here's a list of all the Member benefits on the HUBB.
Books & DVDs

All the best travel books and videos listed and often reviewed on HU's famous Books page. Check it out and get great travel books from all over the world.

MC Air Shipping, (uncrated) USA / Canada / Europe and other areas. Be sure to say "Horizons Unlimited" to get your $25 discount on Shipping!
Insurance - see: For foreigners traveling in US and Canada and for Americans and Canadians traveling in other countries, then mail it to MC Express and get your HU $15 discount!
Story and photos copyright © All Rights Reserved.
Contact the author:
Editors note: We accept no responsibility for any of the above information in any way whatsoever. You are reminded to do your own research. Any commentary is strictly a personal opinion of the person supplying the information and is not to be construed as an endorsement of any kind.
Hosted by: Horizons Unlimited, the motorcycle travellers' website!
You can have your story here too - click for details!