June 24, 2010 GMT
The Land Of A Thousand Hills


It's not very far from Lake Bunyonyi to Kigali, capital of Rwanda.
So here I am.



I think I'm right in saying that Rwanda is the first African country that I've entered completely free of charge. There's nothing to pay. No visa, no road charge, no insurance (my 'Yellow Card', the African version of the European 'Green Card', that I obtained in Nairobi, covers the country), no photocopying charge, not a single ha'penny.
And no Big Adventure either.
I expected a Big Adventure when arriving at the Rwandan side of the border, I'd been preparing for it the last couple of days.
And it led to a bit of a delay in leaving Lake Bunyonyi.


It was about two weeks ago that I learned about Rwanda's prohibition of plastic bags.
And like most bikers, I've tons of them.
They keep the rain out. Out of your clothes, your tools and spare parts, out of your maps, your cornflakes, your sleeping bag, and out of your digestive biscuits.
But not allowed in Rwanda.
"They'll search you at the border," I read.
"There's a fine if you're caught in possession."
"The customs have sniffer dogs."
"Kigali is surrounded by police check points - they'll look you over for plastic bags."
And so on and so on.
The internet is a useful thing - most of the time.


Anyway, I thought, "What a good idea. They're such noisy things."
Anyone who has done any Youth Hostelling will know the drill. Everyone is woken at 5:45 in the morning by the one person who has a 6:30am bus to catch, and is feverishly stuffing everything into plastic bags and then into his/her rucksack. The noise is deafening.
Everyone I met agrees, the person who will one day become a multi-billionaire overnight by inventing the silent plastic bag will be a regular Youth Hostel user.


So there was work to be done at Lake Bunyonyi, disposing of a thousand plastic bags before heading off to the Land of a Thousand Hills.
And I was a little surprised at how easy it was.
A bit of thought and re-organising, and I had almost a bin-bag of the things to throw away. And that weighs something.


If plastic bags are waterproof, why do you end up storing a dozen of them inside another plastic bag?


Then there was the delay on leaving. With the bike all packed up, and bill paid, I realised that the straps on both panniers were done up quite a bit more than normal. And I'd already noticed that inexplicably there was empty space inside the top-box.
I must definitely have left some stuff behind in my little hut. Or in the bar. Perhaps during one of the night-time power cuts. Another search around all over the place.
No, everything is loaded. Except those plastic bags. Who'd have thought they take up so much room?


And there was no inquisition at the border. No searching. No x-ray machine tuned to the frequency of plastic bags.


Just a regular "Bon jour! Comment ca va?"
"What? - Oh, French! Ca va bien! I suppose you're going to tell me you drive on the right as well. Haven't driven on the right since Ethiopia."
"Oui M'seiur."
"Muy bien! - No, that's Spanish. - Tres bon! Merci!"
And then I was in Rwanda.


It was a little like Ethiopia, riding along the roads. Rwanda is one of the most densely populated countries in the world, and when not indoors, Rwandans are out walking the roads. And waving. Not just to me either.
They wave at anything going past that looks as though it might be carrying someone who has just finished drinking out of a plastic bottle.
After plastic bags, they're public enemy number two.
Children collect them, and a pile of them will fetch a few francs at a recycling depot.


So the roads are full of people, and empty of litter. Quite a change.


The scenery is a little like Ethiopia as well, but more so. Very hilly, very green, and the roads very twisty and quite empty of traffic. All the hillsides are terraced and cultivated like those around Lake Bunyonyi.
There are a few people, mainly women, walking along the roads in full and colourful tribal costumes.


Then suddenly there's Kigali. A hill covered with modern glass and steel buildings rising out of the greenery, then another, and another. Then a traffic light that marks the sudden boundary between agricultural countryside and the city built across six or seven long high ridges with deep valleys between. A street map is like one of those picture puzzles with ten separate fishing lines wandering all over the page and you have to trace which angler has the line with the fish dangling on the other end. Kigali's roads are like that, long and wavy, close together in a jumble, but hardly ever actually connecting to each other. Except at the far northwest of town and the far southeast, where the valleys and ridges all meet. So you need top-notch map-reading skills to get around. And also to know exactly where you want to go.
I had neither.
What I did have was a recommendation to stay at another charity establishment in a Kigali suburb.


I'm finding that there are lots of charities in western Uganda and Rwanda that have rooms for the thousands of charity workers visiting from home and abroad. And unused rooms are available for travellers as a means of earning money. These charities have all sprung out of, directly or indirectly, the Rwandan genocide and the subsequent Rwanda-Uganda war. Terrible times and not very long ago. And both countries now receive huge amounts of assistance to help the ordinary people come to terms with those times and with the violence that occurred between them. And it seems to be successful.
For instance, there's a careful balancing act going on in Rwanda. No one is any longer a Hutu or a Tutsi. Everyone is Rwandan. The slogan "I am Rwandan" can be seen on many cars and buses. Yet there's also an acknowledgment that cultural histories need to be preserved.


I had a recommendation to stay at the Solace Ministries Guest House. It's a Christian charity that helps women traumatised by violence during the genocide and war.
I also had its website, but no address. Nor any address in any of the references to it that I had found. Only the name of the suburb it was in. So I programmed a detailed route into my ancient but faithful GPS and ventured into the Kigali web of unconnected fishing lines. The suburb turned out to be between two steep ridges with a deep valley between, and all steep dirt roads criss-crossed by deep rain water channels. But at least it was dry.


Close to the centre of this suburb I saw a signpost for the Kigali office of the Goethe Institute.
Well, Goethe had been kind to me on two occasions so far on my various travels, so maybe a third as well.
The premises were open with a welcoming ambience inside, but it took a little while to find an office with someone in residence.
Oh dear, a German cultural institute in a country with Kinyarwanda and French as the national languages. Where do we start?
"Parlez-vous Anglais s'il vous plait?" seemed the only possibility, and yes, they did.
But had never heard of Solace Ministries. I had a phone number as well, and that did the trick. They phoned (about three attempts to get through), and a convoluted sort of conversation resulted in a rough map of where I should go. About two hundred yards as the crow flies, but the steep valley side meant a looping ride of about a mile on steep dirt roads.


In all the stuff written about the banning of plastic bags there are many mentions of the many police checkpoints on the way into Kigali. But I can confirm I passed one checkpoint at the exit from the Ugandan border where a policeman looked at my passport, looked at my bike and said, I think, (at least by the look on his face) that I must be mad to live on this little bike for nine months (in French). And there were no more checkpoints right up to the entrance gate of the Solace Ministries Guest House in Kigali. And I went past the President's Residence and US embassy as well.


Solace Ministries is a huge place. On this site they have a teaching centre that can take about a hundred students at a time in a dozen or so classrooms.
Also today, about ten Canadians arrived for a three-week stint teaching 20 to 30 year-olds. Covering English, computing, and basic accounting. They join the four or five Americans already here.
And without a doubt, if the guest rooms here were uprooted and put behind a hotel reception desk, it would be almost a four-star establishment.


I don't know how long I'll be here. It's very nice and I've just ridden into town for cash and internet and lunch. At first I thought two days because all the guides say there are no ATMs in Rwanda, only places to change dollars, and I'll need them I think for Zimbabwe. And to add to that, when I cross into Tanzania it'll be pretty rural with no ATMs for about four or five days. So I'll be using my dollars there as well.
But Denise, the striking receptionist at the Guest House said there's now an ATM for foreign cards in the main bank in the main shopping centre. So off I went.
Here in town I found there are many Denises in the bank, the shops and around town.
I've found that many, if not most, Rwandan women are taller than me, and taller than a lot of the local men as well. Quite noticeable.


Anyway, there is indeed an ATM here for foreign cards, and it takes the form of another Rwandan woman at a desk in front of a computer. She more-or-less simulates what an ATM would do on line, but with her computer. A statement comes back showing the amount in pounds, and the cash machine charge as well. So you don't have to wait until it appears on your bank statement to see that.
Then she issues a cheque to a cashier who gives you the money.
There's always something different in Africa.
So I have local money now without changing dollars so can stay a little longer and look around. A guide book describes Kigali as "a tranquil mountain hamlet" which is a good choice of words although it's a shade bigger than a hamlet. We'll see.




And a word about Goethe's kindness. (Just to complete the picture). I think it's fair to say that Goethe is Germany's Shakespeare, who lived just after him and is revered in a similar way.
What follows is a ramble back in time and has nothing to do with this part of the journey.


Back in Addis Ababa we found that the Museum of Ethiopia had a particularly good reputation, so we visited and found it justified. A lot of very old fossils of very early man have been found in Ethiopia, including "Lucy", the oldest known human fossil found so far. This is on display in the museum. As well as a comprehensive decription of the geology of the Great Rift Valley, its ongoing erosion, and why fossils are regularly found there. A little further along the road was the Addis Ababa Goethe Institute where we found that a major concert of traditional Ethiopian music and dance was to be held, to mark the first ever recordings of Ethiopian music many years ago.
So we went, and it was amazing.
Completely free of charge, outside on the lawns packed with people, it was a concert of music and dance from the four corners of Ethiopia, with musicians and dancers clad in the traditional dress of each region as the evening progressed.
There was a half-time interval when an Ethiopian comedian-singer performed an "Azmari" piece. This is a sort of traditional "praise" singing that sprung out of the arrival of Christianity and its hymns hundreds of years ago. Converted to the Ethiopian style of music, nowadays it's sung in "traditional music" bars. The female singer, accompanied by a one-string violin-type instrument and a hand-drummer, wanders amongst the audience and sings a verse of "praise" (but really an off-the-cuff joke) about members of the audience at random, or who she knows. Each verse is greeted with roars of laughter from the audience.
We visited such a bar in Gondar, and being the only foreigners in there, were frequently singled out by the singer each time she thought of a new joke to sing about us. What she sang we'll never know, but the whole place was alive with laughter the entire evening. On the next table to us was a local man wearing an England football shirt. The singer already knew that Caroline and I were English, so I waved over the England fan and the singer immediately came up with yet another verse, about what I don't know except it was for the three of us, which again had the rest of the bar rolling in the aisles.
Anyway, back at this Goethe Institute concert the "Azmari" singer during the interval was a man, and his song went on for maybe fifteen minutes or more. I didn't time it, and maybe he was ad-libbing a lot of it. But it went on and on, and we could recognise the names of some Ethiopian politicians we'd heard of, and other world-famous names as well. Each one drew tremendous laughter from the audience, the loudest appreciation being when George Bush's name was mentioned. Again we didn't have the faintest idea what was being sung or what the joke was, but I think the volume of response to that name persuaded the singer to ad-lib a few more jokes about the same ex-president.
Tony Blair received a similar response, as well as other names on the world stage.
It was a great evening all round.


That was my second brush with Goethe. The first was in Weimar in 1999.
I'd been on my long ride around northern and eastern Europe on my old Yamaha Serow, taking in southern Hungary in August of that year to see a total eclipse of the sun. My return route to home took me into southern Germany close to Dresden and then across to Weimar.
I don't remember the date I arrived in Weimar, it was purely random based on the date of the eclipse in Hungary and the time I spent in Austria at a big motorbike event on my way home.
But it was a Thursday. (And a reference look-up tells me it was 26th August 1999).
And Weimar seemed full when I arrived.
There was activity, lots of it, everywhere.
I thought I'd better look for a room, in case there were none. It looked very busy.
I tried a hostal I'd read about, right in the center. It was a bit rough around the edges, temporarily in a building that was obviously overdue for renovation.
"We're full to bursting," said the proprietor. "But you want to stay here do you?"
Well, it was getting a bit late and it was a long way to the next town.
"You won't get a bed or a room anywhere else at all. Come inside, lets see what we have."
It was pretty run down inside, with rucksacks, luggage, plates of food, mattresses and visitors everywhere.
"I have a couple of mattresses still, but no where to put them. Let's see if we can rearrange something."
"If I move these people over to here, there'll be a space there for you, but it'll block the door to this room. Let's check that these people don't mind moving, and that those people in there don't mind having to step over you to get into their room!"
Well, there was an amazing atmosphere of anticipation in this place that I didn't understand, and everyone was happy to do just about anything so that more people could be squeezed in.
The proprietor expressed some pride in the fact that he had the only place in Weimar that was still able to accept people to stay, so he squeezed more and more in by moving out tables and other unnecessary furniture.
I thought I'd better get out into the daylight and find out what was going on.
Weimar has four or five town squares and something big was happening in all of them. A TV crew was setting up in a major way around the main square, with a stage and extensive seating being laid out. In another was a huge outdoor market, but all the stalls were set up as wine bars, some with food as well.
In another, the entire square had been cleared of everything and a complex overhead lighting arrangement was being erected.
In a fourth, half the square had been fenced off and the rest cleared for what looked like a standing audience.
I got chatting to some locals who spoke English.
"What, you've come all the way here and you don't know what's going on?"
"And you've actually found a place to stay. How on earth did you do that??"
"Do you realise what date it is Saturday??? You could never have arrived here today purely by coincidence. That's not possible!!"
"Not here in Weimar of all places!!"
I could feel that a significant chunk of serendipity was in the air.
"This weekend is going to be the biggest party that Germany has ever seen!"
"Ever!!"
"The whole country's celebrating."
"And this will be the centre of it on Saturday!"
"Here in Weimar! It's impossible for you not to know!!"
"Saturday is Goethe's 250th birthday!!!"
By now my senses were reeling a bit, and after drawing breath I realised I should be grateful that I had at least an inkling as to who Goethe was. I think not to have known would have been an offence punishable by immediate deportation from Germany. But I had to tactfully find out what the connection to Weimar was. This I didn't know and thought it wise not to reveal that I didn't know.
Don't remember how I did this, but I learned that Weimar was where he lived and died. I must have made a successful job of finding this out because my new-found friends were happy to explain that the big event was to be a ballet "like you've never seen before" performed on the main stage here in Weimar and on another stage in the main square of Frankfurt, the city of his birth.
"The TV crews are connecting the two cities together. On Saturday this will be the only thing shown on TV in Germany. All the channels will show it!"
"And what's more, this weekend is also the regular date for the Weimar annual wine festival!! Imagine that! Goethe's 250th and the wine festival on the same day! People are wondering if the city will ever survive it!!"


Suddenly the question ocurred to me as to whether my mattress in the hostal would survive it, as it now dawned on me what the proprietor was trying to explain earlier as I left. His English was OK but I couldn't quite understand what he was getting at. Now I knew.
He was saying things were getting pretty hectic, people were still arriving looking for a bed and he'd do his best to accomodate everyone, but there were so many people staying there it had become impossible for him or his staff to supervise everything. He was sure everyone would be in the best of spirits and look out for everyone else, but he couldn't guarantee that what was my mattress at that time, wouldn't be claimed and occupied by someone else if I didn't take steps to secure it by some means.
I left it just long enough for my friends to explain that everything was free including the wine tasting, but where there was seating, like the main televised event, you needed a ticket so queue up early on the day at the ticket office. And there'll be lots of street theatre in all the other streets all day Friday to Sunday......... and dashed back to the hostal.
There I found my space secure, and everyone was indeed looking after everyone else and a sort of rota had been set up where those visitors not going out would make sure the spaces of the others were not bagged by latecomers. Spirits were such that quite a lot of food was being brought in with plenty of volunteer cooks on hand, so there'd be food for everyone almost round the clock.
That was quite a weekend in Weimar to say the very least. For anyone interested, the 'ballet never seen before' was a sort of modern ballet performed by a small troupe on the stage in Weimar, which was mimicked exactly, movement for movement, by a corp de ballet in the main square of Frankfurt, the members of which were huge JCB earth-digging machines! It was amazing what those machines could perform in the hands of expert drivers. There was some relevance in that spectacle to Goethe's life and work but I never understood what.
And here in Kigali eleven years later Goethe was still showing me the way......





Posted by Ken Thomas at June 24, 2010 12:11 PM GMT

Enter your email address to receive updates to Ken Thomas's trip story!
Recent Entries
Archives:
Archives:
Monthly
Archives:
Category
NEW! HU 2015 Motorcycle Adventure Travel Calendar is now available! Get your copy now for some terrific travel inspiration!
HUGE, 11.5 x 16.5 inches, beautifully printed in Germany on top quality stock! Photos are the winning images from over 600 entries in the 9th Annual HU Photo Contest!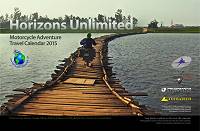 "The calendar is magnificent!"
"I just wanted to say how much I'm loving the new, larger calendar!"
We share the profit with the winning photographers. YOU could be in the HU Calendar too - enter here!
Next HU Events
Germany: May 14-17
Canada Ontario: Jun 18-21
Ireland: June 26-28
Colorado: July 17-19 TBC
Canada West: Aug 20-23
USA California: Sep 24-27
Aus Queensland: Sep 24-27
USA North Carolina: Oct 8-11
Aus Perth: Oct 9-11
Germany: Oct 22-25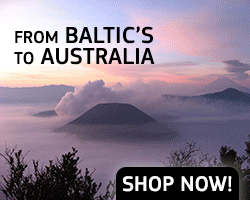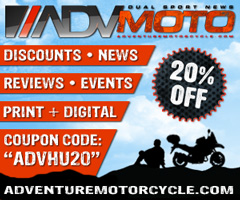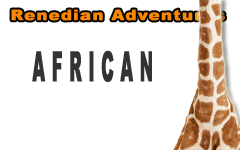 What others say about HU...
"I just wanted to say thanks for doing this and sharing so much with the rest of us." Dave, USA
"Your website is a mecca of valuable information and the DVD series is informative, entertaining, and inspiring! The new look of the website is very impressive, updated and catchy. Thank you so very much!" Jennifer, Canada
"...Great site. Keep up the good work." Murray and Carmen, Australia
"We just finished a 7 month 22,000+ mile scouting trip from Alaska to the bottom of Chile and I can't tell you how many times we referred to your site for help. From how to adjust your valves, to where to stay in the back country of Peru. Horizons Unlimited was a key player in our success. Motorcycle enthusiasts from around the world are in debt to your services." Alaska Riders

10th Annual HU Travellers Photo Contest is on now! This is an opportunity for YOU to show us your best photos and win prizes!
NEW! HU 2014 Adventure Travel T-shirts! are now available in several colors! Be the first kid on your block to have them! New lower prices on synths!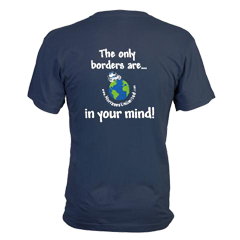 Check out the new Gildan Performance cotton-feel t-shirt - 100% poly, feels like soft cotton!

What turns you on to motorcycle travel?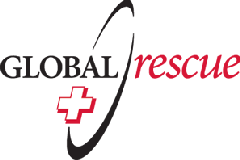 Global Rescue is the premier provider of medical, security and evacuation services worldwide and is the only company that will come to you, wherever you are, and evacuate you to your home hospital of choice. Additionally, Global Rescue places no restrictions on country of citizenship - all nationalities are eligible to sign-up!
New to Horizons Unlimited?
New to motorcycle travelling? New to the HU site? Confused? Too many options? It's really very simple - just 4 easy steps!
Horizons Unlimited was founded in 1997 by Grant and Susan Johnson following their journey around the world on a BMW R80 G/S motorcycle.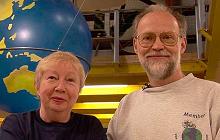 Read more about Grant & Susan's story
Membership - help keep us going!
Horizons Unlimited is not a big multi-national company, just two people who love motorcycle travel and have grown what started as a hobby in 1997 into a full time job (usually 8-10 hours per day and 7 days a week) and a labour of love. To keep it going and a roof over our heads, we run events (22 this year!); we sell inspirational and informative DVDs; we have a few selected advertisers; and we make a small amount from memberships.
You don't have to be a Member to come to an HU meeting, access the website, the HUBB or to receive the e-zine. What you get for your membership contribution is our sincere gratitude, good karma and knowing that you're helping to keep the motorcycle travel dream alive. Contributing Members and Gold Members do get additional features on the HUBB. Here's a list of all the Member benefits on the HUBB.
Books & DVDs

All the best travel books and videos listed and often reviewed on HU's famous Books page. Check it out and get great travel books from all over the world.

MC Air Shipping, (uncrated) USA / Canada / Europe and other areas. Be sure to say "Horizons Unlimited" to get your $25 discount on Shipping!
Insurance - see: For foreigners traveling in US and Canada and for Americans and Canadians traveling in other countries, then mail it to MC Express and get your HU $15 discount!
Story and photos copyright © All Rights Reserved.
Contact the author:
Editors note: We accept no responsibility for any of the above information in any way whatsoever. You are reminded to do your own research. Any commentary is strictly a personal opinion of the person supplying the information and is not to be construed as an endorsement of any kind.
Hosted by: Horizons Unlimited, the motorcycle travellers' website!
You can have your story here too - click for details!