Phase III Peru
October 11, 2009 GMT
From Salta to Cuzco
September 29th Martha got on the plane and headed home. I am on my own now with much more room in my pack and boxes.
On the 30th I headed North on Ruta 9 headed to the Bolivian Border. The plan was to get to La Quiana at the boarder and find the Bolivian Consulate to see about getting a Visa. (required of US citizens)
On the way north I met up with Aundrs (Arg.) and Martinus (Brazil) who were headed the same way. Aundrs was sure he could talk us through the border without me needing to get a Visa.


Fellow biker we met at a fuel stop in Northern Arg.
We eat a late lunch and headed to the boarder. It took about 1 1/2 hour to clear customs. I did end up needing to buy the visa, but was able to get it at the border. The Visa cost $135 which is what the USA charges them for a Visa. With Bolivia mad at the US now they charge this to get even.


Sign at Border, Ushuaia 5121 K, been there
Just into Bolivia I stopped for fuel and when I got back on my kick stand bolts broke again, will redesign when I get home. My understanding was that the town was 20 K, it turned out to be 85 K and all of it under construction. Now when they do construction here they just run a cat trail along the side or where ever they can get through. These are dirt (which turns to 4 inch deep dust in spots and mud when they water to keep the dust down) and every now and again they would let us run on the unfinished new road bed. This was usually a brutal washboard.


detour road, Bolivian style
It turned dark before I got to the town and really slowed things up. Then the road comes to a river, I stop thinking I must be lost. But soon a truck comes along and into the water it goes. This is great my first water crossing, in the dark. The stream was about 20 feet across and 10 inch deep. For the next hour I went back and forth across the river and was sure I was lost at one point. here I sit in the dark, no kick stand (can't get off to pee) but soon a bus came along and I followed it finally to the new road bed. All this time I could see the town was withing 5K on my GPS. More delays on the new road and finally into town at 9:45.
Found a Hostel and collapsed. Had started at 7, was a little to much adventure for me.
The next morning I find a crutch for bike so I do not need to lean it on something and head out. Decide to head toward Potosi as it is said to be a better road. First sign, 80 k construction. Well at least it is day light.


View


View
When I get through the construction I stop at a small town and find a place for the night. Room was 20Bs (6.9Bs to 1$), had a good bed, light but no plug for charging the camera. There was an internet sight in town so I checked email an got some food.


Kids playing in the small town
Got up and loaded the next morning bracing for another grueling day but just as I left town the road turned to a ribbon of concrete. There was a sign that indicated that road was funded by US donation. Good to get a little use out of my tax money. Was too good to last though and after about 60k it turned to gravel again.


US funded concrete road


When I got closer to Potosi the road turned to new pavement.


Country side Bolivia


Typical view


Rock fenced fields


Ripo road in Bolivia
I reached Potosi and lunch in a Chinese place. Make me think that at sometime in the past they brought in Chinese to work in the mines. Potosi is a silver mining area that has been mined for at least the last 500 years. Town is built in a canon and I do not think I saw an flat areas.


Potosi
It was early in the day so I pushed on to the Peru border. It took about two and half hours to get through the systems as some were on lunch break.


This is the bridge at border
Found a room in Tapena at the border. Was interesting that truck would arrive and be unloaded on to three wheel cycles and contents pedaled over the bridge to Bolivia. It appeared that if it was manually carried across there was no customs.
The next morning I headed toward Cuzco. Things noticeably changed the farther north I went. Farms did not have that depressed look that was in Bolivia and things were neat and gernerally clean. The views became spectacular.


From top of pass to Cuzco
On the road north I say two Harleys, that is a rare sight down here. When they pull over at he top of the pass I pulled in also. They, Viodi and Anna Marie, were on there way to a Harrley Rally outside of Cuzco. They invided me to come up on monday and join the Rally.


Two Harleys
They were staying at a place on the outskirts of Cuzco for the night before heading to the Rally and I wanted to get to the old town where at Norton Rats Tavern I should be able to find info on someone to fix kick stand. The Bar is owned by and American and is the place for bikers and gringos to gather.
Found a hotel room for $27 next to the plaza.
The next morning I headed to Urubamba where the Rally was to be held at a Resort. The Harley riders down here are only the rich and this was a fancy place. Had a great dinner meeting riders from Peru, Chile, Columbia, Argentina and Brazil.
The next day a ride and tour of the area was planned. At the first stop it was apparent that my charging system was not working so I had to turn around and go back to a village and recharge my battery and back to resort. I worked out how I could get battery charged and back to Cuzco after the rally. That night everyone got on buses to Cuzco for dinner and Disco Bar, made it back to resort at 2:30.


Some of the group
The next day was planned a ride and some games at a different location. was going to hitch a ride with support vehicle but decided to stay and work on bike. It was a good thing as I finally found the problem, wire connection had come apart.
Had a great dinner and fireworks that night and the rally was over. Much differant than anything I have seen before.
Back in Cuzco I found a campground for overland travelers overlooking Cuzco. There are three other units here two Land Rovers from France and a big Truck from Switzerland. I was able to buy what tools I needed and get the broken bolts out and fix kick stand. so the plan now is to tour Machu Picchu on Monday then head to Lima where there should be a rear tire waiting for me.


Cuzco (also spelled Cusco)


Valley
October 26, 2009 GMT
Cusco to Columbia
Monday morning at 6:30 I am out waiting for the taxi that is to pick me up and take me to bus that will drive to train station for trip to Machu Picchu. Taxi is late, had problems finding camp ground, bus has already started out so we test the taxi drivers skill racing through Cusco and finally catch up to bus about 10 K out of town. At Urmbamba we get on the train for the ride to Machu Picchu. Once we arrive we once again board a small bus for the ride to the top. They said it takes 1 1/2 hour to walk up but I think it would take me half a day. The bus ride up was great, one lane gravel road cut into the cliff with buses going up and down.


Road up Mountain to Machu Picchu (camera problems with color)
Once on top we had a two hour tour of the site. Will only put one picture here as my camera was having problems and there is little or no color.
At the base of the mountain there is much building going on. This is mostly by hand as no road reaches there. They were washing sand in the river, packing up to wheel barrows in buckets then to construction site where it is pilled for making concrete. Lower down the river a small rock crusher is working to make small rock for the concrete. Six to eight inch rocks are hand fed in to crusher then crushed rock is hauled to wheelbarrows and moved to construction site.

It was 10:30 that night when I got back to the camp ground, was a long day. It would be best to pay the extra and do it in two days.
Plaza in Cusco
The next morning I pay bill at camp ground and begin journey to coast (Nazca). Looking at the map it appears that this could be a one day trip but I have been advised to do it in two so only went to Chalhuancha were Vaudi said there was a good hotel.

I had met Vaudi at the Harley Rally and he had got a tire ordered for me, on his way back back he put his bike down in loose gravel on a corner. They were putting down new oil mate. He broke his arm/wrist and had to take taxi to Nazca then bus to Lima. He sent me an email so when I went thought the area three days latter, was very careful.
It would have been hard to make Nazca in one day as there are three mountain ranges between Cusco and Nazco. First up to 4600 meters then down to 1800 meter then repeat two more times. Switch backs up and down on each mountain range. So many corners that I was exhausted at the end of both days.
As I was entering Nazco met up with Argentina moto rider that had passed me as I had stopped for a bite to eat in the late afternoon. He would be heading south the next day but we found a hotel and had dinner together. He worked with computers and got my mic to work so I could try to use Skype for phone calls. We also worked on camera and increased color intensity to max, now have color but still not right.
Motos in hotel
When we looked at the hotel we told them we needed a place to park the motos that was safe. They had us bring them in the front door and into the lobby.
Next day on to Lima. Had been told to go to Milaforas suburb as it was the new center and would find good hotel there. It was also close to where I would need to go to get tire. This was the upscale part of town, three block from hotel there was a circle with a Starbucks, Chilies, TGIF Fridays and McDonalds. It was good to get a good cup of coffee and went to McDonalds twice because they had WiFi.
Got the tire put on at Harley shop on Friday. The Dealer went broke in Lima and this guy bought up stock of parts and is trying to get dealership. With import fees buying a Harley (or any big bike) is expensive. They pay about twice as much as in US. With wages much below US, only the wealthy have big bikes.


HD shop in Lima

From Lima I traveled up PanAmerican Hwy. This area gives new meaning to "dry". I asked how much it rained, answer "we get a few drops every five to ten years". Many huts were of woven bamboo. Most of the places I stopped to eat had roofs made of the same woven bamboo mats. The only places that had populations and farming were where they could get irrigation from rivers coming down from the mountains.
I stopped at Chan Chan, was the largest pre-columbian city in South America. It was defeated by the Inca only 30 years before the Spanish ran them out. They have been digging out what is left, 10 hectares of the original forty. Everything was made of mud bricks but with little or no rain much has survived.

Chan Chan
There were two crossings into Ecuador, one by the sea and the other in the mountains. It was hot, I went for the mountains. Have also been told that others have had problems crossing down by the ocean. The crossing at Sozoranga was easy except for needing to wait for an hour for them to fix the dish system and get computer to work.
Got a room for the night at Grande Hostel, $7.00. Then went to find Internet to check email. As I am walking down the street around the corner came two motorcycles, one a 650 KRL and the other an old Harley. It was a 1943 45inch flat head. Originally a military bike left in Holland after the war. Yon had it shipped to the US and ridden across the country and up to Alaska. When his three month leave was up he talked employer into another three months and when that was up they would not give him more time off so he quit. Been on the road for 14 month now and plans on going south into Chile then over to Argentina and back north through Brazil. He is an economist and said all he ever did was work and study then his girl friend left him so he decided he needed a vacation and is doing a good job of it. He wanted to go back up to Columbia before he ships home, seems he met a girl there that he wanted to see again. There seems to be several travelers that have got stuck in Columbia due to the beautiful women.


Costs for a place to sleep have been running from $6.00 to $16.00. There are a few top end places, five star that can get expensive. I was hoping to find a place with WiFi so I could call home and stopped at one that wanted $135 for the night. There seems to be nothing in the mid range.
Because of the heat in the low lands I decide to take the high route north, ruta 35. At Loja I find ruta 35, it is one lane gravel hoping it gets better I go about 12 K till I decide that there is no way I can make the 200 K before it gets dark. So I backtrack 80 K and head for the lowlands.


Ruta 35
Someday Ecuador will have some great roads, because every road in the country seems to be under construction. (or maybe just the ones I pick) This made travel slow. I left Riobamba at 8:00 headed to capital, Quito, on a great 4 lane road and figured I would be there by 10:00 where I could find some place to get laundry done (bag kind of smelled a bit). It was not meant to be, more road construction with one lane dirt, mud, rock detour route which lead into a city with no signs of which way to go. It was a long time before I made it out of city and back to the road, 2:30 to Quito.

Stopped for road work just long enough to have a cup of coffee, just about done when traffic started moving.
I have been sick, hacking cough and congestion sense before Martha went back. Think I had pneumonia (self diagnosed, self proscribed). Had some antibiotic in the kit that the doctor proscribed for travelers diarrhea but the enclosure indicated its main use was for pneumonia so give it a try. Seems to be working as I feel much better.
Ecuador is a beautiful country and seems to be doing better than Peru economically. When I got down to the coast there were banana and sugar cane plantations. This seems to be there primary export crops.

a few cows in the road

Ecuador view

Equador

Crossing into Columbia, as I am waiting in line several young people come up and ask if I speak English. They are a group of students who their teacher brought to the boarder to practice there English. They were doing very well for the most part, had their questions written out but did well when I asked them questions. Even had them help me with my Spanish.
Have a picture of class but can't find it now, will add if found
I am in Cali Columbia now but will end this post here and put all of Columbia in the next one. Today I decide if I fly the bike to Panama or take a boat. Copac I am told is now flying bikes for $500. If I fly it will give me a few extra days and thinking of staying here and studying Spanish for awhile.
Checked this AM, looks like I will take boat as Copa will not have a flight till the 19th and others are spendy.
As of Oct. 26
Enter your email address to receive updates to Robert Thode's trip story!
Recent Entries
Archives:
Archives:
Monthly
Archives:
Category
NEW! HU 2015 Motorcycle Adventure Travel Calendar is now available! Get your copy now for some terrific travel inspiration!
HUGE, 11.5 x 16.5 inches, beautifully printed in Germany on top quality stock! Photos are the winning images from over 600 entries in the 9th Annual HU Photo Contest!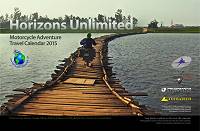 "The calendar is magnificent!"
"I just wanted to say how much I'm loving the new, larger calendar!"
We share the profit with the winning photographers. YOU could be in the HU Calendar too - enter here!
Next HU Events
Germany: May 14-17
Canada Ontario: Jun 18-21
Ireland: June 26-28
Colorado: July 17-19 TBC
Canada West: Aug 20-23
USA California: Sep 24-27
Aus Queensland: Sep 24-27
USA North Carolina: Oct 8-11
Aus Perth: Oct 9-11
Germany: Oct 22-25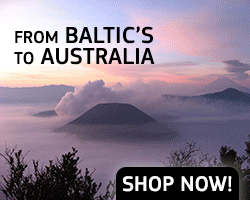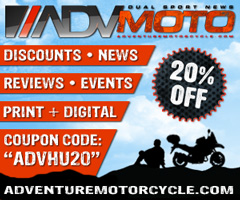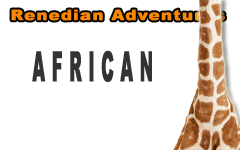 What others say about HU...
"I just wanted to say thanks for doing this and sharing so much with the rest of us." Dave, USA
"Your website is a mecca of valuable information and the DVD series is informative, entertaining, and inspiring! The new look of the website is very impressive, updated and catchy. Thank you so very much!" Jennifer, Canada
"...Great site. Keep up the good work." Murray and Carmen, Australia
"We just finished a 7 month 22,000+ mile scouting trip from Alaska to the bottom of Chile and I can't tell you how many times we referred to your site for help. From how to adjust your valves, to where to stay in the back country of Peru. Horizons Unlimited was a key player in our success. Motorcycle enthusiasts from around the world are in debt to your services." Alaska Riders

10th Annual HU Travellers Photo Contest is on now! This is an opportunity for YOU to show us your best photos and win prizes!
NEW! HU 2014 Adventure Travel T-shirts! are now available in several colors! Be the first kid on your block to have them! New lower prices on synths!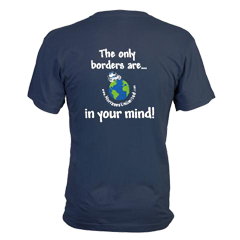 Check out the new Gildan Performance cotton-feel t-shirt - 100% poly, feels like soft cotton!

What turns you on to motorcycle travel?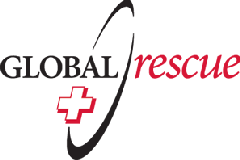 Global Rescue is the premier provider of medical, security and evacuation services worldwide and is the only company that will come to you, wherever you are, and evacuate you to your home hospital of choice. Additionally, Global Rescue places no restrictions on country of citizenship - all nationalities are eligible to sign-up!
New to Horizons Unlimited?
New to motorcycle travelling? New to the HU site? Confused? Too many options? It's really very simple - just 4 easy steps!
Horizons Unlimited was founded in 1997 by Grant and Susan Johnson following their journey around the world on a BMW R80 G/S motorcycle.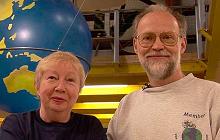 Read more about Grant & Susan's story
Membership - help keep us going!
Horizons Unlimited is not a big multi-national company, just two people who love motorcycle travel and have grown what started as a hobby in 1997 into a full time job (usually 8-10 hours per day and 7 days a week) and a labour of love. To keep it going and a roof over our heads, we run events (22 this year!); we sell inspirational and informative DVDs; we have a few selected advertisers; and we make a small amount from memberships.
You don't have to be a Member to come to an HU meeting, access the website, the HUBB or to receive the e-zine. What you get for your membership contribution is our sincere gratitude, good karma and knowing that you're helping to keep the motorcycle travel dream alive. Contributing Members and Gold Members do get additional features on the HUBB. Here's a list of all the Member benefits on the HUBB.
Books & DVDs

All the best travel books and videos listed and often reviewed on HU's famous Books page. Check it out and get great travel books from all over the world.

MC Air Shipping, (uncrated) USA / Canada / Europe and other areas. Be sure to say "Horizons Unlimited" to get your $25 discount on Shipping!
Insurance - see: For foreigners traveling in US and Canada and for Americans and Canadians traveling in other countries, then mail it to MC Express and get your HU $15 discount!
Story and photos copyright © All Rights Reserved.
Contact the author:
Editors note: We accept no responsibility for any of the above information in any way whatsoever. You are reminded to do your own research. Any commentary is strictly a personal opinion of the person supplying the information and is not to be construed as an endorsement of any kind.
Hosted by: Horizons Unlimited, the motorcycle travellers' website!
You can have your story here too - click for details!