January 10, 2012 GMT
Botswana to Zimbabwe
We are way late in getting a post to the blog, want to insure all that we have not been eat by lions or crocodiles. The last posting was Christmas at Etosha National Park in Namibia, since then we have been through Botswana, Zambia, Malawi, Mozambique, and now in Zimbabwe. Internet has been found to check emails but we never had good service at where we stayed so that we could do the update. Twice we stayed at places that normally had wifi but the servers were down. Infrastructure failures seem to be common here as we have had the power go out on us at least four times.
After saying goodby to friends at Etosha we our separate way, hoping to meet up with them again at Victoria Falls. We turned south through a national park on our way to Botswana and the road turned to dirt/gravel. About 50k we came to the border crossing. Checked out of Namibia and into Botswana with no problems, an easy crossing. As we came out of the Botswana customs it started to rain, hard. We must have waited for about 45 min. then headed out, was not looking forward to riding on we dirt road but as we left customs it turned to tar. The thunder shower had traveled in the direction we were headed so it was not long and we were back in it, rain and getting wet is not much of a problem here as with this heat you dry quickly.

Road through park

every country should have the biggest something, here is the biggest meteorite ever found. 85% iorn.

Botswana

Botswana

Rundu Botswana

Botswana
Stayed that night at Swamp Camp, (how can you pass up a place with a name like that) road in was sandy and got worse as we went in. Then came to an area that was deep sand and torn up bad. The bike squirmed back and forth but was able to power through it, that is till the cow walk out in the road and I had to try to slow down.

Another unscheduled get off

plowing with oxen

sign you won't see back home
From there we went south to Maun, seeing Ostrich, donkeys, cows, horses, and that sort of stuff. Lots of small villages but not too dense. Stayed in a nice lodge and had dinner at Boni restraint at lodge. Had what I would call "Mongolian Barbeque. You selected meat and vegetables then they cooked it on a grill. We went on a boat ride to see what the Okavango Delta/swamp looked like. This whole area is an inland delta, the water runs in but not out and covers a great area.

Boating around the delta
Tried to get to a crocodile farm but the road was washed out and the way around did not look inviting.


no bridge

Road Construction, Botswana, was a sign that they were doing ok and investing in infrastructure, went on for many K.
We then headed down some long straight roads to Naca. Spent the night the headed north. The reason we came this way was because we were told we would see elephants and we saw lots of elephants. The first was not to sure about the motorcycle and turned toward us and flapped his ears. I have seen many elephants but they were in parks, zoos or other such. These were wild and free.

Elly

They have some really nice looking farm ground but it did not last too long, very dry most places.

Cattle herd by gas station

Elephant butts
We went on up an a little west crossing back into Namibia at Ngoma with a thunder shower to match the one when we came into Botswana. Stayed at Eagles Nest guesthouse for a good nights sleep.
From there we headed to Katima Mulilo border crossing into Zambia. This was a complicated crossing and costly. First the visa cost $50 USD then there were four stops for the motorcycle and each on got some money. This was a back woods crossing but it was shocking to see, old cars that were most likely impounded slowly sinking in the ground, offices in shipping containers, and one office inside had filled log books staked as high as they could around the room to where they had to step on them to get behind the desk. She did like my suggestion that they have a bond fire and clean them out. And the office where we got third party insurance was in an old travel trailer with wheels off and all the windows busted out for ventilation.

leaving Namibia for Zambia
Zambia is a very interesting country which could develop a great deal of land into commercial agriculture. The problem seems to be that the local tribal chiefs control the land and don't want anyone to set up commercial farming enterprise as they could then go to the government and seek a title to the land. It is in the local chiefs self interest to keep his subjects poor and uneducated. Not sure how the country is going to get around this but some are working on it.

Zambia border post

Zambia border post, road worthiness office, cost $10 USD

insurance office

Zambia

Zambia

Zambia

Baboons

Victoria Falls, found friends we had met at Etosha and set up camp at Waterfront Lodge. Had bbq dinner at a function where we welcomed in the new year. The next morning we all rode down to the bridge over the canyon below the falls. Bridge was over a hundred years old and had been manufactured in England, brought here and assembled. They were bungee jumping from the bridge but I could not talk anyone into going for a bounce with me (post script: just saw on CNN that an Australian girl had the bungee cord break jumping at the falls, she plunged into the water dragging part of the bungee cord, was able to get out down stream with bumps and scraps, new rule only bungee jump in countries that replace cord more often such as New Zealand or South Africa).

On the bridge over the Zimbabwe River

Bridge from back away, If your eyes are good you can see the bungee jumper

Falls from the bridge

South African Crew

Falls

New Years Eve
Then we went in to the falls viewing area (Zambian side) to have a look at the falls. The falls are a mile long with water falling into a canyon. Then along the top side for a view from there. The management of this area seems poor, they should go visit Igwasu (sic)falls in Argentina/Brazil for ideas of what they could do.

Falls

From the top of the falls looking over
The South African crew headed south the next morning but we stayed for another easy day before heading east. We went up town and looked at carvings, found some we liked then found DHL and found that the shipping was three times the cost of the carvings so we passed. Went out to a crocodile farm and saw lots of crocs and snakes. They even had an albino crocodile which would not survive in the wild.

Crocodile farm

Hippos, lots of um, but they would not come out of the water for a picture

Hippo

The cruse boat/barge

Hippo

Elephants on the rivers edge

Sunset on the Zimbabwe River
Somewhere along the why we decided we had time to make a quick run into Malawi and cross Mozambique to Zimbabwe. Malawi is a small country with 13 million people and little petrol. Seems they have a problem with foreign exchange due to wanting to hold their currency value up no one wants it. 85% of the population is rural living off the land. Legislation was passed to provide free education through the eighth grade but there is a major teacher shortage.

The full employment program I think, mowing the road side with machete
We came in to Malawi with a full tank of fuel, (+600k range) in the bike and wanted to go to Monkey Bay but was unable to find a filling station with fuel so we headed for Mozambique with just enough fuel to get us out of Malawi to somewhere we could get fuel. At the border we found a filling station that had just gotten fuel, (been out for two weeks) and filled up (when we came by the next day they were out again). The only two places in town that Martha was willing to stay were closed for remodeling so we had to back track to Blantyare where we met a torrential down pour coming into town. Found the Paradise Motel with water running down the side street washing rock and brick into the road, we were very wet but made it in.

We seen a lot of these in many places, they are from having a termite mound at the same location for a long time, hundreds of years, some mound were 20 foot tall and when they had an active hive it would have been on top.

riding through a small town

Then back to the Mozambique border where we spent considerable time getting a visa for $68 USD each, with picture and finger prints. On our way and finally to Tete where we found motel full, hotel tore down and ended up at a campground on the Zambeze River. Was 36C when we pulled in, (m/l 95F) and did not cool off much making it hard to sleep in the tent.
There seems to be lots of economic activity in Mozambique with lots of small motorcycles that we had not seen in other countries. They are coming out of many years of civil war but seem to be doing all right for themselfs.
Crossed into Zimbabwe at Nyamapanda, bought third party insurance for $30 and road tax, carbon tax and something else that came to $36. Zimbabwe has had it problems with inflation that went wild, I now have a ten trillion dollar bill ($10,000,000,000) when printed would buy you a coke. Now they are using the US dollar but these are in short supply and they have no change. If you do get change it will be South African. This means that most things are in dollar units, beer, coke, and water are all $1.
Zimbabwe government has not been friendly to whites with most moving out of the country. Seems the dictatorial government needed someone to blame for problems. Harare is a big city but we did not see any white people as we drove through the city. This is not to say the people are not friendly because they have been. In 1999 the government decided the white farmers had stole the land from the blacks and had them evicted from their farms, some that had been in the family for generations. The only thing they were able to take with them was personal effects. Now many of these farms sit unused or under used. Other than a couple of small Chinese tractors all the tractors that we have seen pre-date 1985.
What commercial farms we did see east of Harare and some south were nice places. But there is a great deal of land suitable for agricultural production here that is not being used. Over all they seem to be "living off of deprecation" with little new investment in farming.
We stayed in Chivhu Hotel where the power went out so they built a fire in pit and cooked us dinner. Hotel looks like the farms in that little has changed in 25 years and is slowly decaying.
Then south to the Great Zimbabwe National Monument. Camera battery went dead so got no pictures as we climbed around the ruins of an ancient city. A circular stone wall 250 meters across and as high as 11 meters and as thick as 6 meters of stones fitted together without mortar. The royal family lived within the walls, while the King lived up high on a rock hill overlooking the valley below where his 25,000 people lived 12th century to 17th century. Oral history says 7 kings are buried in a tunnel. But 3 archeologists disappeared into a tunnel in 1937 never to return looking for evidence of the kings, so the tunnel was rocked over to keep people out.
Stayed in a real nice lodge next to the ruins so we could get wifi, once again the system is down so it looks like this will not get uploaded till we get back to South Africa.
We have made it to South Africa where things general work. Current plan is to head south and get motorcycle serviced and warranty work done while we rent a car and head for Kruger National Park, (they won't let us in on the moto).
I should add some pictures to this, but it is late and I want to get something on line before the internet crashes again.
January 20, 2012 GMT
Krugar National Park
Back to South Africa, what a difference crossing a border can make. On this side things work, like phone, internet and services. It was hot coming in though at or just under 40C, so we got a cabin with air-conditioning for a good nights sleep.

We headed South on N1 toll road for a way then cut off 200 meters before the next toll booth on R37. This turned out to be a good choice as not only did we not have to pay the toll but it is a very scenic route. Traveled through beautiful farm ground and then up into the hills and pine and eucalyptus plantations. Turned off of R37 and went over Robbers Pass then finally down to Nelspruit. We took the bike into the local BMW dealer for service and a couple of warranty items, rented a little red car and were ready for Kruger National Park.
Kruger National Park is huge covering 20,000 sq. K. and would take at least a week to just drive it all, we are going in on a Friday and will come out on Monday. After paying park fees and driving through the gate we were not 500 meters before we came upon a rhino. The first we has seen in Africa and it was big. Pictures don't do these critters justice, you need someone to walk up side of them for a size comparison but Martha was not willing.

Wart hog

Elly

Kudu

Giraff

The first night we spent at Skukuza and pitched the tent. It was hot and miserable all night, even worse when the mosquitoes found where a zipper had got left open a little. They must have took me for a pint of blood. The next two nights we got a cabin with air and now mosquitoes.
For anyone coming to Africa this is the park to come to, the following is a list of critters we saw in our time here:
all the big 5
Lions African Wild Cat Common Duiker Kudus Warthogs
Leopard Black backed Jackal Giraffes Nyala Waterbucks
Elephants Blue Wildebeest Hippopotamus Zebras Wild Dog
Buffalos Baboons Impalas Spotted Hyaena Crocodile
Rhinoceros Cheetah Klipspringer Velvet Monkeys Leopard tortoises

Croc

Egyption geese

Road Closed

Baby elephant

Dinner in a former train station at the park. We had Crocodile.

Lions taking an afternoon nap

Zebra

Lions and cubs, this may be why they don't let you ride in on a motorcycle.

Buffalo

Sunset
We got back to the Nelspruit picked up the moto and turned in the little red car, (which had a smaller engine than the moto). They did a great job of cleaning up Elly and fixed minor issues.
We found a great lodge to stay at called the Bundu, with Zebras, ponies, an ostrich, peacocks and bunnies running around the grounds. From Bundu we headed to Sabie, in the rain, where we stopped at the Old Mill Pub where we had seen a sign that said "bikers welcome" when we came through before. Got a nice cabin and would recommend the place. We did make a stop on the way at the Elephant Sanctuary and got to play with the elephants. The camera refused to work so we got pictures on the cell phone, now if I only knew how to down load to PC.
The next morning the rain continued and we headed out for a very wet day. Was told that Nelspruit had 150 mm of rain and parts of Krugar got 500mm. It was starting get a break in the weather as we got to Marble Hall and got a room at the Buffalo Hotel, kind of a strange place but it worked.
Thursdays we went to Schlowy Custom Motorcycle to get an accelerator module put on the bike. Unit makes it run better and improves fuel mileage. Also ordered a tire for the rear which I will get put on Monday. The rear tire (Heidenau K60) got me about 12000 k, which is not bad for a traction tire. Putting a new one on now and we should be good to go for the next leg of the journey.
We are down to the last few days then we fly home.
January 31, 2012 GMT
Joburg and home
Then the rains came. Left the Bundu Lodge with light rain and traveled up in the mountains looking for a place we had passed that had hides for sale. Not sure if we just missed it or because of the rain they had not put out the hides but we never found it. Went out to the Elephant Sanctuary where we got to play with the Elephants in the rain. Then we headed to where we had seen "The Old Mill Pub" before we went into Kurgar. And thought it looked like a good place to stay. We arrived soaked to the bone and got us a cabin for the night. I can recommend this place as it was a nice friendly place even gave us a mop to take care of the water running out of ever thing we had on.
The next morning it was sill raining and we should have just stayed put but with hopes of riding out of the rain we headed south west through some beautiful country with nice farms. After riding for several hour in the hard rain it finally started to break up some as we got to Marble Hall and found a place at the Buffalo Hotel, kind of a strange place that had been added onto so many times you could easily get lost trying to find your room. We got some news and seems we left Kurgar Park at the right time as they were having major flooding from the rains with one bridge washed out and seven people drown.
No pictures these last few days as my camera that I had taped together in Mexico finally gave up the ghost. We did take some with the phone but I have not determined how to download them to the computer.
From Marble Hall we headed to Schlowy Custom Motorcycles and had an accelerators module put on the moto then into Kempton Park where Richy and Serridan's house was (met them in Namibia. They had given us an address and GPS coordinates but the coordinates were not right, (2500k off) and the address would not input to the GPS. So we wandered around Kempton Park for about an hour till I decided I needed a city map and headed to a mall. Checked a couple of places then passed a pizza place that delivered, thought they would now where it was. They were very helpful and gave us a map then two came out as we got to the bike with more directions. No more stopping at service stations for directions for me, I am heading to a pizza place. Found their house and called Ricky who said he would be home in about an hour so we went of to look at cameras and I got a hair cut.
One other couple we had met in Namibia and then Victory Falls came over with a plan for a ride Sunday. Went hunting for a Zebra hide Saturday and found a lot of "stuff" but no hide Martha wanted. Ricky went on line to a spot like our "Craig's List" and found some Zebra hides, then after a few calls made arrangements to look at one on our Sunday ride.

Local natives cooking animal flesh over an open fire and consuming brewed liquid, native ritual I think they called it a Barri.

Sunday we had a good ride and Martha got her a Zebra hide. Then we made our way over to Ivan and Debbie's house where we started this adventure two months ago. Pulling in just as a couple of drop began to fall, then it rain so hard it was flooding the street. It can really rain here when it wants to. It seems much longer than two months, kind of sensory overload. The best part of the trip has got to be the people we have met along the way, we will never forget people and their generosity that we found on this trip. If you are looking for a place to travel to for a fun adventure South Africa is the place.

Taxidermy place we visited on our ride

Leaving Ricky and Sherridan's place (black plastic bag is Martha's Zebra.
Monday we went back over to Schlowy Custom Motorcycles and had a new rear tire put on and the kickstand pad enlarged. Bike is now ready for next year. For lunch we met up with Chris and Erin Ratay from Colorado who are just finishing their travels and will had home tomorrow also. Chris and Erin did a 56 month round the world trip a few years ago and have been taking two months a year for travel the last few years. I was a couple of weeks behind them when I road South America. Was fun to finally catch up to them and got some good advice for our trip north next year.
Spent the rest of the day sorting out our stuff and packing up for our 6:30 flight.
Debbie took us shopping then to airport, was kind of hard to say good buy to South Africa and friends. Got to the airport three hours early because Martha was worried that there might be problems with the Zebra hide, but all went smooth and we got to sit and wait for a while. It was a long flight home and then my phone would not work so we had to wait till we got to Seattle to call for a ride and then wait some more. Seems strange to be back in the cool wet climate.
Now the planning begins for next year. So far the plan is to ride up the east coast of Africa to Europe and find a place there to store the bike.
Enter your email address to receive updates to Robert Thode's trip story!
Recent Entries
Archives:
Archives:
Monthly
Archives:
Category
NEW! HU 2015 Motorcycle Adventure Travel Calendar is now available! Get your copy now for some terrific travel inspiration!
HUGE, 11.5 x 16.5 inches, beautifully printed in Germany on top quality stock! Photos are the winning images from over 600 entries in the 9th Annual HU Photo Contest!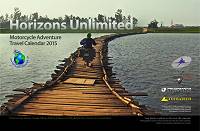 "The calendar is magnificent!"
"I just wanted to say how much I'm loving the new, larger calendar!"
We share the profit with the winning photographers. YOU could be in the HU Calendar too - enter here!
Next HU Events
NEW!

USA Virginia: Apr 9-12, 2015
Take 40% off Road Heroes Part 1 until October 31 only!
Road Heroes features tales of adventure, joy and sheer terror by veteran travellers Peter and Kay Forwood (193 countries two-up on a Harley); Dr. Greg Frazier (5 times RTW); Tiffany Coates (RTW solo female); and Rene Cormier (University of Gravel Roads).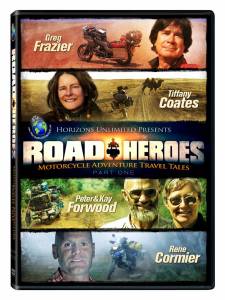 "Inspiring and hilarious!"
"I loved watching this DVD!"
"Lots of amazing stories and even more amazing photographs, it's great fun and very inspirational."
"Wonderful entertainment!"
Check it out at the HU Store! Remember to use Coupon Code 'HEROES' on your order when you checkout.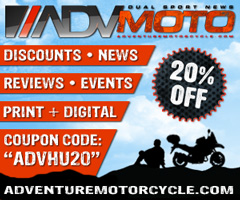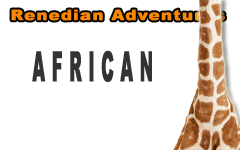 What others say about HU...
"I just wanted to say thanks for doing this and sharing so much with the rest of us." Dave, USA
"Your website is a mecca of valuable information and the DVD series is informative, entertaining, and inspiring! The new look of the website is very impressive, updated and catchy. Thank you so very much!" Jennifer, Canada
"...Great site. Keep up the good work." Murray and Carmen, Australia
"We just finished a 7 month 22,000+ mile scouting trip from Alaska to the bottom of Chile and I can't tell you how many times we referred to your site for help. From how to adjust your valves, to where to stay in the back country of Peru. Horizons Unlimited was a key player in our success. Motorcycle enthusiasts from around the world are in debt to your services." Alaska Riders

10th Annual HU Travellers Photo Contest is on now! This is an opportunity for YOU to show us your best photos and win prizes!
NEW! HU 2014 Adventure Travel T-shirts! are now available in several colors! Be the first kid on your block to have them! New lower prices on synths!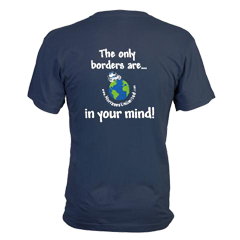 Check out the new Gildan Performance cotton-feel t-shirt - 100% poly, feels like soft cotton!

What turns you on to motorcycle travel?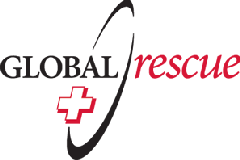 Global Rescue is the premier provider of medical, security and evacuation services worldwide and is the only company that will come to you, wherever you are, and evacuate you to your home hospital of choice. Additionally, Global Rescue places no restrictions on country of citizenship - all nationalities are eligible to sign-up!
New to Horizons Unlimited?
New to motorcycle travelling? New to the HU site? Confused? Too many options? It's really very simple - just 4 easy steps!
Horizons Unlimited was founded in 1997 by Grant and Susan Johnson following their journey around the world on a BMW R80 G/S motorcycle.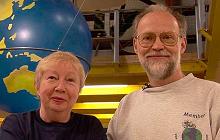 Read more about Grant & Susan's story
Membership - help keep us going!
Horizons Unlimited is not a big multi-national company, just two people who love motorcycle travel and have grown what started as a hobby in 1997 into a full time job (usually 8-10 hours per day and 7 days a week) and a labour of love. To keep it going and a roof over our heads, we run events (22 this year!); we sell inspirational and informative DVDs; we have a few selected advertisers; and we make a small amount from memberships.
You don't have to be a Member to come to an HU meeting, access the website, the HUBB or to receive the e-zine. What you get for your membership contribution is our sincere gratitude, good karma and knowing that you're helping to keep the motorcycle travel dream alive. Contributing Members and Gold Members do get additional features on the HUBB. Here's a list of all the Member benefits on the HUBB.
Books & DVDs

All the best travel books and videos listed and often reviewed on HU's famous Books page. Check it out and get great travel books from all over the world.

MC Air Shipping, (uncrated) USA / Canada / Europe and other areas. Be sure to say "Horizons Unlimited" to get your $25 discount on Shipping!
Insurance - see: For foreigners traveling in US and Canada and for Americans and Canadians traveling in other countries, then mail it to MC Express and get your HU $15 discount!
Story and photos copyright © All Rights Reserved.
Contact the author:
Editors note: We accept no responsibility for any of the above information in any way whatsoever. You are reminded to do your own research. Any commentary is strictly a personal opinion of the person supplying the information and is not to be construed as an endorsement of any kind.
Hosted by: Horizons Unlimited, the motorcycle travellers' website!
You can have your story here too - click for details!