Central America
March 25, 2002 GMT
Border Crossings
Dale and I had already had a wonderful ride to Deadhorse Alaska and back. We are both married with families and jobs so we hade to wait a year and a half to continue the adventure. We left on December 21, 2001. What follows are an account of our ride to the tip of South America. The only miles we didn't ride was from Panama City to Bogatta, Colombia. I estimated that to be about 500 miles. I wouldn't go to Bogatta again and will explain why in this account.
Frank Tabor
Omaha to Ushuaia

December 21, 2001 was our window to run south. The gales of Canada were scheduled to blow in this night and the snows from Colorado were already in western Nebraska. We left Omaha in 32 degree sunlight and faced 40 plus mph wind gusts from the south. Kevin Naser, a kid of forty, Dale Thornton, circa the mid 60s, and me, Frank Tabor, of 55 vintage were mounted on our KLRs to finish our Tip To Tip ride from Deadhorse, Ak to Argentina that we began in August of Ď99'. We chose the two lane roads as often as possible and made Okmulgee, OK at the end of day one. We encountered the first and only cockroach of the entire journey on our first night. We discovered early that we would need three beds or a clean floor from here on out.
Day two took us unto I 35 and an Econolodge in Austin, TX which, ironically didnít cost much more than the cucharacha motel in Oklahoma. We covered 759 miles so far.
Dec 23, 01 The TV guy said it was 30 degrees in Austin. We missed the snows in Nebraska, but werenít fast enough to avoid the frigid cold. The border crossing at Nuevo Laredo, Mexico was pretty organized and we got through customs in an hour, but not until giving them $47.00 each. Whoa!
We hightailed it toward Monterrey and got caught up in heavy truck traffic. Kevinís quick- disconnect on his fuel line caused a minor delay and I kissed the bumper of a pickup truck. Near Monterrey, we found the new ruta quota (toll road) to Saltillo and were able to cruise at 80 mph with no traffic.
The morning of day four was warmer at 45 degrees and we rode to the Tropic of Cancer marker for the requite photos and lunch near Zacatecas. Here, I discovered that I had incorrect PIN numbers for my credit cards and couldnít access cash. It is a good idea to try a cash withdrawal at your home town when using new credit cards to verify that you have the right codes.
The roads were better than we expected and the weather was pleasant so we pushed on to Aguas Caliente. We got turned around a few times and saw the same roads at least twice before diverting toward Leon on the ruta libre (free road). This was Christmas Eve and most of the hotels in the small pueblas along the route were closed early. About 50 miles north of Leon we stumbled on the Hotel Chikala, operated by Fredricito and his son. This hotel had a destiny of grandeur, but something happened to this old manís family and his dream became a deteriorating hulk with unfinished rooms and meeting halls. He was gracious, however, and shared his supper with us while his son was dispatched to find us cold cervesas late on Christmas Eve. We were his only guests and he was proud to show us his home which we knew would never be completed. In one of the unfinished wings, metal window frames laid in a rusting pile. Another unit was stacked high with obsolete computers. The pool was filled with mud and the vaulting walkway to the suspended bar was cracked and ready to collapse, never having seen the thongs of revelers that he had dreamed of.
En route to Leon on Dec 25th, Dale was sideswiped by a car rocketing from the toll booths on the ruta quota. The driver sped away while Dale slid to the left side of the roadway. He was unconscious for a while and his First Gear riding jacket and leather pants sacrificed themselves doing their job. His Aerostitch tank panniers helped protect the bike but got pretty beat up. We estimate the driver to be doing 80 mph plus and Dale was going into second gear at about 10mph. If duct tape were reflective, the recon satellites would have been momentarily blinded. After this incident, the first of many, we took a curvy two lane out of Queretero, MX on hiway 55 to Tulca then east to Mexico City. After gassing up in Mexico City, we rode into the mountains where the signs warned of icy roads and snow! Pressing on to Puebla on the ruta libre we encountered slow moving traffic and found a lovers hotel for the night in San Jeronimo. The lovers hotels are usually very clean, but have only one bed and are rented by the hour. They do provide security and have garages with doors or curtains for privacy. Our sleeping bags were used mostly in these kinds of hotels as we didnít tent camp until meeting Mariola, Cichon in Chile.
Day 7, we had ridden 2,036 miles and were on the free road when we lost Kevin. We were riding into a double rainbow when Kevin stopped to photograph it. He lost sight of Dale and I and while trying to catch up, took the toll road. That was the last time we saw him. From the beginning, Kevin had planned to get into Central America and turn around as he only had three weeks of vacation available and had toured all of CA and SA in a piper cub a few years earlier. Dale and I chased after him to Oaxaca, but could never catch him. We stayed the night in a little village called Mitla, in the only hotel in town called the Hotel Zapotec. Two months later, back in Omaha, we found out that Kevin had been waiting for us at the glorietta ( roundabout) in Oaxaca, then went to Mitla too, but couldnít find a hotel and rode another 120 miles through switchback mountain roads until 2 or 3 in the morning.
When Dale and I hit those 120 miles in the morning of our eight day, we were treated to spiraling curves, corkscrews, switchbacks and beautiful mountain views. Kevin must have had a nightmare going through there at night. We passed a caravan of motor homes and campers from the states, zooming along around 4 miles per hour, wearing Adventures Unlimited banners.
We pulled into the Hotel Tonala in Tonala, Chiapas, MX at midday. The hotelman moved the lobby furniture so we could push our bikes into the courtyard. This happened often during the journey. Even at a 3 star hotel in Cuzco, Peru. We knew that Tonala had internet cafes and found out that Kevin was alright and that he was nearby. We emailed him that we would meet at the Texas Hotel in Esquintla, Guatemala the next night. He later recounted that he couldnít find the hotel and went on to Guatemala City. From there he went on to Tikal and camped at the ruins, then to Belize and the east coast of Mexico.
12/28/01 Two thousand six hundred and three miles from Omaha, we arrived at the border town of Ciudad Hidalgo, MX. The miles out of Tonala are a relaxing pace and the day was beautiful. While passing a row of slow moving cars, a bus came bearing down on us. I was able to pull over with time to spare, but Dale had a late start on the pass and was mid-pack as the bus forced him to throw his bike into the line of cars. Dale hit the rear of a VW and low-sided after the impact, doing further damage to his knee and gear. Two of the cars stopped and helped us right his KLR on the side of the road. We had broken the only rule in driving south of the border; Ďthe biggest vehicle ALWAYS has the right of wayí. We duct-taped over more damage to his clothes and gear and continued on to the border. Dale has taken two hard low-sides and his left knee was going to take even more before our ride was over. We had arrived at the first of five time-consuming and expensive border crossings in Central America. Thankfully, after Costa Rica, the crossing are much easier and cost nothing. When checking out of Mexico, we were informed that we had to go back 30 miles to ĎVIVA MEXICOí, an Aduana stop, where one-way travelers must get their export papers canceled. If I understood the problem back then, I would have just told the border people that we were going to Guatemala and back, but I wasnít that smart and it cost us a 70 mile round trip. The border crossing paper work at this town was confusing because neither Dale or I know any Spanish. However, over the 6 week ride we compiled an adequate verbless vocabulary. Early evening we were back in the saddle on great roads to Esquintla. These good roads, however, are dangerous at night because many of the vehicles in Guatemala have no tail lights, only one headlight, and wandering drunks on the hiway waiting for buses and any pickup truck offering cheap rides.
On this one night alone, Daleís mirror hit a drunken manís shoulder at 50 miles an hour, we barely avoided a truck tire in the middle of our lane and had to wipe our glasses and shields often to clear away the smokey film from the trash burning on the side of the road. We arrived at the Texas Hotel around 9:30 and the staff stayed late to make us a supper. They were great to us last year too while coming the other direction from our visit to Tikal. Daleís nights were not restful as his knee continued swelling and some evidence of blood poisoning were concerning us. A red streak was beginning to work down his leg. We agreed that he would start a Cipro regimen immediately. We carried a first aid kit containing our own hypodermic needles, antibiotics, surgical gloves and the usual first aid bits.
December 29 was a Saturday and we crossed into Elsalvador around 2:00 in the afternoon. When crossing Elsalvador on Rt2, in Acajutla, turn left at the Shell gas station and go to the Texaco station. They are clean and have well stocked mini-marts for supplies.
Getting into Elsalvador cost us $42 each and like the other Central American countries, wanted only US dollars. If you do this ride, take lots of ones, fives and tens and use credit cards for all the purchases and cash advances. The borders are rife with kids and adults who will help you with your paper work for a tip and they too value the dollar over the local currency. In the next few days, we often gave our valuable documents to kids and got through customs easier than we could have done ourselves. These Ďexpeditersí usually appreciate from $5 to $10 tips per person. At first I resented the barrage of people wanting to help me, but I either had to pay someone to watch the bike or let them do the paper work. On occasion, the expediters has to pay a border official to get your papers stamped quicker and put you at the head of the line and you have to reimburse the kid.
We are so rich compared to our southern neighbors that I eventually came to accept this costly ritual as the right of passage realizing that some of these kidís families might eat a little better this night. At the time, I got frustrated and belligerent over the stupidity and inefficiency of border crossings. It seemed that every official with a rubber stamp became a dictator. I was arrogant to think that way and realize now, that most of the developing nations look upon gringos as exceedingly wealthy and somewhat hostile. We swagger up to the head of the lines, impatient with bureaucracy, stand erect and defiant. We are used to getting what we want, when we want it and delivered with a smile. It is important at border crossings and when dealing with officials, to smile a lot, attempt to use their language and defer a little.
Elsalvador was our first experience with shotgun wielding guards everywhere. Our hotel, the Moligall on route 2A near Zacateluca, was complete with a pool, air conditioning, heated shower and an armed guard for only $20.56 US. The shower had an electrically heated shower head with wires draped across the shower stall replete with taped splices and connectors. OSHA would go nuts down here. If you wanted hotter water, simply turn the quantity down so it came out of the heater head slower, if you want colder water, turn it on full blast. We encountered this amenity often in South America and they often did not work.
The roads were in good repair through Elsalvador, marred only by the oily soot and film that clung to our helmet visors and glasses. I think they mastered burning coal for fuel because the trucks in this country had chimneys instead of tail pipes. Heavy black smoke would belch out of high mounted exhaust pipes while the trucks would crawl along loaded with bananas and field workers. Every man we saw either carried a shotgun or a machete. Ironically, we never encountered a threatening incident. The guards were always courteous and helpful and soon it was reassuring to know they were watching our bikes while we dined or shopped. Needles to say, everyone was very civil.
Our KLRs have been totally reliable thus far. We stopped once in Mexico to have Daleís muffler welded from damage it sustained during our previous yearís ride. The chains and sprockets are still like new and our tires are wearing like iron. No flats or breakdowns. We have ridden 3,300 miles and will be changing oil in Costa Rica.
The Central American countries are so small that it is easy to ride through several in one day. We havenít changed money since Mexico, using dollars and credit cards through Guatemala, Elsalvador and Nicaragua. At the frontera (border crossing) at Elsalvador, we met jim Donaldson on a BMW. He had damaged both wheels from the pot holes and his tires were puckering out to where they almost rubbed on the fork tubes. He started out with two friends, Morris on a KLR and Dave on a BMW F650. They were having a good time, but their relationship with Jim was strained because of a difference in riding style and travel goals. By the time Dale and I met them, they had already separated and were riding their own rides. We met both groups and enjoyed all three of them.
December 31, 2001 the cost out of Nicaragua was minimal, $7.50, as was the cost into Costa Rica. The roads in Nicaragua were pot holed and we looked pretty comical trying to ride at 50 miles per hour while dodging pot holes. Through all our efforts we were able to avoid one or two of the smaller ones. We rode through Honduras and Nicaragua in one afternoon and stayed New Yearís eve in the Hotel Aserradero (saw mill) in Liberia, CR.
The hotel is a converted lumber mill and was quaint, clean and relaxing. We sat on our veranda and enjoyed the warm sun and pleasant breeze. An out door faucet allowed us to launder our clothes for the send time and hang them in the sun. There is no better feeling when Moto Adventure traveling than to have clean clothes again. Our first laundry opportunity was at the Hotel Tonala in Mexico, which had a ceiling fan so powerful that we were able to string a line in our hotel room and dry our laundry over night hanging over our beds while we slept.
New Years Day we changed oil at the hotel with 3587 miles on the odometer. We ran into Dave and Morris again at a Popeyeís restaurant near our hotel in Liberia and watched their exfriend, Jim, ride by, peering at us through the window. We never met up with either group again after that breakfast. They were going into the Darien Gap to do a little exploring then ship their bikes back to North Carolina and Atlanta. I donít know if they ever reconnected after that. Dale and I were going to experience strains on our strong friendship in the coming days in Colombia and Chile.
The roads in CR are very good and the scenery is spectacular. Costa Rica does not support an army and seems to have allocated the resources to its infrastructure. On 1/1/02 we rode into San Juan, Costa Rica and began emailing our family and friends with this story. Much of the rest of this journal will be those emails.

March 27, 2002 GMT
March 29, 2002 GMT
Enter your email address to receive updates to Frank Tabor's trip story!
Recent Entries
Archives:
Archives:
Monthly
Archives:
Category
NEW! HU 2015 Motorcycle Adventure Travel Calendar is now available! Get your copy now for some terrific travel inspiration!
HUGE, 11.5 x 16.5 inches, beautifully printed in Germany on top quality stock! Photos are the winning images from over 600 entries in the 9th Annual HU Photo Contest!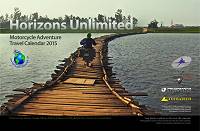 "The calendar is magnificent!"
"I just wanted to say how much I'm loving the new, larger calendar!"
We share the profit with the winning photographers. YOU could be in the HU Calendar too - enter here!
Next HU Events
Germany: May 14-17
Canada Ontario: Jun 18-21
Ireland: June 26-28
Colorado: July 17-19 TBC
Canada West: Aug 20-23
USA California: Sep 24-27
Aus Queensland: Sep 24-27
USA North Carolina: Oct 8-11
Aus Perth: Oct 9-11
Germany: Oct 22-25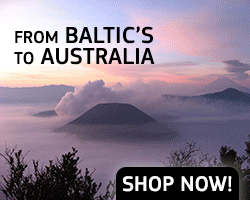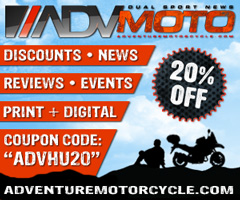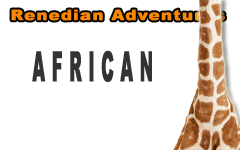 What others say about HU...
"I just wanted to say thanks for doing this and sharing so much with the rest of us." Dave, USA
"Your website is a mecca of valuable information and the DVD series is informative, entertaining, and inspiring! The new look of the website is very impressive, updated and catchy. Thank you so very much!" Jennifer, Canada
"...Great site. Keep up the good work." Murray and Carmen, Australia
"We just finished a 7 month 22,000+ mile scouting trip from Alaska to the bottom of Chile and I can't tell you how many times we referred to your site for help. From how to adjust your valves, to where to stay in the back country of Peru. Horizons Unlimited was a key player in our success. Motorcycle enthusiasts from around the world are in debt to your services." Alaska Riders

10th Annual HU Travellers Photo Contest is on now! This is an opportunity for YOU to show us your best photos and win prizes!
NEW! HU 2014 Adventure Travel T-shirts! are now available in several colors! Be the first kid on your block to have them! New lower prices on synths!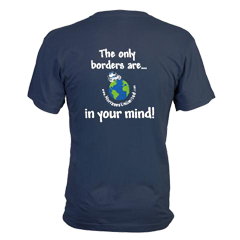 Check out the new Gildan Performance cotton-feel t-shirt - 100% poly, feels like soft cotton!

What turns you on to motorcycle travel?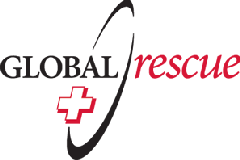 Global Rescue is the premier provider of medical, security and evacuation services worldwide and is the only company that will come to you, wherever you are, and evacuate you to your home hospital of choice. Additionally, Global Rescue places no restrictions on country of citizenship - all nationalities are eligible to sign-up!
New to Horizons Unlimited?
New to motorcycle travelling? New to the HU site? Confused? Too many options? It's really very simple - just 4 easy steps!
Horizons Unlimited was founded in 1997 by Grant and Susan Johnson following their journey around the world on a BMW R80 G/S motorcycle.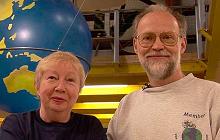 Read more about Grant & Susan's story
Membership - help keep us going!
Horizons Unlimited is not a big multi-national company, just two people who love motorcycle travel and have grown what started as a hobby in 1997 into a full time job (usually 8-10 hours per day and 7 days a week) and a labour of love. To keep it going and a roof over our heads, we run events (22 this year!); we sell inspirational and informative DVDs; we have a few selected advertisers; and we make a small amount from memberships.
You don't have to be a Member to come to an HU meeting, access the website, the HUBB or to receive the e-zine. What you get for your membership contribution is our sincere gratitude, good karma and knowing that you're helping to keep the motorcycle travel dream alive. Contributing Members and Gold Members do get additional features on the HUBB. Here's a list of all the Member benefits on the HUBB.
Books & DVDs

All the best travel books and videos listed and often reviewed on HU's famous Books page. Check it out and get great travel books from all over the world.

MC Air Shipping, (uncrated) USA / Canada / Europe and other areas. Be sure to say "Horizons Unlimited" to get your $25 discount on Shipping!
Insurance - see: For foreigners traveling in US and Canada and for Americans and Canadians traveling in other countries, then mail it to MC Express and get your HU $15 discount!
Story and photos copyright © All Rights Reserved.
Contact the author:
Editors note: We accept no responsibility for any of the above information in any way whatsoever. You are reminded to do your own research. Any commentary is strictly a personal opinion of the person supplying the information and is not to be construed as an endorsement of any kind.
Hosted by: Horizons Unlimited, the motorcycle travellers' website!
You can have your story here too - click for details!