August 12, 2008 GMT
Russia Weeks 9 & 10
Chita to Ulan Ude 692km 30th July
Our stay in Hotel Zabaikalye was recuperative, and gave us a chance to heal bites and bruises.
Also Natasha got this thing posted.
We were on the 4th floor, and because the building is being extensively modernised, we were without the lift, so that was also part of our fitness program. By the time we had washed the dust off ourselves and the bike we had little time to sight see. We did discover an excellent Cafe/ restaurant that was Ukrainian styled. The food was simply brilliant. Everything tasted fresh and wholesome. The staff were also friendly. Even more-so when we returned for an evening meal.
The food was delicious, and the beer clear and cold. ( Not something that is always achieved) Its called Alexandrovskiy Sa:d its about one block up from Lenin Square on Leningradskaya Street on the opposite side of the road to the hotel.
While we were in the hotel, the bike remained in the street. Guarded 24hrs by the bouncers for the Casino next door. No charge, but make us a donation. The bike stayed very safe.
Replete and clean, we attempted an early night. Difficult, when the sun sets around 10pm and dusk continues. We were out and on the road by 7.30, Its as well Natasha can do the language, as its difficult to find street names.
The road to Ulan Ude is paved except for about 5 km of diversions ( Pah! it was beneath our dignity to jump for that distance) I almost enjoyed the dirt.
Traffic is getting busier, and the car delivery boys, riskier.

There are however vast long stretches where its just us and the sky and road.
There are still many wildflowers in pink and purple creating displays along the road. Most of the day we have travelled in a vast wide valley, with fields, marshes and the wildflowers nearby and distant hills either side. There are still villages( some even look fit for people to live in.)
And there are many grazing animals wandering across the road. Strange that the only road-kill we have seen are the shed tyre carcases from lorries.
We stopped at a couple of cafes and both were much more into cleanliness than those further east.
We have entered the Buryat Autonomous Republic. Some of the memorials by the road are in Chinese, and some trees are decorated with Buddhist prayer flags. Certainly the people in the cafes have a very different appearance. Strong Mongol features, and not so much as a flicker of a smile from any we have seem. They make the Russians who are coming up to us for a chat the moment we stop seem positively effusive.
It has taken us 9 hours with stops. The road may be paved, but its still very difficult,
as you could trash wheels, suspension, genitals with just a momentary lapse of concentration. The voids in the surface can be huge, and dodging them is OK for a time, but the pattern of ducking and weaving can put you all over the place. Sometimes, slowing down is the only choice.

We are in a Hotel on the outskirts called Meridian. Its Western standard, with a proper loo, and probably the shiniest chrome taps we've seen. (£22.00pppn) The bike is under the security camera. We are off to sample the local grill. They play music until 3 am which is supposed to be good?
Ulan Ude to Irkutsk 1st - 2nd August 496 km
So I hadn't set my watch back an hour. It seemed very afternoon-ish for 7pm. Still with the choice of sleeping, or wandering around feeling exhausted, sleeping won. Apparently the music did go on until 3 am. I didn't hear a note. However it was something of a bonus to have an extra hour of bed after the far too early alarm.
We were able to enjoy the near empty streets of the center of town, and find our way back to the M55. Did we find the largest bust of Lenin in the World? No! Even with little traffic, tram-lines and crappy road surfaces are just not for me.
The early morning light was magical, with mist rising from the river and sunlight catching the clouds, it was one of those Kodak moments. What a time for the camera to declare its need for more batteries. by the time we had found a safe place to stop, fiddle about, put in fresh batteries, the air had warmed enough to have missed the mist .

The journey to Irkutsk saw the landscape change. The valley floor ended and the road became twistier through some hills. We had noticed in Canada that near some power lines our communicators would hum and crackle a bit. As we rode alongside the Trans Siberian Railway, the noise became deafening. We learned to tell the difference between the sound of the line and the sound created as a train approached. The amount of interference alters considerably.

We cafe'd around 9.30 having put the first 100 miles of the day behind us. Blinchiki and sour cream followed by a sort of dough-nut with minced"meat". Quite delicious and it also serves as lunch.
Our first glimpse of lake Baikal was uplifting. It is such a vast expanse of water. It was also a moment of realising that we really were travelling along on our motorbike, and seeing something special.

The moments of poetic fulfillment were terminated when the first sights of Russian industrialisation spoiled the landscape. It is very sad that the majestic nature of the area has had so little protection from greed. But hey ho, on with the ride!
The road hugs the southern shore of Baikal. The Trans Siberian Railway was there first, so they have the best views.
Irkutsk is about 70km "inland" from the lake. It is an enormous sprawling rally-cross arena with buses, trams taxis and lorries all vying for the finish line wherever that might be. All our planning for a straightforward route to the center were dashed when roadworks and diversions left us in a five lane road of near stationery traffic. Natasha keeps hailing passing souls with requests for "Town center?" or "Where is a Good Hotel?" fortunately one request paid off and we are in a "not recommended" by Lonely Planet, but at least it was one that had an obvious front door and it has a quaintly named "London Pub" restaurant. Any port in a storm and all that.
We were able to watch an 80% eclipse of the sun which was spectacular.
We are really feeling under the cosh with the thirty day visa. We have travelled about a third of the distance, but the Zilov section was quite hard work for all three of us. (The bike is definitely part of the family by now.) An executive decision has been taken that we are spending an extra day here. We have needed to stock up on money, phone credits and check emails. It has needed a city. There is just nothing in the villages. Having said that, there was a cafe in the middle of the 2000k of gravel with a phone card top-up machine. No toilets mind you.
Tomorrow will be a day of sightseeing by taxi. We will leave town by dawn's early light to avoid the melee that is downtown Irkutsk. Probably once a very beautiful city, but its amazing what can be achieved with 70 years of communism followed by 20 years of rampant uncontrolled greed.
The extra day has meant we could visit Lake Bailkal properly buy Omul (smoked lake fish) and skip stones on the lake that contains 1/5th of the world's fresh water, Or, has more water than all the Great lakes combined plus a bit. We also visited Taltsy Museum. An open air museum of early Russian and Buryat buildings.
Back at the Hotel, and a team of about seven bikes from the Netherlands arrived and checked in. The bikes included a Guzzi and a three wheeler scoot with trailer.
It had taken them three days from Krasnoyarsk. They are part of a much larger group with 4x4's and a bus heading to Beijing for the Olympics. They warned us of difficult roads ahead.
Irkutsk to Alzamay 3rd August 650 km
They day nearly dawned. We were on the way by 6.45. We avoided any worrying traffic. Just before joining the road west, we topped up with fuel. Service! The tank was actually filled by an assistant. Not quite the Japanese pit-stop, but a real first for us in Russia.
The journey was uneventful initially. We were quite cold, the temperature not getting much above 12. Quite a change from the last few weeks. After warming up and putting on the wet gear (the sky had that look) we came across the first unsurfaced road just as the heavens opened. Well at least there wasn't any dust! It was only about 60 km . After we had clocked up 500km we found a hotel and thought we would have an early day. The building turned out to be the shabbiest dirty tip we have seen, with pigeons wandering in and out through broken windows. The manager seemed a bit put out that we declined her hospitality. We got back onto the bike with the sky blackened and wind blowing us about. The road to Krasnoyarsk was a dilapidated maze of puddles, holes and obstacles .

Then the rain came back, but we were onto decent tarmac... for about 30 km. The next 80 were fun as we pressed on. Cars just don't manage at all in that stuff. 4x4's also slow down a lot. We were able to pick our way past all but the most extreme drivers, but even they can't match a GS when it got narrow. We saw an inverted lorry at one point, but thought it better to plod on, rather than play photographers. We don't have a marine housing on the camera.
Today is Natasha's birthday. It hasn't been much for her, but she has borne it well, only threatening me with death by slow mutilation on a dozen occasions.
We found a Motel short of our goal for today.
Its clean and dry we have a room to ourselves and there is a cafe on the site. All is nearly OK. The bike looks as though it has been dipped in wet cement. So do we !
Tomorrow, with a bit of luck Krasnoyarsk, and an end of totally non-existent roads.
Alzamay to Krasnoyask 4th August 501 km.
What a beautiful morning! Clear skies and a Honda Africa twin parked by our bike. It was a Russian biker who told us he was returning from Ulan Baator. They had ridden from Irkutsk the same day as we had.
Funny, I thought. How come our bike looks like a cement-sticle, and you haven't any mud anywhere? The rims were shiny and not even a light dusting on his boots. Maybe its a Russian trick to avoid all the dirt.
They headed away, and we had some breakfast at the cafe.
We started off with clear skies, but soon we were into fog. That cleared quite suddenly and we settled into the ride. Alas the tarmac gave way to diversions that were well porridged up from the previous nights rain. But on we went, avoiding cars and lorries. There were some of the finest clay formations we have seen. Raised into jagged peaks almost a metre high in places. This road is much narrower than the Zilov section.

We eventually came to the large industrial town of Kansk. I think they must fuel their industry with road tar and old tyres. the smell was not too refreshing.
We filled with the first batch of 95 octane we had seen all day. The alternative being 70 and 80. Then followed the signs for Krasnoyarsk. The locals however directed us through the centre of town. "Very bad road if you go around". Having played with Russian town traffic, the very bad road was preferable.
However it WAS bad, and with the tank filled to overflowing (You cant stop the pump, it delivers the amount of fuel you have paid for.) We trickled along. Lo and behold, we were passed by the Russian bloke and his lady. We stayed together for about 200km, but he must have headed off for fuel.
We continued to Krasnoyarsk. What traffic! Bumper to bumper at a crawl with Russian drivers talking to each other in Morse on their car horns. It was more stressful because the Lonely Planet writers have not really made their maps much cop if you are from out of town.
With much trauma, we found a hotel. Bugger the comments in Lonely Planet. Its one you can see, and it has parking in front of it. Who gives a toss that it is on the number 9 trolley bus route. Don't these people realise that somewhere to leave the bike is more important than the local museum of tapestry and wooden spoons.
We are in a splendid room, with a view of the river Yenisey. Natasha has managed to find an internet cafe (Bomb shelter), car-wash for the bike, and a new supply of Nurofen to stop me wingeing.
We are nearly halfway across Russia, with less than half the time left on our visas.
Krasnoyarsk to Novosibirsk 5th August 873 km (11 hrs)
It was far easier to exit Krasnoyarsk at 7am than our arrival. The day looked as though it wouldn't be a scorcher. So we put on our liners and Natasha dug out her heated gloves. Good move, the temperature didn't get above 14C until after lunch.
The journey was LONG, but comfortable. We caught up with Piotr and Marina, the Russian chap.

We actually had a bit of a chat. It seems that the roads in Mongolia are easier than the last 200km to Krasnoyarsk. They are expecting to be in Samara, his home by Friday. It will take us a bit longer I expect.
We are in one of Novosibirsk's Soviet era overpriced piles. When waiting for the lift, I thought that I was going to faint, as everything went grey, and I thought the floor was sloping wildly.
Turns out that is exactly what was going on. Very few photos today, rain.
Tomorrow, the plan is 600km or so, to Omsk.
Novosibirsk to Omsk 6 August 691km
We were very glad to leave Novosibirsk. The Hotel Central was a hole. Outlandishly priced and while possibly dryer than a tent, certainly not as comfortable. The traffic was deafening. (Thank goodness for ear plugs.) It was just so dirty. The room smelled of urine, but then again after 11 hours on the bike, I probably did too!
We headed out of the city following directions from a taxi driver near the hotel.
"You wont find any signs for Omsk, they don't do signs here." And he was right, 140km before we found a sign. It was raining gently when we departed, The dawn bright orange behind us and sinister dark clouds ahead. The roads however were becoming a pleasure. We were able to achieve 500km by noon (just,... I had to speed up to 130km/h to make it!) We saw a pair of bikes at a cafe and decided to have some coffee.
Two more riders from Holland.

These chaps had ridden to Vladivostok for a night, turned around and headed straight back. They asked us what bikes we had. Just the one. "What, and you have ridden to Chita with a pillion?" Yes, Without Natasha I wouldn't have made it. "And you sat on the pillion?" Er yes,
We thought that we were crazy, but doing that road with a pillion, Hey, you are crazy too! We all headed away towards Omsk. We were not planning on going much further.
We have been lucky to find a newly built Motel complex. It has given me time to sort out the charging for the camera batteries. and time to do some washing. Its worrying when encountering strong rural smells and wondering about the source.
The people here are influenced by Kazakh culture, Kazakhstan is just a mile or two away.
The site is called Green Field. (Zelonoye Polye ) Its about 15 km the European side of Omsk.
We totally recommend it. The people are friendly and helpful, the bike is behind huge steel doors and there is hot water and everything is clean and fresh. ( And there is a large fridge downstairs with a great quantity of beer!)
Tomorrow we divert north to avoid Kazakhstan . ( It will take about the same amount of time as it would to cross two borders).

Omsk to Kurgan 7th August 698km
The "diversion" is not marked as such, but its easy enough to see a route on the map. Fortunately the towns you need are signposted at the right time. So it's follow the road towards Tyumen for about 260km, then avoid turning into Ishim, and follow signs for Verdjuzhye. There is a good road that takes you around the town of Ishim and soon there are signs for Kurgan.

We were warned of "bad roads" which had caused me a bit of unnecessary worry. These are merely bad roads for normal people. There is a bit of gravel, but only couple of km.
It would appear that since Kazakhstan became independent that very few travellers bother with the hassle of two border crossings in 200km.
The diversion is only 124 km longer, and that has to be better than queuing for hours, twice.
The countryside is big and flat with numerous small lakes. The region seems to be marshland.
Some of the shallow lakes are suffering from the amount of heat the region seems to endure, and are foul smelling tracts. We avoided fuel and cafe stops at what appeared to be quite attractive lakeside places because the stench was quite choking.
There appear to be quite a few motel developments springing up on the western sides of cities. We are in a Truck-Stop about 10 minutes towards Chelabinsk. It is a delight to not have to go into the mayhem that are the cities.
The temperature started around 9.8c and stayed cold until well after two lots of coffee and borcht, but between 12.30 and 1.00 it rose to 34c. We did a roadside strip to shed layers.
With a bit of luck, we will sleep better than the last few nights as the room seems to be quiet although we are close to the Federal Highway.
Oh how wrong could I be. It turned out that the room was above the Sauna. At first we thought that the late afternoon sun was heating things up, but then I noticed that the floor of the loo was scorching. So a very warm night was endured until an almighty thunderstorm erupted.
Kurgan to Ufa 8th August 698 km (but nearly not at all.)
We were glad to escape the truck-stop, and didn't even bother with a cuppa. The first stop was 150 km towards Chelabinsk.
The day was not looking too flash, with grey clouds ahead, and it was getting cold again, but we pressed on.
We knew that there was a road around the city, and found ourselves following signs for Ekaterinburg ( Where Tzar Nicholas and family were murdered), but the road south towards the Urals and Ufa was easy to follow.
Chelyabinsk is large and industrial. The smoke from many distant chimneys drifting for miles.
We were beginning to turn south when some light rain started. We filled with fuel, but didn't bother with wet gear, as it seemed to be easing, and trundled along. The traffic heading towards Ufa seemed to become heavier, with many slow lorries. But the air seemed to be getting thick with fumes as well. We were making progress, passing when there was a good space ahead, like you do, when it happened....
One second I had looked from behind a particularly filthy lorry, the next there was a lurch as the bike went down, and there we were, all three of us, in some sort of bizarre luge event. We seemed to accelerate from 80 to at least 200 km/h .At first the bike was winning, scraping along on its side. Natasha was in third place, then I managed (with no particular skill) to slide past the bike and stop just at the edge of the road. Natasha was up and running and she overtook the bike that was now pointing back the way we came on the wrong side of the road.
As there wasn't a trail of Brendon's knickers across the highway I assumed the pannier was still in one piece. The bike was hauled up and it seems as though the crash bar has done its job.

The plastic base rail of the pannier was somewhat abraded. OK its not there anymore!
Did the traffic stop? Only when Natasha flagged someone down.
The bike started and sounded OK, so we did a U turn and got back on.
The cause? well there hasn't been a full forensic examination, but my guess is that we were unlucky to have been travelling over spilled oil mixed with the light rain.
The road surface was glassy black, and looking at the distance we all slithered and the comparative lack of injury we were lubricated rather than victims of friction, which would have left marks on our clothing.
We rode for a few miles before stopping where there was comparative safety of a souvenir stall.
The left pannier needed a bit of bungee chord to hold in in its frame.
Natasha has a bruise on her elbow and knee, and I have a bruised bum.
We have managed about 400km since the incident.
I had been looking forward to crossing the Urals, and getting into Europe. Sadly there is nothing to indicate the change of status from Asia to the Old Word. The Urals themselves are no snowcapped range of craggy peaks. Just another crappy road going through some hills with bumper to bumper lorries belching away up some of the longer slopes.
We realise that we were very lucky with our excursion down the road. We weren't accelerating to overtake, just thinking about it. The bike won't be winning any concourse prizes. The plastic guard for the rocker cover has gone and the rocker cover itself is very scraped.
Natasha's elbow is the most dramatic bruise, but she is coping much better than with the Trans Canada Highway incident. I don't think Russian firemen can be worth waiting for.
We have crossed the Urals and seen the dozens of tacky souvenir stalls in the lay-bys selling all manner of products, from firearms to inflatable crocodiles.
Then just as the hills were becoming smaller, and the road easier, it started to rain. It seemed to go on forever, so when we saw a Hotel sign we headed for it. A beautiful looking place, just off the road. Sorry, its closed for a private function.
Back onto the road. Into a cafe and thank goodness we find that there is a "hotel" just 100 yards up the road. The staff haven't yet been on the Customer Relations course, but its a room, its not raining inside and it doesn't smell of pee or diesel. The whole building shakes as lorries go by, and we have been told that because its Friday night the cafe might get a bit noisy. Don't care!!
We want to go home.
I have had enough of psychopathic Russian drivers and the shitty roads. Cherkassy, our goal in Ukraine lies halfway between the Urals and the United Kingdom. Its such a bugger to have survived the Vladivostok to Chita road, then to nearly wipe everything out because of dirty filthy lorries on a dirty filthy oily road.

Ufa to Pugachov 9th August 726km
We are in a strange little settlement on the road between Samara and Volgograd.
Our reason is, this is close to the area where Natasha's mum was born. When she was only a baby the family fled the Bolshevics and returned to Ukraine, leaving behind a huge farm with orchards and many horses and cows.
Our journey from Ufa has taken us through Bashkir autonomous Republic.
Last night we were treated to a little hospitality from a couple of local lads. It involved vodka and fruit nectar. I thought that life was beginning to seem a little better after the trials and bruising of the day.
When we were packing our bike, we met with Vassily a Ukrainian biker with an 1150 RT. He assured us that the roads would be getting better all the way to Ukraine. He too had encountered the oil and had had a "moment" but without coming cropper.
The roads did improve, but the drivers seem to becoming more manic. Several times today we have had to brake hard, almost to a standstill because some Russian driver has continued his overtaking manouver directly into our path. ALL the lights are on, including fog and spot. The horn adds a little instrumental diversion.
Once we turned off the M5 and onto this road leading down the eastern side of the Volga,the density of the traffic diminished, although it seems as the density of the drivers has increased.
Tomorrow we go searching for an old farm.
The place here turns out to not be as sleepy as we first thought. There is a huge helicopter base,with aircraft doing a lot of work. South Ossetia and Georgia are only down the road and it seems that there is a bit of a scrap going on. I hope it won't impinge on our journey to Volgograd.

Pugachov to Volgograd 10th August 687 km
We have at last reached somewhere that is comfortable. A big hotel in the middle of Volgograd.
We gave up on the quest for ancestral homelands. We have just had enough of hauling our quite vividly bruised bodies over even crappier roads than the so called main ones.
The drivers seem to be intent on maiming someone. Their overtaking efforts show a total lack of common sense. We did come across an accident involving about five cars. There were women sitting by the side of the road weeping and bits of broken tail lights scattered about. I would imagine that the the insurance bill for the whole lot could well be over a fiver, but not by much.
Still it caused an enormous tailback and gave us a chance to slip by about 50 cars. Then we could enjoy a clear road for a while.
We crossed the Volga at Saratov. A wide and spectacular river. Unfortunately this is another area afflicted by the Canadian Sign-post fairy, and finding a route to Volgograd took some time and quite a few requests from the Militsia (traffic police, aka Sgt. Petrenko)
We did see some more interesting aircraft. military and definitely not transporters! on our way south. We are wondering about the "war" just to the south of us.
There are much fewer fuel stations on this side of the river, and a total lack of distance information (like for 400 km!) and fairly sparse direction info.
Volgograd is BIG. We were very fortunate that the driver of a mini-bus that Natasha asked "Is this the way to the centre of town?" said Just follow me. I would NEVER have found the route, and certainly not at the speed we hurtled along. Somehow, doing 100 km/h in a city seems just a bit dangerous.
By the time we found Hotel Intourist the temperature was up to 35c. A couple of young bikers came and chatted in a bit of English. They were impressed with what we have done, and even escorted us to the secure parking, about 600 m from the hotel.
So, we are safe and are hoping that our bruises will heal .We don't want to get on the bike for a day or two.
We are the first motorcycle riders in the hotel for some time. After changing and cleaning up, we went to explore. Four more motorbikes outside, ridden by a bunch of New Zealanders.!
Posted by Brendon Ball at August 12, 2008 06:18 AM GMT

Enter your email address to receive updates to Brendon and Natasha Ball's trip story!
Recent Entries
Archives:
Archives:
Monthly
Archives:
Category
NEW! HU 2015 Motorcycle Adventure Travel Calendar is now available! Get your copy now for some terrific travel inspiration!
HUGE, 11.5 x 16.5 inches, beautifully printed in Germany on top quality stock! Photos are the winning images from over 600 entries in the 9th Annual HU Photo Contest!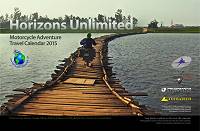 "The calendar is magnificent!"
"I just wanted to say how much I'm loving the new, larger calendar!"
We share the profit with the winning photographers. YOU could be in the HU Calendar too - enter here!
Next HU Events
NEW!

USA Virginia: Apr 9-12, 2015
Take 40% off Road Heroes Part 1 until October 31 only!
Road Heroes features tales of adventure, joy and sheer terror by veteran travellers Peter and Kay Forwood (193 countries two-up on a Harley); Dr. Greg Frazier (5 times RTW); Tiffany Coates (RTW solo female); and Rene Cormier (University of Gravel Roads).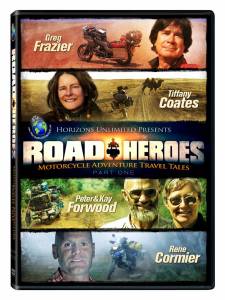 "Inspiring and hilarious!"
"I loved watching this DVD!"
"Lots of amazing stories and even more amazing photographs, it's great fun and very inspirational."
"Wonderful entertainment!"
Check it out at the HU Store! Remember to use Coupon Code 'HEROES' on your order when you checkout.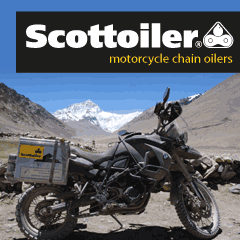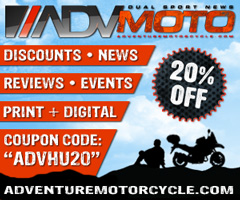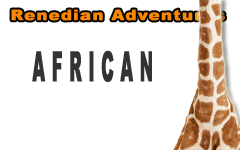 What others say about HU...
"I just wanted to say thanks for doing this and sharing so much with the rest of us." Dave, USA
"Your website is a mecca of valuable information and the DVD series is informative, entertaining, and inspiring! The new look of the website is very impressive, updated and catchy. Thank you so very much!" Jennifer, Canada
"...Great site. Keep up the good work." Murray and Carmen, Australia
"We just finished a 7 month 22,000+ mile scouting trip from Alaska to the bottom of Chile and I can't tell you how many times we referred to your site for help. From how to adjust your valves, to where to stay in the back country of Peru. Horizons Unlimited was a key player in our success. Motorcycle enthusiasts from around the world are in debt to your services." Alaska Riders

10th Annual HU Travellers Photo Contest is on now! This is an opportunity for YOU to show us your best photos and win prizes!
NEW! HU 2014 Adventure Travel T-shirts! are now available in several colors! Be the first kid on your block to have them! New lower prices on synths!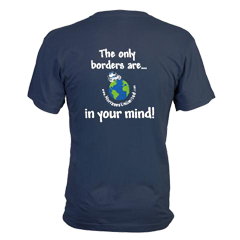 Check out the new Gildan Performance cotton-feel t-shirt - 100% poly, feels like soft cotton!

What turns you on to motorcycle travel?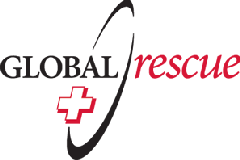 Global Rescue is the premier provider of medical, security and evacuation services worldwide and is the only company that will come to you, wherever you are, and evacuate you to your home hospital of choice. Additionally, Global Rescue places no restrictions on country of citizenship - all nationalities are eligible to sign-up!
New to Horizons Unlimited?
New to motorcycle travelling? New to the HU site? Confused? Too many options? It's really very simple - just 4 easy steps!
Horizons Unlimited was founded in 1997 by Grant and Susan Johnson following their journey around the world on a BMW R80 G/S motorcycle.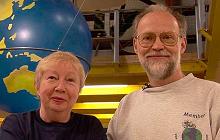 Read more about Grant & Susan's story
Membership - help keep us going!
Horizons Unlimited is not a big multi-national company, just two people who love motorcycle travel and have grown what started as a hobby in 1997 into a full time job (usually 8-10 hours per day and 7 days a week) and a labour of love. To keep it going and a roof over our heads, we run events (22 this year!); we sell inspirational and informative DVDs; we have a few selected advertisers; and we make a small amount from memberships.
You don't have to be a Member to come to an HU meeting, access the website, the HUBB or to receive the e-zine. What you get for your membership contribution is our sincere gratitude, good karma and knowing that you're helping to keep the motorcycle travel dream alive. Contributing Members and Gold Members do get additional features on the HUBB. Here's a list of all the Member benefits on the HUBB.
Books & DVDs

All the best travel books and videos listed and often reviewed on HU's famous Books page. Check it out and get great travel books from all over the world.

MC Air Shipping, (uncrated) USA / Canada / Europe and other areas. Be sure to say "Horizons Unlimited" to get your $25 discount on Shipping!
Insurance - see: For foreigners traveling in US and Canada and for Americans and Canadians traveling in other countries, then mail it to MC Express and get your HU $15 discount!
Story and photos copyright © All Rights Reserved.
Contact the author:
Editors note: We accept no responsibility for any of the above information in any way whatsoever. You are reminded to do your own research. Any commentary is strictly a personal opinion of the person supplying the information and is not to be construed as an endorsement of any kind.
Hosted by: Horizons Unlimited, the motorcycle travellers' website!
You can have your story here too - click for details!