April 13, 2014 GMT
Lima to Sullana (Peru)
We spend a total of 4 nights in Miraflores, Lima, the Hitchhikers Hostel is a gathering point for many overlanders, a filtering point of the North/South America overland traffic.
On one evening we share drinks with our new found Dutch friends, they are travelling for a year with their two children in a large motorhome.
Miraflores is a very cosmopolitan and wealthy suburb, it has a huge array of international shops, amazing supermarkets and funky eateries. On one evening we are walking the streets towards the supermarket when we pass a sushi restaurant, we can't resist it's gravitational pull and enjoy a lovely dinner.
On our last day in Lima, Skill heads back to Touratech where he changes the oil and puts in new coolant to see if that will solve the occasional overheating problem. He also manages to find a motorcycle shop where he can buy some new gloves. He is less than impressed with his Alpine Stars where one glove has completely disintegrated while the other is still OK. He is now sporting a moderately expensive pair of Dainese gloves, the only gloves they had in his XXL size.
While Skill is successful in his endeavours I try some new and novel ways to get our washing dry.

Fan-dried washing

That afternoon, Josh from Alaska rides in on his KLR650. We spend the evening with him and share our going South knowledge while he gives us the heads up on going North. Josh has a couple of days to kill in Lima as he is awaiting the arrival of his wife who is flying in. They are then going to travel around for a couple of months together.

Josh from Alaska

(Post Note: We have just had an email from Josh saying that they crashed on his way out of Lima after being completely cut off by a taxi, of course in the eyes of the Peruvian taxi driver and police it was his fault and he had to pay for "repairs" to the taxi tail lights and indicator, more likely a bribe but the good news is that they were both unhurt as was the bike and they are continuing on their way)
On Saturday we pack up and leave Lima, although not a huge problem, "Carmen the Garmin" our cow of a GPS does her usual thing and takes us the most awkward way she possibly can, she has this habit for taking us right through the middle of markets and while this doesn't happen today we do go right through Central Lima and eventually emerge onto the truck blocked Pan American North at a snails pace, the traffic is pretty awful. It is annoying and hot but after an hour and a half we are finally climbing the range out of Lima towards Huacho. We do the short day to Huacho, find a dodgy, noisy hotel on the highway and enjoy the menu-del-dia in the restaurant before unpacking the bike and chilling back for the day. Sometimes just watching the world go by is entertainment enough.

Click on this youtube video link to see Huacho on a quiet Saturday afternoon (or cut and paste this https://www.youtube.com/watch?v=YKo15wifP84&noredirect=1)
The following morning (Sunday) after finding that the restaurant downstairs is not open and having no luck in procuring hot water for tea/coffee (the person on reception has nothing to do but watch TV but they can't manage hot water), so we cook our own breakfast on our bathroom floor on our camp stove. We leave our gear in the room and hit the road for the ruins of Caral, once again the Pan American is busy and we like everyone else do the usual slightly illegal truck overtaking manoeuvres. At one point we are following a truck at slow speed waiting for clear view of the road ahead when we are overtaken by 4 cars who proceed to also overtake the 3 trucks in front of us. We tag onto the end of this group as we now have a clear view. Unfortunately by the time we get back onto the right side of the road, we have all crossed double lines and 300 metres up the road we are pulled over by the police. They didn't see fit to pull over the cars in front of us and still not sure why there was double lines on straight road that you could see for kilometres.
But that's the breaks and it was a fair cop I guess as they have evidence taken on a small dodgy camera, they show us the fuzzy, blurry photo of a miniscule motorcycle crossing double lines. Of course we do our usual "play dumb" act. The conversation goes on for about 10 minutes to-ing and fro-ing, drawing pictures etc etc etc. They ask for Skill's licence and insurance which he hands over (both are copies), they hand back the insurance papers and then they keep talking about the infringement book. At one point they hand Skill this book. He is unsure but he thinks they want him to write out his own infringement notice which naturally he feels disinclined to do, and hands it back. Skill keeps chatting to them in English and continues drawing pictures. Finally defeated by our upbeat chatter, they give up. They then hand back Skill's fake licence and ask us where we are going. "Caral" we reply in unison. They then give us explicit instructions of what turn to take and how to get there, shake our hands and we are on our way. Hmmmmmmm, lucky I would say, however, there was at no time, any hint of any bribe or pay off. So Mr Skillington that is two brushes with the law in 2 weeks. Not good.
We find the turn off to Caral and bump, jump and buck our way down the worst 25 kilometres of dirt road we have encountered for a while, at times we wonder if we are actually on the right road?? Arriving at the Caral ruins car park we are directed by the parking attendant to ride over the pedestrian bridge and down the path. About 200 metres further along we come to stairs. Hmm what now, we are then directed along a narrow rock strewn dirt path which we struggle to follow for another 15 minutes, then cross two water filled gullies before finally emerging at another car park closer to the Ruins. It would have been a whole lot simpler and quicker to park in the main car park like everyone else and walk in on the pedestrian path. Some days..........
We buy our tickets and wait for our guide (Spanish speaking only). The guided tour is short and there is not a lot of information given, even in Spanish. We are very lucky as there is a Peruvian/Irish family in the group and the gorgeous Peruvian girl translates for us and her Irish husband.
Caral is believed to be the most ancient city of the Americas found so far, it was inhabited between roughly 2600 BC and 2000 BC. The pyramids cover an area of more than 60 hectares and accommodated more than 3000 inhabitants.

Sun dial at the ruins of Caral

Desert to verdant valley - ruins of Caral

The truncated pyramid ruins of Caral

The truncated pyramid ruins of Caral

After a few hours we get ready to leave, I decide to walk back to the main car park and do it in less than 10 minutes while it takes Skill a good 20 minutes to ride out.

The little dot on the path is Lan walking back to the carpark

We then bump, jump and buck our way back along the road from whence we came arriving back on the Pan American only to be stopped once by road works and twice at police check points all within 5 kilometres. At both checkpoints they stop us then after a quick hello send us on our way, we are starting to get a bit fed up. Eventually when we do get under way, we encounter our double line enforcing friends again further up the road still in the same position, they don't stop us but give us a smile and a big wave as we pass by them. Finally we arrive back in Huacho, seek out beer, procure a tepid shower and finally find somewhere to eat, unfortunately it turns out to be a greasy chicken and chip dinner.
We reflect on the day and wonder whether it was really worth all the effort to see the ruins. Although interesting, they are not the most scenic or amazing ruins we have encountered. We would have liked to have had a lot more information about them but the guided tour was very quick and scant information was given. It has also been hard to find any detailed information about them in English. Oh well, on reflection, we are still pleased we went.
The next day the hotel restaurant is back in action so we can have breakfast before we leave. After packing up we retrace our steps north again to Barranca before turning off at Paramonga and taking the stunning road to Huaraz in the Cordillera Blanca. It is a beautiful sunny day and the road is mostly untrafficed, we have a really enjoyable days ride and arrive in Huaraz around 2.00 pm.

On the road to Huaraz - Cordillera Blanca

What a beautiful days ride!

Lan enjoying the view. Bloody helmet hair!!!!
We check into Jo's Place hostal where we again have to ride up a ramp, through big doors and into a garden. Of course we have to negotiate about 100 steps to our room but on the upside it does have views to the mountains.

View from our bedroom

It is now 3.00 pm and we are starving so off to the local Chifa (Chinese restaurant) around the corner. While we are having lunch we realise that it is our wedding anniversary so have TWO beers to celebrate. We retire to the hostal where we have a chat with some other people staying there and have a quiet evening in. Around 8.00 pm the phone starts to go crazy with text messages coming in thick and fast. Very proactive friends wondering where we are, as there has been a big earthquake and a medium size Tsunami in Northern Chile where we were 2 weeks ago. There are tsunami warnings out for the whole South American coastline. We reassure everyone we are OK and at over 3000 metres are unlikely to be affected by a tsunami. I fail to tell them that we are in an earthquake zone, in fact Huaraz was completely wiped out by an earthquake in 1970. I didn't think that information would be helpful.
The following day we explore Huaraz, while not the most pretty city in Peru the surrounding countryside is stunning. That evening it is back to our local Chifa for more great Chinese food.
The following morning is a slow start, we make our breakfast before packing up. I go down to pack the top box and notice a big wet patch under the bike. I call up to Skill, "I think you better come down and take a look at this, you are not going to like it" Indeed he did not like what he found, he discovers the leak is from the coolant. After more than an hour of pulling the bike half to bits he manages to tighten some screws and the leak appears to stop or is at least reduced. We finally get under way and enjoy the short ride to Caraz. However we do notice that the bike is now producing new small backfiring noises when Skill backs off on the throttle. Hmmm. Bloody speed bumps we bottomed out on, on the last 2 days, its seems we could have an exhaust leak somewhere. Poor old bike she is being recalcitrant …................ again.
In Caraz we look at one Hostel recommended by friends but it is a little above our budget so we park in the Plaza de Armes to consider our options. As we are being asked the usual bike questions by locals, Ian an Aussie/ American walks by. We have a quick chat and agree to meet for a beer later on. Eventually we do find a hostel a bit more in our budget, what a hoot, it is run by the gregarious Lilly who chats non stop. We understand only about a third of it, but never mind. Once again we are staying in a hotel that is being renovated, a bit of a theme for us, but all is good except the strong smell of fresh drying paint. We have a picnic lunch in our room while Lilly appears with a beer in each hand, for us.
Skill then goes downstairs and has a go at replacing some of the hose clamps on the bike and the leak again seems to stop. Later we go for a walk and try to visit the museum only to find that it is actually locked up and there is no one in sight. Funnily enough for a tourist town Caraz is absolutely dead, there are hardly any shops or restaurants open and later when we meet Ian for a beer and dinner we have trouble finding somewhere to eat. We enjoy a lovely evening chatting before walking back up the hill to our hostel.
Next day we have an early breakfast that Lily has prepared for us and after refuelling the bike, are on the road before 9.00 am. A bit of a miracle for us, but we know it will be a fairly long day to Huanchaco, near Trujillo. We enjoy the ride through the countless villages and are heartily impressed by the start of the Canon del Pato. Canon del Pato is a glorious Canyon ride passing through over 40 hand cut tunnels.

Click on this youtube video link to see us riding through one of the hand cut tunnels in Canon del Pato (or cut and paste this https://www.youtube.com/watch?v=hbupt8g7jP0&noredirect=1)

Canon del Pato

Canon de Pato

You can't wipe the smile off our faces, it is glorious …...................... that is until about 4 km before Huallanca. Cars and buses are stopped for roadworks.

Cars and buses stopped for roadworks

I jump off and walk up to the stop go man. This is what we discover.

Road work sign
Even if you don't read Spanish, you get the gist of it. The road is closed for roadworks from 7.00am – 12.00pm and then again from 1.00pm – 5.00 pm It is now 9.45 am so here we go again, sitting around for hours waiting for roads to open at midday. We don't seem to have had a lot of luck with the roads since we have come back to Peru, although I shouldn't complain, we have heard of people waiting up to nine hours.

Lan waiting at the road works

So we wait and wait and wait. While we are waiting enterprising villagers arrive on the scene selling all manner of food and drinks. Most people buy something and then just throw the rubbish away onto the roadside or down into the Canyon, it is quite disheartening but seems to be the norm.

The locals buying lunch

The rubbish is just thrown out of the bus window, 30 minutes later most of the ground around the bus is full of discarded rubbish.
We know that Ian (our dinner companion from last night) was going to hire a push bike to ride to Huallanca and wonder when he will turn up. Well at around 11.30 he rides in. We have a chat for twenty minutes then at 11.50 the impatient and somewhat inept drivers start jockeying for position, engines are started, gaps are closed up, and arguments are had.

Ian catches us up on his bicycle

Finally at 12.10pm after 10 minutes of deafening horns being tooted by impatient drivers they take down the traffic barricade, and we are off and racing, well for at least a few hundred metres when everything grinds to a halt …............ again. In their highly intelligent and organised minds the traffic controllers on both sides of the roadworks have let the banked up traffic go at the same time. On the very narrow canyon road with one way tunnels, this results in utter chaos with no one willing to give in, so we are now in a huge traffic stand off.

Traffic standoff

Finally a policeman who is actually in a police vehicle in the line of traffic starts issuing orders and eventually the traffic on our side has to move to one side or back up, there is much consternation, anger and arguing. What a performance, another 45 minutes later we can move.
Click on this youtube video link to see what happens when both sides of the roadworks are let go at the same time (or cut and paste this https://www.youtube.com/watch?v=6Pmy4rd1AYA&feature=youtu.be)

However this doesn't prove to be a great joy as we are now in a huge line of traffic negotiating the tunnels on this amazing scenic road in a huge haze of dust and this continues for the next 20 km. We are caught behind a totally crazy bus driver who refuses to let us overtake him, in fact he does everything in his power including swerving from side to side to prevent it - idiot. At the next village he swerves with no indication onto the wrong side of the road and slows down to a snails pace, we assume he is pulling over to stop and let passengers off/on, so Skill accelerates to get past him (on the correct side of the road) only for him to suddenly swerve back in front of us making a un-signaled right hand turn onto a small dirt road. How we managed to avoid a collision is still beyond me. That has to be our closest call for the whole of this trip. Everyone had warned us about the taxi/collectivo/bus drivers in Northern Peru and to date we have been able to avoid disaster by riding defensively and constantly second guessing their crazy erratic driving but today was on a whole new level.
We pull over and consider turning around to catch the bus and driver but he charges off down the dirt road in a blaze of dust. Lucky he did because if I could have got hold of the driver I would have had no hesitation in pulling him from the bus and dismembering him limb from limb. I haven't experienced such unbridled anger since our trip through India. Skill asks me if I am OK, to which I respond "no". He asks me if I want to stop but all I want to do is get out of here which is what we do.
We are now finally out of the traffic chaos and can start to enjoy the ride which is stunning. However we are conscious that is now close to 2.00 pm and we have ridden less that 60 km in 5 hours. We still have over 250km to ride and if we want to get to Trujillo, we are going to be unable to stop and enjoy the spectacular scenery as often as we would have liked, and I will have to be content taking photos off the bike.

Riding the scenic Canon del Pato

Riding the scenic Canon del Pato

Riding the scenic Canon del Pato

Riding the scenic Canon del Pato
With only one stop for fuel for the bike and some Inca Kola for us, we eventually rejoin the Pan American highway at 4.30 pm and after a slow ride having to overtake countless, overladen sugar cane hauling trucks, we arrive in Huanchaco (near Trujillo) right on sunset. Fortunately we have fantastic directions to a lovely little hostel (thanks Casa Amelia), unfortunately they are full but they direct us 200 metres up the road to another beautiful hostel that does have rooms and parking.
We get ourselves parked, unload the bike and collapse. With our helmets now off we look at each other in dismay, we are absolutely filthy, dust covered monsters with big owl eyes from our sunglasses. I am surprised they let us into the Hostel. We manage a much needed shower before we head next door for dinner. As we walk into the restaurant we recognise our Dutch motor home family from Lima. We join them and another Dutch overlanding couple for dinner. A lovely way to end a pretty long and somewhat frustrating day.
Huanchaco and the Hostal Naylamp prove to be one of those places it is difficult to leave, so we don't. We spend 3 days 4 nights here doing as little as possible, the hostel is a quiet sanctuary with it's own restaurant and bar, we can even have bacon and eggs for breakfast. Everything is so easy, there is a laundry service and also a place to do your own hand-washing, our riding clothes get a much needed wash as does everything else. The simple pleasures of life. Clean clothes, good food and great company, we are in heaven.

Skill chilling out at Hostel Naylamp

Sunset at Huanchaco - these small narrow pointed fishing rafts are unique to this area. They are called caballitos. (Little horses)

Sunset at Huanchaco

Sunset at Huanchaco
But all good things come to an end and after our extended stay it is time to get back on the bike and head North, we have chosen Lambayeque as our next port of call and as we are riding the truck laden Pan American Highway through countless, disgusting rubbish strewn villages I comment that this Northern part of Peru is truly awful, the squalor, the inexhaustible rubbish piles, the men urinating and pooping (yes pooping) in the street and the anarchy of the tuk-tuks, collectivos and constant horn blaring adds to the out of world experience. Compared to the beauty of the scenery of the past few weeks it is in complete contrast. We do somehow survive these wild Northern towns and also the city of Chiclayo and emerge out the other side towards Lambayeque alive, which is somewhat of a surprise.
Although not exactly squeaky clean, Lambayeque has a charm about it, it has some lovely old buildings three gardened squares and our reason for being here, the two museums housing countless, priceless treasures. Around 3.00 we find a nice (but noisy) hotel, without parking but they do direct us to a parking station down the road. We check in and have our standard travelling lunch, tuna and tomato crackers washed down with a drink from the little shop across the road. We are replete.
In the afternoon we explore the town find the supermarket, get our bearings and find a shop selling Hot Bread which becomes our dinner. It is a long time since we've had fresh hot bread.
The following day we head out for some museum overload, the reason for visiting this town, first it is the Museo de las Tumbas Reales de Sipan. We hire an English speaking guide and have a personalised tour through the museum. The treasures in this museum are unlike any other we have ever seen and we have seen quite a few, the amount of treasures from one archaeological dig is breathtaking and to think they were only discovered in 1987.
The story goes that the locals had known for years of the archaeological sites, (how could you not, they are giant truncated pyramids slowly being eroded away by the elements) but in 1987 looters began excavating and stealing artefacts. The police were called in to secure the site and it was then that Peruvian archaeologist Walter Ava began official excavations. What he found was a cache of funerary objects and no less than 12 royal tombs filled with 1800 year old offerings of the local Moche culture. The offerings included gold plated jewellery, precious metals and stones, intricate oven fired pottery, shells and textiles . The amount of gold plated artefacts is simply unimaginable. Unfortunately we could not take photos in this museum, but later in the afternoon we visited the Bruning Archaeological Museum where we took these photos of more artefacts. To end the story, most of the original looted objects were found and returned with the exception of pieces in two private collections in Peru.
Walter Ava continues his excavations on just this one pyramid, there are three more to go.

Funery offerings - Gold Artefacts

Funeray offerings - Gold Artefacts

Funerary Offerings - This pottery was filled with chicha, a local corn based alcohol, you don't want to be thirsty or sober in the after life
We are now all museumed out but I am so pleased we stopped here to see them. The next day we hit the road for the Northern city of Sullana. It is a very hot day but it is an easy 200 km ride through the desert before arriving in Piura where we have detour after detour through the town, at one point we were riding through deep sand in the main streets and we know how much the V Strom likes sand - not. Skill once again manages to keep us upright while having to deal with the ducking and weaving trucks, taxis, collectivos and tuk tuks. After what seems like the third world streets in town we are now on a modern dual carriageway for the next 40 kms. We are sweltering by the time we arrive and after doing the usual search for a hotel with parking (including giving serious consideration to a couple of "pay by the hour" establishments) we end up in a pretty expensive (by Peruvian standards) hotel on the main road.
Somehow being soaked in a lather of sweat brings out the worst in me. The receptionist insists I check in first and then after 15 minutes and 5 goes at trying to get the credit card machine to work I finally lose it and tell her. "No we will do this later, we are very hot, we need to park the bike and get to our room NOW" The manager intervenes and says we can pay in the morning. OH What a good idea!!!!! I go out and find Skill and the bike surrounded by a pool of radiator fluid. Oh bugger. This is not going to be a good day, on the upside the hotel does have air conditioning, a pool, cable TV and a restaurant.
We eventually do get parked in the blistering sun, (it is now over 40 degrees in the shade) take everything off the bike and then it is a quick dip in the pool, a shower, lunch and a beer, which usually makes everything better, but not today. Alright lets try the air con and some CNN (where we can catch up on the news of Malaysian Flight 370 and absolutely nothing else). We now feel marginally better but what to do about our radiator coolant leak.
In the afternoon we venture out to the huge supermarket across the road. Crossing the road (the Pan American) on foot is a lesson in bravery, stupidity and intestinal fortitude. We arrive safely on the other side and marvel at the size and variety of the supermarket in this Northern dusty, dirty town. We seek out some supplies including breakfast supplies and some ice for our drinks before we take our lives in our hands and cross the road back to the hotel.
Our dispositions are somewhat improved by our icy vodka and orange drinks and we then opt for dinner in the hotel's restaurant and a night of CNN in English.
We finally go to sleep in our air conditioned room wondering what tomorrow will bring, we are leaving Peru and are off to Ecuador, trailing engine coolant behind us....
Posted by John Skillington at
08:13 PM
GMT
Recent Entries
Archives:
Archives:
Monthly
Archives:
Category
NEW! HU 2015 Motorcycle Adventure Travel Calendar is now available! Get your copy now for some terrific travel inspiration!
HUGE, 11.5 x 16.5 inches, beautifully printed in Germany on top quality stock! Photos are the winning images from over 600 entries in the 9th Annual HU Photo Contest!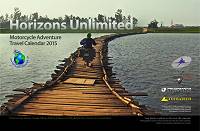 "The calendar is magnificent!"
"I just wanted to say how much I'm loving the new, larger calendar!"
We share the profit with the winning photographers. YOU could be in the HU Calendar too - enter here!
Next HU Events
NEW!

USA Virginia: Apr 9-12, 2015
Take 40% off Road Heroes Part 1 until October 31 only!
Road Heroes features tales of adventure, joy and sheer terror by veteran travellers Peter and Kay Forwood (193 countries two-up on a Harley); Dr. Greg Frazier (5 times RTW); Tiffany Coates (RTW solo female); and Rene Cormier (University of Gravel Roads).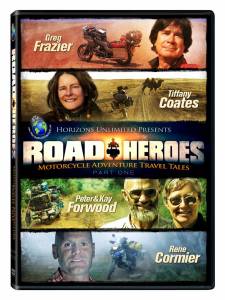 "Inspiring and hilarious!"
"I loved watching this DVD!"
"Lots of amazing stories and even more amazing photographs, it's great fun and very inspirational."
"Wonderful entertainment!"
Check it out at the HU Store! Remember to use Coupon Code 'HEROES' on your order when you checkout.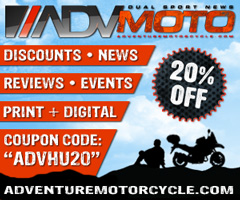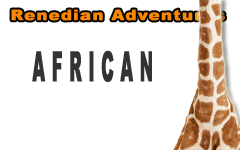 What others say about HU...
"I just wanted to say thanks for doing this and sharing so much with the rest of us." Dave, USA
"Your website is a mecca of valuable information and the DVD series is informative, entertaining, and inspiring! The new look of the website is very impressive, updated and catchy. Thank you so very much!" Jennifer, Canada
"...Great site. Keep up the good work." Murray and Carmen, Australia
"We just finished a 7 month 22,000+ mile scouting trip from Alaska to the bottom of Chile and I can't tell you how many times we referred to your site for help. From how to adjust your valves, to where to stay in the back country of Peru. Horizons Unlimited was a key player in our success. Motorcycle enthusiasts from around the world are in debt to your services." Alaska Riders

10th Annual HU Travellers Photo Contest is on now! This is an opportunity for YOU to show us your best photos and win prizes!
NEW! HU 2014 Adventure Travel T-shirts! are now available in several colors! Be the first kid on your block to have them! New lower prices on synths!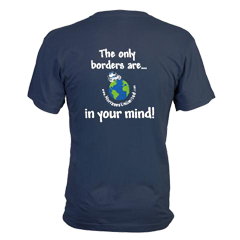 Check out the new Gildan Performance cotton-feel t-shirt - 100% poly, feels like soft cotton!

What turns you on to motorcycle travel?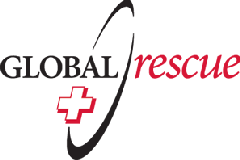 Global Rescue is the premier provider of medical, security and evacuation services worldwide and is the only company that will come to you, wherever you are, and evacuate you to your home hospital of choice. Additionally, Global Rescue places no restrictions on country of citizenship - all nationalities are eligible to sign-up!
New to Horizons Unlimited?
New to motorcycle travelling? New to the HU site? Confused? Too many options? It's really very simple - just 4 easy steps!
Horizons Unlimited was founded in 1997 by Grant and Susan Johnson following their journey around the world on a BMW R80 G/S motorcycle.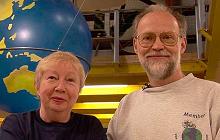 Read more about Grant & Susan's story
Membership - help keep us going!
Horizons Unlimited is not a big multi-national company, just two people who love motorcycle travel and have grown what started as a hobby in 1997 into a full time job (usually 8-10 hours per day and 7 days a week) and a labour of love. To keep it going and a roof over our heads, we run events (22 this year!); we sell inspirational and informative DVDs; we have a few selected advertisers; and we make a small amount from memberships.
You don't have to be a Member to come to an HU meeting, access the website, the HUBB or to receive the e-zine. What you get for your membership contribution is our sincere gratitude, good karma and knowing that you're helping to keep the motorcycle travel dream alive. Contributing Members and Gold Members do get additional features on the HUBB. Here's a list of all the Member benefits on the HUBB.
Books & DVDs

All the best travel books and videos listed and often reviewed on HU's famous Books page. Check it out and get great travel books from all over the world.

MC Air Shipping, (uncrated) USA / Canada / Europe and other areas. Be sure to say "Horizons Unlimited" to get your $25 discount on Shipping!
Insurance - see: For foreigners traveling in US and Canada and for Americans and Canadians traveling in other countries, then mail it to MC Express and get your HU $15 discount!
Story and photos copyright © All Rights Reserved.
Contact the author:
Editors note: We accept no responsibility for any of the above information in any way whatsoever. You are reminded to do your own research. Any commentary is strictly a personal opinion of the person supplying the information and is not to be construed as an endorsement of any kind.
Hosted by: Horizons Unlimited, the motorcycle travellers' website!
You can have your story here too - click for details!