March 03, 2013 GMT
Pucon to San Rafael
Our days in Pucon are quite blissful, our first morning we awake to a beautiful sunny day and although it is very hot, we have a piscina (pool) to cool off in, the views to Volcan Villarica are uninterrupted and quite spectacular, although it is not puffing out any smoke.
We do the usual chores, washing, mending, and research. The most exciting thing about Pucon is the huge amounts of different foods available, we score Burrito mix and Petaks Tikka Masala curry sauce, heaps of fruit and veges, we are in seventh heaven. Actually Pucon is quite a pretty little town and unashamedly touristy.
The following day is even hotter, but good old Volcan Villarica decides it will have a bit of a huff and puff for us, check out Skill's photo. We don't venture far from the camp site and I make use of the pool to cool off.

Volcan Villarica huffing and puffing

Copacabana camp ground at Pucon
Skill does a bit of bike maintenance cleaning the front sprocket area finding that our local Suzuki Dealership at home didn't install the rubber seal on the clutch actuator at the last service, that's strike 2 as they had also forgotten to do up the radiator hose clamp which was the cause of our leak found at John and Annettes in San Rafael some months ago. They go for strike 3 when Skill cannot get the axle nut off the rear wheel to adjust the chain. After much blood, sweat and tears he manages to lever it off.

Skill does some bike maintenance

This should have a rubber seal, its now packed with grease until we get a new one.

Our last day in Pucon we do manage to make it into town, wander the streets and find ourselves a very expensive margarita slush puppie, but it was worth every cent. It looks like summer has finally arrived in Chile, less than a week ago we were freezing in El Bolsen.
We decide we will start to head North but are really a bit over dirt roads so take the paved long cut to Cunco where we luck in on the cutest camp ground yet. We have our own little enclosure, complete with power, covered area, water/sink and fire place, and wifi. Oh I forgot to mention the piscina (pool). We also have company in the form of Mr Ed the inquisitive Donkey, not to mention an array of horses and alpacas. This camp ground is about 5kms from town so Skill does have to ride into town each day to shop which I think he quite enjoys.

Mr Ed says hello

We spend 3 nights in this little haven as it is our kind of camp ground, very quiet, a few Chilean families entertain us with their antics, but we just take care of ourselves, that is we just turn the gas on at the toilet block if we want to have a hot shower. We help ourselves to wood offcuts (from where they are building a new cabana) when we want a fire. We could have easily stayed longer but thought we should move on to Curacautin.

We enjoy a camp fire at night

But which road to take, the long way around and up the freeway on a paved surface or the shorter ripio alternative through the stunning Conguillio National Park.
Well of course you know which road we take, the ripio alternative which was quite pleasant and lulled us into a false sense of security. We can return to the paved road just before we enter the National Park but the ripio road seems fine so we continue on.

Lovely roads at the beginning of Conguillio National Park

For a while all is fine, but as South American roads do, it turns to SH**!!! We are suddenly on a rough 4WD dirt track covered in rolly lava rocks with really steep ascents punctuated by deep gravel and powdery dirt. We get into a few tank slappers but manage to stay upright - just.

Stopped to recover after a rough ascent

Volcan Llaima and Monkey Puzzle trees

At the next few ascents I get off and walk up trying to talk Skill through the best track up. Now what goes up must come down, and the 4WD track down is even worse (a dirt bikers dream, but we are not on a dirt bike). Once again I get off and walk the track down using the intercom to talk Skill down the least difficult path. Skill turns the bike off, puts it in gear and uses the clutch to help brake downhill but its so steep in places that the bike is sliding downhill with both wheels locked. This goes on for the next 45 minutes and when we are nearly down the steepest part I walk off again telling Skill it is starting to look a bit better when I hear a voice in my helmet saying "Lan I'm over". Oh Buggar! I dump my helmet and jacket and bolt back up the hill (I left the camera in my jacket so no photos) where I find a very hot and sweaty Skill uninjured but the bike is on its side facing downhill resting on a pannier, crash bar and handle bars, with the rear wheel uphill and well and truly up in the air.
After taking off one pannier, tank bag and assorted gear, we wrestle with the bike for about 5 minutes trying to get it up but with the back wheel off the ground, every time we lift the bike a little it just slides down the steep hill on its side. We can hardly stand on this hill without sliding ourselves. We do eventually mange to get the bike upright, sheer brute force and adrenalin I think. After a bit of a rest we reload the bike down the hill, let the tyres down some more and finally continue the downhill descent, me on foot and Skill on a slightly scratched but otherwise undamaged bike. Perhaps I should mention it is now 37 degrees. It took us over 2 ½ hours to do that 40 km section most of that for the maybe 2 km descent...... it really did look fine on the map!!!

We reload the bike

As soon as we finish this bad down hill section the road is fine again, still ripio but otherwise good, so we continue on easily, hot and tired but both fine. We pass the amazing lava fields of Volcan Llaima, which last erupted on New Years Day 2008.

An old lava flow from Volcan Llaima

and continue on to join the sealed road at Curacautin where we refuel, put air in the tyres and ride 30km towards the Argentinian border where we have been recommended the Suizandina Lodge. We find it easily and my theory of a crap day always ending well is vindicated. There are storm clouds building and thunder booming off the mountains so we opt for a room, quickly shower and find 2 icy cold beers and chill back to enjoy our surroundings.

Storm clouds build

The local residents

Panda the Llama
This lodge has a reputation for great food so that night we lash out and have the restaurant dinner............. and boy oh boy was it worth it.

Skill enjoys his salmon dinner
Surprisingly, we have a late night chatting to the mainly German tourists who share our lodgings. The following day we enjoy the best breakfast we have had since our arrival in South America before a day of computer blogs and tyre research (we need new tyres). In the afternoon we do a hike through the forest surrounding the Lodge, it is a lovely walk amongst the Monkey Puzzle trees. Once again there are storms all around and it feels like a hot, and oppressively humid Queensland afternoon.

Walk through the forest

After some research about Heidenau tyres Skill discovers he can get them in Santiago about 700 km north or Osorno about 300 km south, so a decision is made, we will head South again, a much easier option than going North to Santiago, where we have already spent a week and seen the sights, not to mention the crazy capital traffic, parking and expensive accommodation.
We leave late in blistering temperatures and ride South mostly on the freeway, the bike is playing up really badly again and won't idle and keeps dying at every toll-gate we go through, so we stop at a Copec to refuel and Skill pulls the bike to bits in some shade. Once again we are hot and frazzled. A lovely truck family (Dad the driver has his wife and four kids with him) are having a break next to us and seem to be quite concerned about us and come to our aid with iced water and cups, the kindness of strangers.

Skill trying to diagnose our fuel and idling problem
It is Saturday and the motorcycle shop in Osorno will not be open until Monday, so at this point we decide it is too hot and windy and will likely be the same or worse in Osorno. Also we are sick of the freeway so we head towards the mountains to the Lake town of Panguipulli where we hope it will be cooler. We camp on a steep terraced campsite (we slide to the bottom of the tent every night) but it has impossibly gorgeous views.

Our camp at Panguipulli, it has been another hot day

View from the camp, oh it's just another lake and another volcano

We awake to another hot day on Sunday so stay put in our shady campsite. Monday arrives and we pack up in slightly cooler temperatures and ride towards Los Lagos then down the freeway to Osorno. It seems Osorno does not have a lot to offer in the way of sights but we do find the shady but noisy Municipal camp site on the outskirts of town beside the freeway before Skill heads out to find the bike shop which is thankfully quite close by. I decide to stay with our camp as there are people everywhere, the public pool is located within the camp grounds and as the temperatures hits 36 degrees in the afternoon the place is packed. Skill has a successful afternoon securing two new tyres to be fitted in the morning, finding oil for an oil change, 2 empty oil bottles to drain the old oil into, a lavadoria to clean the bike AGAIN, money from the automatic teller and food for dinner. All in all not a bad afternoon work while I sat in the shade at the camp ground!
Back at the camp ground it is a circus, a pine tree has come down in the strong hot winds the previous day, not that far from where we set up camp and what seemed like most of the municipal workers of Osorno arrive in beat up old pick-ups to cut it down and clean up. Work place health and safety in Oz would have had a fit, a fully running chainsaw is tied to a rope and lifted up to a guy who is clinging to a branch up in the tree, he starts to chainsaw the branch but the chainsaw coughs and splutters and dies, the chainsaw is lowered back down to the ground and restarted before once again being hoisted back up to the awaiting guy. Repeat 8 times. By this time there is much consternation and I would suggest swearing in Chilean. Why do chainsaws always seem to have this effect on people?
It takes them all afternoon to get part of the tree down in between 10 minute breaks every 30 minutes!!!!! Well it is hot I suppose. Then the workforce take the chopped up branches away one small branch at a time, this takes another couple of hours until it is nearly dark. This process then continues long and loudly the following morning. Ah the Serenity?
Next day I stay put at the camp ground again while Skill goes out to get the tyres fitted, a lesson in patience as it takes them 3 hours to put on two new tyres, we now know why they charge $40 Aus to fit the tyres (Skill reckons Rob from Tyres for Bikes could have changed at least 6 sets of tyres by himself in that time). Meanwhile Skill removes the non-standard oiled foam air filter and gets them to clean and re-oil it in the workshop (1 hour, no exaggeration, but thankfully only charged $10 Aus). It was absolutely caked with dust and dirt, sand and bugs.
Skill eventually makes it back to the camp ground with new tyres, a clean air filter and he has also managed to buy new spark plugs and oil filter. An afternoon of bike maintenance ensues at the camp ground, an oil change and new spark plugs fitted, before we manage a sumptuous sweet and sour chicken dinner cooked on the gas stove.

How many times has this bike been apart in the last few weeks?

Since we have come this far south again, we decide to keep going south. We leave Osorno at a reasonable hour and head to Puerto Octay on the shores of Lake Llanquihue, it is only a 50 km ride so we continue on, trying to find a non existent camp ground, it is still early so we decide we will do a loop ride around the second largest lake in Chile and back to Puerto Octay. I am a little nervous about this as there is a reasonable section of ripio according to the map, and we have to ride through a National Park beneath Vulcan Osorno, does this sound familiar???? I shouldn't have worried as the map was wrong and it is now all paved and a beautiful ride with great scenery.

Loop road around Lake Llanquihue under Vulcan Osorno

Vulcan Osorno again
So we arrived back at Puerto Octay unscathed. There we found the camp ground easily but were gobsmacked at the price, US$30.00 for a fairly ordinary camp ground in a very small village, but in the end decided to stay as we got chatting to another English traveller. Helen and her husband have been on the road for two years but are currently stranded waiting for a new clutch for their Land Rover. As is the way with travellers we chatted late into the evening.
We didn't leave until after lunch and had decided we would head back to the Cunco camp ground as it was in the right direction, they had wifi and we needed to get the new reciprocity tax thing sorted out before we crossed back into Argentina. However the bike is really playing up again and is running on only one cylinder half the time, once again it is a roadside stop to try and diagnose the problem. Things improve a little but we still conk out at every toll stop. On arrival back at San Pablo campground we nearly decided not to stay as they have a summer camp of about 200 children staying, not the serene quiet place we had left a week ago, but stay we did and it wasn't too bad except for the loud bad music and the line-up for the limited showers.
Just as we had put the tent up a cyclist rode in, it was Olivier who we had met at the camp ground in El Calafate before Christmas, another late night but this time around the campfire, it was great to catch up on his travels. He also told us the reason for the border closure between Bariloche and Osorno, (in our last blog we could not cross here so had to go to Junin de Los Andes border where we had to queue for 3 hours) apparently the Aduana Building on the Chilean side had burnt down on New Year's Eve, this also explained the reason for the insane traffic, fuel queuing and the long wait at the border. Junin de Los Andes was the next closest border crossing to the Bariloche one, one of the main borders between Chile and Argentina. Suddenly it all made sense

Saying good bye to Olivier
In the end we stayed for three nights as we were joined by a lovely Swiss couple and their two young children, they were delightful company. Skill also pulls the bike to bits to try and find the answer to our engine problems. He removes the airbox looking for a possible air leak, but none was found, then pulls off the fuel line and the external fuel filter to check it. He doesn't find anything conclusive but when the external fuel filter is shaken and back-flushed the fuel was very dirty, suggesting we got dirty fuel somewhere. Skill also suspects there could have also been a small kink in the fuel hose, so modifies things a bit to hopefully prevent this happening. When the bike is back together it runs perfectly but is idling at much higher revs than before, a small adjustment fixes this. Skill now suspects that a fuel restriction was the problem, if due to a kinked fuel line this should now be fixed, if due to a blocked filter we will have to buy a replacement. The non-standard fuel filter arrangement on our bike uses a car-type fuel injection filter fitted external to the fuel tank, so any fuel filter of similar size and specification will work and thus should be easy to find a replacement (this being the main reason for this modification). Good news is the bike seems to running fine again for the moment, even with the old fuel filter.
Meanwhile back at our camp with the never-ending doov doov music, 200 children and the declining cleanliness of the toilet block at the camp ground, we decide to move onward and upward. It was also at this time we got the news of the deepening flood crisis in Queensland, our home state. After making contact with our family and friends to make sure everyone was safe we felt more comfortable to move on.
We did manage to sort out the reciprocity tax thing and to pay it online but not before an hour of trying to deal with a website that was more off line than on and cost us $100 US each. Very frustrating!!!! However we still have no access to a printer to print the receipt.
We head North towards Suizandana again as it is close to the Argentinian border where we will cross back to Las Lajos and then on to John and Annette's finca (farm) at San Rafael. However forewarned is forearmed and this time we don't take the shorter ripio road through Conguillo National Park from Cunco to Curacautin. (I wonder why) We take a lovely paved ride out to the freeway which we use for about 100 km before retracing the road back to Curacautin, which is also a nice ride. This time we arrive at Suizandana unscathed and check in to camp for three nights.
It is a beautiful place to camp, so quiet and serene compared to the school camp. Once again we make use of the restaurant for a couple of nights, and this time we really do chill back, I read three books from their library, Skill catches up on emails and keeps an eye on the developing flood crisis, we do absolutely nothing, not even the washing. On our second night of camping a huge storm develops in the surrounding mountains and it looks like we will get wet but it skirts around us and we enjoy a beer while watching the black clouds build over the volcanoes. This is definitely volcano country, we are camped within sight of three of them, the biggest being Volcan Llaima, the one we rode past on the first journey here.

Storms and beers
After three nights we leave our cool haven and get the lovely staff at Suizandina to print out our reciprocity tax receipts before we leave, but really don't expect we will be asked for them. We take the ripio road up over the pass as we are not too keen to use the 4 ½ km tunnel, the longest in South America. Apparently it was built as a railway tunnel then they decided to bitumen it and use it for cars/trucks/buses. It is one way with no ventilation, no exits and no safety!!!! The ride over the ripio pass was steep but generally in good condition and the views were fantastic, so glad we took the slower but more scenic road rather than the tunnel.

Ride over the pass

We rejoin the sealed road on the other side of pass and reach the Chilean border crossing which is nice and quick before riding on for a further 22km over the pass to reach the Argentinian border crossing, and again a great ride with perfect bitumen sweeping corners and spectacular views. All proceeds smoothly at Argentina border, until they start asking many questions (in Spanish) and are gesticulating wildly. Finally we realise they are telling us we need to pay the reciprocity tax. We are very surprised that they asked for it, but they are even more taken aback when we produce our printed receipts. "Bueno Bueno" is the reply. So fellow Australian, US and Canadian travellers, seems like we will be asked for our reciprocity tax receipts at Argentinian land borders.
It is a beautiful ride to Las Lajos where we camp at the Municipal camp ground, again, as we stayed here on our way south last October. We spend a lovely evening with a Chilean motorcyclist, a professor teaching history/philosophy (we think) in Concepcion, before watching a huge storm pass to the North of us. Thunder and Lightning everywhere.

The Professor and his 125
Next day we decide to stay put and in the evening are joined by a great German couple travelling in a wicked camper, yet another late night of chatting.
We get away the following day and ride up the paved road to Neuquen, it is a fairly nice ride but as is the way with bigger cities we get lost and end up going over the toll bridge which is free for motorcyclists but we get an earful from the 10 year old attendant (well she looked about ten) as we should be in the outside lane which is specifically for motorcyclists, apparently we should magically know this, as usual there is no sign telling us "Moto" or a picture of a motorcycle. Fortunately we can squeeze around the toll gate and we are free to find our way to the non signed road to 25 de Mayo, also the main highway North. It is at this point that the bike decides to play up again. After another 250 kms the wind picks up and the clouds start to close in so we opt for an expensive motel room in Catriel. A quick visit to the supermercado and it is beer and pekada (tapas) in our room.
Next day is a reasonably long ride through the Pampa to San Rafael, before we leave Catriel Skill buys a fuel filter, this project takes him an hour and a half, I wait with the bike and wait and wait, I fear he has been kidnapped by the fuel filter bandits. We leave quite late and ride the 200 kms to Santa Isabella, the bike is playing up again so Skill puts in the new fuel filter in and hopes for the best. It is another 260kms to San Rafael and we arrive at John and Annette's finca around 6.00pm.
It is lovely to be back among friends, we end our day chatting with John, as Annette is babysitting a friend's house. We will see what tomorrow brings.
Posted by John Skillington at
03:01 PM
GMT
March 13, 2013 GMT
Finca Fun – San Rafael
Our first day on the farm is a reasonably quiet one, it is Sunday and we help John with a few odd jobs before Annette arrives home later in the afternoon, a late night of catch ups, drinks and tall stories is the order of the day.
The following day we head down the farm for a morning of tumble-weed weeding, the weather is oppressively hot and sticky, so by lunch time it is time for a siesta and a swim. In the late afternoon we return to the farm for a bit more work. This is the pattern of events for the next week. Skill helps out on the farm, driving the tractor, whipper snipping (strimming if you are British) and becomes the self-appointed pool man. I do what I can on the farm and help Annette in the house and with meals. It is a reasonably busy time as the plum harvest is approaching. However there is always time for an evening asado and evening drinks and we three (Skill, Annette and I) even learn to make bread in the wood-burning adobe oven outside.

Time for an asado – Skill and Annette

John and Annette – evening drinks

For the first week there are huge storms in the area nearly every night. Hail storms in summer are a big problem for the San Rafael Mendoza area, John and Annette tell us that most farmers expect to be completely wiped out by hail once every four years. This area is such a food/wine bowl that the Argentinian government and the biggest Bodegas (wineries) can't afford to loose crops, so fund hail planes. They send up planes that release silver iodide into the storm, which forms particles that the moisture attaches to, so rain falls quickly and doesn't form hail. Skill says this science is not proven but John (as in John Green not Skill) said he believed it worked as he had seen too many hail storms turn to rain for it to be coincidence. The farmers also have what are essentially rocket launchers on their farms that they fire off during the storms based on the same principals. While we were there, the planes went up nearly every second night. Being a farmer's daughter I would be a bundle of nerves on these stormy evenings, I know what it is like to lose your livelihood in one storm. John and Annette were quite philosophical about it, "What can we do about it, have another drink Lan." Fortunately only one storm hit the farm while we were there and no hail.

Storms build up nearly every night - view over the plum drying racks

Don't worry, have another drink Lan
Although the finca (farm) is a small one by Australian standards it is very labour intensive and John and Annette (and fellow motorcycle travellers) have worked tirelessly to turn it from a run down farm to a productive going concern, especially when a couple of the newly planted orchards of plum trees are fully producing in a couple of years. The 15 hectare farm produces mainly plums, with a smaller amount of grapes and walnuts, but there is a myriad of other fruit trees on the farm. One of the biggest jobs that happens every week is the watering of the farm. This part of Argentina is essentially a desert with less than 10 inches of rain a year, that is why agriculture relies so heavily on the labyrinth of irrigation channels, with water from the Andes.
Every six days the farm has an allocated 24 hours of watering, where water is diverted from outside canals onto the farm by a series of gates and channels. It requires constant monitoring, even during the night as the smallest channels beside the orchard trees and vines become clogged with weeds and soil restricting flows in some areas and increasing it in others when it needs to be as even as possible. This requires the manual use of a large hoe to open up or restrict each channel for the entire 24 hour allocated water day. The other problems associated with this watering system, is it is very open to theft which happens on a regular basis. That is people up-stream pilfering water when it is not their turn by opening the water gates onto their fincas.

Part of the channel watering system

In the following week, the four of us pile into the old ute (pick up) and head into town for a days shopping, off to the farmers market (for bulk fruit & veg), the wholesale supermarket, normal supermarket, the carniceria (butcher), the fish market, two gasoline stations (because John needed diesel for the tractor and there is a 20 L limit per purchase for drums) and finally the wine shop. All of this has to be done between 8.30 am and 12.30 pm before everything closes for siesta, it makes for a manic day in town because nothing happens fast in Argentina.
On another day Annette and I have a girl's day in down town San Rafael, we catch the local bus into town and have a day out, I buy some replacement shoes and Annette hunts down a trophy for the golf day she has organised.
The following day we join the golfers (after their golf game) at the San Rafael golf club for lunch, it is quite a posh place and we enjoy the afternoon sitting and chatting with John and Annette's friends, mostly expats and some Argentinian.
It is in this second week that we are joined by Mattheiu, a young French Canadian motorcylist who is nearing the end of his journey. He stays for the week and helps out while trying to organise the sale of his bike. John and Annette's friend Tom (who runs a rice farm in Peru) also pays a visit during this week.

Mattheiu and his bike.

The boys seem to get an enormous amount of work done in the week, as does Annette.

The boys (Skill, John and Tom) putting out the plum drying trays

I guess no farm would be complete without animals and John and Annette have a myriad of them, 5 eccentric dogs, three of them rescued from the streets – Rita, Posh, Mo, Blackie and Rosie. Three ducks including One Wing who was egg sitting, 2 geese George and Mildred who frequented the pool area everyday much to Skill's chagrin as he was now the self appointed pool man.

George and Mildred, the pool geese

Then late one afternoon, John and Annette's Argentinian neighbours Jose and Gladys turn up on their moped carrying a suspicious looking package. Inside was a tiny white kitten, a much needed new rat-catcher for the household. She was a dear little soul and seemed to attach herself to Skill immediately. John and Annette both admitted to not really being cat lovers, but a rat catcher was definitely needed with all the dried plums and walnuts that get stored near the house.

The new kitten "Kitty" asleep in the grapevine

In the next week, work continues on the farm as the plum harvest gets closer, the drying racks are finished off, and there is more whipper snippering, weeding and slashing done. We also manage to get jams and soups made from the huge amount of fruit and vegetables that the farm produces, Annette has a stockpile of pickles, jams and conserves she keeps to see them through the year.
On Friday John and Skill head into town to do more shopping, we girls stay put at the farm. The boys return frazzled but with a fair amount of success. Poor John has had to deposit a cheque at the bank, they arrive at 8.00am and take a number, John queues and is finally served at around midday, this is just to deposit a cheque, nothing complicated! This is just a way of life in Argentina, you queue for everything, post office, bank, supermarket, and I can't imagine what it must be like at the social security offices?????????
On Saturday evening we head off to a friend's birthday party and enjoy a lovely night with John and Annette's friends. It is a late finish and we continue to chat over a few drinks when we get home, bed at around 3.00 am. Next morning we wake at around 10.00 am and find that John and Annette are already down the farm picking plums, we didn't even hear the old tractor start in the barn next to our bedroom – ooops.
During our last week, we all take a day off work and go for a ride up the beautiful Valle Grande. It is a great days ride and we enjoy a picnic lunch by the river before returning home in the late afternoon. The pictures tell the story.

Annette - intrepid biker gal

Dam - Valle Grande

John and Lan chilling. Graffiti or street art?

The mob squad - assassins for hire???

The girls - Lan and Annette

Panorama Valle Grande

Beautiful rock formations and colours

Stopped for a chat

A bus approaches

Our lunch stop

It is also during our last week that the evening storms return. It is a busy week as the plums are starting to fall off the trees so the four of us begin to pick these 'first fall' plums in amongst other assorted jobs that still need to be done. Between us we pick 2 tonnes of plums (Annette is the "gun" picker, I have no hope of keeping up with her) and get them onto the dying racks where they are covered with plastic, in a week or so they will be prunes. It is a fairly time consuming business, all the trees need to be individually shaken and the plums then picked up "off the floor" by hand. Apparently the professional pickers lay down netting, shake the trees and collect the plums by bringing the netting together and tipping the plums into the boxes. As it was only the beginning of the harvest only a small percent of the plums are ripe and falling, so it was not worth our while to use the netting yet. A team of professional pickers still need to be found as the harvest proper will begin in the following week. John estimates there will be 30 to 40 tonnes of plums to be picked.

Loading the plums onto the drying racks

The plums are covered with plastic to help with the drying process
On our second last night at the farm we are invited to Juanan's Bodega/Finca up the road for a birthday dinner. Jose and Gladys are Juanan's managers. We arrive at 9.30 pm, there are huge storms all around and it makes for a spectacular light show. We have dinner in their newly built winery barn, we tuck into Gladys' home made empanadas (the best we have had), a young pig cooked in the adobe oven and salads and bread. We also get to sample Juanan's wines (made by Jose) and pink champagne. It is only their second year of production, but the wines are really quite nice. It is a "pinch me, I can't believe I'm here" evening. We arrive home at 2.00am and poor John has to continue with the watering through the night as it is their water day. Skill and I have another huge sleep in while poor old John and Annette are sweltering in the heat picking plums, I guess we just don't have their stamina.
We finally do make a decision to leave on the following Saturday morning, the 2nd March, also the 7th anniversary of John and Annette owning the farm. We think we will head for Tupungato, but really aren't too sure. We will see where the road takes us.
We cannot thank John and Annette enough for their hospitality. They are a great hard working couple who have shared their lives and farm with countless motorcyclists from all over the world. They believe it is their way of indirectly paying back the people who helped them on their three year "around the world" motorcycling odyssey.
We came for a week and stayed for a month, we came as strangers and left as friends, do I need to say more.
Note: If any motorcycle travellers wish to experience life on a farm in Argentina and are interested in visiting and working on John & Annette's finca near San Rafael, refer to Annette's post on Horizons Unlimited HUBB forum for all the details. (http://www.horizonsunlimited.com/hubb/travellers-seeking-travellers/argentina-accommodation-board-offered-exchange-68716)
Posted by John Skillington at
07:07 PM
GMT
March 21, 2013 GMT
San Rafael to Cafayate
It is Saturday 2nd March and we finally decide that we need to get on the road again but feel rather guilty leaving poor John and Annette with 40 tonnes of plums to harvest, our timing was probably not the best, but hope we provided some help with all the pre-harvest preparation jobs.
We make the short ride into San Rafael where we attempt to get some money out but with no success at all, after lining up to try 4 ATMs we realise it is not the usual Argentine ATM 'no cash' problem. Our card of choice is not working! After a cafe lunch and a bit of internet time we discover our bank is off-line, hmmmm well at least the problem is diagnosed, time for a different card but we hate using this one as they charge us a whopping $10.00 per transaction and you can only take out a maximum of $200.00 AUD in Argentina, oh well needs must.
Onward and upward we retrace our ride up Ruta 140/40 to Tupungato, a fine champagne grape growing area right below the Andes, the scenery is breathtaking, Mount Aconcagua looms like a huge monster in the background – it is like being in a painted movie set. We are really happy to see these beautiful mountains again and I say to Skill, "they make your heart sing"
We stay at a hotel right in the middle of town, only because they have secure parking and wifi, we have a bit of catching up to do. Other than that there would be no reason to stay in this 1970s once grand hotel, it is very tired looking and there are more staff working there than guests staying. However the staff are lovely and on the second morning at breakfast a Manuel (Fawlty Towers) look-a-like introduces himself "elo, my name is Pablo, I speak eeenglish, if you wish food I will be pleeesed to serve you"
From Tupungato it is time to ride and we put in a fairly long day (well for us anyway) to Villa Mercedes, the ride is fairly boring as it is along mostly freeway with many trucks. Around Mendoza it is harvest time and we are constantly dodging really old heavily laden relics carrying grapes and plums to the processing plants and Bodegas.
We make it to Villa Mercedes around 5.30 and after checking out a couple of dodgy hotels we opt for the oldest, most run down Hotel Espana, the rooms are very basic but clean, there is hot water, the owners are very accommodating and the bike is secured in a garage out the back. The hotel layout is exactly like those we stayed at in Spain some years ago, rooms set around a marbled courtyard. This building would have been gorgeous in its hey day but would now take a huge injection of money to bring it back to its former glory.
We have dinner at a place around the corner and half way through dinner a young dishevelled looking boy aged about 11 or 12 appears at the window, he is begging; not for money, but for food. The table beside us give him a sandwich and I make him a chicken and tomato roll. Begging for money is one thing that we are fairly immune to these days, but begging for food is quite another, it is a very sobering moment. He was a polite young man thanking us for the food, eating it outside on the footpath and leaving as soon as he finished his sandwiches. You sometimes forget that although Argentina is a place of haves, but there are many, many more have nots. There is a facade of wealth but there is a huge underbelly of poverty. We return to our room around the corner feeling a tad overwhelmed.
Next day after Skill does a quick hunt and gather for breakfast, we refuel and hit the road. It is a lovely ride along gum tree lined roads, in some places we did a double-take it looked and smelled so much like Australia. The road is not in great condition but the traffic is fairly sparse so we can overtake the trucks easily. So far our experience with Argentinian truck drivers has been a positive one, they often indicate to let us know when to overtake and they always give us a "Hello" (they flash their lights or toot their horns). This is in complete contrast to their car driving brothers who are completely hopeless, they either want to tailgate, overtake in dangerous places or drive up the middle of the road. Watching them corner is hilarious, 7 times out of 10, they will come into a corner doing 120km/h or more, brake right at the apex and then drift uncontrollably onto the wrong side of the road.
We turn off the main highway North and head towards Villa General Belgrano, a very kitch, but pretty German village, we check out the hostel there before having lunch and deciding we will continue on to Alta Gracia. It is a great twisty ride through the mountains and valleys. After our usual long hunt for a hotel we luck in on the Hostal Hispania. Although not cheap this is by far the best hotel we have stayed at in Argentina. The place is just gorgeous, two nights is in order I think. The day has been a scorcher so we have a shower and secure ourselves a position on the veranda overlooking the grounds and the pool. It is time for a cerveza.

Skill enjoying a beer

The Hostal Hispania and grounds (very different to the Hotel Espania)

That evening we are about to head out for dinner only to discover that the restaurant attached to the Hostal has a huge smorgasboard buffet set up consisting of mainly seafood which is a rare find in Argentina. We decide that we will give it a shot, what have we got to lose. We grab our tray and plate, take what we want, they weigh it and we pay accordingly, Now comes the catch, all the food is cold and we have to microwave it, food poisoning is looking more promising!!!! The place is packed with well healed Argentinians so we figure we might be OK. All in all it was a great reasonably cheap meal and we did survive, but I couldn't help but make the contrast to the stark realities of a hungry child the night before.
Next day we are pleasantly surprised yet again, a huge buffet breakfast is on offer, we sit on the verandah enjoying our coffee, pastries and fruit, before pilfering some extras for lunch and heading off to the Che Guevara museum. Alta Gracia was the childhood town of Ernesto Guevara. The family moved to Alta Gracia from Rosario when Ernesto was a young child to try and ease his asthma. They lived in a few houses in Alta Gracia from 1932 to 1943, but Villa Nydia was their main residence. We spend a good few hours looking through the museum, which did have English translations. We know our LP guidebook is out of date for prices in Argentina, we usually double or triple that listed, however the LP lists entry at 5 pesos ($1 AUD) and we were charged 75 pesos each! We could only think that Che would be turning in his grave since he fought for justice for the poor. Poor Argentinians wouldn't be able to afford this fee!

Skill at the Che Guevara Museum

The Ponderosa II (Norton 500) look a like at the Che Guevera Museum

Lan and Che

Not the usual photo of Che

Once again the day is very hot and we seek the sanctuary of our air conditioned room for a few hours after lunch before heading out to the Jesuit Museum in the middle of town. In 1643 the Jesuits built a huge working estancia run by slaves to finance their university in the nearby city of Cordoba. The Jesuits were expelled in 1767 and the estancia fell into disrepair until it was briefly inhabited in 1810. Today the main buildings have been restored and turned into a museum. All in all a really interesting day.

The Jesuit Estancia

Sadly we leave the peace and quiet of the Hostal Hispania and ride a 100 km to the town of Capilla del Monte famed for it's mystic mountain that draws lots of new-age believers and UFO fanatics. I can't say it inspired us to great things. After all the luxury of the past two days we camp in the Municipal campground with a couple of hundred dogs and assorted cats, the usual bad, loud doov doov music and the constant smell of asado fires. Skill hunts and gathers and we have an early dinner before a very hot and humid nights sleep.

Setting up camp at the dodgy Municipal Campground - Capilla del Monte

Next day is overcast but still quite hot and very humid, we pack up and get away late, part of the problem being the cerveza bottle "RETURNO SAGA".
In order to buy the local beer (Quilmes and Andes) in a reusable bottle in Argentina you must have a bottle to return before you can buy a bottle of beer, now this is a bit of a problem for us on the motorcycle, where do you carry a glass beer bottle??? So whenever we stop for the afternoon in a town, we have what we now call "the returno saga". Sometimes they will just refuse to sell you a beer without a returno bottle. Other times they make you swear on your grandmother's grave that you will bring the bottle back. Sometimes they will charge you an extra price for the bottle which they will sometimes refund to you when you bring the bottle back with the docket and sometimes they will charge you a smaller extra amount that they won't refund when you bring the bottle back. You never know what combo you will get. Of course the much more expensive beers like Heinekin and Stella don't have the returno saga attached to them. Sometimes it is just easier but more expensive to go to a cafe and have a beer there.
Anyway on this particular morning we have to return the said bottle to the supermercado, where I queue for 10 minutes only to be told that I should go to the 'recepcion', where upon it takes them another 10 minutes to process my request. After signing three (I am not exaggerating) bits of paper I leave the supermarket 8 pesos richer (about $1.40 AUD). Why did I bother you ask, I am still asking myself the same question.
So after a trying start to the day we finally get on the road. It is an awful, uninspiring ride with temperatures in the high 30s. It is 450 km of flat, straight, dry road, with only the occasional dusty, rubbish strewn village to break the monotony. At one point we ride across the Grand Salt flats and I think 'I should take a photo', but I am so hot, tired and soaked through with perspiration that I cannot be bothered. And of course the bike which has been running perfectly for the past month is now playing up badly again in the heat.
By about 5.00pm we reach the town of Frias, the bike won't run properly, it is over 40 degrees teamed with oppressive humidity and there are storm clouds everywhere. We opt for the most expensive hotel in town with tantalising promises of air conditioning, a pool and restaurant. Well 1 out of 3 wasn't bad I suppose, the mystery pool never appeared and after two room changes, up and down countless steps we finally had a prison room (no windows) with air conditioning. Fortunately it was so bloody hot as there is only barely tepid hot water and the huge shower head breaks off and hits Skill in the face when he tries to adjust it! The surly staff were so full of their own self importance they couldn't be bothered to get out of their own way. And all this for a price more expensive than the gorgeous Hotel Hispania in Alta Gracia, go figure. We stayed in our room, cranked up the air con, found a cold beer and waited for the huge storm to hit – but it never arrived unfortunately. We eventually found the restaurant downstairs opened at 9.30 pm so had a pizza and retired for the night.
Up and at em early, we wanted to get out of this place and we were on the road by 9.00am, sadly we cannot recommend Hotel Simon in Frias, overpriced, unhelpful with illusions of grandeur. However we were pleased that we stopped in the town for the night as the next 200km was pretty short on accommodation. Once again it was a stifling hot day but we were headed for the mountains, and the small town of Tafi del Valle. The ride once off the highway was stunning, twists and turns through the mountains and instantly cooler. Unfortunately though, it was Saturday and the traffic was pretty bad, at one point we were behind 20 cars/trucks so decided we would stop for lunch even though we were only 30 kms from our destination. The picnic area was like a long forgotten Incan ruin, all over grown with vine and weed. We found the only usable table and enjoyed our lunch, before being joined by a large family in an old F250 which was profusely spewing water from the radiator. They proceeded to take a large child's pool from the back and set it up next to the river, we are not sure what happened next as we took our leave.

Skill having lunch in the overgrown picnic area on the way to Tafi del Valle

We arrived in Tafi del Valle with Skip and Rach's (Skipskys) recommendation of the Nomades Hostel fresh in our minds, unfortunately it was full so we spent another hour looking for a room before settling on Hospedaje La Querencia in the centre of town, fairly cheap, clean and cheerful. The owners were most insistent that we put the bike in their garage as rain was on the way. What a difference to the night before!!!
We enjoy the afternoon in Tafi del Valle and sample a new beer on our beer tour of South America, before heading out to a restaurant around the corner for dinner.

Lan samples Norte cerveza, it tastes just like Quilmes
Thank God for ear plugs is all I can say, as we have really loud distorted doov doov music just down the street, (from 12.30 am till 9.30 am) there is no let up and we figure it must be a party in the house across the road. When we head out later we discover that it is 2 young girls sitting in the middle of the street surrounded by beer bottles with the boot of their car open. The music is blaring from a boot fall of speakers. What the??? What I don't understand is that nobody says anything to them and the police are oblivious to it all, although they are out and about wandering the streets. When we come back later the car is gone, so presumably they drove home or somewhere, completely drunk.
We spend the day wandering the streets and enjoying the local sites. Just before lunch the temperature plunges and the rain and storms set in, it is nice to be in our little room. Skill orders empanadas from downstairs and we have a late "empanada and red wine" lunch. That evening we head out to another restaurant and order the local speciality "lechon" for dinner. Suckling pig.........Yummo.
Next day we pack up at a reasonable hour and get on the road for one of the most spectacular rides to date.

Leaving our hospedaje in Tafi del Valle

We refuel at the local YPF (that's EPF) and while I am waiting for Skill I snap this photo, they learn to ride young in Tafi Del Valle.

Young rider

Once on the road it is a absolutely perfect days ride, we leave the town,

Riding out of town

before hitting the twists and turns of the spectacular RN 38, the road takes us up over 3000 metres before dropping back down into the desert like, boulder and cactus strewn valleys onto Cafayete.

The spectacular ride to Cafayete

The spectacular ride to Cafayete

We call in at the ruins of Quilmes, named after the local indigenous peoples, not the beer. The site is one of Argentina's most extensive ruins dating from 1000AD. It was a settlement covering nearly 30 hectares, and housing 5000 people. Other than that there was not a lot of information at the ruins, not even in Spanish, but we enjoyed the scenery none the less.

The ruins of Quilmes

The ruins of Quilmes

Cruella de Ville of Quilmes

Quimes Ruins panorama

After a picnic lunch we continue on to Cafayate, passing a very recently overturned vehicle, people were still inside the vehicle, but the police were just arriving so we keep going. Once again we do the long hunt for accommodation (the nice campground was shut and the municipal one looks gross), we eventually run into some German bikers who we had met in Cunco (Chile) and end up at the Hostal Balcon together. The hostel is basic but ok. There was no secured parking but we were off the street, so all was good. The view from the rooftop is pretty nice, we also have our own balcony overlooking the street. We also manage our first Skype call with our gorgeous friend Kath, an hour and half later we join Kirsten and Bruno (the German bikers) upstairs for a beer.
That evening the place is packed and the manager cooks us all paella for dinner ( a donation payment system), we put all the tables on the footpath and enjoy a balmy evening with about 12 other travellers, it is like the "League of Nations". A late night with many red wines, lucky the supermarket was across the road for supplies.
The following day the German guys leave, they are heading for Cachi. We decide to stay another day to catch up on internet stuff and washing and spend a really nice lazy day, before heading out for dinner at a local cafe on the square.

Our German friends leave for Cachi (we will follow in a day or two)

We spend another day at the dodgy hostel just chilling back before we have a cook up (on the one burner that actually works) of curried sausages for dinner, a reasonable success story. We try for an early night but the town is going OFF. Car horns honking, firecrackers going off, processions and music, Skill wanders down to the square, there are people everywhere in front off the church, a night of celebrations, the new Pope, Papa Francisco is Argentinian. Looks like it will be earplugs tonight.
Posted by John Skillington at
06:43 PM
GMT
Recent Entries
Archives:
Archives:
Monthly
Archives:
Category
Now that summer is here, get On the Road! Take 30% off the Achievable Dream - On the Road! 2-DVD set until August 31 only.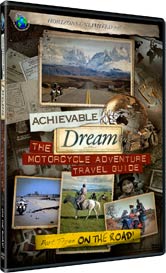 Our veteran travellers share their tips (and great stories) for staying healthy, happy and secure on your motorcycle adventure.
"A fantastic, informative and inspirational DVD."
"It's brilliant - thank you very much!"
Check it out at the HU Store! Remember to use Coupon Code 'ONTHEROAD' on your order when you checkout.
Next HU Events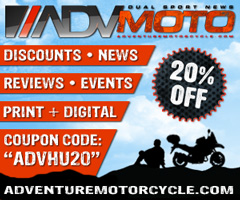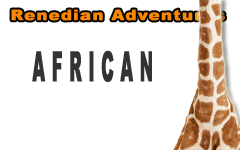 What others say about HU...
"I just wanted to say thanks for doing this and sharing so much with the rest of us." Dave, USA
"Your website is a mecca of valuable information and the DVD series is informative, entertaining, and inspiring! The new look of the website is very impressive, updated and catchy. Thank you so very much!" Jennifer, Canada
"...Great site. Keep up the good work." Murray and Carmen, Australia
"We just finished a 7 month 22,000+ mile scouting trip from Alaska to the bottom of Chile and I can't tell you how many times we referred to your site for help. From how to adjust your valves, to where to stay in the back country of Peru. Horizons Unlimited was a key player in our success. Motorcycle enthusiasts from around the world are in debt to your services." Alaska Riders

10th Annual HU Travellers Photo Contest is on now! This is an opportunity for YOU to show us your best photos and win prizes!
NEW! HU 2014 Adventure Travel T-shirts! are now available in several colors! Be the first kid on your block to have them! New lower prices on synths!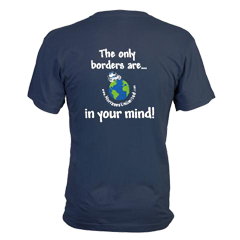 Check out the new Gildan Performance cotton-feel t-shirt - 100% poly, feels like soft cotton!

What turns you on to motorcycle travel?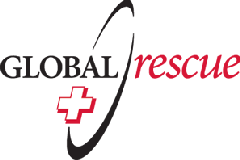 Global Rescue is the premier provider of medical, security and evacuation services worldwide and is the only company that will come to you, wherever you are, and evacuate you to your home hospital of choice. Additionally, Global Rescue places no restrictions on country of citizenship - all nationalities are eligible to sign-up!
New to Horizons Unlimited?
New to motorcycle travelling? New to the HU site? Confused? Too many options? It's really very simple - just 4 easy steps!
Horizons Unlimited was founded in 1997 by Grant and Susan Johnson following their journey around the world on a BMW R80 G/S motorcycle.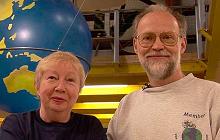 Read more about Grant & Susan's story
Membership - help keep us going!
Horizons Unlimited is not a big multi-national company, just two people who love motorcycle travel and have grown what started as a hobby in 1997 into a full time job (usually 8-10 hours per day and 7 days a week) and a labour of love. To keep it going and a roof over our heads, we run events (22 this year!); we sell inspirational and informative DVDs; we have a few selected advertisers; and we make a small amount from memberships.
You don't have to be a Member to come to an HU meeting, access the website, the HUBB or to receive the e-zine. What you get for your membership contribution is our sincere gratitude, good karma and knowing that you're helping to keep the motorcycle travel dream alive. Contributing Members and Gold Members do get additional features on the HUBB. Here's a list of all the Member benefits on the HUBB.
Books & DVDs

All the best travel books and videos listed and often reviewed on HU's famous Books page. Check it out and get great travel books from all over the world.

MC Air Shipping, (uncrated) USA / Canada / Europe and other areas. Be sure to say "Horizons Unlimited" to get your $25 discount on Shipping!
Insurance - see: For foreigners traveling in US and Canada and for Americans and Canadians traveling in other countries, then mail it to MC Express and get your HU $15 discount!
Story and photos copyright © All Rights Reserved.
Contact the author:
Editors note: We accept no responsibility for any of the above information in any way whatsoever. You are reminded to do your own research. Any commentary is strictly a personal opinion of the person supplying the information and is not to be construed as an endorsement of any kind.
Hosted by: Horizons Unlimited, the motorcycle travellers' website!
You can have your story here too - click for details!