April 23, 2007 GMT
Nepal
We leave Gorakpur as soon as the curfew is lifted at 8.30 am and make the 100km ride to the border at Sonauli, a dusty Indian town complete with traffic jams caused by the trucks crossing the border, we later find that it is more congested than usual because of the Terai blockades.
Indian formalities completed, we enter Nepal and head to get our visas which take no time at all.
Then off to do the carnet, I wait with the bike, and wait and wait and wait. After an hour Skill emerges to tell me that the guy that normally does the carnets is off on lunch and no one has any idea on what to do. It takes another hour for the Nepalese authorities to complete the carnet.
By this time I have been rescued by a sweet young man called Arjun who keeps me entertained with stories about Nepal. When Skill emerges Arjun directs us to a restaurant where we can have some lunch, and he joins us.
By this time it is nearly 3.15 pm so we head to Butwell and call it a day. We park outside the hotel and something miraculous occurs, I am left in peace not one person bothers me.
No one asks the usual 40 questions:
How far one litre?
How much this bike cost?
How fast this bike go?
How much tank hold?
How big the engine?
How many cylinder?
Where you from?
Where you going?
and when Skill emerges from the Hotel he has a stunned look on his face and says "Where are all the people?"
WE LOVE NEPAL.
We stay at the Hotel Siddartha where the great people tell us there is no hot water showers till the morning but 2 huge buckets of hot water appear five minutes later. We are a little gobsmacked at the honesty and efficiency. There is not a lot to see or do in Butwal, it is a hot, flat, dusty, dirty crowded town, so we leave early next morning and make our way to Tansen.
It is a short 35 km ride to Tansen (Palpa) in drizzling rain. Despite the rain it is a beautiful, peaceful, and trafficless ride, the roads are instantly better as are the driving standards.
I remember reading Dave McMillian and Erica Tunicks "Nepal Blog" saying the first thing you notice about Nepal is the billboards advertising Shakka Lakka Boom noodles and they are right,
the signs are everywhere, in fact there are billboards everywhere, every shop wall and any other available space is covered by advertising signs usually extolling the virtues of 2 minute noodles, although clean and healthy gums also rate a mention.
Tansen is the former capital of the Magar Kingdom, Tanahun. It is a quaint town perched high above the valleys and river below. The streets are narrow, steep and winding full of Newari shop houses and temples. It is like taking a step back in time. By the time we navigate our way to a hotel it is pouring and we are soaked.
The helpful staff assist us with our paniers and we have two large coffees in our hands before we can get our wet gear off.
We have a peaceful afternoon getting lost in the labyrinth like streets before stumbling upon Nanglo West, a Nepalese Restaurant where we spend the rest of the afternoon watching the rain run in torrents down cobbled alleyways, while sampling a bottle of red and devouring chicken mo mos by the plateful.
We love this atmospheric little village but sadly it bares the scars of a major Maoist assault from late last year. Tansen Durbar (home of the local administrative centre) bore the brunt of most attacks.
Next day the skies have cleared and we get a view down to the valleys below. Skill is also impressed by the building in progress next door.
We have the most glorious days ride along the less trafficked, spectacular Siddhartha Highway. The road wends its way through valleys and villages. I feel happy to be on the back of the bike and have enough confidence to get the camera out and start snapping away again. (Something I didn't do much of in India)
The terraces are amazing
as are the daily lives of the villagers.
(sorry they are a bit blurry)
A lot of the villages we ride through are heavily decorated with flags (not prayer flags) which we think are for the Chinese New Year.
We arrive in Pokhara exhilarated to have had such a wonderful days ride. We pull over to check out some signs pointing to various guest houses along the lake when another one of those angels appear. This time it is British expat Rick who runs the Hearts and Tears Motorcycle Club, a rent/buy/tour bike business in Pokhara. Rick takes us to the Sacred Valley Inn which is absolutely wonderful.
We manage to get everything off the bike, secure a beautiful room with balcony (for $10.00 AUD) when the heavens open up. We then have the best lunch and coffee we have had in months, and to top it off we have another Aussie motorcyclist for company in the form of Don who has been riding his Enfield between India and Nepal for the past two years.
In the evening we venture out to downtown Pokhara, we are so excited, there are restaurants everywhere and pubs and bars, even supermarkets that sell more than two products. It seems that we have found a little piece of Utopia. And like any good Aussie on their first night in Pokhara we head to the Everest Steak House for our first steak since leaving home washed down with an Aussie red. Then it is off to the Busy Bee bar to watch a live band, and have a few beers with Rick and his partner Monica. WE LOVE NEPAL.
The next day as we start talking to Rick and Don, we become aware of the fuel shortages in Nepal. The Terai Province which borders India are flexing their political muscle in the run up to the elections by blockading fuel trucks into Nepal. We are not that worried as we love Pokhara and can wait for fuel to arrive. We are also keen to do a bit of hiking but the weather is not kind to us.
Occasionally in the morning the cloud will lift and you suddenly realise that you are breakfasting beneath some of the highest mountains in the world. It is breathtakingly beautiful, but also a privilege to be in such a place as this.

We spend a week mooching around Pokhara in the vein hope that the weather will clear, unfortunately it is not to be and hiking is not an option.
On the other hand, eating, shopping, and drinking are, as are nightly visits to the Busy Bee to check out the bands. One night as we settle in for the night and are seated around the bar I observe a sign which says "NO DRUGS OR CANNABIS WILL BE TOLERATED ON THESE PREMISES". I also happily observe that every single person sitting along the bar is rolling a joint. The Nepalese seem to be in the same league as the Italians when it comes to a flagrant disregard for rules and regulations.
We also take some day rides, one to Naya Pul (where the Annapurna Circuit ends) and also up to the village of Sarangkot perched high above Pokhara. In good weather the views of the Annapurnas are amazing, we were not that lucky but they were still pretty stunning.
We enjoy the day here, the scenery,
The paragliders
And these school kids take my fancy, they have finished school and are wistfully wishing they could jump the fence and join the fun of the day care centre.
Eventually we decide to make the break and head to Chitwan National Park and of course the day we decide to leave the weather clears. As we are getting fuel
before we leave I happily snap away at the mountains and the Fairy Floss Man.
This old man continually wants to be in the photo.
"No I want photos of the mountains" I tell him. He is so persistent that in the end I take his photo to get him off my case, and of course as soon as I have done so the hand comes out for Rupees. I oblige, it is sometimes easy to forget that this country is the poorest in the world.
The ride is another enjoyable one, following the Prithvi Highway.
We turn off at Mugling towards Bharatapur. It is at this point the traffic is stopped and banked up, we ride around it to find that young children have the road barricaded off with a big rope and are extracting money from each vehicle. People seem to be willingly and happily paying them money, we ignore them and sneak through with a truck. We later learn that it is the week of Shiva's Birthday and the money is to buy sweets with. A bit like trick or treating only by extortion.
We arrive in Bharatapur having to ask for directions several times. It is also here we have our second altercation of the trip admittedly at very low speed, well actually a motor bike clips our pannier. The pannier stays attached and Skill just manages to keep us upright but not before narrowly missing a bus and cyclist. We are shaken but all is OK. We continue on our way arriving at Chitwan in time to find a nice little cottage at River View Jungle Camp and spend the afternoon perched beside the river drinking beer, and glorying in the magnificant sunset.
Royal Chitwan National Park was created in 1971 and covers about 932 sq km. In the 60s and 70s many animals were lost to poachers, but through the 80s and 90s things improved vastly as the poaching was slowed by border patrols. However the political and economic instability of the past few years has seen a return to poaching and rhino and tiger numbers are falling at an alarming rate. We heard from many local sources that the problem starts right at the top of the Parks hierarchy, a park official had recently been removed (only for a month) because he had been found to be connected with poachers and the sale of rhino and tiger products over the Chinese Border.
Tourism at Chitwan has also been badly affected by the Maoist insurgency. Whilst we were travelling around we were surprised to see so many UN cars and people, they were here to oversee the containment of Maoist arms. Camps had also been set up to house the Maoists. However tensions were still running high and rumour has it that the guns being procured by the UN were old guns bought cheaply from India and that the good weapons are hidden safely away?????
Next day we are up bright and early to take our elephant ride through the forest to look for the rhinos and any other animals out and about. We go by jeep to meet the elephants, but it is slow going as it is a public holiday (Shiva's birthday) and the kids have their makeshift rope road blocks set up every 100 metres. The Nepalese are so patient with the kids, never getting upset or chastising them, and paying them small amounts of money.
When we eventually arrive we get loaded into our howdah (riding platform) on the elephant's back
and then the mahout (rider/driver) scarpers down his trunk and into a building. This seems to be the signal for our elephant to wander off riderless in search of food, and we go along for the ride.
Eventually the mahout reappears and after angrily rousing at the elephant for his naughtiness we are finally off. What a wonderful morning we had...........
On returning to our hotel by elephant we spent a few lazy hours by the river watching the antics of the locals enjoying their holiday. Come late afternoon it is off for a ride in a dugout canoe made out of a Kapok tree,
then a walk through the forest to the Elephant Breeding Centre. You cannot describe how gorgeous these creatures are.
These elephants spend their mornings giving elephant rides but during the day they graze in the park, returning late afternoon to be housed at night.
I cannot tear myself away but we need to cross the river and walk the few kilometers back to Sauraha before it storms. Our walk takes us through the Tharu villages where the people continue to live as they have done for 100s of years.
Next day we are back down to the river to watch this Aussie guy (he was having trouble staying on) bath with the elephants. It truly is a wonderful spectacle watching them play in the water. If you shout "chhop" you even get an elephant shower!
Whilst enjoying the spectacle Skill got chatting to this little girl collecting wood and helped her tie a knot to keep the bundle together.
Another amazing day and another canoe trip (along a different stretch of water) to the Elephant Breeding Centre where we again play with the babies.
To end the day we perch ourselves beside the river and watch the sunset.
Next day it is time to leave, we are sad to be saying goodbye to Gopal our tour guide. He was such an interesting man, who had worked so hard to rise above his poverty stricken circumstances. He is now working hard to educate his three girls. A rarity in Nepal.
We head towards Kathmandu via Daman. We have been told that the road is a bikers dream with a beautiful, winding mountain road over high passes. It is also reputed to have the best view of the Himalayas in Nepal. What people fail to mention is that it has just had unseasonable snow falls. (It is also at this time that Kathmandu gets snow for the first time in 62 years)
We have a great ride until we hit the passes where the snow is over the road, somehow we make our way through it until about 5 kilometers from Daman where I bail off the bike and walk. Skill slowly picks his way through the snow and ice.
Occasionally he will get stuck and will have to wait for me to catch up and push to give him enough momentum to get going again.
On my walk I encounter the locals who have converged on the place to play in the snow.
By the time we reach Daman we are both exhausted so we bunker down in the only hotel in town which is pretty ordinary. It is absolutely freezing so we hunt and gather some food, make a cup of tea, put on every piece of clothing we own and get into bed where we stay till morning.
Next day the weather has not really cleared but we take some photos anyway and then it is another lovely days ride towards Kathmandu.
All is great until we hit the Prithvi Highway at Naubise then the traffic and traffic jams start. However my navigational skills must have improved over the past 12 months because we make it to the Tibet Peace Guest House in Paknajol without taking a wrong turn. Unload the bike, sit in the sun in the garden, order lunch and have a beer.
It is then that we relise that we have achieved our original goal, Istanbul to Kathmandu, rather a special feeling.
Over the next few days we just chill out in Kathmandu savouring the food and running the gauntlet of the touts in Thamel, who talk to you in veiled whispers. "You want smoke", NO "Hashish", NO "Opium", NO "Magic Mushrooms", NO "Rickshaw", NO Tiger Balm, NO "Trekking" NOOOOOO.
Once again fuel has becomes an issue and the queues at service stations are over half a kilometer long. We decide to bide our time and wait it out.
In the meantime we visit Durbar Square where the city's Kings were once crowned and where they ruled from. The square remains the heart of the old city. We spend our day just wandering and watching.
On another day we visit Swayambhunath also known as "The Monkey Temple" named after the troop of monkeys that live there.
Then before we know it we have been in Kathmandu a week. It is a dirty polluted city seething with touts and beggars but there is something about it that holds great appeal, well to us anyway. However life is tough for the locals, while we are there the power loadshedding hours increase to 7 hours a day and there are several bandhs (public strikes) and the rubbish is not collected for a week owing to some political crisis.
One afternoon we get a first hand experience at how quickly things can spiral out of control. Whilst Skill is out having the bike washed and I am out shopping a local child is hit and killed by a minivan. Within minutes the driver is being hauled out of the vehicle and almost lynched, the police intervene just in time to save his life, but the vehicle is torched and within another 10 minutes there are 1000s of protesters on the streets, setting alight tyres. The police have no control.
I make my way back to the Guest House but Skill takes hours to get back on the bike via backstreets as the city is gridlocked.
During that first week we also change to the Kathmandu Peace Guest House only because they have bigger rooms and we can spread ourselves out. We also decide that we will head to Thailand so we start to make plans to crate the bike up and organise plane tickets. We end up using Eagle Eyes Freight Forwarders to do this and have no complaints.
Whilst organising this we run into several other overland motorcyclists whose company we enjoy for the next four days.
Back at the Guest House we have new companions, Alan is an American who spends his time between Myanmar and Thailand and is a wealth of information about both countries. We thank him for all is help.
We also have the company of two German couples who have driven their Landcruisers overland along the original Silk Route including Afghanistan.
Over the next week we fall into a lovely routine, Northfield Café for breakfast, shopping and sightseeing, Dolce Vita for coffee, lunch wherever we fancy, cocktails at Rum Doodle or Maya Bars and dinner at K-Too or Everest or La Dolce Vita and then in the evening out to listen to a band. It is just unfortunate that we both suffer from bad colds.
During this week it is also the Festival of Holi, which was really fun.
This Water Festival takes place on the full moon day in March, basically it is huge day of water fights, from every rooftop coloured water bombs are launched at anyone and everyone. This was an incoming missile just outside our room.
Finally after two weeks in Kathmandu we follow the cratemaker out to the airport,
and get the bike crated up.
Tomorrow we leave this wonderful but troubled country. It will be with a heavy heart.
Cheers and Beers,
Quote for the Week: "Our happiest moments as tourists always seem to come when we stumble upon one thing while in pursuit of something else." - Lawrence Block
Posted by John Skillington at
11:59 PM
GMT
Recent Entries
Archives:
Archives:
Monthly
Archives:
Category
NEW! HU 2015 Motorcycle Adventure Travel Calendar is now available! Get your copy now for some terrific travel inspiration!
HUGE, 11.5 x 16.5 inches, beautifully printed in Germany on top quality stock! Photos are the winning images from over 600 entries in the 9th Annual HU Photo Contest!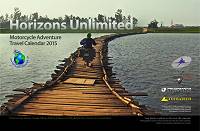 "The calendar is magnificent!"
"I just wanted to say how much I'm loving the new, larger calendar!"
We share the profit with the winning photographers. YOU could be in the HU Calendar too - enter here!
Next HU Events
NEW!

USA Virginia: Apr 9-12, 2015
Take 40% off Road Heroes Part 1 until October 31 only!
Road Heroes features tales of adventure, joy and sheer terror by veteran travellers Peter and Kay Forwood (193 countries two-up on a Harley); Dr. Greg Frazier (5 times RTW); Tiffany Coates (RTW solo female); and Rene Cormier (University of Gravel Roads).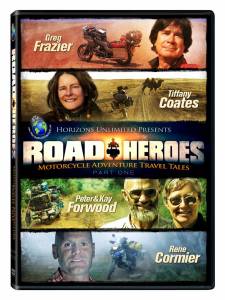 "Inspiring and hilarious!"
"I loved watching this DVD!"
"Lots of amazing stories and even more amazing photographs, it's great fun and very inspirational."
"Wonderful entertainment!"
Check it out at the HU Store! Remember to use Coupon Code 'HEROES' on your order when you checkout.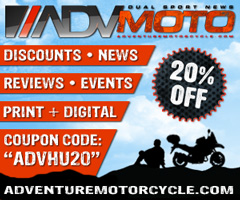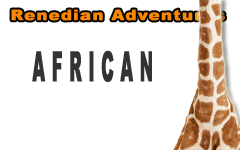 What others say about HU...
"I just wanted to say thanks for doing this and sharing so much with the rest of us." Dave, USA
"Your website is a mecca of valuable information and the DVD series is informative, entertaining, and inspiring! The new look of the website is very impressive, updated and catchy. Thank you so very much!" Jennifer, Canada
"...Great site. Keep up the good work." Murray and Carmen, Australia
"We just finished a 7 month 22,000+ mile scouting trip from Alaska to the bottom of Chile and I can't tell you how many times we referred to your site for help. From how to adjust your valves, to where to stay in the back country of Peru. Horizons Unlimited was a key player in our success. Motorcycle enthusiasts from around the world are in debt to your services." Alaska Riders

10th Annual HU Travellers Photo Contest is on now! This is an opportunity for YOU to show us your best photos and win prizes!
NEW! HU 2014 Adventure Travel T-shirts! are now available in several colors! Be the first kid on your block to have them! New lower prices on synths!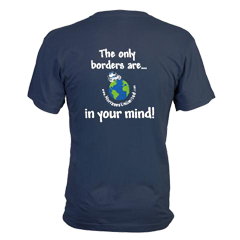 Check out the new Gildan Performance cotton-feel t-shirt - 100% poly, feels like soft cotton!

What turns you on to motorcycle travel?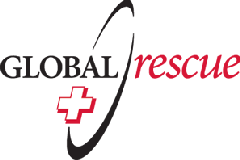 Global Rescue is the premier provider of medical, security and evacuation services worldwide and is the only company that will come to you, wherever you are, and evacuate you to your home hospital of choice. Additionally, Global Rescue places no restrictions on country of citizenship - all nationalities are eligible to sign-up!
New to Horizons Unlimited?
New to motorcycle travelling? New to the HU site? Confused? Too many options? It's really very simple - just 4 easy steps!
Horizons Unlimited was founded in 1997 by Grant and Susan Johnson following their journey around the world on a BMW R80 G/S motorcycle.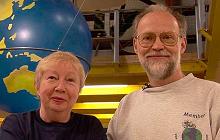 Read more about Grant & Susan's story
Membership - help keep us going!
Horizons Unlimited is not a big multi-national company, just two people who love motorcycle travel and have grown what started as a hobby in 1997 into a full time job (usually 8-10 hours per day and 7 days a week) and a labour of love. To keep it going and a roof over our heads, we run events (22 this year!); we sell inspirational and informative DVDs; we have a few selected advertisers; and we make a small amount from memberships.
You don't have to be a Member to come to an HU meeting, access the website, the HUBB or to receive the e-zine. What you get for your membership contribution is our sincere gratitude, good karma and knowing that you're helping to keep the motorcycle travel dream alive. Contributing Members and Gold Members do get additional features on the HUBB. Here's a list of all the Member benefits on the HUBB.
Books & DVDs

All the best travel books and videos listed and often reviewed on HU's famous Books page. Check it out and get great travel books from all over the world.

MC Air Shipping, (uncrated) USA / Canada / Europe and other areas. Be sure to say "Horizons Unlimited" to get your $25 discount on Shipping!
Insurance - see: For foreigners traveling in US and Canada and for Americans and Canadians traveling in other countries, then mail it to MC Express and get your HU $15 discount!
Story and photos copyright © All Rights Reserved.
Contact the author:
Editors note: We accept no responsibility for any of the above information in any way whatsoever. You are reminded to do your own research. Any commentary is strictly a personal opinion of the person supplying the information and is not to be construed as an endorsement of any kind.
Hosted by: Horizons Unlimited, the motorcycle travellers' website!
You can have your story here too - click for details!