January 08, 2007 GMT
India - part 2
Finally we are back in action with a new iPAQ keyboard to write the blogs and we have a little catching up to do. Thanks so much to our friends Kath and Sean for scouring Australia to find it for us, then flying to Melbourne to pick it up and post it, hope you enjoyed yourselves. The lengths some people will go to so we do our blog homework. So now where were we last blog.....
Ahh yes, ......We leave Jaisalmer and it is off to Jodhpur, once again riding through the desert with its beautiful sand dunes and old forts. We are totally amazed that we even find Jodhpur as there are roadworks everywhere with no signs and the deviations are more reminiscent of driving across the Gulf roads in the Northern Territory (Australia). Bulldust, feet deep.
We find our hotel without any trouble, only having to stop once and ask the flower sellers in the market, we then ride right through the middle of the Sadar Market, not for the faint hearted, but once again we score on the Hotel front, staying at the glorious Pal Haveli Inn.
It is an old Haveli set around a court yard and owned by a terrific family. Although these places are a little more expensive (this one 800 R/ $26.00AUD) they are great places to stay, the rooms are beautifully decorated with lanterns, antiques, rugs and wallhangings. Check out our bed. I felt like a princess.
We also meet up with Alida and Chris (from Jaisilmer) again and share our afternoon sunset with them.
Unfortunately the inevitable happens and I get the dreaded Indian travellers belly-bug and am bedridden for the first day in Jodhpur. I am not happy. The staff bring me a constant supply of 7-Up and check on me every few hours while Skill spends the day out and about in the market.
Next day I am feeling better (antibiotics are wonderful things) and it is off to the fort. Meherangarah is a true fort, still owned by the present day Maharaja, it is perched on a 125m hill with ramparts, battlements, cannons, and studded reinforced gates.
And there is great audio tour (we usually avoid them) which explains the history and life of the fort in detail. These small handprints are the sati marks of Maharaja Man Sigh's widows who killed themselves by throwing themselves on his funeral pyre in 1843.
We enjoy a a truly captivating day here.
Then we head on down to the Jaswad Thada, a white marble memorial built for the Maharaja Jaswant Singh II in 1899.
Then to end the day we watch the sun go down over a few beers. Life is tough.
The following day we spend walking the streets around the old city, checking out the clock tower and the temples. In the afternoon we decide we should book a hotel in Udaipur as Christmas is fast approaching, after 12 phone calls and no luck (the Indian population also take their winter holidays at this time) we decide we like Jodhpur and we will stay put till Christmas, the staff at Pal Haveli cannot believe that we are staying for so long, but start to treat us as family, they know our breakfast choices off by heart, its the little things like the extra lemon on our pancakes. Check out our other breakfast companions.
The following day is a lazy one for us but it is also the Maharaja of Jodhpur's birthday so the owners of the hotel (who are relatives) look resplendent in their turbans and jodhpurs as they leave for the birthday celebrations.
Our host and favourite employee at the hotel (Limbah) is not joining the celebrations but is very happy to have his photo taken on the bike.
In the afternoon Jana and Paul, turn up at the hotel for lunch so we wile away yet another day perched on the terrace. (Sorry Jana, Limbah has chopped you out of the photo.)
Over the next few days we amuse ourselves by haggling with the bangle sellers, getting lost in the market, doing some shopping in a refreshingly hassle free, fixed price shop and we also go out to the Palace for a few hours and are in awe of the privileged life that the wealthy in this country have and had.
A little bike servicing is due....
We also marvel at the old blue city. It is surrounded by a 10 km wall and is an intricate maze of narrow winding streets. Traditionally, blue signified the homes of the Brahman caste but everyone now paints their homes this luminous blue colour.
Christmas is approaching but there are no decorations or any evidence that the Indian population observe Christmas, not that the mostly Hindu population should I guess. Then to my surprise when we get back to the hotel one afternoon Yogita (the owner's granddaughter) is decorating a pine tree.
Later in the afternoon we see a very bedraggled Santa riding a scooter then a little further down the street Santa is out and about on a camel. This is Christmas in India.
Christmas day is a quiet affair, we have not even managed gifts for each other. We ring home and feel homesick but soon overcome our melancholy with a few beers on the rooftop.
Then head out to see if we can get some money out, post our package and find anywhere that can fix our PDA keyboard or even buy a new one. Our efforts are fruitless, all the money machines are out of action because of power cuts, the parcel section is closed as it is Christmas day and the keyboard is a completely lost cause.
We cannot find anywhere that serves any resemblance of Christmas dinner so we opt for the only place serving non-curry dishes, Pizza Hut, and yes we enjoy it. In the evening Limbah comes to see me and presents me with a posy of flowers and a cheerful "Merry Christmas". That night there is also a huge fireworks display. All is right in the world.
After eight days it is time to go. On leaving, our Rickshaw driver/companion wants a photo on the bike so we oblige.
Then it is off to do battle at the Post Office first, it takes us 2 hours. Mind numbing bureaucracy and nobody actually working, of the 40 employees only two were actually serving, the other 37 were drinking tea or playing solitaire on the 5 working computers and one man was mindlessly stamping a book of papers while shouting at everyone else.
It is now midday so we head towards Ranakpur, a fairly pleasant days ride (well for India) and we end up at the dodgy Shivka Lake Hotel, but the Jain temples are amazing. This sacred spot is in a wooded valley, the main temple was built in 1439 according to a strict system of measurement that had the number 72 at it's core. Inside there are 1440 individually carved pillars and 72 shrines. It is truly one of the most beautiful Temples we have seen in India.
When we are ready to leave the motorcycle is surrounded by people, (as usual) including this priest who was insisting Skill take him for a ride.
What would be the penalty for injuring a priest in the event of an accident?????? Skill declined.
Next day it is on to Udaipur via some scenic backroads to Kumbalgarh Fort, built in the fifteenth century by Maharana Kumbha. The Palace at the summit is known as the cloud palace because during the monsoon it is shrouded in cloud. This fort is not on the main tourist route and is quite an amazing sight.
It then takes us two and a half hours to do the last bone shaking 60 kms to Udaipur. After having to ask for directions countless times we manage to find the Udai Niwas Hotel. Parking the bike here proves to be a little difficult, the luggage comes off and all the staff push and guide Skill up the steps and thin ramp but success and the bike has a home off the street. We have a lovely room and great views from the rooftop restaurant.
Udaipur is quite a beautiful city surrounded by mountains and set around Lake Pichola. In the midst of the Lake is the extraordinary Lake Palace.
This Palace was built by Maharaja Jagat Singh II in 1745, but not only did he build this glorious vision on Jagniwas Island he also flooded a village and enlarged the small existing Lake so as to have the ultimate water view.
Udaipur is obsessed by the James Bond movie "Octopussy" which was filmed here over 30 years ago. Every night at 7.00pm every hotel plays the movie. No deviation from this time slot is ever entertained.
Other attractions in the City include the City Palace, the Jagdish Temple and the Monsoon Palace to name but a few.
We decide to stay in Udaipur until New Year so once again we just relax enjoying the company of many Western tourists that seem to frequent this part of the world.
We meet up with a Kiwi family, Guy, Michelle and Ella who are having their first Indian Adventure. We have met so many people travelling with young children in India, they do not seem to have any difficulties at all. In fact in some ways it smoothes the way as the Indian people love children.
We spend most of our time in Udaipur walking by the Lake entertained by the daily lives of the people, especially at the washing ghats, and also in the backstreets. A really interesting place and the touts are not too persistent.
One afternoon we venture into a restaurant for a beer and spend quite a few hours watching the antics of this troop of monkeys.
Then as we leave and step out onto the street we are nearly run over by an elephant in the peak hour rush. It's times like this you just love India.
We also play the ultimate tourist and take a sunset boat ride.
New Years Eve is a fireworks spectacular, which we watch from the rooftop of the Hotel, over a few beers, I would have killed for a glass of champers. Shouldn't complain too much as we did find a bottle of white wine.
We leave Udaipur after saying goodbye to the wonderful Beamer, another favourite waiter, on New Years Day.
Destination Goa. We spend five solid days on the bike to get there.
The first day was to Vadodara in Gujarat.(A dry state so no end of the day beer here) While I am looking for a hotel Skill is mobbed by about 100 people and I cannot even get into the bike to tell him where we are going to stay. After battling my way through the crowd we head for the sanctuary of the Hotel. It is hot, I am tierd, the hotel staff are hassling me for a tip and then Skill comes upstairs and cryptically tells me "the newspaper is downstairs" to which I tersely reply "I don't want to read the bloody paper, I want a cold drink and a shower".
But NO the local Press have heard of our arrival and want to interview us. Reluctantly it is back downstairs for a chat and photos. Such is the life of celebrities????????????????????????
Next day is a good ride on good road to a dodgy, expensive highway resort hotel just North of Mumbai, where nothing works including the water and they still want to charge us 1200 Rupees. Let's just say we were not happy and made our feelings known and next morning did not pay the asking price.
The following day is horrendous. Because we are on a motorcycle we are not allowed to use some Expressways and have to take minor highways which are not signed, we get completely lost and end up going around and around on the outskirts of Mumbai, every one we ask for directions says after the obligatory head wobble "Just go Straight". In reality this means "I have no idea, but I cannot possibly lose face, so I will tell you anything".
Eventually Skill spies two Western dressed girls carrying books. I jump off the bike and run after them. They give us the best directions, draw us a detailed map and tell us "God no, don't ask a man in India for directions".
Success we are on our way, but the directions lead again to the Expressway with signs in English, or we can take the National Highway with signs in Hindi. After being lost for two and half hours we opt for the Expressway, we figure they have to catch us first.
We cruise on the Highway pretending not to see the countless whistle blowing, bamboo stick wielding policemen and make it 50 km but are stopped by the toll gates. They want to fine us 1500 Rupees but we are quite adamant that there were no signs (which there weren't) so how were we to know.
They are completely bamboozled but the lure of 1500 Rupees is too much. I am getting tierd of sitting on the bike while they dally around and say "Just tell us where we are meant to go" They explain but are still holding out for their rupees. In the end Skill gets off the bike and towering above them says forcefully "Just open the gate" which they do and we are on our way. At least the expressway got us out of Mumbai.
We laugh because apparently it is too dangerous for us to have our 1000cc motorcycle on the Expressway but the usual assortment of rust-bucket buses and trucks doing 40km/h are allowed, then they have no hesitation in sending us 4km down a one way road the wrong way to get onto the Highway we are allowed to use. AHHHHHHHHHHHHHHH
We arrive in Pune and stop on the outskirts to check out our Hotel options, we are engrossed in our task and after five minutes look up, we are surrounded by no less than 200 people and the crowd is growing. People, bicycles, motorbikes and Rickshaw drivers are now blocking the 4 Lane National Highway in both directions. It is chaos, buses, trucks and cars are all blowing their horns and the traffic is building, all caused by us parked under a tree beside the road.
We get out of there the best we can pushing our way through the traffic and pulling in at the first hotel we see. Skill comes back and says "It's bloody expensive but really nice, we're staying" The hotel staff are so friendly and cannot do enough for us. It is a brand new Hotel.
Sheer Luxury, we don't leave the confines of our airconditioned three roomed appartment ordering room service and luxuriating in a bathtub with enough hot water to fill it. A comfortable inner spring queen size bed and double sheets. Everything is clean and works properly, very un-Indian.
Next day rejuvenated it takes us over an hour to get out of Pune and we only managed that because a wonderful young man guided us on his motorbike. Then it is an easy day on the freeway (we are allowed on this one) to Belgaum where we overnight.
Onward to Panjim via the National Highway 4A. This would have to be the worst road we have come across in India. It is a deeply potholed dirt track for some 50 km of 155 km. It is down to first gear trail biking, bottoming suspension and crunching the bash plate again several times. Skill had to work hard to keep our fully loaded heavy bike upright as well as dodging the trucks/cars/buses trying to run us off road.
This is a national highway and it got much worse after this.....
We do arrive in Panjim, once again ignoring some stick wielding, whistle blowing police (who knows what they wanted, but we were not in the mood), in time to pick up our parcels. One is from Pac Safe who have sent us a replacement base for our tankbag. They were so helpful and had no hesitation in sending us a free replacement as the zip had broken.
The other is from our close friends Kath and Sean, our belated Christmas presents include Anzac Biscuits, Tim Tams, rum, champagne, and a SD card with new music, bless them.
It has been such an awful day and the previous four days have been stressful, the terrible roads and woeful drivers, I cannot count how many times we have been run off the roads. So in true girly fashion I have my first meltdown and burst into tears with at least 20 people looking on.
Skill valiantly decides we should get out of there and make it to Palelom so we can awake to the sound of waves the next morning.
We do make it, and after checking out three places we decide on a beach hut. I don't think we have ever enjoyed a beer so much in our lives. We put on our new music, drink our beer, eat some Anzac Biscuits and watch the sunset, before venturing out for a fish and lobster dinner.
Welcome to Goa.
Cheers and Beers,

Quote for the Week: "Our happiest moments as tourists always seem to come when we stumble upon one thing while in the pursuit of something else" - Lawrence Block
Posted by John Skillington at
08:07 AM
GMT
Recent Entries
Archives:
Archives:
Monthly
Archives:
Category
NEW! HU 2015 Motorcycle Adventure Travel Calendar is now available! Get your copy now for some terrific travel inspiration!
HUGE, 11.5 x 16.5 inches, beautifully printed in Germany on top quality stock! Photos are the winning images from over 600 entries in the 9th Annual HU Photo Contest!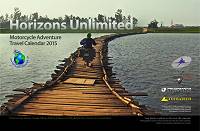 "The calendar is magnificent!"
"I just wanted to say how much I'm loving the new, larger calendar!"
We share the profit with the winning photographers. YOU could be in the HU Calendar too - enter here!
Next HU Events
NEW!

USA Virginia: Apr 9-12, 2015
Take 40% off Road Heroes Part 1 until October 31 only!
Road Heroes features tales of adventure, joy and sheer terror by veteran travellers Peter and Kay Forwood (193 countries two-up on a Harley); Dr. Greg Frazier (5 times RTW); Tiffany Coates (RTW solo female); and Rene Cormier (University of Gravel Roads).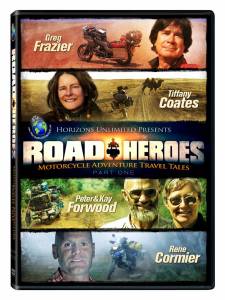 "Inspiring and hilarious!"
"I loved watching this DVD!"
"Lots of amazing stories and even more amazing photographs, it's great fun and very inspirational."
"Wonderful entertainment!"
Check it out at the HU Store! Remember to use Coupon Code 'HEROES' on your order when you checkout.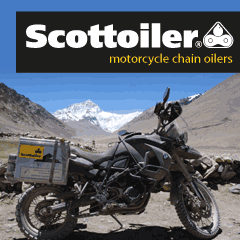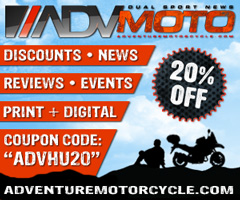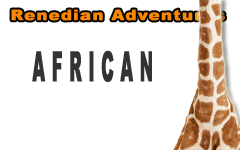 What others say about HU...
"I just wanted to say thanks for doing this and sharing so much with the rest of us." Dave, USA
"Your website is a mecca of valuable information and the DVD series is informative, entertaining, and inspiring! The new look of the website is very impressive, updated and catchy. Thank you so very much!" Jennifer, Canada
"...Great site. Keep up the good work." Murray and Carmen, Australia
"We just finished a 7 month 22,000+ mile scouting trip from Alaska to the bottom of Chile and I can't tell you how many times we referred to your site for help. From how to adjust your valves, to where to stay in the back country of Peru. Horizons Unlimited was a key player in our success. Motorcycle enthusiasts from around the world are in debt to your services." Alaska Riders

10th Annual HU Travellers Photo Contest is on now! This is an opportunity for YOU to show us your best photos and win prizes!
NEW! HU 2014 Adventure Travel T-shirts! are now available in several colors! Be the first kid on your block to have them! New lower prices on synths!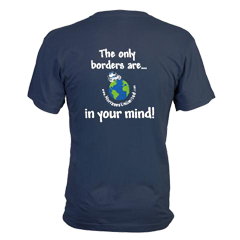 Check out the new Gildan Performance cotton-feel t-shirt - 100% poly, feels like soft cotton!

What turns you on to motorcycle travel?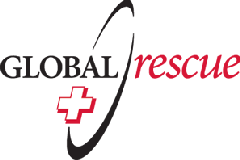 Global Rescue is the premier provider of medical, security and evacuation services worldwide and is the only company that will come to you, wherever you are, and evacuate you to your home hospital of choice. Additionally, Global Rescue places no restrictions on country of citizenship - all nationalities are eligible to sign-up!
New to Horizons Unlimited?
New to motorcycle travelling? New to the HU site? Confused? Too many options? It's really very simple - just 4 easy steps!
Horizons Unlimited was founded in 1997 by Grant and Susan Johnson following their journey around the world on a BMW R80 G/S motorcycle.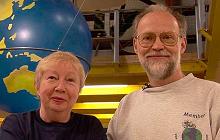 Read more about Grant & Susan's story
Membership - help keep us going!
Horizons Unlimited is not a big multi-national company, just two people who love motorcycle travel and have grown what started as a hobby in 1997 into a full time job (usually 8-10 hours per day and 7 days a week) and a labour of love. To keep it going and a roof over our heads, we run events (22 this year!); we sell inspirational and informative DVDs; we have a few selected advertisers; and we make a small amount from memberships.
You don't have to be a Member to come to an HU meeting, access the website, the HUBB or to receive the e-zine. What you get for your membership contribution is our sincere gratitude, good karma and knowing that you're helping to keep the motorcycle travel dream alive. Contributing Members and Gold Members do get additional features on the HUBB. Here's a list of all the Member benefits on the HUBB.
Books & DVDs

All the best travel books and videos listed and often reviewed on HU's famous Books page. Check it out and get great travel books from all over the world.

MC Air Shipping, (uncrated) USA / Canada / Europe and other areas. Be sure to say "Horizons Unlimited" to get your $25 discount on Shipping!
Insurance - see: For foreigners traveling in US and Canada and for Americans and Canadians traveling in other countries, then mail it to MC Express and get your HU $15 discount!
Story and photos copyright © All Rights Reserved.
Contact the author:
Editors note: We accept no responsibility for any of the above information in any way whatsoever. You are reminded to do your own research. Any commentary is strictly a personal opinion of the person supplying the information and is not to be construed as an endorsement of any kind.
Hosted by: Horizons Unlimited, the motorcycle travellers' website!
You can have your story here too - click for details!