March 18, 2014 GMT
San Rafael (Argentina) to Elqui Valley (Chile)
Well here we go again The Americas Part 2 ….................................................
On a hot February morning we say sad goodbyes to my mum and dad and we drive our trusty old ute (pick up) from Kingaroy to Brisbane to our hotel of choice. Later in the afternoon we are joined by my sisters family and Wally-roo (my sister cares for young orphaned kangaroo joeys). We head over to the new Brisbane cruise ship terminal for a farewell family lunch (Wally stays in his pouch in the air conditioned comfort of our room) before it is more sad goodbyes for yet another year. Schell, Tys and the kids drive away in the two vehicles and that is the family gone.

Grace (Our neice) and Wally chilling out in our hotel room
The following morning we board the shuttle bus at 5.30 am and arrive shortly afterwards at the Brisbane International Terminal where we check in. However on check in there appears to be some sort of problem that we are travelling on a one way ticket, but after producing our Argentinian temporary import for the bike and a few backwards and forwards discussions with supervisors we have our boarding passes all the way through to Mendoza, Argentina.

Waiting for the shuttle bus and yes all that luggage is ours, filled with mostly papadums for John and Annette

Our plane to Sydney

Happy chappies – we are on our way
A short flight later (with no in-flight media working, poor buggers who had come all the way from Dallas on this flight) we are in Sydney, where we have a 2 and a half hour wait, we kill time people watching, buying a few magazines and have a feed of sushi rolls for breakfast..... who knows when we will get to eat sushi again. The flight to Santiago is cramped and downright uncomfortable. On our return flight home to Australia I was impressed with the QANTAS service. Not so this time, the staff were very abrupt and to be honest unhelpful, my tray table was broken and they could not possibly bring me a extra tray to rest my food on, a great deal of balancing and shuffling on my lap was required. You had to beg for a drink and heaven help you if you rang the service bell, glares all round. Hmmmm, QANTAS staff - not happy campers, me thinks.
While I do manage to catch a cat nap here and there Skill has a 12 hour "Breaking Bad" viewing marathon. No interruptions from me are tolerated or appreciated. Our arrival in Santiago is uneventful and we make our connecting flight onto the LAN plane across the Andes to Mendoza. This flight takes a short 35 minutes but what a spectacular view of the Andes and then suddenly we are back in what feels like our second home, Argentina.

We cross the Andes to Mendoza
We clear immigration and customs quickly without any problems and find a cab. We luck in with a delightful young man who takes us into Mendoza Centro to change money. This transaction takes less than 1 minute, we don't even leave the cab, the guys come to us, the deal is done and we are off to the bus station. We buy our bus tickets to San Rafael and veg out in a cafe for an hour. After our 24 hour travel epic we deserve a beer or two. While downing a refreshing ale we reflect that although our Spanish is still absolutely woeful we are far better equipped to deal with life in the Spanish speaking South America than we were 18 months ago, we can understand most of what is being asked of us and deal with everyday life in our dreadful but effective Spanglish.

Lan at Mendoza Bus Station, 24 hours later, we deserve a beer!!!

We board our bus and we are off to San Rafael. I would like to tell you we engaged in intellectual conversation and admired the passing scenery but that would be a big fat lie. We have travelled this road twice on the bike and once on the bus so we were both sound asleep before we had left the outskirts of Mendoza. I woke at each of the three stops just to check our luggage wasn't being offloaded but quickly went back to sleep. Three and half hours later (it feels like 10 minutes to us) we arrive in San Rafael where we are met by John Green. It is wonderful to see him again, he is a sight for sore eyes. A short drive to the farm and we are back where we left off. It is great to see Annette, all the pets and also we meet two other long term motorcycle travellers Mark (an Aussie) and Sena (a Danish Aussie) who are spending the month at the farm with John and Annette. After a superb roast beef dinner and countless drinks later we hit the wall, it is now after midnight Argentinian time, we have been awake for over 30 hours, we cannot string a sentence together, we fall into a long uninterrupted 12 hour sleep.
Next day we mooch around but don't seem to suffer too much from jet lag. We even pick a few plums in the afternoon. This sets the mood for the next two weeks we are all in plum harvest mode. When we left John and Annettes at harvest time last year (March 2013) we had picked 3 tonnes of plums just off the ground before the full harvest began, with a total harvest that year of about 40 tonnes and another 10 tonnes that didn't get picked.
This year we only picked 4.5 tonnes all up as they had a very late frost in September which wiped out most of the floration. Consequently very few plums, but there is some good news, because of the lack of plums world wide prices are up to 3 times what they were last year.

Plum Harvest

Plum Harvest

Plum Harvest

Plum Harvest
During those couple of weeks Skill manages to get the bike out of mothballs (it goes first time, thanks to John for starting it a few times while we were away) and replace bits and pieces, we have brought a few new parts with us, new fuel filters go in as does the new volt meter (Thanks Buzz). We also attach our new fuel bottle holder and drink bottle holders to the top box (They look good and work well Lachy) We take a few short rides into San Rafael, do some shopping and seek out third party insurance.
All the while there are jobs and fun to be had on the farm, when we are not harvesting we are cooking or preparing feasts, or braving San Rafael to do the shopping, the boys also manage to dismantle and reassemble John and Annette's carport in under two days. We seem to have a mixture of weather, it is quite hot and we get a few storms in the afternoon, we even witness a famous San Rafael hail storm (grineso), fortunately it is short and sharp causing no damage. Then we have 2 days of rain, the weather turns cold and miserable, so we are trapped indoors with everyone except me (Lan) suffering from a cold brought to the farm by yet another Aussie biker. Luckily he had fled the scene of the crime on the day of our arrival otherwise her may not have lived.
It is always social on the farm and we once again get to share a celebratory asado with John and Annette to celebrate the anniversary of their arrival on the farm. 2014 sees them mark 8 years in Argentina. On another day we join Mike and Vicki an Argentine couple and their work-away tenant Nicki (also Australian), we take a picnic up into the mountains behind San Rafael, it is a lovely relaxing day. We end the day back at Mike and Vicki's gorgeous old home for coffee.

Mike and Vicki's home

Mike and Vicki's home

Mike and Vicki's home
We spend just shy of three weeks at the farm in San Rafael, we are loathe to leave, as these good people have become close friends and this time we know we will not return for a long time. But leave we do, emotional goodbyes and we head off towards Mendoza (again) and after a quick lunch-stop and an easy negotiation of Mendoza, we are on the road to San Juan, it is a blisteringly hot day and we arrive in San Juan a lather of sweat. After three goes at finding a hotel/hostel with parking we finally pitch up in a old non-descript hotel. As usual we are on the top floor, so after switching on the air conditioning and grabbing a shower, we head downstairs for a beer and a bit of internet time. With a bit of difficulty (we have to wait till the usual Argentine 10.30 pm for the cafe across the road to open) we find somewhere to eat and have possibly the worst hamburger we have ever eaten for dinner.
Next day we are off on perhaps one of the most beautiful and exhilarating rides we have had. The road out of San Juan to the Paso Agua Negra border post at Flores is a wonderful paved road with countless twists and turns, we refuel in Flores (we leave Argentina with 30 pesos, about $3US) and leave Argentina for the last time on this trip, we have crossed in and out of this country no less than 15 times. This border crossing is delightful, everyone is so happy and friendly.
While Skill is doing the bike paperwork, I return to the bike, stare up at the mountains and reflect on our time in Argentina …........................ we have loved this country that has welcomed us so warmly and let us come and go as we wish, we have loved the people, the asados, the scenery, the camping. And despite the bad press that Argentinian police and officials receive we have found them to be mostly very friendly and always beyond reproach.
However it would be naïve to pretend all is rosy in Argentina, it is not. Inflation is rampant, corruption is rife and everyday life for an Argentinian is difficult. Poverty is lurking everywhere. Violent armed robberies are becoming common place even in rural San Rafael. Queuing is a way of life, you queue for the bank, you queue for fuel, you queue for the supermarket, you queue at every shop and service you enter. It should be such a wealthy nation, it has huge quantities of natural resources, it produces vast amounts of food, and it has fantastic untapped tourism potential. Life should be good for the people of this beautiful country, but it is not, infrastructure is decaying, there is no foreign investment, everything just looks old and tired, like it is somehow trapped in a time warp, with no money spent on it since the late 70s.
But when all is said and done, we have treasured our time here and it is with a heavy heart we leave Argentina for the last time – on this trip at least.
Skill reappears, it is now 12.20, and we head off towards the beautiful towering Andes. It is a glorious day and we enjoy the last 40 km of paved surface before we hit the dirt. It is at this point we hand over our last bit of paperwork to yet another Argentinian policeman and then we are on our own for the 130 km of dirt road over the pass to the Chile border post. We enjoy the ride for about 30km when Skill suddenly stops the bike. "Is there a problem" I ask. "The bike is running very hot" he replies. "Hmm" is my response, "here we go again, bloody gremlins". It is at this point I also report that I can hear an odd noise at the rear of the bike.
We stop for 5 minutes, wait for it to cool down and continue on. All appears to be OK although Skill keeps a very close eye on it for the rest of the journey which is not easy to do considering the state of the dirt road and amazing scenery. It is a long bone shaking journey that takes us over the Agua Negra Pass at an altitude of 4775metres. (according to the guide book) It is in a word, stunning. Huge desolate peaks, enormous glaciers, melted ice sculptures and scree slopes everywhere you look.

Paso Agua Negra

Paso Agua Negra

Paso Agua Negra

Paso Agua Negra

Paso Agua Negra
The last 20km into Juntas is a bit of a nightmare, roadworks of thick deep rolly gravel on a hard packed surface, not what you want at the end of a long day on a heavily laden bike. Sometimes I really don't know how Skill keeps the space shuttle also know as a Vstrom (so named because of it's size and non-manoeuvrability, not it's speed or sleek good looks) upright. We arrive at Juntas, the Chilean border 4 ½ hours after leaving the Argentinian border with only a quick 10 minute stop for food, it is now 4.50pm and the border post closes at 5.00pm. Phew just made it, by the skin of our teeth. We are processed pretty quickly although everything has to come off the bike and be scanned for food and other contraband.
Hooray we hit the paved surface and it is a nice easy 100 km ride into Vicuna, through the pisco-grape growing Elqui Valley. We find a money machine that dispenses us some Chilean pesos easily but the camping ground listed proves to be more elusive. After an hour we give up and opt for a lovely hostel run by a gorgeous host and her bike loving brother. Shower, dinner and sleep in salubrious surroundings, it has been a long day.

The courtyard of the lovely Valle Hermose Hostal, Vicuna

Look who else is staying here, Mr Google
Next morning after a breakfast to die for, we ask our gracious host where the camping ground is, apparently it is just around the corner, unnamed and behind a huge wall. We pack up and check it out, it is OK but they cannot find the key to open the gates. During this time we get chatting to a young Chilean couple awaiting the arrival of the key to let them out and us in. They tell us of a nice camping ground in Pisco Elqui and draw us directions. OK time for plan B. That is till I remind Skill of the noise I can still hear at the back of the bike.
He finally checks it out and finds that the chain guard has come adrift and is completely stuffed, an hour later after a bodge job with a bolt, washer and wire we are under way, refueled and backtracking towards Pisco Elqui. After a pleasant ride through lots of vineyards that seem to cling to the sides of the mountains we arrive in the tiny village of Pisco Elqui where we manage to find the picturesque Refugio del Angel. We set up camp and luxuriate in the size of our new tent.

The vineyards in the Elqui Valley

Campsite at Pisco Elqui
We spend a relaxing two days here, doing very little but wandering the town in search of empanadas, food and beer. We also manage to have a fire each night and cook a BBQ dinner. It is nice to be camping again.

Skill stokes the campfire
On leaving our quiet refuge we head towards La Serena, a beachside city with a large port, it is not an inspiring city but we need to stay and catch up on some internet jobs, after 4 attempts we do find a nice clean family run hostal with a pretty garden. Once again we have to negotiate a gutter, steps via a ramp, and a very tight left hand turn between the reception desk and lounge suite before we finally park inside beside another lounge suite. Very secure parking.

Parked beside the lounge
Tomorrow we join the Pan American Highway and begin the journey North. I keep humming "North to Alaska", whether we actually make it that far this trip remains to be seen, but I will keep humming the tune.
Cheers and Beers,
John and Lan
Posted by John Skillington at March 18, 2014 09:46 PM GMT

Recent Entries
Archives:
Archives:
Monthly
Archives:
Category
NEW! HU 2015 Motorcycle Adventure Travel Calendar is now available! Get your copy now for some terrific travel inspiration!
HUGE, 11.5 x 16.5 inches, beautifully printed in Germany on top quality stock! Photos are the winning images from over 600 entries in the 9th Annual HU Photo Contest!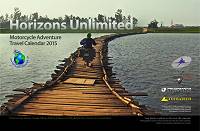 "The calendar is magnificent!"
"I just wanted to say how much I'm loving the new, larger calendar!"
We share the profit with the winning photographers. YOU could be in the HU Calendar too - enter here!
Next HU Events
NEW!

USA Virginia: Apr 9-12, 2015
Canada West: Aug 20-23, 2015
USA California: Sep 24-27, 2015
Aus Queensland: Sep 24-27, 2015
USA North Carolina: Oct 8-11, 2015
Aus Perth: Oct 9-11, 2015
Take 40% off Road Heroes Part 1 until October 31 only!
Road Heroes features tales of adventure, joy and sheer terror by veteran travellers Peter and Kay Forwood (193 countries two-up on a Harley); Dr. Greg Frazier (5 times RTW); Tiffany Coates (RTW solo female); and Rene Cormier (University of Gravel Roads).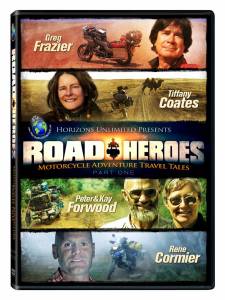 "Inspiring and hilarious!"
"I loved watching this DVD!"
"Lots of amazing stories and even more amazing photographs, it's great fun and very inspirational."
"Wonderful entertainment!"
Check it out at the HU Store! Remember to use Coupon Code 'HEROES' on your order when you checkout.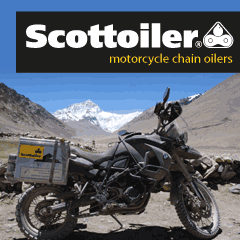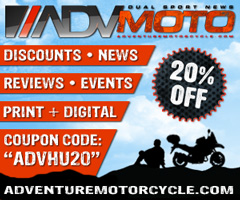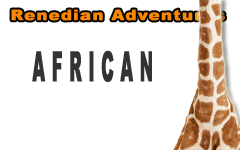 What others say about HU...
"I just wanted to say thanks for doing this and sharing so much with the rest of us." Dave, USA
"Your website is a mecca of valuable information and the DVD series is informative, entertaining, and inspiring! The new look of the website is very impressive, updated and catchy. Thank you so very much!" Jennifer, Canada
"...Great site. Keep up the good work." Murray and Carmen, Australia
"We just finished a 7 month 22,000+ mile scouting trip from Alaska to the bottom of Chile and I can't tell you how many times we referred to your site for help. From how to adjust your valves, to where to stay in the back country of Peru. Horizons Unlimited was a key player in our success. Motorcycle enthusiasts from around the world are in debt to your services." Alaska Riders

10th Annual HU Travellers Photo Contest is on now! This is an opportunity for YOU to show us your best photos and win prizes!
NEW! HU 2014 Adventure Travel T-shirts! are now available in several colors! Be the first kid on your block to have them! New lower prices on synths!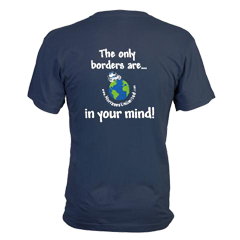 Check out the new Gildan Performance cotton-feel t-shirt - 100% poly, feels like soft cotton!

What turns you on to motorcycle travel?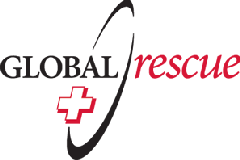 Global Rescue is the premier provider of medical, security and evacuation services worldwide and is the only company that will come to you, wherever you are, and evacuate you to your home hospital of choice. Additionally, Global Rescue places no restrictions on country of citizenship - all nationalities are eligible to sign-up!
New to Horizons Unlimited?
New to motorcycle travelling? New to the HU site? Confused? Too many options? It's really very simple - just 4 easy steps!
Horizons Unlimited was founded in 1997 by Grant and Susan Johnson following their journey around the world on a BMW R80 G/S motorcycle.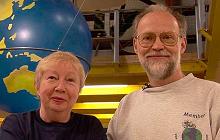 Read more about Grant & Susan's story
Membership - help keep us going!
Horizons Unlimited is not a big multi-national company, just two people who love motorcycle travel and have grown what started as a hobby in 1997 into a full time job (usually 8-10 hours per day and 7 days a week) and a labour of love. To keep it going and a roof over our heads, we run events (22 this year!); we sell inspirational and informative DVDs; we have a few selected advertisers; and we make a small amount from memberships.
You don't have to be a Member to come to an HU meeting, access the website, the HUBB or to receive the e-zine. What you get for your membership contribution is our sincere gratitude, good karma and knowing that you're helping to keep the motorcycle travel dream alive. Contributing Members and Gold Members do get additional features on the HUBB. Here's a list of all the Member benefits on the HUBB.
Books & DVDs

All the best travel books and videos listed and often reviewed on HU's famous Books page. Check it out and get great travel books from all over the world.

MC Air Shipping, (uncrated) USA / Canada / Europe and other areas. Be sure to say "Horizons Unlimited" to get your $25 discount on Shipping!
Insurance - see: For foreigners traveling in US and Canada and for Americans and Canadians traveling in other countries, then mail it to MC Express and get your HU $15 discount!
Story and photos copyright © All Rights Reserved.
Contact the author:
Editors note: We accept no responsibility for any of the above information in any way whatsoever. You are reminded to do your own research. Any commentary is strictly a personal opinion of the person supplying the information and is not to be construed as an endorsement of any kind.
Hosted by: Horizons Unlimited, the motorcycle travellers' website!
You can have your story here too - click for details!