September 06, 2013 GMT
Brazil - Trindade to Rio and Foz do Iguacu
On leaving our oasis in Trindade we follow the coast road to the uninspiring outskirts of Rio, the closer we get to Rio the warmer it gets and you guessed it the bikes starts to misbehave really badly.
As it is a Sunday the traffic into Rio is not too bad which is a God send as the bike will hardly run at all, in the stop start traffic. We make it to within a km of the hostel but cannot quite work out the one way road system to get to our street, so pull over and turn the bike off for a while, while we check out the GPS. Once we are sorted we head off again and the bike decides it will run perfectly (it is so bloody annoying), and we arrive at the hostel 5 minutes later.
We have the number of the hostel but cannot find a sign, mainly because there isn't one. I eventually find the door while Skill is being entertained by the motorcycle couriers who invite him to park with them and give me encouraging hints on how to get into the hostel.
After a ten minute check in, filling in various pieces of paper, being told that I have to pay the balance owed now and having a series of rules foisted upon me I tell them that "we need to get the bike off the street and unpacked, I will then deal with the other things". It is then they tell me that yes they do have parking (the only reason we booked this hostel) but it is at an unsecured parking lot at their twin hotel some blocks away or we can park it on the street.
Instead of arguing, I go out for a chat with Skill. Over the years we have learnt to be polite but firm about bike parking, Skill tells them that he really thinks it will be better for us and them if we bring it in through the door and park it beside the entrance. We get a 'suppose that will be OK' answer and have to squeeze the bike through a doorway that is narrower than the handlebars of the bike, but at least it is inside and secure. There is a big roller gate but the tracks are covered in dirt, rubble and rubbish so it is impossible to open.
After the friendliness and cleanliness of the beautiful Pousada de Franceses in Sao Paulo this place is a shambles, while our room is starkly prison like, a double bed and a huge flat screen tv (which we didn't even turn on) it is at least moderately clean, the bathroom looks newly tiled but the door is a bit mouldy and there is no mirror - strange. The cleanliness of the rest of the hostel leaves a bit to be desired with discarded cigarette butts seemingly everywhere, smoked mostly by the staff. It is also at his point that I discover we have no towels (they are an optional extra which I have to pay for, so we use our own) and I also have to pay a $50 Real deposit for the key and sheets. Bloody Hell, do I look like I have space to pack a set of double size sheets in my pannier, I can't even fit in another pair of undies! This hostel just gets stranger and stranger...
We unload the bike, get out of our motorcycle gear, pay the rest of our account and go to the bar for a drink. Slight problem, the bar man is missing in action, OK can we at least get a beer from reception because as per rule 301, I am not permitted to bring alcohol onto the premises. (Too bad about the bottle of vodka upstairs in our room) Hmmm after 10 minutes of procrastination we get a beer, we then go for a wander and find some dinner. The hostel is in a great spot, lots of local bars and eating places.
Next morning we sleep in and venture down to breakfast, which looks fine except we can't find a table to sit at or get to the food as the staff are busy having their breakfast, we eventually get our breakfast and sit outside. A pattern emerges, this Hostel was actually built for the convenience of the staff, not the paying guests (and we are paying, the most expensive place we have stayed at on our whole journey)
It is very overcast and lightly misting but we decide we will go for a walk anyway as we are only staying here for a few days we need to make the most of our time. We head out to the underground and catch a train to Copacabana beach. When we get there its raining, so we walk in the rain anyway. There is not a person to be seen anywhere on the beach that is usually packed in all the tourist photos. We also go for a wander along Ipanema Beach and apart from a few surfers, this famous beach is also deserted. So we return to a beach side cafe with shelter and plonk ourselves down for the afternoon and do what we do best, eat and drink.

Lan in the rain at Copacabana Beach

Lan in the rain at Copacabana Beach

Caipirinhas and prawns on Copacabana Beach

We take the underground back to the hostel and get a lovely take away sushi dinner and decide we would like a beer with dinner. Guess what, the bar man is missing in action so we have a repeat of the last nights scenario.
The following day, we walk to the cog train that takes you to the Cristo Redentor (the famous statue of Jesus that overlooks the city), it is a nice day and we get to enjoy our train ride and the views from Rio's most iconic tourist attraction. The place is absolutely packed but we enjoy the views none the less, how can you not, it is Rio.

The start of our train ride up the mountain

Apparently the Cristo is over 30 metres high and weighs over 1000 tons, it was scheduled for completion in1922 as part of Brazil's centenary independence celebrations but it wasn't completed until nearly ten years later, 1931. Some things will never change!!!!!!

Panorama of Rio

The Cristo

Lan and Skill at Cristo Redentor

Lan having a beer beneath the Cristo Redentor
We head back to the Fawlty Towers Hostel after a great day out. On entering our room I am surprised to see a huge mirror in our bathroom, nice of them to let us know they would have people in our supposedly private room, but the bonus is now I don't have to use the television (as a mirror) to do my hair.
The following morning after fighting the staff for a table and enjoying breakfast we head off to the underground and take the Free Walking Tour which we thoroughly enjoy. Although Rio is not a particularly beautiful architectural city, it is still interesting.

Rio's famous bakery, housed in a beautiful building. Apparently the Queen has taken tea here.



Left over graffiti and damage from the big riots in Rio a month ago

After the official part of the tour is over we head out for lunch with Luana (our tour guide) and have feijoada (Brazil's national dish of black beans and pork) and a few caipirinhas. Afterwards we visit Escardia de Selaron, a set of 215 steps connecting Santa Teresa to Lapa. The stairs have been covered with donated tiles (from 120 countries) by the eccentric artist Selaron. He started the project in 1990 and had worked on it every day since. Sadly he passed away late last year.

The Escardia de Selaron

The Escardia de Selaron

Any guesses where this yellow tile is from?
It is well after three when we arrive back, the receptionist sees Skill and beckons him to stop saying "problem, problem". I go on ahead and on entering our room I can see all is not well, our bathroom is chaotic, with no warning to us this morning, they have today installed a new shower screen while we have been out. There is ground tile dust and silastic everywhere, not only that but they have used our personal bathmat/cleaning cloth to try and wipe up dust and silastic, Skill's shampoo bottle has been knocked over and has a smashed lid and is oozing shampoo and our soap has gone missing in action. Hmmmmmmmmmmmm downstairs …....... "guys you need to clean my bathroom", Response "We can't clean it until tomorrow, until the glue is dry". "Oh yes you can, don't worry about the shower screen, but you need to come and clean the floor, shower and basin and get the silastic off everything else so we can use the expensive bathroom we paid for". The attitude was "oh well if we must", eventually we have a half hearted attempt to clean up.
I find a broom and finish the clean up job myself before we lay down for a read and rest, then comes the next insult they start jack-hammering in the rooms next door and then about half an hour later they bring up a pressure cleaner to clean the shared bathrooms all the while yelling back and forth from upstairs to downstairs. The din is deafening and goes on for 2 hours. We are just about to go insane. We head downstairs as it is quieter and try for a drink at the bar before we go out, ….................. oh what a surprise, no barman that's 4 nights out of 4. We just give up and put it down to "one of those places we will never recommend", its not the worst place we have stayed by a long way, but for the price you expect better. So we head out again to Ipanema as we have arranged to join David (the biker we met in Peru/Bolivia) and Yasbell (his wife) for dinner. They have just arrived in Rio on the bike, and we enjoy a lovely evening together.
Next morning we check out of the "hostel from hell" and are invited to write on their wall of fame in the bar. I don't bother. I don't think they want to hear what I have to say. Although we really enjoyed Rio, there is a feeling of "This is Rio, give us your money, we don't have to actually provide you with any service, there are plenty more tourists behind you" However it could have been the fact that they were slightly jaded from the 3 million tourists that flooded the city the previous week for El Papa's (The Pope) visit.

El Papa was here!!!
Carmen (the Garmin) does a great job of getting us out of Rio without a wrong turn However when you are riding underneath a concrete freeway, satellite reception can be dodgy and we have to stay in the right hand lane to keep reception. No No No, now is not the time to lose reception and have the GPS die.

Now is not the time to lose satellite reception
It is now Thursday and we are heading back to Sao Paulo as the bike is still not running as it should be and we have booked it in at Alex's workshop for Monday. We retrace our beautiful beach ride to Paraty where we stop for a couple of hours to check out this quaint city and email Taz to tell him we will meet him on Saturday afternoon near Guarapava. And of course in the heat the bike is running really badly. AGHHHHHHHH!!!!

The cobblestoned streets Paraty

Pastel coloured boats Paraty Harbour
It is then a short ride back to Trindade where we revisit the same Pousada as last time and sink our toes into the sand and drink caipirinhas for the next two days.

Skill sinks his feet into the sand
After our all too short beach side chillout, we ride the 300 km back to the police checkpoint where Taz dropped us off ten days ago and meet Taz and Karin who are waiting for us. Taz's uncle owns a holiday apartment in Guarapava and has kindly let us stay there for the night, Karin and Taz take us out to a very famous Pasteleria and buy us dinner. We also try the local freshly sqeezed sugar cane drink as well, yumo.
Next Day we have a feast for breakfast that Taz has prepared. Then we get a short guided tour of the area and find a rather cold and windy beach to sit on for a few hours.

Chilling on the beach with Taz and Karen
Late Sunday afternoon we ride the road back to Sao Paulo, once again Taz (and Karin) pilot us all the way back to the Pousada Franceses where we will spend the next four nights
The difference between the two hostels (Rio and Sao Paulo) is like chalk and cheese. We so enjoy our time in this little hostel, it doesn't matter that none of us speak the same language, we all mange to communicate, at dinner time everyone is happy to share beers, wine and caipirinhas, and also their dinners, it is like having an extended family.

The friendliest staff in the world

BBQ at Pousada de Franceses

BBQ at Pousada de Franceses
While in Sao Paulo again I get the usual gear maintenance and blog update jobs done while Skill seeks out Alex to see if we can finally get the bike's problems diagnosed.
Skill writes: I arrive at Alex's workshop at the arranged time of 10am and the bike has been running OK so far this morning, which is not what you want when you take it to the mechanic. The bike goes onto the work stand and when started, starts running badly – hooray. At least I don't have to do charades to explain the problem. The bike is connected to all sorts of electronics and a laptop to check the bike computer. Only one error has been recorded previously with a sensor and its not showing up as a current problem. So the guys pull the plug to the offending sensor, clean and reinstall it a few times but its continues to read OK. So now it gets harder. Half of the bike gets pulled apart over the next hour or two.
When the spark plugs come out they look like they have been in a two-stroke engine they are so black. Alex asks me how long since the fuel injectors were cleaned, I reply 'never'. Alex thinks his English is not so good, so he asks me again and when I again reply 'never' then 'when it left the factory', he says 'no, no we clean them every 15 or 20 thousand kilometres in Brazil, the fuel is very bad here'. So off come the throttle bodies and out come the fuel injectors for cleaning. It turns out that the injectors are badly blocked.
With the injectors cleaned and with new spark plugs and air filter installed, the bike gets a good tune-up and is running very sweetly in the workshop. So I take it for a short ride and it continues to run perfectly. Woohoo, finally fixed I hope, just have to hope it stays that way when we take it on a longer ride when fully loaded.

The bike at Alex's workshop

Alex at work

Alex at work
While the bike was in bits in the workshop, two Bombeiros (fire-fighters and friends of Alex's) dropped in on their fully kitted official motorcycles. These guys are trained for this special job and are actually police, fire fighter and emergency trauma first response team all in one. They get called as first response to all sorts of emergencies including vehicle accidents because they can get through the grid locked Sao Paulo traffic much quicker than any other emergency response vehicles.
Edson could speak very good English and spent quite a while translating for me at the workshop. He then he asked if I would like to have lunch and tour at the fire station. Hell yes!
But my bike is in bits - no problem take Alex's 250 run about. Now make sure you keep up. Haha easier said than done, you really can't believe the way the bikes split the car lanes at 2 or 3 times the speed of the cars and buses here in Sao Paulo. No wonder there are so many accidents. So the Bombeiros put on their flashing lights for me, one in front and one behind me so the traffic made a little more room for us than usual and I did keep up (just) and had a great couple of hours with the fire fighters and touring the fire trucks and equipment! Lunch was great too! Thank you so much Edson and all the fire crew.

Edson at work

Edson and his rescue bike
Lan writes: On our last night in Sao Paulo we go out to dinner with our Brazilian family and enjoy a beautiful (but cold) evening at a great Pizza place, once again we enjoy the hospitality of these amazing people.

Padu and Alex

The Boys from Brazil Padu, Alex, Skill, Taz and Zeca
After Skill and I have had a few caipirinha fuelled discussions, we decide as our time is starting to run short we will ride the 1000 km ride (via) back to Foz de Igaucu, thinking we will leave the bike stored there while we return to Australia.
Once again we leave Sao Paulo without any problems and the bike appears to finally be running really well. The first day is a relatively short one, it is blowing a gale but for the first time we can remember, it is coming from behind us so the ride is actually very nice, we head to the the town of Ourinhos for a non eventful overnight stay before hitting the road quite early the next day. Once again it was a pleasant ride through open countryside and farming land, with only a few larger towns to negotiate. Around 3.30 pm as we are riding through large swathes of farming land, we spy a hotel, come service station, come restaurant so decide to turn around and check it out. It has everything we need, a comfortable cabin room with fridge and air conditioning, wifi, beer and the restaurant has an all you can eat buffet for 15 Reals each. (about $8 AUD) Bargain, the only downside is we are on the main highway and the trucks are a bit noisy. Earplugs solve that problem.

Hotel Madeiria in the middle of nowhere (note the giant dove)

Our cabin room at Hotel Madeiria
The following day it is a relatively short ride to Foz de Iguaucu where we book into a good cheap hotel for a couple of nights to organise ourselves and meet up with Taz who has driven with a friend from Sao Paulo to pick up a bike from Puerto Iguazu in Argentina. Although we only get to spend a short time with Taz it is nice to see him again, and to meet his friends.

We begin once again to research our bike storage options, along with our transport back to Santiago. Being a typical engineer type Skill puts it all onto a spreadsheet, but he is still undecided until he discovers flights are very expensive and buses take over 48 hours. I tell him there is to be not one word of complaint if we take the bus. This is the clincher and he decides we will instead ride back to San Rafael (where we can organise bike storage), visit John and Annette at their Finca, then make the much shorter bus trip to Santiago for our flight to Australia.
Decision made we move back to the Igaucu Motorcycle Travellers Hostel as we want to see Rod and Adolfo again, and we also need to tell them that we won't be storing the bike with them. Once again the helpfulness and friendliness of these two guys is amazing. Instead of being annoyed at us for changing our mind on the storage matter they help us get a new front tyre from Paraguay, then Rod rides with us to the border to help us with translation and secure us an 8 month temporary import for Argentina. We cannot thank him enough.

Adriano gets us a new tyre

Rod helps us at the Argentinian Border
On reflection Brazil has been amazing and to think we were considering not coming to this country. It has been the people that have made Brazil a motorcyclist travellers dream. They have been incredibly generous with their time, I would say the kindness and the hospitality we have been shown in this country rates up there with Iran on our last overland trip. The Brazilians have paid for our dinner and groceries, fixed our bike, given us gifts ridden 100s of km out of their way, have organised accommodation for us, helped us obtain cheap tyres. The list goes on and on. We have forged friendships that will last a long, long time. We cannot thank them enough for their generosity and kindness of heart.

The amazing Sao Paulo motorcycling community
So dear friends, family and the HU community Taz and Karin are coming to Australia for a short 3 week holiday over Christmas/New Year. I would love for them to be shown the same hospitality in Australia, so will let you know if they are coming to a town near you.
Cheers,
John and Lan
Posted by John Skillington at September 06, 2013 09:30 PM GMT

Recent Entries
Archives:
Archives:
Monthly
Archives:
Category
Now that summer is here, get On the Road! Take 30% off the Achievable Dream - On the Road! 2-DVD set until August 31 only.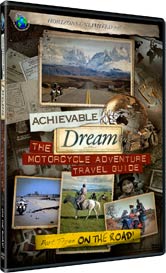 Our veteran travellers share their tips (and great stories) for staying healthy, happy and secure on your motorcycle adventure.
"A fantastic, informative and inspirational DVD."
"It's brilliant - thank you very much!"
Check it out at the HU Store! Remember to use Coupon Code 'ONTHEROAD' on your order when you checkout.
Next HU Events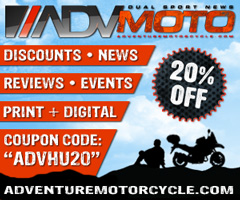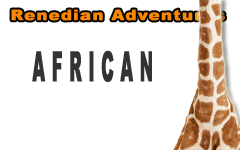 What others say about HU...
"I just wanted to say thanks for doing this and sharing so much with the rest of us." Dave, USA
"Your website is a mecca of valuable information and the DVD series is informative, entertaining, and inspiring! The new look of the website is very impressive, updated and catchy. Thank you so very much!" Jennifer, Canada
"...Great site. Keep up the good work." Murray and Carmen, Australia
"We just finished a 7 month 22,000+ mile scouting trip from Alaska to the bottom of Chile and I can't tell you how many times we referred to your site for help. From how to adjust your valves, to where to stay in the back country of Peru. Horizons Unlimited was a key player in our success. Motorcycle enthusiasts from around the world are in debt to your services." Alaska Riders

10th Annual HU Travellers Photo Contest is on now! This is an opportunity for YOU to show us your best photos and win prizes!
NEW! HU 2014 Adventure Travel T-shirts! are now available in several colors! Be the first kid on your block to have them! New lower prices on synths!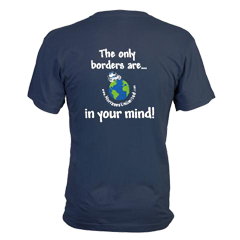 Check out the new Gildan Performance cotton-feel t-shirt - 100% poly, feels like soft cotton!

What turns you on to motorcycle travel?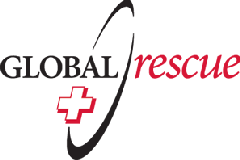 Global Rescue is the premier provider of medical, security and evacuation services worldwide and is the only company that will come to you, wherever you are, and evacuate you to your home hospital of choice. Additionally, Global Rescue places no restrictions on country of citizenship - all nationalities are eligible to sign-up!
New to Horizons Unlimited?
New to motorcycle travelling? New to the HU site? Confused? Too many options? It's really very simple - just 4 easy steps!
Horizons Unlimited was founded in 1997 by Grant and Susan Johnson following their journey around the world on a BMW R80 G/S motorcycle.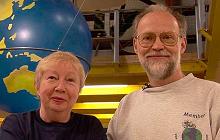 Read more about Grant & Susan's story
Membership - help keep us going!
Horizons Unlimited is not a big multi-national company, just two people who love motorcycle travel and have grown what started as a hobby in 1997 into a full time job (usually 8-10 hours per day and 7 days a week) and a labour of love. To keep it going and a roof over our heads, we run events (22 this year!); we sell inspirational and informative DVDs; we have a few selected advertisers; and we make a small amount from memberships.
You don't have to be a Member to come to an HU meeting, access the website, the HUBB or to receive the e-zine. What you get for your membership contribution is our sincere gratitude, good karma and knowing that you're helping to keep the motorcycle travel dream alive. Contributing Members and Gold Members do get additional features on the HUBB. Here's a list of all the Member benefits on the HUBB.
Books & DVDs

All the best travel books and videos listed and often reviewed on HU's famous Books page. Check it out and get great travel books from all over the world.

MC Air Shipping, (uncrated) USA / Canada / Europe and other areas. Be sure to say "Horizons Unlimited" to get your $25 discount on Shipping!
Insurance - see: For foreigners traveling in US and Canada and for Americans and Canadians traveling in other countries, then mail it to MC Express and get your HU $15 discount!
Story and photos copyright © All Rights Reserved.
Contact the author:
Editors note: We accept no responsibility for any of the above information in any way whatsoever. You are reminded to do your own research. Any commentary is strictly a personal opinion of the person supplying the information and is not to be construed as an endorsement of any kind.
Hosted by: Horizons Unlimited, the motorcycle travellers' website!
You can have your story here too - click for details!