June 13, 2013 GMT
Puno to Cusco the long way round.
We awake in a new country, Peru, a place we have dreamed of coming to for nearly 30 years.
Our excitement is tempered by our tiredness, yesterday's border crossings, teamed with the rain and cold had been a bit of a marathon effort, for this reason we start the day slowly. We make breakfast in our room then go for a walk around the village of Chucuito. It is a lovely, sleepy little village and it's inhabitants are incredibly friendly.

Out and about in Chucuito

The short ride (including a police checkpoint) into Puno is easy, but finding our way around the maze of one way streets is a bit of a challenge. The other Peruvian peculiarity we notice is the existence of tuk-tuks, those 2 stroke noise machines used for transporting people at the speed of light. We eventually wend our way to the Plaza de Armes, only to find there is a parade in progress so all the surrounding streets are blocked off.

Parade in the Plaza de Armes

We park the bike, have an empanada from a street vendor and then consult the girls in the Tourist Office. They give us a list of hotels (with parking) and addresses and we are off on the great hotel hunt, we do eventually find the 3 hotels listed but they are all out of our budget (even though I had given the girls in the Tourist Office our budget) so we continue searching, on our own.
I must say Puno doesn't immediately endear itself to us. It takes us nearly two and half hours to find a a decent hotel with parking, we watch a taxi driver run over and kill some ones pet dog without a backwards glance and mini buses do their best to side swipe our panniers. We eventually stumble upon the Hotel Julio Cesar and park the bike in a private car park next door. We can actually see the bike from our bathroom window. Finally after lugging all the gear upstairs (they do have a lift), all I want is a HOT shower. Well you know how it's going to end don't you. No hot water.
At this point we give up, go to the restaurant next door, order a fantastic meal and drown our sorrows in a few pisco sours. Some days are easy, some are not ….......................... but when all is said and done we'd rather be here travelling than anywhere else. Inspired by our pisco sours we walk around the town to orientate ourselves and book a tour of Lake Titicaca for the following day.
Unfortunately we end the day on rather a sombre note, later in the evening we get 2 lots of bad news, Australian friends Steve and Jackie (Toughen up Tours) have had a nasty motor cycle accident on their way to the Overland Expo in Flagstaff (America) and are in hospital and John's grandmother is now very ill and not expected to make the next 24 hours.
The following day it is an early start, after checking emails/facebook for an update on our friends and loved ones, we make breakfast then it is onto a mini bus down to the harbour to board the Titicaca Express, apparently the fastest tour boat on the Lake according to our English speaking guide.

View back to Puno

Apparently we are on the fast boat.
We are off to the island of Taquile where we visited the less touristed side. This small island community has it's own individual culture, council, justice and law enforcement system. Their economy is obviously based on tourism, but also agriculture and the sale of their textiles. Only the men of the island knit while only the woman weave. If a man from another island marries into the community they have one year to learn to knit. Knitting is taken very seriously.

Local Taquile Island men knitting

Taquile Island locals

Knitting is a serious business

Taquile Island family
After an idyllic morning walking the island and meeting the people and learning a little about their very involved culture it was back onto the boat and across to the Peninsular of Santa Maria (this community had only been on the tourist circuit for 6 month) for lunch. A hungi like meal cooked in corn leaves under the earth. Once again a cultural show for the tourists but enjoyable none the less.

Beautiful ladies in beautiful hats

Thanking Pachamama for our lunch

Husband and wife - leaders of this community

The beautiful ladies again. The older lady is much revered. She is the community's midwife.

Serving up our lunch
After lunch it was on to one of the Uros floating islands a fair way out. These people actually lived here full time unlike some of the other islands where they just turn up to do the tourist thing. They had also only been on the tourist circuit for less than twelve months so were not jaded, in fact they were loving their celebrity status and were hamming it up for us. Their most enjoyable piece of theatre was the re-enactment of a duck shooting complete with an ancient gun and a the tossing of dead limp duck. But of course the most obvious reasons for us being there was to purchase their wares, which I did. Yet another rug for the collection, while Skill bemoans "Where the bloody hell are we going to fit that?"

Homes on one of the Uros Floating Islands

Traditional boats. Well actually not so traditional, their hulls are full of plastic water bottles.

Which rug/wall hanging should I buy?

This one

The great duck shooting re-enactment
Confession time, when we booked the tour I said to Skill "I don't know why we are doing this, it is expensive and will be so kitch" but on our return to Puno after the day out we found ourselves admitting what a really enjoyable day we had had.
Because of our change in plans, that is to leave Bolivia via Peru we are completely disorganised. Our intention was to come to Peru later this year or early next year. We have no road map, no GPS mapping and I have done absolutely no reading about Peru. So over the the next few days we chill back in Puno and try to rectify those few problems as the town starts to redeem itself.
Firstly an act of God occurs at the hotel. We get hot water. Secondly we find a huge new supermarket where I can buy Liptons English Breakfast teabags (South American tea is awful) and thirdly we discover Macchu-Pizza that makes the most sensational wood fired pizzas with side dishes of garlic and chilli sauce. Maybe Puno is not so bad after all. The staff at the hotel are lovely and although they don't speak any English they go out of their way to help us. We manage with our Spanglish to get our washing done and to buy our SOAT (Peru compulsory third-party insurance) really easily. Skill also manages to download GPS maps for Peru but after 2 days of trying to find a road map of Peru we give up, it is a lost cause.
On our last day in Puno we hunt down a very touristy coffee shop on the square, have an adequate coffee and afterwards I have a browse in their very upmarket gift shop, and unbelievably I spy 2 really great road maps of Peru. Hooray our last little problem solved.
After that we join the crowds on the square where we watch an amazing parade, of school children (of all ages) doing dances in all manner of stunning costumes. The music is wonderful and the dances enthralling.

Young dancers - Puno

Young dancers - Puno

Young dancers - Puno
We are captivated for a couple of hours and at the end, we along with countless parents and children, spill out into Puno's streets. School festivals/concerts/parades are the same the world over, proud parents carrying all manner of left over crumpled costumes while tired, excited children talk incessantly. The carnival atmosphere was palpable, everyone wore a smile, Puno had just redeemed itself completely.
The following day we manage to leave Puno at a reasonable hour after goodbyes to the hotel staff and helpful advice from a bored traffic cop who chats to us as we load the bike. We ride out of town and get fuel at a service station............. amazing, no haggling, no 5 litre container, and we can fill up the tank in one go. Fuel in Peru is quite expensive and to our surprise is also sold per American gallon, but at least we can buy it.

We can buy as much fuel as we want

View back over Puno
We ride alongside Lake Titicaca to Juliaca (thank goodness for the GPS as there are no signs to get us through the town) and then it is a stunningly beautiful ride over the altiplano, past lakes and a National Park which takes in a Vicuna sanctuary.

Harvest time - Lake Titicaca

What a stunning ride

Watch out for Vicuna!
We turn off at Canahaus and so begins another beautiful ride. The weather starts to close in as we then climb to 4910 metres before the downward switchbacks into Chivay. At the entrance to Chivay we have to stop and pay the entrance fee to Colca Canyon. This is the first time we had been off the bike for 5 hours. We had planned to refuel along the 315 km ride but the only fuel we saw was just out of Juliaca and we had only done 45 km since Puno. However this was a big mistake as there was no fuel after Juliaca and we cruise into Chivay almost at the limit of our fuel range. Fortunately we made it by the skin of our teeth.

Stopped at the entrance to Chivay, we get off the bike after 5 hours
Funnily enough neither of us were that tired or sore, it had just been such a beautiful untrafficked ride, beautiful but cold. We quickly and easily found great accommodation in a lovely little hostel, unload the bike just before it started to rain/sleet. The travel Gods were being kind that day, hot shower, a very late picnic lunch on the floor of our room with amazing views up to the mountains.

View from our room the following morning
That evening there is a huge festival in the Plaza, once again it is school children, luckily the rain has abated, so we go out to watch for a while, buy some street food and back to our room to eat, in the dark. There electricity is out. Oh well dinner by headlight and early to bed, it has been a great day.
Next day we just chill back and explore the pretty little town that is Chivay, we have a huge smorgasboard lunch at a tourist hotel and then just sit in the sun, read our books and have some internet time.

Out and about in Chivay
Up and at em, we are on the bike after our first skype call to good friends Liz and Al, it was so nice to hear their voices. We plan to ride the 50 km to Cabanaconde with the idea that we will rise early the following morning to join the throngs of people at Cruz del Condor between 7am and 9am to see the magnificent condors. Apparently this is the only time to see the condors. We are assured they aren't around after 9 am! We wonder how they can tell the time so accurately?
The ride is beautiful, we stop at every viewpoint and every village, it is a glorious sunny day and we happily play tourist and enjoy the sights.

The ancient terraces of Colca Canyon

Can you spot the tunnel? Pitch black inside and filled with dust!
The village of Maca was particularly geared towards tourists but we stop and join in the fun anyway. Skill was fascinated with a number of tame eagles the locals had on display so paid a few coins for the touristy photo opportunity.

The tourist street of Maca

The tourist street of Maca

Babies

Skill could not resist getting up close and personal with the eagles

Magnificant creatures
We get to the Mirador at Cruz de Condors at around 1.00 pm, there is no longer a single person or tour bus in sight (they all leave after 9 am), it's just us, we get off the bike, sit back and take in the view in silence for about 15 minutes and check out a good vantage spot for the following morning. I am sitting on the railing when I hear a whoosh sound behind and above me, unbelievably it is a condor, so close I can see his eyes. "Sh**" says Skill, "I left the camera on the bike". He goes and grabs it and while doing that more condors appear in the skies. Don't they know that they are meant to be "Off" after 9.00am!
We spend the next hour all alone with these 5 condors, but none come as close as the first one. It was almost as if he was saying "Ha ha, you haven't got your camera, have you". It's moments like these that I cherish in our independent travels, how lucky are we to spend time all alone with these majestic creatures. A little later 2 young local boys appear on bicycles, they sit quietly and watch the condors with us

The Condors

The Condors

Condors over Colca Canyon

Young local boys join us
The rest of the road to Cabanaconde is newly paved and it is a lovely 10 minute ride down the hill to the picturesque town. We find the Hostal Pachamama and it's gregarious host who apologises for the building construction works in progress, but we get the bike inside the courtyard after some manoeuvring then it is off to the square for some Caldo de Galinda (vegetable/meat soup with rice/quinoa) for lunch.
We spend the afternoon in the courtyard/construction site in the sun, before an early adjournment to the bar/restaurant where it is nice and warm because of the wood fired pizza oven. We enjoy a fantastic meal and a pleasant evening with fellow travellers in the warmth of the restaurant. Once back in our room we sleep under 10 tonnes of blankets, even though we cannot move and my feet are laid flat, at least we are warm.
The following day we retrace our steps back to Chivay, we again see a condor on our way out of Cabanaconde but are gobsmacked at how many people and tourist buses there are at the Mirador - Cruz del Condor and can you believe it, not a condor in sight there! We arrive back in Chivay around mid morning and check back into the same hostel.
Once we have internet reception we get the sad news that John's grandmother has passed away. While sad we are glad she is at peace, this amazing woman was aged 99 years, 2 months and 9 days. She had lived a good, happy, healthy and full life.

Eva Fourro, John's much loved Grandmother
We also get news that Steve and Jackie's injuries while serious enough, are not life threatening, they are still in hospital, being well looked after and making good progress.
We spend a subdued afternoon in Chivay, Skill manages to wash the bike and I wile away another afternoon with a book. While the scenery is breathtakingly beautiful, we are not really here, our minds are back in the small town of Howard, Australia, where the family has begun to gather.
The following day after a quick refuel we backtrack to Canahaus over the Abra Patapampa Pass, at an altitude of 4910 metres I think this is our highest pass yet. It is an absolutely beautiful day, so much warmer than on our way to Chivay a few days ago.

We are really on top of the world

Ladies sell their wares at the top of the Pass

View back to the volcanoes
We arrive in Peru's second largest city, Arequipa. As usual the outskirts of the city are grotty and dirty, there is traffic mayhem everywhere and we have no idea of where we are going. We find our way into the city centre and try to find accommodation. We are stopped in a back street close to a recommended Hostel (thanks Skip and Rach) which we are having trouble finding. While we are trying to find the street on our map, a scooter whizzes by then does a quick U turn and comes back to us. "Hello, can we help you" says the rider in perfect English. Helmut and his wife are motorcycle enthusiasts and after some discussion about accommodation and our budget takes us to a friend's hotel where he negotiates "mates rates" for us, in a absolutely beautifully appointed hotel with secure parking. Its still a little over our normal budget, but we decide to spoil ourselves. We settle ourselves in, order sandwiches and beer from room service and take in our posh surroundings.

Our beautiful posh hotel room

Skill with Helmut and his gorgeous wife

After a bit of a walk into the Plaza de Armes to orientate ourselves, Helmut returns and takes us to a glorious old building that houses a private members club. We settle in for the evening with drinks and great conversation. Just after midnight we get ready to leave and settle the bill. Helmut will not hear of our paying. "You are my guests". We thank this lovely gentleman for his kindness and generosity.
We spend another 2 days in our salubrious surroundings and visit the sites of Arequipa, including Museo Santuarios Andinos, home of Juanita the ice Princess, the Monastero de Santa Catalina a monastery citadel within the city founded in 1580 and countless other churches and squares. We really enjoy this cosmopolitan city with it's fabulous food, glorious views and the ever present Misti Volcano visible from everywhere in the city.

7th Century Cathedral on Plaza de Armes -Arequipa

Monastero de Santa Catalina – a citadel within the city, founded in 1580

Monastero de Santa Catalina

Monastero de Santa Catalina

Monastero de Santa Catalina

Monastero de Santa Catalina

Monastero de Santa Catalina

Monastero de Santa Catalina

Views from the local restaurant terrace

Views from the Mirador Yanahuara with the ever present Volcan Misti
At this point we need to make a decision about which way we are going to go, do we head back to Chile or should we see a bit more of Peru in the dry season................... flip a coin.......... more of Peru it is. So it is off to Nasca. We leave Arequipa with only a couple wrong turns and head towards the infamous Pan American Highway. Once we hit the ocean road it was a spectacular glorious ride that we both thoroughly enjoyed, the scenery is just beautiful and the road is a series of endless twists and turns along the sea cliffs for over 200 km. We also enjoy the sight and smell of the ocean, it has been a long while since we were at sea level and smelled the saltwater. The huge ocean swell comes straight in from the Pacific and just smashes against the shore and cliffs, ocean spray and mist fill the air for kilometres inland.
Our plan is to continue on to Nasca, but as we near Chala we realise that it is after 4.00 pm and it is still 200 km to Nasca. Helmut has told us of a nice little spot to stop called Puerto Inka just North of Chala so we decide to check it out. What a find. We can camp right on the ocean, the hotel has a restaurant and cold beer, what more do we need?

Camped at Puerto Inka

Camped at Puerto Inka
We enjoy a beautiful afternoon here and then after a Ceviche dinner we go to bed to the sound of the waves crashing on the beach.

Puerto Inka
Next morning after breakfast in the restaurant we go for a short walk to the Inka ruins. We are in no hurry to leave this idyllic location and get away after 10.00.

Puerto Inka Ruins

Black sand beach Puerto Inka
Once we leave the coast, the ride to Nasca is through the dessert on a long straight uninspiring road. The desert itself is amazing though, with not an ounce of vegetation and huge sand dunes.

The Pan American Highway – on the way to Nasca

Stark desert - Pan American Highway
Arriving in Nasca around lunch time we track down a great hostel, Hostel Nasca Trails with easy undercover parking. The owners are lovely people and speak English, Spanish, German and French. A very talented man. Nasca is not that an inspiring place but we enjoy it anyway. On the afternoon of our arrival, Skill is going over the bike as the chain oiler seemed to be working overtime in the heat, he comes back to the room and declares, "Hmmm I think we have a bit of a problem". The oil was not from the chain oiler, we have developed a bit of an oil leak. Bugger. Oh well we will sort it out tomorrow.

Huston, we have a problem.

A bit of an oil leak
The following morning Skill is up early and takes a flight over the Nasca lines, unfortunately my aversion to small planes precludes me from this activity, and I continue to snooze. He arrives back at the hostel just after 10.00 am. I am amazed by the number of great photos he has taken. For those of you who don't know about the Nasca lines. They are huge (up to 200 m in length) continuous line drawings and geometric shapes made over 500 square kilometres in the desert by the Nasca people, some 1000 years ago over a period of 100s of years. To this day no one knows the exact reason for their existence. Many theories abound, from a giant astrology calendar, water map, religious worship or a landing path for aliens? The lines were made by clearing away stones to reveal the lighter soil underneath, the reason they have survived this long is because Nasca only receives 30 mls of rain per year, so very little erosion.

The Nasca Lines - the famous monkey

The Nasca Lines - Hummingbrd

The Nasca Lines - Condor

The Nasca Lines - Spider
That afternoon Skill seeks out some diesel to clean up the bike and tracks down the cause of our oil leak, it is the counter shaft oil seal. We put the SOS out on facebook and the HU website and within a couple of hours we have numerous offers of help, many thanks to Glen and Guy who put their hands up to help. Guy puts in an amazing effort and manages to track down the parts in two days and has them in a DHL bag the following day. We cannot thank him enough. He also has a contact in the DHL office in Brisbane who goes the extra mile for us. Thank you, Stacey, we owe you. After much deliberation we decide to have the parcel sent to Cusco.
It takes a couple of days to sort out the bike issues mainly because we have no internet for a day (the whole town of Nasca has no power on Sunday as they are installing new transmission towers) and then Skill gets a really good dose of food poisoning from a dodgy Ceviche so we stay a few more days until the drugs kick in. We do manage to visit the Maria Reiche planatarium (the German mathematician who made research into and conservation of the lines her life's work) and also a fabulous little museum housing an amazing number of Nasca artefacts. We also visit one of the Cantallo aqueducts.
After determining that our oil leak is a slow one we stock up with oil and make the decision to ride the 600 kms to Cusco. While we enjoy our time in the sun and warmth of Nasca it is not the most beautiful of places, we have nearly exhausted the tourist circuit, and the food in this town is very ordinary, so it is off to Cusco.
Next day we leave the warmth of Nasca to ride the 6 hours to Chalhuanca. I sometimes question our sanity, we are going to ride a reasonably remote road with not one straight bit in it up to an altitude of nearly 5000 metres while leaking oil at a reasonable rate. Hmmmmmm!!! On leaving Nasca we climb and climb switchback after switchback, up and down valleys and then onto the altiplano and then it is up and down various passes and valleys for the next 3 hours.
At one point we come across a truck that has not made the switchback turn onto a bridge, he has basically jack knifed the truck and has wedged himself into the bridge and has the road completely blocked off. We wait for 15 minutes while they manage to back the truck up and luckily we can sneak through the gap created, the cars trucks and buses will have to wait a while longer.
Up on the altiplano we stop at the highest point for a quick picnic lunch, then continue on managing to dodge snow showers and rain, it gets colder and colder and just as I am thinking I am not really enjoying this we come across some Llama herders and their beautiful beasts. My coldness is quickly forgotten and once again I am in awe of these people, their animals and their landscape. The fact that while stopped we put on every piece of warm gear we own also helps my disposition

Rain and snow showers on the Alti Plano

Beautiful Beasts

Decorated Llamas

Once again we arrive in Chalhuanca dry (I don't know how we manage to dodge the rain and snow showers) find a posh hotel, complete with a grazing llama by the pool. After checking in, securing a hot shower albeit in the pool shower room (the only electric shower on the premises as the solar hot water in our ensuite was cold) we sit with our inquisitive llama friend by the pool and enjoy a beer in the twilight. As we enthuse over the days ride it starts to rain quite heavily and continues to do so for the night. Luckily there is a restaurant on the premises so we don't have to venture out.
Next morning we awake to blue skies and snow covered mountains in the distance. After a refuel and an oil check (we have been doing this hourly on our ride) it is on to Abancay, this ride is along the valley floor beside the river and has to rank up their as one of the nicest we have done. Once in Abancay we get lost as there is a funeral procession blocking the main road out of town then the next road we want to take is blocked off by a procession or union march, the Gods are conspiring. After taking countless back streets we eventually get back on the road out of town and climb very very quickly, 1500 metres in less than 20 minutes.
We have both been so lucky not to have suffered from altitude sickness but this climb to over 4000 metres is so quick that I start to feel quite nauseous. After telling Skill I don't feel so good, he replies "Well don't vomit in your helmet". After tempering that statement with sympathy and offers to stop we ride down the mountains just as quickly as we have come up and I feel fine again. After this we have a break and a picnic lunch under a locally built shelter.

Stopped for a picnic lunch on the way to Cusco
Unbelievably we manage to dodge storms yet again (the roads are quite wet in places) and ride into Cusco just after 4.30pm, just in time for peak hour. We have GPS co-ordinates for the Hostel Estrellita, and after criss-crossing our way up and down the cobbled one way streets we arrive unscathed. The lovely helpful people at the Hostel, put their bridge/plank up and we ride down into the coutyard and park beside another bike, whose owner is absent, somewhere in Ecuador, apparently.

Parked in the courtyard of Hostal Estrellita
Well I guess we should say the ride from Nasca to Cusco is one of the most amazing rides we have done, not only because of its beauty but for a combination of reasons, the road itself, the diversity of scenery, stark desert, altiplano, verdant valleys, huge rivers and breathtaking mountain passes, and finally because there is not one single piece of straight road for over 600 km (well OK, there might be 20km at the most) So if you are a fellow motorcyclist travelling to South America, do yourself a favour and ride this road.
After two long 6-7 hour days we are a tad knackered so have an early dinner at Jacks Cafe (a place that is to become our gringo restaurant of choice) and fall asleep under another 10 tonnes of blanket dreaming of twists and turns. Welcome to Cusco.
Posted by John Skillington at June 13, 2013 03:17 AM GMT

Recent Entries
Archives:
Archives:
Monthly
Archives:
Category
NEW! HU 2015 Motorcycle Adventure Travel Calendar is now available! Get your copy now for some terrific travel inspiration!
HUGE, 11.5 x 16.5 inches, beautifully printed in Germany on top quality stock! Photos are the winning images from over 600 entries in the 9th Annual HU Photo Contest!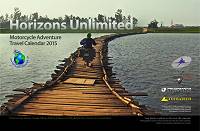 "The calendar is magnificent!"
"I just wanted to say how much I'm loving the new, larger calendar!"
We share the profit with the winning photographers. YOU could be in the HU Calendar too - enter here!
Next HU Events
NEW!

USA Virginia: Apr 9-12, 2015
Take 40% off Road Heroes Part 1 until October 31 only!
Road Heroes features tales of adventure, joy and sheer terror by veteran travellers Peter and Kay Forwood (193 countries two-up on a Harley); Dr. Greg Frazier (5 times RTW); Tiffany Coates (RTW solo female); and Rene Cormier (University of Gravel Roads).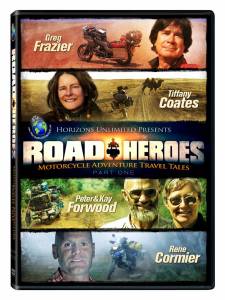 "Inspiring and hilarious!"
"I loved watching this DVD!"
"Lots of amazing stories and even more amazing photographs, it's great fun and very inspirational."
"Wonderful entertainment!"
Check it out at the HU Store! Remember to use Coupon Code 'HEROES' on your order when you checkout.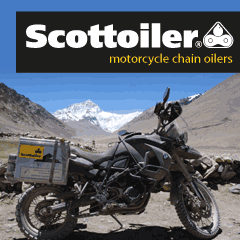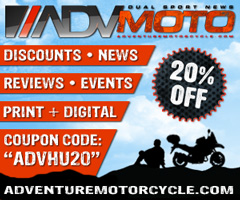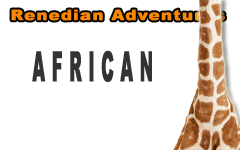 What others say about HU...
"I just wanted to say thanks for doing this and sharing so much with the rest of us." Dave, USA
"Your website is a mecca of valuable information and the DVD series is informative, entertaining, and inspiring! The new look of the website is very impressive, updated and catchy. Thank you so very much!" Jennifer, Canada
"...Great site. Keep up the good work." Murray and Carmen, Australia
"We just finished a 7 month 22,000+ mile scouting trip from Alaska to the bottom of Chile and I can't tell you how many times we referred to your site for help. From how to adjust your valves, to where to stay in the back country of Peru. Horizons Unlimited was a key player in our success. Motorcycle enthusiasts from around the world are in debt to your services." Alaska Riders

10th Annual HU Travellers Photo Contest is on now! This is an opportunity for YOU to show us your best photos and win prizes!
NEW! HU 2014 Adventure Travel T-shirts! are now available in several colors! Be the first kid on your block to have them! New lower prices on synths!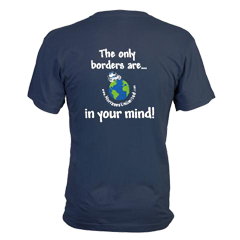 Check out the new Gildan Performance cotton-feel t-shirt - 100% poly, feels like soft cotton!

What turns you on to motorcycle travel?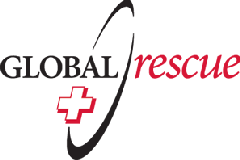 Global Rescue is the premier provider of medical, security and evacuation services worldwide and is the only company that will come to you, wherever you are, and evacuate you to your home hospital of choice. Additionally, Global Rescue places no restrictions on country of citizenship - all nationalities are eligible to sign-up!
New to Horizons Unlimited?
New to motorcycle travelling? New to the HU site? Confused? Too many options? It's really very simple - just 4 easy steps!
Horizons Unlimited was founded in 1997 by Grant and Susan Johnson following their journey around the world on a BMW R80 G/S motorcycle.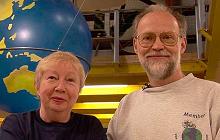 Read more about Grant & Susan's story
Membership - help keep us going!
Horizons Unlimited is not a big multi-national company, just two people who love motorcycle travel and have grown what started as a hobby in 1997 into a full time job (usually 8-10 hours per day and 7 days a week) and a labour of love. To keep it going and a roof over our heads, we run events (22 this year!); we sell inspirational and informative DVDs; we have a few selected advertisers; and we make a small amount from memberships.
You don't have to be a Member to come to an HU meeting, access the website, the HUBB or to receive the e-zine. What you get for your membership contribution is our sincere gratitude, good karma and knowing that you're helping to keep the motorcycle travel dream alive. Contributing Members and Gold Members do get additional features on the HUBB. Here's a list of all the Member benefits on the HUBB.
Books & DVDs

All the best travel books and videos listed and often reviewed on HU's famous Books page. Check it out and get great travel books from all over the world.

MC Air Shipping, (uncrated) USA / Canada / Europe and other areas. Be sure to say "Horizons Unlimited" to get your $25 discount on Shipping!
Insurance - see: For foreigners traveling in US and Canada and for Americans and Canadians traveling in other countries, then mail it to MC Express and get your HU $15 discount!
Story and photos copyright © All Rights Reserved.
Contact the author:
Editors note: We accept no responsibility for any of the above information in any way whatsoever. You are reminded to do your own research. Any commentary is strictly a personal opinion of the person supplying the information and is not to be construed as an endorsement of any kind.
Hosted by: Horizons Unlimited, the motorcycle travellers' website!
You can have your story here too - click for details!