March 21, 2013 GMT
San Rafael to Cafayate
It is Saturday 2nd March and we finally decide that we need to get on the road again but feel rather guilty leaving poor John and Annette with 40 tonnes of plums to harvest, our timing was probably not the best, but hope we provided some help with all the pre-harvest preparation jobs.
We make the short ride into San Rafael where we attempt to get some money out but with no success at all, after lining up to try 4 ATMs we realise it is not the usual Argentine ATM 'no cash' problem. Our card of choice is not working! After a cafe lunch and a bit of internet time we discover our bank is off-line, hmmmm well at least the problem is diagnosed, time for a different card but we hate using this one as they charge us a whopping $10.00 per transaction and you can only take out a maximum of $200.00 AUD in Argentina, oh well needs must.
Onward and upward we retrace our ride up Ruta 140/40 to Tupungato, a fine champagne grape growing area right below the Andes, the scenery is breathtaking, Mount Aconcagua looms like a huge monster in the background – it is like being in a painted movie set. We are really happy to see these beautiful mountains again and I say to Skill, "they make your heart sing"
We stay at a hotel right in the middle of town, only because they have secure parking and wifi, we have a bit of catching up to do. Other than that there would be no reason to stay in this 1970s once grand hotel, it is very tired looking and there are more staff working there than guests staying. However the staff are lovely and on the second morning at breakfast a Manuel (Fawlty Towers) look-a-like introduces himself "elo, my name is Pablo, I speak eeenglish, if you wish food I will be pleeesed to serve you"
From Tupungato it is time to ride and we put in a fairly long day (well for us anyway) to Villa Mercedes, the ride is fairly boring as it is along mostly freeway with many trucks. Around Mendoza it is harvest time and we are constantly dodging really old heavily laden relics carrying grapes and plums to the processing plants and Bodegas.
We make it to Villa Mercedes around 5.30 and after checking out a couple of dodgy hotels we opt for the oldest, most run down Hotel Espana, the rooms are very basic but clean, there is hot water, the owners are very accommodating and the bike is secured in a garage out the back. The hotel layout is exactly like those we stayed at in Spain some years ago, rooms set around a marbled courtyard. This building would have been gorgeous in its hey day but would now take a huge injection of money to bring it back to its former glory.
We have dinner at a place around the corner and half way through dinner a young dishevelled looking boy aged about 11 or 12 appears at the window, he is begging; not for money, but for food. The table beside us give him a sandwich and I make him a chicken and tomato roll. Begging for money is one thing that we are fairly immune to these days, but begging for food is quite another, it is a very sobering moment. He was a polite young man thanking us for the food, eating it outside on the footpath and leaving as soon as he finished his sandwiches. You sometimes forget that although Argentina is a place of haves, but there are many, many more have nots. There is a facade of wealth but there is a huge underbelly of poverty. We return to our room around the corner feeling a tad overwhelmed.
Next day after Skill does a quick hunt and gather for breakfast, we refuel and hit the road. It is a lovely ride along gum tree lined roads, in some places we did a double-take it looked and smelled so much like Australia. The road is not in great condition but the traffic is fairly sparse so we can overtake the trucks easily. So far our experience with Argentinian truck drivers has been a positive one, they often indicate to let us know when to overtake and they always give us a "Hello" (they flash their lights or toot their horns). This is in complete contrast to their car driving brothers who are completely hopeless, they either want to tailgate, overtake in dangerous places or drive up the middle of the road. Watching them corner is hilarious, 7 times out of 10, they will come into a corner doing 120km/h or more, brake right at the apex and then drift uncontrollably onto the wrong side of the road.
We turn off the main highway North and head towards Villa General Belgrano, a very kitch, but pretty German village, we check out the hostel there before having lunch and deciding we will continue on to Alta Gracia. It is a great twisty ride through the mountains and valleys. After our usual long hunt for a hotel we luck in on the Hostal Hispania. Although not cheap this is by far the best hotel we have stayed at in Argentina. The place is just gorgeous, two nights is in order I think. The day has been a scorcher so we have a shower and secure ourselves a position on the veranda overlooking the grounds and the pool. It is time for a cerveza.

Skill enjoying a beer

The Hostal Hispania and grounds (very different to the Hotel Espania)

That evening we are about to head out for dinner only to discover that the restaurant attached to the Hostal has a huge smorgasboard buffet set up consisting of mainly seafood which is a rare find in Argentina. We decide that we will give it a shot, what have we got to lose. We grab our tray and plate, take what we want, they weigh it and we pay accordingly, Now comes the catch, all the food is cold and we have to microwave it, food poisoning is looking more promising!!!! The place is packed with well healed Argentinians so we figure we might be OK. All in all it was a great reasonably cheap meal and we did survive, but I couldn't help but make the contrast to the stark realities of a hungry child the night before.
Next day we are pleasantly surprised yet again, a huge buffet breakfast is on offer, we sit on the verandah enjoying our coffee, pastries and fruit, before pilfering some extras for lunch and heading off to the Che Guevara museum. Alta Gracia was the childhood town of Ernesto Guevara. The family moved to Alta Gracia from Rosario when Ernesto was a young child to try and ease his asthma. They lived in a few houses in Alta Gracia from 1932 to 1943, but Villa Nydia was their main residence. We spend a good few hours looking through the museum, which did have English translations. We know our LP guidebook is out of date for prices in Argentina, we usually double or triple that listed, however the LP lists entry at 5 pesos ($1 AUD) and we were charged 75 pesos each! We could only think that Che would be turning in his grave since he fought for justice for the poor. Poor Argentinians wouldn't be able to afford this fee!

Skill at the Che Guevara Museum

The Ponderosa II (Norton 500) look a like at the Che Guevera Museum

Lan and Che

Not the usual photo of Che

Once again the day is very hot and we seek the sanctuary of our air conditioned room for a few hours after lunch before heading out to the Jesuit Museum in the middle of town. In 1643 the Jesuits built a huge working estancia run by slaves to finance their university in the nearby city of Cordoba. The Jesuits were expelled in 1767 and the estancia fell into disrepair until it was briefly inhabited in 1810. Today the main buildings have been restored and turned into a museum. All in all a really interesting day.

The Jesuit Estancia

Sadly we leave the peace and quiet of the Hostal Hispania and ride a 100 km to the town of Capilla del Monte famed for it's mystic mountain that draws lots of new-age believers and UFO fanatics. I can't say it inspired us to great things. After all the luxury of the past two days we camp in the Municipal campground with a couple of hundred dogs and assorted cats, the usual bad, loud doov doov music and the constant smell of asado fires. Skill hunts and gathers and we have an early dinner before a very hot and humid nights sleep.

Setting up camp at the dodgy Municipal Campground - Capilla del Monte

Next day is overcast but still quite hot and very humid, we pack up and get away late, part of the problem being the cerveza bottle "RETURNO SAGA".
In order to buy the local beer (Quilmes and Andes) in a reusable bottle in Argentina you must have a bottle to return before you can buy a bottle of beer, now this is a bit of a problem for us on the motorcycle, where do you carry a glass beer bottle??? So whenever we stop for the afternoon in a town, we have what we now call "the returno saga". Sometimes they will just refuse to sell you a beer without a returno bottle. Other times they make you swear on your grandmother's grave that you will bring the bottle back. Sometimes they will charge you an extra price for the bottle which they will sometimes refund to you when you bring the bottle back with the docket and sometimes they will charge you a smaller extra amount that they won't refund when you bring the bottle back. You never know what combo you will get. Of course the much more expensive beers like Heinekin and Stella don't have the returno saga attached to them. Sometimes it is just easier but more expensive to go to a cafe and have a beer there.
Anyway on this particular morning we have to return the said bottle to the supermercado, where I queue for 10 minutes only to be told that I should go to the 'recepcion', where upon it takes them another 10 minutes to process my request. After signing three (I am not exaggerating) bits of paper I leave the supermarket 8 pesos richer (about $1.40 AUD). Why did I bother you ask, I am still asking myself the same question.
So after a trying start to the day we finally get on the road. It is an awful, uninspiring ride with temperatures in the high 30s. It is 450 km of flat, straight, dry road, with only the occasional dusty, rubbish strewn village to break the monotony. At one point we ride across the Grand Salt flats and I think 'I should take a photo', but I am so hot, tired and soaked through with perspiration that I cannot be bothered. And of course the bike which has been running perfectly for the past month is now playing up badly again in the heat.
By about 5.00pm we reach the town of Frias, the bike won't run properly, it is over 40 degrees teamed with oppressive humidity and there are storm clouds everywhere. We opt for the most expensive hotel in town with tantalising promises of air conditioning, a pool and restaurant. Well 1 out of 3 wasn't bad I suppose, the mystery pool never appeared and after two room changes, up and down countless steps we finally had a prison room (no windows) with air conditioning. Fortunately it was so bloody hot as there is only barely tepid hot water and the huge shower head breaks off and hits Skill in the face when he tries to adjust it! The surly staff were so full of their own self importance they couldn't be bothered to get out of their own way. And all this for a price more expensive than the gorgeous Hotel Hispania in Alta Gracia, go figure. We stayed in our room, cranked up the air con, found a cold beer and waited for the huge storm to hit – but it never arrived unfortunately. We eventually found the restaurant downstairs opened at 9.30 pm so had a pizza and retired for the night.
Up and at em early, we wanted to get out of this place and we were on the road by 9.00am, sadly we cannot recommend Hotel Simon in Frias, overpriced, unhelpful with illusions of grandeur. However we were pleased that we stopped in the town for the night as the next 200km was pretty short on accommodation. Once again it was a stifling hot day but we were headed for the mountains, and the small town of Tafi del Valle. The ride once off the highway was stunning, twists and turns through the mountains and instantly cooler. Unfortunately though, it was Saturday and the traffic was pretty bad, at one point we were behind 20 cars/trucks so decided we would stop for lunch even though we were only 30 kms from our destination. The picnic area was like a long forgotten Incan ruin, all over grown with vine and weed. We found the only usable table and enjoyed our lunch, before being joined by a large family in an old F250 which was profusely spewing water from the radiator. They proceeded to take a large child's pool from the back and set it up next to the river, we are not sure what happened next as we took our leave.

Skill having lunch in the overgrown picnic area on the way to Tafi del Valle

We arrived in Tafi del Valle with Skip and Rach's (Skipskys) recommendation of the Nomades Hostel fresh in our minds, unfortunately it was full so we spent another hour looking for a room before settling on Hospedaje La Querencia in the centre of town, fairly cheap, clean and cheerful. The owners were most insistent that we put the bike in their garage as rain was on the way. What a difference to the night before!!!
We enjoy the afternoon in Tafi del Valle and sample a new beer on our beer tour of South America, before heading out to a restaurant around the corner for dinner.

Lan samples Norte cerveza, it tastes just like Quilmes
Thank God for ear plugs is all I can say, as we have really loud distorted doov doov music just down the street, (from 12.30 am till 9.30 am) there is no let up and we figure it must be a party in the house across the road. When we head out later we discover that it is 2 young girls sitting in the middle of the street surrounded by beer bottles with the boot of their car open. The music is blaring from a boot fall of speakers. What the??? What I don't understand is that nobody says anything to them and the police are oblivious to it all, although they are out and about wandering the streets. When we come back later the car is gone, so presumably they drove home or somewhere, completely drunk.
We spend the day wandering the streets and enjoying the local sites. Just before lunch the temperature plunges and the rain and storms set in, it is nice to be in our little room. Skill orders empanadas from downstairs and we have a late "empanada and red wine" lunch. That evening we head out to another restaurant and order the local speciality "lechon" for dinner. Suckling pig.........Yummo.
Next day we pack up at a reasonable hour and get on the road for one of the most spectacular rides to date.

Leaving our hospedaje in Tafi del Valle

We refuel at the local YPF (that's EPF) and while I am waiting for Skill I snap this photo, they learn to ride young in Tafi Del Valle.

Young rider

Once on the road it is a absolutely perfect days ride, we leave the town,

Riding out of town

before hitting the twists and turns of the spectacular RN 38, the road takes us up over 3000 metres before dropping back down into the desert like, boulder and cactus strewn valleys onto Cafayete.

The spectacular ride to Cafayete

The spectacular ride to Cafayete

We call in at the ruins of Quilmes, named after the local indigenous peoples, not the beer. The site is one of Argentina's most extensive ruins dating from 1000AD. It was a settlement covering nearly 30 hectares, and housing 5000 people. Other than that there was not a lot of information at the ruins, not even in Spanish, but we enjoyed the scenery none the less.

The ruins of Quilmes

The ruins of Quilmes

Cruella de Ville of Quilmes

Quimes Ruins panorama

After a picnic lunch we continue on to Cafayate, passing a very recently overturned vehicle, people were still inside the vehicle, but the police were just arriving so we keep going. Once again we do the long hunt for accommodation (the nice campground was shut and the municipal one looks gross), we eventually run into some German bikers who we had met in Cunco (Chile) and end up at the Hostal Balcon together. The hostel is basic but ok. There was no secured parking but we were off the street, so all was good. The view from the rooftop is pretty nice, we also have our own balcony overlooking the street. We also manage our first Skype call with our gorgeous friend Kath, an hour and half later we join Kirsten and Bruno (the German bikers) upstairs for a beer.
That evening the place is packed and the manager cooks us all paella for dinner ( a donation payment system), we put all the tables on the footpath and enjoy a balmy evening with about 12 other travellers, it is like the "League of Nations". A late night with many red wines, lucky the supermarket was across the road for supplies.
The following day the German guys leave, they are heading for Cachi. We decide to stay another day to catch up on internet stuff and washing and spend a really nice lazy day, before heading out for dinner at a local cafe on the square.

Our German friends leave for Cachi (we will follow in a day or two)

We spend another day at the dodgy hostel just chilling back before we have a cook up (on the one burner that actually works) of curried sausages for dinner, a reasonable success story. We try for an early night but the town is going OFF. Car horns honking, firecrackers going off, processions and music, Skill wanders down to the square, there are people everywhere in front off the church, a night of celebrations, the new Pope, Papa Francisco is Argentinian. Looks like it will be earplugs tonight.
Posted by John Skillington at March 21, 2013 06:43 PM GMT

Recent Entries
Archives:
Archives:
Monthly
Archives:
Category
NEW! HU 2015 Motorcycle Adventure Travel Calendar is now available! Get your copy now for some terrific travel inspiration!
HUGE, 11.5 x 16.5 inches, beautifully printed in Germany on top quality stock! Photos are the winning images from over 600 entries in the 9th Annual HU Photo Contest!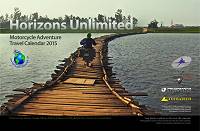 "The calendar is magnificent!"
"I just wanted to say how much I'm loving the new, larger calendar!"
We share the profit with the winning photographers. YOU could be in the HU Calendar too - enter here!
Next HU Events
NEW!

USA Virginia: Apr 9-12, 2015
Take 40% off Road Heroes Part 1 until October 31 only!
Road Heroes features tales of adventure, joy and sheer terror by veteran travellers Peter and Kay Forwood (193 countries two-up on a Harley); Dr. Greg Frazier (5 times RTW); Tiffany Coates (RTW solo female); and Rene Cormier (University of Gravel Roads).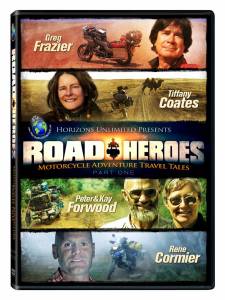 "Inspiring and hilarious!"
"I loved watching this DVD!"
"Lots of amazing stories and even more amazing photographs, it's great fun and very inspirational."
"Wonderful entertainment!"
Check it out at the HU Store! Remember to use Coupon Code 'HEROES' on your order when you checkout.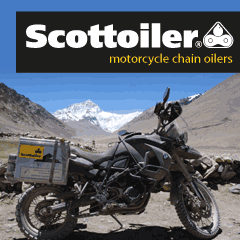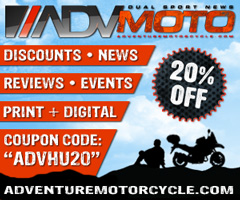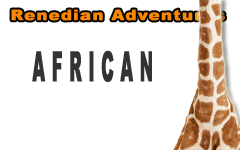 What others say about HU...
"I just wanted to say thanks for doing this and sharing so much with the rest of us." Dave, USA
"Your website is a mecca of valuable information and the DVD series is informative, entertaining, and inspiring! The new look of the website is very impressive, updated and catchy. Thank you so very much!" Jennifer, Canada
"...Great site. Keep up the good work." Murray and Carmen, Australia
"We just finished a 7 month 22,000+ mile scouting trip from Alaska to the bottom of Chile and I can't tell you how many times we referred to your site for help. From how to adjust your valves, to where to stay in the back country of Peru. Horizons Unlimited was a key player in our success. Motorcycle enthusiasts from around the world are in debt to your services." Alaska Riders

10th Annual HU Travellers Photo Contest is on now! This is an opportunity for YOU to show us your best photos and win prizes!
NEW! HU 2014 Adventure Travel T-shirts! are now available in several colors! Be the first kid on your block to have them! New lower prices on synths!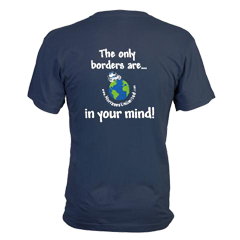 Check out the new Gildan Performance cotton-feel t-shirt - 100% poly, feels like soft cotton!

What turns you on to motorcycle travel?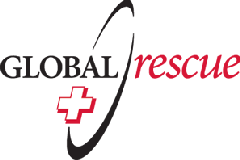 Global Rescue is the premier provider of medical, security and evacuation services worldwide and is the only company that will come to you, wherever you are, and evacuate you to your home hospital of choice. Additionally, Global Rescue places no restrictions on country of citizenship - all nationalities are eligible to sign-up!
New to Horizons Unlimited?
New to motorcycle travelling? New to the HU site? Confused? Too many options? It's really very simple - just 4 easy steps!
Horizons Unlimited was founded in 1997 by Grant and Susan Johnson following their journey around the world on a BMW R80 G/S motorcycle.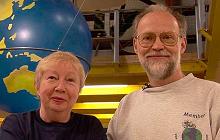 Read more about Grant & Susan's story
Membership - help keep us going!
Horizons Unlimited is not a big multi-national company, just two people who love motorcycle travel and have grown what started as a hobby in 1997 into a full time job (usually 8-10 hours per day and 7 days a week) and a labour of love. To keep it going and a roof over our heads, we run events (22 this year!); we sell inspirational and informative DVDs; we have a few selected advertisers; and we make a small amount from memberships.
You don't have to be a Member to come to an HU meeting, access the website, the HUBB or to receive the e-zine. What you get for your membership contribution is our sincere gratitude, good karma and knowing that you're helping to keep the motorcycle travel dream alive. Contributing Members and Gold Members do get additional features on the HUBB. Here's a list of all the Member benefits on the HUBB.
Books & DVDs

All the best travel books and videos listed and often reviewed on HU's famous Books page. Check it out and get great travel books from all over the world.

MC Air Shipping, (uncrated) USA / Canada / Europe and other areas. Be sure to say "Horizons Unlimited" to get your $25 discount on Shipping!
Insurance - see: For foreigners traveling in US and Canada and for Americans and Canadians traveling in other countries, then mail it to MC Express and get your HU $15 discount!
Story and photos copyright © All Rights Reserved.
Contact the author:
Editors note: We accept no responsibility for any of the above information in any way whatsoever. You are reminded to do your own research. Any commentary is strictly a personal opinion of the person supplying the information and is not to be construed as an endorsement of any kind.
Hosted by: Horizons Unlimited, the motorcycle travellers' website!
You can have your story here too - click for details!