March 08, 2007 GMT
India - part 3
Life in Goa is quite blissful and we spend three days at Palolem, just swimming, eating, and generally relaxing.
However the restaurant next door cranks up their music at about 11.00 pm and have a penchant for rap so we walk over to Patnem to check out other accommodation options. We are amazed at the difference between the two beaches, Patnem is so much quieter and low key. We love it and make the move. We choose the newly opened Carlito huts right at the end of the beach. There are five huts, and we are only the second people to stay in them. Everything is spotless.
Our only neighbours are a great young French couple and their young "bebe" Max who is a delight and sleeps right through the night. The staff adore him and kidnap him every opportunity they get, his parents often have to rescue him from the kitchen or the restaurant where he is being fed an endless supply of chocolate.
And of course there is a restaurant and bar run by the very obliging "Jo".
Life is rather idyllic, each morning we awake to this view of the beach,
then it's off to a breakfast of fresh fruit salad, homemade yoghurt, and masala omelette.
Next is a morning swim, a stroll along the beach, a late seafood lunch.
Then another beach stroll where there is always something to entertain and delight.
A sunset swim, sunset drinks,
More seafood for dinner, a moonlit beach walk and bed. No wonder we couldn't leave.
While we are in Patnem we meet up with five other motorcycle travellers, Bob and Pete, Annis and Laurens and
Cecelia. They had all travelled from Europe, via Turkey, the Central Asian Stans, Mongolia and Russia, China and Pakistan. The guys had travelled in pairs but Cecelia made the journey alone. Quite a remarkable lady!!!!
It was great to compare stories and share meals.
While we were stopped Skill gave the bike the once over as he had been concerned it was occasionally running rough, the hot idle speed had dropped and recently needed several adjustments and the cold fast idle seemed not to be working at all. Nothing serious enough to stop us, but it needed checking.
So being the engineer type he consulted the rapidforum Vstrom website users for some advice.
Although all sorts of things could be checked, most involved tools and parts not available to us. So Skill decided to install our spare sparkplugs and balance the throttle bodies. Unfortunately the vacuum gauges normally used for balancing are not available in India as they don't have multi-cylinder bikes, so he used an old BMW trick using a length of clear hose and oil to indicate vacuum balance. Only problem is it took 1 1/2 days and 150km riding around Goa to locate tubing the correct size before he could even start!
In the end neither sparkplugs nor balancing solved the problem - bugger, what now? After lots of thinking and reflection (well his current book was "Zen and the art of motorcycle maintenance" after all) Skill made some minor adjustment that immediately fixed the automatic fast idle. Great, but he was annoyed it took so much time and effort only to find it was so easy to fix. So while things were apart the bike got an oil & filter change and a good check-over.
Just when he thought he was almost finished, he discovered one rear wheel bearing was totally collapsed - bugger! Now as luck would have it the cook (whose brother in law owns the huts) had a friend who was a good motorcycle mechanic specializing in imported bikes - both a rarity in India. Skill rides to Benaulim to meet him and after a shopping expedition returns with only non-sealed type bearings, but they will do the job for now. On his return he starts to work on replacing the bearings which proves difficult in the now blowy, sandy conditions only a few metres from the beach. Without any shelter, windblown sand is sticking on everything and without proper tools the job is difficult. However after several hours, skinned knuckles and some (we actually lots of) swearing - success, new bearings are in and the bike should be right to go again hopefully!
We do not want to leave Goa, but after 2 weeks our Indian visa is fast running out so we must go, calling in on our mechanic friend who has found some better sealed bearings for us as spares and would not take any money for them or his time!
We overnight in Morjim in the North of Goa and are so pleased we chose the south of Goa for our 2 week stay, the beaches were much nicer as was the atmosphere.
From here we decided to head North to Agra as quickly as possible, so we overnight in Kolhapur, then retrace our ride to Pune where we get lost for two hours (again) before finally getting on the right road and staying overnight in the uninspiring town of Ahmadnagar.
The next day we leave early and ride 200km to the wonderful Ajunta caves. This is World Heritage site and dates from around 200 BC. The 30 Buddhist caves are cut into a horseshoe shaped gorge. In each cave is an intricately carved Buddha and in some caves the remains of vast frescoes.
It is getting late and trying to escape the touts proves difficult, but finally we are on our way and get to Jalgaon. On the outskirts of town Skill thinks there is something wrong with the bike but traffic is heavy and stopping is not easy. At a set of lights people are pointing at the tyre, I get off with difficulty (we are so hemmed in by traffic) and yes the tyre looks decidedly flat. We are lucky as there is a tyre repair place about 100 metres from the intersection and the traffic policeman stops all the traffic so we can get there.
Skill manages to plug the hole under the watchful eyes of 200 (no exaggeration) pushy spectators who all offer helpful advice in Hindi all at the same time, while none would have ever even seen a tubeless bike tyre or plug repair in their life!!
The plug seems to do the trick and we use the tyre repair man's compressor to fill the tyre. A lovely man who refuses my 15 rupees telling me it is only 5 rupees. I reoffer the 15 rupees, he refuses saying it is not right to take 15, it is only 5.
We find the welcoming Hotel Plaza just before dark which is such a relief, it has been a long day. We must give this hotel and owner a big plug, it is cleanest and most helpful, honest place we stayed in, in the whole of India (apart from Rajasthan).
We leave early next day after checking the tyre which seems to be holding. This day rates up there as the worst days ride we have had on the whole trip, the roads are indescribably bad and the traffic is insane. It takes us eight hours to do 325 km, in some places the road is almost blocked by the many trucks with broken axles and differentials due to the state of the road. Then finding our nominated hotel in Indore proved difficult. We were absolutely exhausted and knew that tomorrow was probably going to be the same except longer. So Dinner and Bed.
Next day was not quite so bad, the roads improved slightly and the truck traffic thinned out considerably. We only have a six hour day and end up at the highly recommendable state run Shivpuri Resort.
Over our afternoon beer we get chatting to three Indian retirees who have spent their retirement travelling India and tell us we cannot miss the Temples at Khajuraho or the Village of Orchha, so next day we change our plans and head to Khajuraho.
The road to Jhansi is a vast improvement on anything we have travelled on in the last week, so we make the most of being able to travel at up to 90km per hour. After Jhansi we move onto Khajuraho stopping for a roadside fruit snack in the middle of a field, but of course the locals turn up and we happily manage to stretch our fruit lunch between numerous people.
We end up arriving at a reasonable hour and finding an Ok hotel with an expensive room but they "Promise" us there is hot water.
On arrival we meet up with two cyclists Ania and Robert from Poland, who have made the same journey as us. They are a great couple and we enjoy their company. It is now like we are fully fledged members of some "Overlanders" club, with remember when, horror/fantastic hotel stories, Tehran pollution, Pakistan Police Escort tribulations, terrible Indian drivers etc etc.
Next day it is off to the Temples. The grounds surrounding the Temples are peaceful and offer us some retreat from the usual Indian touts and hassles. Oh yes, then there are the Temples with their erotic art work.
Now we have your attention ............ The Temples were built by a Chandela Dynasty and survived for five centuries before the Mughals trashed it. The Temples date from around AD 950 to 1050 and were astonishingly built over only 100 years, and no one really knows why they were built at Khajuraho. There was nothing of great interest or beauty here and no big population centre near by so the question remains "Why Here?" However it's isolation helped preserve it from the Muslim invaders and it fell into ruin and the jungle took over until 1838 when a British officer, TS Burt was shown the temples by his bearers. Needless to say he was shocked and was reported to have said the erotica was "a little warmer than was any absolute necessity for."
Experts are uncertain of the reasons for erotic sculptures. Theories include, a Kamasutra for the young Brahmin boys in the all male temples. Others claim the figures were to prevent the temples being struck by lightning by pleasing the rain God Indra who was a bit of an old letch. However the most popular belief is that they are actually Tantric images.

Anyway whatever the reason the Temples are truly a marvel. We spent a good four hours soaking up the magic before joining Bob and Ania again. They were meant to be leaving by bus to Varanassi but apparently bus services had been cancelled, for no particular reason (except it is a Saturday) so they were staying put.
I also have a huge argument with the hotel manager over the decided lack of hot water, which he tells me is "Hot", try tepid. Skill comes to the rescue as I am about to do him bodily harm.
We say goodbye to Bob and Ania next day and have a pleasant (well the truck drivers only try to kill us twice) ride to Orccha where we stay in the state run "Bewa Cottages", except ours is a tent, beside the river.
It is a really peaceful place, as we are only staying overnight we do not visit the Palaces and Temples. Instead we walk along the river where we meet some interesting people
and into the village where we gaze at the beautiful buildings from afar and markets up close.
Orchha was founded in 1531 and was a Rajput capital until the late 1800s. There are three Palaces with medieval Islamic architecture and three large 16th Century Temples.
We are sorry that we have cut ourselves short of time as Orchha has such a peaceful feeling to it, but onwards to Agra, another bone shaking, traffic clogged road but we arrive at a reasonable hour and find the welcoming Tourists Rest House easily. They even tell us our parcel (containing our new keyboard) has arrived and hand it over. Bless Kath's little cotton socks, she has also sent us some magazines, trashy ones for me and motorcycle ones for Skill. Over a beer we happily peruse them before having dinner with 4 other travellers, Mel from Armidale (Australia), two British guys Mark and Andrew and Yamuna who was adopted by Dutch parents from an orphanage in Tamil Nadu, India some 20 years ago. She is back to visit India for the first time. Hers is a really interesting story.
Next day Skill wanders the streets while I do not leave the garden confines of the hotel, reading my trashy womens magazines and catching up on the now way behind blog. Beers and dinner with Mel and Andrew before a late night. It is wedding season in Agra so every night just as you are starting to doze off the 100 decibel wedding processions start. It really is a sight to behold.
The terrified looking, sweaty, groom is usually riding a decorated white horse followed by a line of dancing people, holding lanterns connected by frayed electrical cables powered by a generator carried in a tuk tuk belching out two stroke fumes. Add to this a huge sound system where everything on the graphic equalizer at full volume, blasting distorted Indian music into the night.
Next day we bite the bullet and take an auto rickshaw to the Taj. I am not quite sure what I was expecting, in fact I was expecting to be disappointed. We were not, it truly is a beautiful ethereal sight.
While taking in our surroundings I get chatting to this young man who tells me his tale of woe. He is in love with a young teacher but his parents do not approve and will not sanction a "Love Marriage" so he does not know what to do. Arranged marriages are still the norm in India, with "Love Marriages" accounting for only 2% of all marriages.
Next day we manage to find our way out of Agra without too much trouble and the double lane highway to Varanassi is looking promising but that soon changes as it goes back to one lane criss crossing from one side of the unbuilt freeway to the next we are down to an average of 30km per hour, remembering this is the number 2 National Highway. Then just as we had given up hope of even getting half way to Varanassi, the 4 lane highway appears out of nowhere again, so we do make it to the industrial city of Kanpur, but another long day. Trying to find a hotel again proves difficult and in the end two wonderful Hindi speaking boys on a motorbike take us to the main part of town, we are so grateful as we would never have found our way.
We are stopped outside a couple of OK looking hotels trying to figure out what to do next and of course the crowd is gathering when, this vision appears and says "Gday can I help you out". Yes it is another angel. Geoffrey is an Indian who lives in Melbourne and is back home visiting his parents in law who own a Hotel.
We are saved, they let us park the bike in the foyer and welcome us wholeheartedly. It is a lovely hotel.
Next day is more of the same, but we need to navigate our way through Allahabad. Allahabad is at the confluence of India's most Holy rivers, Ganges and the Yamuna, as well as the mythical Saraswati River. It is at this point that Pilgrims come to bathe each year, but once every six years Ardh Mela takes place and millions of Pilgrims visit. The most Holy week being during February. And guess when we arrive????
The newspapers report that during this week 20 million people come to bathe along this small stretch of river. Difficult to comprehend the scale. It takes us a couple of hours to make our way through the traffic. This photo is of the tent city which springs up during the pilgrimage.
We do make it to Varanassi and have GPS way-points for the Hotel so life is reasonably easy. Now as luck would have it, our friend Caroline (who trekked with us to Fairy Meadows, Nanga Parbat, Pakistan) is also in Varanassi, so we catch up with her for dinner, it is so nice to see her. We are staying a long way from the city centre so catch a rickshaw back to the Hotel, what a scream, there are wedding parties everywhere blocking the road so the driver takes it upon himself to get us to our hotel using footpaths, roadworks, one way streets, hotel gardens and any other means at his disposal as long as we keep moving. By the time we do arrive back at the Hotel we are in hysterical laughter, it was as if we were part of a James Bond Movie chase scene.
Next day we spend walking along the Ghats beside the Ganges, with it's eye popping sights.

The bathers.
The washing,
The cricket
The near naked, ash covered Sardus
The markets
The snake charmers
The Buffalos
Not to mention the burning ghats where bodies are cremated in public.
In the afternoon we take a boat ride with Caroline and her friend Uwai.
I am unable to describe Varanassi. It is a filthy, dirty, traffic ridden city with a highly polluted river running through it, and touts and rickshaw drivers hassling you at every turn BUT it is a highly religious city which draws you in and seems to pocess a powerful mystical quality. We enjoyed our visit.
We leave Varanasi with ease, unbelievably there are signs we can follow, but alas it is not the road we want, but we follow it anyway. It takes us 5 hours to do 200km to Gorakhpur.
I should explain that Gorakhpur is currently under military/police curfew as two days previous to us arriving, three trains had been burnt and there had been continued rioting in the streets. We are not sure of the reason. Fortunately we arrive just before 5.00 pm and find the Hotel thanks to Abhijeet who finds us on the street and kindly shows us the way.
The Hotel Bobina comes recommended in our Guide book, but the lime green fish tank in the foyer should have had alarm bells ringing.
What a circus? Of course the usual hot water issues, (I am so over being lied to about hot water, they know there is no hot water but the same charade is played out in most hotels) so bucket hot water for a shower which is not a problem if they wouldn't lie to us in the first place. Then down to the restaurant which the manager made a point of telling us, was open.
No menu, OK what can we have??? No one speaks english but we glean that the cook has gone home because of the curfew so we can have omelette and butter toast. OK that will be fine. Forty five minutes later no omelette but our toast minus the butter does appear. I ask if there is a problem.
Yes there is a problem, no one knows how to cook an omelette. I offer and go out to the kitchen to cook dinner, where I find 6 men hovering over a gas hot plate. But the owner is horrified and hunts me out. So after another 30 minutes two omelettes???? appear. The saga continues as we try to order tea. So two hours after first ordering we achieve an omelette, toast and a cup of tea. But the final insult to this injury was the bill, we get charged, on top of, the 15% hotel tax, a 10% service????????? charge.
Let's just say at that point we make the decision to leave as soon as the curfew is lifted in the morning and have a roadside banana breakfast. Oh yes forgot to mention, after dinner we have no water in the room at all. At 11.00 pm we are just dozing off when there is a knock on the door and a man proudly announces the water is back on and proceeds to come in, turn on all the lights and demonstrates this to us by flushing the toilet.
Oh well some days are like that.
I guess in our story we need to mention the "Sounds of India". Every morning you are awoken by what we have christened "the sound of India". That is the men of India coughing and hacking up copious amounts of phlegm and sputum, which they then proudly spit anywhere and everywhere. They are completely and utterly preoccupied with spitting in this country.
I should also make mention that travelling behind the buses is a dangerous proposition as the Indian travellers seem to have a propensity to vomit out of every single bus window, so if you are not spat on you are bound to be hurled on instead.
Then comes the TRAFFIC ............. I cannot even begin to describe how bad the roads are, they go from a lovely two lane highway (still with obstacles such as water buffalo herds, goats, cows, ox carts, tractors and trailers, scooters, pedestrians, and the obligatory trucks careering towards you on the wrong side of the road) to a single potholed bitumen track to a dusty dirt track with half metre deep holes, all within a few kilometres. No exaggeration here. Then to that equation add insane traffic and drivers. Our Scottish/English Land Rover driving friends Rose and Dave came up with rules for driving in India that went something like this, with a few additions from us:
1. Firstly ensure your vehicle is NOT roadworthy and make sure your tyres are completely bald and preferably patched.
2. Do not use your indicators (they are non existent on trucks and buses anyway) instead use funny hand and finger gestures which no one can interpret or understand, to signal your intent.
3. Always pull out in full view of oncoming traffic, preferably causing them to take emergency evasive action.
4. Overtaking maneuvers should always occur on blind corners, single one vehicle roads or dangerous mountain passes.
5. Aim your vehicle directly for the dotted white line and do not deviate from this practice.
6. When stopping, do not pull over and try to inconvenience as many people as is humanly possible especially if you are a bus driver.
7. Trucks and Buses must travel on the wrong side of the 4 lane freeway in the fast lane careering towards oncoming vehicles abusing anyone who dares to think they can use their side of the road in safety.
8. Cars, motorbikes, bicycles, rickshaws and carts should all use whatever part of the road they want, in whatever direction they like, and should change their minds regularly and without warning.
9. Pedestrians must wander into the path of oncoming traffic without paying any attention at all, then look totally shocked and amazed when approaching vehicles sound their horns.
10. Livestock should always be herded along the main road, preferably in the fast lane on divided freeways so the stock can graze the median strip.
And finally you must try your hardest to kill other road users.
We met one Indian man who said to drive in India you need 4 things:
1. Good Horn;
2. Good Brakes;
3. Good nerves, and finally;
4. Good Luck.
As you can tell from the sarcasm, I have really struggled with the riding in India but Skill seems to have been able to keep it all together, and still enjoys being on the bike. But we would both be lying if we said driving in India is a pleasurable experience.
It is just the ridiculous "me first" mentality. They would rather kill you and themselves or hurt and maim someone or destroy property than wait for one second before pulling out, turning off, or overtaking. There are absolutely no rules and even if there were, there is no one to police the rules. The end result always seem to be the same, a minor or major accident usually involving a truck.
What can you say about India. Life in India is difficult but never dull, traffic chaos, noise, filth, rubbish, mangy dogs, cows eating rubbish, no respect for personal space, everyone, including priests, beggars, touts, rickshaw drivers and shopkeepers all seeing you as a Western walking cash machine. You want to yell and scream is sheer frustration, "Get me out of this bloody place". But you will forgive all of this when something magical happens, a colourfully decorated elephant walks on by, you see vibrant coloured saris drying in a stark brown dessert landscape, you witness ox driving water wheels to irrigate crops, or see the Hindis worshiping their Gods in beautifully elaborate or decidedly simple temples, or watch young children bathing playfully in a river, or smell the glorious scent of roses in the flower stalls.
It is a land of such contrasts, obscene wealth, debilitating poverty, colourful beauty, dirty ugliness, extreme kindness, impatient rudeness, quiet gentleness, ruthless violence, stark desserts, glorious beaches, lofty mountains and flat plains.


It really is "Incredible India" but after three months the good bits seem to be fewer and farther between and the bad bits more frequent and annoying, so it is definitely time to go. Roll on Nepal.....
Cheers and Beers,
Quote for the week: "The world is a book and those who do not travel read only one page" - St Augustine
For other travellers out there here are our top accommodation tips for India, these are the places that went out of their way to accommodate us. They also have secure parking:
Bikaner: Bhairon Villas (our favourite, run by the wonderfully hospitable Harsh)
Jodhpur: Pal Havelli Inn (a close second)
Udaipur: Udai Niwas Hotel (Parking here is tight and you will probably have to remove luggage to get up the ramp)
Jalgaon: Hotel Plaza. Simple but a really lovely man running the place Parking is on the street but right at the front door and there is a night watchman, pretty safe.

Posted by John Skillington at March 08, 2007 11:48 AM GMT

Recent Entries
Archives:
Archives:
Monthly
Archives:
Category
Now that summer is here, get On the Road! Take 30% off the Achievable Dream - On the Road! 2-DVD set until August 31 only.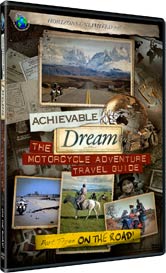 Our veteran travellers share their tips (and great stories) for staying healthy, happy and secure on your motorcycle adventure.
"A fantastic, informative and inspirational DVD."
"It's brilliant - thank you very much!"
Check it out at the HU Store! Remember to use Coupon Code 'ONTHEROAD' on your order when you checkout.
Next HU Events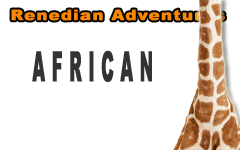 What others say about HU...
"I just wanted to say thanks for doing this and sharing so much with the rest of us." Dave, USA
"Your website is a mecca of valuable information and the DVD series is informative, entertaining, and inspiring! The new look of the website is very impressive, updated and catchy. Thank you so very much!" Jennifer, Canada
"...Great site. Keep up the good work." Murray and Carmen, Australia
"We just finished a 7 month 22,000+ mile scouting trip from Alaska to the bottom of Chile and I can't tell you how many times we referred to your site for help. From how to adjust your valves, to where to stay in the back country of Peru. Horizons Unlimited was a key player in our success. Motorcycle enthusiasts from around the world are in debt to your services." Alaska Riders

10th Annual HU Travellers Photo Contest is on now! This is an opportunity for YOU to show us your best photos and win prizes!
NEW! HU 2014 Adventure Travel T-shirts! are now available in several colors! Be the first kid on your block to have them! New lower prices on synths!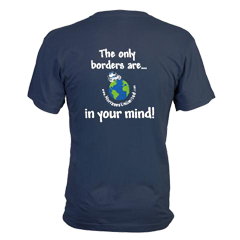 Check out the new Gildan Performance cotton-feel t-shirt - 100% poly, feels like soft cotton!

What turns you on to motorcycle travel?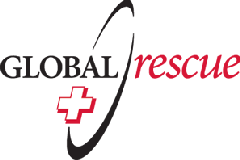 Global Rescue is the premier provider of medical, security and evacuation services worldwide and is the only company that will come to you, wherever you are, and evacuate you to your home hospital of choice. Additionally, Global Rescue places no restrictions on country of citizenship - all nationalities are eligible to sign-up!
New to Horizons Unlimited?
New to motorcycle travelling? New to the HU site? Confused? Too many options? It's really very simple - just 4 easy steps!
Horizons Unlimited was founded in 1997 by Grant and Susan Johnson following their journey around the world on a BMW R80 G/S motorcycle.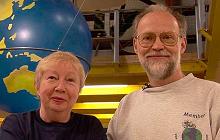 Read more about Grant & Susan's story
Membership - help keep us going!
Horizons Unlimited is not a big multi-national company, just two people who love motorcycle travel and have grown what started as a hobby in 1997 into a full time job (usually 8-10 hours per day and 7 days a week) and a labour of love. To keep it going and a roof over our heads, we run events (22 this year!); we sell inspirational and informative DVDs; we have a few selected advertisers; and we make a small amount from memberships.
You don't have to be a Member to come to an HU meeting, access the website, the HUBB or to receive the e-zine. What you get for your membership contribution is our sincere gratitude, good karma and knowing that you're helping to keep the motorcycle travel dream alive. Contributing Members and Gold Members do get additional features on the HUBB. Here's a list of all the Member benefits on the HUBB.
Books & DVDs

All the best travel books and videos listed and often reviewed on HU's famous Books page. Check it out and get great travel books from all over the world.

MC Air Shipping, (uncrated) USA / Canada / Europe and other areas. Be sure to say "Horizons Unlimited" to get your $25 discount on Shipping!
Insurance - see: For foreigners traveling in US and Canada and for Americans and Canadians traveling in other countries, then mail it to MC Express and get your HU $15 discount!
Story and photos copyright © All Rights Reserved.
Contact the author:
Editors note: We accept no responsibility for any of the above information in any way whatsoever. You are reminded to do your own research. Any commentary is strictly a personal opinion of the person supplying the information and is not to be construed as an endorsement of any kind.
Hosted by: Horizons Unlimited, the motorcycle travellers' website!
You can have your story here too - click for details!