November 09, 2006 GMT
Iran
Up and at em early as we know it will be a long day. Breakfast, packed up and gone by 8.30am we ride past the plains beneath the twin peaks of Great Ararat and Little Ararat on our way to the border. (Gurbulak)
We make our way up the wrong side of the road past the kilometres of trucks to what we think is the first checkpoint, a guy comes out of the guard house and asks for our papers and carnet which we hand over then he says follow me. After a minute we both think the same thing he is not an official and stop him to take our papers back. He plays dumb and continues to be helpful. In the end Skill goes to the correct checkpoint and then into the hall to get the carnet stamped and we are free to leave Turkey. The unofficial official wants a fee for his unwanted services. NO!!!! And the money changers are all around us hassling to change our money into rial.
Ignoring them we ride through the big sliding iron gate out of Turkey and wait for the Iranian guy to open his big sliding iron gate. Skill has to get off the bike and help him.
We took over 2 and a half hours to get through the border but everyone was courteous, friendly and obliging. The wheels just turn very slowly and the paperwork is horrendous. For most of the time I sat in the waiting room area and watched Iranian cartoons and talked to a few local women while Skill stayed and organised paperwork. At one point we had to pay for photocopying but hadn't changed our money to rials so one of the guards lent Skill 10 000 rial. (about $2.00) After we had changed money Skill went to repay him and he would not accept it.
At an estimate we passed through 5 different checkpoints each time thinking well that must be it. Eventually we are on our way riding through Barzagan, Maku on our way to Tabriz. We have our first fill up with fuel. It costs us less then $2.00 AUD, after the astronomical prices in Turkey Skill is a happy camper, although he doesn't appear to be in this photo.
At one point the weather turns cold and rainy so we stop for a late lunch and don our wet weather gear, all the time cars, trucks and buses are tooting their horns and waving to us.
As we get close to Tabriz, cars start overtaking us then slowing down to wave and take our photos with their mobile phones. On the outskirts of the city we are stopped at a checkpoint, the police are so friendly, "Welcome to Iran, welcome, welcome".
Not long after this we stop again to look at the Lonely Planet and get directions, within 2 minutes we are completely surrounded by a group of 10 bike riders all wanting to chat about the bike, ahhhh, all this attention is a little overwhelming.
Into the City Centre where we stop again and ask a policeman for directions and then another stop, we are just rechecking our directions on our Lonely Planet map when a man sticks his head over Skills shoulder and says in perfect English "Can I help you"? " Ummmm not sure" is our response. He then points to a name in the LP and says this is me. Sure we think, here we go. He hands over his business card and sure enough it is Nasser Khan, one of Tabrizs most experienced and respected guides.
We are saved he gives us impeccable directions to a hotel with parking. He tells us it is not a 4 star hotel but it is cheap and will be Ok for one night. So that is what we do.
On arrival it is pretty dodgy but they do have parking for the bike. The bathroom is pretty ordinary but at least there is hot water.
Tabriz is not a very scenic city so we opt for a takeaway tea and some Iranian Ashi Mashi cola before Skill heads to the internet across the road which someone kindly directs him to.
Next day we head out of Tabriz, somehow we are on the road out of town again, our destination is Ghazvin.
Signage in Iran is difficult as I am not that good at distinguishing Farsi and the English signs are few and far between.
At one point we come to a Y intersection, one road is a highway and the other is marked as a freeway but with absolutely no other signs. Alrighty we'll take the freeway. Off we set. We followed this freeway for over 200km, during that time we did not see one sign and there was not one single town (except for the mud brick villages), no service station or for that matter any other traffic.
As we were to find out it was a brand new freeway in the midst of being built. This became very evident as we rode along. At one point we came across a roller that was pretty much on fire. Skill accelerated past at great speed as the diesel fuel tank was also alight.
The landscape was totally amazing, more reminiscent of a moonscape than any earthly landscape.
Eventually we joined up with the main freeway into Zanjan (which is where Marcus is stranded, his BMW gear box still in pieces) pass through the toll which is free, get our passports and paperwork checked and we are on our way. About 60 km down the road we are pulled over by the police.
Polieman Hello. Where you from?
Skill: Australia
Policeman: Welcome. Passport
Dutifully hand over our passports which he takes to his superior in the car. Back they come.
Police: Problem
Skill: What problem.
Police: No moto on freeway.
Skill: Why?
Police: No moto on freeway!
Skill: OK so where do we go?
There is then a huge silence of about two minutes, we are not sure but think maybe we were meant to offer some money to stay on the freeway, but we don't. After a while Skill gets out map and says

Skill: Where do we go
After some conciliation they say,
Police: You go on freeway for 50km then take exit and follow this road.
Pointing to a minor road on the map.
We dutifully say our thankyou's and they say for the forth or fifth time...
Police: Thank you, we are happy police.
Not sure what that meant, maybe they had been smoking something.
Off we go down the freeway for 50 km and do take the exit as it is now only 30 km to Ghazvin anyway. The traffic is crazy, trucks overtaking buses overtaking cars and scooters at the same time in both directions on a normal one lane each way road. We are forced off the road many times.
Arriving in Ghazvin city with only a sketchy map and vague hotel directions we pull over to regroup when a car pulls up and offers to take us to a hotel. We diligently follow arriving at a nice looking hotel but after Skill checks it out they have no vacancies.
We are once again weighing up our options when a street stall vendor wanders over and offers to take us to our nominated hotel, on his bicycle. He just leaves his stall and off we go up a one way street against the traffic down some narrow back alleys and out onto the main street and there we go. We cannot thank these people enough.
The Hotel Iran is great, very basic but we have parking for the bike and a balcony where we can cook our breakfast with the fuel stove (It is still Ramazan so breakfast and lunch are difficult).
That night we wander the streets and run into both our navigational saviours. They are very friendly and are happy to chat to us in broken English. The stall vendor gives us free chewing gum and his phone number in case we want him to guide us through the bazaar.
An early dinner at an Ok restaurant and an early night. We watch the sun set and then there are huge thunder storms all around and we enjoy a great light show from our balcony.
Next day we are feeling very lazy so stay put, Skill decides to do an oil change on the bike and the hotel guys are really helpful finding old containers to drain the oil into. Skill asks "Where should he take the old oil to", their response, "just pour it down this drain". Skill is horrified "No, no, no". Response, "It is OK". Poor Skill continues to be horrified and they say "Oh alright we will take it away". My guess is it will go down the drain but at least we tried.
We are so lucky to be in Iran at this time as it is the official day of mourning for martyr Emam Alli (we think) and there is huge processions and festivals which continue past our hotel all day and the singing, chanting at the mosques continues late into the night. It is truly an amazing sight and we have the most wonderful day.
We spend the next day wandering the bazaar, with it's grotesque
and glimmering sights.
I make the decision to buy a black coat so that I can blend in a little more. The guys where we buy it from are hilarious and want their photos taken.
That day and evening there are more thunder storms and a reasonable amount of rain. (The average rainfall for the month of October in Iran is meant to be 0mm)
The next day we make a move and start our daily life of crime using the freeway. We don't even make it 10 km out of Ghazvin before we are pulled over by the police. Same story
Police: Moto, Autobahn Problem
Skill: Incredulously "Why"
Police: Car fast, Moto. Bang (using fist into hand gesture), dangerous...
Skill: No this is a big moto, see speedo, can easily do 120km hour. No problem"
Police: No moto autobahn problem.
Skill: Where do we go then?
Police: Pointing towards the tolls and the "Autobahn" AHHHH
So down the freeway we go and are pulled over at least another 4 times during the day. Same story, same response and we continue to use the freeway.
Most of the cars on the roads are old (pre 1980) and seem to be of a similar make. Driving on the freeways or in the towns are the ubiquitous blue utes (or pickups) in varying shades of blue carrying all manner of cargo.
Whether it is supplies for the shop
Or perhaps some furniture.
And even Marcus' broken down motorbike. (Read on for more about that saga later. Poor Marcus.)
The motorway to Tehran is pretty ordinary but the road into Tehran is horrendous. Tehran is not a city for the faint hearted, the pollution is dreadful and our throats and noses are burning with the fumes. We get lost of course and three different lots of people that we ask for directions motioned for us to follow them which we do.
Bless them we are on the road out of Tehran heading past the Holy Shrine of Emam Khomeini. At this point I should mention the great reverence that is paid to the Emam Khomeini, his face is everywhere, in shop windows,
on cars, in hotels,
and on billboards
and even the money is unofficially referred to as Kohmeinis (10000 Rial)
We also pass Behesht (the military cemetery for those who died during the Iraq Iran War) on our way to Kashan.
Everyday it is the same deal we ask people where is such and such hotel and people will hop on their bikes and show us the way, which is what happens in Kashan. Kashan's city is an interesting ancient mud brick structure, which we can view from our hotel room, (sorry through the flyscreen)
Of biblical significance it is believed that the 3 Wise Men set out for Bethlehem from Kashan.
We have an afternoon wandering the Bazaar before making friends with two beautiful Iranian girls who invite us to their home. Unfortunately we have to leave the next day so are not able to take up the offer.
Later on Skill is pretty happy that he can find some non alcoholic beer which we drink in our room beneath the arrow pointing towards Mecca.
We spend the next morning walking the streets and finding a bank to change our money. We don't get away till late but take the dreaded freeway to Esfahan, we make it 150km before we are pulled over by the Police. We are nearly past them when they see us and they run out into the middle of the road to flag us down. We have to physically turn the bike around to get back to them.
These guys are not interested in our papers, nor do they want to throw us off the freeway but they do want to drink tea with us and chat about the motorbike. They put down the radar gun, ignore the passing traffic and talk with us for half an hour. They are locals from Esfahan so give us some handy hints, scenic sights, hotel and internet information. We cannot get away but finally we are on our way into Esfahan.
We find our way in, park the bike and Skill goes off hotel hunting. He is away for nearly an hour during which time at least 50 people look at the bike and want to say hello. By the time Skill gets back I am surrounded 3 people deep.
Finally off to a cheap hotel that will let us park the bike in the foyer. It is good to get out of my hot riding gear, I am about to expire.
Esfahan is a beautiful city, it's main tourist attraction being the Square (well actually it is a rectangle)
Meidun-Emam Khomeini with beautiful mosques, a palace and ancient Bazaar.
We spend the evening trying to make our way around the square but cannot make it more than 50 metres without being stopped by someone who wants to welcome us to Esfahan. We spent a long time talking to this lady and her husband chatting about our respective families.


The next day it is off to play tourist in Esfahan which is difficult as you keep having to stop and chat. We walk to the river and look at the Si-o-Se Bridge with its 33 arches. It was built in 1602.
From the bridge we can see the men harvesting the weed from the river.
Mostly by traditional methods,
and some not so traditional methods, we wonder how long the whipper snipper will last.
We cross the attractive Khaju Bridge and make our way back to the main square through beautiful gardens.
It is here we meet the wonderful Mohammed who is a medical student returned to his home town for study break. He takes us under his wing and shows us through the Bazaar. Through the ancient gates with their beautiful frescoes.
Here we see the tablecloths being printed in the traditional manner.
We also see the beautiful and exacting work of the metal artisans and the artists painting miniatures on camel bone.
And of course no tour would be complete without a visit to an Iranian Carpet shop.
Mohammed also took us into some older parts of the Bazaar to see the Camel wheel, a huge grinding stone that up until 10 years ago was actually powered by camels.
We had the most wonderful day and thank Mohammed for his time and generosity.
By this time it is quite late we have not eaten but have given up trying to get back to the hotel for food as we only get 10 paces before someone stops us for a chat or invites us in for tea. We decide to stay and just sit in the square to enjoy the sights of Masjed-e Emam Mosque completed in 1638. It is truly beautiful with a huge dome and high twin minarets.
There is also a smaller mosque called Masjed-e Sheikh Lotfollah in the square, it is equally beautiful.
I suppose at some point in the story I should mention the the abundance of motorcycles everywhere in Iran. These photos were taken in Esfahan.
To see three people on one bike is commonplace as is a family of four.
Our record spotted so far is five. And they definitely start learning to ride at an early age.
After being in Iran's cities I have noted that although the women of Iran may wear the black Chadors, let me tell you these City dwelling girls are out there, the scarves are worn right at the back of their heads, their clothes are the latest hipsters and tiny tops. Their shoes are sensational and everyone is beautifully coiffured and made up. They almost had me rushing off to put my makeup on. However there are dress police who monitor what women are wearing and issue fines and sometimes even jail sentences for repeat offenders who dare to flout the strict dress codes.
The women are also highly educated, more so than the men which leads me to believe that the woman of Iran, will in the not too distant future, be a force to be reckoned with.
Our next day is reasonably quiet as there is a huge national day of protest against the US and Israel. Some of the signs make interesting viewing.
The following day we make the break and ride to Yazd. There is just miles and miles of dessert as far as the eye can see but the roads are good and fast and the police do not throw us off. Hooray.
At a fuel station we come across an abandoned tank that they have built the road around. Quite a sight!!!!!
We arrive in Yazd quite early but do not have a lot of information about hotels in our old Lonely Planet. We get directed by the locals to the Silk Road Hotel. What a find. An absolute oasis in the midst of the chaos. It is also used by all the overland travellers.
There is Patrick and Sophie from The Netherlands, Theo and Laura from Switzerland who are riding their pushbikes overland
and then Benjamin and Mende from Germany riding their tandem round the world.
Our first evening is spent chatting and eating the fabulous food at this welcoming place. They also have non alcoholic beer from Russia which tastes like real beer.
Over the next four days there is a huge assortment of travellers from all over.
We meet the wonderful Marco who is an effusive Italian with an amazing zest for life.
This is Marco's story:
Marco had caught the train from Islamabad to Quetta five days previous to him arriving in Yazd. On the section between Multan and Quetta the train had been attacked by rebels with bazookas and machine guns. They tried to blow up the engine and kill the passengers by firing downwards when they realised everyone was on the floor. Eventually the train managed to get into a long tunnel where they waited for three hours before continuing to Quetta. Although a very serious story Marcos' wonderful Italian animation and sound effects had us in stitches. He concluded his story by saying "I was very scared, I thought I was going to die" That very personal reflection and his newspaper cutting from the Baluchistan Times were pretty sobering.
And then the exuberant Raoul rides in on his Chang Jiang motorcycle which he has ridden from China on his way to Holland.
What an amazing group of people!!!!!
We have the best time in Yazd, not really doing a lot except chatting, laughing and eating. Occasionally we leave our oasis to marvel at the mosque, or walk the labyrinth of streets in the old part of the city.
We also visit the bazaar, Yazd was an important stopping point on the trade route from China. Apparently Marco Polo visited here in 1272.
Skill and I loved this shop selling Singer sewing machines.
On another day we visited the Towers of Silence. This place belongs to the Zoroastrian religion, a small minority group in Iran. The Zoroastrians believe this is the place where the dead go free, they would bring their dead to these hilltop structures and leave them for the vultures to devour. They would return a month later collect the bones and place them in a large well.
Sadly for these people, the Muslim powers that be, filled in the wells and now the local youth ride their motorcycles all over this sacred site. Absolutely no respect is shown for what is essentially a cemetery. The question was posed to our Zoroastrian guide how would a Muslim person feel if we rode our motorcycles into their Mosque?????????
On our final night in Yzad, Marcus finally catches up with us, the clever Iranians have managed to fix his gear box using very unorthodox methods. It is also the end of Ramadan so we have our own celebrationary feast (Eid al-fatar) of pancakes, thanks to Raoul.
We (Marcus too) leave the next day heading towards Kerman, we get 100 km down the road when Marcus' bike loses power and dies. We load him into a local truck and he heads back to Yazd. We continue onto Kerman where we catch up with Patrick and Sophie, the Dutch cyclists from Yazd. After witnessing our first dust storm we manage an early dinner and chat the evening away.


We get an email from Marcus the next day to say Raoul fixed his bike and that it was nothing too major. He will try to catch up.
We start our journey through the sometimes dodgy Baluchistan area to Bam, a pretty uneventful ride through the dessert to the depressing Earthquake ruined city of Bam.
We stay at Akbar's Guest House. This amazing man lost his hotel and some of his guests also perished in the earthquake, his own son being buried for many hours. This would have kept many a man down but he is rebuilding his guest house out of steel and enthusiastically showed us the view from the top. Sadly Bam now has little to offer visitors.
We leave Bam fairly late thinking Marcus will catch us up, but it is not to be so off we go. As we are riding along we have our first "run in" with the police who pull us over for what we think will be a passport check or maybe a police escort (as we are in Baluchi rebel country) but no. Two police officers and two armed army guys hop out of the car and politely shake our hands then tell us we were doing 120km and will have to pay them a 200 $US fine. We tell them "No we were not doing 120 km hr" (we weren't) and they argue with us for 10 minutes. In the end Skill says "Well where is your proof, where is the speed camera". They answer "no camera, we know you were doing 120 km ph because we followed you in car". In the end I've had enough and say "you must take us to the Police Station in Zhedan because we do not have 200 US$. We will talk to the Chief of Police there". All of a sudden the story changes. "you are angry". "No, not angry just confused we were not doing 120km p hr" is my response. "Oh well you must go now, we are sorry"
So we leave the best of friends as we give them 4 koalas and a pencil instead of 200 dollars. It was not a threatening situation at all, quite the opposite really, it turned into a bit of a joke, we will have to give them 10 points for trying. Although other travellers we met had huge problems with corrupt police.
So onto the border town of Mirjaveh through the gates to Iran immigration only to find because it is Friday it has shut at 2.30 pm as has the Pakistani immigration office. We are stuck in No Mans Land having to stay in the absolutely revolting hotel at Mirjaveh which has no water and is currently undergoing renovation/demolition???? our room has two beds with revoltingly dirty blankets and even worse pillows. We get out our liners and blow up pillows, buy some bottled water and make the best of it. Luckily we have our pasta and pasta sauce, we cook dinner on the window ledge. We also meet some lovely young Turkish people who are on their way to the Moondust Festival in India. They are not staying at the hotel but are camped outside. Skill lends them the stove so they can make some Chai.
We happily say goodbye to the Mirjevah Hotel, and the view of the rubbish dump from our window and unhappily say goodbye to our Turkish friends and start the long process to leave Iran which goes smoothly, but once again it is a slow tedious process of mind numbing beauacracy at its best. So next its onto the wild frontiers of Pakistan.
We loved Iran. The people in Iran are truly the most kind, hospitable, wonderfully friendly and respectful people we have met. Generosity of spirit runs in their blood. We cannot count the number of people who have helped us out, invited us into their homes or simply stopped us in the street for a chat.
The only thing you are likely to be killed with in Iran is KINDNESS. (or perhaps the driving, they are dangerously woeful) Although the scenery is not as spectacular as some countries we have visited we would not have missed this experience for anything. It has been almost humbling.
If given the opportunity we will be back.
Cheers and Chai.
Posted by John Skillington at November 09, 2006 09:22 AM GMT

Recent Entries
Archives:
Archives:
Monthly
Archives:
Category
Now that summer is here, get On the Road! Take 30% off the Achievable Dream - On the Road! 2-DVD set until August 31 only.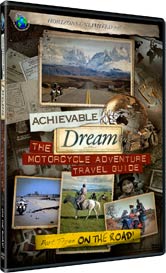 Our veteran travellers share their tips (and great stories) for staying healthy, happy and secure on your motorcycle adventure.
"A fantastic, informative and inspirational DVD."
"It's brilliant - thank you very much!"
Check it out at the HU Store! Remember to use Coupon Code 'ONTHEROAD' on your order when you checkout.
Next HU Events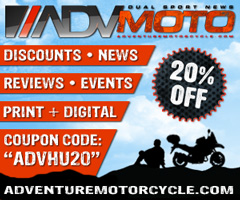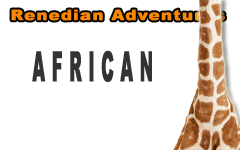 What others say about HU...
"I just wanted to say thanks for doing this and sharing so much with the rest of us." Dave, USA
"Your website is a mecca of valuable information and the DVD series is informative, entertaining, and inspiring! The new look of the website is very impressive, updated and catchy. Thank you so very much!" Jennifer, Canada
"...Great site. Keep up the good work." Murray and Carmen, Australia
"We just finished a 7 month 22,000+ mile scouting trip from Alaska to the bottom of Chile and I can't tell you how many times we referred to your site for help. From how to adjust your valves, to where to stay in the back country of Peru. Horizons Unlimited was a key player in our success. Motorcycle enthusiasts from around the world are in debt to your services." Alaska Riders

10th Annual HU Travellers Photo Contest is on now! This is an opportunity for YOU to show us your best photos and win prizes!
NEW! HU 2014 Adventure Travel T-shirts! are now available in several colors! Be the first kid on your block to have them! New lower prices on synths!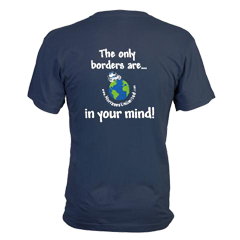 Check out the new Gildan Performance cotton-feel t-shirt - 100% poly, feels like soft cotton!

What turns you on to motorcycle travel?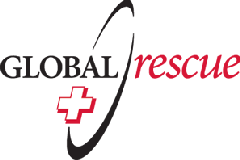 Global Rescue is the premier provider of medical, security and evacuation services worldwide and is the only company that will come to you, wherever you are, and evacuate you to your home hospital of choice. Additionally, Global Rescue places no restrictions on country of citizenship - all nationalities are eligible to sign-up!
New to Horizons Unlimited?
New to motorcycle travelling? New to the HU site? Confused? Too many options? It's really very simple - just 4 easy steps!
Horizons Unlimited was founded in 1997 by Grant and Susan Johnson following their journey around the world on a BMW R80 G/S motorcycle.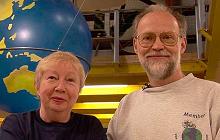 Read more about Grant & Susan's story
Membership - help keep us going!
Horizons Unlimited is not a big multi-national company, just two people who love motorcycle travel and have grown what started as a hobby in 1997 into a full time job (usually 8-10 hours per day and 7 days a week) and a labour of love. To keep it going and a roof over our heads, we run events (22 this year!); we sell inspirational and informative DVDs; we have a few selected advertisers; and we make a small amount from memberships.
You don't have to be a Member to come to an HU meeting, access the website, the HUBB or to receive the e-zine. What you get for your membership contribution is our sincere gratitude, good karma and knowing that you're helping to keep the motorcycle travel dream alive. Contributing Members and Gold Members do get additional features on the HUBB. Here's a list of all the Member benefits on the HUBB.
Books & DVDs

All the best travel books and videos listed and often reviewed on HU's famous Books page. Check it out and get great travel books from all over the world.

MC Air Shipping, (uncrated) USA / Canada / Europe and other areas. Be sure to say "Horizons Unlimited" to get your $25 discount on Shipping!
Insurance - see: For foreigners traveling in US and Canada and for Americans and Canadians traveling in other countries, then mail it to MC Express and get your HU $15 discount!
Story and photos copyright © All Rights Reserved.
Contact the author:
Editors note: We accept no responsibility for any of the above information in any way whatsoever. You are reminded to do your own research. Any commentary is strictly a personal opinion of the person supplying the information and is not to be construed as an endorsement of any kind.
Hosted by: Horizons Unlimited, the motorcycle travellers' website!
You can have your story here too - click for details!