October 19, 2006 GMT
Turkey - Part 2
Next day it is goodbye to Patrick and Belinda and we head to Ankara as we know that we have to be there by Thursday as the Embassy is shut on Friday and we don't fancy spending three days in the capital. This was our biggest days ride by far. We leave at 10.00am and reach Ankara at 8.30pm with only fuel stops and a quick lunchstop. The last 40 kms before the freeway from Polati to Ankara is roadworks, a loosely gravelled surface in the dark. Finally make it to Ankara.
To quote the Lonely Planet, if you have your own vehicle, "do yourself a favour and use public transport instead. Driving is chaotic and signs woefully insufficient". We couldn't agree more, with no map, and a big diversion on the way in we end up pretty lost and pull over asking a young guy "Closest Hotel". He tries to explain in Turkish then goes and gets his boss from the Restaurant who speaks English. In the end they decide that the young guy should drive his bosses car (a BMW) and show us the way. Which he does, it takes a good 10 minutes to get there, we are so grateful but he won't accept anything and drives off. After he leaves, Skill goes in to negotiate. Special price 120............. US dollars. I don't think so, they direct us to another hotel a block away, this time I go in, 140 Euro and no negotiation, I ask them for another hotel, they direct us to one up the road. Finally success. We are pretty tierd so order room service have a shower and die.
Next day we leave early and it is off to do battle with the Iranian embassy, we catch a taxi in (the taxi driver gets lost, but does stop the meter) and make our way through the 3 doors to the counter. This time a scarf is expected.
Because our visa applications were done in Istanbul we have to refill them out in duplicate and attach photos again. Of course we don't have photos with us so down to the photo shop. He takes our photos then has difficulty printing them as the printer is broken. "I call a friend". Friend comes and finally after an hour, photos. Bolt back to Embassy. Wait for an hour. And then yahoo, we have our visa, by this time it is 12.30pm.
Back to the hotel, onto the bike and back into the Ankara traffic. Amazingly the hotel is on the road that we need out of town, (I could kiss those young men who got us onto the right road) and it is a straight run out to Kirikkale and then Goreme. Near Kirsehir we run into a huge thunder storm, we decide we do not want to get wet again and the lightning is all around us. (Yes Again) We pull into a service station that we realise is not open but we can shelter under the roof. A young man comes out and tells us to come inside which we gratefully do. After two Turkish teas more people arrive and the "big man" invites us into his office, they try to ply us with food, raki, tea, apple tea, and we manage to have a conversation through a little Turkish a little English and lots of charades.
After an hour the storm has abated and we bid our new found friends goodbye. The Turks are the most hospitable people.
Onward to Goreme, on arrival we pull up outside an internet café where Skill checks emails to see if we can track down an Aussie friend visiting Goreme. No luck but we get a card for a pension with parking for the bike so we give that a go. What a find? We were so lucky to end up at the Star Cave Pension.
The Pension is relatively new and beautifully appointed. And Ahmet and Ramazan are the most friendly hospitable hosts. Check out our cave room...
On our first day there we head up over the hill and into Love Valley and marvel at the beautiful fairy chimneys
then it is off to Goreme Open air Museum. This is a World Heritage Site, rock cut Byzantine churches and chapels. The Karinlik Kilise is the most famous of the churches for good reason. Look at the amazingly well preserved frescos dating from the 1st Century AD.
Our second day in Goreme is spent being lazy wandering the cobblestone streets and watching the daily lives of the people. Goreme although a heavily touristed area still clings to its traditional way of life with veiled women in their baggy trousers and the men drinking tea in the tea houses (after 6.30 pm as it is Ramazan) It is a truly amazing place.
The following day with the help of Ramazan our host we manage to find a box and post home all our camping gear, and other bits and pieces. Nearly 12 kg worth. The poor old bike is going to be so happy without this weight.
There is a huge mix of nationalities staying at the Pension, the obligatory Aussies and New Zealanders. We also have John and Cassabadra from the US and Nadya and her band of Russian friends. Nadya is amazing, she has discovered mountaineering and came to Turkey to climb Mt Ararat. Out of twelve people only she and the two guides made it to the summit.
The Pension also play host to a revolving door of Koreans and Japenese.
I suppose I should also mention our favourite resident at the Pension, a wonderful dog called Boncuk. Boncuk is our constant companion, each day she comes into the village with us for lunch. I also smuggle her into our room where she keeps me company while I recover from my cold. She really is the dearest little thing.
Next day we decide that we will go for a ride and check out the sights, including the Underground City of Derinkuyu,
Ihlara Valley,
the monasteries at Selime and finally we follow the original silk road from Aksaray to Nevsehir via the ancient Agzikarahan Caravanserai.
That night we sample one of Ramazan's Amazing pottery kebabs.
Over the next four days Skill tries to get tyres ordered for the bike. We were thinking of having them shipped from Ankara to Van but we hear on the grapevine there is a bit of PKK unrest around Van so decide against that. And then I end up getting sick with a bad cold and cough so we decide to stay put and Ramazan helps Skill organise the tyres to be sent to the pension at Goreme.
He also goes out on the bike with Skill to track down a shop in Nevsehir that will be able to fit the tyres when they arrive. The two of them cause quite a scene in Nevsehir, bikes this big are not that common in this part of Turkey,
Because we decide to stay for the extra time and have not booked the Pension is full. The family refuse to let us stay anywhere else and we end up at the family home for a night with Ramazan, his wife Tubga and their new baby. Then next day they bring us back to the Pension as there is a room available again. We also get the wonderful news that our good friends Mick and Treena have had their long awaited and precious baby. It is at times like this you wish you could duck home for a quick hello and join in the celebrations.
We end up staying in Goreme for eleven days. Each day is wonderful, walking the valleys, chatting to the local shop owners who now recognise us and shake hands with us and invite us in for tea. We also take a ride to Rose Valley where SKill takes a liking to brightly coloured hats (I didn't think this affliction overtook you until you reached Nepal). Life is pretty idyllic except that I don't seem to be able to shake my cold.
Finally the tyres arrive and Skill and Ramazan set off into Nevsehir, returning successfully with new tyres for the bike. The next day is Saturday so we decide to set off, but get an email from Marcus who is broken down in Iran, his BMW gear box is dead. We decide to spend another day to see if there is anything we can do for him via email while we are still reasonably close to Ankara. In the end there is really nothing we can do and Marcus seems to have things under control so we leave for Nemrut Dargi on Sunday.
We have a long days ride through amazing scenery, mountain roads, long flat plains, dusty mud built towns. It is pretty obvious we are not on the tourist route. Everywhere we see women on donkeys collecting wood. Old tractors and trailers mounded high with turnips. Villagers picking and packing potatoes. It is like a time warp. The main obstacles on the roads is not so much the traffic but the goats and sheep being herded by young children.
We arrive at the small village of Karadut at about 7.00 pm and find a hotel which is pretty ordinary but OK. We are the only people staying there and the restaurant is not open so we must go to the house for dinner which we do. The food is amazing and we eat dinner sitting on the floor. Although the people are friendly enough it is pretty obvious we are an imposition, next morning we go to the house for breakfast, and Skill tells them we will just take the room rate. This makes the man of the house do his "you ungrateful tourist" act, but too bad.
We have a wonderful days riding firstly up the steep rough road to Mt Nemrut. For those of you who don't know, this summit was created by a megalomaniac King called who built two ledges into the mountains and erected huge statues of himself and the Gods and then had his underlings build an artificial peak of crushed rock 50 metres high. The sheer scale of it is breathtaking even more so when you realise it was built in about 50 BC. It remained hidden from the world until 1881 when a German engineer happened upon it.
We spent two hours on the peak wandering alone through the ruins. One of those "I am so lucky to be seeing this" moments.
From the summit we take the short cut road down some pretty amazing hair pin bends and very rough roads past remote stone and mud villages to the ruins of Arsameia founded in about 80BC. These ruins have a column/statue of Apollo the sun god and a relief of Mithridates shaking hands with the god Heracles. Close by is a cave temple with the steps till in tact.
After a drink and chat with a lovely local man we move on to the village of Eski Khata with its Castle ruins and and beautiful Seljuk Bridge.
Then a ride back to Narince via the Roman Bridge and another huge Burial mound like the one atop Nemrut Dargi.
In the village of Narince we cause a sensation by stopping to buy fruit, veges and pasta for tea. At one point I could not get to the top box for the villages surrounding the bike.
The following day we know have a long days ride to Tatvan. (After asking many locals they assure us that the road to Van is fine, just not after dark, due to the PKK unrest) So up and gone by 8.00 am. We also know that we have to catch a ferry across the dammed Euphrates River (part of the HUGE Gap dam project) but cannot find any info about it. Hmm best laid plans, we arrive at the dam at 8.40, the ferry has just left and we now have to wait till 10.30 am so we wait and wait and wait. Skill passes the time observing the varied and abundant fish life swarming around the vehicle loading structure in the lake's very clear water. I think he was wishing for a fishing line....
Eventually we load with all the trucks and dolmuses and make the 20 minute crossing.
Ok on our way, we ride through flat inhospitable looking country that only goats seem to like to Siverek, once again dodging, carts, sheep flocks and tractors. Then onto Diyarbakir and other wild looking towns.
The Turkish landscape looks so dry and arid but there is an abundance of water, every river has flowing water in it. The soil is obviously fertile as there is small cropping everywhere. Apparently Turkey is one of a few countries that is self sufficient in agriculture. Between Diyarbakir and Silvan there are huge expanses of harvested wheat crops and we must do batlle with 100s of wheat trucks carting the grain and stubble. This one is not as overrloaded as most.
We eventually start to climb up and over the mountain passes with countless trucks. At first it is very disconcerting, all along the hills are military lookouts with soldiers with machine guns at the ready. At one point on the pass we come to a stop behind about 100 trucks because of road works. Eventually we start to move, it is sheer chaos with trucks overtaking and outmaneuvering each other. We cannot see a thing because of the dust and to make matters worse we realise that there are also trucks coming towards us as well.
Apparently it is all in Allah's hands. We on the other hand although having great respect for Allah feel that we can contribute to our well being and self preservation by defensive driving, a view obviously not shared by most other drivers here.
They really are crazy. Things that would have completely freaked me out at the beginning of the journey now don't even rate a second glance, cars overtaking on the wrong side, cars overtaking within 2 inches of the panniers and my leg and then cutting us off are common place. The only thing that we find difficult to handle is two trucks or buses coming towards you on a blind corner and there is nowhere to go.
Anyway we survive and make it to Tatvan in one piece, check out our hotel options in this ordinary city. The people on the street are helpful and direct us to a few hotels. We opt for a cheapie and get what we paid for. When we check in the guy is very friendly and says "Welcome to Kurdjastan"???? The room however is a pretty grotty, smoky room which is on the main road and so very noisy. Not only that, when we open the window the room fills up with smoke from the restaurant chimney across the street.
Skill sleeps like a rock (as usual), I am awake for most of the night, we leave Tatvan early next morning after a less than palatable breakfast of stale flat bread, smelly butter, olives and cucumber. The tea was OK.
We travel along the Northern side of Lake Van through glorious scenery. Lake Van is a huge inland sea, some 3750 sq km. The Lake was formed when Mt Nemrut Volcano blocked the overflow. The Lake has an extremely high alkalinity level.
We also ride past the snow capped mountains of Nemrut and Suphan before taking the road to Dogubayazit.
This is amazing countryside, there is a huge frozen lava flow from Mt Temdurek Volcano which we stop to take a photo of just before a military checkpoint, not a good idea but had no idea what was around the next corner.
There is also a huge military presence in this area, on top of the mountains about every 1km there is a military lookout. We finally get our first glimpse of Mt Ararat shrouded in cloud. Just beautiful. And then into the dusty town of Dogubayazit.
After locating an OK hotel I am exhausted so have lunch in our room and just go to bed. Skill spends the afternoon exploring this dusty town.
It must have been one of those days, I discover that my watch has fallen off during the days ride, I break a tooth eating lunch (so much for my $3000 dental bill before I left OZ) and then a while later Skill says "You are not going to believe it my watch has stopped working". And the final straw comes when the menu button on the phone dies. Lucky the Pide we have for tea is bloody good.
The next day we take a ride out to the magnificant ruins of Ishak Pasa Palace. We pass the military compound, I am gobsmacked some 200 tanks and other military hardware at the ready.
Ishak Pasa Palace is amazing I think the photos tell the story.
The Palace was begun in 1685 and completed in 1784 so a relatively new building by Turkish standards.
When we get back to town it is off to the Bazaar to look for new watches, after much haggling and decision making we have 2 watches for 30 YTL. How long they will last is a matter of some debate!!!!!
Skill also goes out for a Turkish haircut, they do a sensational job for the princely sum of 5 YTL.
As we have been riding along there have been so many things I would love to have taken photos of but have refrained because of military concerns, or not wishing to offend people or simply because we are lost in the moment (or simply lost) and are taking that mental photograph.
Our favourite moment was seeing a tiny 3 or 4 year old boy looking after a herd of goats near the Palace, with Mt Ararat in the background. He ran all the way to the road and waved furiously to us.
Tomorrow we cross the border into Iran so more adventures to come I would say.
Cheers and Beers (well actually there will be no beers for a while, so I will say Cheers and Chai)
Quote for the Week: " For my part, I travel not to go anywhere, but to go. I travel for travel's sake. The great affair is to move." - Robert Louis Stevenson
PS. Turkey is suffering from lack of tourists at the moment for varying reasons. But this amazing and beautiful country is one, that if given the opportunity one should see.
The scenery, the beaches, the ruins are all part of its charm, but Turkey's biggest asset is it's people. They would have to be the most generous, warmhearted, gentle people we have met so far. Although not wishing to offend, Turkey is still my favourite country.
For other Overland Motorcycle Travellers
Accommodation that we have stayed in that we can recommend and have reasonably secure parking for the bike are:
Athena Pension - Bergama (fantastic breakfasts, Aydin's omelets are the best)
Tango Pension - Koycegiz
ANZ Pension - Selcuk
Akay Pension - Patara (fantastic home cooked Turkish Dinners)
Tango Pension - Koycegiz
Star Cave Pension - Goreme (Ramazzan makes the best pottery kebabs in town)
Isfahan Hotel (bit dodgy but OK, hot water only after 7.00pm) -Dogubayazit
Out two favourites were Athena and Star Cave Pensions
Posted by John Skillington at October 19, 2006 06:22 PM GMT

Recent Entries
Archives:
Archives:
Monthly
Archives:
Category
Now that summer is here, get On the Road! Take 30% off the Achievable Dream - On the Road! 2-DVD set until August 31 only.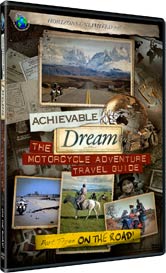 Our veteran travellers share their tips (and great stories) for staying healthy, happy and secure on your motorcycle adventure.
"A fantastic, informative and inspirational DVD."
"It's brilliant - thank you very much!"
Check it out at the HU Store! Remember to use Coupon Code 'ONTHEROAD' on your order when you checkout.
Next HU Events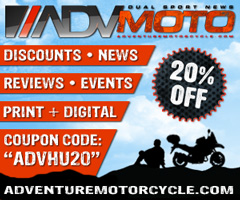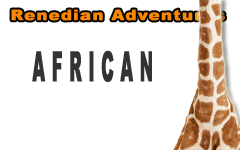 What others say about HU...
"I just wanted to say thanks for doing this and sharing so much with the rest of us." Dave, USA
"Your website is a mecca of valuable information and the DVD series is informative, entertaining, and inspiring! The new look of the website is very impressive, updated and catchy. Thank you so very much!" Jennifer, Canada
"...Great site. Keep up the good work." Murray and Carmen, Australia
"We just finished a 7 month 22,000+ mile scouting trip from Alaska to the bottom of Chile and I can't tell you how many times we referred to your site for help. From how to adjust your valves, to where to stay in the back country of Peru. Horizons Unlimited was a key player in our success. Motorcycle enthusiasts from around the world are in debt to your services." Alaska Riders

10th Annual HU Travellers Photo Contest is on now! This is an opportunity for YOU to show us your best photos and win prizes!
NEW! HU 2014 Adventure Travel T-shirts! are now available in several colors! Be the first kid on your block to have them! New lower prices on synths!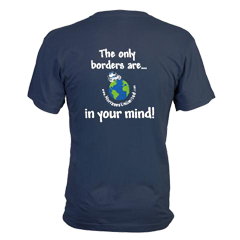 Check out the new Gildan Performance cotton-feel t-shirt - 100% poly, feels like soft cotton!

What turns you on to motorcycle travel?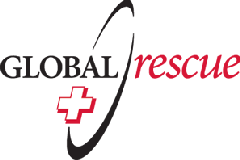 Global Rescue is the premier provider of medical, security and evacuation services worldwide and is the only company that will come to you, wherever you are, and evacuate you to your home hospital of choice. Additionally, Global Rescue places no restrictions on country of citizenship - all nationalities are eligible to sign-up!
New to Horizons Unlimited?
New to motorcycle travelling? New to the HU site? Confused? Too many options? It's really very simple - just 4 easy steps!
Horizons Unlimited was founded in 1997 by Grant and Susan Johnson following their journey around the world on a BMW R80 G/S motorcycle.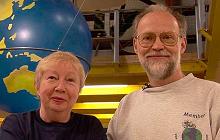 Read more about Grant & Susan's story
Membership - help keep us going!
Horizons Unlimited is not a big multi-national company, just two people who love motorcycle travel and have grown what started as a hobby in 1997 into a full time job (usually 8-10 hours per day and 7 days a week) and a labour of love. To keep it going and a roof over our heads, we run events (22 this year!); we sell inspirational and informative DVDs; we have a few selected advertisers; and we make a small amount from memberships.
You don't have to be a Member to come to an HU meeting, access the website, the HUBB or to receive the e-zine. What you get for your membership contribution is our sincere gratitude, good karma and knowing that you're helping to keep the motorcycle travel dream alive. Contributing Members and Gold Members do get additional features on the HUBB. Here's a list of all the Member benefits on the HUBB.
Books & DVDs

All the best travel books and videos listed and often reviewed on HU's famous Books page. Check it out and get great travel books from all over the world.

MC Air Shipping, (uncrated) USA / Canada / Europe and other areas. Be sure to say "Horizons Unlimited" to get your $25 discount on Shipping!
Insurance - see: For foreigners traveling in US and Canada and for Americans and Canadians traveling in other countries, then mail it to MC Express and get your HU $15 discount!
Story and photos copyright © All Rights Reserved.
Contact the author:
Editors note: We accept no responsibility for any of the above information in any way whatsoever. You are reminded to do your own research. Any commentary is strictly a personal opinion of the person supplying the information and is not to be construed as an endorsement of any kind.
Hosted by: Horizons Unlimited, the motorcycle travellers' website!
You can have your story here too - click for details!