Archives
July 20, 2010 GMT - The Favela, Rio
We booked ourselves on a trip to see the largest favella in Rio, Rocinha. We wouldn't usually for the organised group tour, but an unguided stroll through a Favella of some 250,000 inhabitants, policed and run by machine gun toting drug lords and narcos didn't hold much appeal either.
July 20, 2010 GMT - Arriving in Rio
We were put in a dorm with no fan, no air con and no windows, and were told that the rate quoted on the Internet was incorrect and had now gone up. We took the grumpy reception staff to task, and soon found that almost every guest in the hostel had a gripe about something or other, and soon there were a dozen disgruntled guests behind me voicing their complaints, which must have proved to much for the receptionists, who after telling us to go forth and multiply, promptly walked out of the building, leaving a group of dazed and confused travellers in their wake. We looked at each other, exchanged looks that said " oh well, its South America"…
July 14, 2010 GMT - Sao Paulo to Paraty, Brasil
The only thing that eased the pain of having to pay to ride on potholed, single lane highways, was that the symbol for a motorbike on each of the toll booth price lists was an old Harley Davidson FXR.
July 14, 2010 GMT - Curitiba& Floripa,Brazil
We noticed immediately the difference between Brazil and the other South American countries we had visited.
There were far less jalopies on the road, and no more grazing cows or wandering horses by the side of the pavement. The roads were in pretty poor shape, yet there was a tollbooth almost every 150kms.
Everything cost us double.
July 13, 2010 GMT - Iguazu Falls
I had wanted to visit the falls at Iguazu since I'd lived in St Martin and heard stories of how amazing the spectacle was to behold from travellers I had met there. It was sure to be one of the highlights of the trip.
July 13, 2010 GMT - Argentina, Ruta 68
We headed out of town, our third attempt to get out of Cordoba, we passed Capilla del Monte, and rode north toward Salta. The rain had had a serious effect on much of the road we travelled, sections were washed away and replaced with brick red mud, others under a good few inches of water.
July 13, 2010 GMT - Cordoba
The city had a slightly oppressive feel to it, and try as I may, I couldn't get excited about it. After being in Buenos Aires, which had turned out to be one of our favourite cities, Cordoba was definitely a step down, to say the least.
May 11, 2010 GMT - Buenos Aires to Cordoba
We spent the next few days exploring more of the city, we hung out with Adrian, visited my distant cousins, and ate more meat than advisable.
Luis was a perfect host, with many friends, who took it in turns to come to his house to eat Asada with his British guests.
May 04, 2010 GMT - Mar Del Plata Harley Rally
We mooched around the city, and were amazed at how busy the place was. We had known that it was a popular destination, and that this was the busiest time of year, but we had no idea that the place would be as packed as it was. We already knew that Argentineans liked to go out late at night, and here in Mar Del Plata, the place started buzzing around 11pm, when the early birds would go out for dinner. Clubs didn't even open til midnight, and the revelry continued until well into the morning of the next day.
April 29, 2010 GMT - Buenos Aires
We were dreading entering the city. The GPS wasn't working anymore, so we couldn't rely on that, and the map we had as a back up had next to no detail of the city centre. Fortunately, the Gods were smiling on us that day, and we didn't miss a beat. We rode straight into the city centre, into the oldest part of the city, San Telmo, and directly to our hostel.
April 29, 2010 GMT - 3,200kms to Buenos Aires
We left early in the morning, a touch over 3,000 kms to cover before we got to Buenos Aires. We rode out of Ushuaia under a grey sky. I was happy to leave the place behind. I had found it expensive, ugly and miserable. We had gone there for one purpose only, to touch a point on a map, and to be honest, I was wishing we had skipped it.
April 28, 2010 GMT - Calafate to Ushuaia
The Glacier, one of the only advancing glaciers in the world, was extremely impressive, and made the three days of hell we had endured to get here so worthwhile. The boat chugged up and down in front of the glacier, and we were lucky enough to see a house-sized block of ice fall from it into the lake
April 28, 2010 GMT - Bariloche to Calafate
We enjoyed yet another spectacular ride on the Routa 40, Che's highway, through the Argentine Lake district to El Bolson, and after one wrong turn, we found the hostel that we had booked from Bariloche.
April 28, 2010 GMT - Chile to Argentina
Riding into Pucon was a surprise to say the least. After hours of riding through valleys and alongside lakes, we turned a corner, and found ourselves in the middle of Villarica Swiss Alpine town.
April 09, 2010 GMT - Iquique to Santiago
I followed the coast, back on the Pan American Highway, known here in Chile as highway 1, and the blacktop sliced a path through the desert. As the sun rose in the sky, I rode down the Pan American, desert to my right, and the ocean, under a blanket of gentle mist, sat to my right. I followed the blissfully smooth blacktop along, past outcrops of rock, jutting into the ocean, and forever southwards. I was hoping to get over halfway to Santiago on the first day, aiming to make it to Bahia Dos Ingleses before sunset.
April 03, 2010 GMT - Chile
The ride continued to awe me, the road twisting and turning through winding canyon roads, still under a beautiful blue sky, until I turned a corner and was presented with a vista of the high rises running along the beach at Arica.
March 27, 2010 GMT - Bolivian Altiplano
I ascended above the clouds, upwards and onwards to the altiplano, at altitudes of over 5,000m. Here the sky was spectacular, the colour of the sky, the shape of the clouds, everything looked as if it was being viewed from some kind of high definition, polychromatic lens. It was unnaturally beautiful.
March 21, 2010 GMT - La Paz, Bolivia
After another 2 hours of riding through the rain, I eventually arrived at the top of a mountain and through the clouds, I was afforded a view of La Paz, the highest capital city in the world, laid out beneath me like a collection of Lego buildings.
January 28, 2010 GMT - Bye Jacquie Hi Bolivia
Garth and I thundered back out through the sacred valley, and didn't stop until I came across a procession in a town along the way, about 5 hours down the road. It was another festival, and as I rode on towards Puno I came across more and more of them. I was just on the outskirts of Puno when a cop stopped me for another procession to cross the road in front of me. I pulled over, parked the bike, and went for a closer look.
January 28, 2010 GMT - Cusco
Cusco was a bustling city, where tourists rummaged for bargains and touts plied their wares, mainly massages and trips to Macho Picchu. Traditionally dressed women walked around with Lamas, while their daughters carried lambs, ready for a tourist to point their camera at them so they could then demand $1.
January 28, 2010 GMT - Maccu Pichu
As we entered the site, the mist clung to the mountains and obscured most of the city, revealing only small patches at a time, we climbed to the guard's house, and sat on the grass, catching what glimpses we could as the clouds rolled over the site.
January 26, 2010 GMT - Peru-The last bit
As we left Nasca behind, we also left the sunshine. Approaching the coast, we rode into a grey fog, which I was hoping might just be some early morning sea mist, but the weather worsened as the day went on, and at around lunchtime, the deluge began
January 19, 2010 GMT - To Nasca
The second day of the coastal road through Peru was the same as the first. We rode on, more of the brown stuff to our left, and the blue stuff to our right. The road occasionally left the coast and we wound up into the mountains, where we totally surrounded by sand, rocky mountains, and more sand. It felt as if we were totally isolated from the rest of civilization
January 19, 2010 GMT - Northern Peru
We arrived in Mancora nice and early, found a lovely room in a hostel on the beach, unpacked, and spent a lovely afternoon chilling on the beach, drinking beer and making friends with other travelers, as well as bumping into some old faces from up the road, a couple of guys I had met back in Colombia.
January 19, 2010 GMT - Into Peru
Our crossing into Peru was quick and easy, and the change on the other side was immediate.
Hundreds of moto taxis wobbled along the roads, and the more luxurious form of taxi were 1970s American Doge cars, in varying degrees of disrepair.
January 04, 2010 GMT - to Alausi
We stopped on route to allow a heard of sheep to cross the road, and stopped and talked to the young woman and her kids who were herding the animals, before riding the last few kilometers to the town.
January 04, 2010 GMT - Bikers weekend in Ambato
Our mates in Cali were all heading down to Ambato for a big bike meeting, as was our pal Ricardo from Quito, so we had decided to ride back up to meet them all before heading out of Ecuador.
January 04, 2010 GMT - Bikers weekend in Ambato
Our mates in Cali were all heading down to Ambato for a big bike meeting, as was our pal Ricardo from Quito, so we had decided to ride back up to meet them all before heading out of Ecuador.
January 03, 2010 GMT - Ayampe to Guaranda,Ecuador
We completely missed our turn off and had to double back about 20 miles to find the entrance to the Finca , where we slipped and slided along a muddy track until we reached Ricardo's brother's Hostel.
We spent a relaxing evening in the hostel, perched up in the mountain, surrounded by jungle, overlooking the beach below, and then decided one more night wouldn't hurt!
The road was beckoning once again, and after breakfast on the balcony, with a beautiful view over the bay, we were on our way again, this time in glorious sunshine. Everything looked, well, better, in the sunshine, and each time we passed a beach town, I felt the urge to stop and look for a hostel, but we had dilly-dallied a lot over the last week, and both felt we should be pushing on, or we'd never get anywhere. We rode along the beach road all morning, and then turned inland and started heading up the mountains, once again, the scenery was stunning, the roads clear, and the only thing that slowed our progress was my the spectacular mountain scenery that forced us to pull over for photos several times.
As the sun was setting, we pulled into Riobamaba. We had been helped through Guayaquil by a cop we'd met at a gas station on the outskirts of the city. When we asked him directions, who yelled at us " follow me" and then proceeded to turn on his lights and sirens and race through the city at 80 mph. Through red lights, straight across intersections and screeching round corners, we stormed through the city. Jacquie screamed at me, "This is the weirdest Police chase I have ever been in, we are chasing them" I was thinking exactly the same thing, but the cops easily saved us an hour! Enabling us to climb the windy mountain roads to Riobamba in the last moments of daylight.
We found ourselves a place to stay, ate a quick meal of Caldo de Pollo in the street and crashed out for the night, it had been a long day of riding and we were both exhausted.
We walked around the city the next morning, before heading up higher into the hills and on to Chimborazo, a volcano over 5,000m high, its peak covered in snow. As we climbed, the temperature dropped and dropped, and we piled on the clothing, it was the first time I had worn warm clothes since Bogota.
The Volcano was stunning, we looped all the way around it, visited the Swiss influenced mountain town of Salinas, where we toured the chocolate factory and drank the tastiest hot chocolate ever, before moving on to Guarunda, the capital of the region to stop for the night.
We stopped in the main plaza to ask some cops fro directions, and they quickly came up with the same solution, "follow us". Oh no, we thought, not another high speed chase, but in this case the cops on their 125cc Honda, lead us slowly through he city, showed us three different hostels, dropping us off at the last one, before wishing us well and cruising back to the police station.
We got talking to the hostel staff, who told us that the following day was a big fiesta in the town to mark its anniversary, and we simply had to stay for the party.
That night, in anticipation for the anniversary, there were bands at every Plaza in the town, and a huge fireworks display in the main plaza.
We caught a couple of the bands, and then waited for the pyrotechnic show.
The square was full of people, there was a band playing on the stage at one end of the Plaza, and a huge wooden tower, heavily laden with fireworks in the centre.
The locals were busy getting slowly drunk on Canelazo, a hot punch made with Cinnamon, Mandarin, and lots of Aguardiente. At 9,000ft, it was cold, and we were bored of waiting, so we decided to join in on the drinking, which certainly helped pass the time. Eventually, on of the pyrotechnicians got bored too, and without warning, lit up the tower's main fuse.
The fireworks began shooting out of the tower, and the crowds of people started inching back. We noticed there were no security or safety teams anywhere near, nor was there any sort of firefighting or ambulance personnel anywhere to be seen, it was refreshing to see this 'look after yourself' approach after all the restrictions we have back home, but as the ashes started raining down on the clouds below, and a couple of fireworks backfired, the crowd backed off even further, and Jacquie was seriously worried. But, no one got hurt, and everyone enjoyed the show.
We staggered back to our hostel, and quickly fell asleep, even with the Latin music from one of the bands thumping through the walls of our room, and shaking our bed.
We were woken the next morning by the military bands marching up and down outside the hostel; so we went down to check it out.
There were parades everywhere, we sat and watched for a while, then decided to make a break for it and get out of town, before the marchers blocked us in.
December 29, 2009 GMT - Canoas
We made a rare, early start from Monpiche, eager to get settled in time for a nice afternoon laze on the beach in Canoa
December 22, 2009 GMT - Ecuador
Our first experience of Ecuador, as of any of the countries we visited, was the customs and immigration at the border. Now, this is never "fun" but it can be quite interesting if you get a decent customs officer who shows a little interest in the trip or the bike and is happy to get on with the sheaths of paperwork, get you processed and on your way.
December 16, 2009 GMT - Cali, Biker heaven!
We had been in contact with another group of riders who were listed on Horizons, and headed straight for the Asturias bike shop in the town , where we met Jorge, the gregarious owner, and Harley rider, his wife Sory, and their French friend, Alain, who came to the shop hen Jorge phoned him to inform him of our arrival.
December 16, 2009 GMT - The Coffee Region
Our next stop was the Zona Cafetera, Colombia's coffee growing region, we left the wet and cloudy Bogota behind us, and rode through even more breathtaking scenery until we reached Armenia, a short ride from Salento
December 15, 2009 GMT - Bogota
Garth really needed a little TLC , and when I arrived in Bogota, I headed straight to the Harley dealer to book him in for some good lovin'.
December 15, 2009 GMT - To Medellin
The route was another spectacular kaleidoscope of colours, mountains, valleys and gorges, I was forced to stop several times to take pictures of the breath taking scenery, but as ever, my camera never managed to capture the true beauty of what my eyes could see.
December 15, 2009 GMT - To Medellin
The route was another spectacular kaleidoscope of colours, mountains, valleys and gorges, I was forced to stop several times to take pictures of the breath taking scenery, but as ever, my camera never managed to capture the true beauty of what my eyes could see.
December 15, 2009 GMT - To Monteria
As per usual, leaving the city was a task and a half. Road signs and street names were almost non-existent; my GPS, with its world map only, was about as useful as a bacon sandwich at a bar mitzvah, but eventually, by using my compass, asking several taxi drivers and following my nose, I eventually made it to the city limits.
October 24, 2009 GMT - Colombia
After a few days of sailing round the San Blas Islands on the Stahlratte, we arrived in Cartagena.
October 16, 2009 GMT - The Stahlratte Adventure-Crossing from Panama to Colombia
The Darien Gap, a stretch of dense jungle populated by drug smugglers and growers, paramilitary groups, kidnappers and gun runners prevented any sort of overland travel from Panama to South America, so my choice was either flying the bike at a cost of almost $1,000, plus a ticket for myself, or getting the bike on a boat and sailing for four days via the San Blas islands.
October 06, 2009 GMT - Panama City
I somehow found my way to the old part of the city, Casco Viejo, and after asking a couple of street vendors for Luna's Castle, I rolled up outside just after dark. I checked in, parked up, unloaded, e.mailed Tak's friend who lived in Panama City, and rinsed the sweat and dust off me in a cold shower
September 22, 2009 GMT - Alone Time in Costa Rica
And so it came to pass…that after a few days riding round Costa Rica alone and a weekend in Jaco for the world surfing championships, I returned to Samara to work at Arriba
September 16, 2009 GMT - Costa Rica
From San Juan, we had a short ride to the border, and when we got there, we were glad we had left early, there were hundreds of people at the border, waiting to cross. It looked like we would be here for some time.
September 03, 2009 GMT - Nicaragua to Costa Rica
... at last , a volcano that you could ride straight to the top of. No 4 hour hikes for this city slicker!...
August 31, 2009 GMT - The Nicaragua Pistones
Guillermo Terran, the owner of the Harley shop, had kindly offered to put us up in the hotel next to the shop for the night, and we had gleefully accepted, so, after arriving at the dealership, we dumped our stuff in the room and went down to meet the other Harley guys in the shop
August 30, 2009 GMT - Leon, Nicaragua
I had a joyous morning today in Leon, going to the hospital, after being refused admittance into 2 private clinics.
I was sat in a waiting room with two HEAVILY pregnant women, taking it in turns to moan and groan, and making my little rash seem truly insignificant.
August 30, 2009 GMT - El Salvador-Honduras-Nicaragua
While we were in El Salvador, there had been a military coup in Honduras...quite something, they kidnapped the president and took him to Costa Rica. America and Colombia were up in arms saying it was an illegal coup, and thousands of people were in the streets in Honduras. At this point no one knew if they were protesting his arrest, or celebrating it...only in (Central) America.
August 30, 2009 GMT - To El Salvador
Our ride into El Salvador has to have been one of the most memorable rides to date. We took the coastal road, and followed the contours of the mountains, riding the winding route overlooking the Pacific to our right, with the lush mountains in turn looking over us from our left. We rode through tunnels, and on each corner were rewarded with some spectacular views.
August 30, 2009 GMT - ANTIGUA, GUATEMALA
We finally arrived in Antigua after driving straight past the turn off, twice! We rolled into town checked out a few hostels, then took a room in one of the few places that had all we needed, a secure spot to park the bikes, internet, and clean sheets. As ever, my budget was $10 for the room, and this was $7, nice.
Now I just had to wait for Jacquie to arrive.
August 29, 2009 GMT - Lanquin,Samuc Champey,San Pedro
The following days were spent clambering up more waterfalls, crawling along underground tunnels, and enjoying the scenery and natural beauty of Samuc Champey.
August 07, 2009 GMT - Guatemala
. My heart sank as I hit the road to Flores. Once again, I had to crawl along another twenty odd miles of gravel before I reached hard blacktop and the chance to pull back the throttle and put some miles down.
August 07, 2009 GMT - INTO BELIZE
The next morning, I rose after a poor night's sleep, went back into town for a quick breakfast in the market, followed by a fleeting visit to the Internet café-no messages, before setting off for my fist solo border crossing and Belize.
August 07, 2009 GMT - First night alone
It's really hard to explain how I was feeling as I headed due south, past Playa Del Carmen, past Tulum, and onwards into the unknown
July 18, 2009 GMT - To Cancun the Dreadded
By this stage, 7 months into our trip, Jacquie was feeling really homesick, and had decided to fly back to England from Cancun. The air had mostly escaped from my balloon, and part of me was trying to delay getting to Cancun as much as possible, while the other part of me just wanted to get it over and done with. We rode for one more day before we arrived in the dreaded Cancun.
July 02, 2009 GMT -
From Campeche we had a hard ride on a dirt road 21miles down to Celestun to see the pink flamingos. The "short cut" added about an hour to our journey, and caused a not insignificant amount of tension between Jacquie...
July 02, 2009 GMT - The Gulf of Mexico
It felt good to be riding unaccompanied, even though we missed the company of the Frenchies
July 02, 2009 GMT - Chiapas
We set off in the glorious sunshine and left Oaxaca state, into Chiapas. The brown and dry landscape gave way to lush, tropical vegetation, the roads became bumpier and more pot-holed, and after lunch, which was the first time we tried Iguana-and the last, hopefully- the weather started to change too.
July 02, 2009 GMT - To Oaxaca
We made a beeline to Oaxaca city where we visited the ruin of Monte Alban, and from there headed out via the Valles Centrales to Chiapas and San Cristobal de Los Casas.
July 02, 2009 GMT - Puerto Escondido and the Pacific Coast
A few more days of Escondido and it was time to move on down the coast, we stopped at another little fishing village on the coast that had been overrun by hippies in the 70s and was still thriving on backpackers and budget travellers
July 02, 2009 GMT - Back on the Pacific Coast
After the hustle and bustle of Mexico City (before the swine flu closed everything down) and our 2-day ride along the road of death, we were ready to kick back and relax on the beach. We found a lovely little guest house ran by an eccentric Cuban, and spent a few days just chilling on the beach and wandering round the town before following the coast road down to Acapulco.
July 02, 2009 GMT - The Road of Death!!
The ride started as normal, and we found our way out of Mexico city without too much trouble, the problems started later on. The road was glorious. We rode up, down and round mountains, through the forest, twisting and winding our way along in the sunshin
July 02, 2009 GMT - To Mexico City
We really were very,very unprepared, we couldn't get a fix on the address on our GPS, no one we spoke to knew where we should go, so we decided to just head to the freeway and follow the signs 'til we got closer, then we would ask for directions again. A simple plan-destined for failure!
July 02, 2009 GMT - Queretaro
Our next destination was Queretaro, another of Mexico 's fine colonial towns, and one of our favourites, as it turned out.
July 02, 2009 GMT - Back in San Luis Potosi
We had to go back to San Luis Potosi (the City) to have a service on the bike, our 20,000 miles was here already, and our friends recommended us a mechanic who used to work on Harleys, and as there were no dealerships around unless we headed straight to Mexico city, it was the best option......
July 02, 2009 GMT - Harleys to the Falls
The ride to the Falls at Tamul started off on beautiful fresh new black tarmac, and got steadily worse, until the 3 hogs were hobbling along the rutted dirt/sand road at a meagre 10mph.
July 02, 2009 GMT - Cuidad Valles & Xilithla
Xilithla was the site of Edward James' Castillo. An expressionist set of buildings in the jungle, originally built as a monkey sanctuary. Edward James was an Orchid collector and enthusiast, and he was so upset that many of the flowers on his site died that he decided to make statues of them in concrete so they would never die.
July 01, 2009 GMT - Marco's
The next morning we headed out East, off to the jungle proper
July 01, 2009 GMT - San Miguel
From Valencia we hopped over to San Miguel de Allend
July 01, 2009 GMT - Guanajuato
GUANJUATO had been bigged up by some many people were had very high expectations, not always a good thing.
This time, however, we weren't disappointed
July 01, 2009 GMT - Guadalajara
Our arrival in Guadalajara was a difficult one in many ways. Our timing was terrible. It was 7pm, the setting sun was still blisteringly hot, especially combined with the heat from the city and the immobile post work traffic
July 01, 2009 GMT - Durango to Guadalajara
Our next stop was Durango, another beautiful Cathedral and Plaza, another bustling market, but without the vivacity of Mazatlan
March 24, 2009 GMT - The Road of 3,000 curves and Devil's Spine
We really had to tear ourselves away from Mazatlan, our first proper Mexican town, but what lay ahead eased the pain of our departure.
We decided that our next destination would be Durango, the Mexican cowboy capital. One of the deciding factors in this choice was the road that would take us there.
March 24, 2009 GMT - Mazatlan
Unhappy as I was about a 14-hour ferry crossing, the time went quickly and we arrived at Mazatlan around 8 in the morning.
March 24, 2009 GMT - Cabo Pulmo
We arrived in Cabo Pulmo, and our spirits were instantly raised. The town was one road, which ran along the shore, with a dive shop, a bakery, a restaurant or two and a handful of small hotels
March 24, 2009 GMT - To Cabo Pulmo
We took the loan bike for a spin to La Paz to catch the last night of Carnival, Mardi Gras, and were greeted by some familiar faces back at the Pension California
March 07, 2009 GMT - Stranded in Paradise
I think Aussie Dan got itchy feet first, but after a few days we were ready to move on.
I had a friend in Todos Santos, and artist community about an hour from La Paz on the west coast of the Peninsula, and we made a beeline for there.
March 07, 2009 GMT - La Paz
La Paz was only a couple of hours ride from San Carlos
February 12, 2009 GMT - Baja, Mexico
TO MEXICO
A couple of days before we we due to head south for the final break for the border, I went on the internet to check once more what papers we would need to enter into Mexico with the bike. I found no more info than I already knew, but I did come across a post from a couple of Aussie's who were looking for a riding partner to ride through Mexico with.
February 12, 2009 GMT - to the Nativity
The next day we were picked up again by Voni and Paul, driven over to Ara's camp, and treated to some of Ara's amazing "Campfire stew", before we all headed off to the "Swimming Hole...
January 25, 2009 GMT - Arrival @ Cowhead Ranch
The directions gave us some clue as to how sparsely populated and undeveloped Big Bend was....
January 24, 2009 GMT - To Big Bend
The following day was no better. 33 degrees, foggy and really quite depressing..
January 03, 2009 GMT - BANDERA
We rode on for some 45 minutes or so before we turned left at a junction and were presented with Bandera.
We simply had to stop here. We hadn't expected this. Bandera was like a real "Western" town.
January 03, 2009 GMT - San Antonio
San Antonio, also known as the gateway to the West, was to be out last city for a while.
January 03, 2009 GMT - Austin
Once again we set about finding ingenious ways of drying our damp clothes in our motel room
December 25, 2008 GMT - Cowhead Christmas
Christmas was drawing near, so we decided to spend it here in Big Bend with our new friends
December 16, 2008 GMT - Texas
TEXAS
Texas is big! One of the first things we saw after crossing the state line was a road sign, bearing the news, "El Paso 857miles"
December 16, 2008 GMT - on to New Orleans
We had really wanted to get to New Orleans that night, but what with our unexpected and elongated trip to the USS Alabama, and a good 100 or more miles before New Orleans, we decided instead to cut an early break, and rode down to Biloxi to find a place to stop for the night. Biloxi, was, for want of a better word, bollocks.
December 15, 2008 GMT - The Last days of Florida
After a great ride along the dead straight, and, as it turned out, very aptly named "Alligator Alley", we arrived back in Venice
December 10, 2008 GMT - Leaving Key West
Leaving Key West
December 10, 2008 GMT - How far can we get!
As I lay in bed on, Sunday morning, nursing my burnt lip, aching bones and blackened eyes, the realisation of the sheer immensity of what we had taken on hit me like a ton of bricks.
Return to
Enter your email address to receive updates to Daniel Shell & Jaquie Brazier's trip story!
NEW! HU 2015 Motorcycle Adventure Travel Calendar is now available! Get your copy now for some terrific travel inspiration!
HUGE, 11.5 x 16.5 inches, beautifully printed in Germany on top quality stock! Photos are the winning images from over 600 entries in the 9th Annual HU Photo Contest!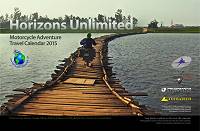 "The calendar is magnificent!"
"I just wanted to say how much I'm loving the new, larger calendar!"
We share the profit with the winning photographers. YOU could be in the HU Calendar too - enter here!
Next HU Events
Thailand: Jan 9-11, 2015
Germany: May 14-17
Canada Ontario: Jun 18-21
Ireland: June 26-28
Colorado: July 17-19 TBC
Canada West: Aug 20-23
USA California: Sep 24-27
Aus Queensland: Sep 24-27
USA North Carolina: Oct 8-11
Aus Perth: Oct 9-11
Germany: Oct 22-25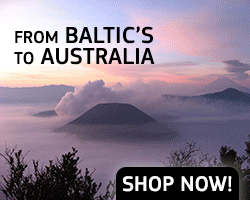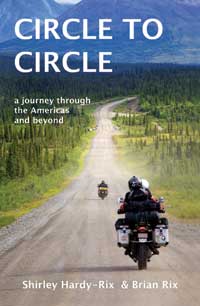 Circle to Circle - a journey through the Americas and beyond. by Shirley Hardy-Rix and Brian Rix
"Well written, funny and informative."
"Thoroughly entertaining!"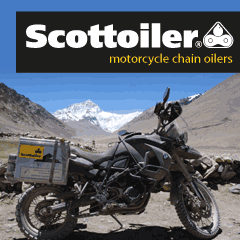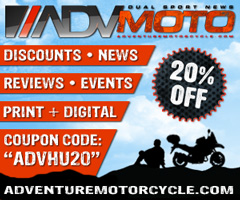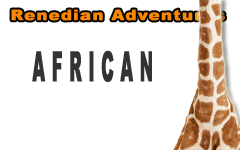 What others say about HU...
"I just wanted to say thanks for doing this and sharing so much with the rest of us." Dave, USA
"Your website is a mecca of valuable information and the DVD series is informative, entertaining, and inspiring! The new look of the website is very impressive, updated and catchy. Thank you so very much!" Jennifer, Canada
"...Great site. Keep up the good work." Murray and Carmen, Australia
"We just finished a 7 month 22,000+ mile scouting trip from Alaska to the bottom of Chile and I can't tell you how many times we referred to your site for help. From how to adjust your valves, to where to stay in the back country of Peru. Horizons Unlimited was a key player in our success. Motorcycle enthusiasts from around the world are in debt to your services." Alaska Riders

10th Annual HU Travellers Photo Contest is on now! This is an opportunity for YOU to show us your best photos and win prizes!
NEW! HU 2014 Adventure Travel T-shirts! are now available in several colors! Be the first kid on your block to have them! New lower prices on synths!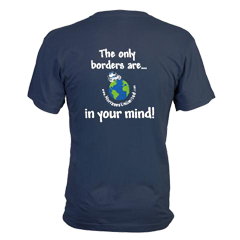 Check out the new Gildan Performance cotton-feel t-shirt - 100% poly, feels like soft cotton!

What turns you on to motorcycle travel?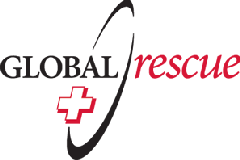 Global Rescue is the premier provider of medical, security and evacuation services worldwide and is the only company that will come to you, wherever you are, and evacuate you to your home hospital of choice. Additionally, Global Rescue places no restrictions on country of citizenship - all nationalities are eligible to sign-up!
New to Horizons Unlimited?
New to motorcycle travelling? New to the HU site? Confused? Too many options? It's really very simple - just 4 easy steps!
Horizons Unlimited was founded in 1997 by Grant and Susan Johnson following their journey around the world on a BMW R80 G/S motorcycle.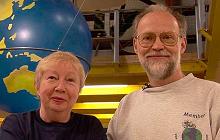 Read more about Grant & Susan's story
Membership - help keep us going!
Horizons Unlimited is not a big multi-national company, just two people who love motorcycle travel and have grown what started as a hobby in 1997 into a full time job (usually 8-10 hours per day and 7 days a week) and a labour of love. To keep it going and a roof over our heads, we run events (22 this year!); we sell inspirational and informative DVDs; we have a few selected advertisers; and we make a small amount from memberships.
You don't have to be a Member to come to an HU meeting, access the website, the HUBB or to receive the e-zine. What you get for your membership contribution is our sincere gratitude, good karma and knowing that you're helping to keep the motorcycle travel dream alive. Contributing Members and Gold Members do get additional features on the HUBB. Here's a list of all the Member benefits on the HUBB.
Books & DVDs

All the best travel books and videos listed and often reviewed on HU's famous Books page. Check it out and get great travel books from all over the world.

MC Air Shipping, (uncrated) USA / Canada / Europe and other areas. Be sure to say "Horizons Unlimited" to get your $25 discount on Shipping!
Insurance - see: For foreigners traveling in US and Canada and for Americans and Canadians traveling in other countries, then mail it to MC Express and get your HU $15 discount!
Story and photos copyright © All Rights Reserved.
Contact the author:
Editors note: We accept no responsibility for any of the above information in any way whatsoever. You are reminded to do your own research. Any commentary is strictly a personal opinion of the person supplying the information and is not to be construed as an endorsement of any kind.
Hosted by: Horizons Unlimited, the motorcycle travellers' website!
You can have your story here too - click for details!