March 21, 2010 GMT
La Paz, Bolivia
LA PAZ
After another 2 hours of riding through the rain, I eventually arrived at the top of a mountain and through the clouds, I was afforded a view of La Paz, the highest capital city in the world, laid out beneath me like a collection of Lego buildings.


Looking down on La Paz
Here in La Paz, the rich lived in the lowest areas of the city, at around 3,660m, while the poorer were forced further up the hillsides, in a complete reversal of almost every other city in the world. The lower the land, the higher the price, and the more plentiful the air.
I descended into the city, into the streets filled with black fumes belched out by brightly coloured ex US school buses, mini vans, collectivos, pick up trucks and 4x4's. There didn't seem to be any rules of the road, except that one was well advised to give way to bigger vehicles, in my case, that meant pretty much all but the hundreds of 125cc bikes that were crazily zig-zagging their way through the dense traffic.

Fortunately, I spotted the hostel that I had pre booked the day before on the left hand side of the road, and was able to make a slightly illegal but perfectly acceptable U – turn to park outside.
The second thing I noticed about La Paz, after the anarchic driving habits of the locals, was how much the altitude affected me. The reception of the hostel was up 2 flights of stairs, and by the time I reached the top, I was exhausted and struggling to catch my breath. I registered, wrestled to get my "waterproof" gloves off, leaving half of the inners still stuck to my hands, and peeling off the remainder of the outers, and slung my jacket and helmet over the edge of my bunk, before returning to the bike to park up and unload.
Once again, I huffed and puffed my way to the top of the stairs, where I had to stop to catch my breath before continuing down the hallway my dorm.
I sat on my bed, leaned backwards, and slept.
I awoke to the sweet, subtle sounds, of drunken adolescent Americans singing in the hallway. I looked at my wrist to determine the time, and then remembered that my watch had been stolen in Peru-things to do in La Paz No1, buy a watch.
I rolled out of bed and into the lounge area of the hostel to find a selection of bodies strewn across the floor in varying stages of decay. Those that were still able to talk were reminiscing about the events of the evening passed, who was first on the dance floor, who was first to vomit, and who was first to loose control of their jaw. It would appear that these young lads had had their first experience of Bolivia's finest. I struck up a conversation with a young lad who was either going for a dread-lock look,or who had fallen over in a pile of vomit, I wasn't sure which.
He excitedly told me how he and his fellow travellers thought Bolivia was so much better than Colombia, mainly because they had found a bar where you could order a drink and a wrap of coke from the barman.
I hoped that this wasn't why everyone was so excited to come to La Paz.
I pored myself a glass of water, turned around and returned to my dorm to settle in for the night. As a cautionary measure, I squeezed my earplugs in as tightly as I could, rolled over and drifted off to sleep.
I spent the next day lazily roaming around the historical centre of La Paz. Bright colours where everywhere.

Women and children wore brightly coloured skirts and woven cardigans, the fruit stalls were ablaze with colour, and the ex-school busses showed off their paintjobs under layers of wax.

I strolled up to the Witches market, a selection of small shops, crammed to the roves with animal skulls, bones and skeletons, lotions, potions, broths and powders.


Lama Skeletons outside a shop in the Witches Market, La Paz
On shelves outside these tiny overstuffed shops where Tupperware boxes filled with beans, beads, stalks, roots and more powders, as well as small wooden carvings to ward off evil spirits and bring good fortune to the owners.


There were plastic pigs, dressed in bright waistcoats, pink plastic bags full of God-knows-what, jars of jelly like substances, ribbons and lengths of cloth with bells or bones or both attached, charms and pendants of all shapes and sizes, all for a specific reason, cure, cause or celebration.
The shopkeepers, invariably wouldn't even let me in, knowing full well that I was there to "browse" and would most likely not purchase anything from their store. In honesty, I think that they would prefer not to sell any of their stock to a western non-believer who was looking more for a souvenir than for a saviour.
One sight that perplexed me more than anything where the groups of young men wearing full, black balaclavas. I first spotted a group of them eating together in the market. I glanced over, but when my gaze was returned by a pair of eyes peering from the slot in the hood, I looked away and carried on walking. The next group I spotted were sat together in a semi-circle, perched on top of wooden boxes. As I looked on, an elderly gent, smartly dressed in fresh pressed trousers and jacket approached, started talking to one of the balaclava clad youths, then swapped places with the youth to sit on top of the box.
From under the box, the youth, looking remarkably like a young terrorist, retrieved a plastic bag from which he removed a selection of small round tins and brushes, and then set about polishing the older gent's shoes. So, that was it, not international espionage, or hard line Muslim sympathisers, just shoe shine boys with a very odd uniform.


The Ninja ShoeShine Boys of La Paz

It seemed that on every corner in La Paz, there were groups of ninja shoe shine boys plying their trade. I never did find out why they all decided to look so scary!
I went back to the hostel for a little nap, the altitude once again getting the better of me and slept for the best part of the afternoon, and spent the evening watching movies with the young Americans who were still recovering from their night out the previous day.
The hostel had its own micro brewery on site, and included in the price of a dorm bed was a free beer , so armed with my voucher, I made my way up to the bar , to meet some more of my fellow travellers. Unfortunately there was very little variety in the hostel, 99% of the guests being young Americans intent on doing only 2 things in Bolivia. Riding down the "Death Road" on a rented Mountain bike, and getting wasted on cheap Cocaine.
Death Road, Camino de las Yungas to give it's proper title, is a 61 km length of road that runs from La Paz to Coroico, descending from a height of 4,650m ( 15,260ft) to 1,200m(3,900ft).. It gets its name from the excessive amounts of deaths that occurred on it. It is unpaved, narrow, with blind corners. The real danger, however lies not with the road, but with the trucks barrelling down it at breakneck speeds. Sometimes you drive on the left, and sometimes on the right, the road is barely wide enough for two cars to pass each other in places, and with sheer drops on one side and a mountain on the other, there is no room for mistakes.
Neither of these options particularly appealed to me, and I was on my way back down to the living room to have a read through my guidebook, when I bumped into a French couple who were also motorcycling their way through South America.
I turned around and went back up to the bar with them, they too were going to ride the death road, but I explained that I got enough of an adrenalin rush avoiding trucks and buses on regular roads, and didn't feel I needed to go out of my way to look for more hardships than I already had to deal with. The fact that these two were riding much lighter, off road bikes made it a lot easier for them to complete their task, and when they asked me what I was riding, they were shocked that I had even managed to get the Harley as far as I had.
We sunk a few more beers together, and then the conversation turned to food. We were all fed up of rice and beans, and as we were talking a couple of lads came up to us and mentioned that we should try the Indian restaurant a few blocks away. The French, being French, had bought food to cook, me, being me, was totally unable to cook, so I wished the French luck on the Death Road and headed out in search of the Curry house.
After a few wrong turns I came across the Indian restaurant, and my eyes lit up as I read the specials menu;
Mulligatawny soup, followed by Chicken Korma, rice and Naan bread. If I had to make up my favourite three dishes in curry house, these would be the three. I was made up.
I went in, ordered my set meal, and a Cobra beer with which to wash it all down , and was not disappointed by my meal. It was delicious. The smells form my plate transported me back home to many a night with friends, passing plates of curry around in the less salubrious Brick lane restaurants in London's East end.
It was a taste of home, a good old "English" Indian curry, lovely.
With a belly full of curry and beer, I walked back to the hostel, ready to leave the next day for Oruro.
March 27, 2010 GMT
Bolivian Altiplano
I left early in the morning and rode up the hill out of the city, and then continued to climb. I ascended above the clouds, upwards and onwards to the altiplano, at altitudes averaging 3,200metre, but reaching over 5,000m in places.

Here the sky was spectacular, the colour of the sky, the shape of the clouds, everything looked as if it was being viewed from some kind of high definition, polychromatic lens. It was unnaturally beautiful.
The air had a different quality to it, a crispness like a sunny English Spring day,only more so , and I rode through the high plains in spirits as high as the road. The sun was shining, the air was crisp and invigorating, and the sky was a constant source of wonder. It was another one of those rides, like the one through the desert in Peru that I just didn't want to end. Alas a few hours later, it did, as I pulled into the rather non-descript town of Oruro.
There wasn't much going on in the town, I discovered after I had found a room in a small hotel near the now defunct railway. I found the central market and sat down to a hearty plate of stew of some kind, I think sometimes it's best just not to ask what the ingredients are, and a tasty fruit smoothie, before wondering back towards the hotel.

I was passing the town square when I spotted a couple of motorbikes parked up in one corner. I walked over to take a closer look, and was amazed to see a parked in between a Honda Shadow and a Suzuki a gorgeous 60's Triumph chopper, complete with Union Jack Flag emblazoned across the petrol tank.

The bikers were chatting together behind the bikes and I asked who the owner of the triumph was. The owner introduced himself as Sergio, " but my friends call me Chopper, because of the bike" he explained. Chopper introduced me to the rest of the gang, and as we were all shaking hands , a few more bikes and bikers showed up. Chopper explained that every Friday night, he and his biker friends met at this corner and hung out. When I asked if they were going to go for a ride together, Chopper told me that he' d be lucky if he'd be able to ride his bike home, let alone around the city. Marco, another one of the bikers, nodded in agreement, he was still working on getting his 50's Jawa in full working order, and wasn't up for testing his work just yet.


Marco's Jawa, not quite ready for a road test

The guys asked me about my bike, my trip, and most importantly , what I thought about their country. In the short time that I had been in Bolivia, I had been asked this question more than in any other country. Bolivians were well aware that their country wasn't as advanced as any of its neighbours, but I think they also knew that many travellers found this refreshing. Bolivia was the last bastion of "old school South America" It wasn't as westernised as Chile or Argentina, didn't receive as many visits as Colombia or Peru, but offered an altogether different experience than any other country that I had visited on the trip so far.
The people that I met could only be described as the salt of the earth(excuase the oun)-Bolivia having the largest salt flat on earth is co-incidental!), honest, hard working, and genuinely please to see travellers and tourists visiting their homeland.
Although Bolivia was by far the poorest country in the region, it was so far one of the most friendly and welcoming. True, Colombia had also been extremely welcoming in the rural areas and smaller towns, but Bogotá and Medellin, the biggest cities in the country were cities like anywhere else in the world. People rushing about, mostly too busy to stop and chat, but in La Paz I had people stopping their work to take time to talk, most of them wanting to know the answer that was on everyone's lips;" what to you think of my country?"
The bikers invited me to go eat Pizza with them and we spent the evening together munching, drinking and talking bikes. I asked again about the Salar de Ayuni, the world's largest salt flats that I had originally wanted to take my bike up to, and the answer was unanimous, and not the one I wanted. I knew the road was unpaved, and I know it was tough, but when the bikers told me that on top of that the flats were covered in water from the recent rains and that the road was in an even worse state than usual, I realised that I would finally have to accept that Garth and I wouldn't be riding across the salt flats together after all. I was really gutted about this. It was going to be one of the highlights of the trip, but with all of Chile and Argentina still to come, I couldn't risk any damage to the bike, plus I was riding alone, so if I got stuck in the mud, I could be stuck there for a while.
We finished our Pizzas and walked back towards the bikes just in time to see a procession of majorettes and a marching band strutting their stuff through the Plaza.


Any Excuse for a Parade, none in Oruro seemed to know what this one was for!

I asked Chopper what the parade was for , but he just shrugged and replied " we have too many Parades here, I don't know what this is for, but it means my bike will be stuck here for another hour"
I sat and watched the parade with Chopper and his mates for a while, then said my goodnights and headed home to pack up and prepare for my ride to Chile the next day.
I was excited about another country, and, as much as I had enjoyed Bolivia, I was ready to get back to civilisation. I yearned for a hot shower, for continuous Internet connection, for high octane fuel, and for a return to a more manageable altitude. I was exhausted from the smallest amount of exertion, and was finding it hard to enjoy one of my favourite hobbies, smoking.
My last day's riding in Bolivia was one of my most memorable to date. I was still high up on the altiplano, enjoying the freshest air I had ever breathed, with the blacktop all to myself, and amazing vistas of distant snow-capped peaks that I could see clearly, even when I was still well over 80 kms away.


Flamingos strut their stuff in a salt lake on the way to Chile.
I passed salt lakes reflecting the beautiful sky as if the surface was a mirror; other lakes had flamingos tip toeing along in the shallow waters. I followed the road for another 200kms until I came to the border.
Again, this border was a very quick and simple affair. A far cry from the sheets and sheets of paperwork and queuing in one portacabin to the next, as had been the case throughout all of Central America. I was in and out in about 30 minutes, and on my way to the beach at Arica.
Enter your email address to receive updates to Daniel Shell & Jaquie Brazier's trip story!
Recent Entries
Archives:
Archives:
Monthly
Archives:
Category
Now that summer is here, get On the Road! Take 30% off the Achievable Dream - On the Road! 2-DVD set until August 31 only.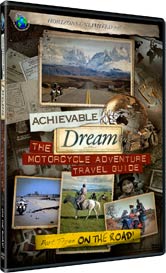 Our veteran travellers share their tips (and great stories) for staying healthy, happy and secure on your motorcycle adventure.
"A fantastic, informative and inspirational DVD."
"It's brilliant - thank you very much!"
Check it out at the HU Store! Remember to use Coupon Code 'ONTHEROAD' on your order when you checkout.
Next HU Events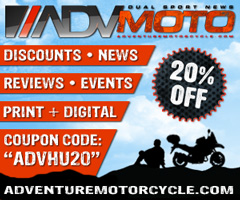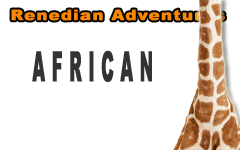 What others say about HU...
"I just wanted to say thanks for doing this and sharing so much with the rest of us." Dave, USA
"Your website is a mecca of valuable information and the DVD series is informative, entertaining, and inspiring! The new look of the website is very impressive, updated and catchy. Thank you so very much!" Jennifer, Canada
"...Great site. Keep up the good work." Murray and Carmen, Australia
"We just finished a 7 month 22,000+ mile scouting trip from Alaska to the bottom of Chile and I can't tell you how many times we referred to your site for help. From how to adjust your valves, to where to stay in the back country of Peru. Horizons Unlimited was a key player in our success. Motorcycle enthusiasts from around the world are in debt to your services." Alaska Riders

10th Annual HU Travellers Photo Contest is on now! This is an opportunity for YOU to show us your best photos and win prizes!
NEW! HU 2014 Adventure Travel T-shirts! are now available in several colors! Be the first kid on your block to have them! New lower prices on synths!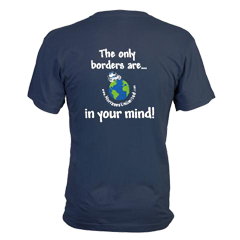 Check out the new Gildan Performance cotton-feel t-shirt - 100% poly, feels like soft cotton!

What turns you on to motorcycle travel?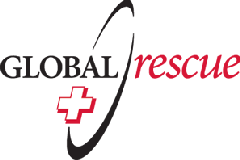 Global Rescue is the premier provider of medical, security and evacuation services worldwide and is the only company that will come to you, wherever you are, and evacuate you to your home hospital of choice. Additionally, Global Rescue places no restrictions on country of citizenship - all nationalities are eligible to sign-up!
New to Horizons Unlimited?
New to motorcycle travelling? New to the HU site? Confused? Too many options? It's really very simple - just 4 easy steps!
Horizons Unlimited was founded in 1997 by Grant and Susan Johnson following their journey around the world on a BMW R80 G/S motorcycle.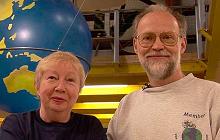 Read more about Grant & Susan's story
Membership - help keep us going!
Horizons Unlimited is not a big multi-national company, just two people who love motorcycle travel and have grown what started as a hobby in 1997 into a full time job (usually 8-10 hours per day and 7 days a week) and a labour of love. To keep it going and a roof over our heads, we run events (22 this year!); we sell inspirational and informative DVDs; we have a few selected advertisers; and we make a small amount from memberships.
You don't have to be a Member to come to an HU meeting, access the website, the HUBB or to receive the e-zine. What you get for your membership contribution is our sincere gratitude, good karma and knowing that you're helping to keep the motorcycle travel dream alive. Contributing Members and Gold Members do get additional features on the HUBB. Here's a list of all the Member benefits on the HUBB.
Books & DVDs

All the best travel books and videos listed and often reviewed on HU's famous Books page. Check it out and get great travel books from all over the world.

MC Air Shipping, (uncrated) USA / Canada / Europe and other areas. Be sure to say "Horizons Unlimited" to get your $25 discount on Shipping!
Insurance - see: For foreigners traveling in US and Canada and for Americans and Canadians traveling in other countries, then mail it to MC Express and get your HU $15 discount!
Story and photos copyright © All Rights Reserved.
Contact the author:
Editors note: We accept no responsibility for any of the above information in any way whatsoever. You are reminded to do your own research. Any commentary is strictly a personal opinion of the person supplying the information and is not to be construed as an endorsement of any kind.
Hosted by: Horizons Unlimited, the motorcycle travellers' website!
You can have your story here too - click for details!